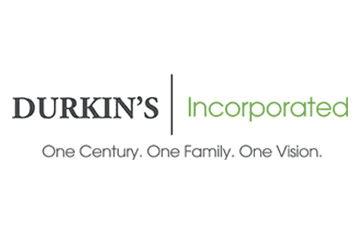 High Quality Products for a Wide Array of Applications.
For over 100 years, Durkin's has been producing high quality fabric products for a wide array of applications, serving commercial, residential and municipal sectors in Danbury, Stamford, Ridgefield and throughout Connecticut and New York. We take great pride in being a 5th generation family-owned company. Our product line has diversified over the years, including items such as retractable awnings for deck, patio and windows, commercial and storefront awnings, custom graphics, stationary awnings, motorized solar screens, party tent rentals and sales, truck covers and tarpaulins, boat lift covers, flagpoles, louvered roofs, flags, industrial and environmental enclosures, as well as a number of other custom fabric products. Annual up-and-down service, cleaning, repairs, storage and maintenance are just a few of our services. We invite you to give us a call or visit our showroom and bring us your ideas.
We realize that every project is unique and summons us to design and build to your specifications.
Home