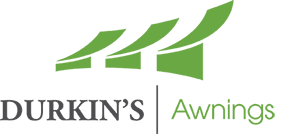 Retractable Deck & Patio Awnings
Home Protection
Introduced from Europe 30 years ago, retractable lateral arm awnings have become a wonderful shading option for on demand protection for homes all over Greater Danbury and surrounding towns including Stamford and Ridgefield. It affords protection when required and your present environment when not needed. No yearly service is needed. You simply retract the awning and you are stored for the off-season.
Easy and Simple
The awnings can be motorized for ease and simplicity. In fact, more than 95% of our sales are motorized and we have found that they are used much more than manual systems and they are taken better care of. Retractable awnings have their limitations! They have no supports at the leading edge, which can make them susceptible to winds. We sell on the pretense, that if it is reasonable for you to occupy the shaded space then it is fine for the awning to be in the extended position. If not being used, the awning should be retracted to avoid wind exposure. Motion sensors that detect wind can signal the awning to retract automatically. This helps to eliminate the chore paying attention to the wind conditions at all times. Mood- lighting is also an option that produces a unique look at night time. Please know that with more than 4000 systems in service sold by Durkin's in Danbury, Stamford, Ridgefield and all over Connecticut and New York, less than.0065%, have an issue annually. That is far better than automobiles or appliances.
The Eclipse Brand
We sell the "Eclipse" brand lateral arm retractable awning system. This brand has 3 distinct models that cover the budget minded, the highest quality minded, and the extra large projection coverage. There is no obligation for our sales staff to visit your location and give you our best ideas.
Get a Free Estimate!
A tent for any occasion...
For almost 100 years, we have been providing tent coverage for commencement at our local universities to backyard picnics. We provide our customers with an environment second to none. We recognize the importance that the event be created flawlessly so that our clients can concentrate exclusively on their special day. Our 4th generation work ethic can be seen at every turn—from sales representation, to layout and design, to installation and removal, and support throughout the event. We welcome the challenge and realize that every new location is unique and summons us to create ideas that will make your event a memorable one.
Frame Tents
Range in size from 10'x10' to 40'x120' and select sizes are available in our popular Clear-Top Tents. Very practical where tents are not allowed to be staked down, allowing for coverage over patios along side the home, in driveways or over areas where water sprinklers are present. They also are clear of obstructions within the covered area. Side curtains are optionally available.
Pole Tents
Range from 20'x 20' to 80'x 220'. Choose from either regular pole tents or high peak Century tents. Designed for any sized event for seating from 20 to over 1100 people. Open area needed for proper installation. Side curtains are optionally available.
Sailcloth Tents
Our most sought after line of tenting, the Tidewater Sailcloth Tents have sculpted peaks and eaves in translucent sailcloth that enhance daytime events with warm natural light, and brightly glow for evening gatherings. Our elegant Tidewater Sailcloth Tent fabric is 100% waterproof and built strong to help assure your special day is not affected by the elements. Let our talented event professionals help you plan for the most amazing day of your life. Come and celebrate under the Tidewater Sailcloth Tent. Sizes range from 44' x 43' to 59' x 119'.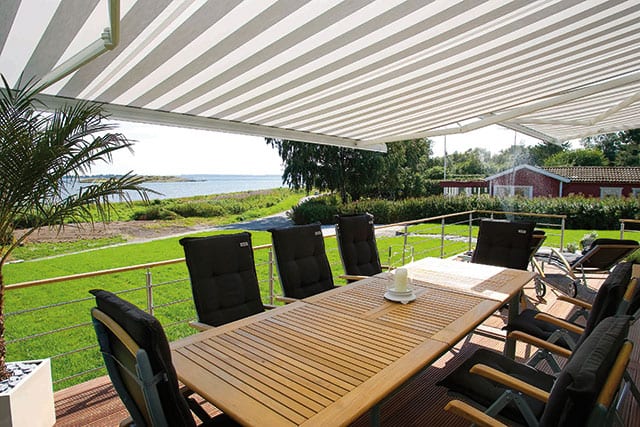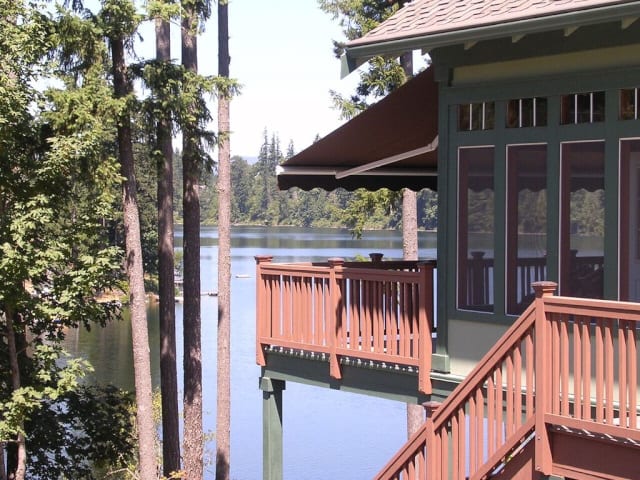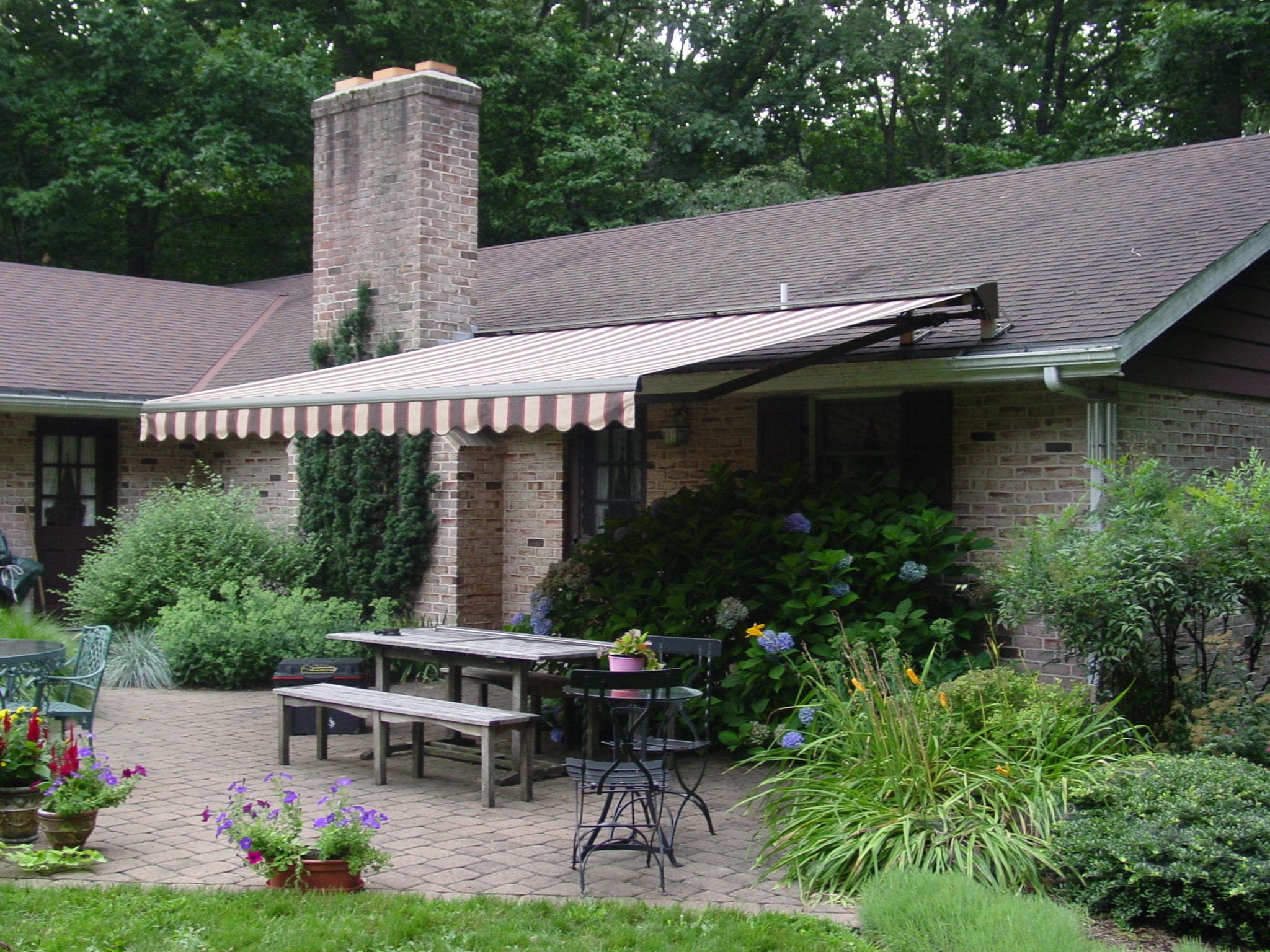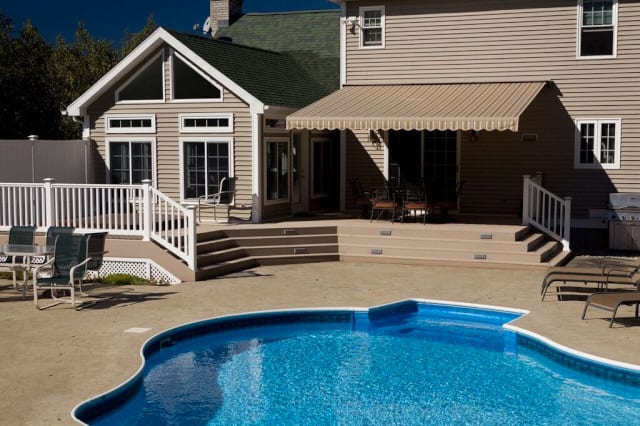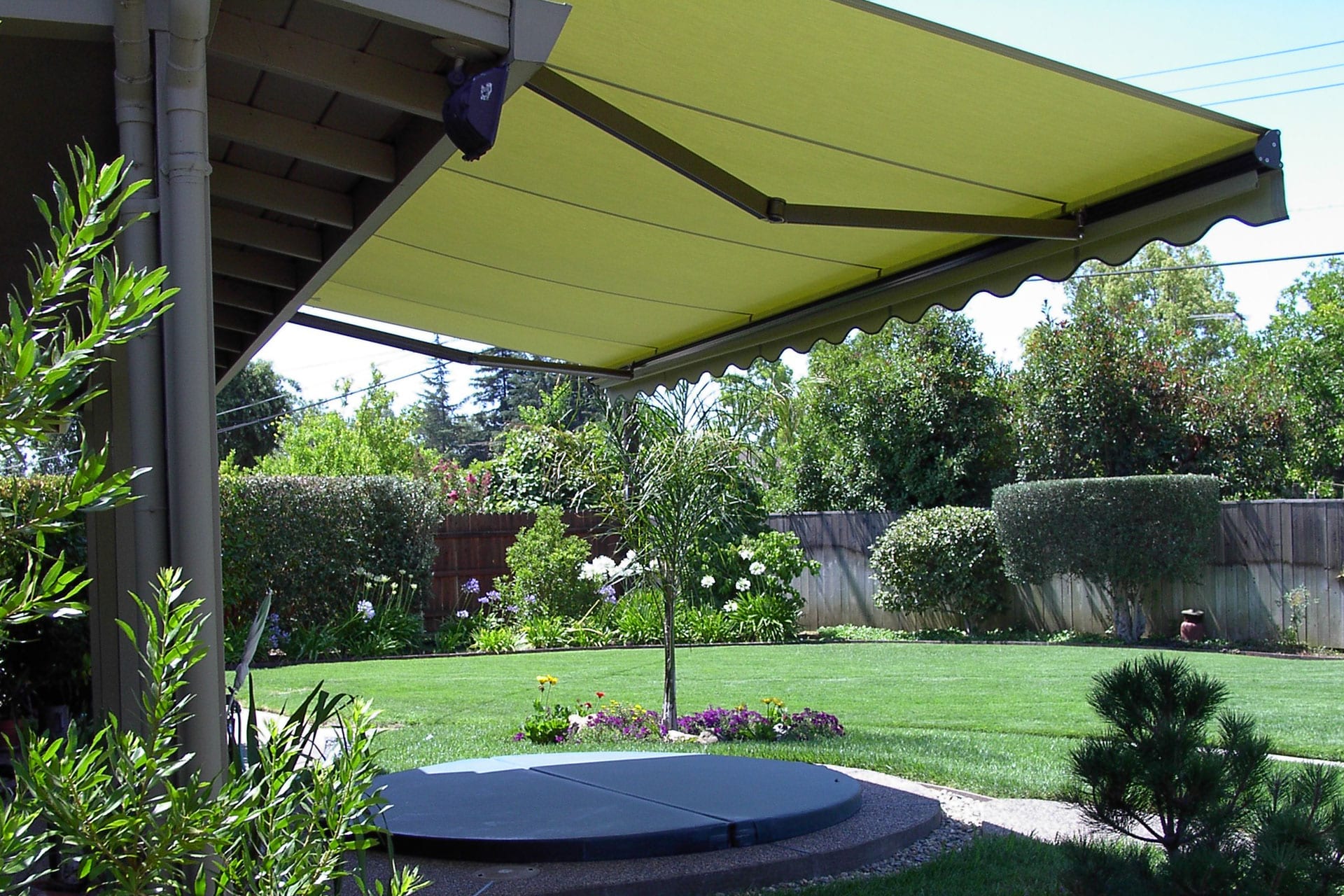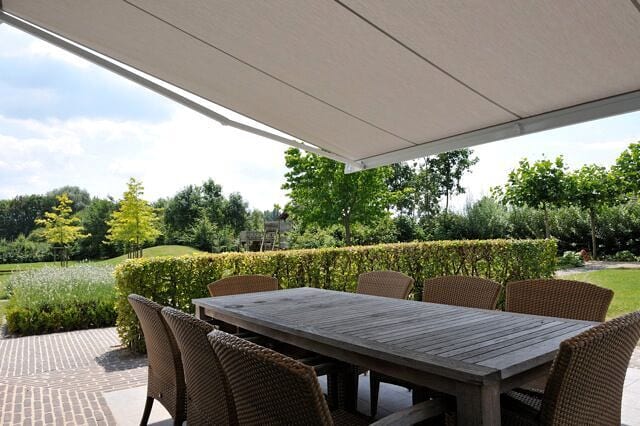 Retractable Systems
Constant Tension Retractable Systems 
Other styles of retractable shade systems are available. Traversing shade products are now able to extend over atriums, pergolas and other exterior structures. These motorized constant tension systems can provide incredible relief from a sunny exposure. Restaurant patio areas can now be covered completely, protected from rain, wind and of course, the sun. These systems use a fire-retardant water-proof fabric for absolute protection. All this can operate at the press of a button.
Note: These systems are more secure due to track systems that run from front to back. All are fastened at the front edge to deter windy conditions. And all are self storing, so no yearly service is required.
Traversing mesh screen systems
By providing simple cable runs and using mesh fabric, shade can be provided in a sizable area. This can be manually retractable and extended on demand. Where shade and budget are critical, this may have the answer.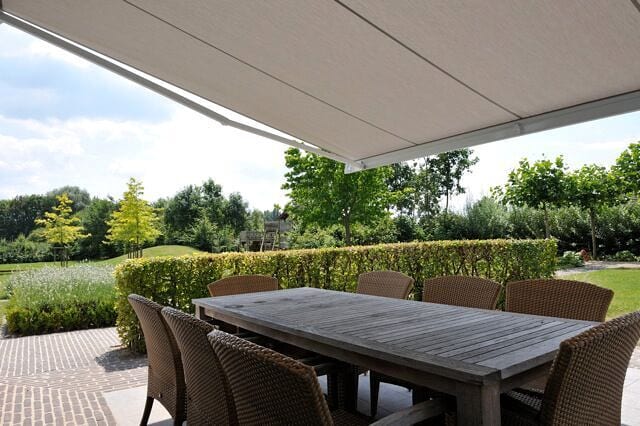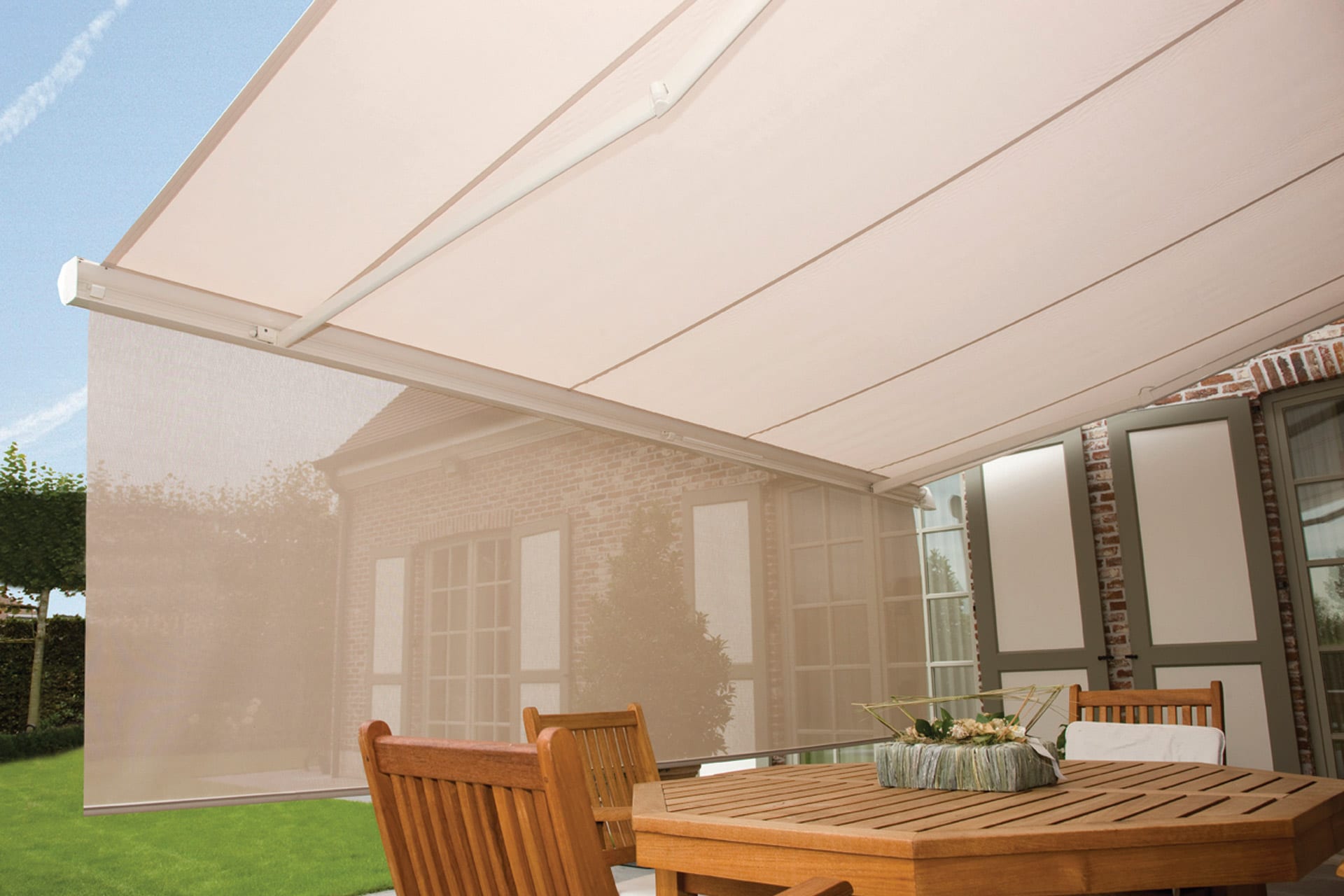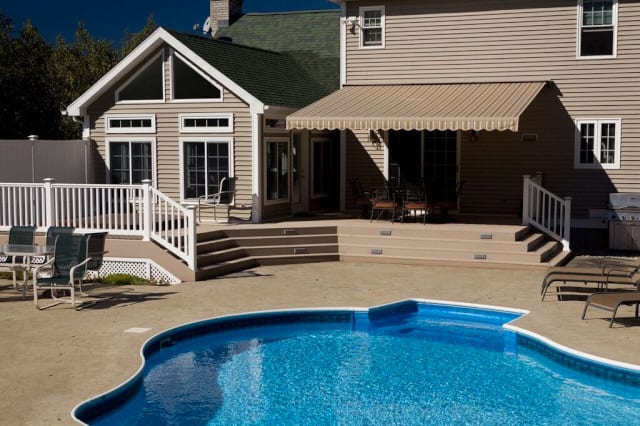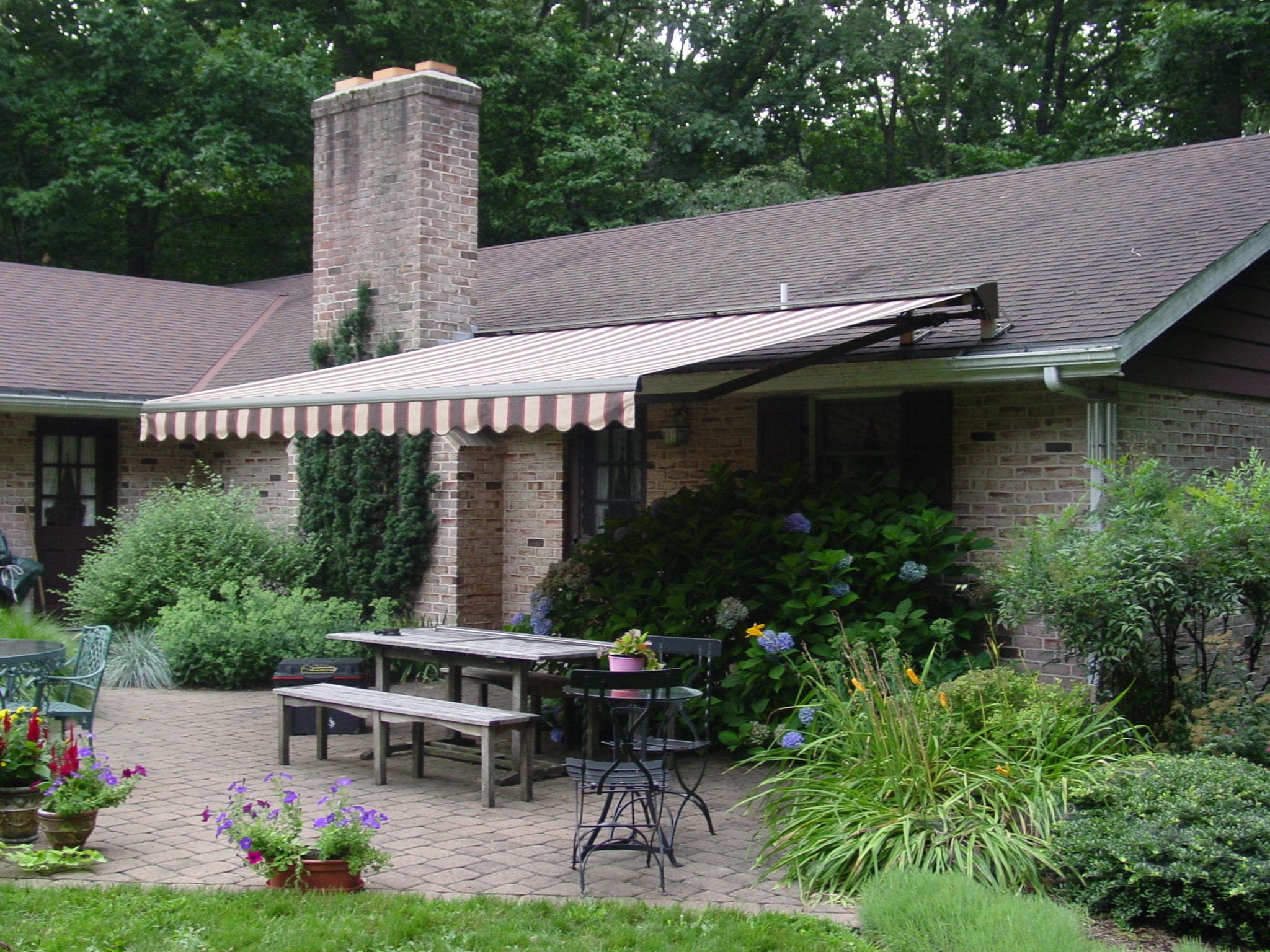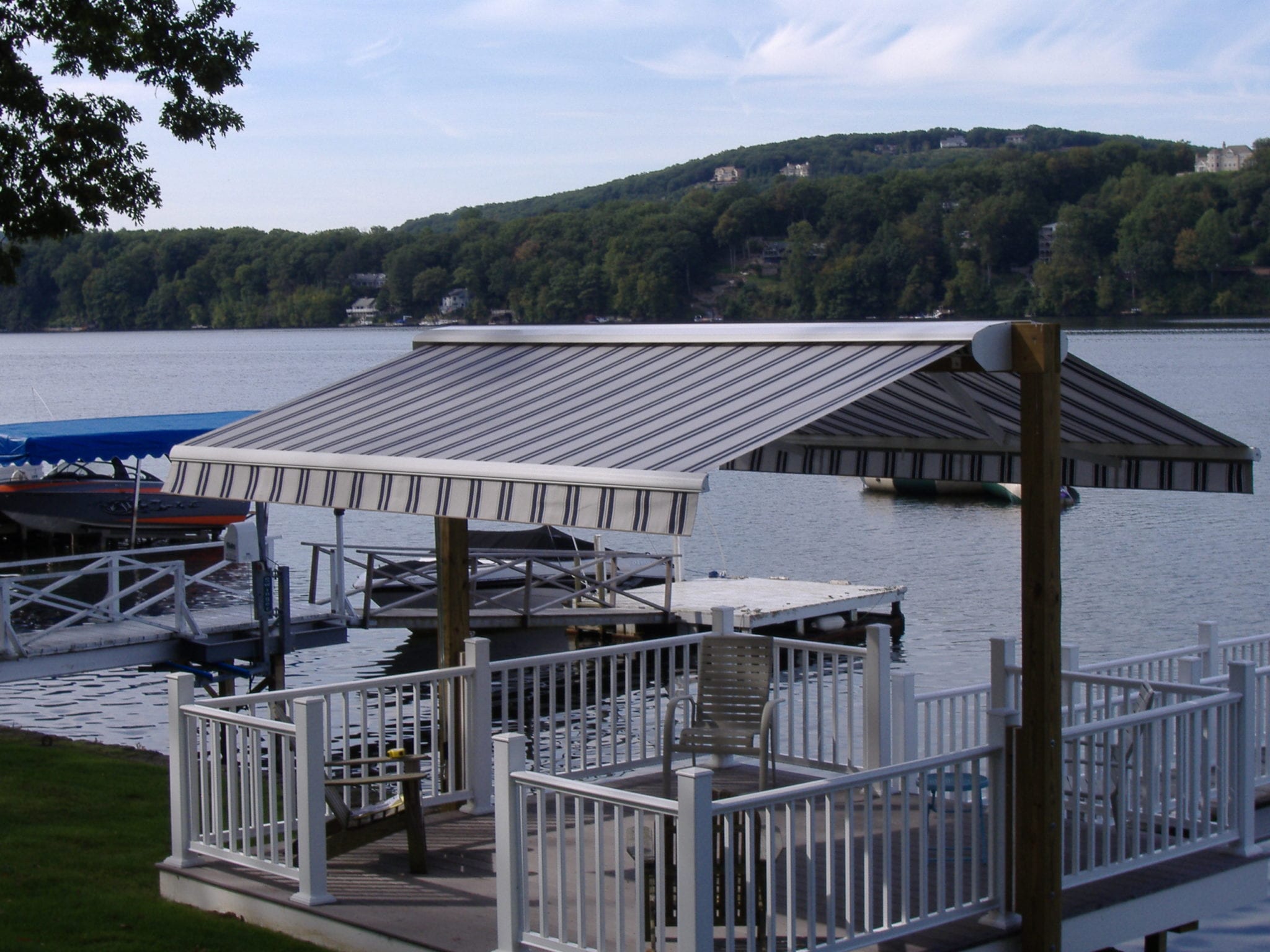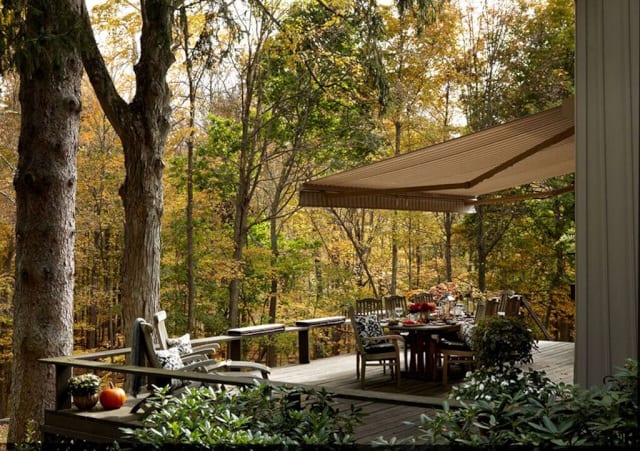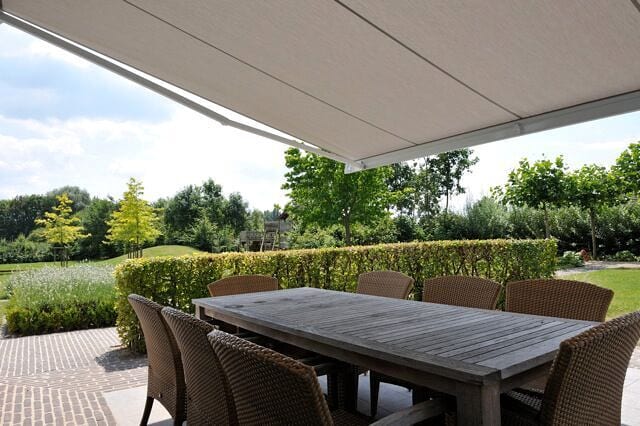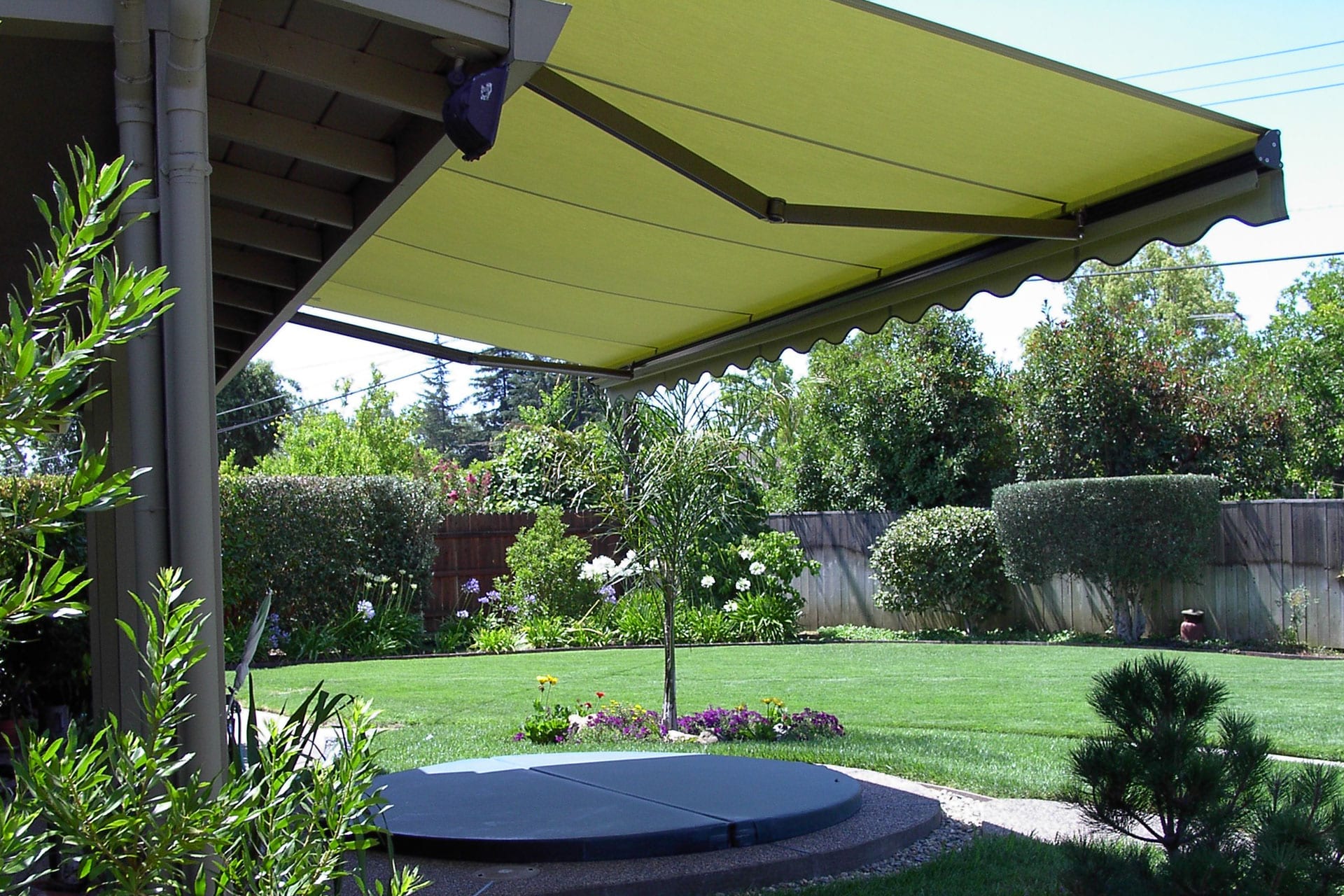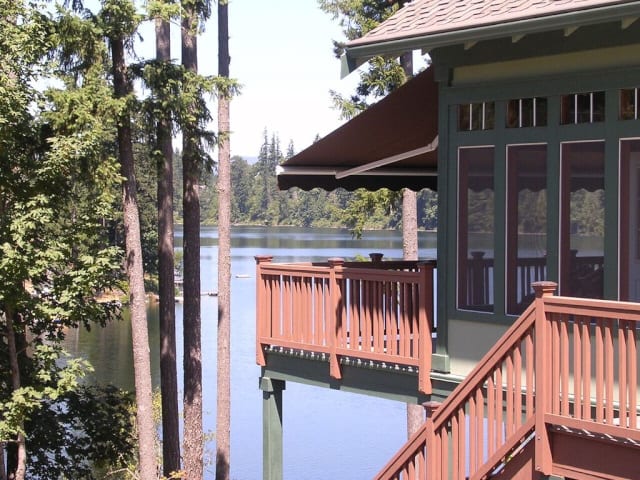 Our Eclipse Products
The Total Eclipse
COMMERCIAL GRADE CONSTRUCTION THAT PROVIDES YOU MAXIMUM SHADE AT THE TOUCH OF A BUTTON.
There's no better – or bigger – way to enjoy your outdoor living space, while maximizing your protection from the sun and heat, than with the Total Eclipse®. With projections of 13 feet, 14' 9" and even 16' 6" (the latter among the largest found anywhere), and standard widths ranging from 15 to 40 feet (and we can even make them bigger), all it takes to operate the Total Eclipse® is a touch of a button. And it's self-storing making it virtually maintenance free. When you need BIG, you need the Total Eclipse®. Fully retracted or fully extended, the Total Eclipse® gives you the best of both worlds . . . sun when you want it and shade when you need it!
Technical Info | Fabric Selections | Warranty | Brochure
The Eclipse
SUN WHEN YOU WANT IT, AND SHADE WHEN YOU NEED IT!
The Eclipse® is our most popular model, offering maximum value for your investment. This awning can be mounted just about anywhere, including a specially designed roof mount.
There are no unsightly poles and no costly seasonal put up and take down. With the Eclipse, you're just a touch of a button away from everything you need (manual cranks available).
The Eclipse features smooth clean lines in its powder-coated aluminum frame, stainless steel hardware and over 900 lbs. of spring tension in its lateral arms. This insures a great looking high performance awning for your Danbury home.
Technical Info | Fabric Selections | Warranty | Brochure
The Eclipse Lite
THE MOST AFFORDABLE QUALITY SOLAR SHADING SOLUTION AVAILABLE ANYWHERE.
The E-Lite brings outdoor living to everyone, and is made with the same quality and care as our top of the line Eclipse® and Total Eclipse® retractable awnings.
And while the E-Lite may be the "little brother" of the Eclipse, don't be fooled, as the E-Lite compares favorably to what many others tout as their top of the line retractable awning!
Technical Info | Fabric Selections | Warranty | Brochure
Retractable Window Awnings
THESE BEAUTIFUL CUSTOM MADE WINDOW AND PORCH AWNINGS ARE THE PERFECT ACCENT FOR ANY HOME.
The Eclipse Drop Arm is an ideal product for your windows and porches, allowing you to cover those high sun area windows when needed and enjoy the warm sun in those cooler months. Each Eclipse Drop Arm is custom made to be an attractive addition to your home or business. Choose from more than 200 beautiful, long lasting solution dyed acrylic fabrics to best complement your outdoor living style!
NEED AN ESTIMATE? HAVE A QUESTION?
Retractable Awnings