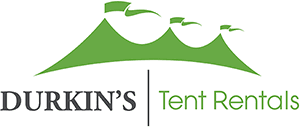 Canopies
An economical way to shade your deck or patio that also adds value, excitement and hours of enjoyment to your home. Whether you're seeking shelter from the sun's intense rays, or simply jazzing up the backyard, you'll appreciate the many unique benefits of retractable canopies.
A tent for any occasion...
For almost 100 years, we have been providing tent coverage for commencement at our local universities to backyard picnics. We provide our customers with an environment second to none. We recognize the importance that the event be created flawlessly so that our clients can concentrate exclusively on their special day. Our 4th generation work ethic can be seen at every turn—from sales representation, to layout and design, to installation and removal, and support throughout the event. We welcome the challenge and realize that every new location is unique and summons us to create ideas that will make your event a memorable one.
Frame Tents
Range in size from 10'x10' to 40'x120' and select sizes are available in our popular Clear-Top Tents. Very practical where tents are not allowed to be staked down, allowing for coverage over patios along side the home, in driveways or over areas where water sprinklers are present. They also are clear of obstructions within the covered area. Side curtains are optionally available.
Pole Tents
Range from 20'x 20' to 80'x 220'. Choose from either regular pole tents or high peak Century tents. Designed for any sized event for seating from 20 to over 1100 people. Open area needed for proper installation. Side curtains are optionally available.
Sailcloth Tents
Our most sought after line of tenting, the Tidewater Sailcloth Tents have sculpted peaks and eaves in translucent sailcloth that enhance daytime events with warm natural light, and brightly glow for evening gatherings. Our elegant Tidewater Sailcloth Tent fabric is 100% waterproof and built strong to help assure your special day is not affected by the elements. Let our talented event professionals help you plan for the most amazing day of your life. Come and celebrate under the Tidewater Sailcloth Tent. Sizes range from 44' x 43' to 59' x 119'.
Get a Free Estimate!
Types of Canopies
Pergolas
A pergola for your home can add another level of design, while simultaneously providing much-needed shade during the summer. Durkin's Inc. offers custom pergola construction to help keep you cool outdoors.
Shade Canopies
Whether you are hosting a BBQ or just relaxing under the sun, Durkin's Inc. has a shade canopy that can fill your needs. With varying shade structure designs and sizes, you will be provided with all the shade you desire to comfortably enjoy the outdoors in your own backyard.
Garden Canopies
A garden canopy can bring style and beauty, while protecting you from harsh rays and insects. Durkin's Inc. can provide a comfortable oasis to enjoy your garden during the warm summer months.
NEED AN ESTIMATE? HAVE A QUESTION?
Canopies