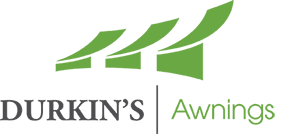 SHADE STRUCTURES
Eclipse Sunroof Plus Shade Structures
Are you looking for an awning that will provide your residential or commercial property in Danbury, Stamford, or Ridgefield or any Connecticut and New York location. with the protection from the sun and rain, even in windy Danbury conditions? The Eclipse Sunroof Plus is exactly what you need. It is a retractable motorized shading system, with a longer projection, which provides 3-season protection from the elements. This means that you can use this system in windy conditions up to 23 mph or up to a rating of 5 on the Beaufort scale.
Get a Free Estimate!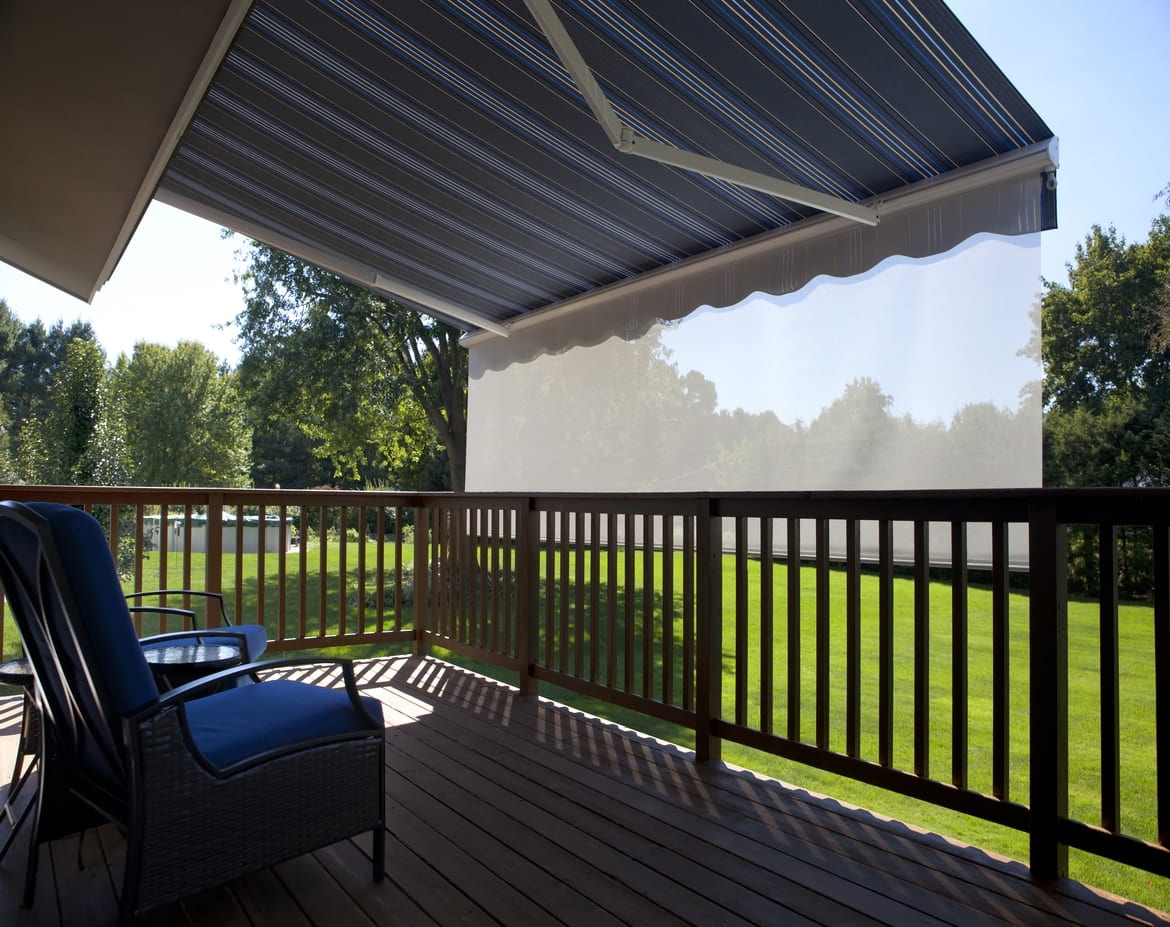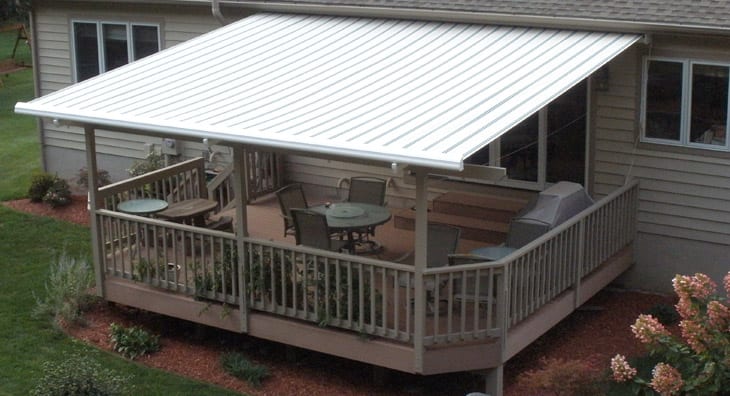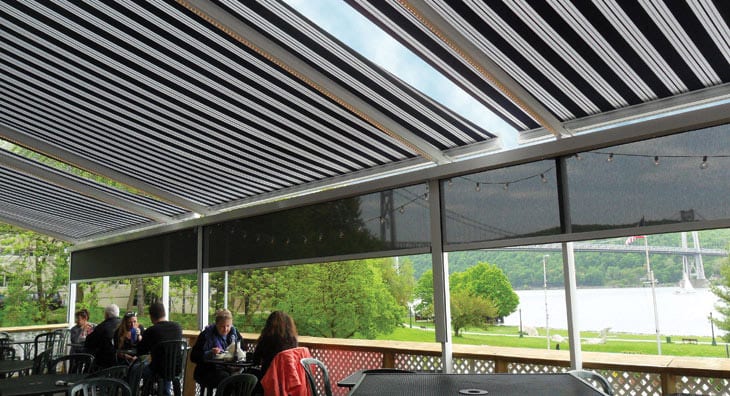 TWO VARIETIES
The Eclipse Sunroof Plus is available to our Danbury, Stamford, and Ridgefield customers in two varieties; patio style is designed to attach to an existing structure and pergola style is engineered to be mounted on an existing structure. Both versions of this innovative shading system can be operated with a wireless wall switch or a handheld transmitter. When it's not in use, it can be safely retracted and stored inside your Danbury home..
NEED AN ESTIMATE? HAVE A QUESTION?
Shade Structures