LOUVERED ROOFS
ARCADIA PIVOT
The original Arcadia has been improved and perfected since its inception in 2011. Its award-winning pivot design gives a full 170° range of motion to provide a cool oasis regardless of the sun's position. Now integrated with Arcadia's iLouver technology, the Pivot can intuitively control the effects of the weather to enhance your outdoor lifestyle.
ENGINEERING
Manufactured entirely in the U.S.A. using recycled aluminum and stainless steel components for a low maintenance, long-lasting product. The Arcadia Pivot is engineered to withstand high winds and heavy snow loads in your Danbury, Stamford, or Ridgefield home.
Arcadia's Pivoting system is ideal for any outdoor living area such as patios, decks, lanais, verandas, entry ways, courtyards, outdoor kitchens, swimming pools and spas. A variety of colors, materials and finishes are available to compliment any architectural style. Units can be free-standing or attached to existing structures to enhance any area requiring convenient sun weather control.
COMPLETELY EXTRUDED ALUMINUM SYSTEM
HIGH QUALITY BUILDING MATERIALS
COLOR OPTIONS
INTEGRATED GUTTER SYSTEM
VERSATILE
GREEN
RANGE OF MOTION
ADVANCED TECHNOLOGY
Get A Free Estimate!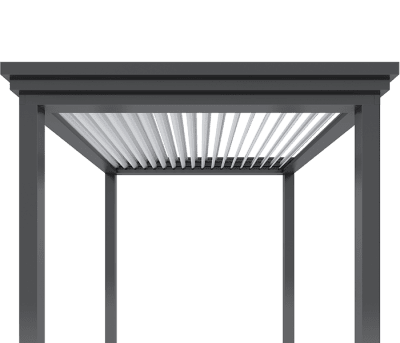 GUTTER SYSTEM
When our louvers are in the closed position, they create rain channels. With a slight pitch, the rainwater is directed into the built-in gutter system. Our patented gutter corner pieces make installation a snap, while giving the system a distinct elegant look. A truly optimal roof for anywhere in Greater Danbury.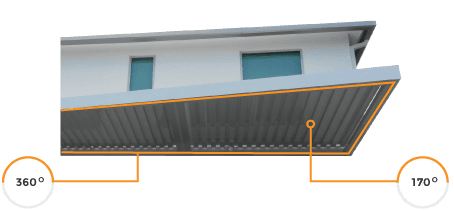 DESIGN
We're constantly perfecting our product through applying advanced technology, design, and building highly personalized luxury louvered roofs of extraordinary quality. The only fully extruded aluminum louvered roof system on the market today, readily available anywhere in Connecticut or New York, like Stamford and Ridgefield.
Each Arcadia Pivot system is a work of art, constructed with care and attention to every little detail.
BEAMS
GUTTERS
LOUVERS
LOUVER PINS
CAP & TRACK SYSTEM
Completely Extruded Aluminum System Built to be Versatile
Get a Free Estimate!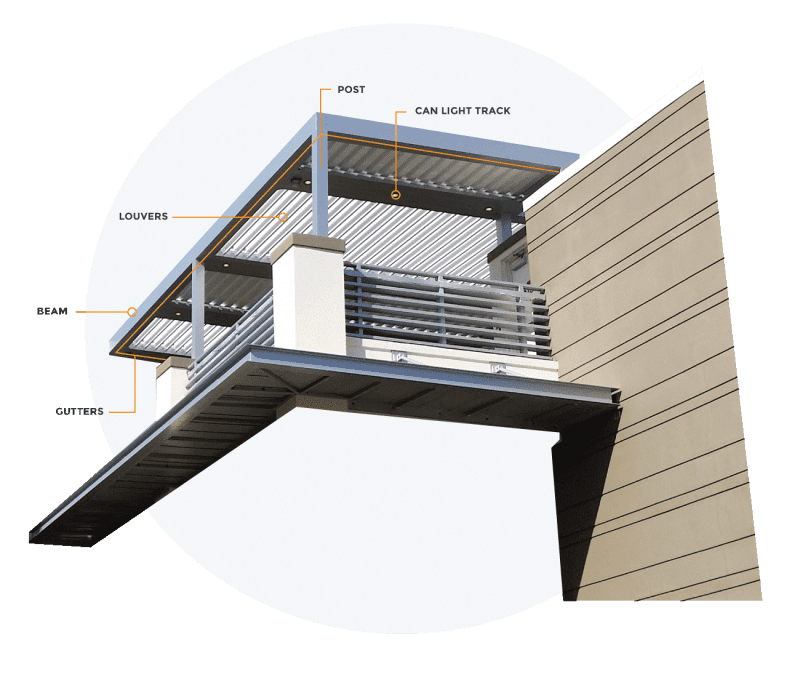 RANGE OF MOTION
Industry-leading linear drive system, smooth and efficient. Operate from zero to almost 170 Degrees and stop anywhere in between for complete control for your environment.
CUSTOMIZATION
At Arcadia there is a simple philosophy – if it can be done, it will be. Here truly amazing design can be created to meet your exact requirements, however demanding, unusual, or even eccentric. Every Arcadia Pivot system adapts to any architecture allowing for a completely customizable installation in your Danbury home.
CEILING FANS
ACCENT LIGHTING
CUSTOM COLORS
WOOD WRAPS
CUSTOM COLUMNS
RETRACTING SOLAR SHADES
PERGOLA END CUTS
CURTAINS/PRIVACY WALLS
OUTDOOR HEATING & COOLING
SMARTPHONE APP
Louvered Roofs