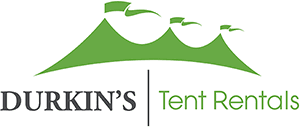 Tidewater Sailcloth Tent Rentals
For over a hundred years, Durkin's Inc. has been providing the people of Connecticut and New York with exceptional tent and structure services. Our tents have been seen all across Danbury, Ridgefield, Stamford, and more. We take pride in the services we offer and look to help our customers have the best experience. Our goal is to make your event or celebration everything you imagined, which is why we offer exceptional sailcloth tents. With our Tidewater Sailcloth Tent selection, you are sure to add more beauty and elegance to your Connecticut or New York event, complete with functionality and coverage, making it a day to remember.
Get a Free Estimate!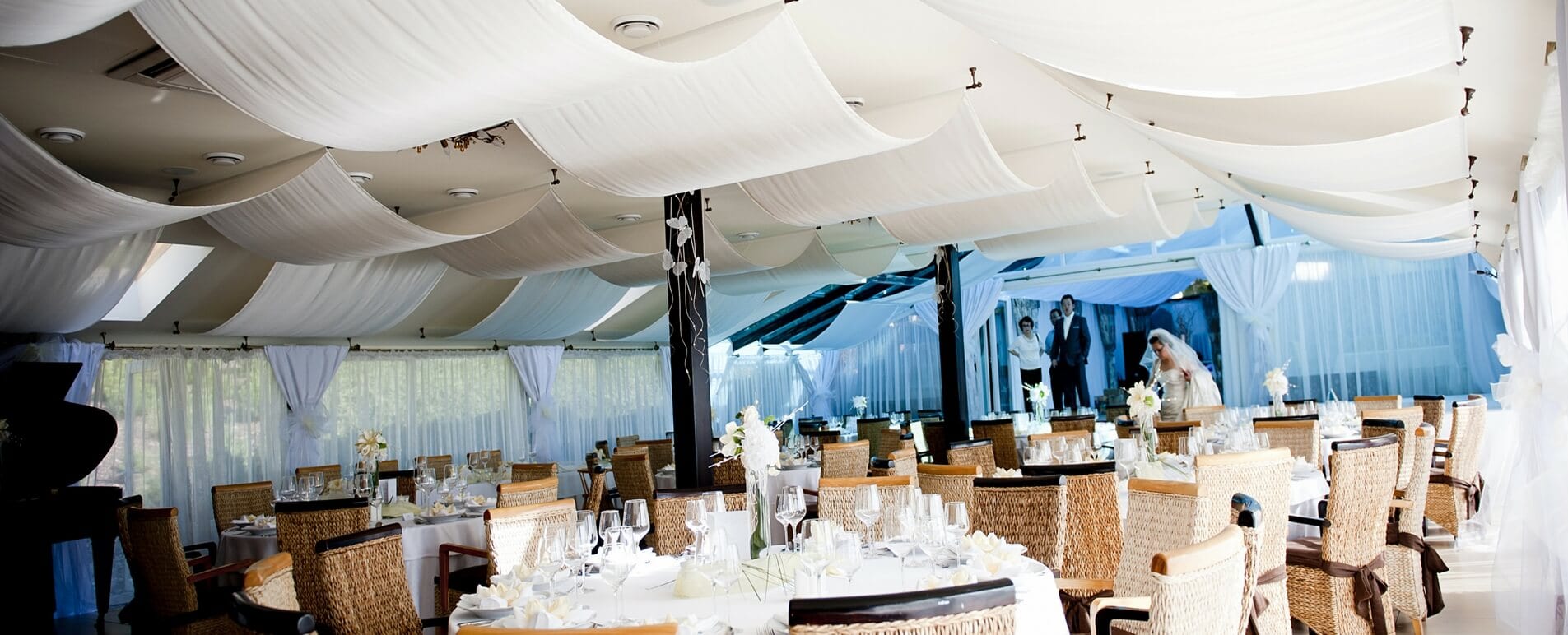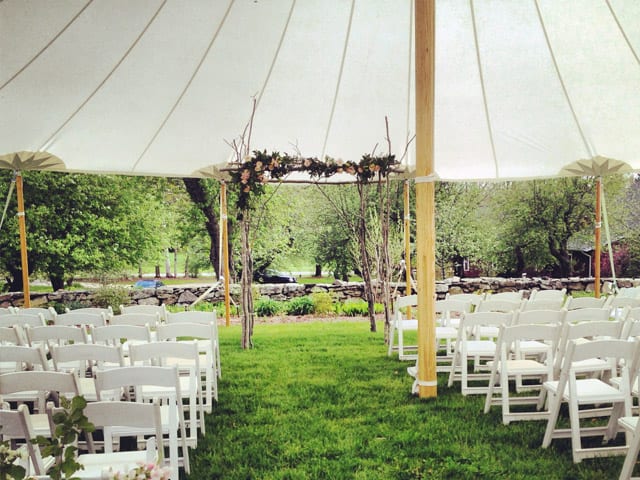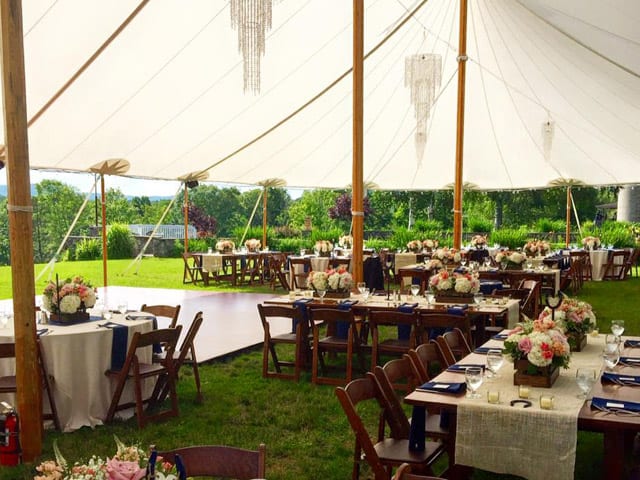 Elegant and Versatile Style
Our Tidewater Sailcloth Tents are our most desired tent options by our Danbury, Ridgefield, and Stamford customers. With high crested peaks and swooping fabric curves, the beauty and style of sailcloth tents is undeniable. The Tidewater Sailcloth Tents are made out of a durable translucent material, which allows for them to be used both during the day and into the evening and nighttime. It can provide warm light earlier on and switch to a bright glow later on in the day. In addition to providing optimal light for any event, the fabric for our tents is also 100% waterproof. There is no need to worry about the weather on your special day.
The Tidewater Sailcloth Tent structure is founded on large poles that hold up the tent on the outside and in the middle. We use attractive wooden poles that help enhance the style and aesthetic of your Connecticut or New York event. Many of our customers use these poles for further decoration and design. We also offer optional side curtains for your rented tent. This will add more privacy and protection from the elements.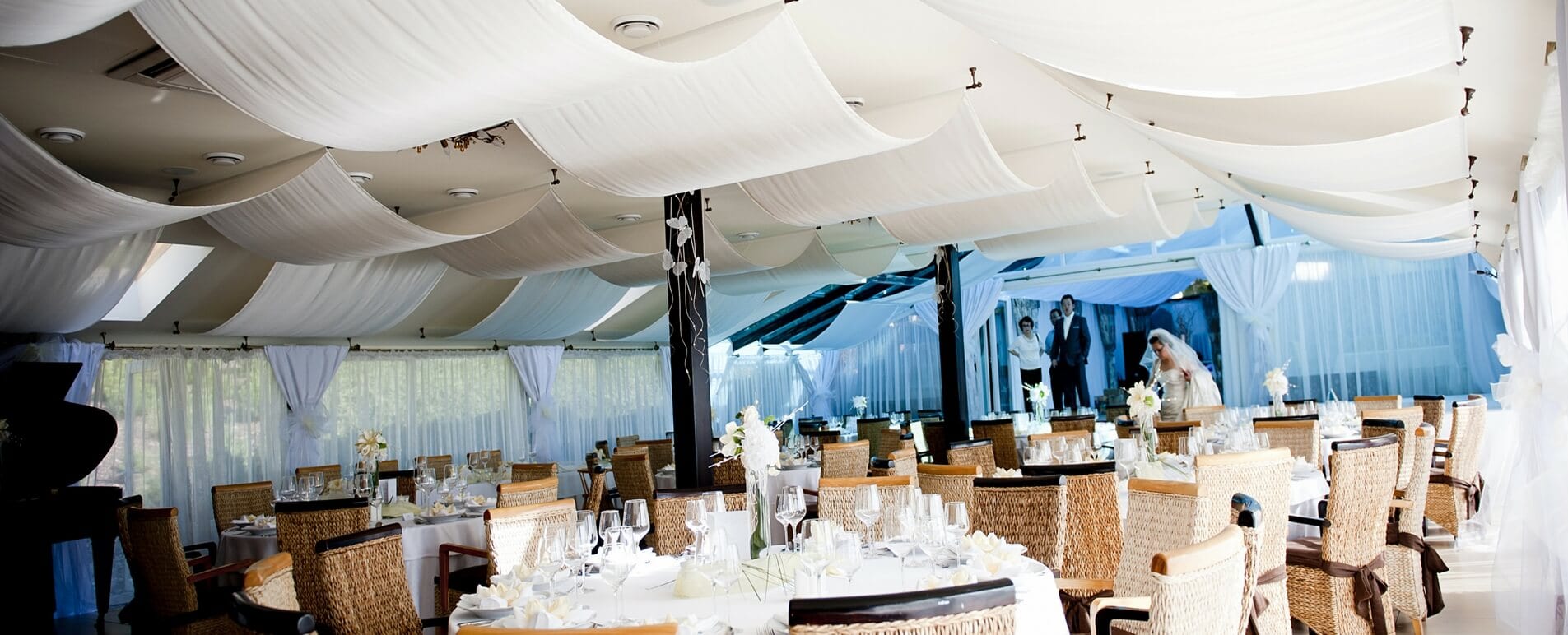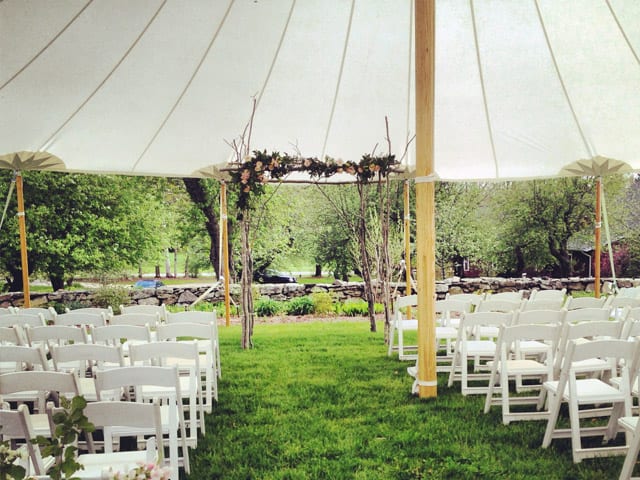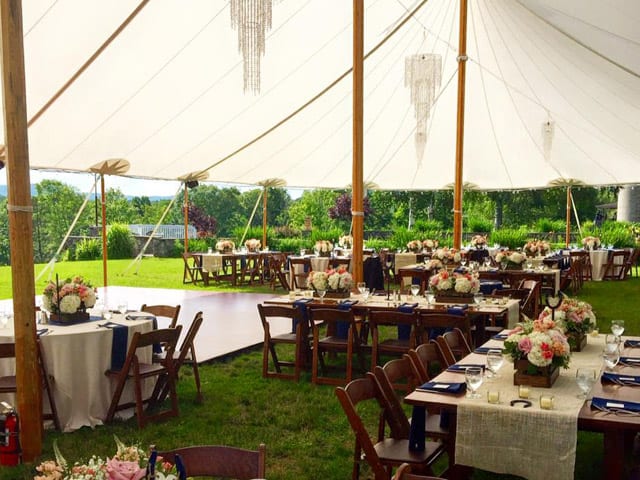 Perfect for Any Event
Durkin's Inc. is here to make sure you have the perfect tent for any and every occasion. That's why we offer a wide range of sizes in all of our tents, including the famous Tidewater Sailcloth Tent. Our available sizes range from 44'x43' to 59'x119'. Whatever your celebration or gathering may be, we have the right size for you. If you have any questions about our size availabilities, please give us a call today.
The Tidewater Sailcloth Tent is a versatile and beautiful tent option for any event. Regardless of the type of activity you are planning, our sailcloth tents can help enhance it and make the perfect setting for you and your guests. From personal parties to large family reunions and wedding festivities to celebrations, the magical quality of Tidewater Sailcloth Tents will match perfectly. The extensive range of sizes allows for us to find the exact tent match for the size and style of your personal event. We offer a consultation team to help answer any questions and provide guidance on finding the right tent.
Get a Free Estimate!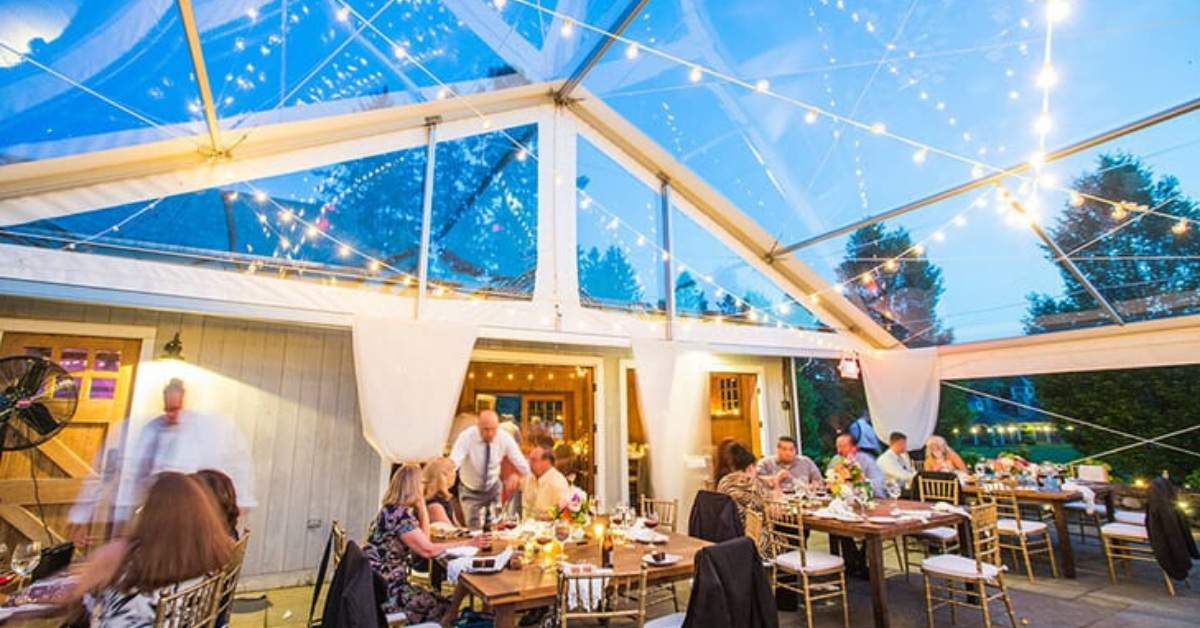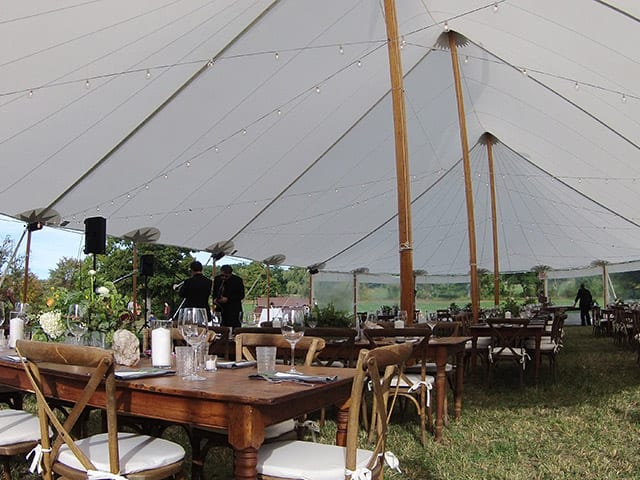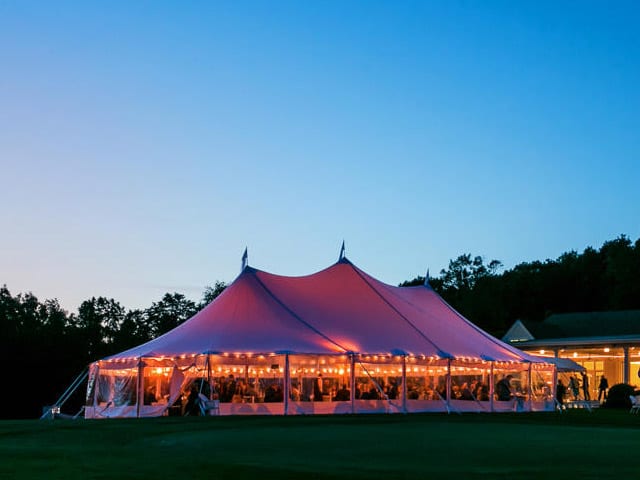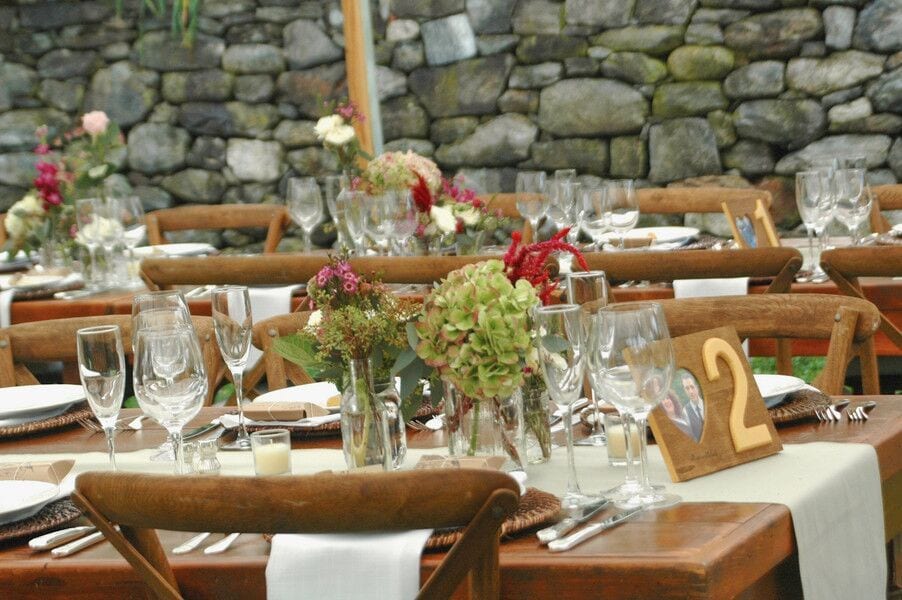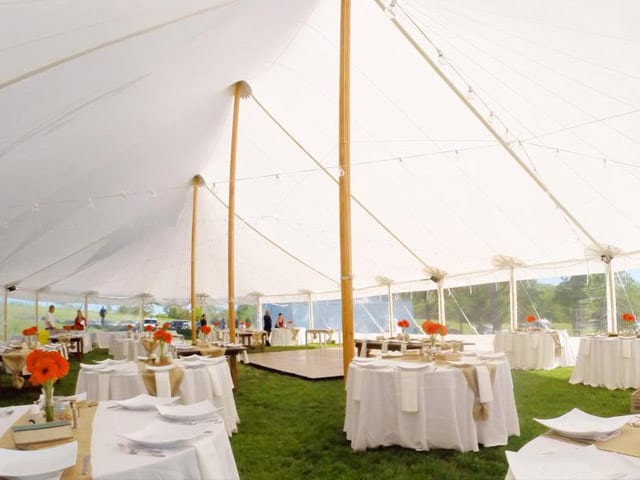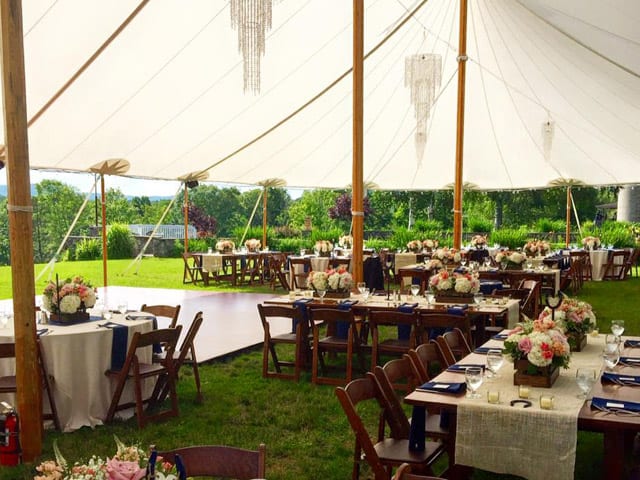 Why Pick Durkin's Inc. For Your Tidewater Sailcloth Tent Sales
Durkin's Inc. operates most commonly on a rental basis, helping our customers across Danbury, Ridgefield, and Stamford with tent consultation, installation, and takedown.When it comes to tents and structures, nothing compares to the Tidewater Sailcloth Tent. With their nautical appearance and captivating effect, the Tidewater Sailcloth Tent can help make your event or celebration everything you dreamed it would be. The tall, board peaks stand out against the beautiful East Coast scenery, enhancing the aesthetic of your gathering. With sizes and styles to match whatever you are planning for, our sailcloth tents are a fantastic choice. Most of our customers look to use our tents for large, important activities that do not happen very frequently. If you are looking for something more long-term, however, Durkin's also offers tent sales. This allows you have to a beautiful tent at your disposal.
We look forward to hearing from you one of the many reasons why you want Durkin's for your party tent rental. We are experienced, affordable, flexible and have been in the business for almost a hundred years. To learn more about renting a Tidewater Sailcloth Tent, call us today.
HAVE A QUESTION? WE'LL CALL YOU!
Sailcloth Tent Rentals