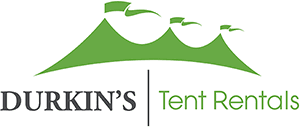 Durkin's Pole Tent Rentals
For both residents and commercial businesses across Connecticut and New York, Durkin's Inc. proudly provides exceptional tent consultation and installation services. We offer a wide variety of tents and structures, varying in sizes, styles, designs, and more. Our company, located in Danbury, CT, helps find the perfect tent for your event or occasion. One of our most popular tent selections is our pole tent. Complete with customization for your event and encompassed in elegance, our pole tents can help make your Connecticut event everything you dreamed of.
Get a Free Estimate!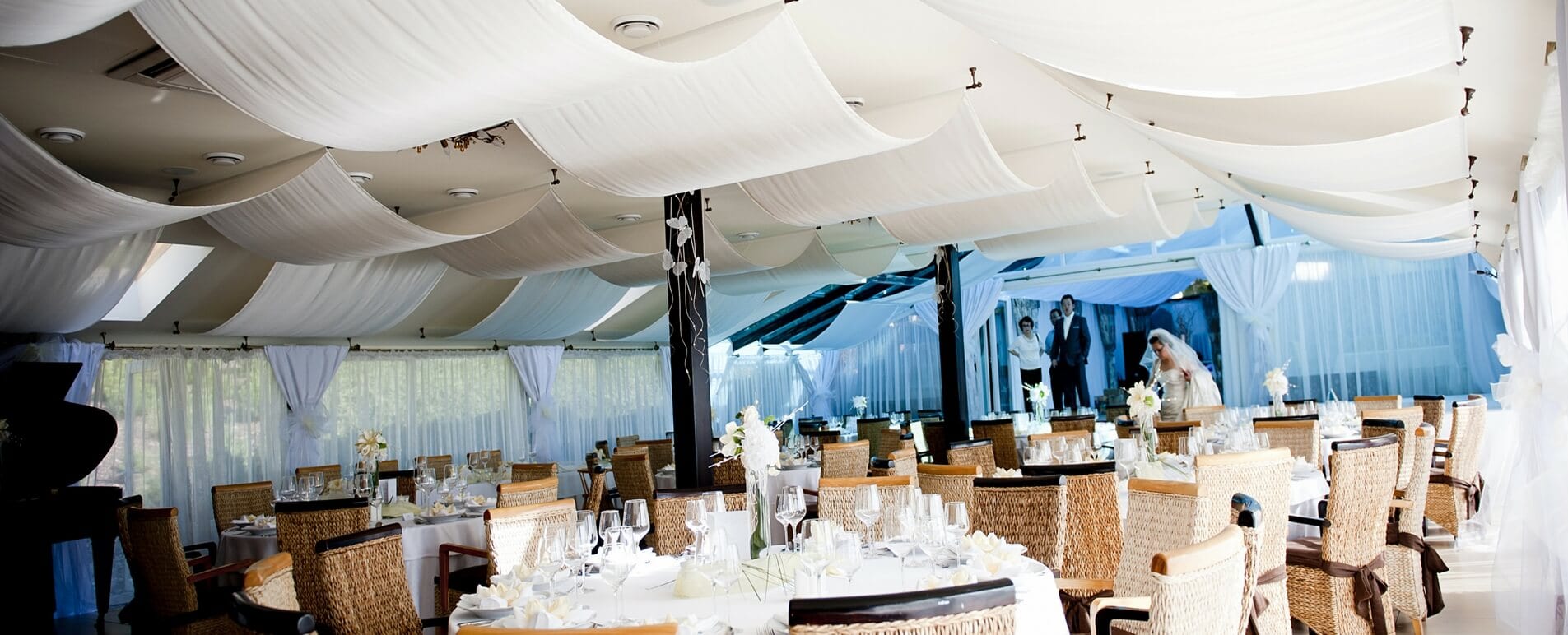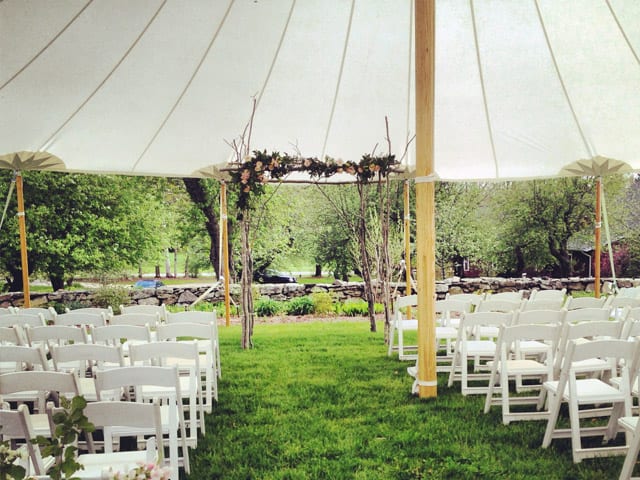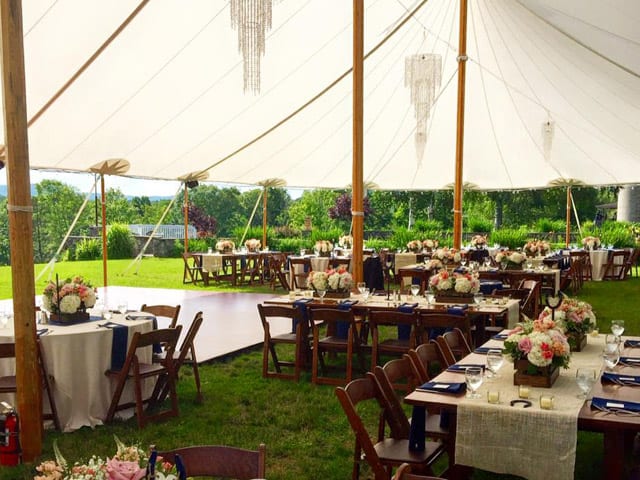 Customizable Styles
One of the most notable elements of our pole tents are their beauty and elegance. What makes them such a popular choice is the pole structure, which creates attractive eaves and creases that flow across the covered area. This can help match the design and style of your event, whatever the celebration may be. The use of poles, especially the central pole, can also be used as another design element. Our Danbury, Stamford, and Ridgefield customers often use it to add decoration, such as ivy, flowers, fabric, ribbons, or more. Durkin's Inc. uses a sturdy fabric to offer prime protection and coverage that simultaneously acts as a functioning roof and an attractive cover.
We also provide certain amenities for your convenience. Side curtains are an additional option that can be added upon request, providing more privacy and protection for your event.
Versatility for Your Convenience
When you are planning for your event, you want all of the parts to fit in at your convenience. Durkin's Inc. strives to match that need, and our pole tents can help in that process. The structure of our pole tents are founded on poles and guy-wires, which create the high peaks and nice aesthetic. They also need stacking, which requires them to be set up on grass or other non-concrete surfaces. Our pole tents come in a wide range of sizes, ranging from 20'x20' up to 80'x220'. Whatever the size of your occasion or celebration may be, Durkin's will have the right size pole tent for you!
Quality and Affordability
Durkin's Inc. is committed to serving our customers all across Connecticut and New York. We look to provide optimal customer service without the sacrifice of price. Our tents are available at affordable prices, and that is one thing that makes our pole tents a more popular option. Our pole tents are cheaper than some offered alternatives, but that does not make them cheaper in quality. They are reliable and attractive. If you have any questions about pricing for our pole tents, give us a call today!
Get a Free Estimate!
Perfect for Any Event
As versatile as they are in style and sizes, our pole tents are equally as versatile in uses! No matter what your next event may be, our pole tents can help it be everything you want it to be. The larger sizes make them ideal for big weddings and family reunions, and the fabric helps complement most colors and styles.
Pole Tent Sales
When the time comes for your Connecticut or New York event, Durkin's Inc. will gladly help with the installation and takedown process. However, if you are looking for something more long term that you would not have to repeatedly rent, we also offer tent sales on our pole tent selections. This allows you to set up the beautiful high peaks whenever you want for a celebration or gathering. To learn more about our pole tent sales options, please give us a call and ask to speak with a Representative.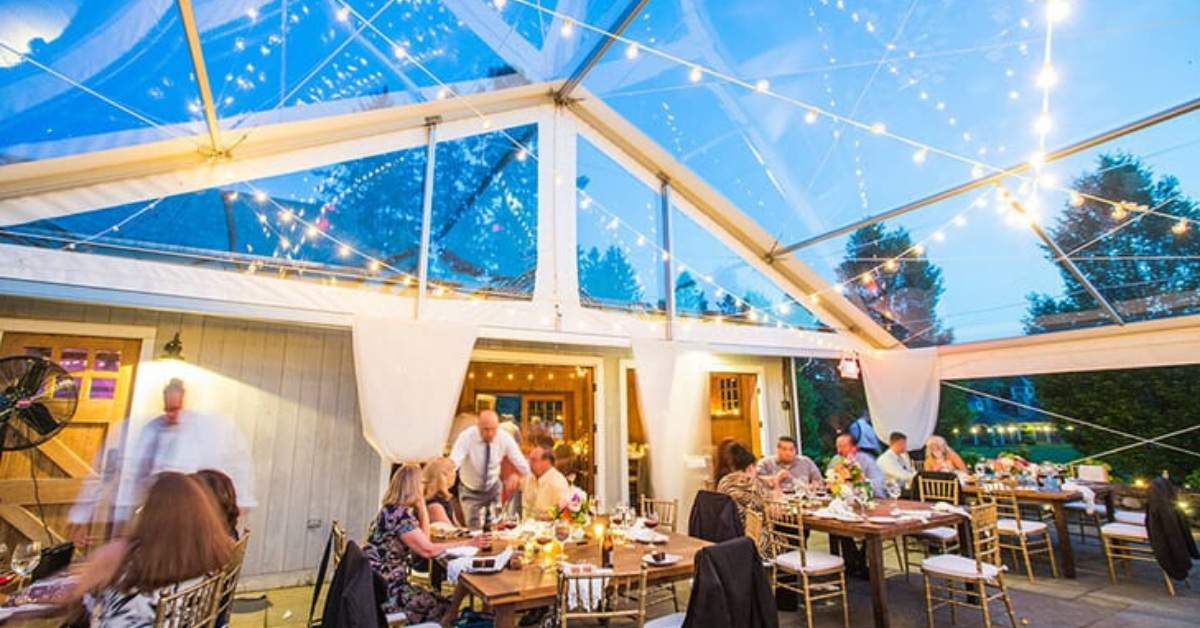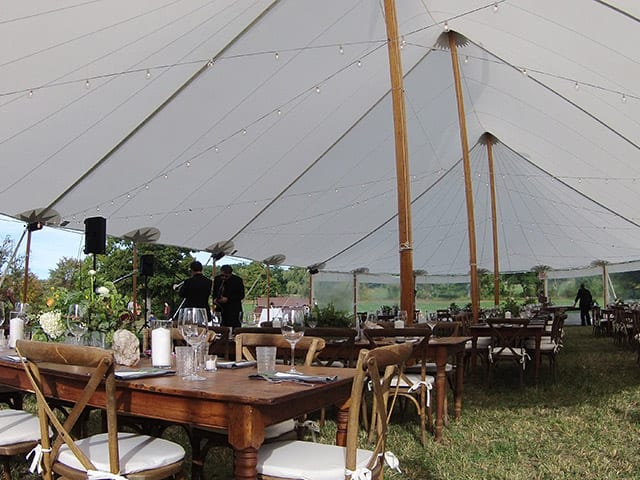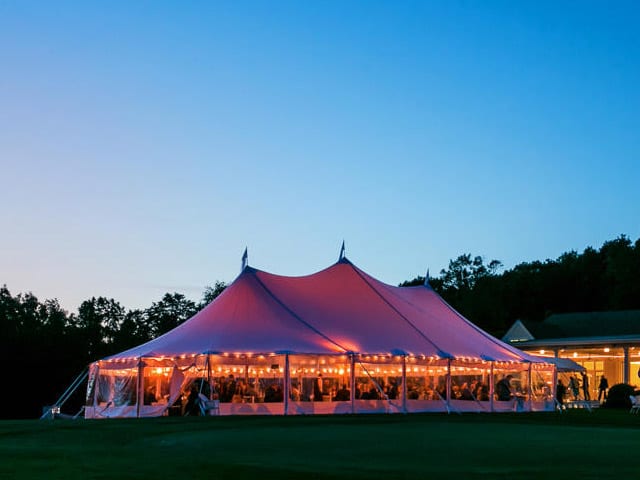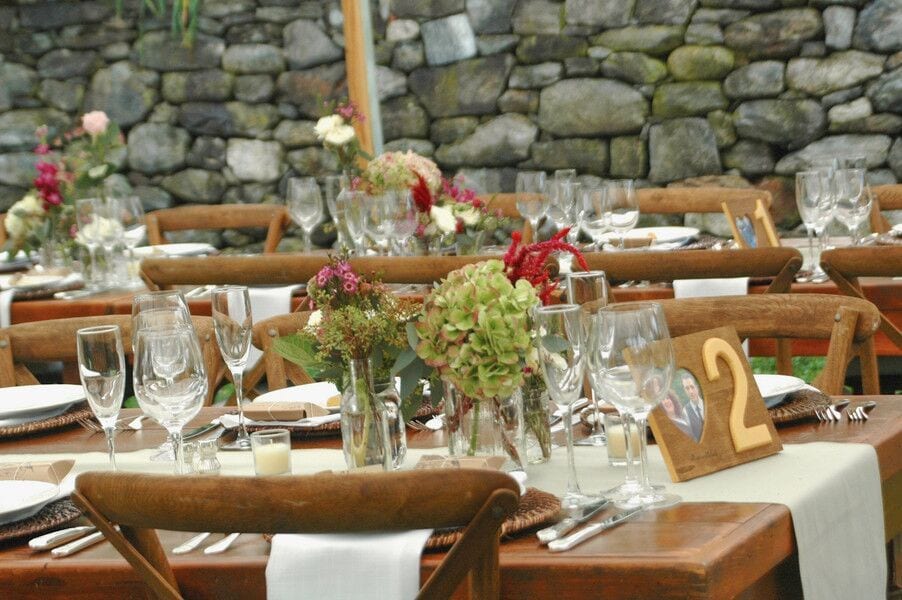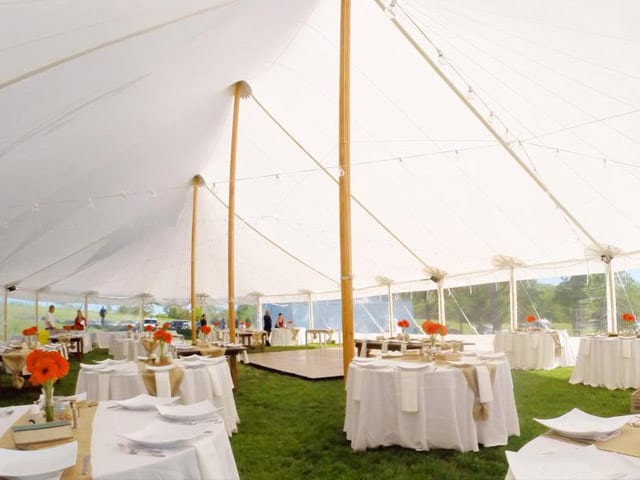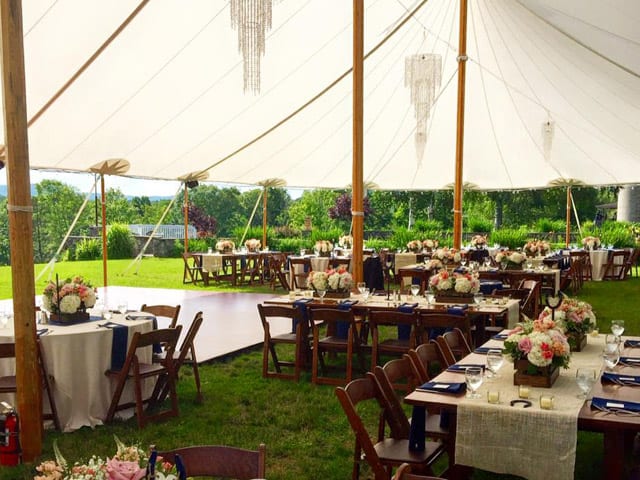 Why Choose Durkin's Pole Tents?
With their iconic peaks and swooping coverage, Durkin's pole tents are the perfect match for any activity. Sturdy, reliable, and visually pleasing, they will make a great addition for your next event. Give us a call today to learn more about our pole tents and their different styles and functions.
Get a Free Estimate!
HAVE A QUESTION? WE'LL CALL YOU!
Pole Tent Rentals