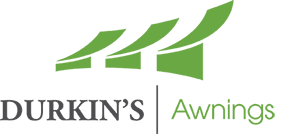 STATIONARY AWNINGS
Decks, patios and even freestanding poolside cabanas with awnings can set your house apart from others. Stationary awnings add permanent shade system that is customized to fit most any configuration. They hold up to most of Danbury's seasonal weather conditions and help protect your furniture from the harsh sun and rain.
These custom-built shade systems can transform your deck, patio or poolside area into a wonderful extension of your living space to be used in most any type of weather. Optional side curtains and solar screens can be added to give greater protection when needed. They are quickly sent and  easily installed within Connecticut and New York.
These structures can be attached to a building (home) and should always be designed to pitch away from the building to keep water from disrupting your awning living space.
Each application can be unique and our qualified sales staff can review the various options available to come up with the best solution for your outdoor space in Danbury, Stamford, Ridgefield and throughout Connecticut and New York.
Get a Free Estimate!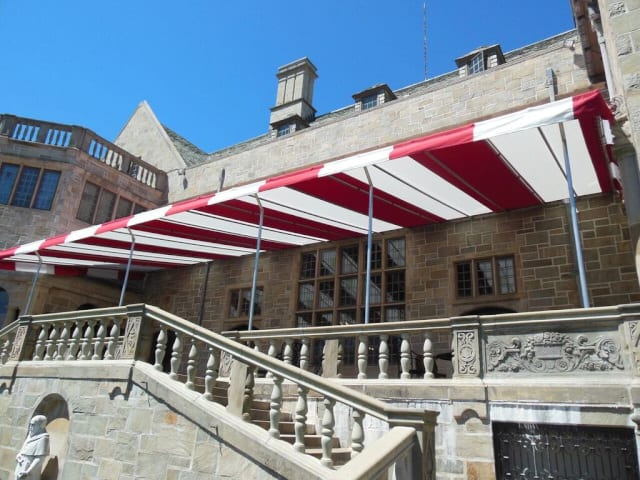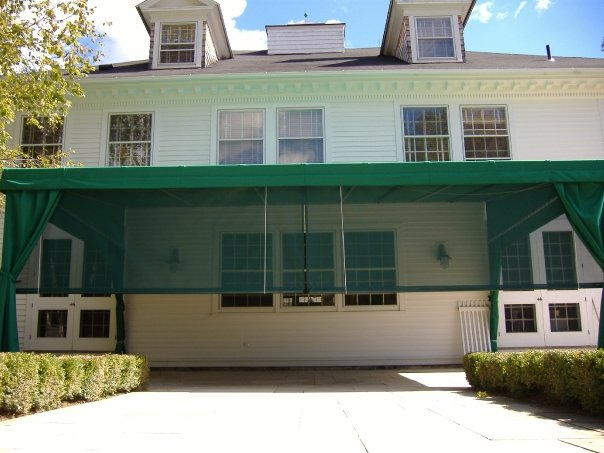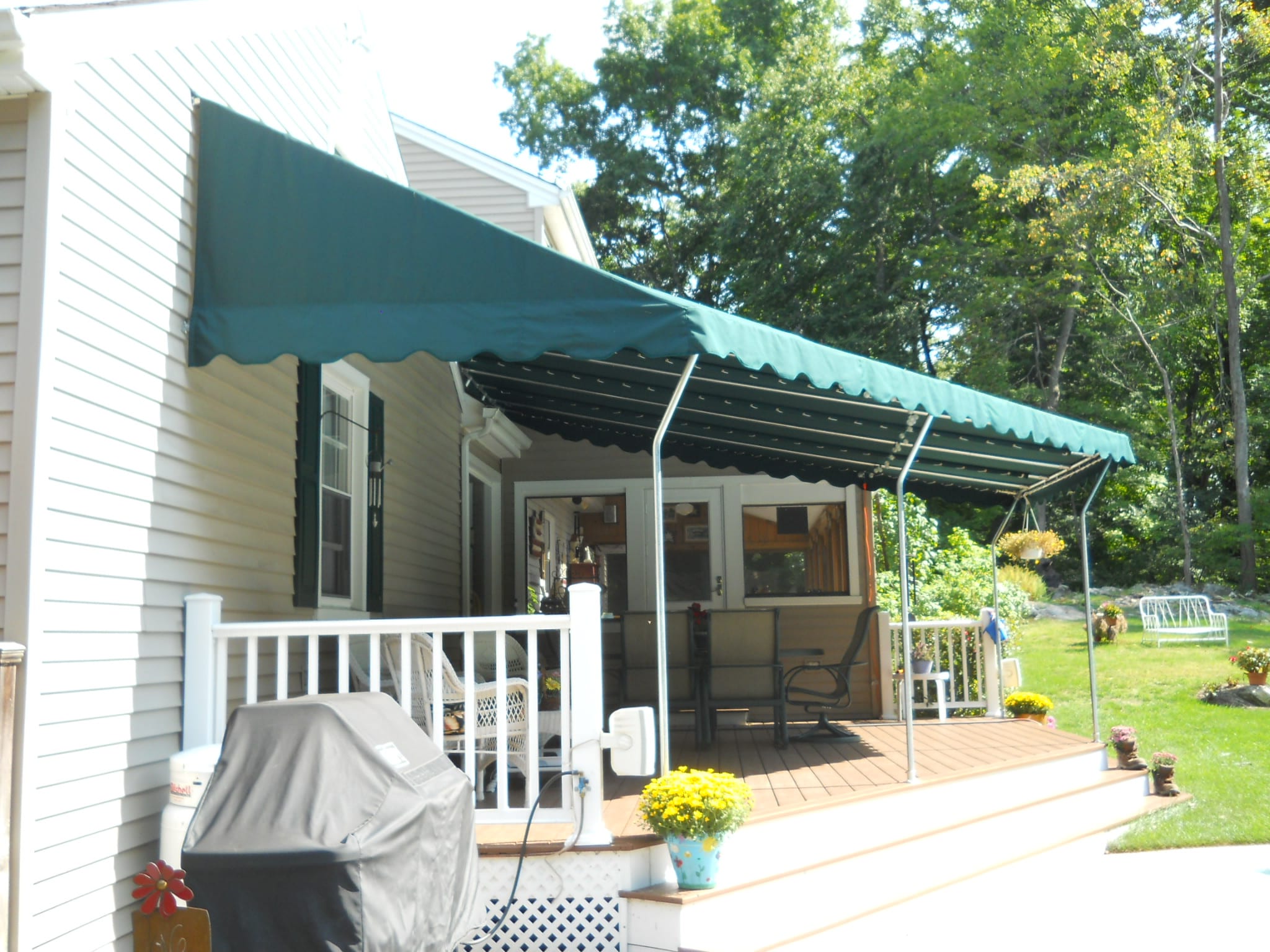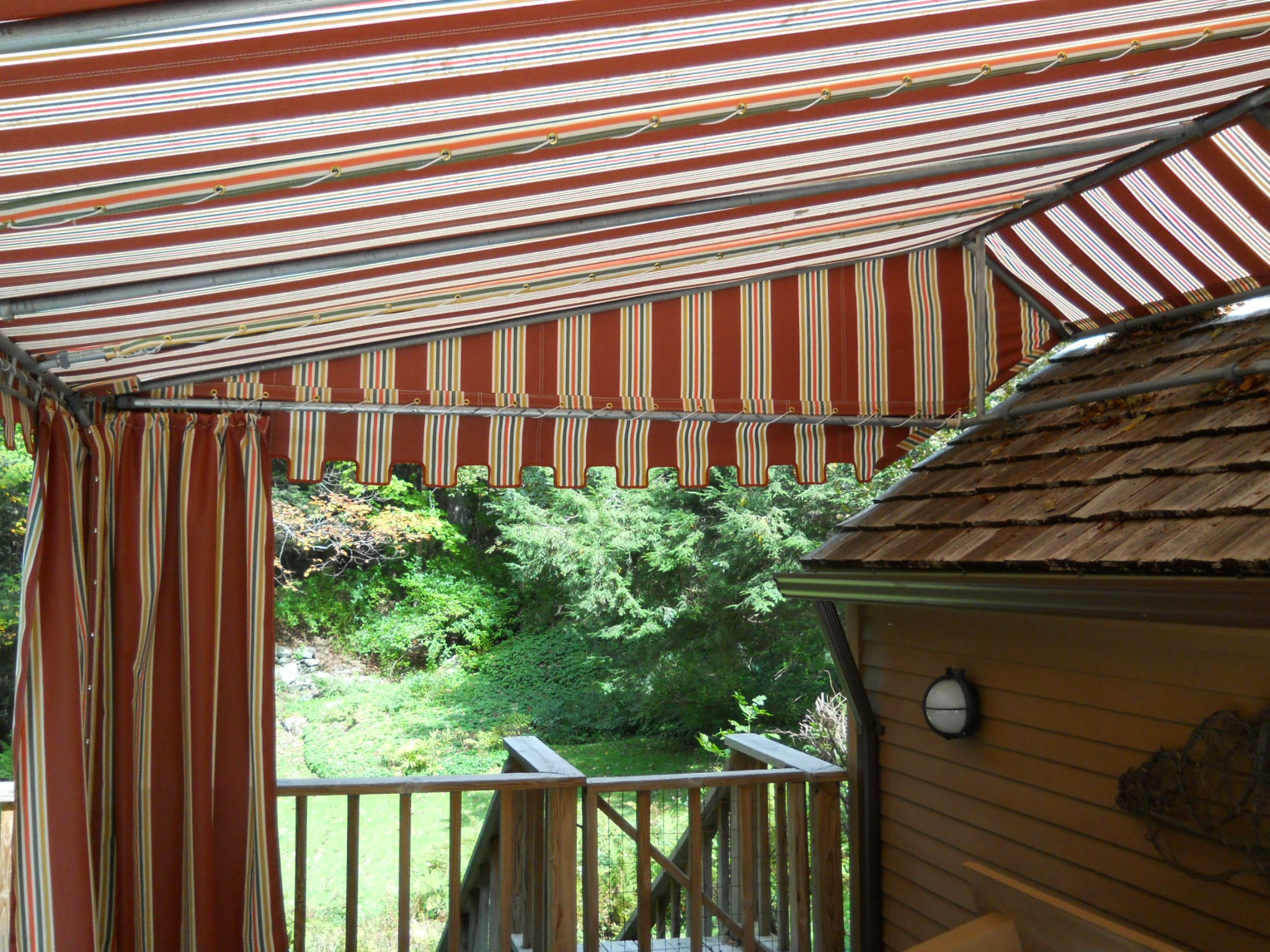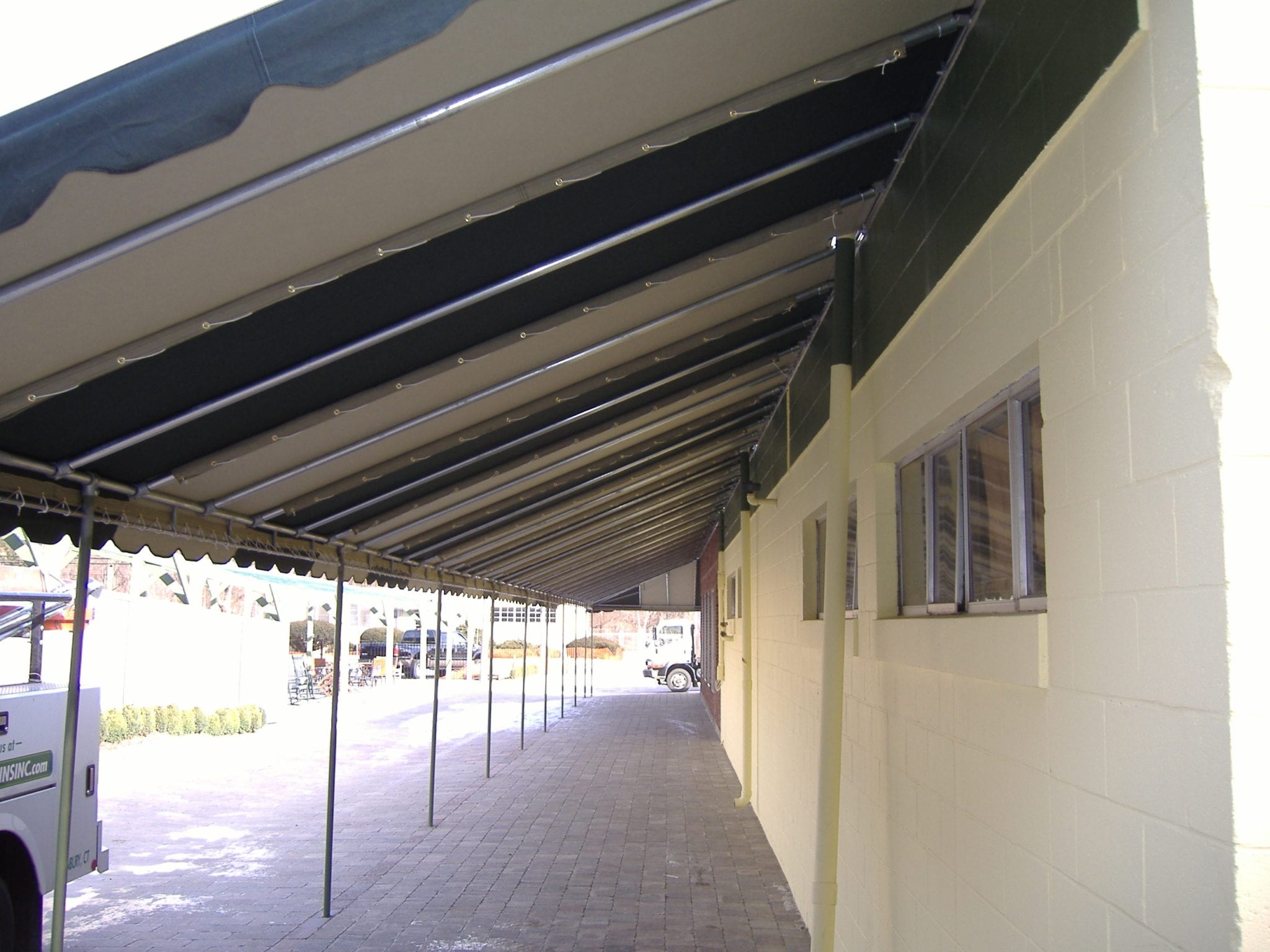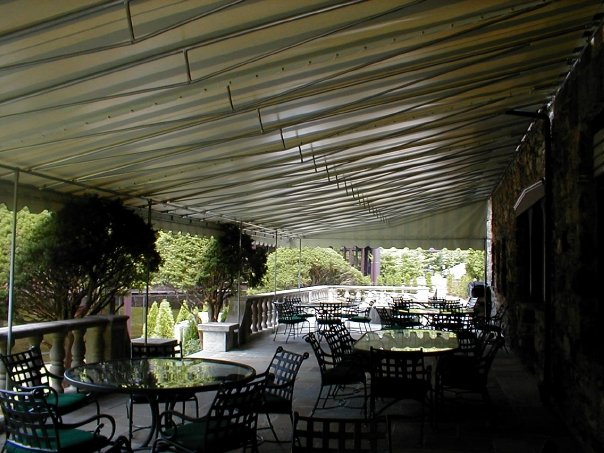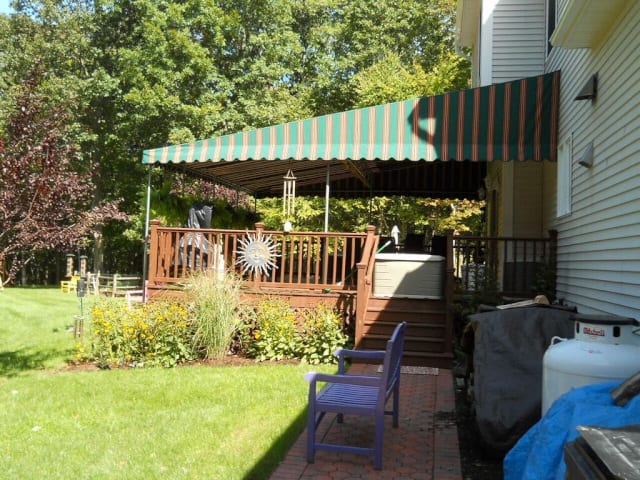 Free Standing Awnings
Free standing awnings can be used when protection is needed away from permanent structures. Swimming pool areas are often looking for some shade and this can be accomplished by evaluating how much protected space is needed and reviewing various designs. Exposure to the sun has become a very big issue today and stationary awnings can be a huge help protecting all of us from the suns damaging rays in our Danbury, Stamford, or Ridgefield home.
Drop Screens
Drop screen's that mount to any side of any stationary awning can be a huge help in the latter part of the day to stop the lower sun penetration. These are an "on demand" product that can simply be rolled up when not required. Using today's mesh fabrics allows the sun rays to be filtered, yet you do not lose your visibility. Ridgefield, Stamford and surrounding folks who work every day will appreciate this option at the end of the day.
Please Be Aware: Stationary awnings are a three season living extension and are not designed to receive any type of snow load what so ever. The fabric covers should be removed in the fall and re-installed in the spring especially for towns in Danbury, Connecticut or New York. Durkin's offers full service (removal & install) for any awning we sell.
NEED AN ESTIMATE? HAVE A QUESTION?
Stationary Awnings