Louvered Roofs In Bethel
Here at Durkin's, Inc., our team of highly skilled specialists takes a great deal of pride in providing our residential and commercial Bethel clients with the highest quality louvered roof systems and installations. With a simple mission statement of always meeting the needs of our individual clients, we have earned ourselves recognition in both the community and marketplace. Our team is steadfast in maintaining that very presence by continuing to provide the most innovative and stylish louvered roofs and affordable installation services in the state of Connecticut.
STRUXURE PERGOLA X PIVOT
Introduced in 2011, the original Pergola X brand has now been upgraded and enhanced. Despite the position of the sun, the newest innovative design of the Pergola X provides effective cooling with its new full 170° range of motion, as a result of the fact that it has been integrated with new StruXure iLouver technology. This advanced technology improves outdoor living styles by increasing the capability of controlling weather elements.
Engineering
Manufactured right here in the U.S.A., the new and improved StruXure Pergola X is produced with recycled aluminum and stainless-steel components that extend the lifespan of the product and offer incredibly low maintenance. Engineered and designed to be able to withstand high winds and heavy snow accumulation, the StruXure Pergola X is an ideal option for Bethel homes and businesses.
The highly innovative pivoting system of the Pergola X satisfies all types of outdoor living spaces in the Bethel area including, but not limited to, patios, decks, lanais, verandas, entryways, courtyards, outdoor kitchens, swimming pools, and spas. It is also available in a variety of colors, materials, and finishes and can easily complement architectural designs of all types. The system can be either attached to an existing structure or can be free-standing.
The StruXure Pergola X louvered roof with its new design includes:
COMPLETELY EXTRUDED ALUMINUM SYSTEM
HIGH-QUALITY BUILDING MATERIALS
VARIETY OF COLORS AND FINISHES
INTEGRATED GUTTER SYSTEM
RANGE OF MOTION
ADVANCED TECHNOLOGY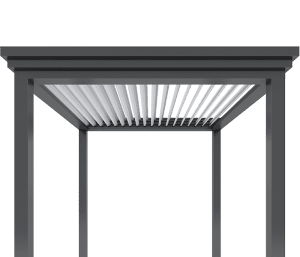 Gutter System
To add not only functionality but a truly aesthetic appeal to any home or business, our state-of-the-art gutter system is both effective and stylish. When the louvers are in a closed position, rain channels are created which, with a slight pitch, allows for the rainwater to easily flow into the gutter system. Because of our patented gutter corner pieces, the installation is quick and easy.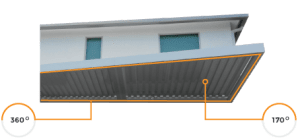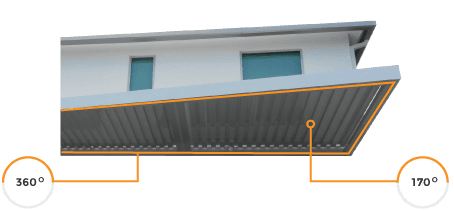 Design
The team of professionals here at Durkin's, Inc., strives to improve our every product through both innovative designs and advanced technology. Our louvered roof system can be customized to meet your individual needs and every personalized system is a true work of art. Our StruXure Pergola X fully extruded aluminum louvered roofing system is the only one of its kind on the market today and is readily available to consumers in New York and Connecticut including the Bethel area.
The innovative StruXure Pergola X system features include:
BEAMS
GUTTERS
LOUVERS
LOUVER PINS
CAP & TRACK SYSTEM
Every one of our louvered roofs is sure to last because of the durable and versatile extruded aluminum system design we use. These systems are surely an ideal option for many of our Bethel home and business clients.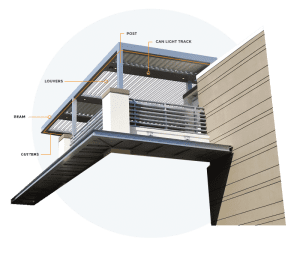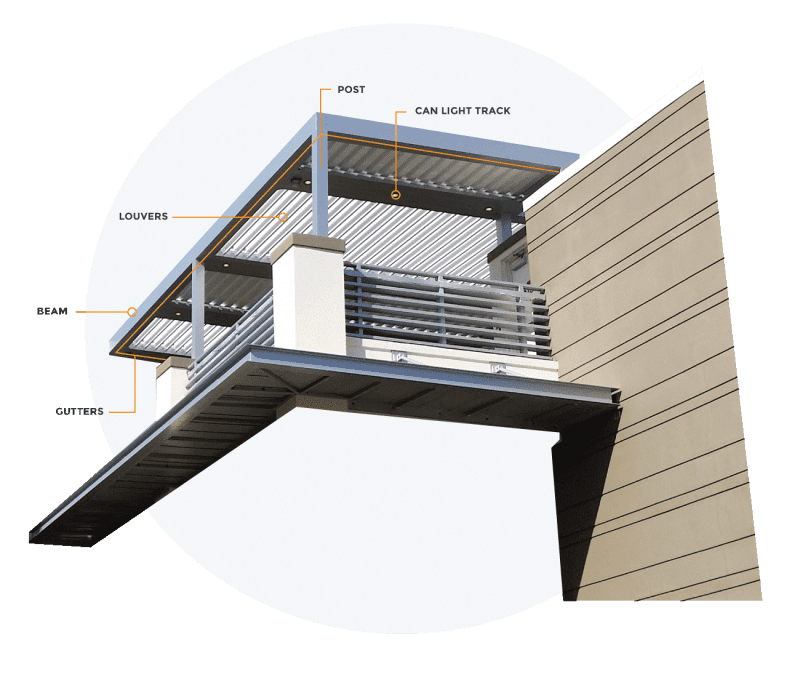 Range Of Motion
The StruXure Pergola A system boasts a one-of-a-kind range of motion from zero to 170º, and provides all the environment and weather control you need. It is designed with an industry-leading linear drive system that provides all the weather control you need. This enhanced range of motion contributes to the overall high-quality and full functionality of the product.
Why Choose Durkin's For Your Louvered Roof?
Here at Durkin's, Inc., we are proud of our four generations of experience, commitment and knowledge which have contributed to our highly reputable presence in the industry. We offer the best all around louvered roofing systems and installation services to our many clients in Bethel and are just as proud of our fourth-generation family as we are of the first. To learn more about our enhanced StruXure Pergola A System, or to request a free estimate, contact one of our team today.
Get a Free Estimate!
Louvered Roofs In Bethel