Cheshire, CT Awnings
AWNINGS, CANOPIES, PERGOLAS & LOUVERED ROOFS
Here at Durkin's, Inc. our professional team has been serving the Cheshire area for over a hundred years.  We offer both residential and commercial awning installations and repairs and are committed to meeting the special needs of all our valued clients in the Cheshire and the surrounding towns.  At Durkin's we are proud of our long-standing presence in the industry as a result of our superior customer service and products that not only offer protection but help to enhance the overall appearance of residential and commercial structures.      
At Durkin's we offer:
Get a Free Estimate!
Cheshire Awning Installation and Repair
AWNING INSTALLATION
Your installation begins with an initial consultation where we collect pertinent information regarding your specific requirements and needs.  The next step is performing a simple inspection of your property to ensure that the installation of one of our awnings is suited to your needs. We then provide you with a written estimate of all costs and scheduling timelines. Once the quote is approved, we can schedule your install and help you in choosing the ideal awnings for your home or business.   
Here at Durkin's we are also equipped to handle any uninstalls or reinstallation's of seasonal awnings for your home or business.     
AWNING REPAIR & SERVICE
Our Cheshire residential and commercial clients also rely upon us for performing efficient repairs to damaged awnings on their homes or businesses. Our repair services restore your awning to its pre-damaged state and are every bit affordable as they are effective.
Here at Durkin's we also offer a variety of other services, including winter cleaning.
Commercial & Residential Awnings
Are you looking to add to the style and appeal of your residential or commercial property in Cheshire?  Well, here at Durkin's, we are just the team for you. Our superior products add both style and appeal while rendering top of the line protection to your home or business.  The team here at Durkin's is equipped to handle all new installations as well as all types of awning repairs.
Further, if you are an avid gardener and want to protect your garden, patio, or even  your deck, then we have the ideal solution for you in our durable awnings and canopies.     
Awning Types in Cheshire
STATIONARY AWNINGS
We also offer state of the art stationary awnings that provide permanent shading to your structure. They can be customized and designed to fit any deck, patio and even your freestanding poolside cabana. These stationary awnings are durable enough to withstand most any seasonal weather conditions. They provide added protection to your furniture or structure and are a welcomed addition to any home or business.
The systems are custom-built and designed by our experts and can include additional side curtains and screens for even more protection to your Cheshire home or business.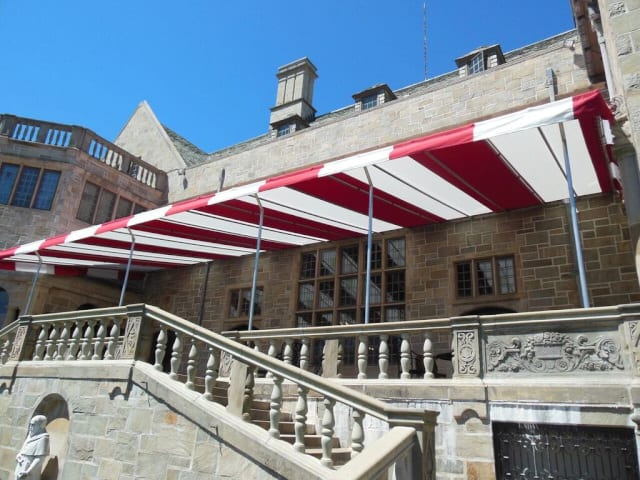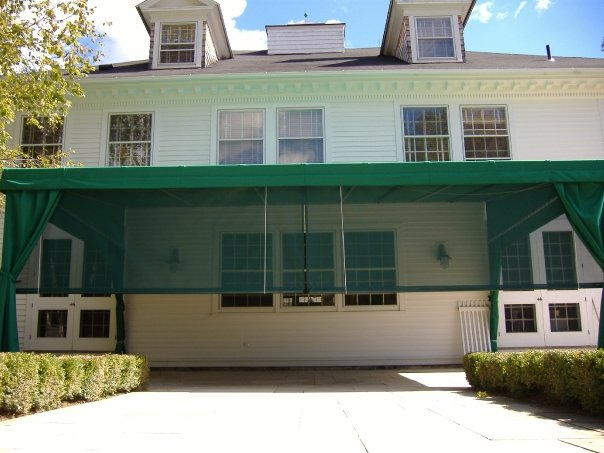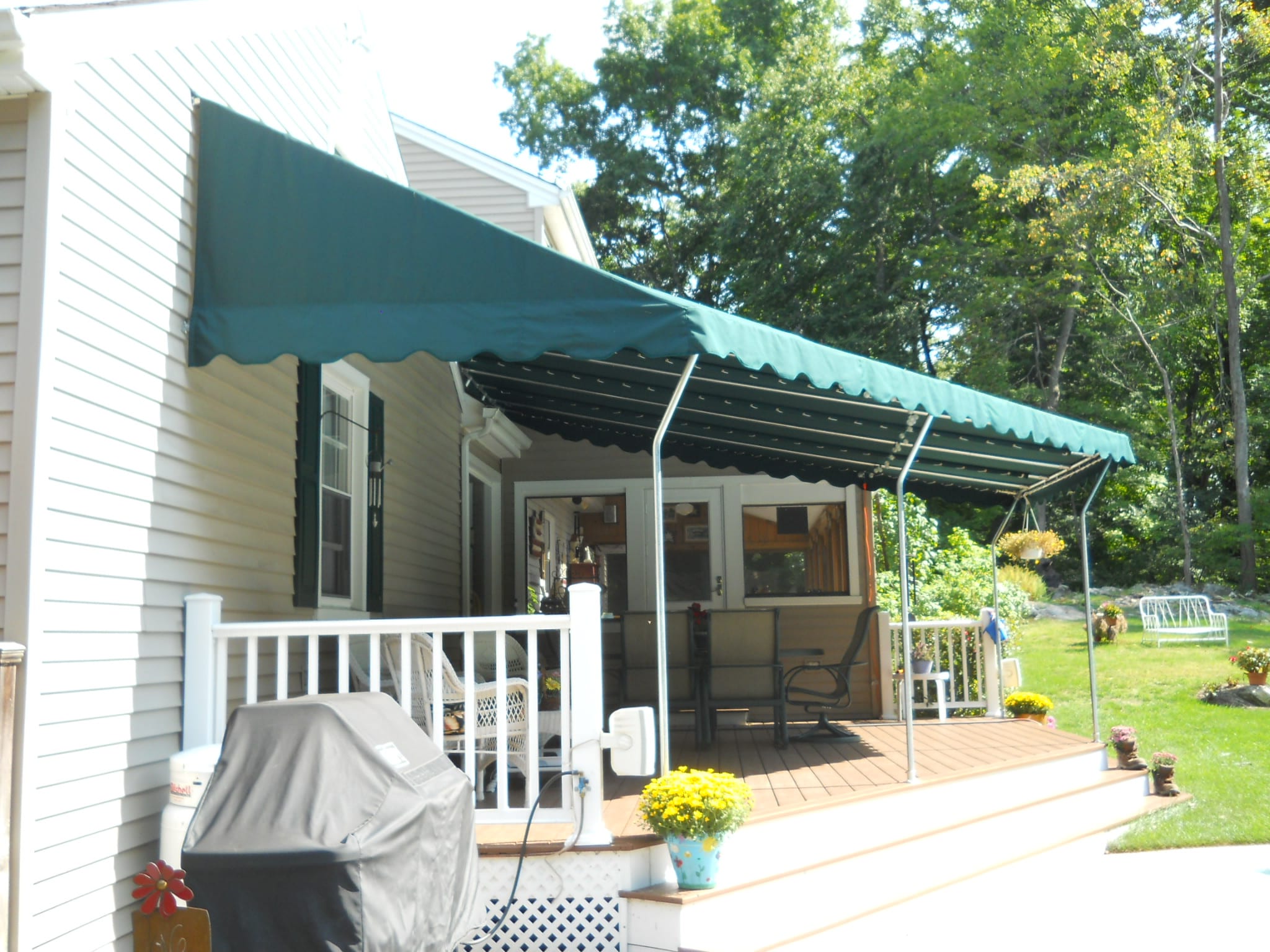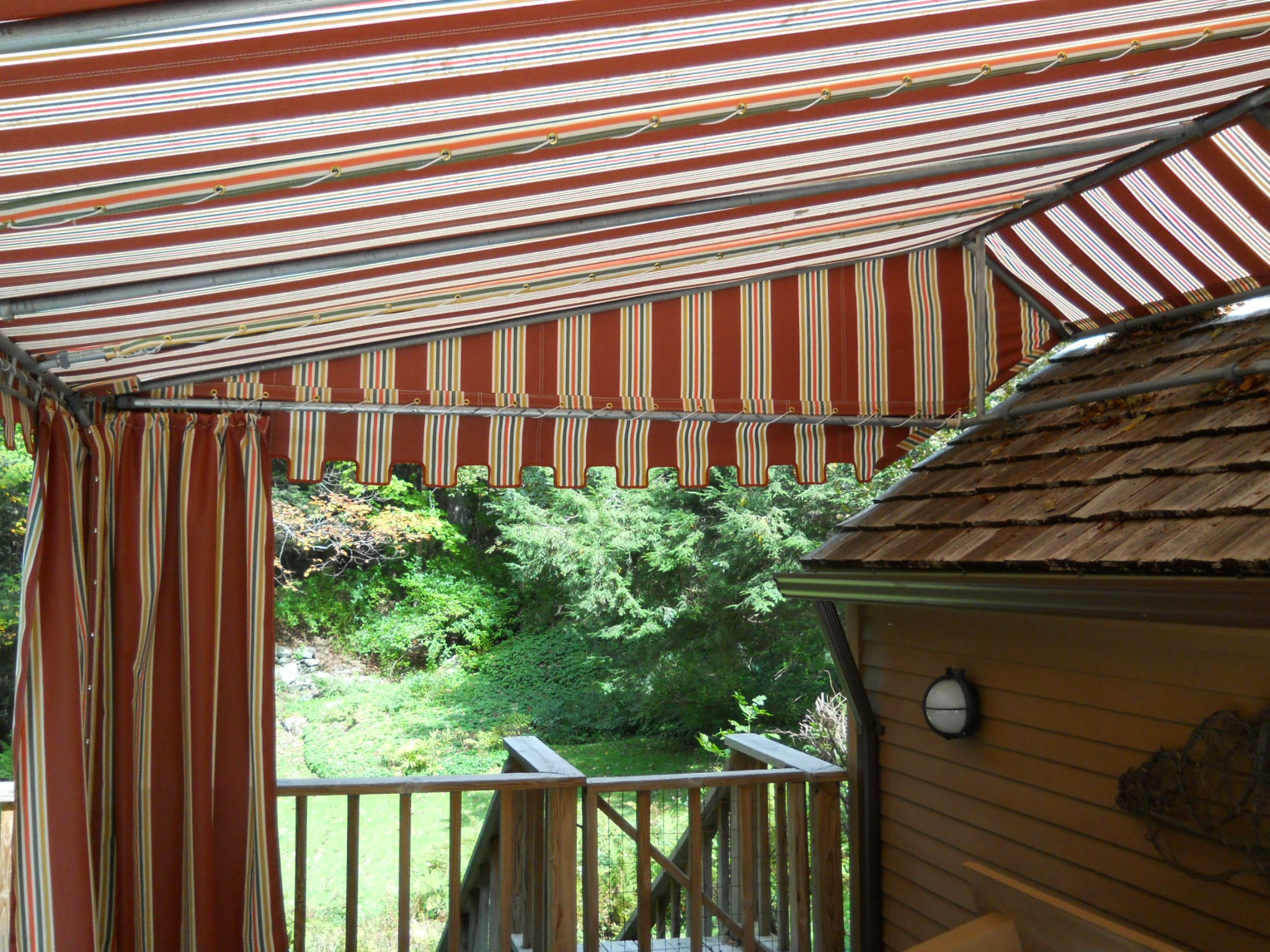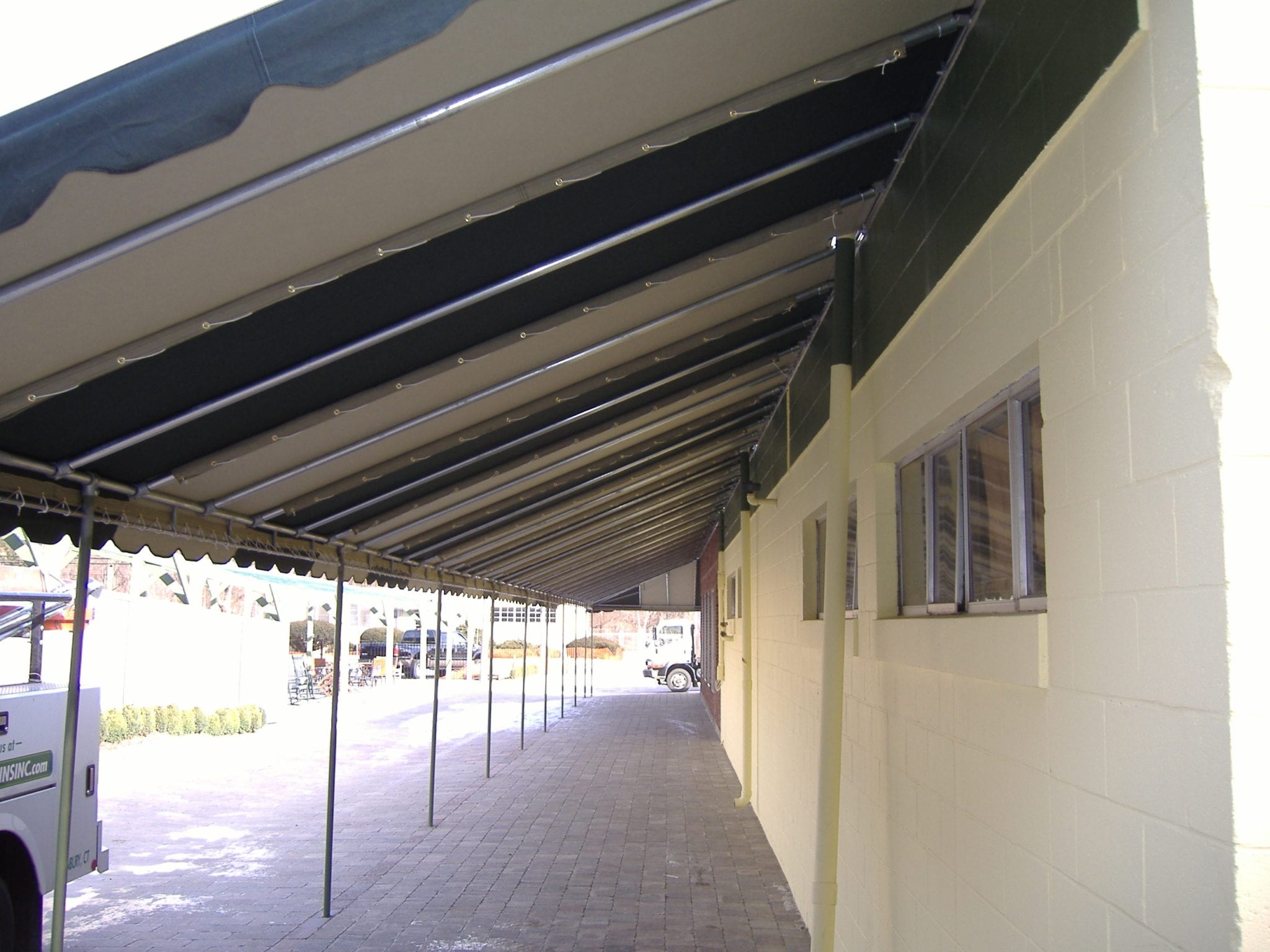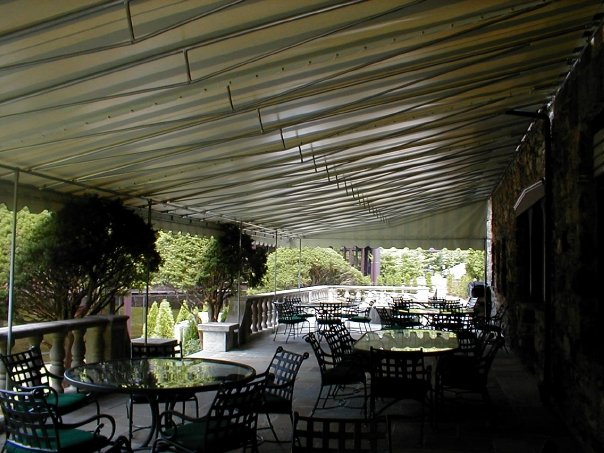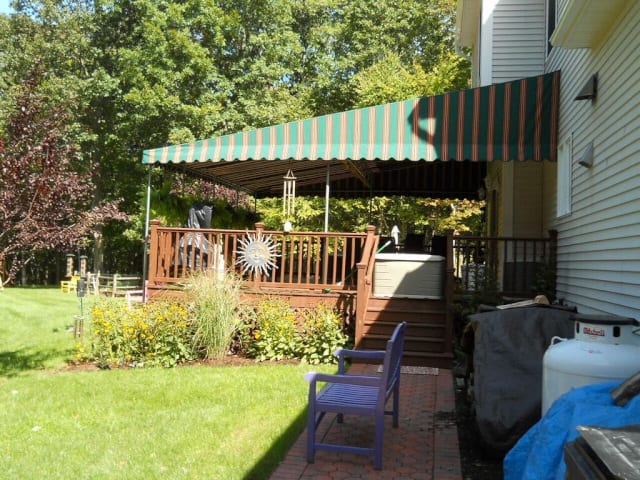 Shade Structures
Our popular, innovative line of Eclipse Sunroof Plus awnings is a surefire way of protecting your home or business from outdoor elements while adding that perfect touch of class.    
Eclipse Sunroof Plus
The innovative Eclipse line is not only a retractable motorized shading system, but it has a unique longer projection design that provides 3-season protection from outdoor elements.  The Eclipse is durable enough to withstand windy conditions up to 23 mph, a rating equivalent of a 5 on the Beaufort scale.
The Eclipse Sunroof Plus is available in two styles:
Patio Style: Attaches directly to your home or building.
Pergola Style: Designed to be mounted on your Cheshire residential or commercial structure.
An affordable, reliable system, the Eclipse shading system is operated with a wireless wall switch or can be operated with a handheld transmitter and when not in use, the Eclipse can be safely retracted.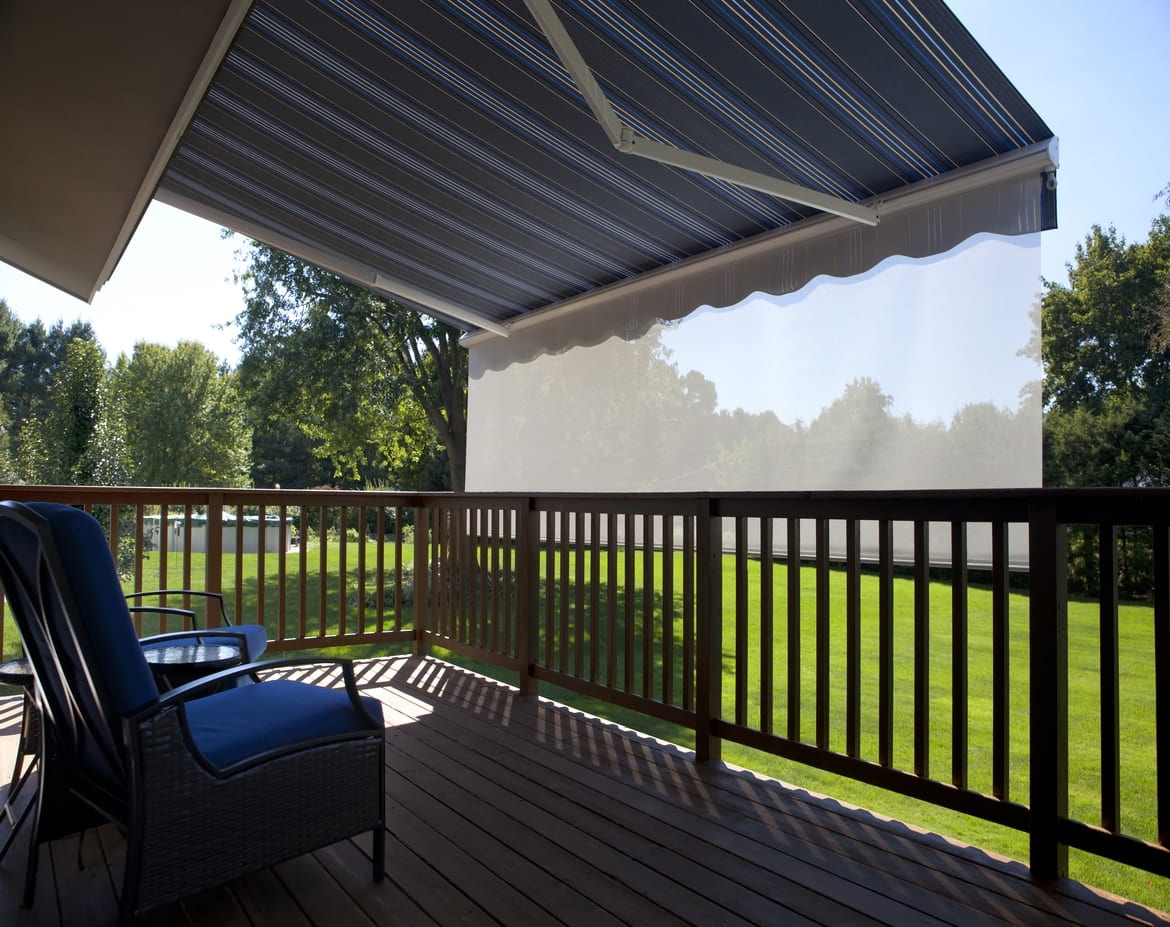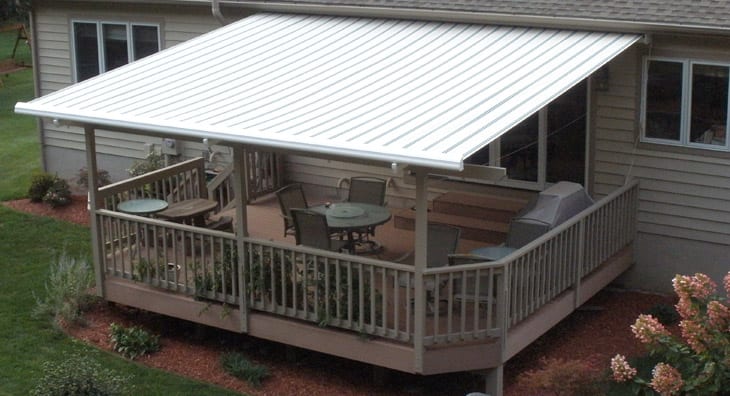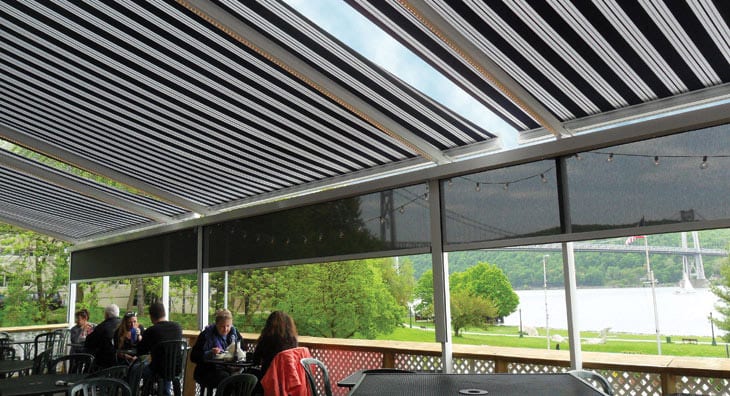 Retractable Deck and Patio Awnings
Retractable awnings are fast becoming the most popular awning choice for many of our Cheshire customers.  They provide a higher level of convenience because of their ease of use and operation. In fact, more than 95% of our sales are motorized awnings.
Retractable awnings are far more popular than manual systems for a variety of reasons including their aesthetic appeal.    
Retractable awnings are:
Convenient

Easy to use

Versatile

Provide great protection and shade
Get a Free Estimate!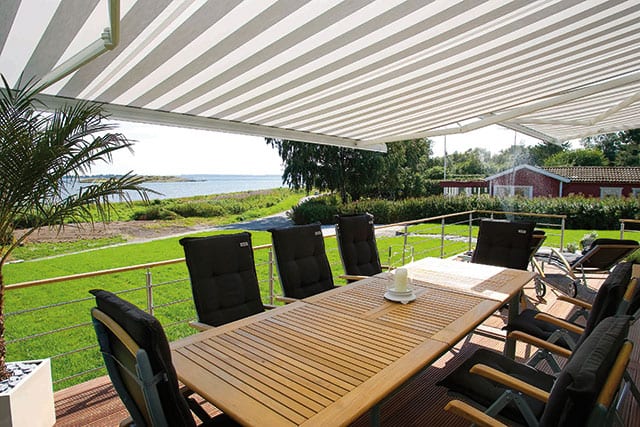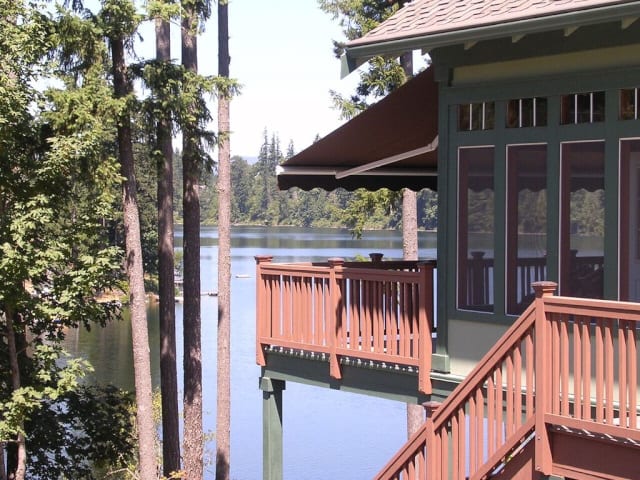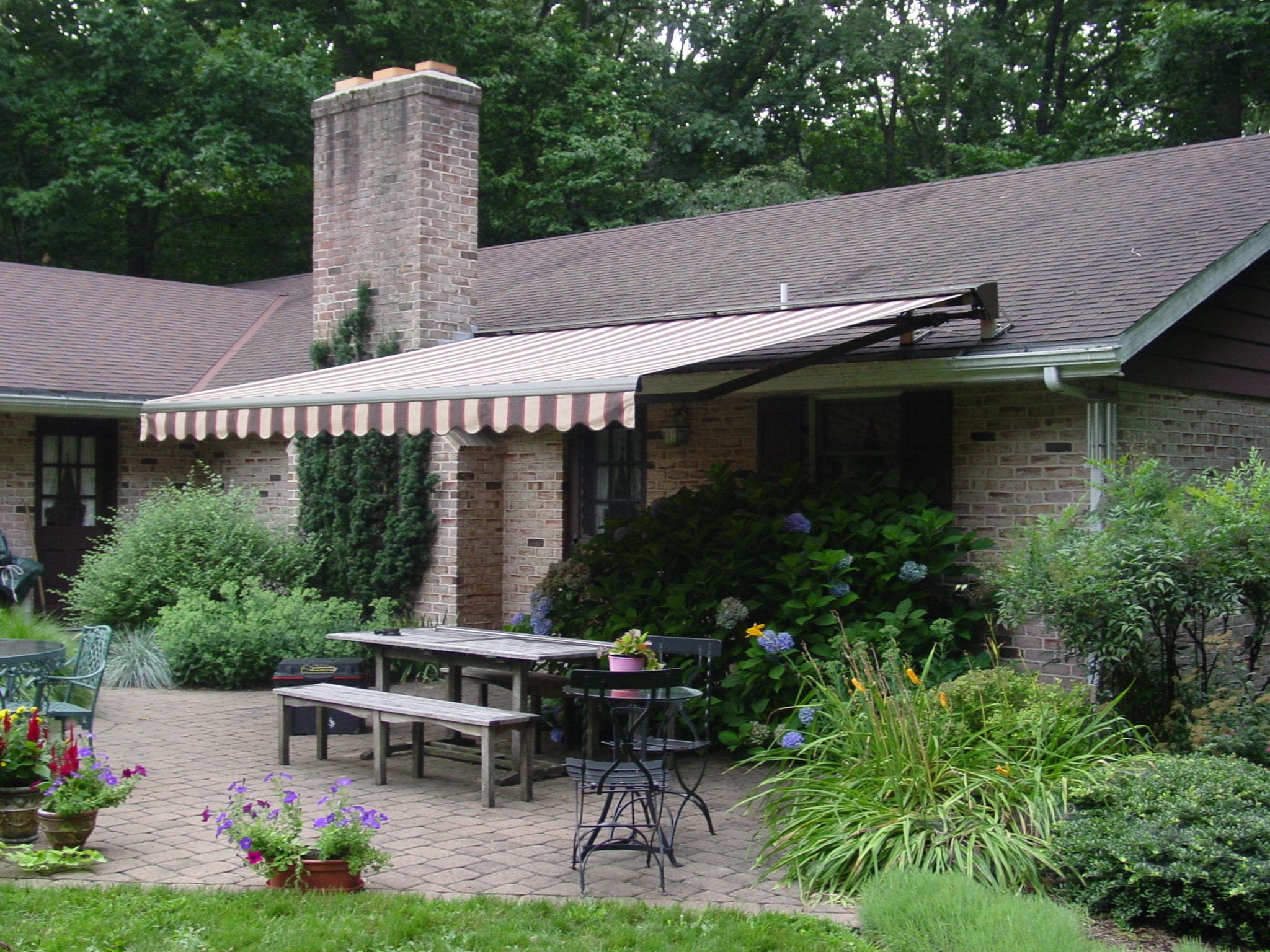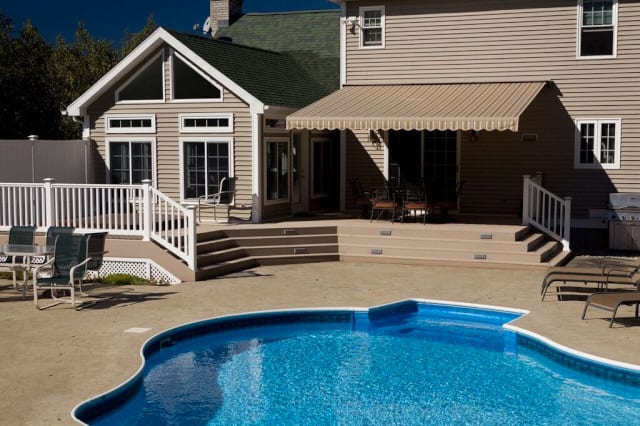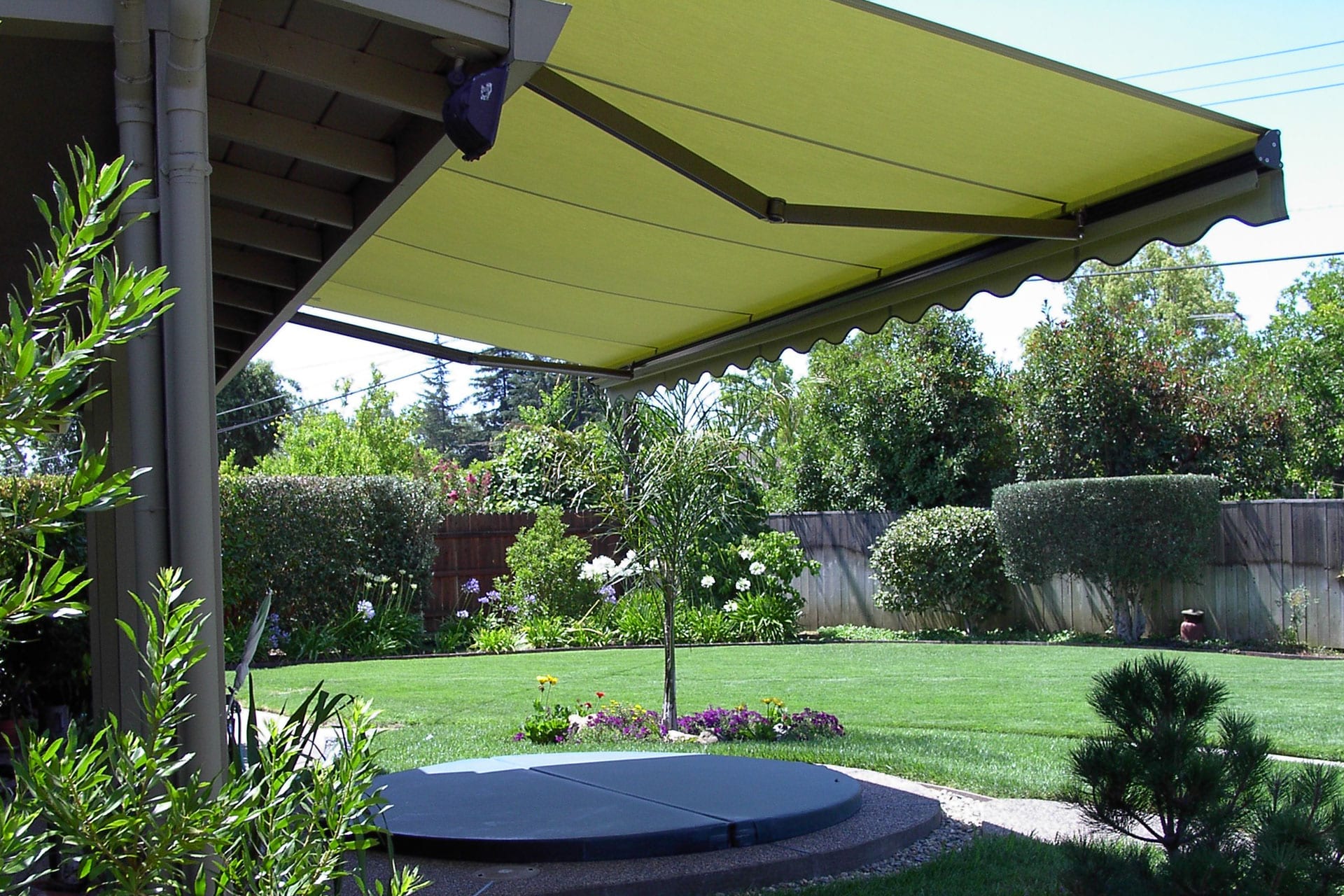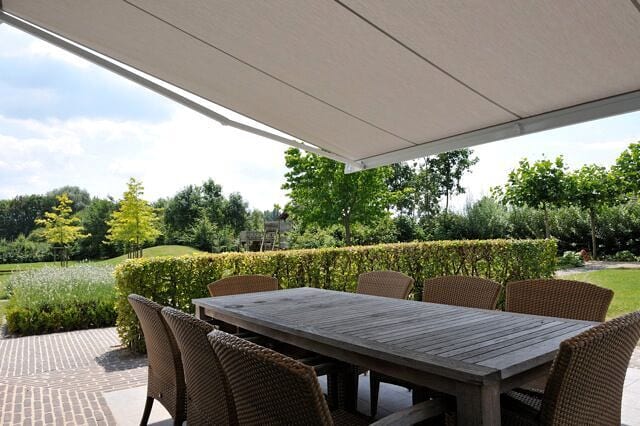 Canopy Installation and Repair in Cheshire, CT
If you are a homeowner or business owner in the Cheshire area and are looking for an ideal way to enhance the look and value of your home, then look no further than the team here at Durkin's. Our top of the line, highly innovated, year-round canopies are a perfect solution for you. They add the perfect touch of class to any structure and all the protection you will need for your Cheshire property.  Here are some of our most popular styles.
PERGOLAS
Our stylish pergolas offer all the comfort and protection you need from the hot summer heat.  Customized to satisfy your individual requirements, we here at Durkin's are on hand to meet your every need.
SHADE CANOPIES
If outdoor protection from the sun is what you are looking for, then look no further than our stylish shade canopies. They are available in a variety of colors, designs and sizes, and are sure to provide all the comfort and protection you need.
GARDEN CANOPIES
For the gardener in your family, our Durkin's garden canopies are an ideal solution for you. They are durable, attractive and affordable, and sure to protect your garden goods from the UV rays of the sun and all those annoying pests.  
Get a Free Estimate!
Louvered Roofs in Cheshire, CT
Here at Durkin's we are also equipped to handle the installation or repair of louvered roofs for all our Cheshire clients and those in the adjacent towns. Whether residential or commercial, we have got you covered.
Because of the unique design of louvered roofs, they function at peak levels here in New England and add both style and appeal to your structure as well.   
TYPES OF LOUVERED ROOFS
We provide a variety of louvered roofs, and can customize each to satisfy your individual needs. We can even design them with a variety of different add-ons to customize them even further. Here's what we can install with your Louvered roof!
Ceiling Fans

Accent Lights

Custom Colors

Wood Wraps

Solar Shades

Pergola End Cuts
Constructed entirely of aluminum, our louvered roofs are durable, strong and cost -effective. They can also be designed to be either freestanding or as an addition to an already existing structure.
They are aesthetically attractive and can certainly add to your curb appeal. Our Cheshire clients have come to enjoy the functionality and overall appeal of our state of the art louvered roofs.    
Get a Free Estimate!
Why Durkin for your Cheshire, CT Awning?
Having served our customers for nearly a hundred years, the team here at Durkin's, Inc. is proud of our high marketplace visibility. Our fourth-generation family, as was the case with our first generation, is committed and dedicated to our superior line of products, as well as our top-rated services and team.      
With more than 4000 systems in service sold by the professionals here at Durkin's, Inc., less than .0065%, present with any type of issues annually. Take time out now to contact our team and schedule your consultation. Our customized shading systems meet with all the needs and expectations of all our valued clients and continue to afford homes and businesses throughout Cheshire with the look, feel and protection they need.  Don't delay. Contact our team today!
Get a Free Estimate!
Cheshire Awnings