Connecticut Awnings
Awnings, Canopies, Pergolas & Louvered Roofs
Durkin's has served the Connecticut area for over a hundred years installing and repairing commercial and residential awnings. Awnings do more than you may think. Our custom awnings enhance the appearance of your building and also provide protection from UV rays and the elements. We are your expert in Connecticut.
The Connecticut area has benefitted from Danbury, CT's Durkin's awning installation and repair services for over one hundred years. For Connecticut's commercial and residential buildings, there are several types of awnings that can be tailored to how your building is constructed.
At Durkin's we offer:
Get a Free Estimate!
Connecticut Awning Installation and Repair
Awning Installation
We can look over your property and set up a price range and date of installation for your awning. Every project starts with estimates and consultations so you can talk to us about your specific needs. Choosing the type of awning that works best for you is a collaborative process, and we will work for you to figure out which awning is best for your Connecticut property. Repair costs for any damage an improperly installed awning can be expensive, and that's why the inspections are important. We want your awning to last the test of time, and we can uninstall and reinstall awnings seasonally if that is necessary.
Awning Repair & Service
Your Connecticut awning may be damaged due to bad weather or general wear and tear, but there is no need to panic. For both commercial and residential awnings, we offer top-class repair services for our clients. We provide you with an estimate to figure out what damages occurred and the repair services needed. We will work to get this done with your approval as fast as possible so you can have a pristine awning on your property once again.
Commercial & Residential Awnings
Commercial buildings and residential buildings can both benefit from an awning or canopy. We have provided installation and repair services to the Connecticut area for multiple generations, helping local businesses look more attractive and protecting a home's deck. No matter why you need your awning, we won't hesitate to give one to you.
Awning Types in Connecticut
Stationary Awnings
Stationary awnings can provide your commercial or residential property a permanent shade system for its outdoor areas. Decks, patios and freestanding poolside cabanas will be able to hold up in any seasonal weather condition. Your furniture or business will find protection from the weather with our awnings. You can also add optional side curtains and screens so you can protect the area further. The awnings we provide can help make your outdoor area an extension of your indoor living space.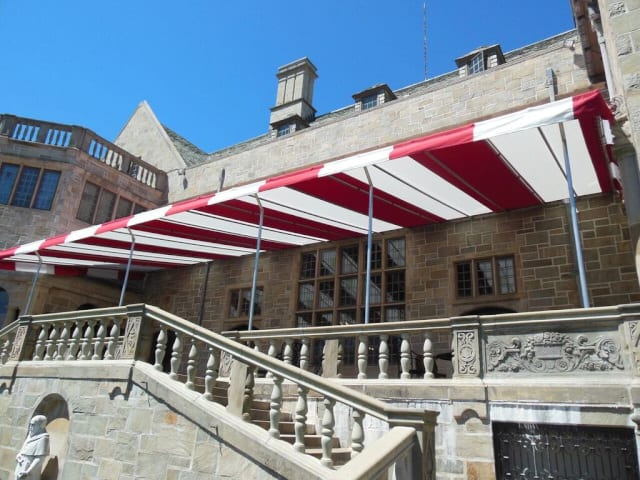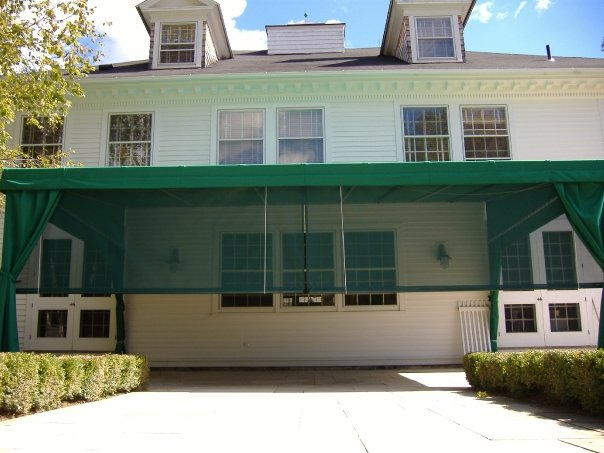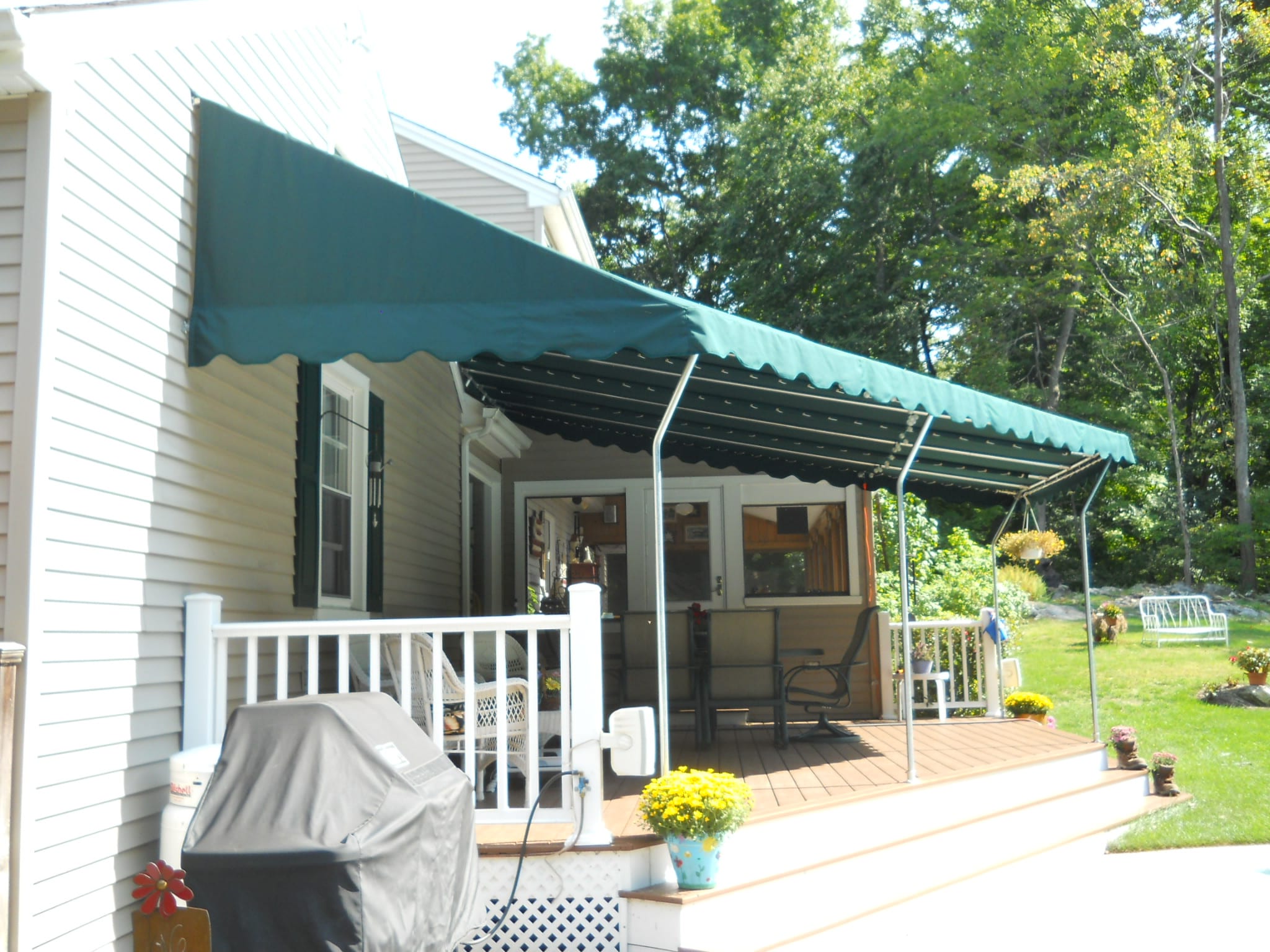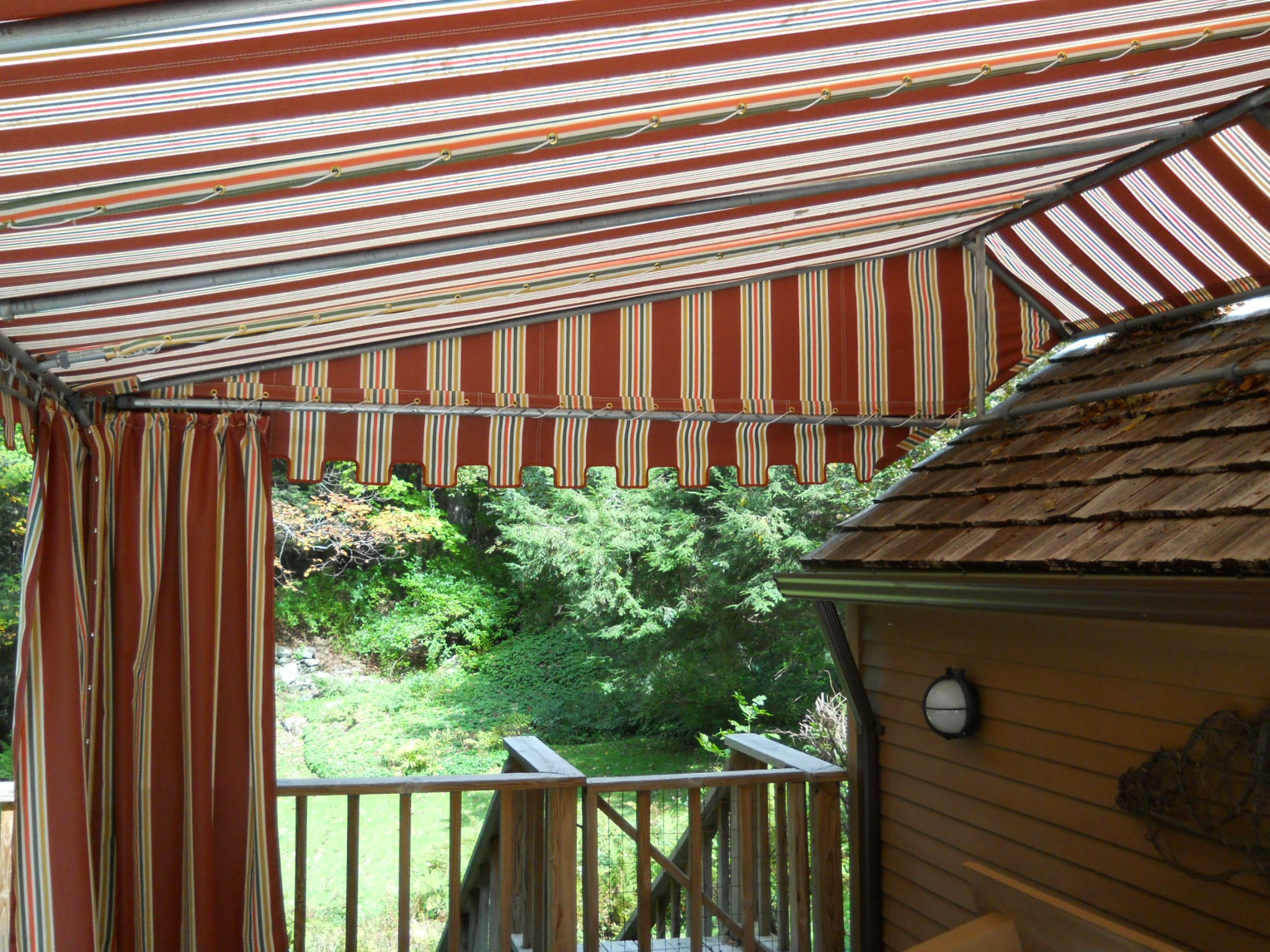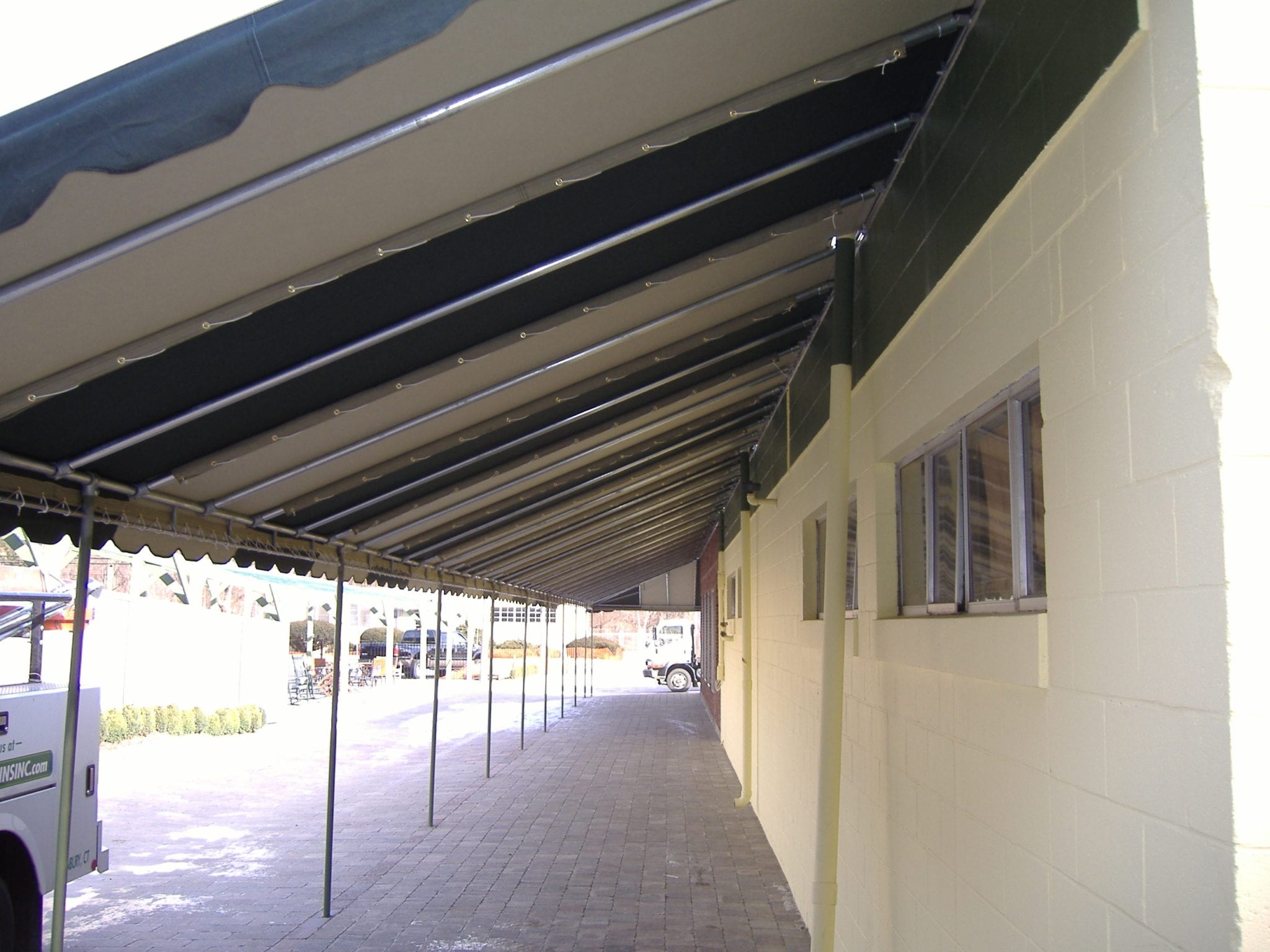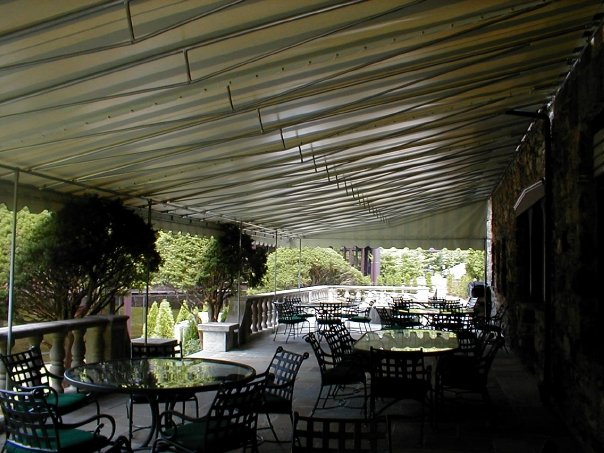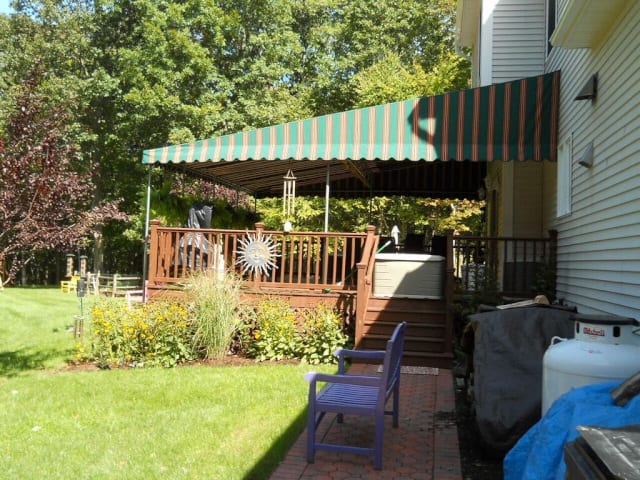 Shade Structures
Check out the Eclipse Sunroof Plus if you need protection at your residential or commercial property in all weather conditions, including the wind.
Eclipse Sunroof Plus
The Eclipse Sunroof Plus is meant to be used for windy conditions up to 23 mph or up to a rating on the Beaufort scale. You use the retractable motorized shading system to get longer projection and protect your outdoor area from the elements.
The Eclipse Sunroof Plus is available in two varieties:
Patio Style: Designed to attach to an existing structure.
Pergola Style: Engineered to be mounted on an existing structure.
You can use a handheld transmitter or a wireless wall switch for both versions of this shading system, and you can safely retract them when you aren't using it.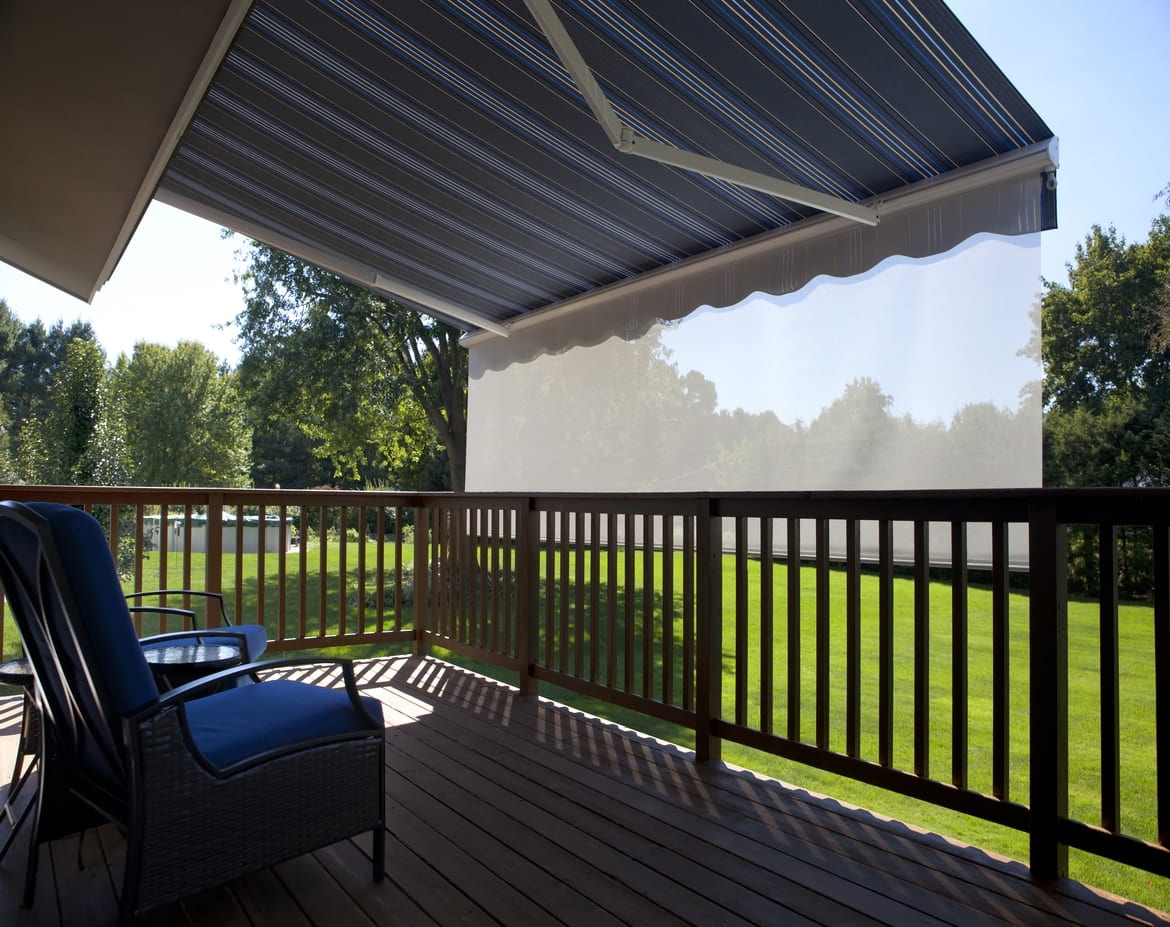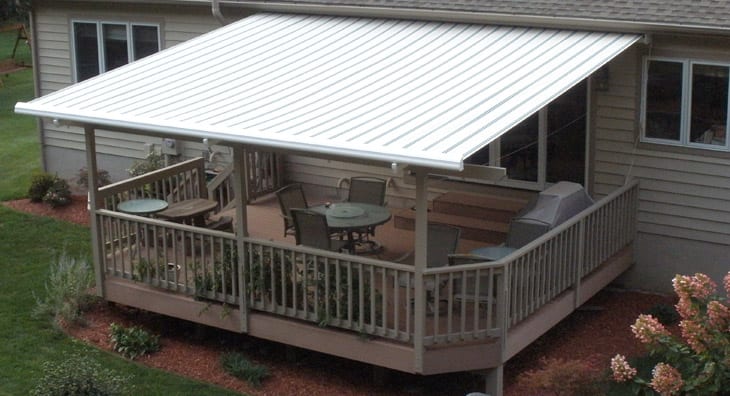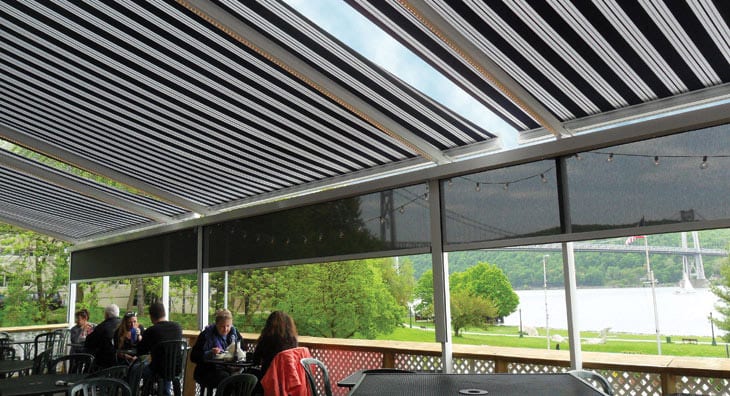 Retractable Deck and Patio Awnings
We have found that they are used much more than manual systems and they are much easier to maintain thanks to their ease of use. We can install retractable awnings in on your Connecticut home or business. Retractable awnings can be installed on your Connecticut home or business whenever you need it. They can be much easier to maintain than manual systems, and have found our clients use them more. Retractable awnings are: Retractable awnings are great for:
        

Protecting your property and creating shade  
Get a Free Estimate!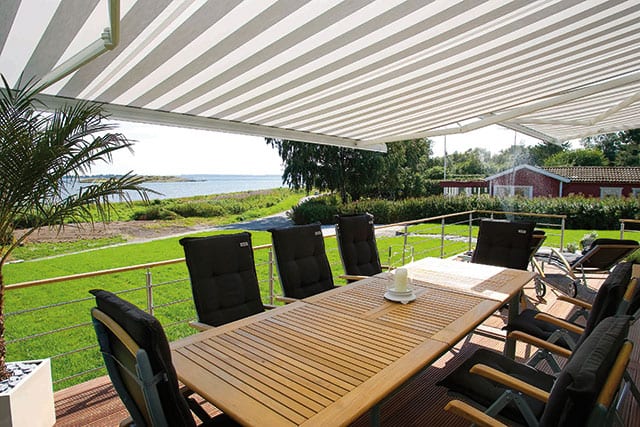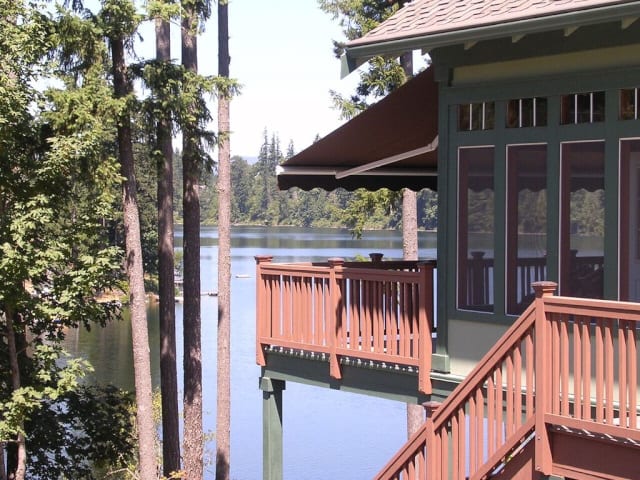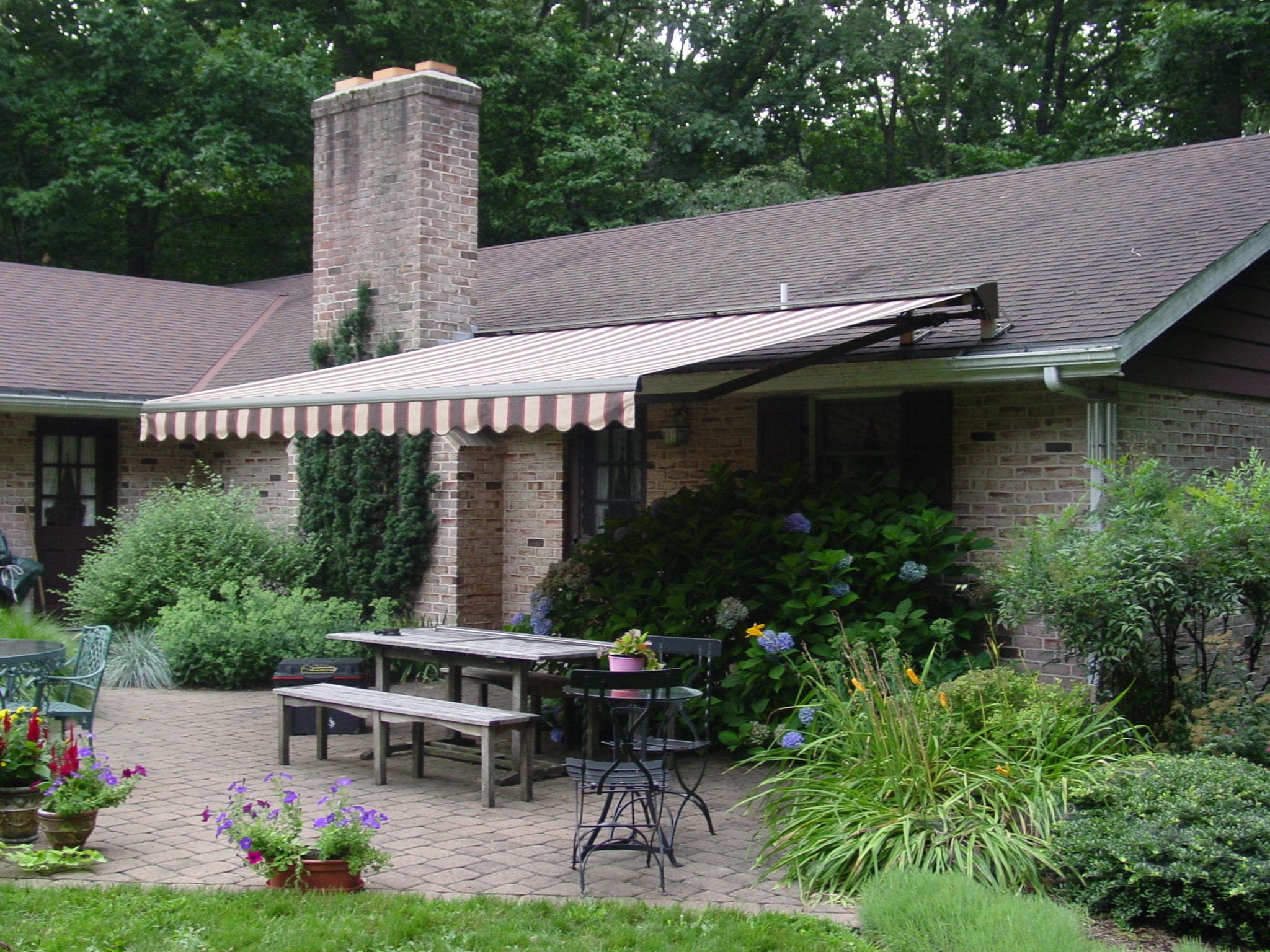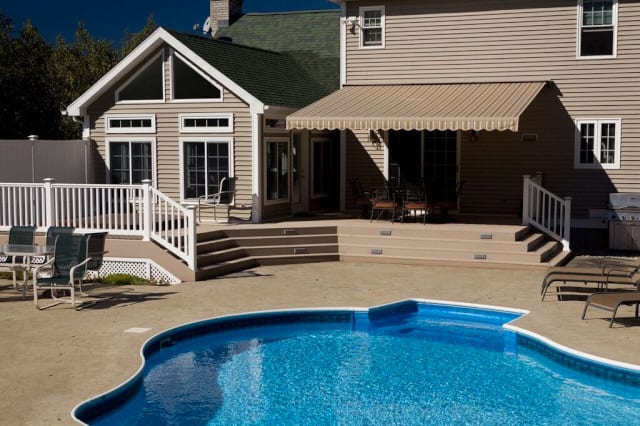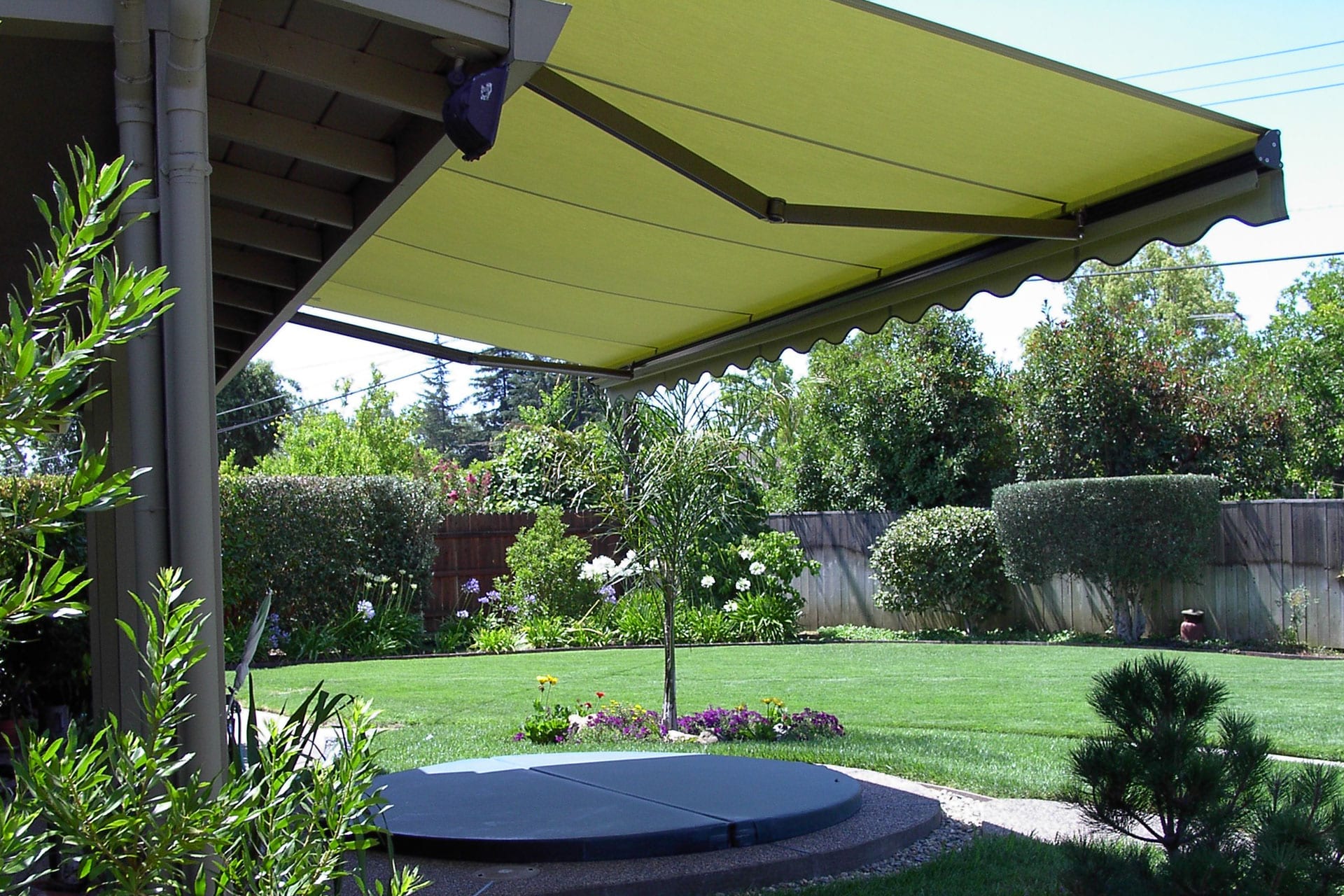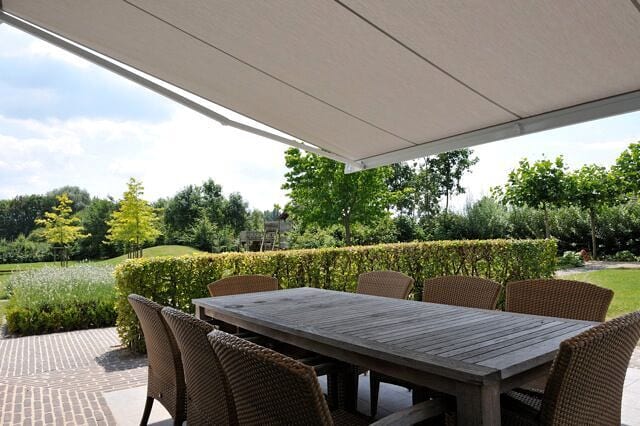 Canopy Installation and Repair in Connecticut
Canopies are popular in Connecticut and its surrounding areas in New York. They provide many unique benefits, from decorating the backyard to help protect people from the sun's intense rays. We have a few popular varieties to choose from:
Pergolas
Pergolas can add another level of design to your house that also keeps you cool outdoors! It can get custom construction from Durkin's and provide you with much-needed shade during the summer.
Shade Canopies
BBQs, relaxing under the sun, the reason doesn't matter! You can use a shade canopy that can fit your needs from Durkin's. You can comfortably enjoy the outdoors in the shade, adding a design of varying size to your backyard.
Garden Canopies
Garden canopies can protect your crops and plants from insects, while also protecting you from the harsh rays of the sun when spending a long period of time gardening during the warm summer months.
Get a Free Estimate!
Louvered Roofs in Connecticut
Louvered roofs are designed for New England weather, as they're meant to last in every season. Precipitation goes away during the fall and winter while the roof is angled to let in air and light during the spring and summer. We have been a go-to company for louvered roof projects at many Connecticut residential and commercial properties. We have so much experience dealing with them that we can answer any question about louvered roofs you may have.
Types of Louvered Roofs
There are many types of louvered roofs you can install for your Connecticut property, and they are highly customizable. Check out what we can add-on to your louvered roof below:
Connecticut properties can be benefit from our cost-effective aluminum louvered roofs, which help keep the roof durable as an add-on to an existing structure or as its own freestanding structure. They are versatile, durable and functional for any outdoor occasion, so don't hesitate to get one for your backyard.
Get a Free Estimate!
Why Durkin for your Connecticut Awning?
For your Connecticut commercial or residential awnings, there is nobody else to trust but Durkin's. We have served the state for over a hundred years, with our team just as dedicated to its craft as the original team was. We make sure our products are reliable and our customer service impeccable. With more than 4000 systems in service sold by Durkin, less than .0065%, have an issue annually. This makes us more reliable than most appliances and automobiles. Reach out to us for a quote today.
Get a Free Estimate!
Connecticut (State) Awnings