Lake Carmel, NY Awnings
Awnings, Canopies, Pergolas & Louvered Roofs
Durkin's of Danbury, CT has serviced the Lake Carmel, NY area for over 100 years. We are in the business of repairing and installing awnings for residential and commercial buildings. They are able to help you enhance the look of your building as well as protect you from the weather outside. For any awning needs you have, we are a company to go to.
At Durkin's we offer:
Get a Free Estimate!
Lake Carmel Awning Installation and Repair
Awning Installation
We can set up a date and price range for your installation at your initial estimate. We will consult you to figure out what you want for your property, and we want to help your Lake Carmel property stand out. An awning can provide plenty of benefits and we will optimize it to what your property will need. Improper installation can lead to damage, which in turn leads to heavy repair costs. We want to make sure your awning will last for the rest of your life, so we will inspect your property to make sure your installation will be done properly. To keep it in great shape, we can also uninstall and reinstall seasonal awnings.
Awning Repair & Service
Don't worry if your Lake Carmel awning gets damaged, because we are also able to offer repair services for both residential and commercial awnings. We will provide you with an estimate after evaluating the damage and figuring out what you need repaired. Your awning will once again be in tip top shape, and with your approval we will fix up your awning as soon as possible. We also offer winter cleaning, among many other services.
Commercial & Residential Awnings
We have all of your awning needs covered at Durkin's, because we have been in the awning installation and repair business for over 100 years. Whether you need protection from the weather or you are simply making your business location more desirable, we want to make sure you can do that. We can also provide canopies and awnings to residential buildings to enhance their homes, cover their gardens and protect their decks.
Awning Types in Lake Carmel
Stationary Awnings
You can use a stationary awning to create a permanent shade system in your backyard. Decks, patios and freestanding poolside cabanas will be protected with these awnings that hold up in almost any seasonal weather conditions. If you have any outdoor furniture, this will help protect it from the sun and rain. You can treat any outdoor space you have in your back or front yard as an extension of your living space, allowing you to hold many more family get-togethers or allow customers to wait in lines outside of the door. You are also able to add optional side curtains and screens to give greater protection when needed.
Shade Structures
If your Lake Carmel property needs extra protection from the sun and rain, even in windy conditions, you may want to look into getting an Eclipse Sunroof Plus motorized retractable awning.
Eclipse Sunroof Plus
For windy conditions up to 23mph, we can give you an Eclipse Sunroof Plus to provide 3 season protection from the elements. It is a motorized, retractable awning with a long projection to protect your outdoor area as much as possible.
The Eclipse Sunroof Plus is available in two varieties:
Patio Style: Designed to attach to an existing structure.
Pergola Style: Engineered to be mounted on an existing structure.
You can safely retract this when in use, and both versions can be operated with a wireless wall switch or handheld transmitter.
Retractable Deck and Patio Awnings
The majority of our sales are motorized awnings and you can see why when you use one. You can motorize the retractable awnings for a greater convenience that is much easier to maintain than a stationary awning. They have been found to be more popular among our customers and used longer because of the various features they include. We can help your Lake Carmel business stand out with a state-of-the-art awning.
Convenient

Easy to use

Versatile

Provide great protection and shade
Get a Free Estimate!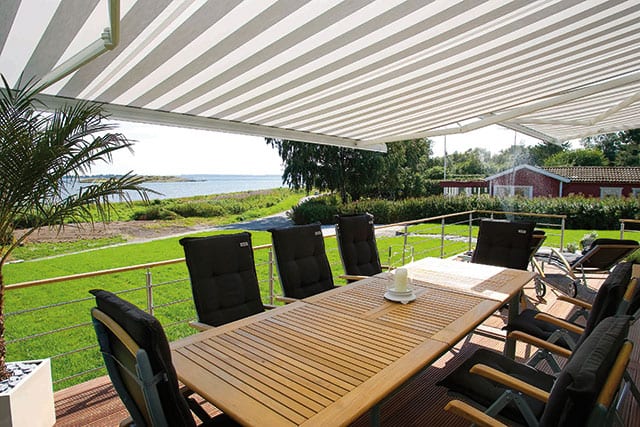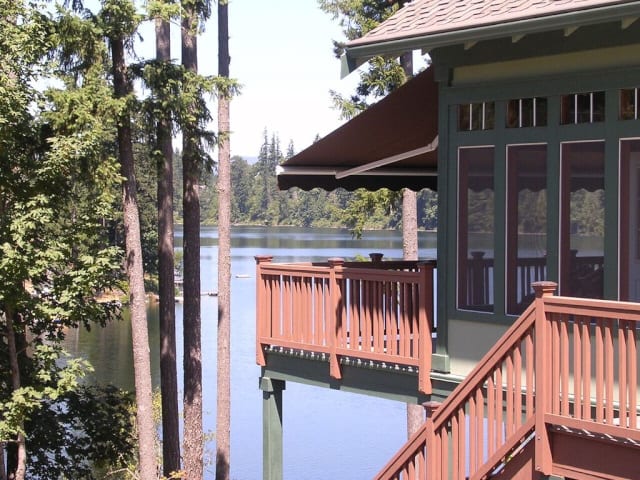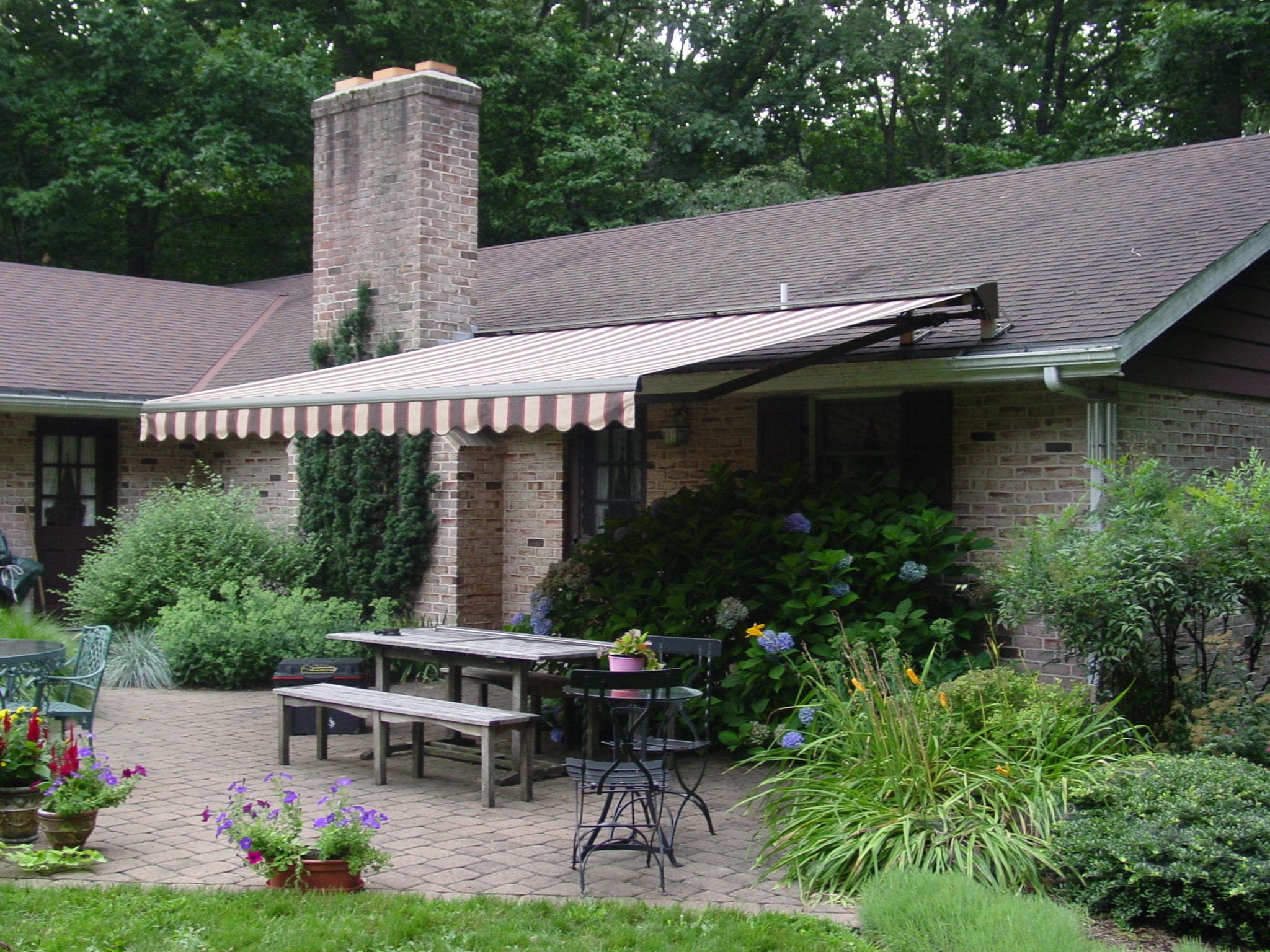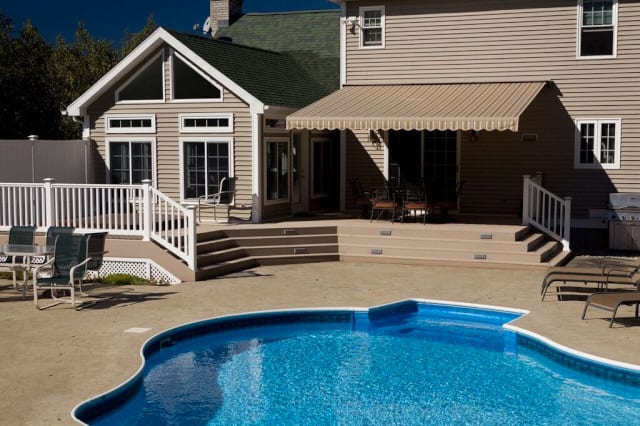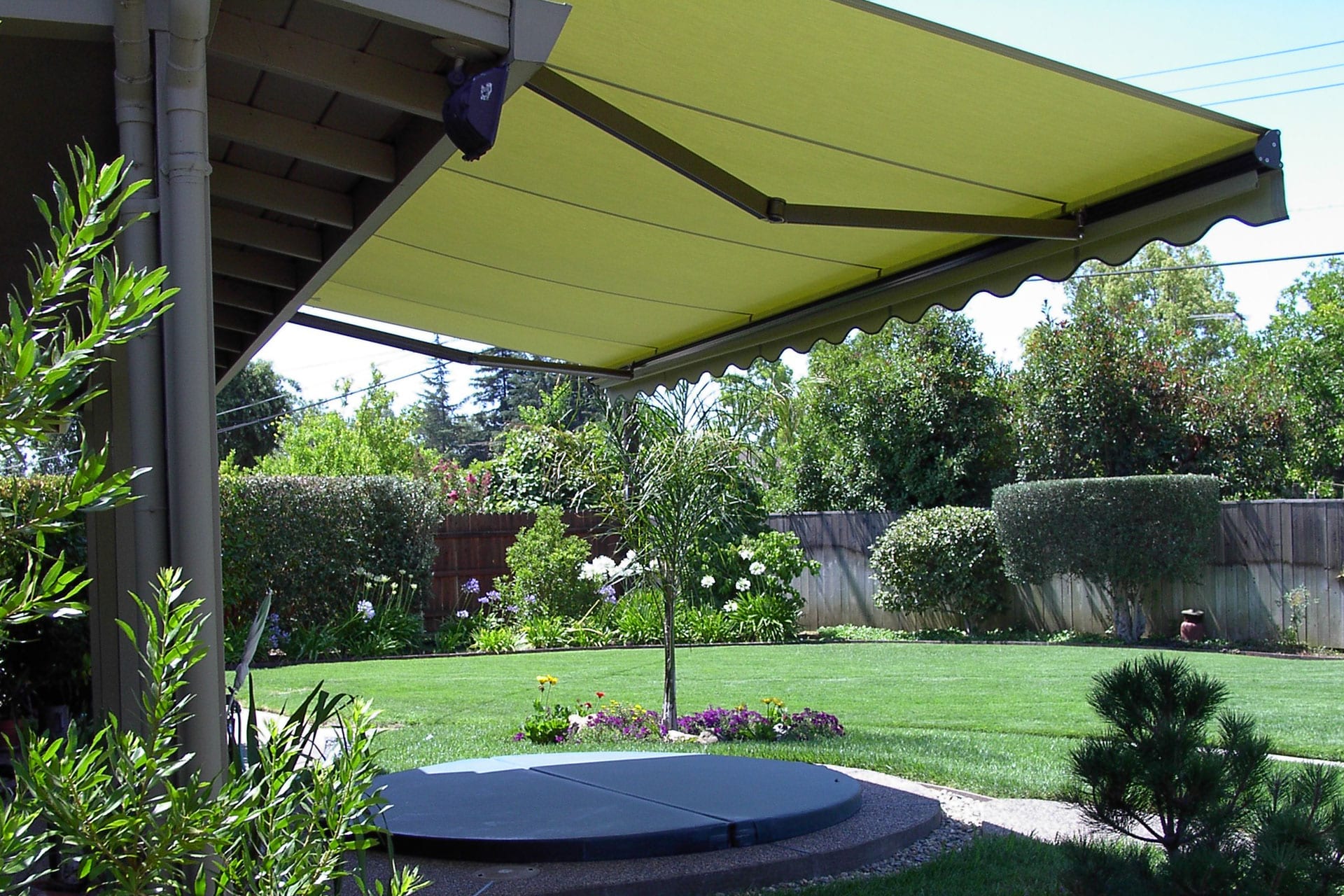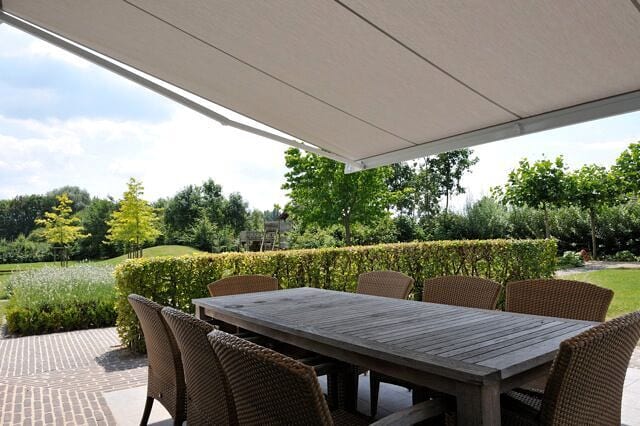 Canopy Installation and Repair in Lake Carmel, NY
A canopy can bring many benefits to your backyard, such as sunlight protection or simply just making the area look a little bit better. Many people in the areas surrounding Lake Carmel use canopies year-round, which is why we stock up on these popular varieties:
PERGOLAS
Durkin's can offer custom-designed pergolas for your house to provide you with shade during the summer while also adding another level of design to your backyard.
SHADE CANOPIES
Durkin's can find the shade canopy that can fill whatever needs you may have to enjoy your day outside, thanks to its varying designs and sizes.
GARDEN CANOPIES
Garden canopies can make your gardens look even more beautiful than they were before while also protecting you and your garden from bugs, animals and harsh sunlight during the summer.
Get a Free Estimate!
Louvered Roofs in Lake Carmel, NY
Lake Carmel residents who want a louvered roof have come to the right place. We help install these structures, freestanding or as an add-on to an existing structure. You can use them to allow light and air during the spring and summer while reflecting precipitation away from the covered area. We have installed these products for generations, and can answer any questions you may have on getting a louvered roof attached to your home or business.
TYPES OF LOUVERED ROOFS
We are able to give you many different types of add-ons for your louvered roofs without breaking a sweat. Here is what your Lake Carmel property can add to its louvered roofs:
Ceiling Fans

Accent Lights

Custom Colors

Wood Wraps

Solar Shades

Pergola End Cuts
Aluminum is a cost effective material that can last a long time. We make our louvered roofs out of aluminum which is cost effective, durable and of high quality to make sure you are getting a top-notch product. If you hang out a lot outdoors, it is versatile and functional enough to become your perfect outdoor roof.
Get a Free Estimate!
Why Durkin for your Lake Carmel, NY Awning?
For our Lake Carmel customers, we can give you any of the awnings and roofing products you may need. Our customers can know they are not only getting a great product, but a fantastic customer service team who will break down the process for you step by step if necessary. With more than 4000 systems in service sold by Durkin, less than .0065%, have an issue annually. As such, we are the roofing experts that your Lake Carmel property will need. Give us a call at our Danbury, CT office today to get started on your awning or roofing project.
Get a Free Estimate!
Lake Carmel, NY Awnings