Milford, CT Awnings
Awnings, Canopies, Pergolas & Louvered Roofs
Durkin's has been serving the Milford area for over a 100 years with installing and repairing commercial and residential awnings. You may think that awnings only have one purpose, but there is so much more to these versatile shades. Our custom awnings will help enhance the overall appearance of your building but also protect you or your customers from UV rays and the elements. Durkin's is your trusted solutions in installation and repairs for awnings in Milford, CT
At Durkin's we offer:
Get a Free Estimate!
Milford Awning Installation And Repair
Awning Installation
When you work with Durkin's, we'll first start off the installation process by providing you with a consultation and providing you with an estimate. This process will help us determine the best plan of action for your specific needs. We'll also be able to give you a date and price range for your installation.
To help you find the best awning for your application, we'll work closely with you to figure out the best design for your Milford property.
If your awning isn't properly installed or becomes damaged, the repair costs can be tough to handle. We're determined to give you the best results for your investment, so we take the time to really inspect your awning after we've installed it. We want to provide you with a strong, durable awning or we can give you a seasonal awning. Seasonal awnings can be uninstalled or re-installed depending on the time period, keeping them in great shape for when you want to use them.
Awning Repair & Service
If the awning on your Milford property suddenly becomes damaged, don't panic! Durkin's can be there as soon as you need us with our top of the line repair services. We can help with both residential and commercial awnings too. We'll first come to your Milford residence, evaluate your damage, decide what needs to be repaired and provide you with an affordable estimate.
Once you've approved our work, we'll get the job done quickly and make sure your awning is working efficiently and is in top shape. We also have a variety of different services including winter cleaning that can be useful during the offseason of your awning.
Commercial & Residential Awnings
We can offer you installation and repairs for commercial and residential awnings for the Milford area. If your business is looking for a new addition for a modern style or a way to protect your customers, we've got you covered.
We'll provide the same exact services for residential owners as well. With our beautiful awnings and canopies, we can protect not only the exterior of your home, patio, garden, deck and a variety of other areas around your home.
Awning Types in Milford
Stationary Awnings
Stationary awnings are a great addition for a permanent shade system. They can be customized to fit any type of configuration such as decks, patios or even freestanding poolside cabanas! Built to withstand the elements, these structures can hold up to most seasonal weather conditions and can help protect businesses and residences from rain or sun.
With a custom-built shade system you can easily transform your deck, patio or poolside area into a completely new atmosphere and experience. You can even create the illusion of an extended piece of your living space, giving more protection from any type of weather that comes through the Milford area. If you need even more protection, we can add side curtains or screens to the design of your awning.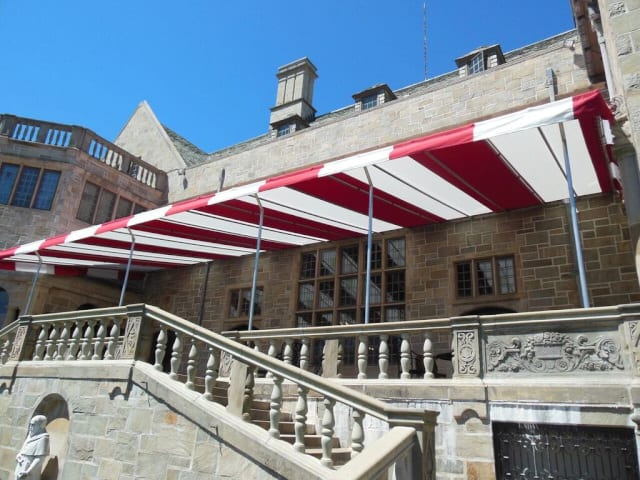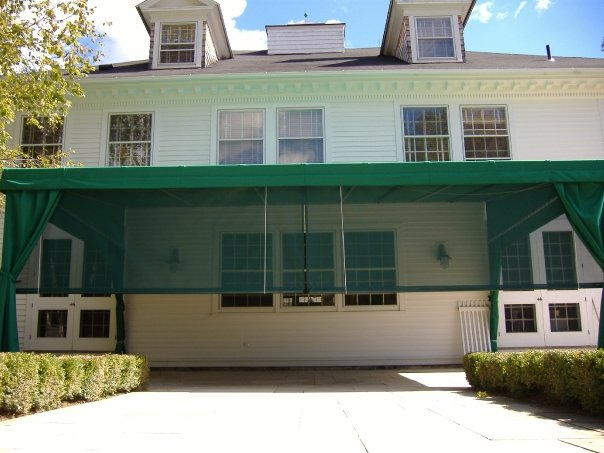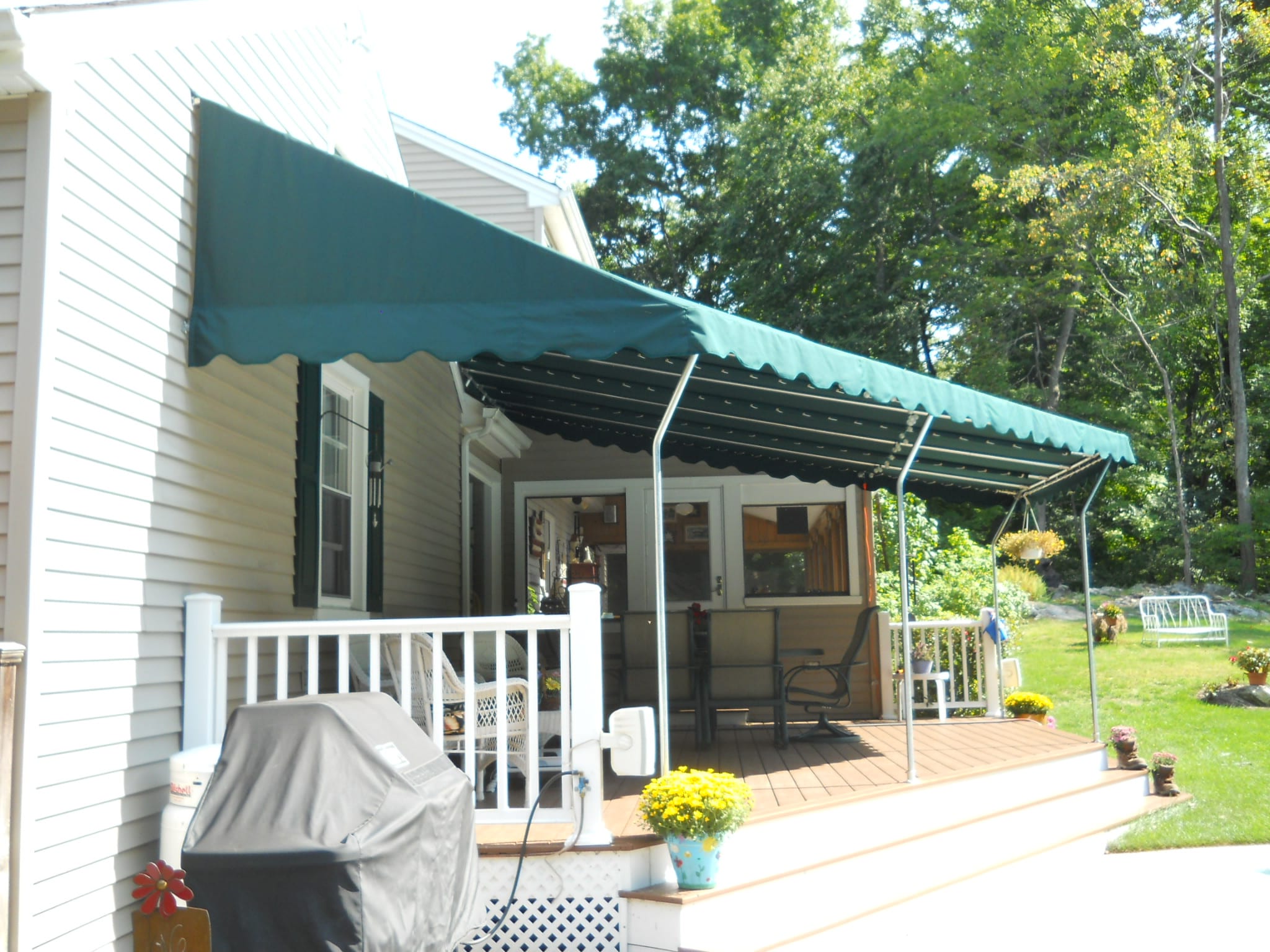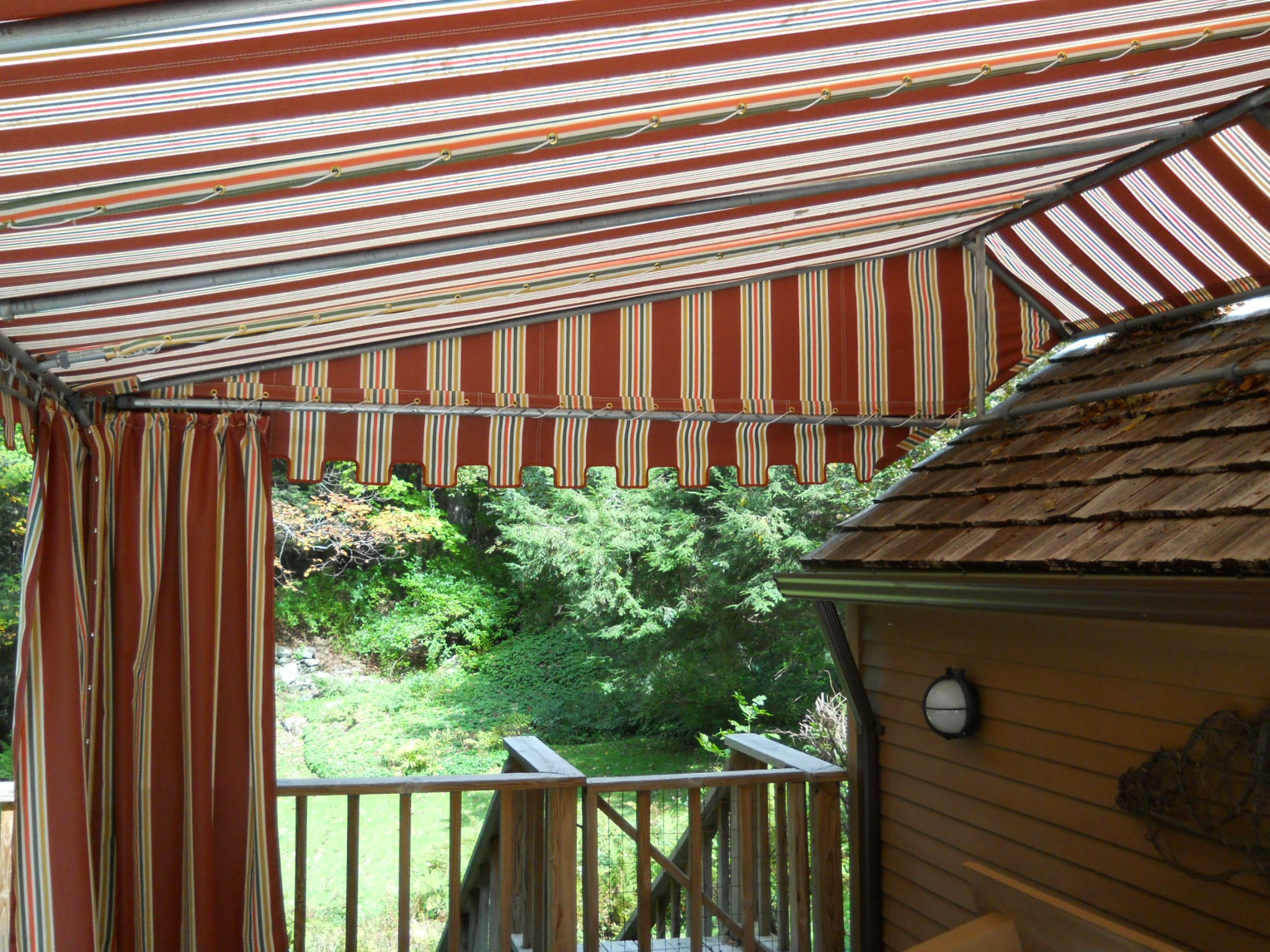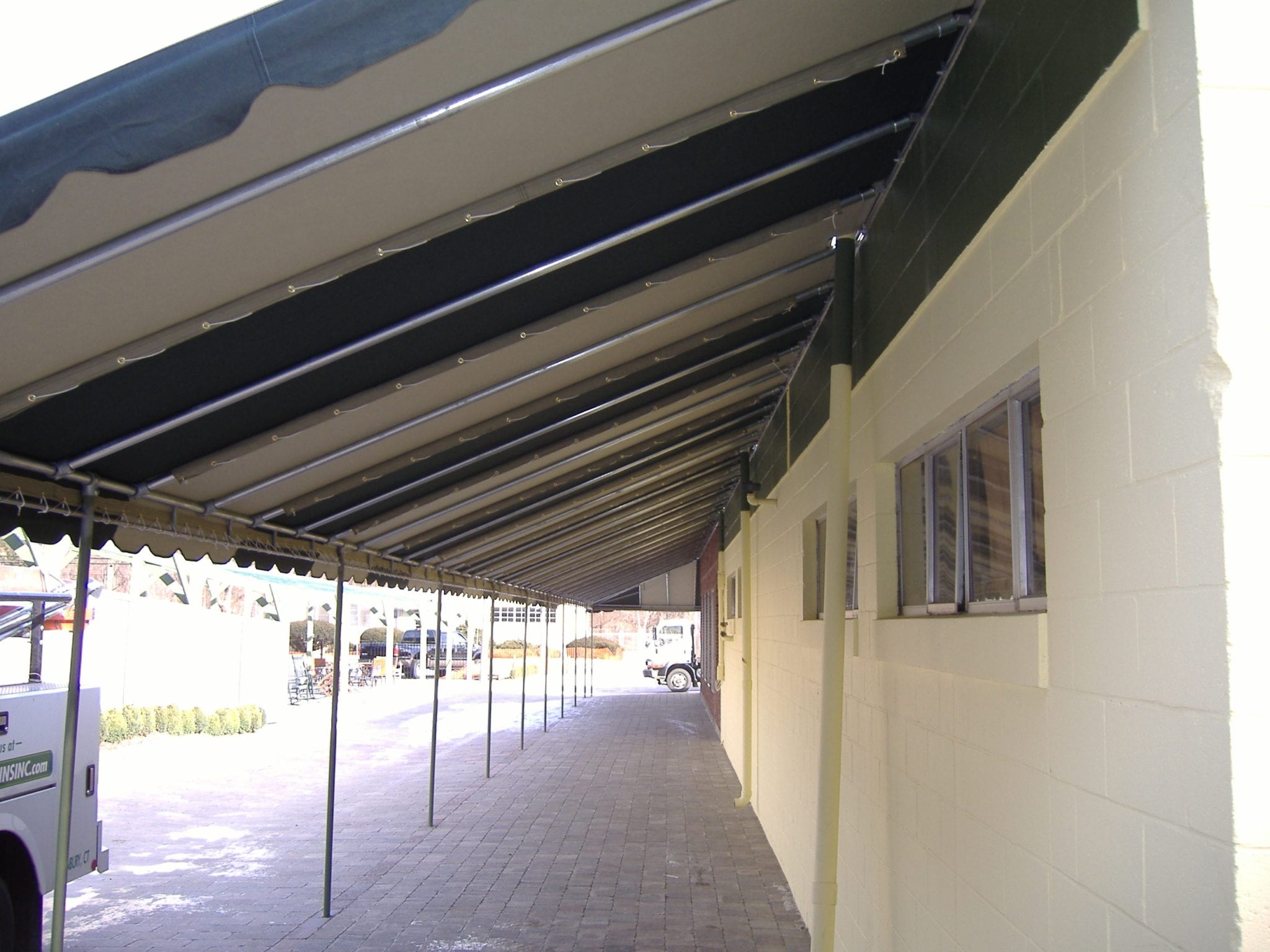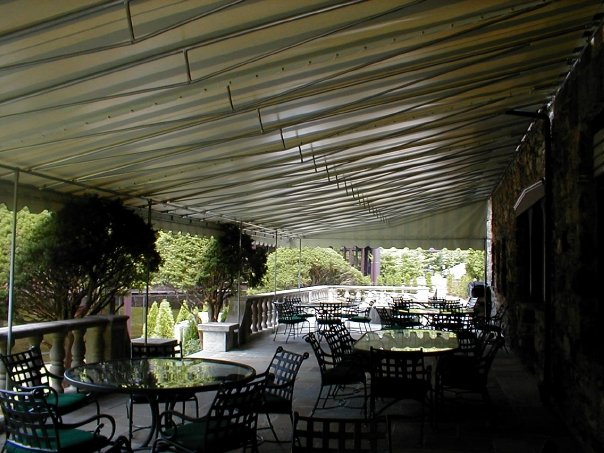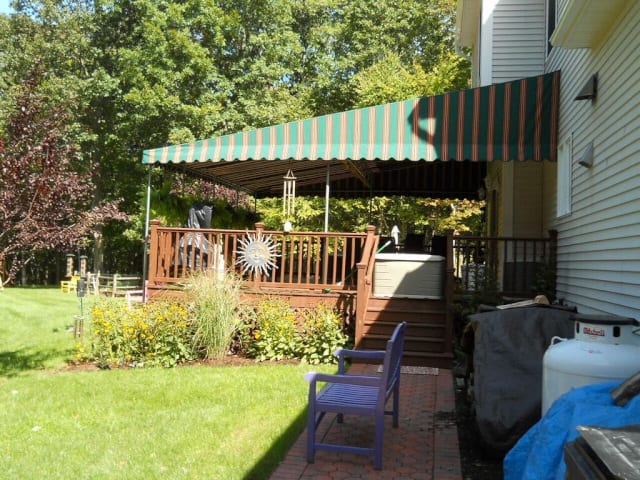 Shade Structures
Are you looking to add a new feature to your residential or commercial property in Milford? Awnings are the perfect accessory when it comes to protection from sun or rain and even windy conditions! We recommend investing in our Eclipse Sunroof Plus, it could be exactly what you're looking for!
Eclipse Sunroof Plus
The Eclipse Sunroof Plus is a retractable motorized shading system that has a longer projection and can provide 3-season protection from the elements. Instead of pulling your awning in every time the wind blows or rain is pouring from the sky, you won't have to. This awning can withstand up to 23 mph winds and has a 5 on the Beaufort rating scale, a great option for the Milford area.
The Eclipse Sunroof Plus also comes in two varieties:
Patio Style: The perfect style that's designed to attach to an existing structure.
Pergola Style: Engineered to be mounted on an existing structure.
Both the patio and pergola style are an innovative shading system that can be controlled with a wireless wall switch or handheld transmitter. When you don't need to use it, you can safely retract it.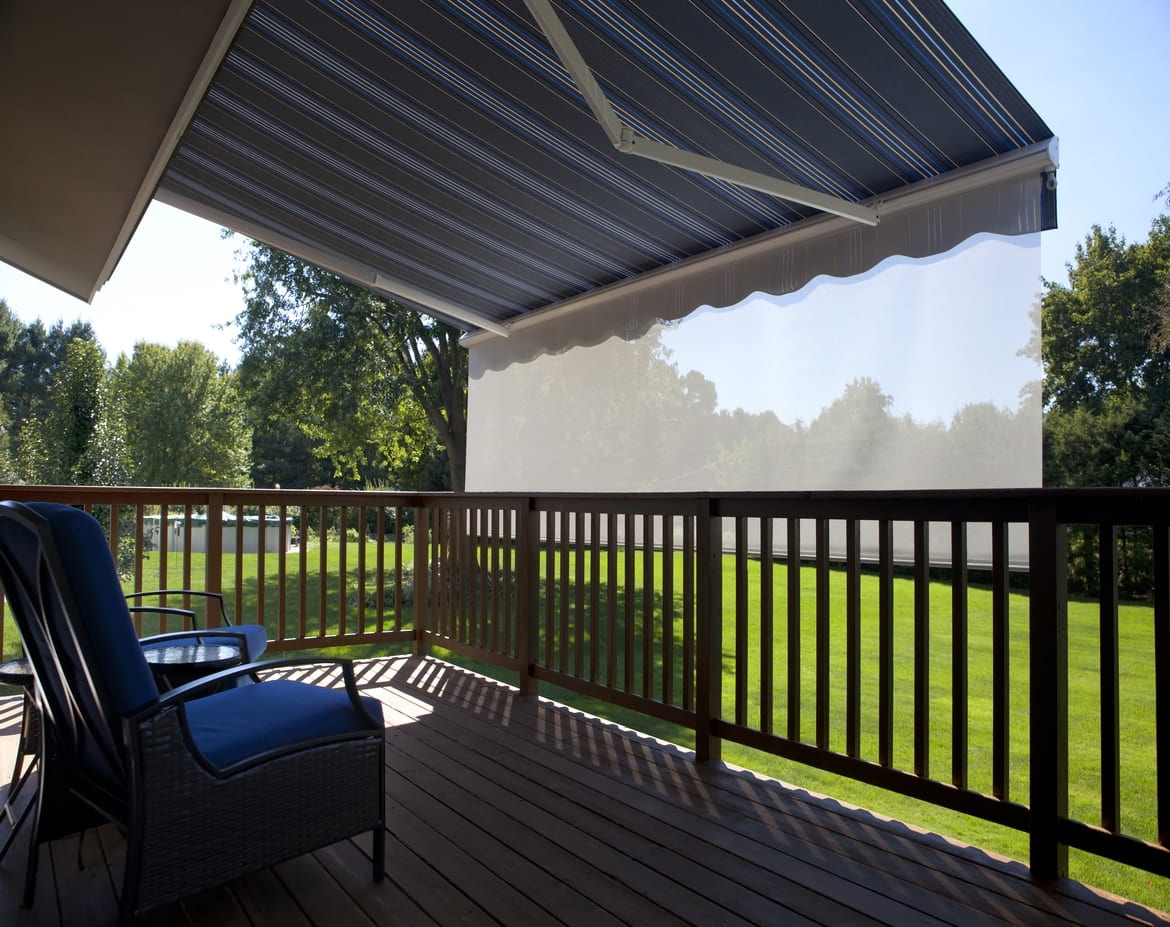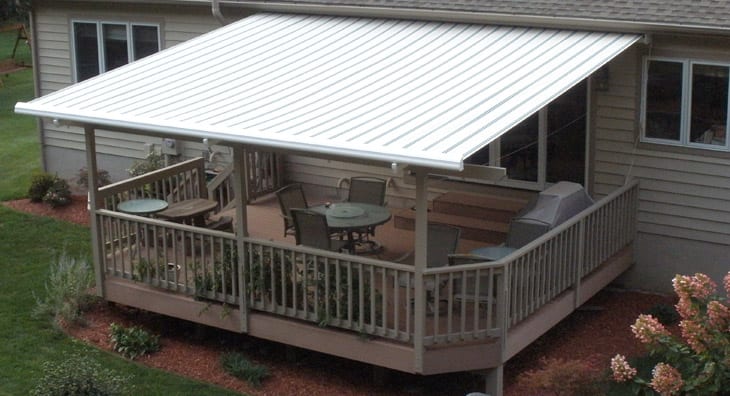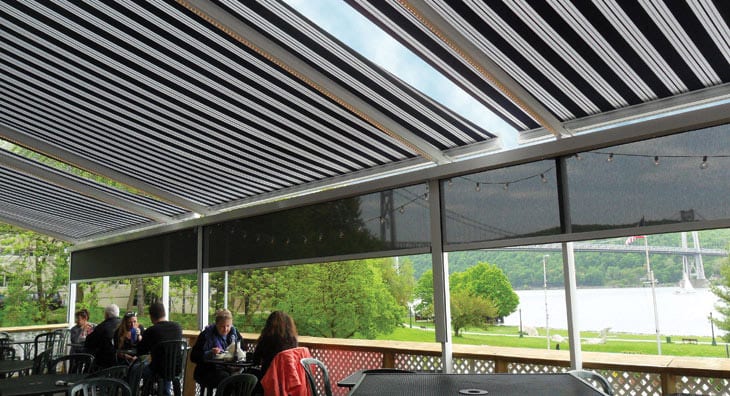 Retractable Deck and Patio Awnings
Retractable awnings are an excellent option that are more convenient than most awning types. They can even be enhanced to be motorized for simplicity and ease. Most of our sales, a record 95% are motorized awnings.
For all the years that we've been in business, we've seen that manual systems are easier to maintenance due to their accessibility. We can help you install retractable awnings inside or on the exterior of your Milford home or business.
Retractable awnings are great for:
Convenient
Easy to use
Versatile
Provide great protection and shade
Get a Free Estimate!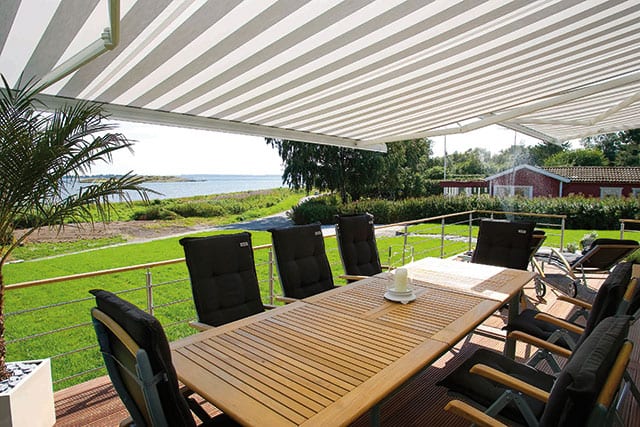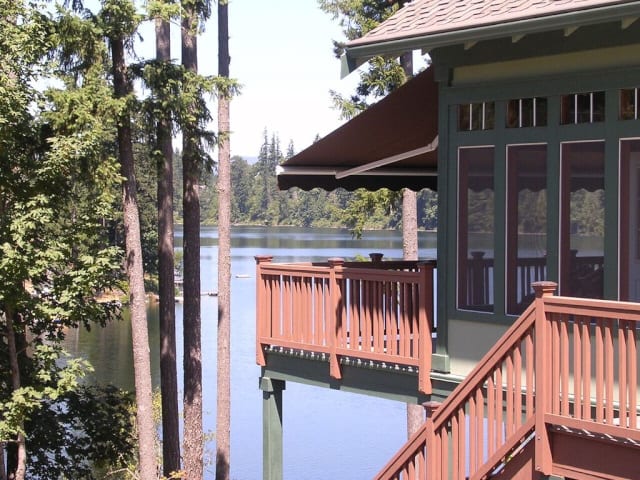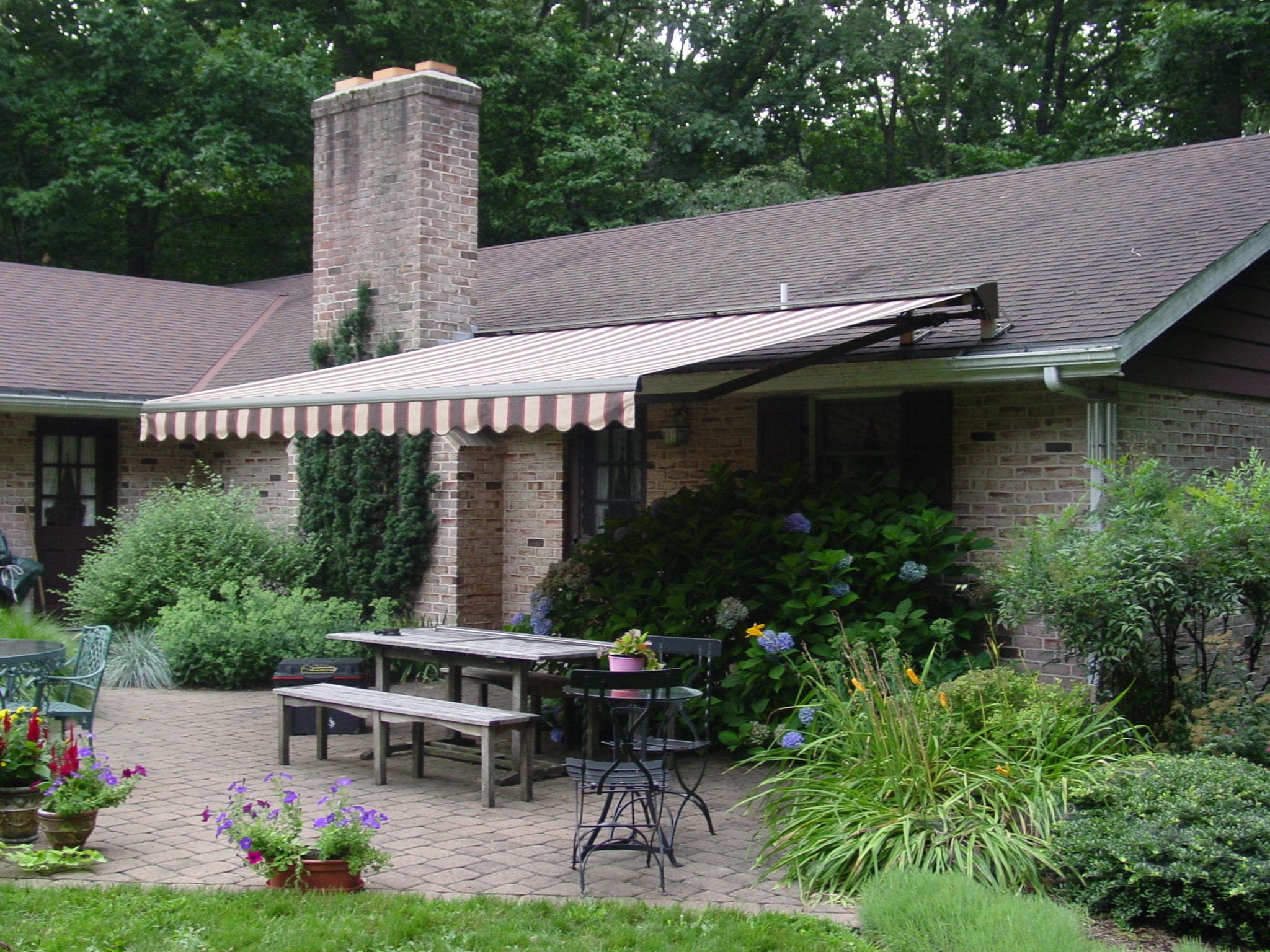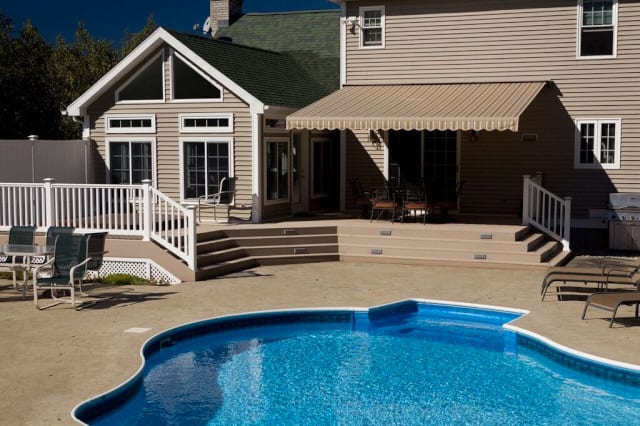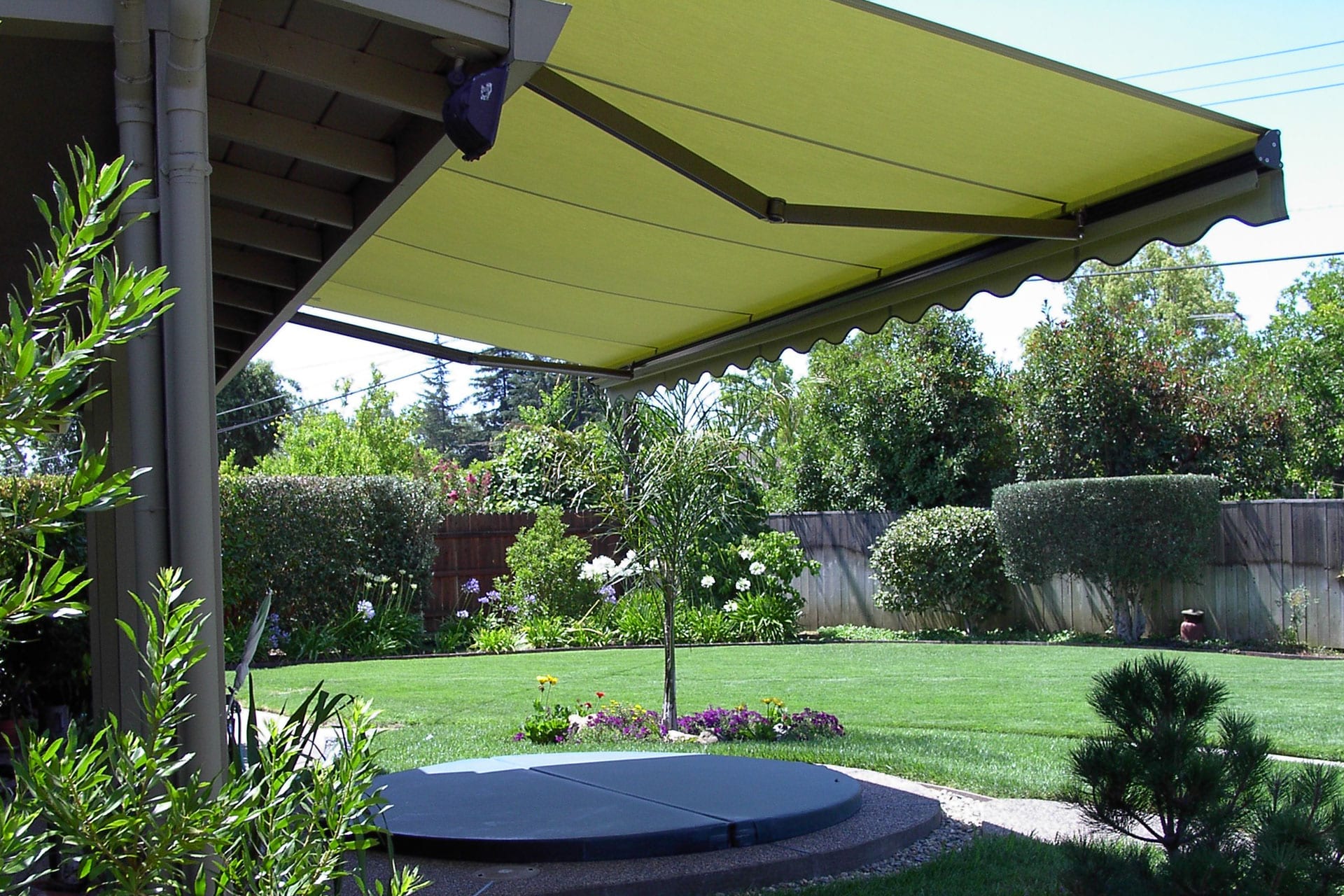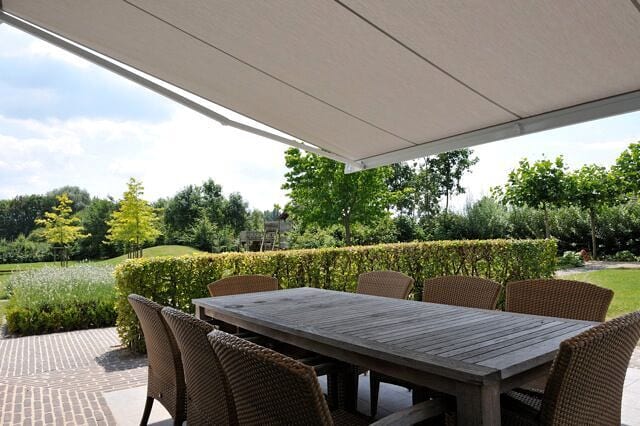 Canopy Installation and Repair in Milford, CT
Whether you're looking for shelter from the intense sun or simply trying to modify your backyard, you'll benefit from the many uses of a canopy. They're great for year-round use in towns like Milford or any of the surrounding areas in New York or Connecticut. Here is a list of our most popular canopies.
Pergolas
Pergolas are a beautiful addition to any home. They're great for not only providing shade, but an accent piece for your backyard or patio. Durkin's Inc. can help you customize a pergola to keep you shaded in the summer and complete your backyard design.
Shade Canopies
If you're looking for a new way to style your backyard, Durkin's Inc. can help you out. With our shade canopies, you can find a new shade piece for your backyard BBQs or get reliable shade and shelter from the sun. With a variety of different styles and sizes, we'll supply you with a shade product that'll make your backyard the go-to spot.
Garden Canopies
To keep you protected from harsh rays and insects, a garden canopy is a great option for your outdoor space. With beauty and style, this type of canopy will offer you a comfortable oasis right in your backyard.
Get a Free Estimate!
Louvered Roofs in Milford, CT
As outdoor roofing experts, we know how to install a louvered roof on your property. That's why we are the go to company for Louvered roof projects for residential and commercial properties.
Louvered roofs function exceptionally well in New England weather as they are angled to allow light and air during the spring & summer while repelling precipitation throughout the fall and winter. Durkin's can answer all your roofing needs anywhere in Milford, CT.
Types of Louvered Roofs
Looking for a certain type of roof? We're the only company you need. Residential or commercial, we can do both without a sweat. The great thing about louvered roofs is that they are very customizable and can come with a variety of combinations. Here's what we can install with your Louvered roof!
Ceiling Fans
Accent Lights
Custom Colors
Wood Wraps
Solar Shades
Pergola End Cuts
We don't sacrifice anything for the wide variety of customizations. Our roofs are made entirely out of aluminum, you can be sure the quality and durability of our roofs are top notch.
Aluminum is cost effective material that can last a long time. The security of the strength of the material can enable units to be free-standing or add-ons to existing structures.
The versatility, durability & functionality of Louvered roofs make for the perfect outdoor roof anywhere in Milford, CT.
Get a Free Estimate!
Why Durkin for your Milford Awning?
Durkin has been in the awning business for over a hundred years. With our level of experience, our Milford clients won't have a problem finding the perfect shade solution for their residential or business setting. Here at Durkin, we take pride in all that we offer and we enjoy providing great products for all of our clients.
With over 4000 systems in service presented by Durkin, less than .0065% have an issue annually. With such a great turnout, our awnings are more reliable and protective compared to most automobiles or appliances. When you work with Durkin, you're putting trust into a great company. We can help you with everything from creating to installing and even repairing your commercial or residential awning in Milford.
Get a Free Estimate!
Milford Awnings