New Castle, NY Awnings
AWNINGS, CANOPIES, PERGOLAS & LOUVERED ROOFS
Durkin's, Inc. has been providing top of the line commercial and residential awning installations and repairs for over a hundred years to those in the greater New Castle area and its surrounding towns.  Our unique, customized awnings help property owners, whether residential or commercial, to provide needed protection while enhancing the overall aesthetics of their properties. Durkin's has been recognized as your awning experts in Connecticut and New York!    
At Durkin's we offer:
Get a Free Estimate!
New Castle Installation and Repair
AWNING INSTALLATION
Here at Durkin's we provide customers with a free estimate and consultation to help them in choosing awnings that are best suited to their homes or businesses.  Our estimate includes product, material and labor pricing as well as installation timelines that are designed to meet the needs of all our valued clients.
Our technicians are on hand to answer your questions and provide you with all the insight and data needed to help in all your decision making.  We want to ensure that you choose the right awnings for your New Castle home or business.
Our team will ensure that your awnings are installed properly the first time to avoid any unnecessary repairs down the road.  They will come out to your property and conduct a full inspection to determine what style and size awnings will meet your individual needs.  Here at Durkin's we also provide seasonal reinstalls in addition to our typical new installations.
AWNING REPAIR & SERVICE
If one of your awnings becomes damages, no need to worry.  The experts here at Durkin's also provide the highest quality repair services to all our New Castle clients.  Whether residential or commercial awnings, we have got you covered. We will identify and assess the damage and provide you with an upfront estimate of the cost to repair.    
Once you agree to our price and terms, we will perform your needed repairs and return your awning to its pre-damaged state.  In addition to our typical installations and repairs, we here at Durkin's offer a variety of other services including winter cleaning.
Commercial & Residential Awnings
Here at Durkin's, we specialize in both commercial and residential awning installations and repairs.  For business owners looking to provide added protection to their employees and add to the curb appeal of their property, our customized awnings are a perfect option.      
For the homeowner who wants to add protection to their outdoor living space as well as style and charm to their New Castle home, then our state of the art awnings are sure to get the job done for you.    
Awning Types in New Castle
STATIONARY AWNINGS
The stationary awnings we offer here at Durkin's provide homeowners and business owners with a permanent shading system.  They are each customized to fit any size deck, patio or freestanding cabana. They can withstand all types of weather conditions while providing the highest level of protection to your outdoor furniture and outdoor living space.      
Our line of stationary awnings is custom built to meet the needs of all our clients and can easily transform the presence of your New Castle patio, deck or poolside area into a beautiful outdoor addition to your home or business.  Stationary awnings can have a variety of additions including side curtains or screens.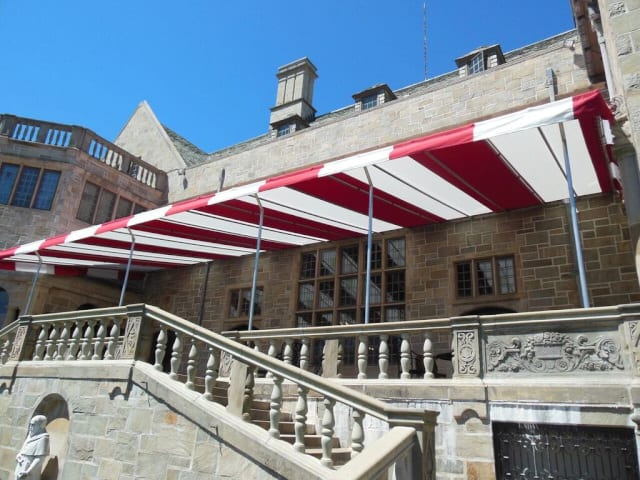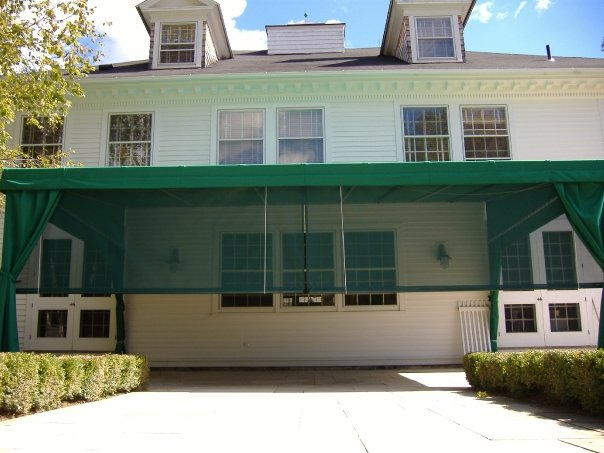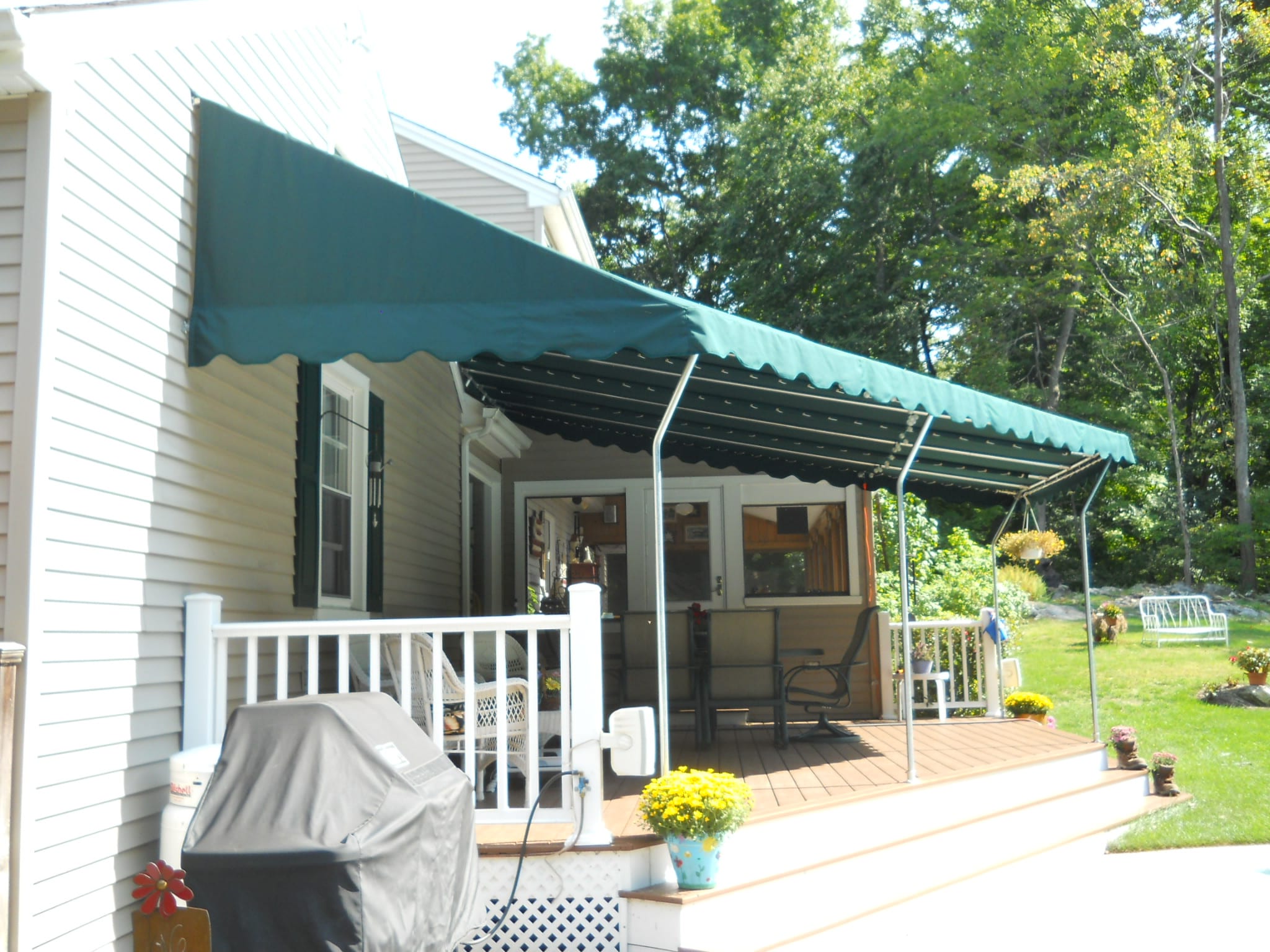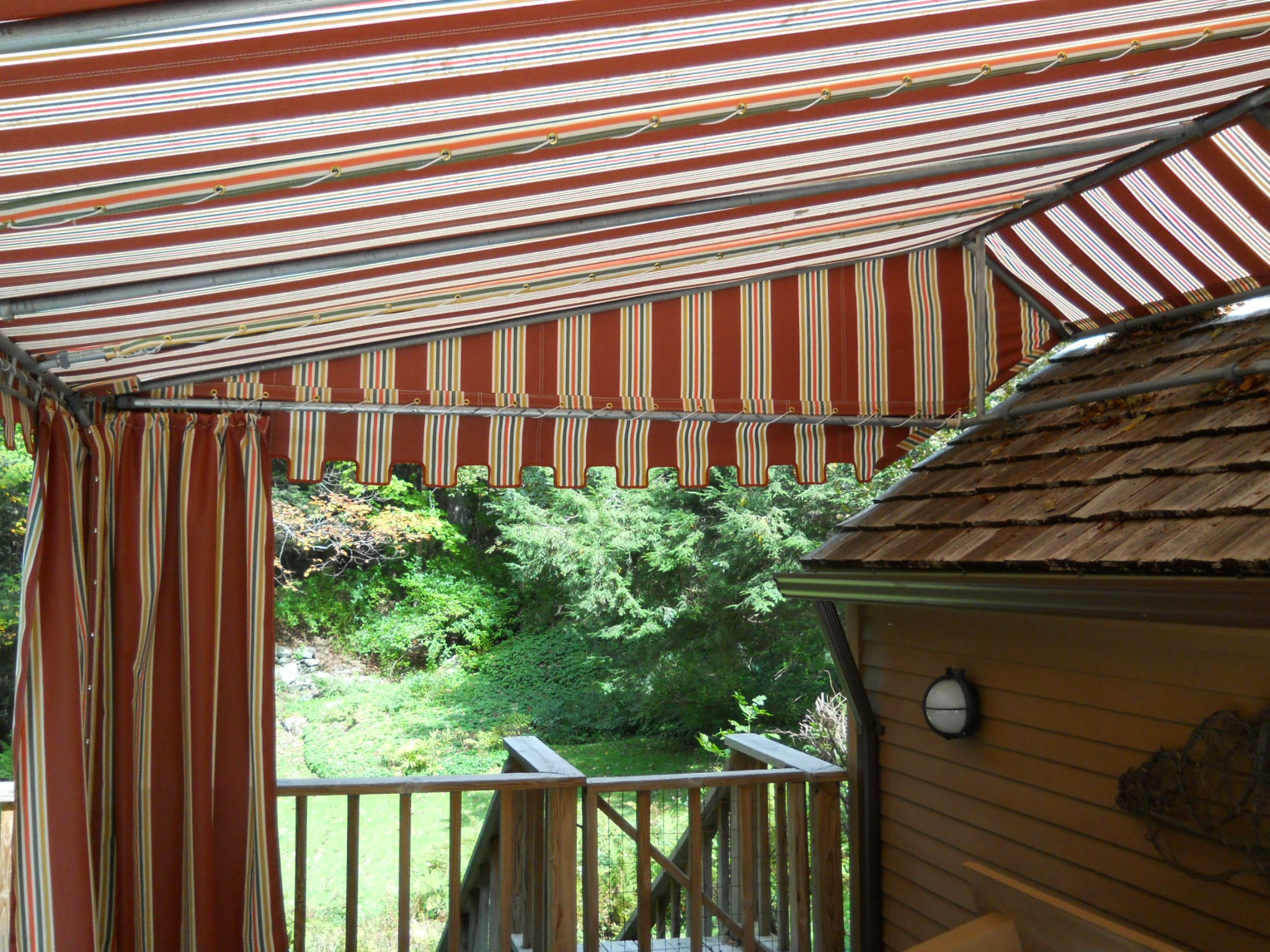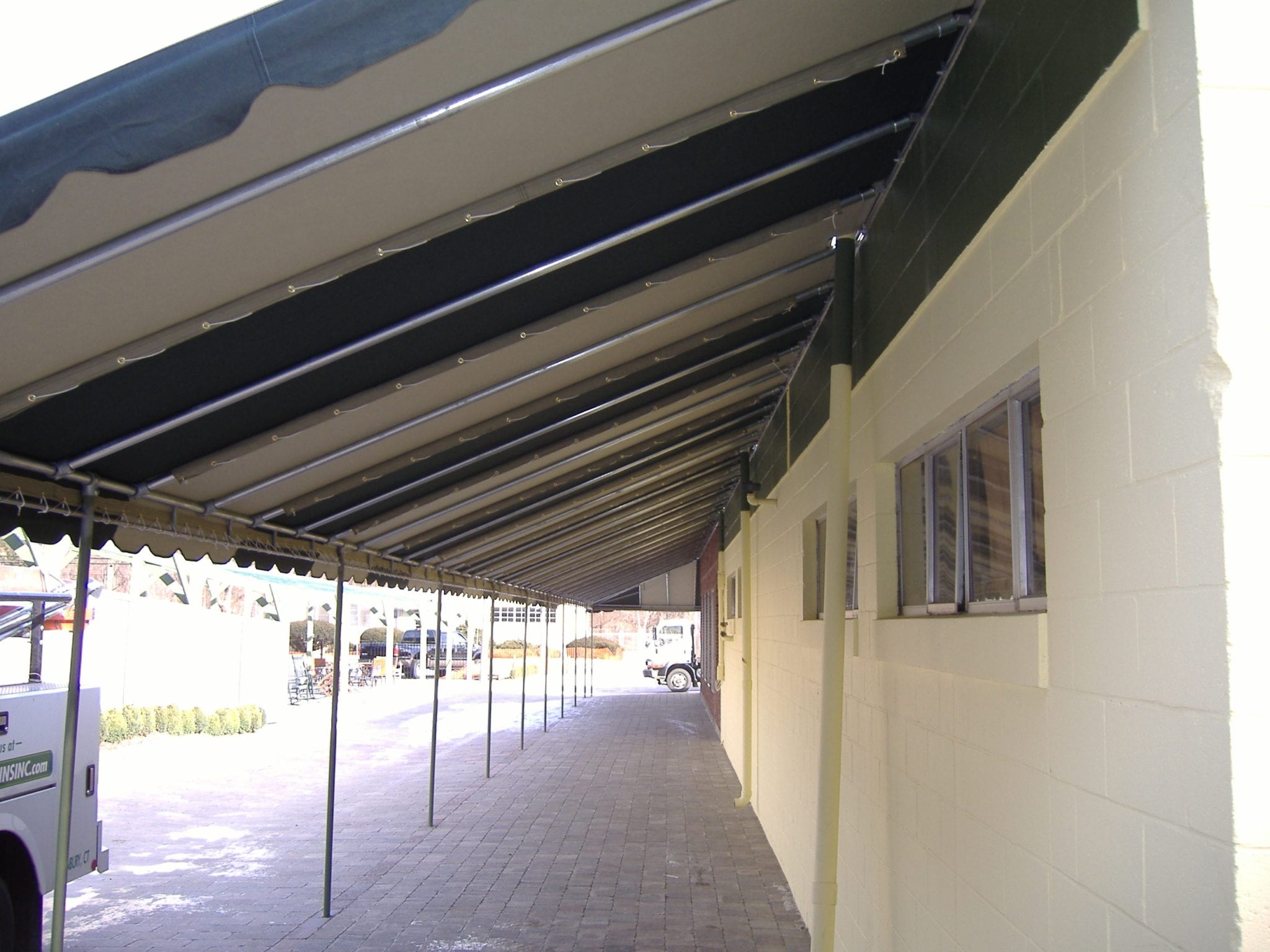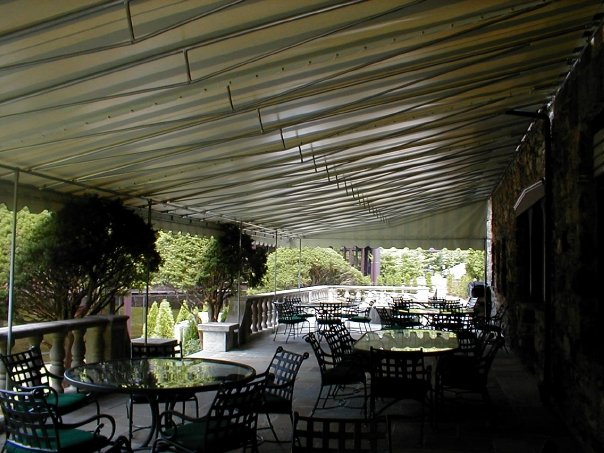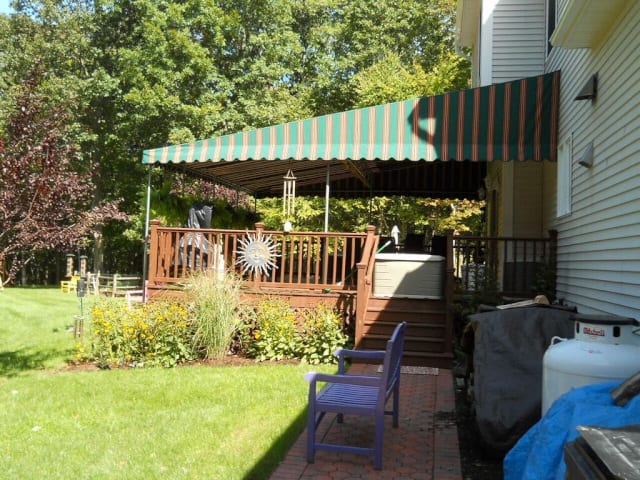 Shade Structures
Our ever-popular Eclipse Sunroof Plus system is a favored awning system by many of our New Castle home and business owners.  They are great for added protection or even to enhance the curb appeal of your property. These awning systems are ideal for protecting homes and businesses from the sun, rain, winds and other outdoor elements.    
Eclipse Sunroof Plus
One of our highest selling products, our Eclipse Sunroof Plus, is a retractable motorized shading system that is designed and constructed with longer projection as well as 3-season protection from the outdoor elements.  The Eclipse Sunroof Plus is state of the art and can be used in even the windiest conditions of 23mph winds which is the equivalent to a 5 rating on the Beaufort scale.
The Eclipse Sunroof Plus is available in two varieties:
Patio Style: Designed to attach to an existing structure.
Pergola Style: Engineered to be mounted on an existing structure.
Both the patio and pergola style are fully operated with a wireless wall switch or a handheld transmitter.  The systems can be safely retracted when not in use.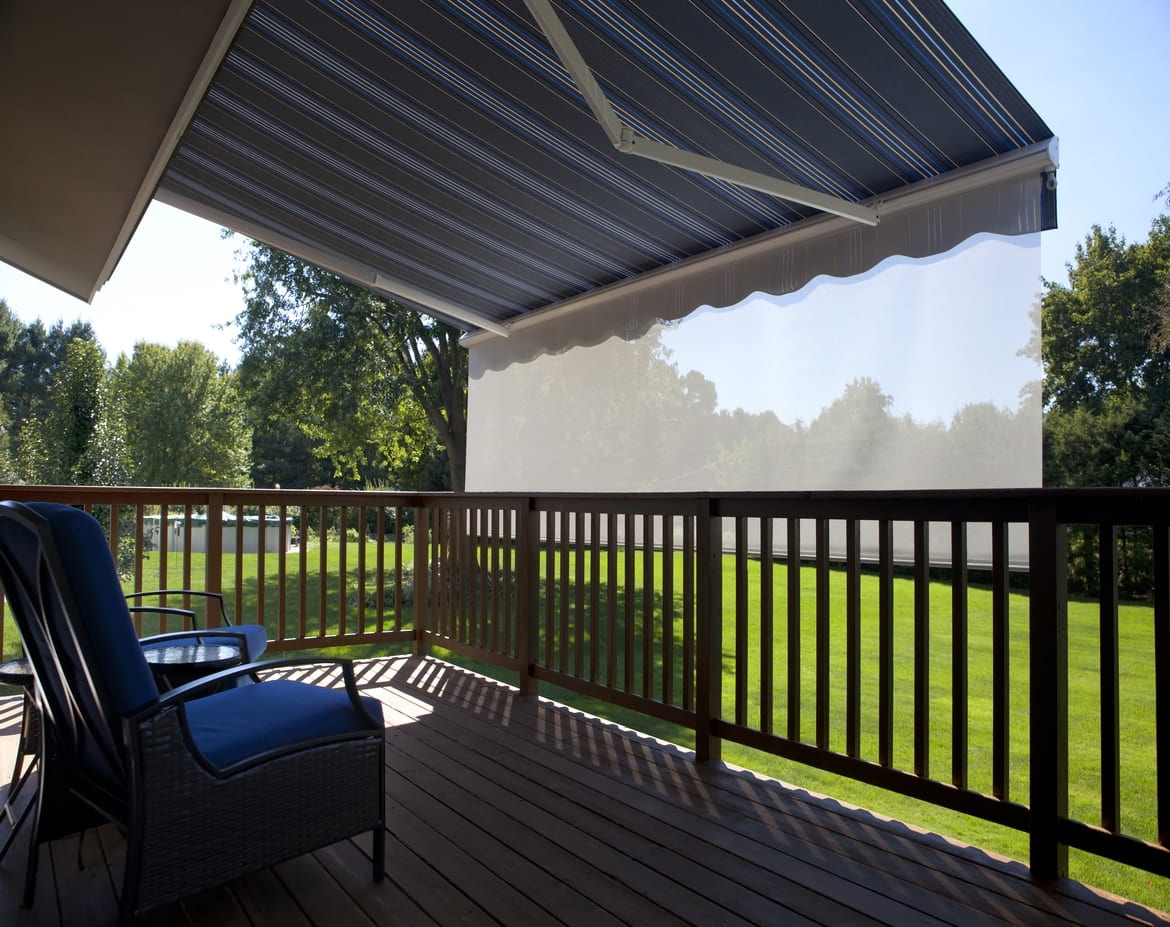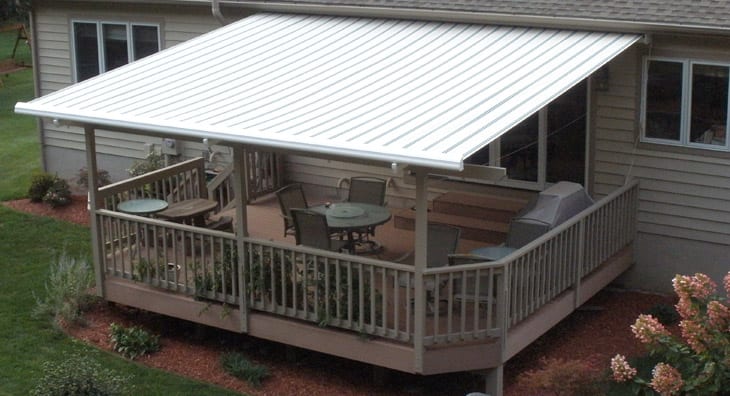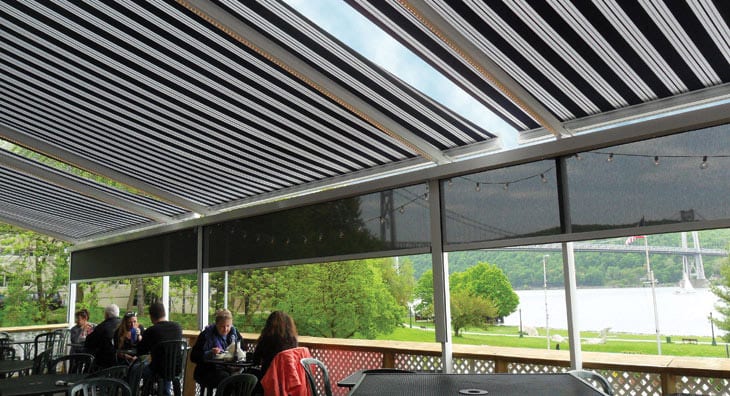 Retractable Deck and Patio Awnings
Our popular retractable systems provide a great deal of comfort and convenience because they are motorized and very easy to use.  95% of all our awnings sales here at Durkin's are motorized awnings.
These retractable systems have proven to be far more popular than most manual systems because of their overall simplicity and ease of use.  The vast majority of New Castle homes and businesses are constructed with our retractable systems and find them to be every bit as effective as they are appealing.    
Retractable awnings are:
Convenient

Easy to use

Versatile

Provide great protection and shade
Get a Free Estimate!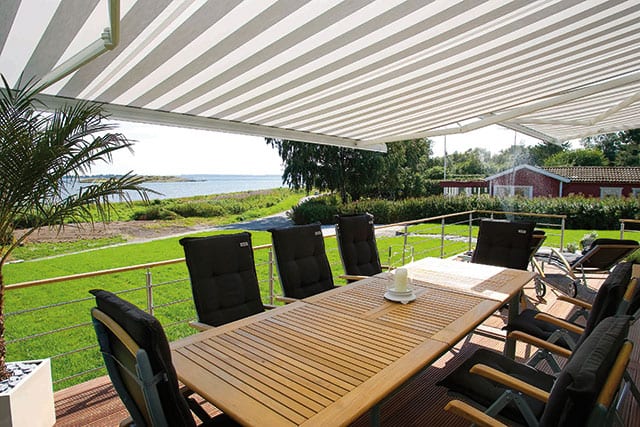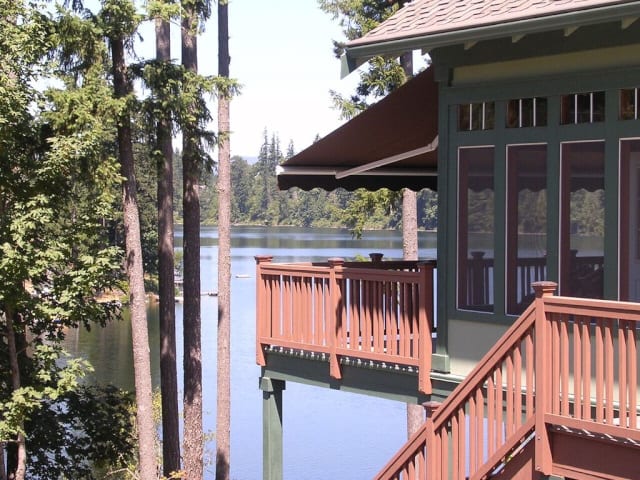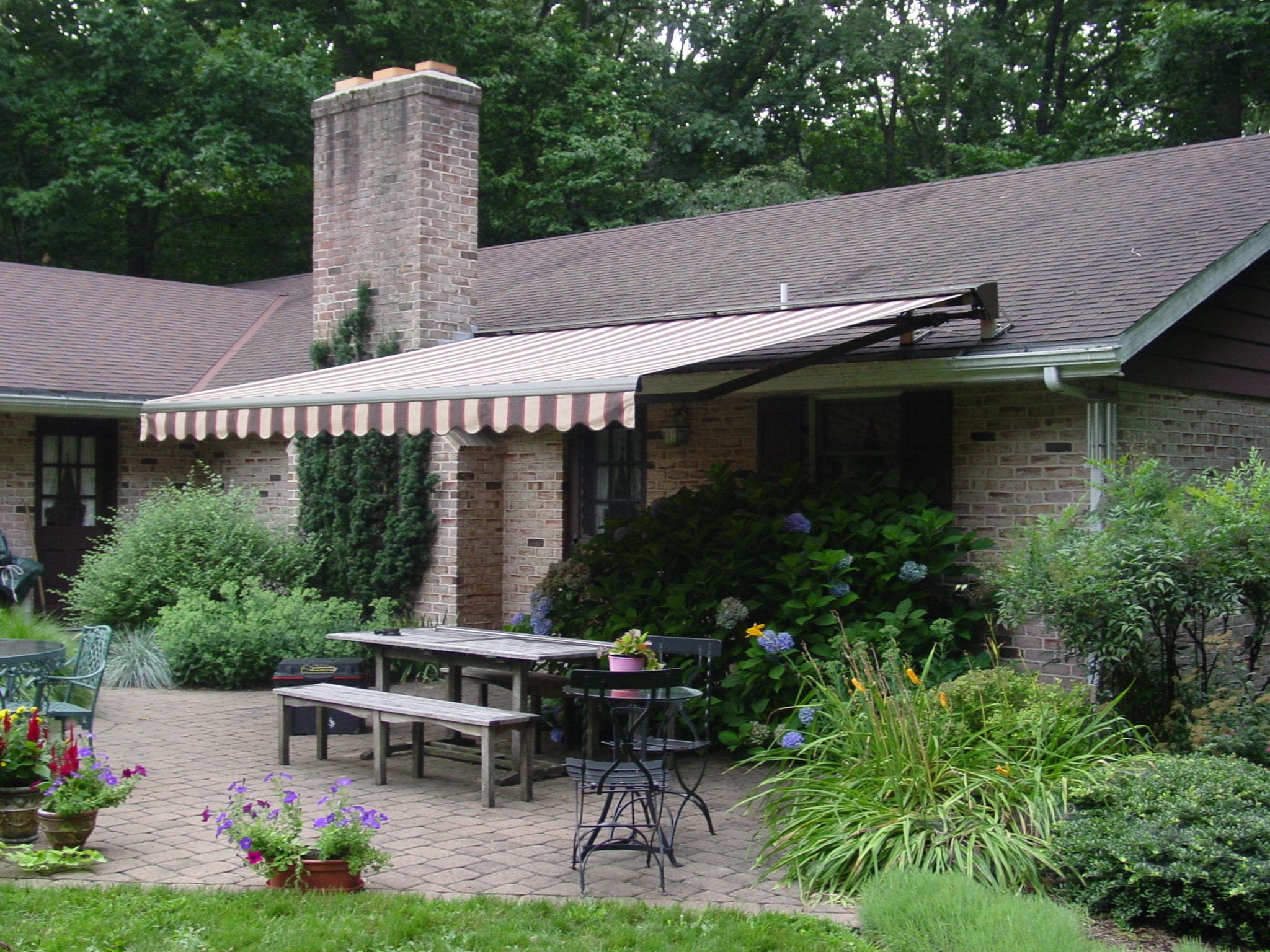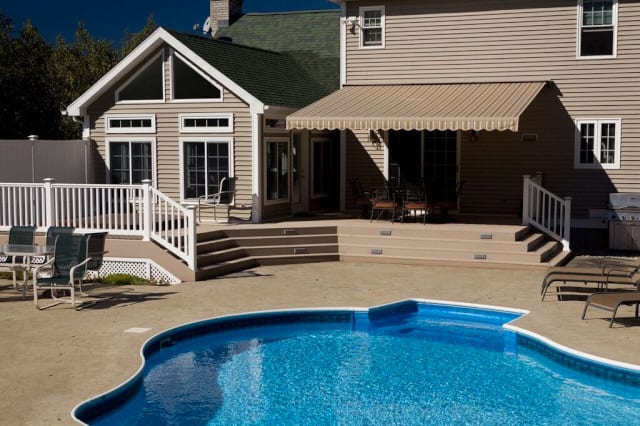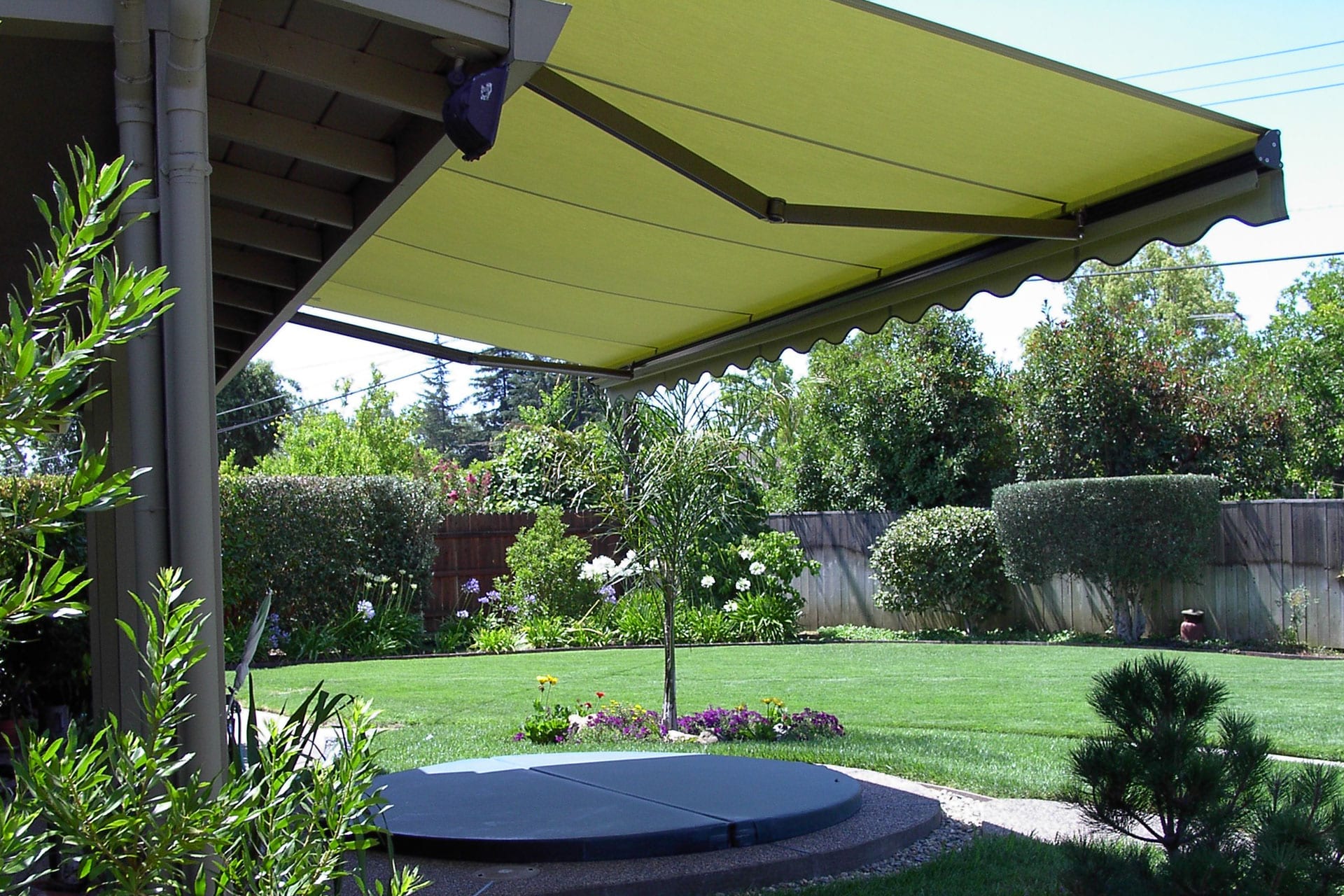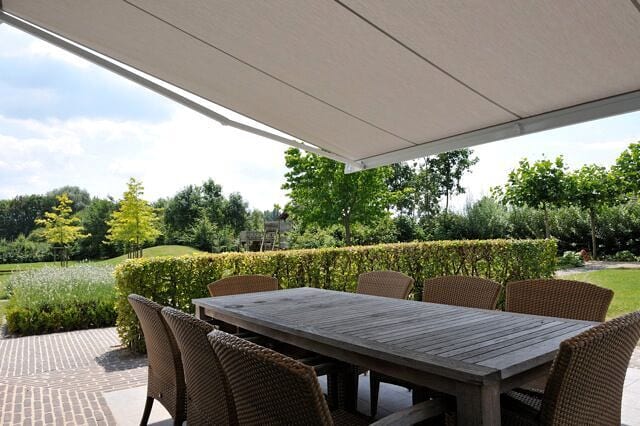 Canopy Installation and Repair in New Castle, NY
If you are a New Castle business or homeowner looking for added protection from the harsh UV rays of the sun or you just want to add style and pizzazz to their property, then our stylish canopies can help you meet your challenge.  Our canopies are a perfect year-round addition to any residence or business in New Castle and are available in the following styles:
PERGOLAS
Our popular pergola is a uniquely designed canopy offering added shade and protection from the sun and other outdoor elements.  At Durkin's we offer clients a full lineup of affordable customized pergolas that meet with their specific needs.
SHADE CANOPIES
Our simple, but stylish shade canopies are a favored choice for family backyard picnics or even for the annual business outdoor gatherings.   Our shade canopies are available in a variety of colors, sizes and designs and are sure to add appeal to your New Castle home or business.  
GARDEN CANOPIES
Are you a homeowner looking to protect your garden from the UV rays of the sun and a variety of harmful insects?  Then look no further than the garden canopies here at Durkin's Inc. Our garden canopies are not only attractive but every bit effective and help to keep your garden safe and healthy.  For all your garden design and protection needs, be sure to choose the garden canopies here at Durkin's Inc.
Get a Free Estimate!
Louvered Roofs in New Castle, NY
The team here at Durkin's is recognized as outdoor roofing specialists who provide products and services to the greater New Castle area.  Our team stands ready to meet all your louvered roofing needs, whether residential or commercial. We take pride in being recognized as your 'go to' company for all your louvered roofing needs.
Louvered roofs are known to function exceptionally well in New England weather primarily because they are angled to allow light and air during the spring and summer months and repel precipitation and other elements throughout the fall and winter seasons. For more information about our louvered roofs be sure to contact one of our staff members today.     
TYPES OF LOUVERED ROOFS
At Durkin's our reputation for installing both residential and commercial louvered roofs in New Castle is a tribute to our professionalism and craftsmanship.  We customize all our louvered roofs with a variety of add-on features you can choose from. Some of those add-on features include:
Ceiling Fans

Accent Lights

Custom Colors

Wood Wraps

Solar Shades

Pergola End Cuts
Incredibly durable and stable our louvered roofs are constructed entirely with aluminum.    
Since aluminum is a very cost-effective material and lasts a long time, it is an ideal material for louvered roofs which can be constructed either free-standing or as an add-on to an already existing structure.
Durability, stability and high functionality, make our louvered roofs the roof of choice by many home and business owners in New Castle and many of its surrounding regions.
Get a Free Estimate!
Why Durkin for your New Castle, NY Awning?
The professionals here at Durkin's, Inc. have been providing the highest quality products and services to homes and businesses in New Castle and in many of the surrounding towns for well over one hundred years with four generations of family craftsmanship.  We are just as proud of our fourth generation craftsmanship as we are of the first generation and take tremendous pride in our high visibility in the marketplace and industry.
With more than 4000 systems in service sold by Durkin, less than .0065%, have an issue annually. Here at Durkin's, our awnings are more reliable than most automobiles or appliances which is why we recommend you put your trust in our products.  Durkin's Inc. your number one choice for all your awnings, canopies and louvered roof needs.
Get a Free Estimate!
New Castle Awnings