New York Awnings
Awnings, Canopies, Pergolas & Louvered Roofs
For over a hundred years, Durkins has been the go-to shade structure company in the New York area. We can provide expertise in proper installations, repairs and maintenance of commercial and residential awnings in the New York area. With our custom awnings, you can compliment any exterior portion of your building while providing an adequate amount of protection against UV Rays or the elements. 
At Durkin's we can assist you with:
Get a Free Estimate!
New York Awning Installation and Repair
Awning Installation
Any of the projects we take on will start with a consultation which will include an estimate. This estimate will help you determine what aspects you truly need for your residential or commercial property in New York. Once we've accessed your property and the amount of work needed, we can provide you with a date range and price for the project. To ensure that the end result is exactly what you are looking for, we will work closely with you to deliver an awning that hits all of your needs.
We've seen awnings that have not been properly installed, and it's not a pretty site. They can often result in damage and hefty prices for repairs. To avoid this, we always take the proper precautions by installing our awnings in the New York area.
Awning Repair & Service
If you find that natural forces or unforeseen events have lead to damage in your awning, you can reach out to us at Durkins for our professional repair services. We offer top-of-the-line repair services for both commercial and residential awnings in New York. We'll access the damage and provide you with an honest and accurate estimate.
After you approve our suggestions, we'll get to work immediately. We want to help you get your awning back up and running as soon as possible. If you need winter cleaning services, we can also provide these. 
Commercial & Residential Awnings
Attracting customers is a key component for any New York business, and having a professional business building with top of the line awnings will help set you apart. Implementing awnings into your New York business landscape is an economical and aesthetic way to create an inviting first impression for your New York customers. Adding a pop of color, or some added shade to your New York building will help attract new and returning customers.
Our stylish, versatile awnings are not only great for businesses but residences too! We can provide you with an excellent awning or canopy to use in your backyard or garden in the New York area.
Awning Types in New York
Stationary Awnings
Whether you are looking for shade at your desk, your New York backyard patio, or are looking for a freestanding awning for your cabanas, these permanent stationary awnings are perfect for your New York home. They are proven to stand the test of time, against almost any type of adverse New York weather. These custom-built awnings are perfect for your deck and pool area and can be used in any type of weather, and they can even have side curtains added to privacy and protection if needed.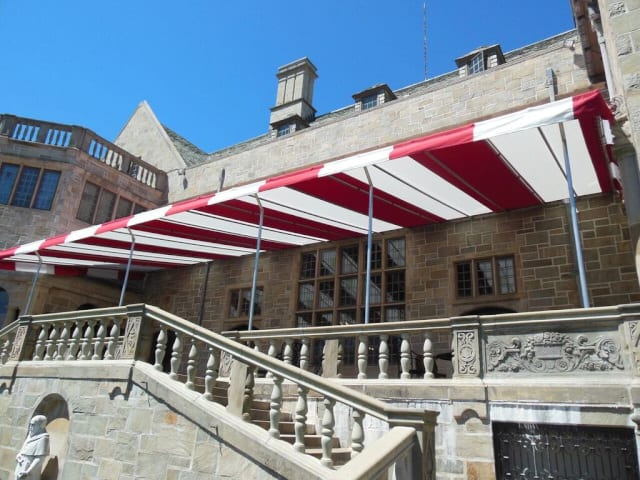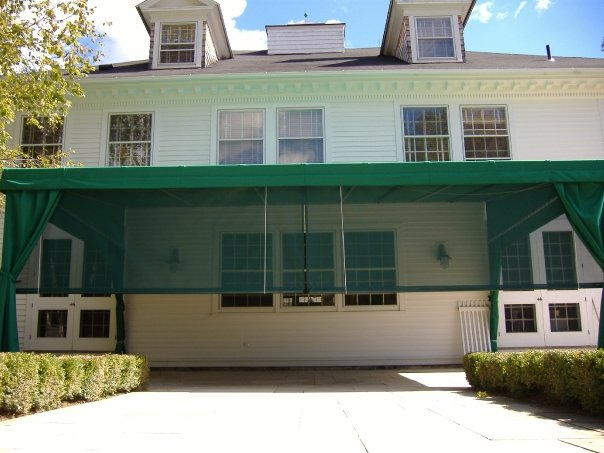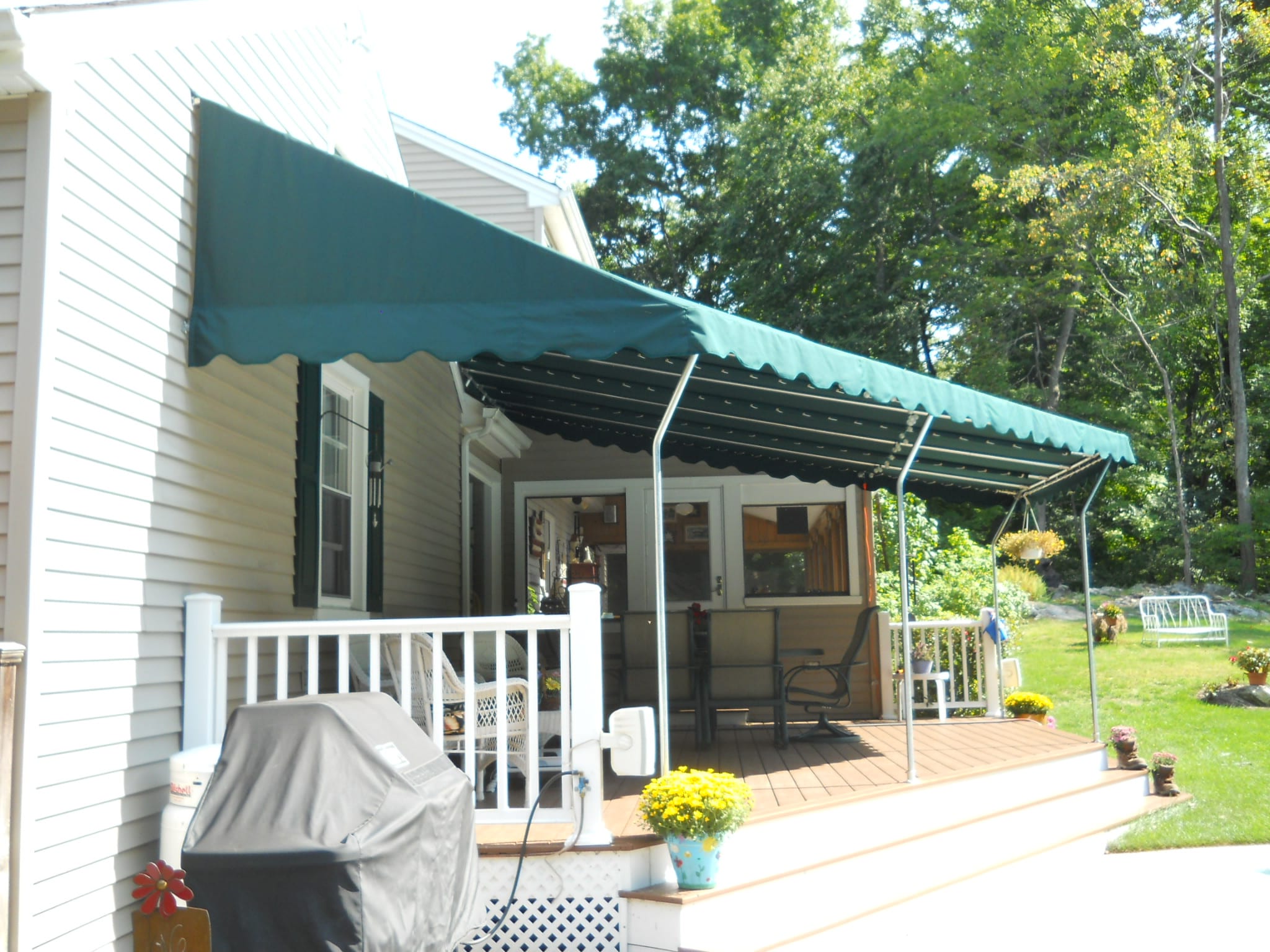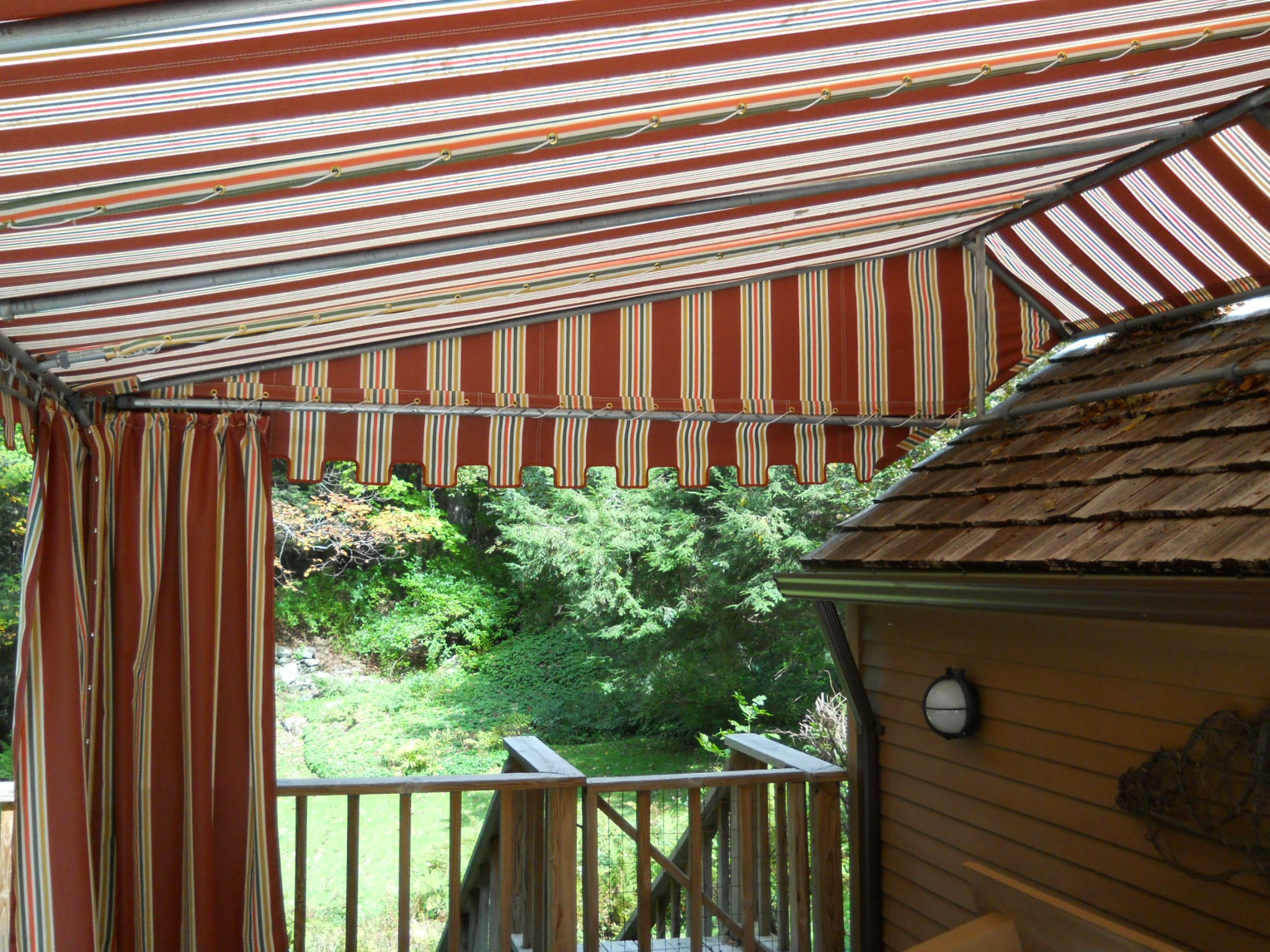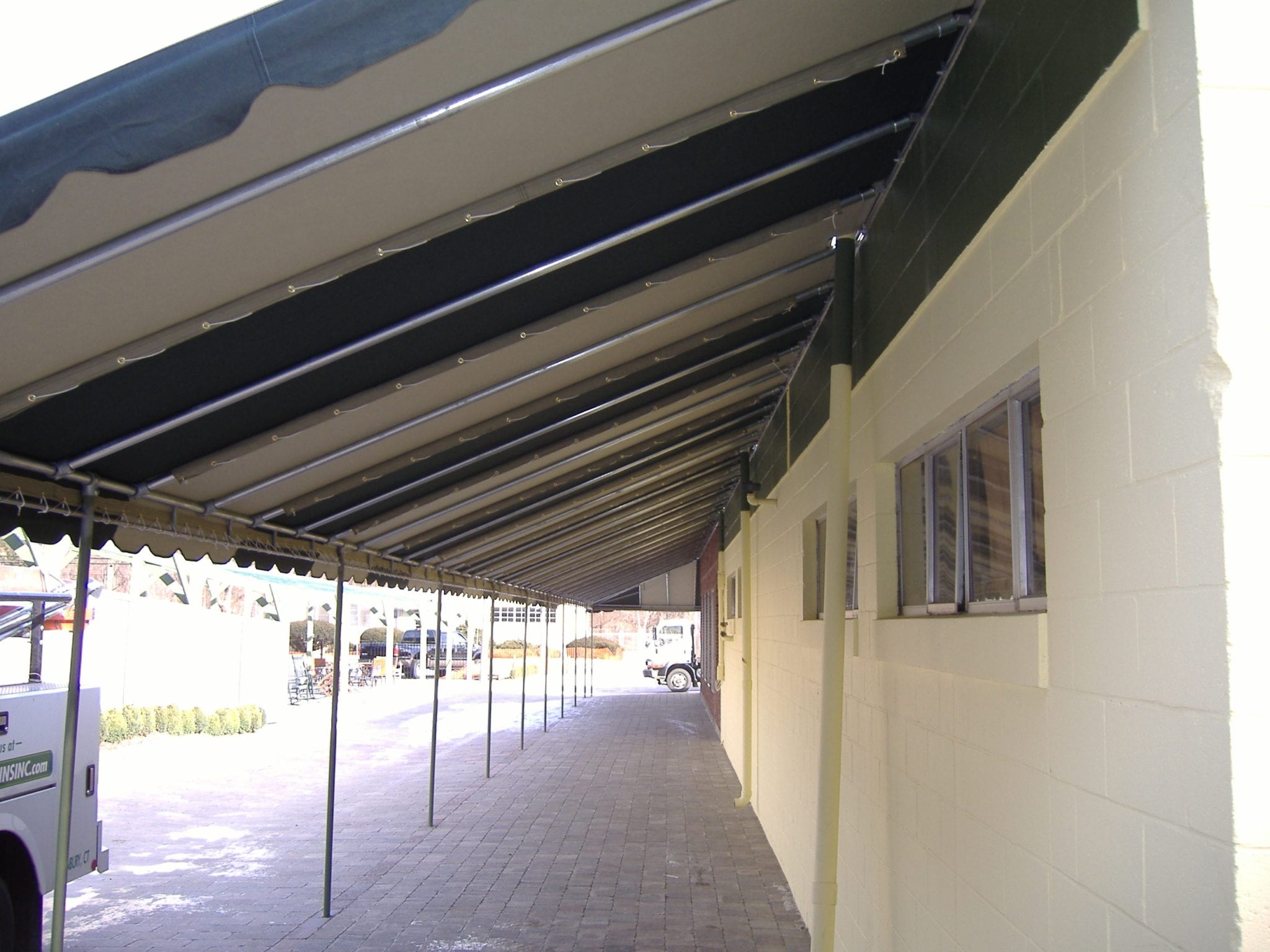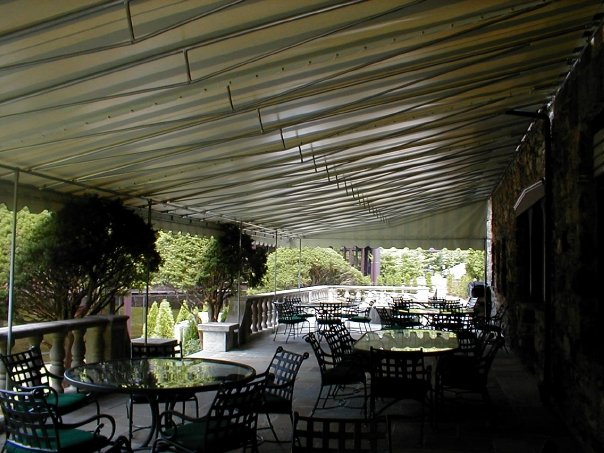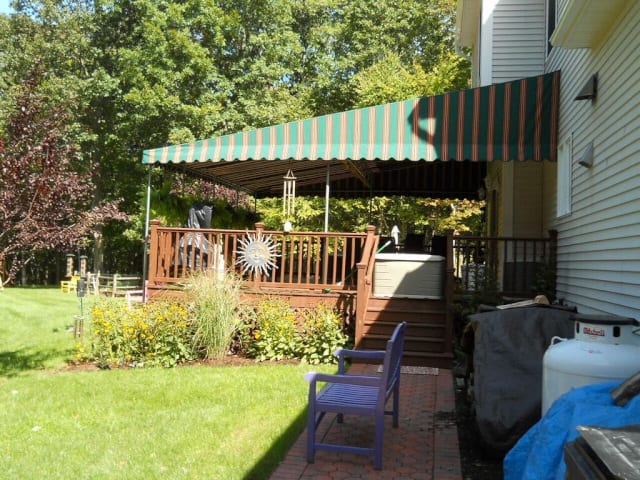 Shade Structures
Trying to find a reliable shade structure for your New York home or business? We find that our Eclipse Sunroof Plus is the perfect option for most structure types and needs of our clients. 
Eclipse Sunroof Plus
Are you looking for a more comprehensive awning for your New York home or commercial building to help protect you and your customers against harsh New York weather such as the sun and rain? The Eclipse Sunroof Plus Shade Structures will offer you and your family or New York customers extended weather protection. The retractable motorized shading system offers longer projection and three-season protection against the elements. You will be able to enjoy protection against windy conditions of up to 23 mph.
The Eclipse Sunroof Plus available in two different varieties:
Patio Style: Created to attach to an existing structure.
Pergola Style: Engineered to be mounted on an existing structure.
Both options include a wireless wall switch or a handheld transmitter, and while the sunroof is not in use, you can retract the sunroof safely.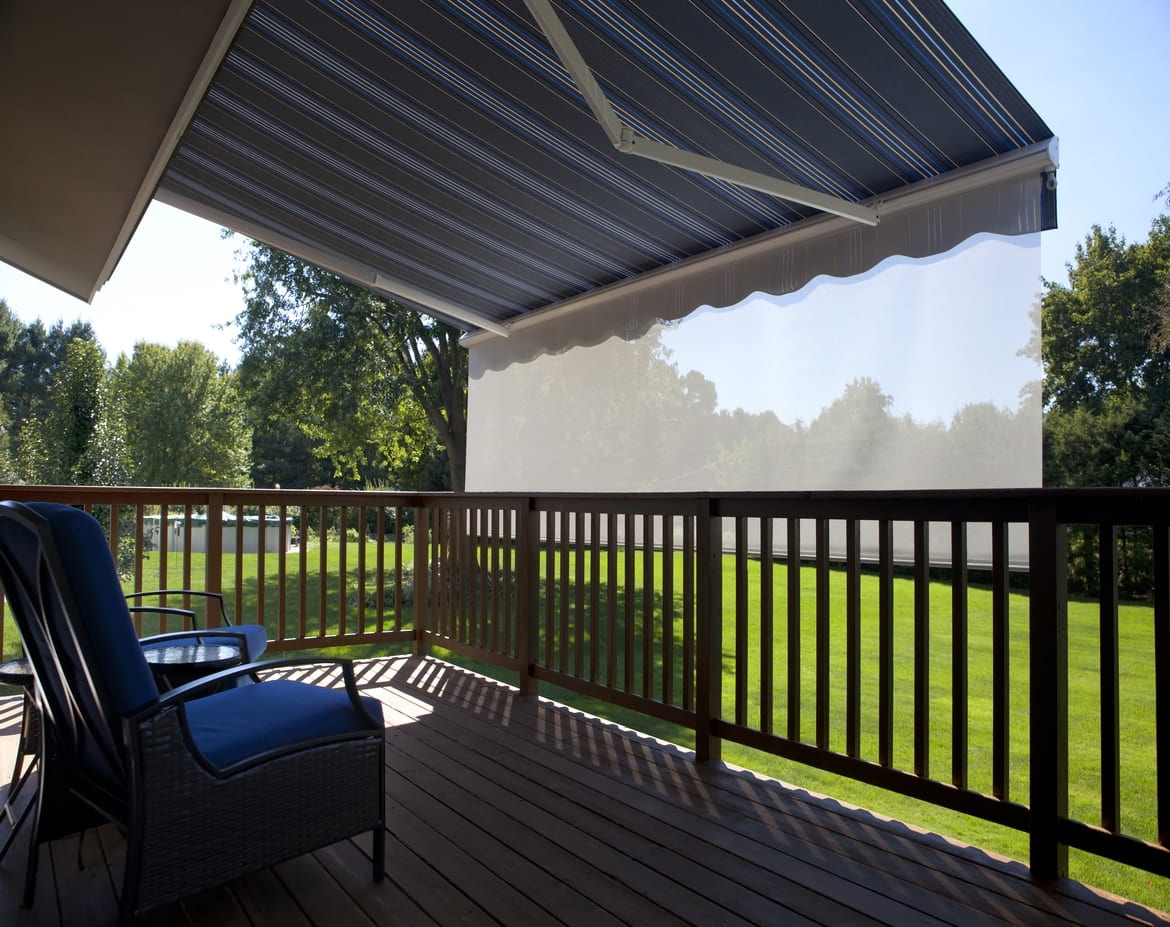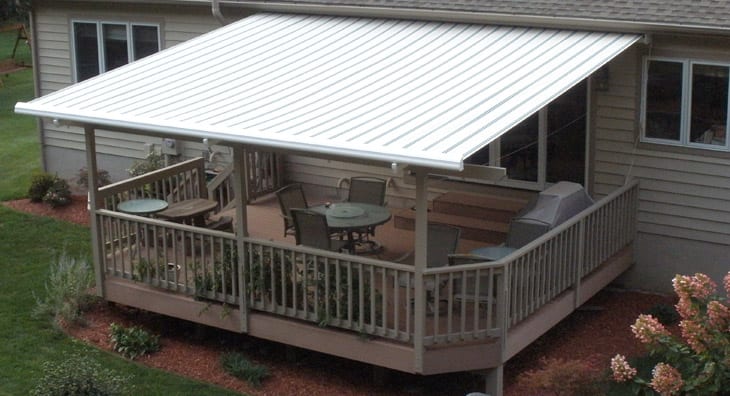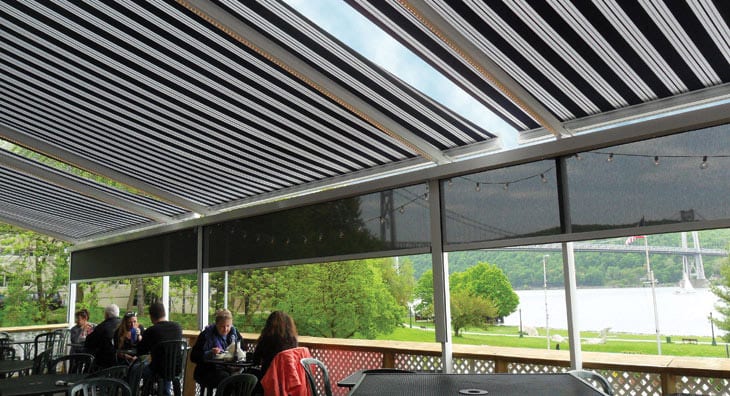 Retractable Deck and Patio Awnings
Created in Europe over 30 years ago, retractable lateral arm awnings have become a eye-catching and convenient shade option for your New York home or business. Offering protection when you need it and retracting when you don't need it, awnings are popular across the globe for both businesses and homeowners alike. Now, the premier option for awnings in New York, you can make an awning a part of your New York home or business today.
Retractable awnings are great for:
        

Convenience

        

Easy to Use

        

Versatile

        

Protecting your property and creating shade  
Get a Free Estimate!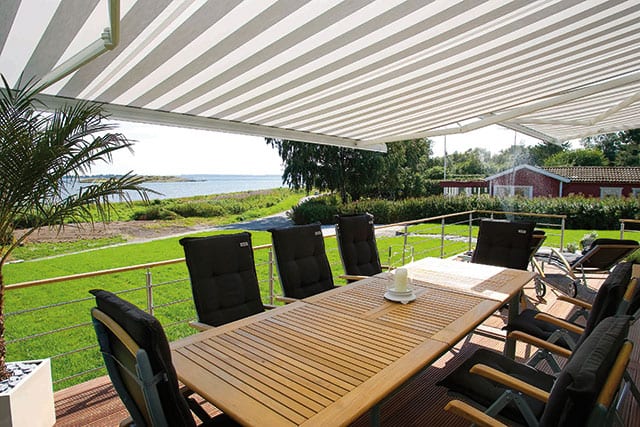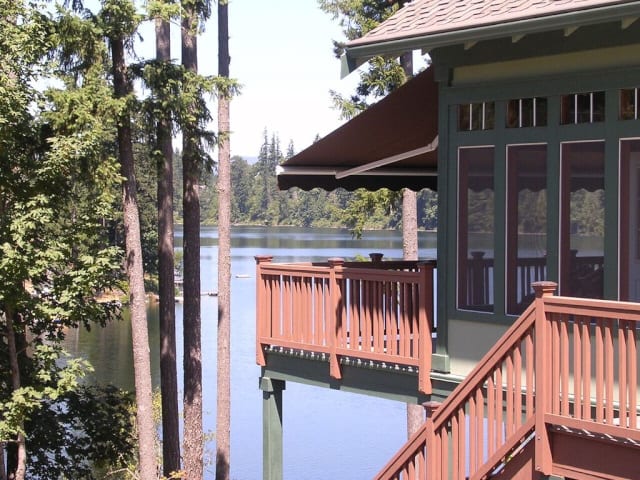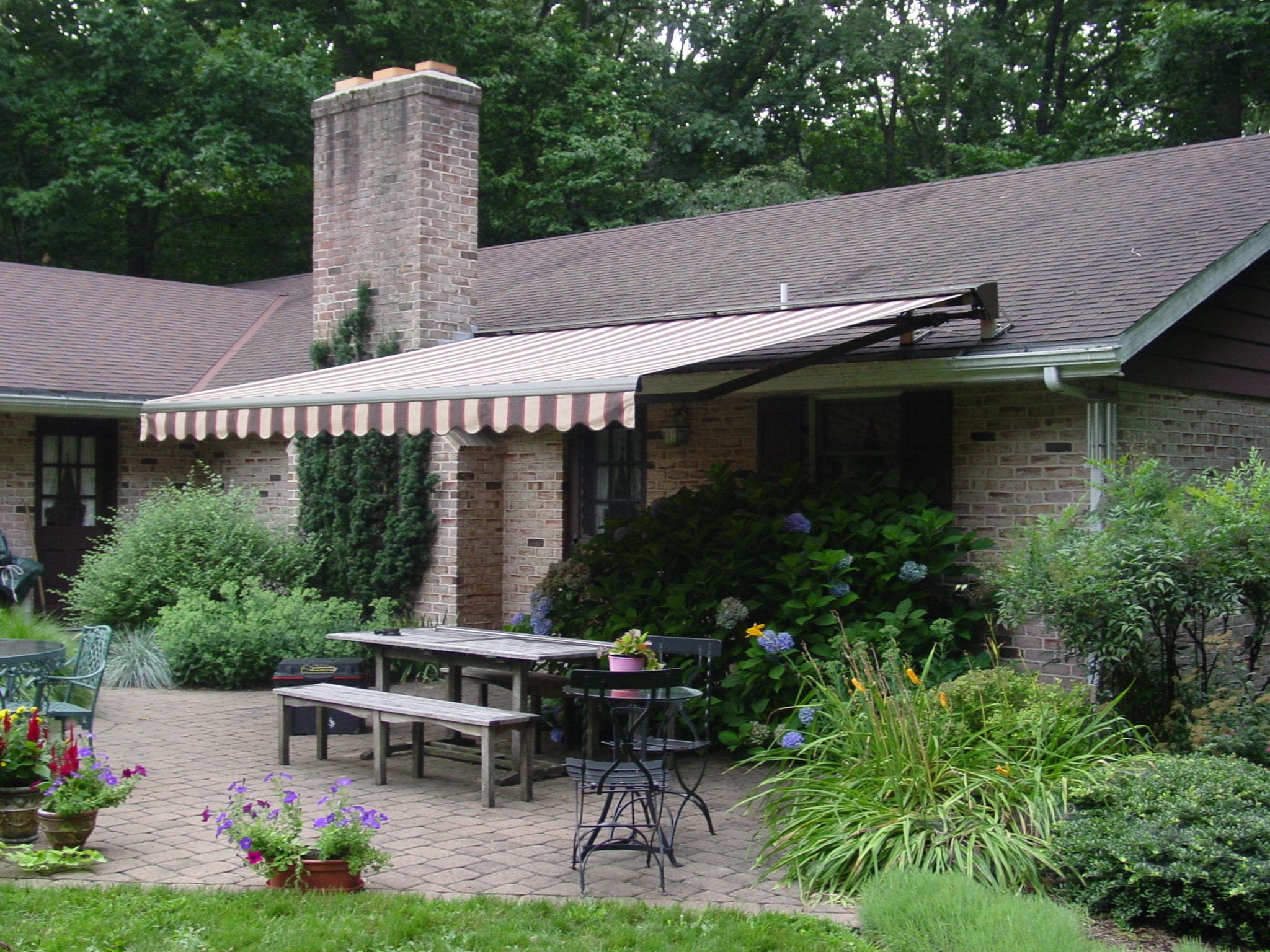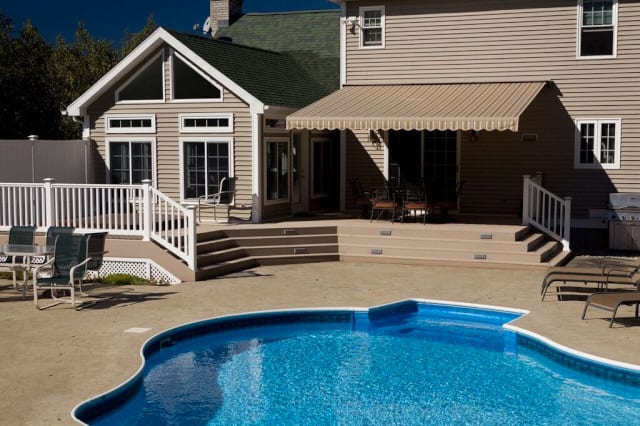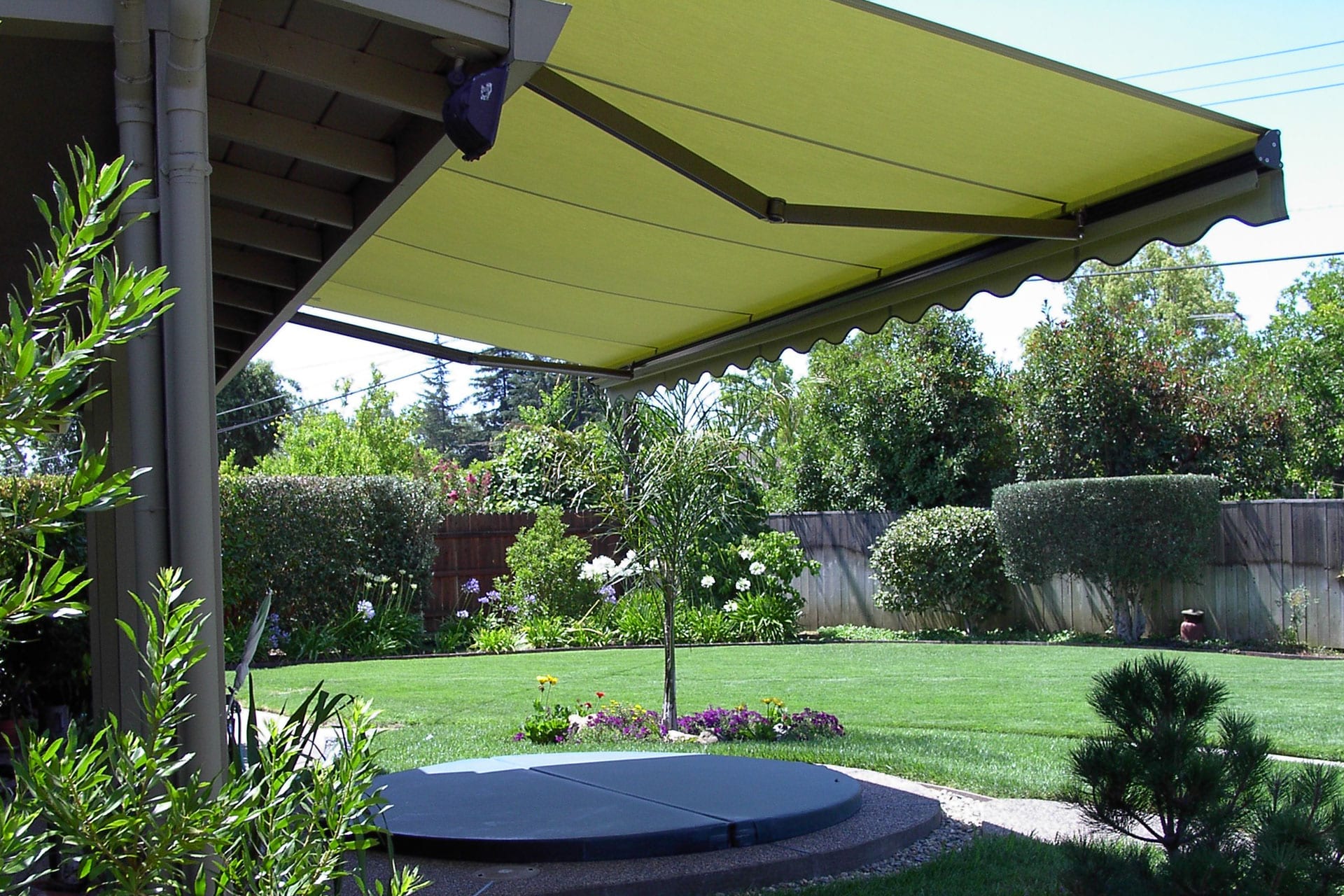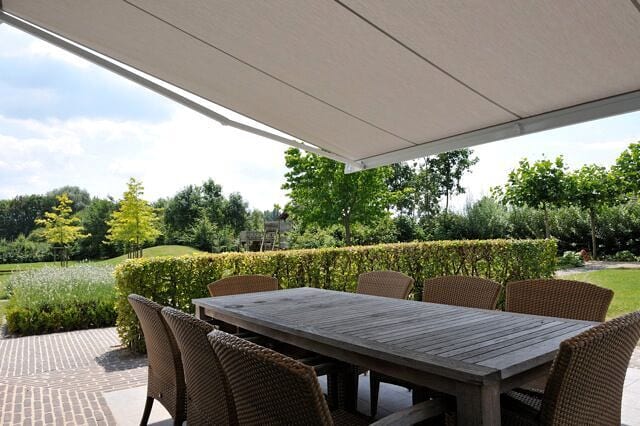 Canopy Installation and Repair in New York
Whether you need protection from the sun or a new look for your backyard, a canopy is a fantastic option. These versatile shade structures can be used year-round and help protect your building from the New York elements. Here are a few of our most popular styles. 
Pergolas
A beautiful addition to any home or business, a pergola can effortlessly blend with most themes. Whether you are looking to create a relaxing backyard spot or a comfortable restaurant setting, the uses and styles of these pergolas are endless. They not only provide style but protection from the sun or elements depending on the one you choose. 
Shade Canopies
Great for last minute backyard BBQs or a portable shade option, a shade canopy could be exactly what you are looking for. They're available in a variety of sizes and designs, and can easily match the look you want to achieve in your New York setting. 
Garden Canopies
Backyard gardens in New York can help take away from the hustle and bustle of the city, and bring the wildlife to your backyard. But, what about the suns harsh rays and insects ruining your bounty? Don't worry, a garden canopy could be the answers to all of your worries. Here at Durkin's, we can help you create the perfect oasis in your backyard with a functional garden canopy. 
Get a Free Estimate!
Louvered Roofs in New York
Looking for more than just a canopy or awning? No problem, Durkin's provides louvered roofs as well! We know how to properly install and repair louvered roofs in New York, that's why we are the go-to company for these fantastic shade structures.
Louvered roofs also provide exceptional coverage for the New York weather, be it precipitation or sun. They'll allow light and air through during the spring and summer months while repelling precipitation through the fall and winter.
Types of Louvered Roofs
Have a specific type of louvered roof in mind? Contact one of our New York representatives to discuss your options. We also have a variety of add-ons to help you complete the look:
Ceiling Fans
Accent Lights
Custom Colors
Wood Wraps
Solar Shades
Pergola End Cuts
Our louvered roofs are made entirely out of aluminum, giving you a durable option for a shade structure. This also makes them cost-effective and easily attachable to free-standing structures or existing structures on your New York property.
Get a Free Estimate!
Why Durkin for your New York Awning?
Through four generations of workers, Durkin's has provided the New York area with quality awning structures for businesses and residences. We take pride in knowing that we have provided numerous individuals, families, and businesses with beautiful, durable and versatile products.

With over 4000 systems sold, Durkin has only experienced issues with less than .0065%. This can only mean that our awnings are far more reliable than others in the industry. When you are in need of a design, installation, maintenance or repair for your awning in New York, choose Durkins to get the job done right the first time.

Get a Free Estimate!
New York (State) Awnings