Patterson, NY Awnings
Awnings, Canopies, Pergolas & Louvered Roofs
Many buildings in Patterson, NY could benefit from having an awning attached to it, and that's why we're here to help. From our Danbury, CT office, we have serviced the Patterson, NY area for over 100 years installing and repairing awnings. They can help protect you from UV rays and the elements as well as enhance your building's appearance.
At Durkin's we offer:
Get a Free Estimate!
Patterson Awning Installation and Repair
Awning Installation
Every project is different, and every building's awning needs will be different. As such, we start out with an estimate and consultation that will arrange a date and price range for the installation. The awnings we have at our disposal can help make your Patterson property stand out from the competition with its shading and cosmetic appearance. Improper installation can lead to damage and repair costs can be heavy at the other awning shops. We will make sure your awning lasts as long as possible by carefully inspecting your property to make sure your installation will be safely and securely put in place. We also offer seasonal installation services so you can keep your awning out of harsher weather if necessary.
Awning Repair & Service
For residential and commercial awnings, we can fix up any damage they may take up. We can help any Patterson residents and businesses who need our awning repair services. We can evaluate what has happened to your awning and provide you with an estimate based on what repairs you may need. We are also able to give you any other services you may need like winter cleaning, and will work as fast as possible to get your awning back in top shape.
Commercial & Residential Awnings
Awnings can be installed and repaired for any commercial or residential building you own in Patterson, because we know there are several uses for awnings that you may have. Are you making your business look more attractive? Shielding your family from the sun on the outdoor deck? No matter why you need an awning from us, we have you covered.
Awning Types in Patterson
Stationary Awnings
Stationary awnings are able to be configured for any set up you may have, as we have installed several of these products over decks and patios. You can even have it done for a freestanding poolside cabana! They are meant to hold up in most seasonal weather conditions so you can protect your outdoor area from the harsh sun or a rainy day. You can turn these shade systems into an extension of your living room because they allow you to stay as cool as you need to outside, allowing you to take in the fresh air without dolloping lots of sunscreen or wearing a rain jacket. We are also able to add side curtains and screens to your Patterson awning, in order to protect yourself more if you need it.
Shade Structures
The Eclipse Sunroof Plus is one of our best products, as it protects you from the sun and rain even during the wind! And when you don't need it, you can retract it back inside.
Eclipse Sunroof Plus
This is retractable, motorized and features a long projection, providing more protection from the weather outside. You are able to use this in windy conditions up to 23 mph!
The Eclipse Sunroof Plus is available in two varieties:
Patio Style: Designed to attach to an existing structure.
Pergola Style: Engineered to be mounted on an existing structure.
You are able to operate this innovative shading system in two ways: with a wireless wall switch or a handheld transmitter. After you're finished using it, safely retract the device to keep it lasting for as long as possible.
Retractable Deck and Patio Awnings
Most of our sales are for motorized awnings, and it's easy to see why. It's much more convenient than many other types of awnings, and the motorized retraction can make it much simpler to use. They have been used far more by many of our customers compared to our manual systems and are easier to maintain than many awning types. For your Patterson home or business, a retractable awning may be what your outdoor area needs!
Convenient

Easy to use

Versatile

Provide great protection and shade
Get a Free Estimate!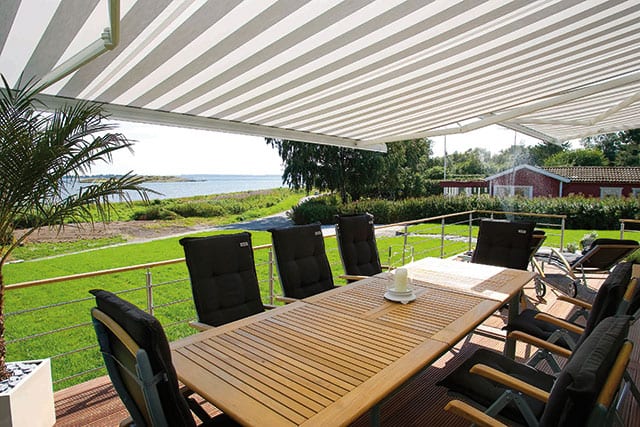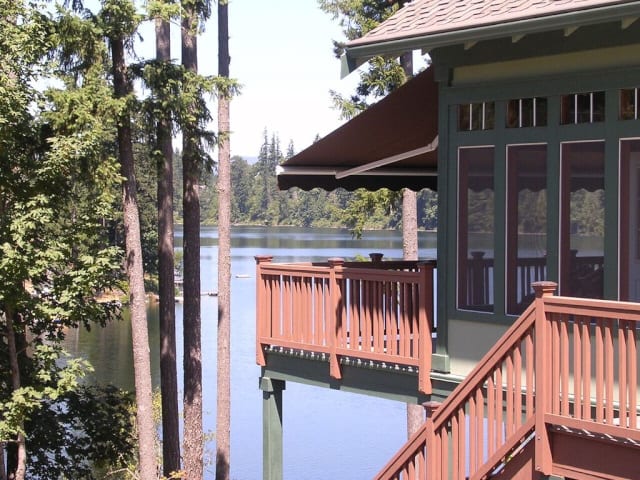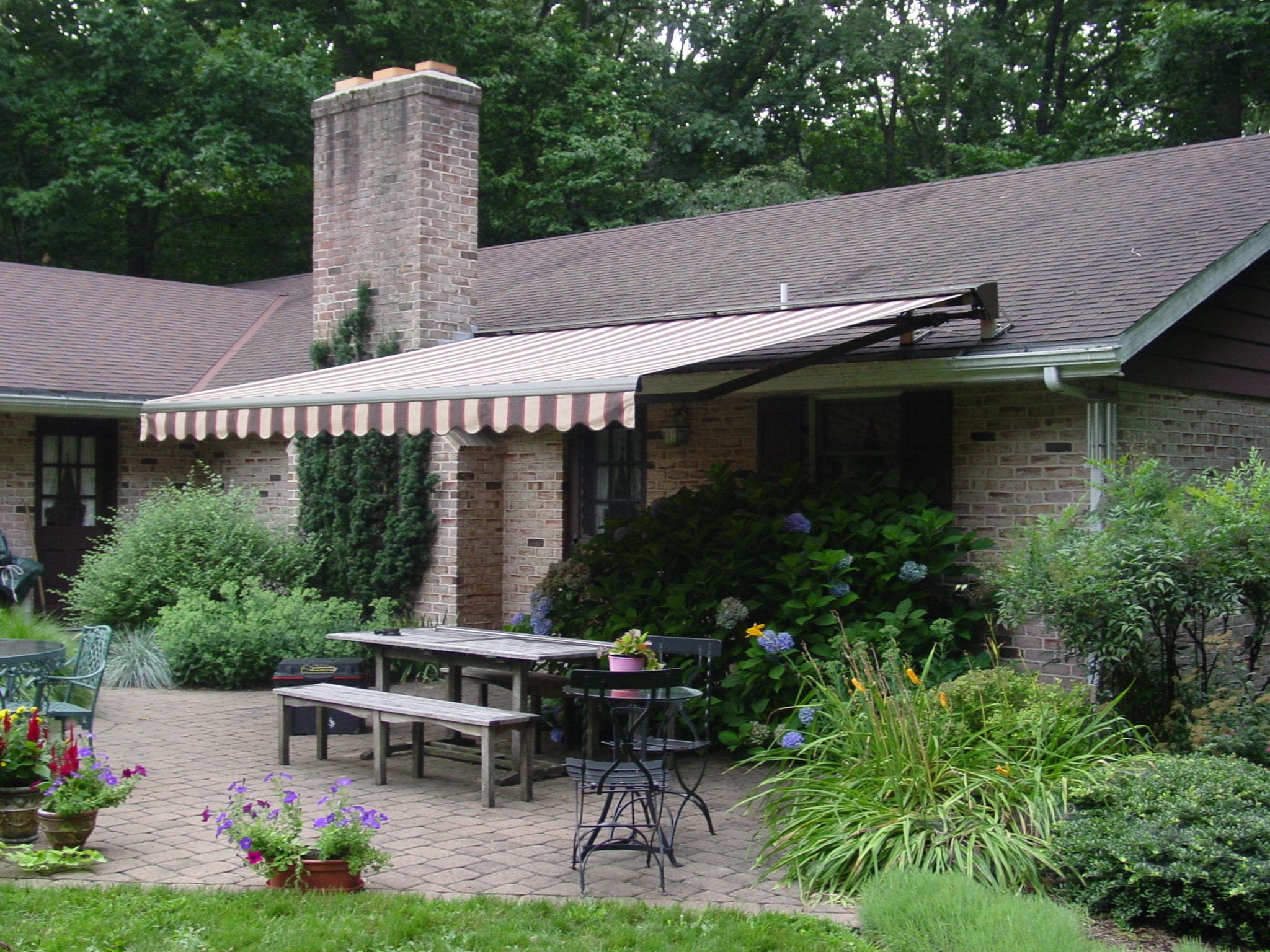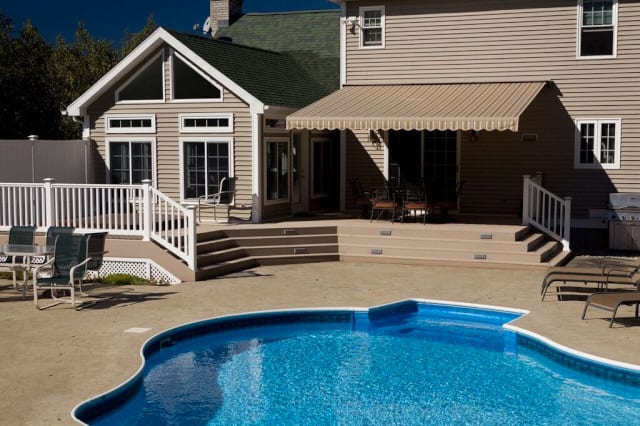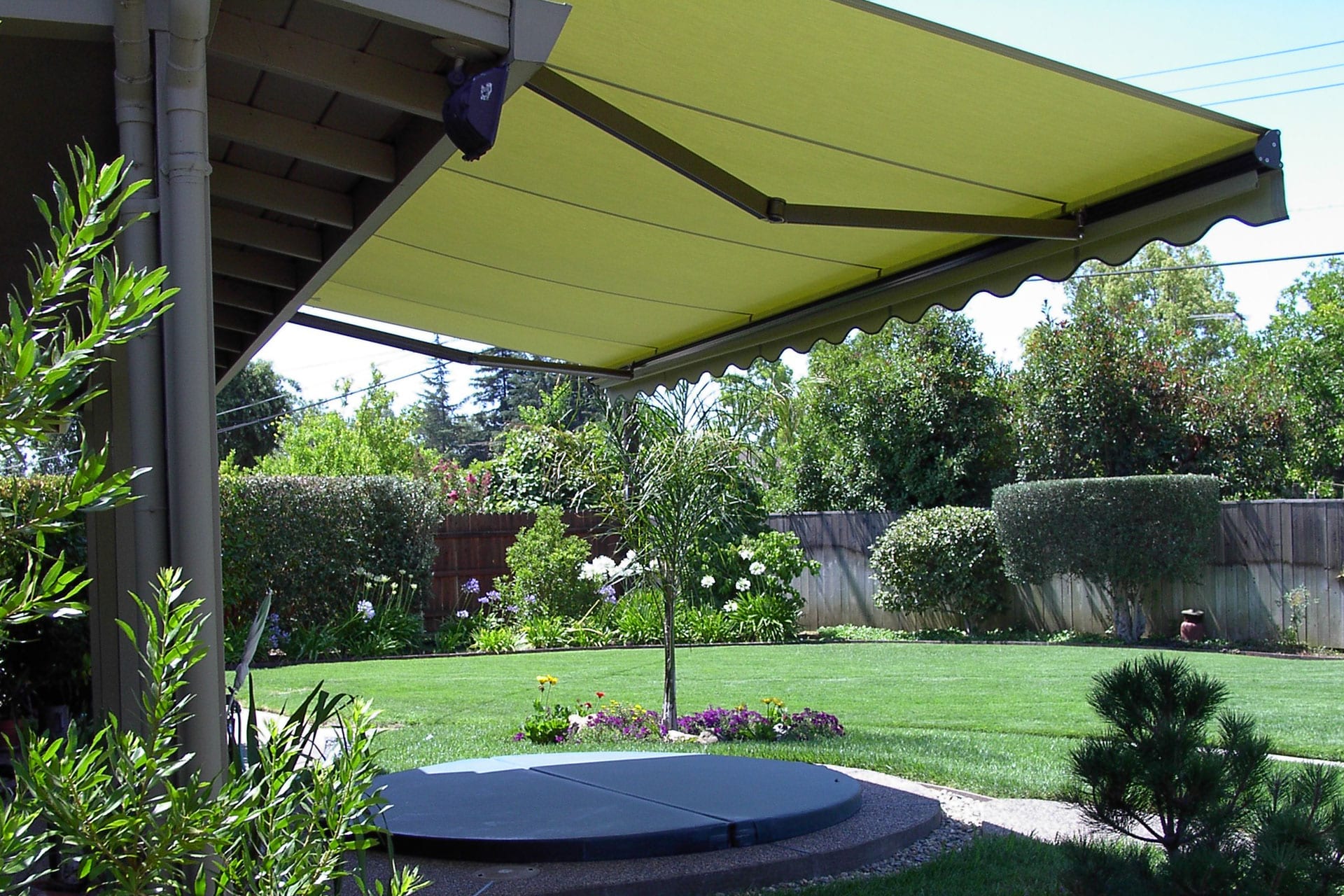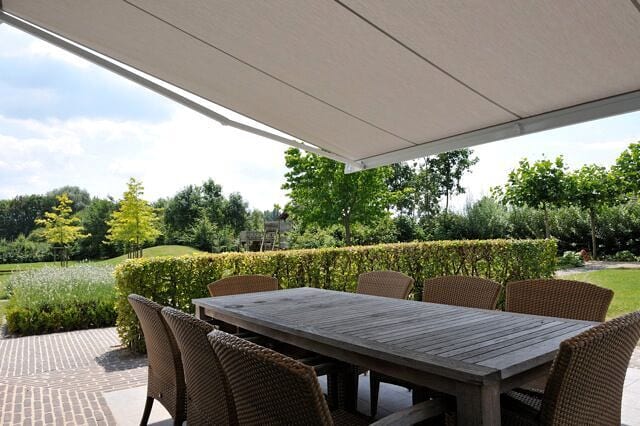 Canopy Installation and Repair in Patterson, NY
A canopy can provide many benefits for your home, and is used year round in many surrounding areas in Connecticut and New York, which can be perfect for your Patterson home. Here are some popular varieties we have in stock:
PERGOLAS
You can get some much-needed shade from the summer and stay cool outdoors. Pergolas can add another level of design to your home, and Durkin's offers custom pergolas designed around your home.
SHADE CANOPIES
Shade canopies can help you with many activities in the summer, such as relaxing on a hot day or hosting a barbecue with your friends. We can help you comfortably enjoy the outdoors in your own backyard with our canopies, which come in varying designs and sizes.
GARDEN CANOPIES
A garden canopy can protect your garden from many problems it can face, such as the presence of insects and rabbits. You'll be able to comfortably enjoy gardening without getting sunburnt on hot summer days.
Get a Free Estimate!
Louvered Roofs in Patterson, NY
We can install louvered roof son your Patterson, NY property to handle northeastern climates throughout the year. It's angled to keep precipitation away from you in the fall and winter while also allowing light and air on your commercial or residential property during the spring and summer. We have been a go-to property for louvered roof projects throughout the tristate area, and are here to help you get the louvered roof you need.
TYPES OF LOUVERED ROOFS
We are the only company you need for your Patterson property's louvered roof, because we are able to install it both as a free-standing structure or as an add-on to your home/building. They are customizable with a variety of add-ons you can put on them, including:
Ceiling Fans

Accent Lights

Custom Colors

Wood Wraps

Solar Shades

Pergola End Cuts
We make our louvered roofs out of aluminum to make sure that the quality and durability are as good as they can be. It's cost-effective, so you are able to get such a well-made product for an affordable price. We make sure that they are versatile, durable and functional for multiple uses, so your louvered roof can be the perfect thing for your Patterson, NY building.
Get a Free Estimate!
Why Durkin for your Patterson, NY Awning?
Your Patterson awnings or louvered roof will be made by some of the most experienced professionals in our industry. We have installed and repaired awnings for over 100 years, and want to give our customers great service in addition to the fantastic products we have in stock.
We have a more reliable rate with our products than most automobile and appliance companies, because with more than 4000 systems in service sold by Durkin, less than .0065%, have an issue annually. Give us a call at our Danbury office if you need an awning or louvered roof project completed in Patterson, NY today.
Get a Free Estimate!
Patterson, NY Awnings