Putnam County, CT Awnings
Awnings, Canopies, Pergolas & Louvered Roofs
For over a hundred years, Putnam County has been able to depend on Durkins for all of their commercial and residential awning needs. Our custom awnings can help enhance the appearance of your home or building and provide you with impeccable UV protection. We are your expert awning installation and repair company in Putnam County, CT.
At Durkin's we offer:
Get a Free Estimate!
Putnam County Awning Installation and Repair
Awning Installation
All of our awning projects begin with a consultation that will result in an estimate. This estimate will help determine the specific needs of your Putnam County business or residential space. We'll also provide you with an accurate price range for the project and a date rage for completion. To achieve the best look and function of your awning in Putnam County, we work directly with you to create exactly what you are looking for in an awning.
Poor awning installations can result in hefty charges for damage and repair costs. That's why our designers and engineers make sure to properly inspect your awning before we install it and after. If you are installing a seasonal awning, we can also help you with uninstalls and re-installs during the changing seasons.
Awning Repair & Service
Have an awning in Putnam County that needs repairs or replacements? No need to panic! The experts at Durkin's can offer you professional repair services for both residential and commercial awnings in Putnam County. We'll first take a look at the damage, decide what truly needs to be repaired and provide you with an accurate and affordable estimate.
After we've given you the estimate, we will wait for your approval before beginning the repair process. We can also offer you additional services that include winter cleaning.
Commercial & Residential Awnings
We install and repair awnings for both commercial and residential buildings. If you're a business seeking to make your business locale more attractive or protect your customers from the weather we've got you covered.
Likewise we can provide residential home owners with beautiful awnings and canopies to cover their gardens, protect their deck, or otherwise enhance their home.
Awning Types in Putnam County
Stationary Awnings
Permanent shade systems are a great investment for your Putnam County home or business. These awnings can be custom designed to fit your space, whether it's a poolside or a patio. Create a truly useful outdoor room for your family or customers to enjoy year round. They can take almost any weather condition in our Connecticut climate. You can even choose to include optional side curtains or screens for further protection.
Having a custom-built shade system can help transform your deck, patio or poolside area into a fantastic getaway. They can be used in most weather types within Putnam County with optional side curtains and screens for greater protection.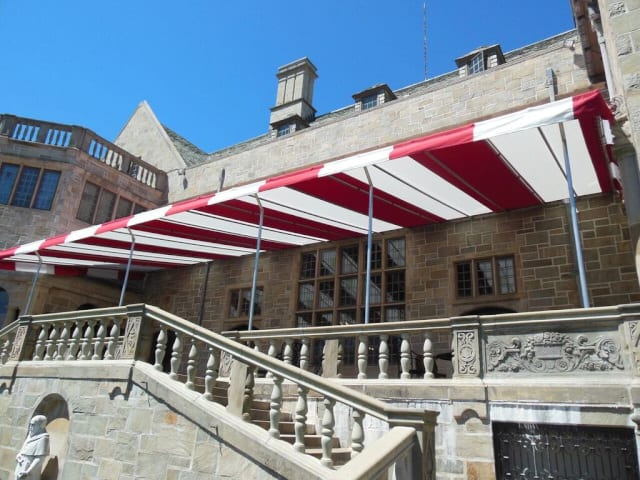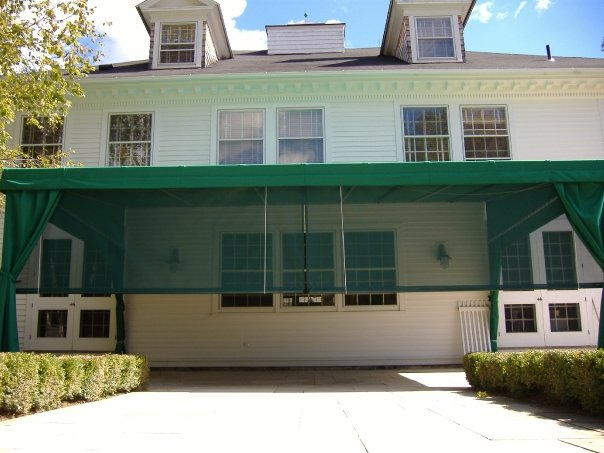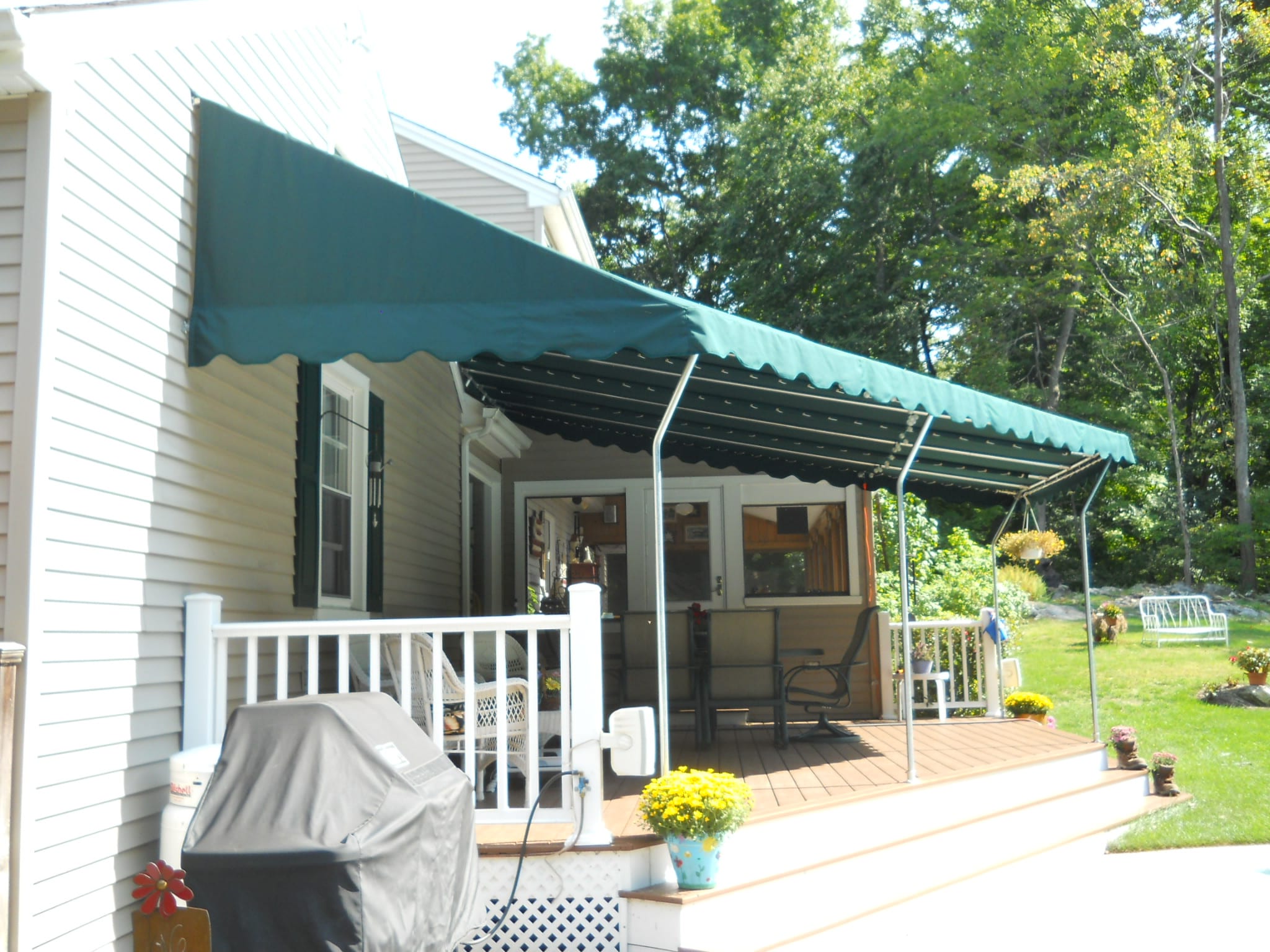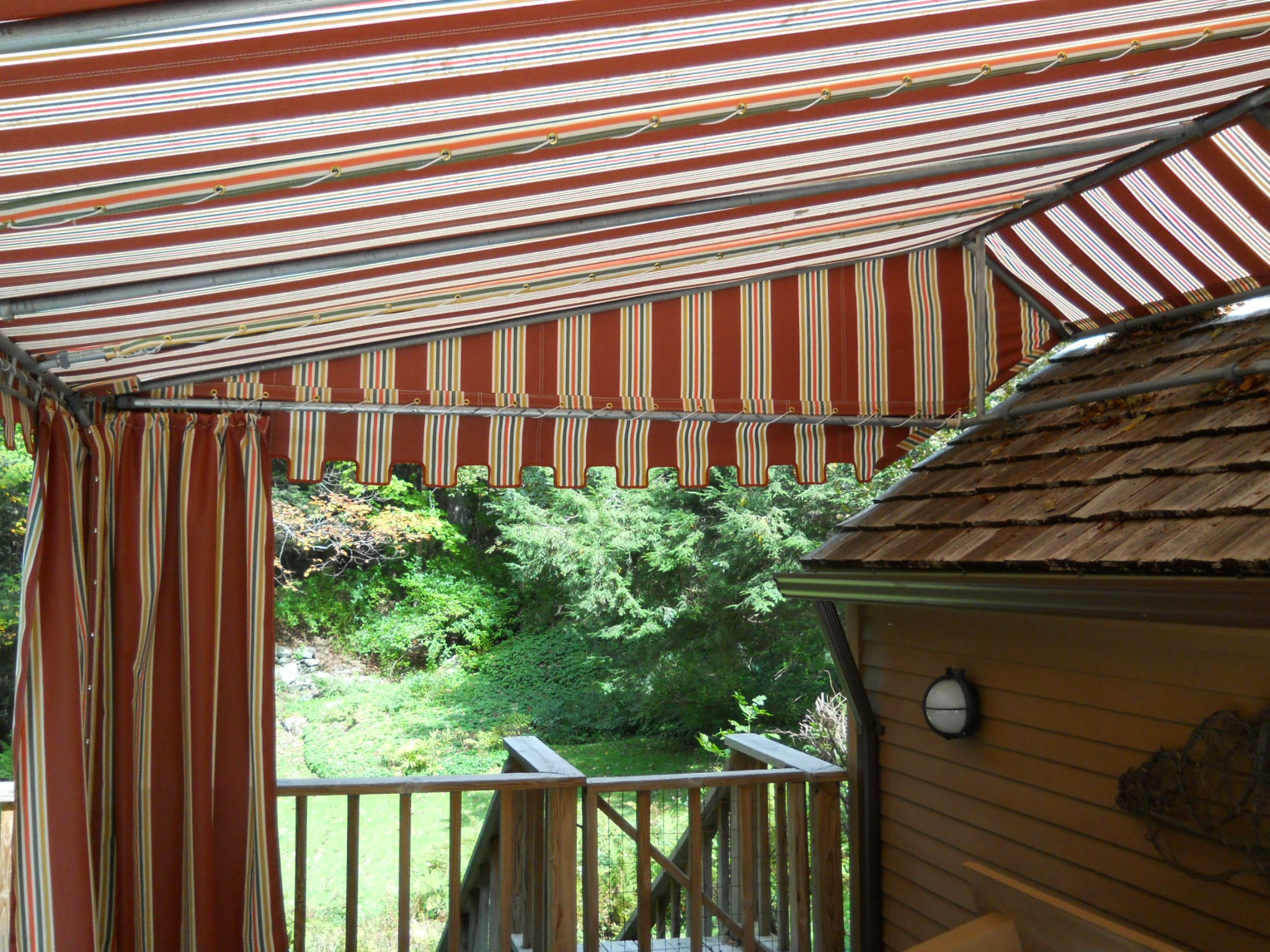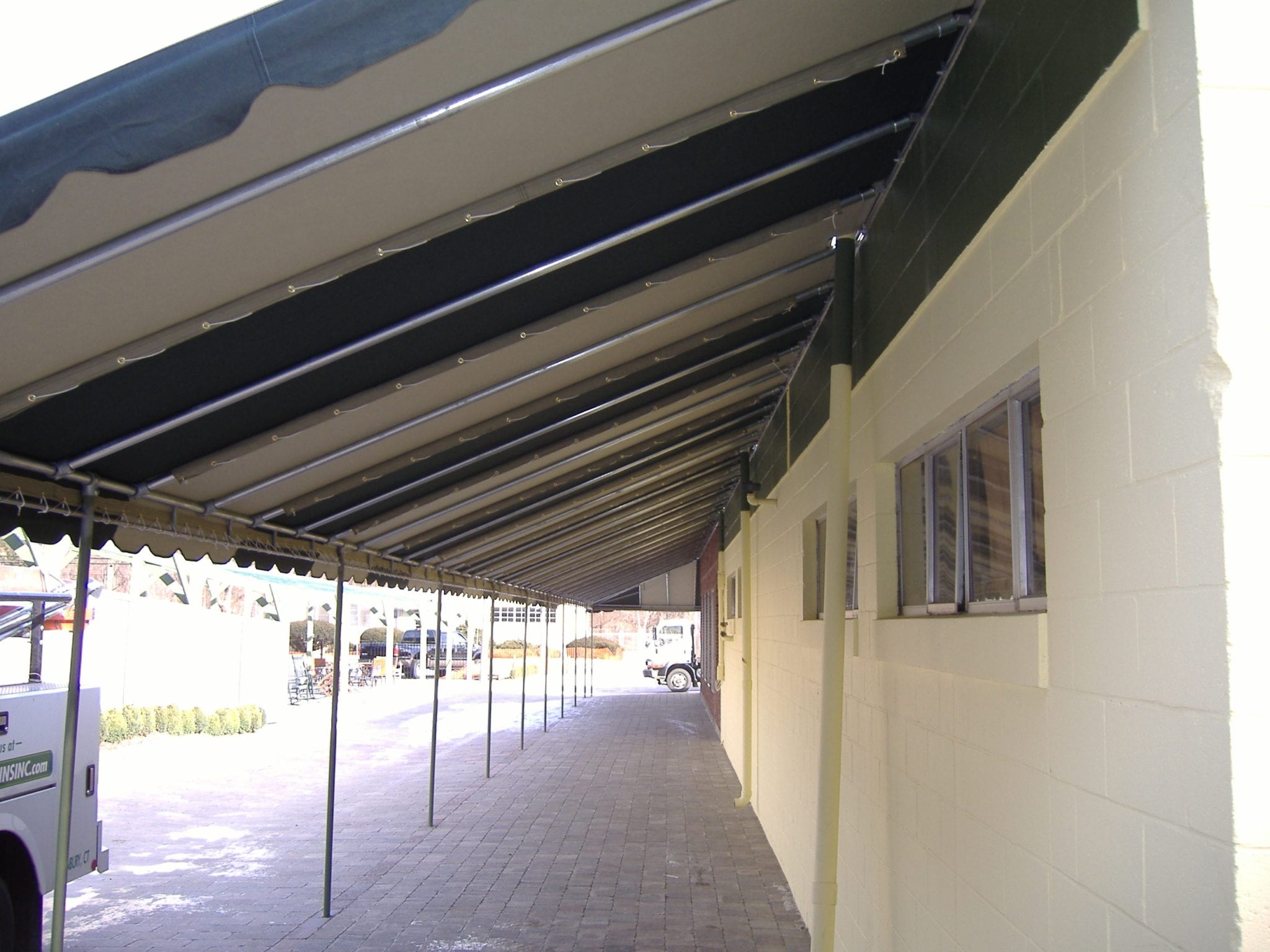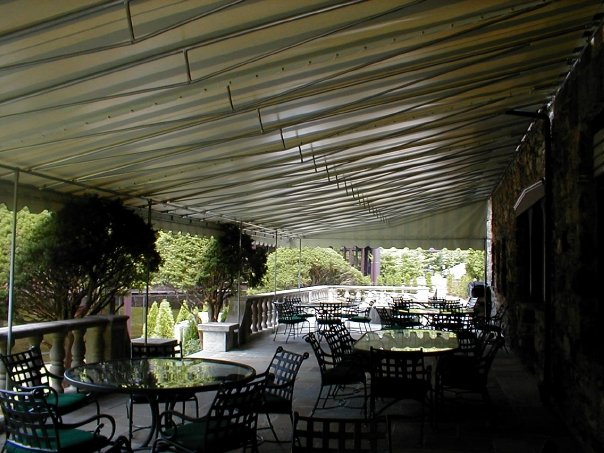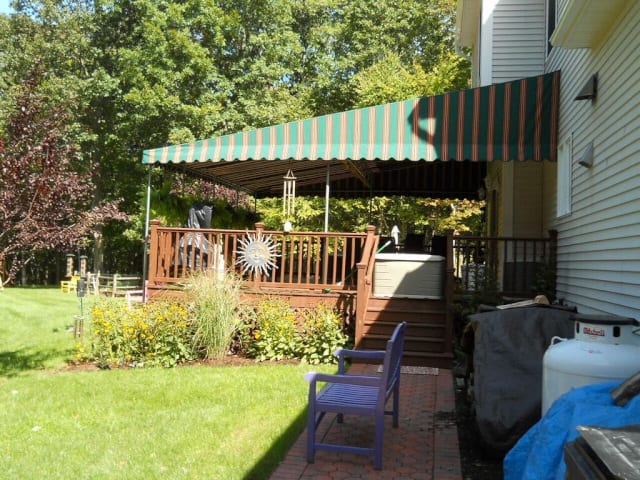 Shade Structures
Are you in need of an awning that can cover your residential or commercial property in Putnam County? The Eclipse Sunroof Plus could be exactly what you are looking for.
Eclipse Sunroof Plus
Is your Putnam County location windy? If so, we have a solution for you! The Eclipse Sunroof Plus offers sturdy construction which can withstand winds up to 23 mph and a level 5 on the Beaufort scale! Its 3-season durability will allow your family or customers an enjoyable place to gather out of the rain and sun. These are motorized and retractable, too! You can use the awning when you'd like and retract it when you no longer wish to use it.
The Eclipse Sunroof Plus is available in two varieties:
Patio Style: Designed to attach to an existing structure.
Pergola Style: Engineered to be mounted on an existing structure.
An easy, push-button system offers both a wall-mount control and a handheld transmitter for your convenience for both types of awnings. This gives you the option to decide when you'd like shade.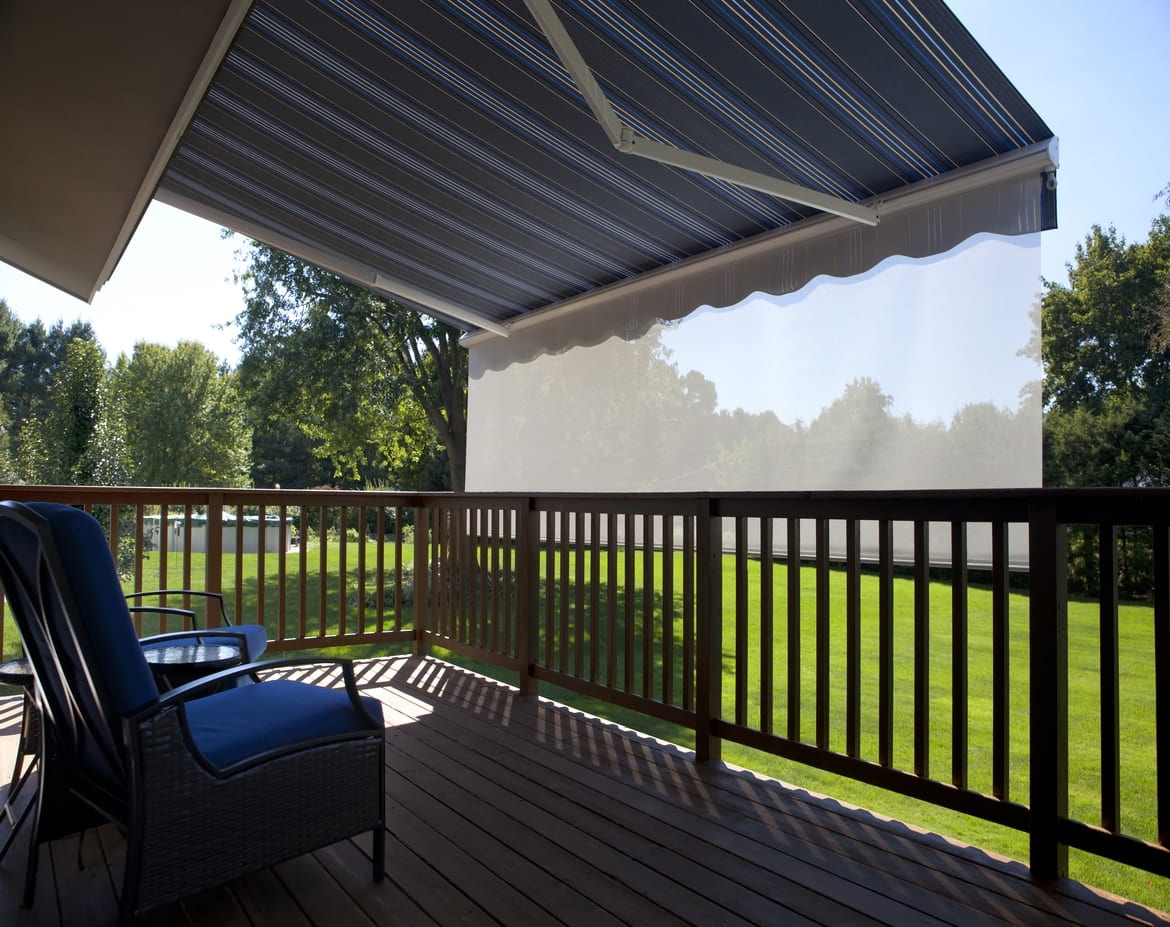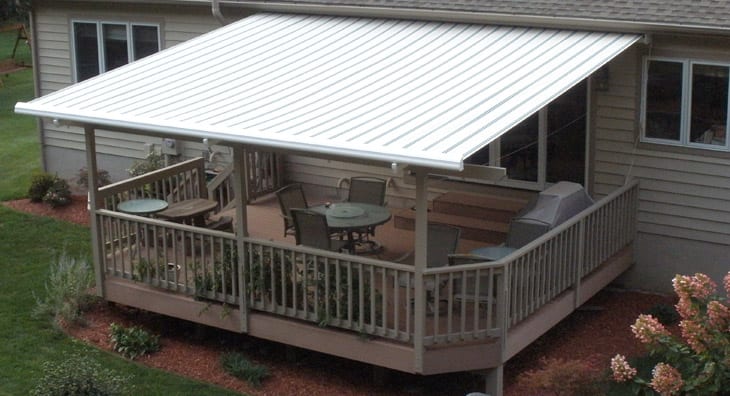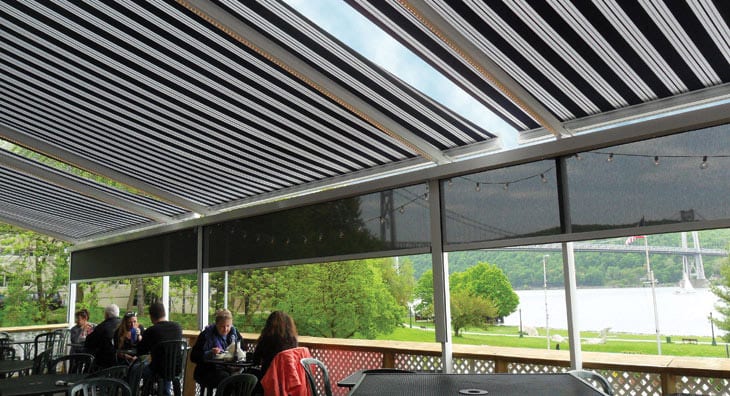 Retractable Deck and Patio Awnings
This European design features a retractable lateral arm design which allows you effortless enjoyment. With a Eclipse Sunroof Plus, there's no yearly maintenance or complicated storage requirements. You simply push a button and it's stored for the season! Relax outdoors at your Putnam County home under a retractable awning from Durkin's!

Retractable awnings are:
Convenient
Easy to use
Versatile
Provide great protection and shade
Get a Free Estimate!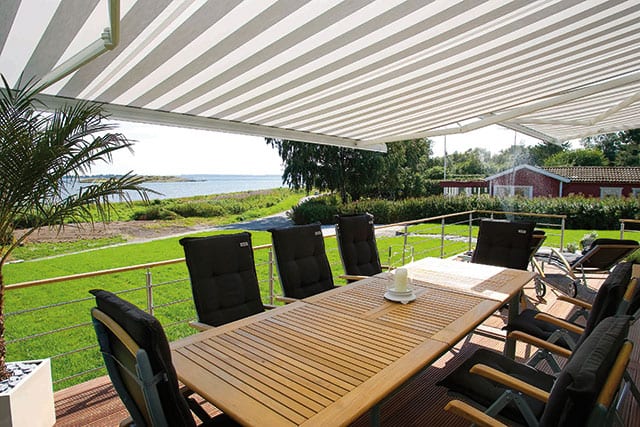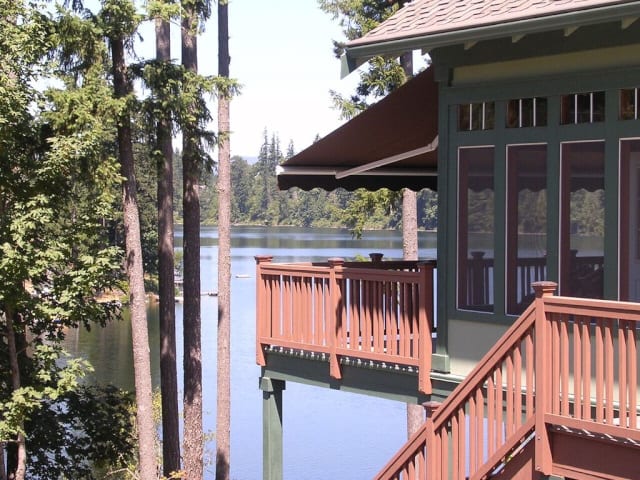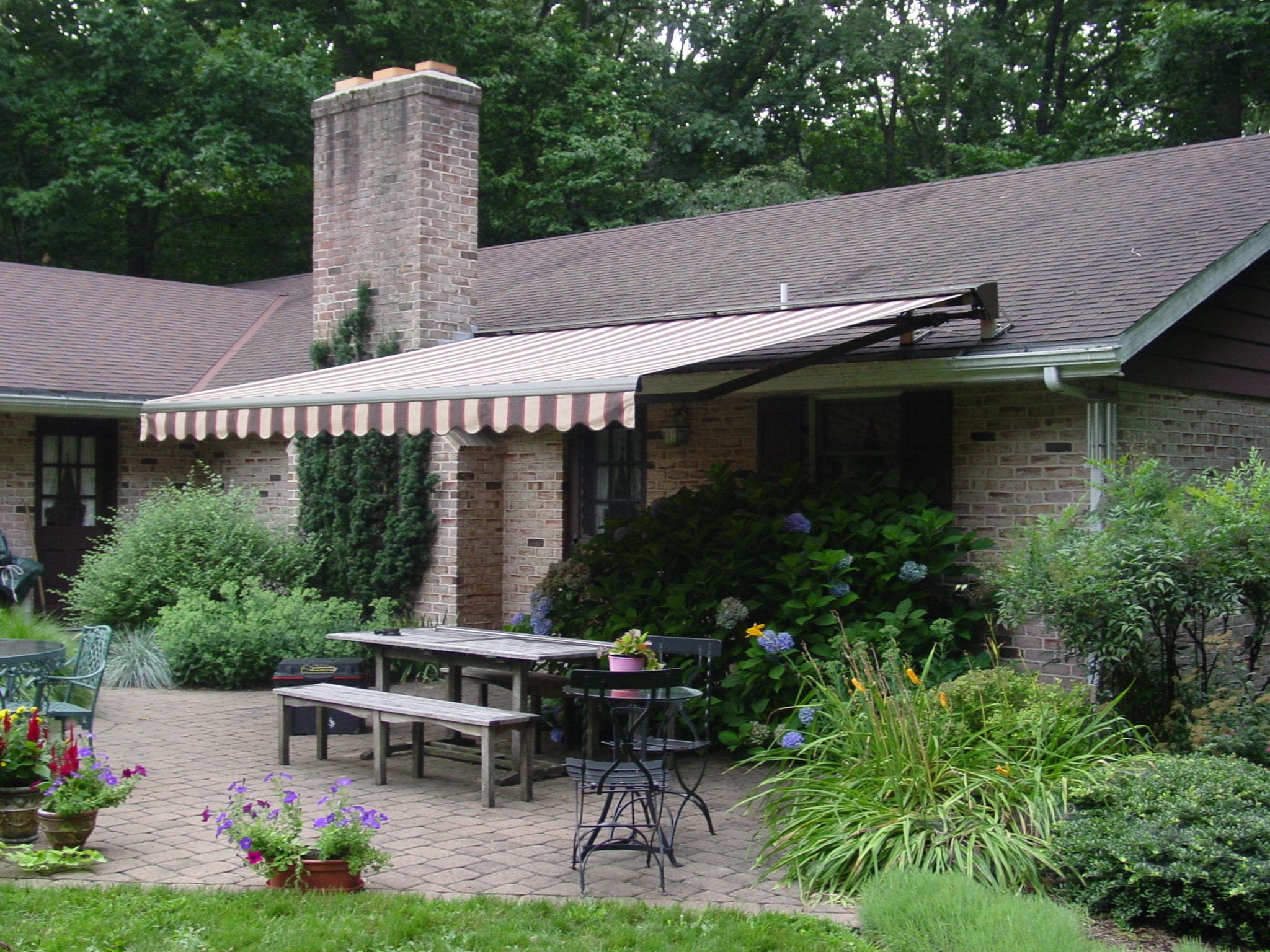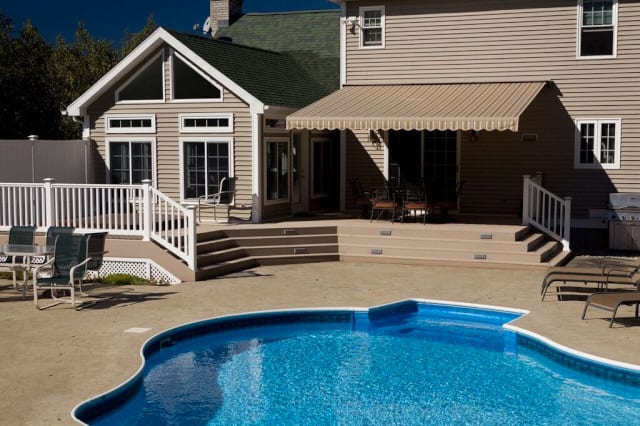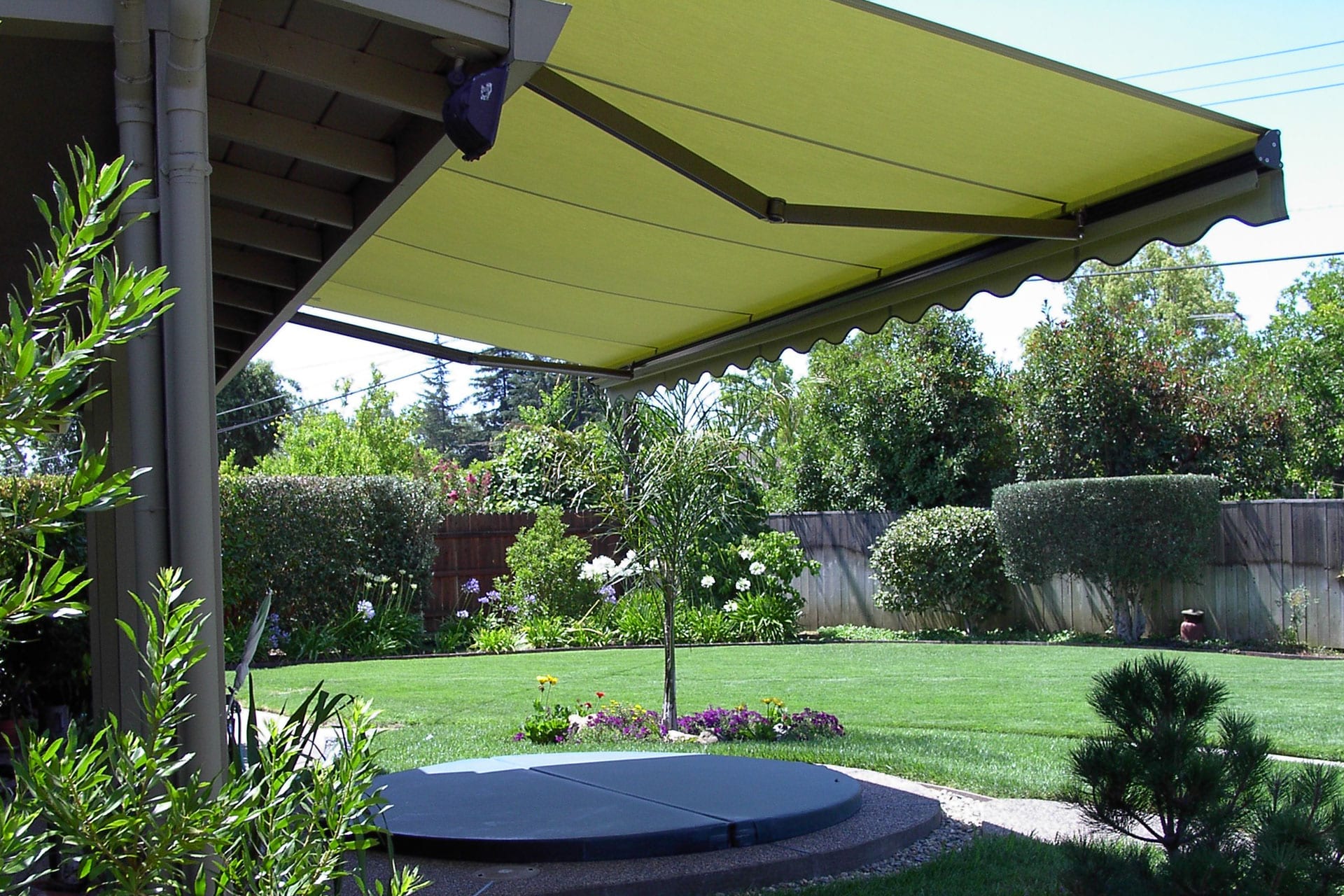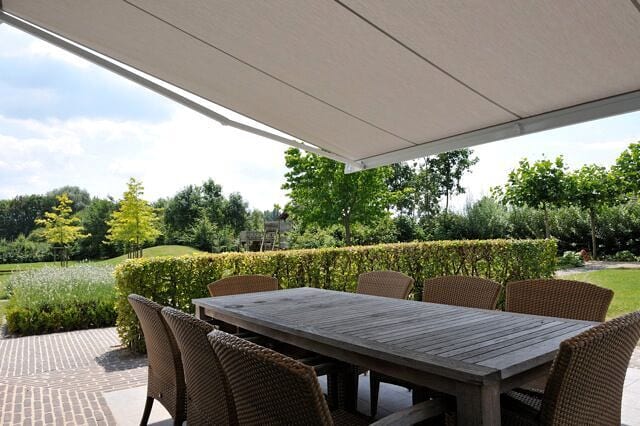 Canopy Installation and Repair in Putnam County, CT
It doesn't matter if you are looking to shade yourself from the sun's intense raze or just looking to re-do your backyard, there are many benefits to a canopy. They are perfect for year-round use in areas like Putnam County. Here are a few of our most popular choices:
Pergolas
Ready to add a new level of design with the added benefit of shade to your Putnam County property? Then a pergola could be the perfect fit for you. If you would like to install a new pergola in your backyard or outside your business in Putnam County, get in touch with one of our representatives for ideas and an estimate.
Shade Canopies
It doesn't matter what type of shade you need or what activity you'll be doing, Durkin's Inc has a shade canopy that is perfect for anything and anywhere in Putnam County. We have a variety of different designs and sizes that can provide you with an adequate amount of shade to comfortably enjoy your Putnam County property.
Garden Canopies
Bring style and comfort to your garden with a garden canopy. Specifically designed to protect your crop or flowers, these shade structures are the perfect accessory and shade structure for your backyard or front yard. They're perfect for creating a comfortable oasis right on your Putnam County property that you can utilize in the warm summer months.
Get a Free Estimate!
Louvered Roofs in Putnam County, CT
Looking for even more protection for your property in Putnam County? We can offer you our custom installations of louvered roofs. These are the perfect shade structure for the Putnam County climate seeing that they allow light and air during the spring & summer months, but repel the elements during the fall and winter. If you are ready to take your shade structure to the next level, contact one of our Durkin representatives to discuss our louvered roof options for the Putnam County area.
Types of Louvered Roofs
Have a louvered roof type in mind? We're your trusted louvered roof installers in Putnam County. We can work on both residential and commercial projects without hesitation. A benefit of louvered roofs come from their easy customizable features and variety of add-ons, including:
Ceiling Fans
Accent Lights
Custom Colors
Wood Wraps
Solar Shades
Pergola End Cuts
Our louvered roofs are made entirely out of aluminum, which makes them durable for the Putnam County weather. We also find that compared to other materials, aluminum helps you cut down on costs without reducing the quality of your product. The strength that these units enable is fantastic for both free-standing structures and add-ons.
Get a Free Estimate!
Why Durkin for your Putnam Awning?
For over a hundred years, Durkins has provided the Putnam County area with dedicated designers and experts in awning installations and repairs. We are dedicated to providing our clients with the most honest and affordable products. In fact, with more than 4000 systems in service sold by Durkin, less than .0065%, have an issue annually. This fact proves just how reliable we are compared to most industries in the Putnam County area. There's no better choice for designing, installing and repairing awnings for both residential and commercial properties in Putnam County.
Get a Free Estimate!
Putnam County Awnings