Putnam Lake, NY Awnings
Awnings, Canopies, Pergolas & Louvered Roofs
Durkin's (from its Danbury, CT office) has over 100 years of experience serving the Putnam Lake, NY area with its awning services. For both commercial and residential buildings in Putnam Lake, Durkin's has installed and repaired several types of awnings its clients want. We make sure our awnings are enhancing the appearance of the building in addition to protecting people from the weather and the sun's UV rays.
At Durkin's we offer:
Get a Free Estimate!
Putnam Lake Awning Installation and Repair
Awning Installation
Every project starts with a consultation and an estimate. We figure out which date we can evaluate your building for an awning installation and can figure out a price range that fits your needs. For your Putnam Lake property, we will optimize what you really need by collaborating with you on which awning would work best for your property. Damages and repair costs can rack up quite a bill if your awning isn't installed properly. Building inspections are a must, and we will make your installation last the test of time by carefully looking your building over for any potential problems. We also can uninstall and reinstall awnings seasonally if they are only needed in certain climates.
Awning Repair & Service
In the event that your Putnam Lake awning becomes damaged, we can offer repair services for your awning to bring it back into shape. We can look over your commercial or residential property and give you an estimate for what repairs you need. We will work as fast as we can to make sure your awning can be as good as new, and we also provide other services for your awning's health like winter cleaning.
Commercial & Residential Awnings
Awnings can be installed for both commercial and residential buildings, whether you want to make your business look more attractive or if you want to protect your garden. No matter what types of reasons our customers need an awning, we have them covered. We also provide awning repair services in case your awning starts to deteriorate due to the weather and general wear and tear.
Awning Types in Putnam Lake
Stationary Awnings
Stationary awnings provide permanent shade to an area of your commercial property or residence, and can be configured to fit just about any outdoor area. Patios, decks and freestanding poolside cabanas can be treated as an extension of your living space as they are protected from many seasonal weather conditions. You can hang out by the pool without heatstroke and can make sure it stays up during a harsh wind. You can also add optional side curtains and screens to your Putnam Lake awning for greater protection as needed.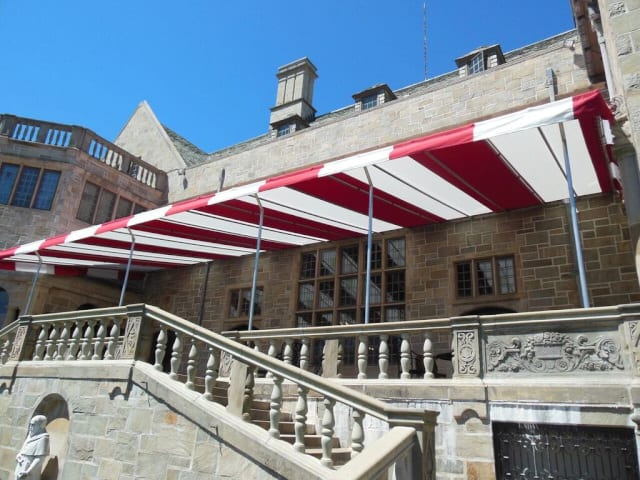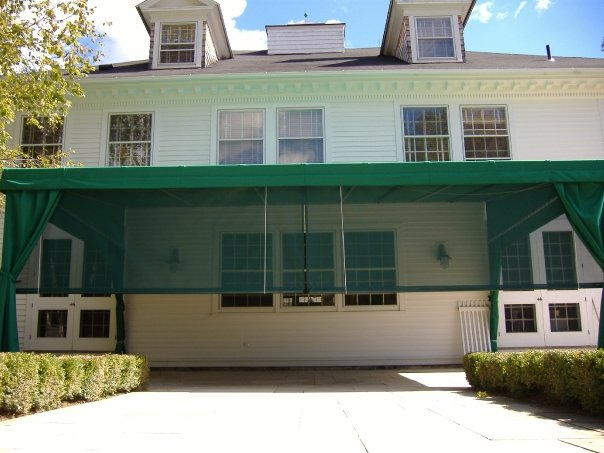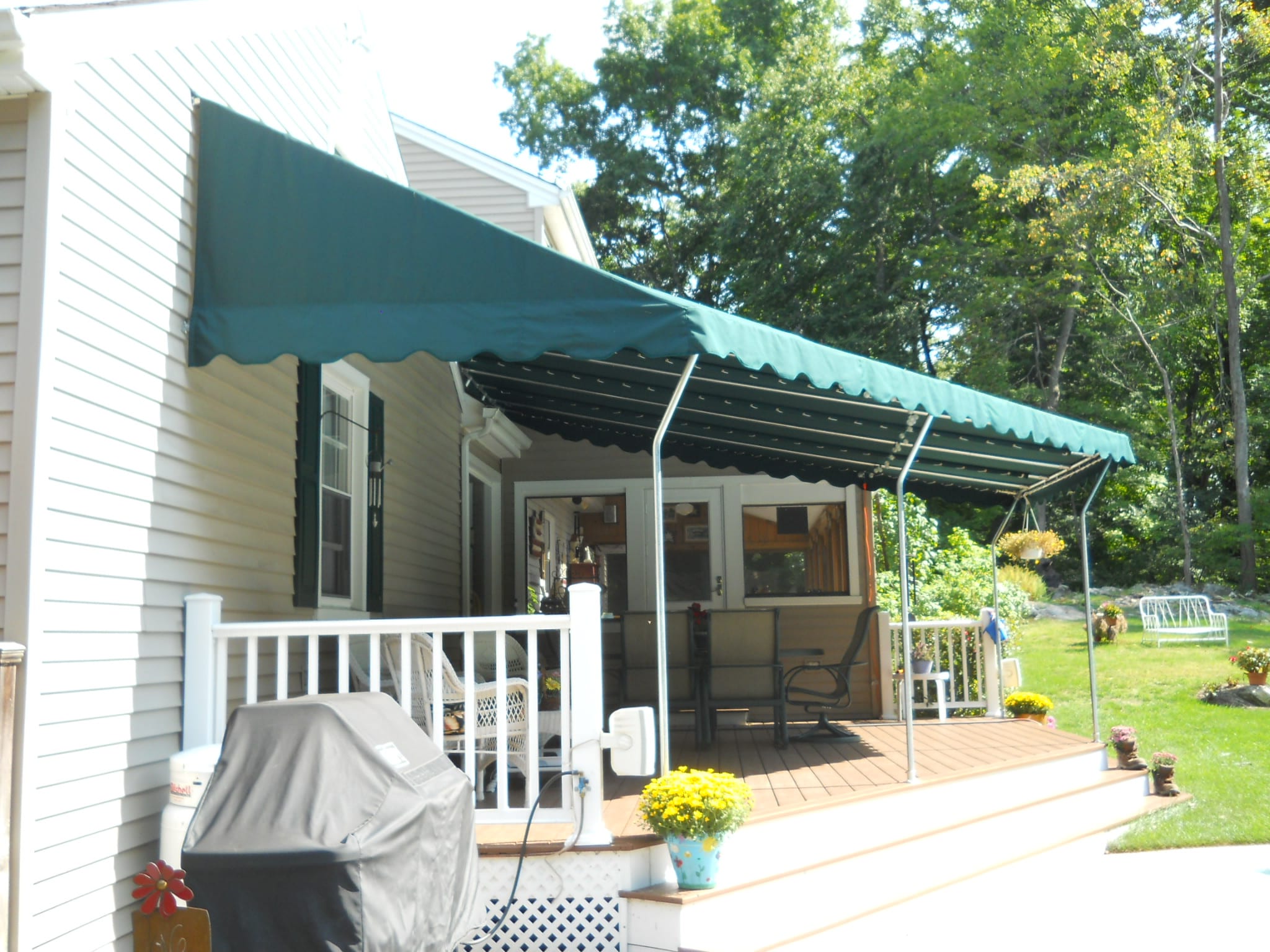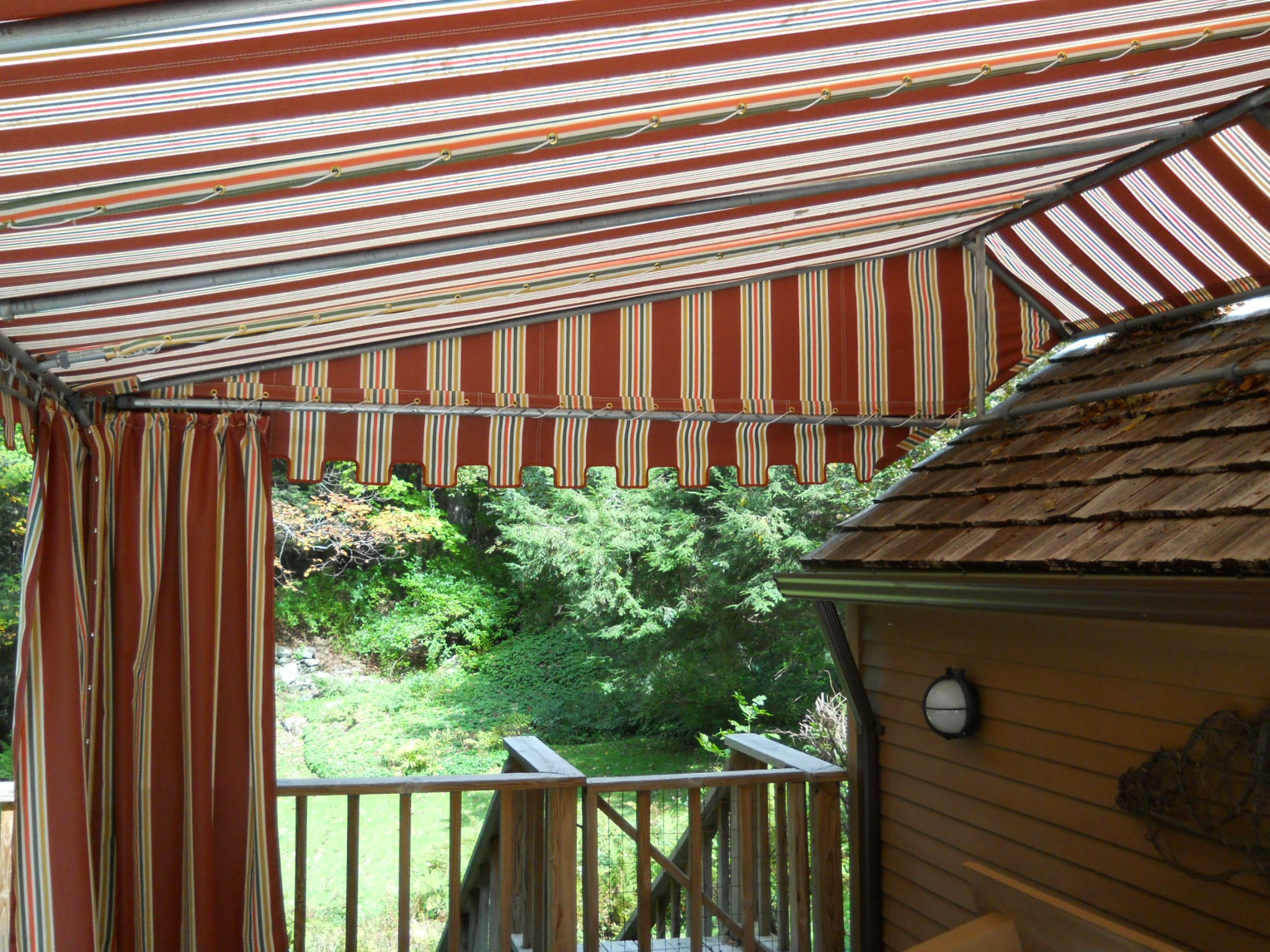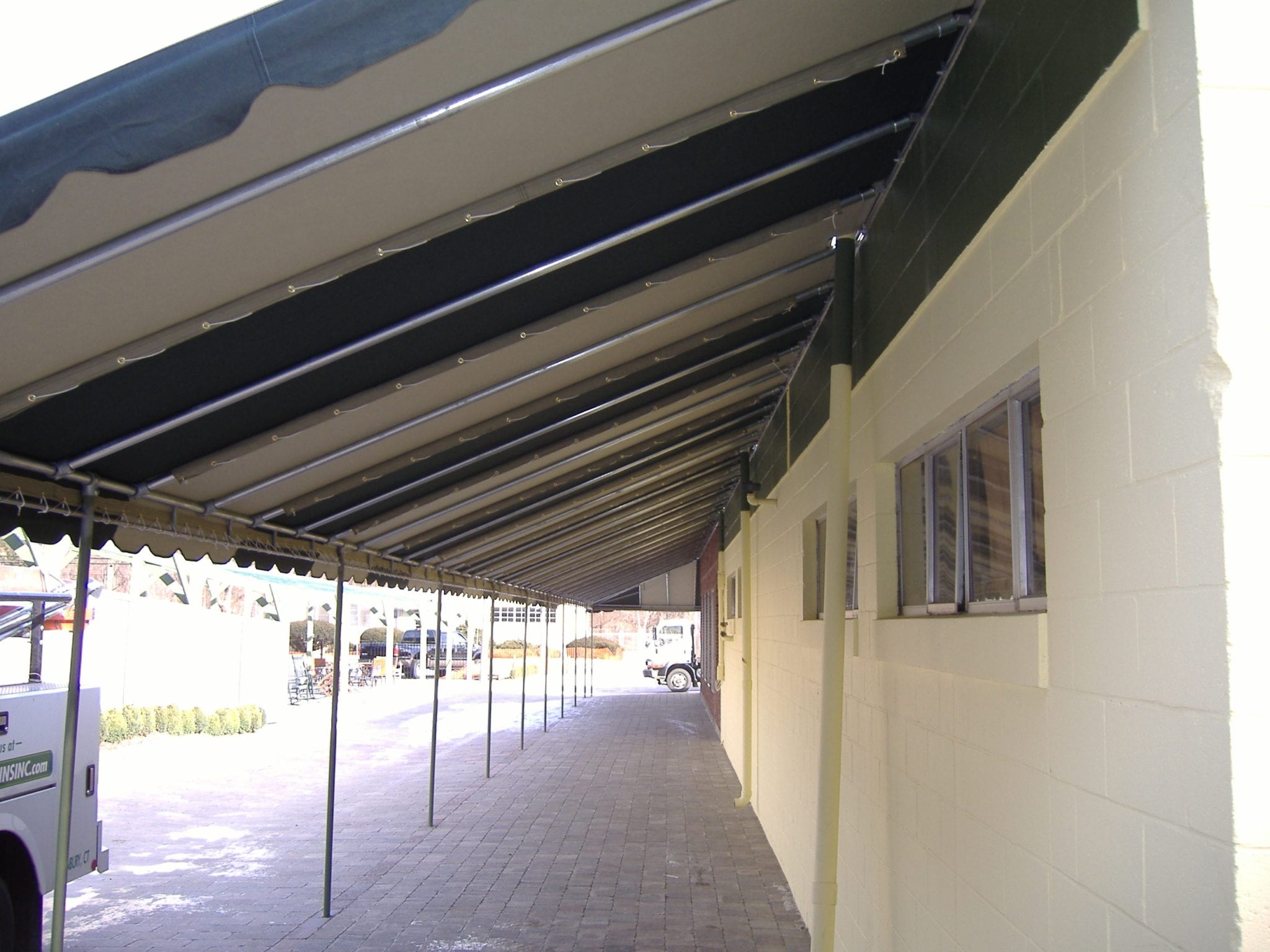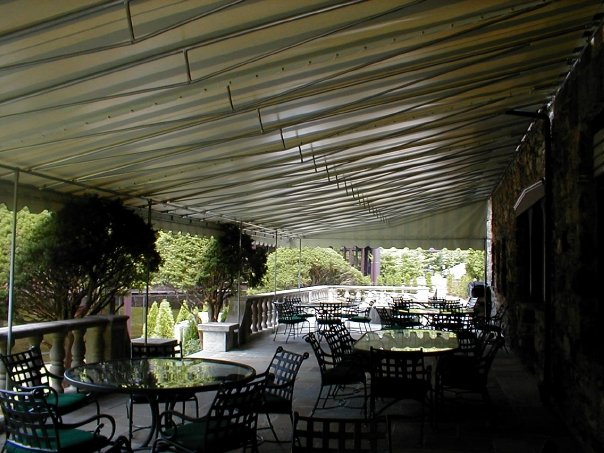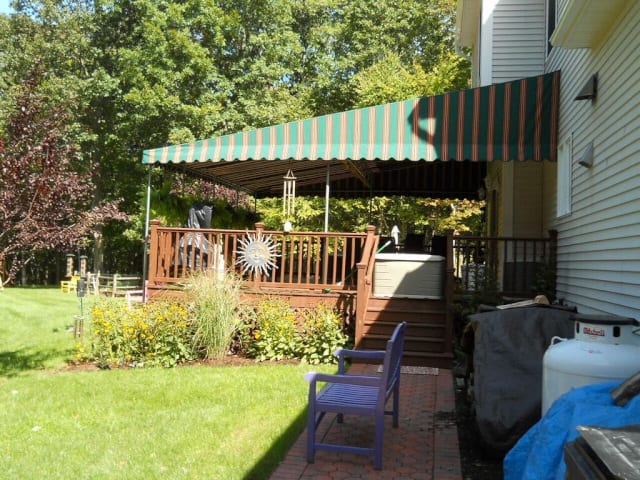 Shade Structures
You may need the Eclipse Sunroof Plus for your Putnam Lake commercial or residential property if you need more protection from the sun and rain, even during the wind.
Eclipse Sunroof Plus
You can get three-season protection from the elements with our retractable motorized shading system, thanks to its longer projection. You can use this system in weather conditions up to a 5 on the Beaufort scale or in wind conditions up to 23 mph.
The Eclipse Sunroof Plus is available in two varieties:
Patio Style: Designed to attach to an existing structure.
Pergola Style: Engineered to be mounted on an existing structure.
You can safely retract the awning when you aren't using it, and both versions of it can be operated with a handheld transmitter or a wireless wall switch.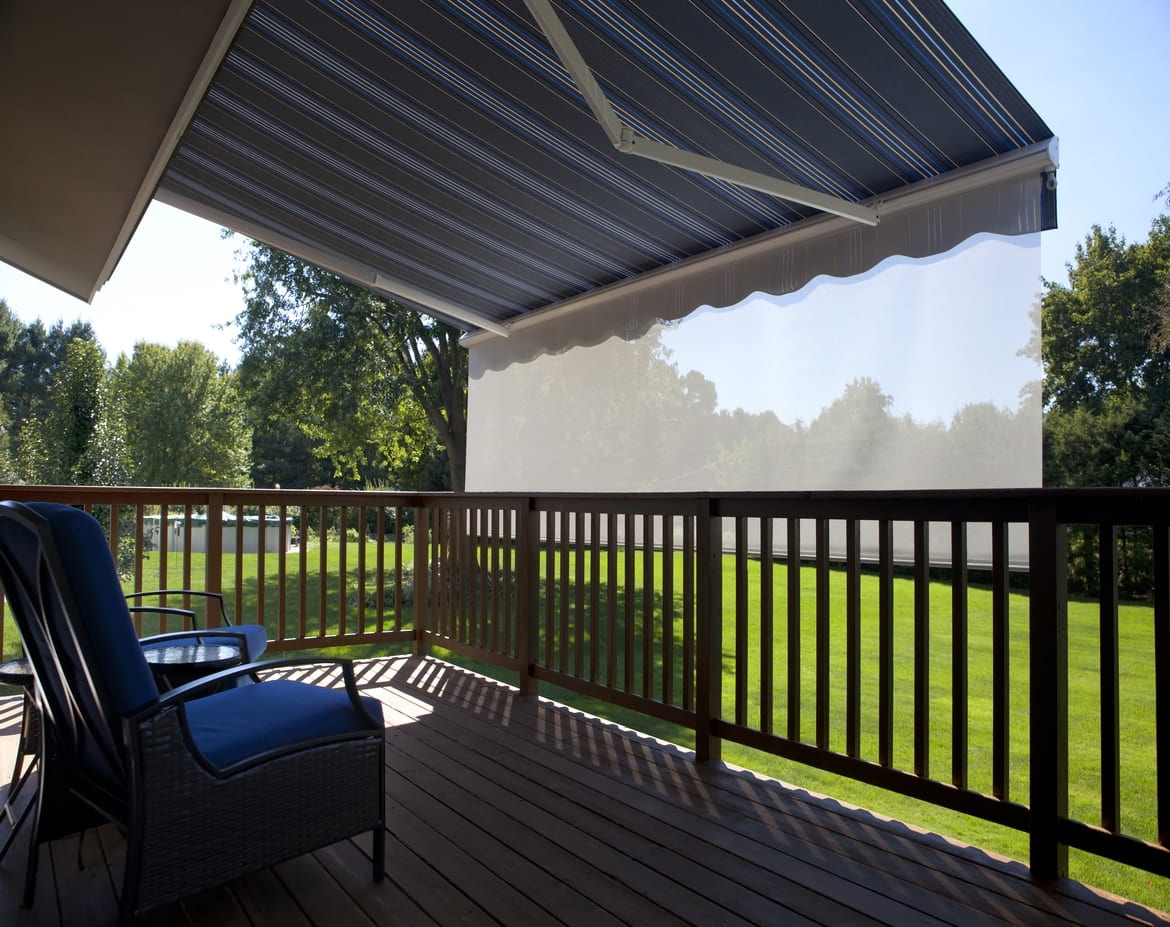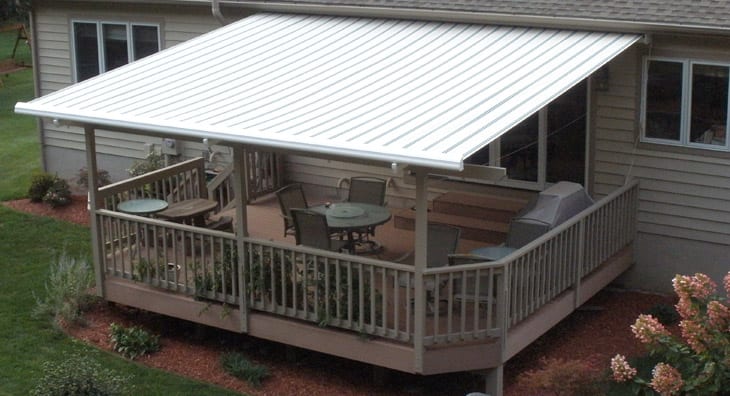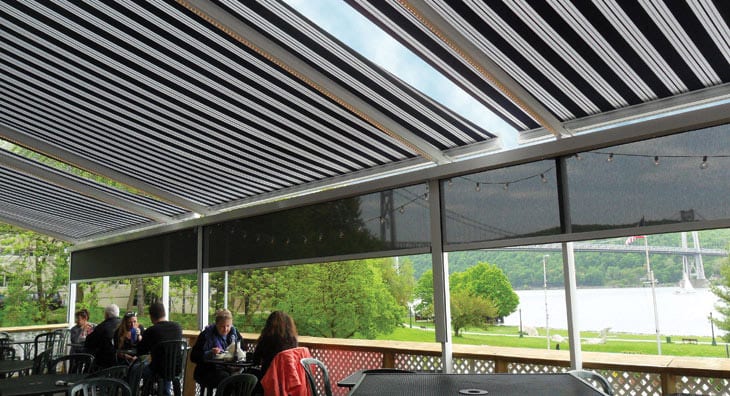 Retractable Deck and Patio Awnings
You can use retractable awnings for greater convenience, and these can be motorized for ease and simplicity. These awnings are by-far the most popular items we sell. Your Putnam Lake home or business may have an easier time to maintain the motorized awning, and because they're so easy to use they are easier to maintain. Retractable awnings are:
Provide great protection and shade
Get a Free Estimate!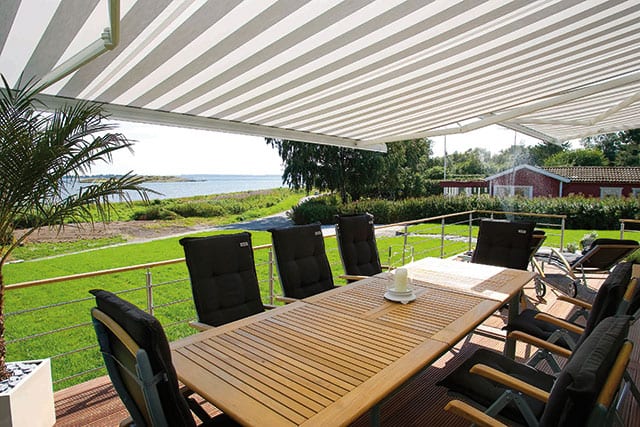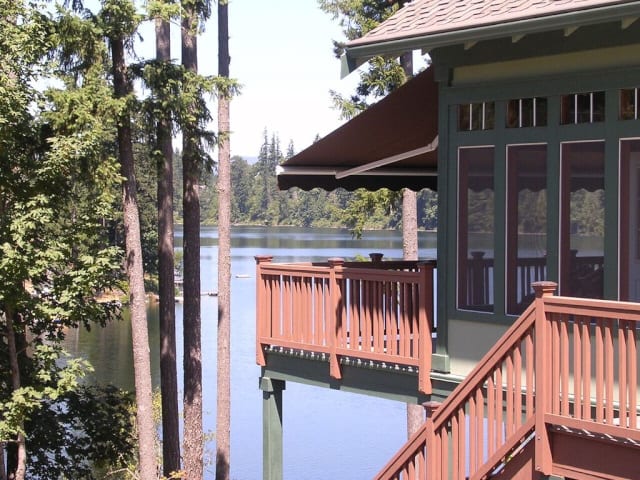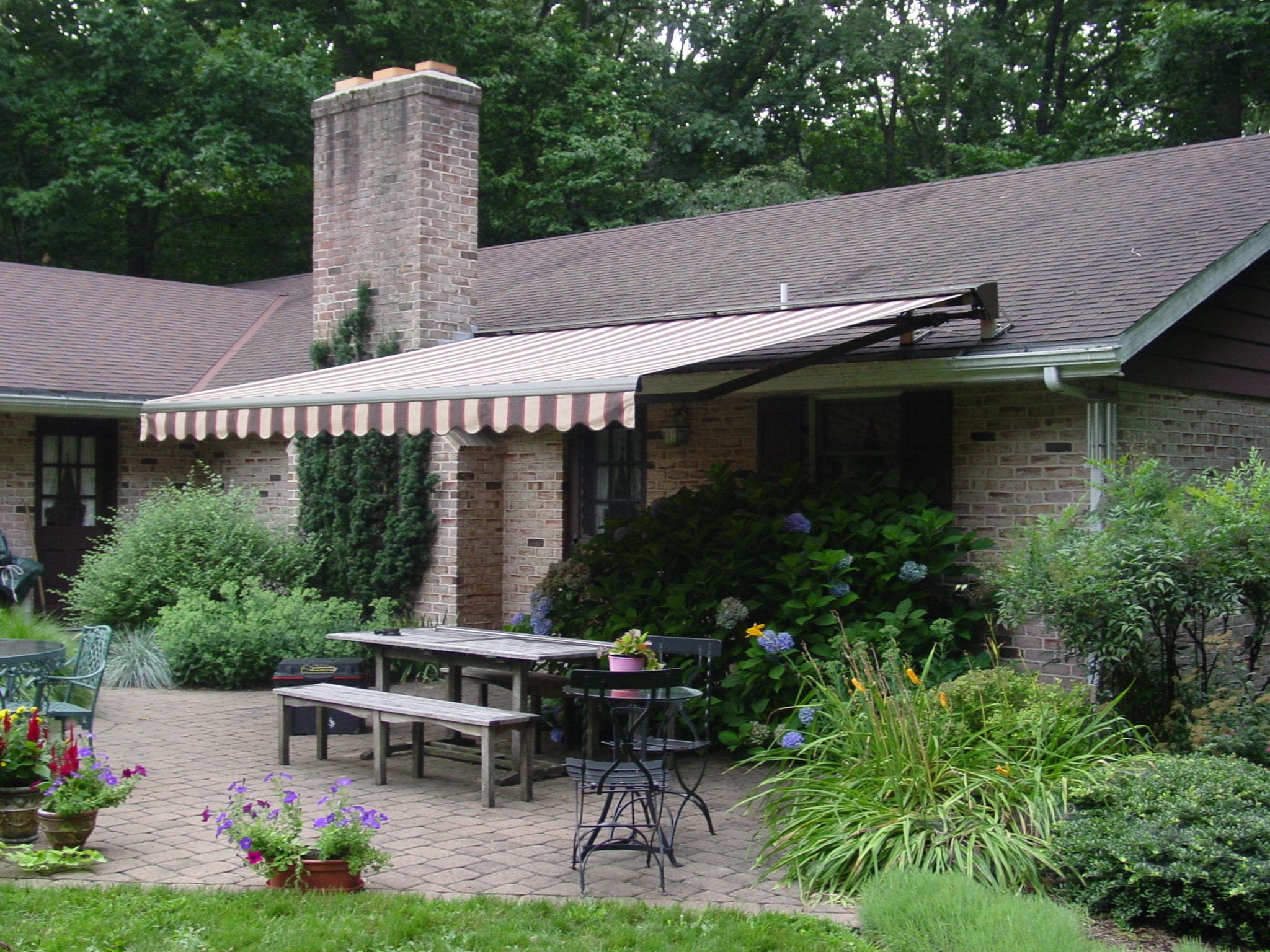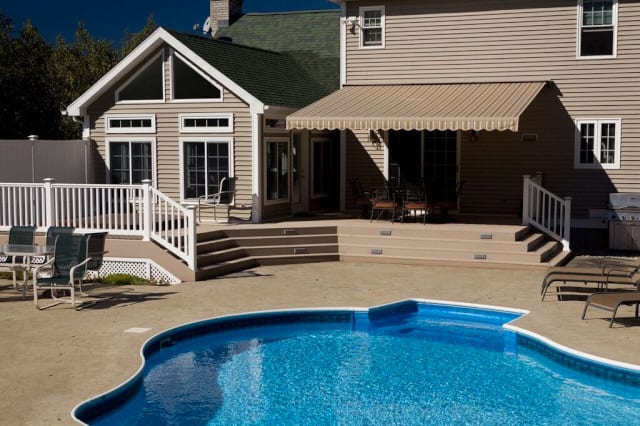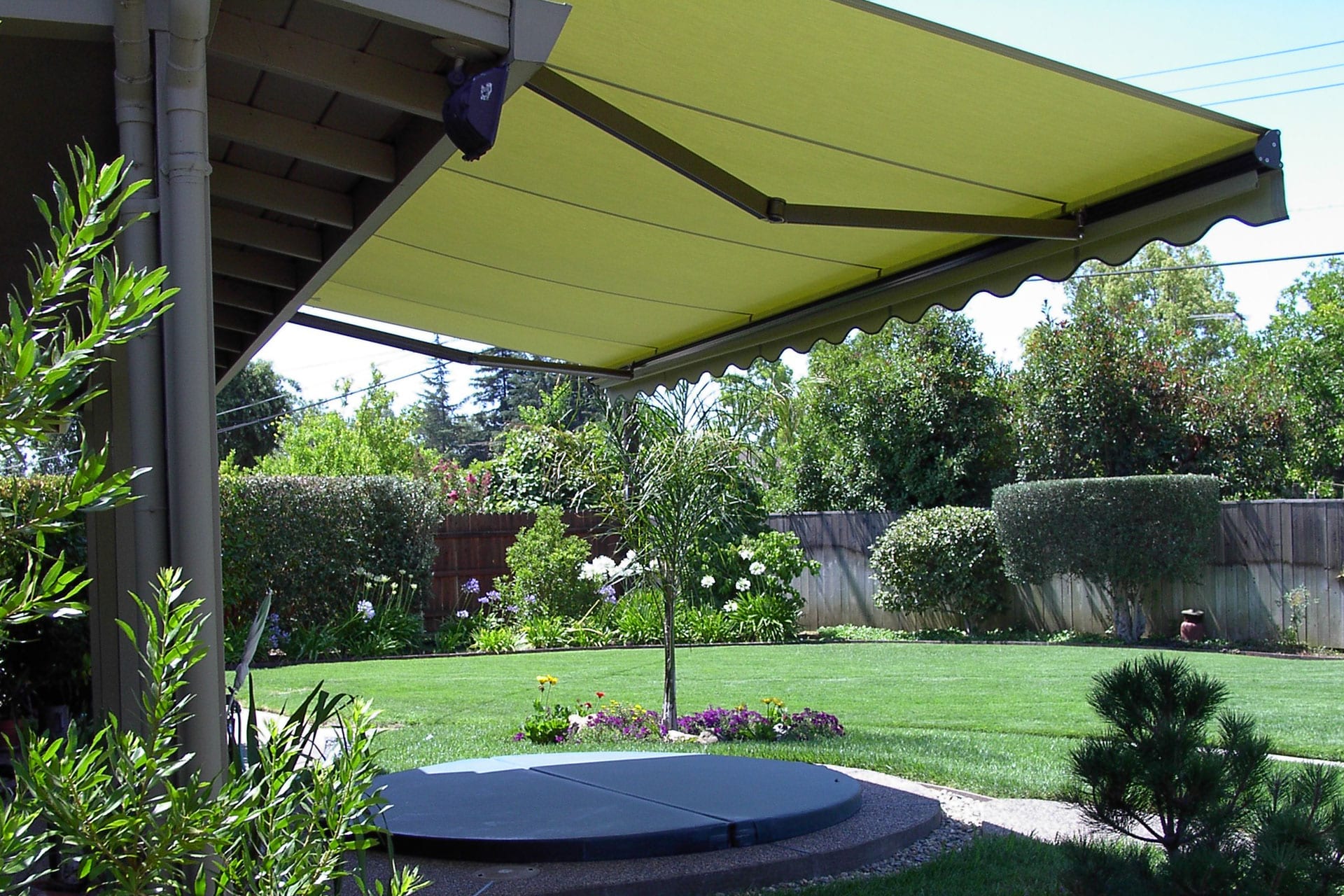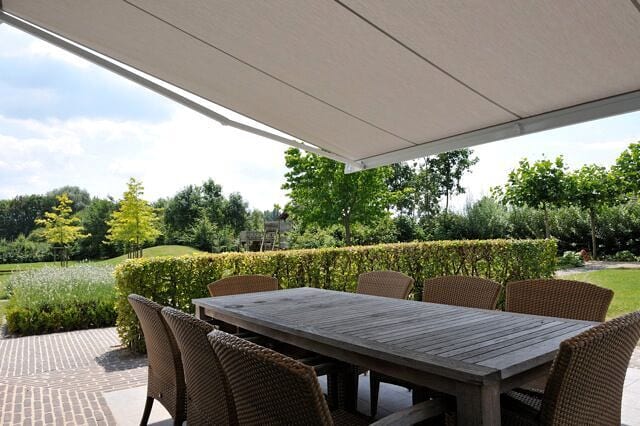 Canopy Installation and Repair in Putnam Lake, NY
Canopies can provide unique benefits to yoru Putnam Lake residence, whether you're seeking shelter from the sun or if you want to redecorate your backyard. They can be pretty popular and used year-round in surrounding Connecticut and New York areas. Here are some of our most popular varieties.
PERGOLAS
You can add another level of design while also getting the shade to stay cool outdoors during the summer with a pergola. Durkin's can provide one with fully customized construction.
SHADE CANOPIES
Shade canopies can be useful to use when you are relaxing under the sun or if you want to host a BBQ. You can choose from various designs and sizes to provide all the shade you desire to comfortably enjoy your backyard the way you want to.
GARDEN CANOPIES
Garden canopies beautify your backyard while protecting your plants and crops from insects and harsh sun rays. It can be used in the warm summer month to make gardening more enjoyable.
Get a Free Estimate!
Louvered Roofs in Putnam Lake, NY
Louvered roofs need to be installed properly by outdoor roofing experts, and as such we are the go-to Putnam Lake roofing company for louvered roof projects. Durkin's louvered roofs are angled to allow light and air during the warmer months and repelling precipitation during the cooler months. It is designed to function well in New England weather, and as such we can answer any questions you may have on louvered roofs in Putnam Lake, NY.
TYPES OF LOUVERED ROOFS
Roofs can have a lot of variety, and as such we need to stay knowledgeable about what types of products we can install. They are customizable and come with many types of add-ons, so we can vary the type of project you want without any hassle. We can give you these add-ons with your louvered roof:
Aluminum roofs can be durable and keep your roofs at a top-notch quality. It's meant to last a long time while also being cost effective, with it being a freestanding unit or an add-on to an existing structure. For Putnam Lake homes and businesses, louvered roofs are the most versatile type of outdoor roof you can have.
Get a Free Estimate!
Why Durkin for your Putnam Lake, NY Awning?
Durkin's has served the Putnam Lake area from its Danbury, CT location for generations. We are as dedicated to our craft as we were at our founding a hundred years ago. We make sure to have customer service as valuable as the products we install. Trust no one else to create, install or repair an awning on your Putnam Lake commercial or residential property.
Get a Free Estimate!
Putnam Lake, NY Awnings