Sherman, CT Awnings
Awnings, Canopies, Pergolas & Louvered Roofs
With over a hundred years of professional and quality service, Durkin's proudly serves the people of Sherman, CT with beautiful and conventional awnings. Our services include awning installations and repairs for both commercial and residential properties. We offer custom built and designed awnings to improve the aesthetic of your Sherman property while also providing protection from the sun and other elements.
At Durkin's we offer:
Get a Free Estimate!
Sherman Awning Installation and Repair
Awning Installation
Each project we help with begins with a project estimate. We provide trustworthy consultation that determines what you need for your awning, then schedule specific dates and a price range for your Sherman project. Durkin's is committed to keeping our customers involved in the process to make sure the final product is exactly what you want for your Sherman property.
Without proper installation, awnings can easily be damaged, which can lead to burdensome repair costs. That is why Durkin's offers dependable pre-inspections of your property to guarantee a quality installation. Our installation services are applicable for seasonal awnings, too, to put up or take down your Sherman awning.
Awning Repair & Service
Damages can happen naturally, and we understand that here at Durkin's. With our professional repair services, we will have your awning back to its great condition in no time. We offer repairs for commercial and residential awnings alike, including awning evaluation and final estimates. We move forward on repairs only with your approval and work hard to get it in prime condition once again.
Commercial & Residential Awnings
Durkin's offers high quality awning services for all people in the Sherman, CT region. This includes both commercial and residential properties and buildings. Awnings can make businesses look more attractive while also protecting customers from the elements.
For our residential customers, our awning selection allows for customized appendages to your home that match your house style while also offering protection and other enhancements.
Awning Types in Sherman
Stationary Awnings
Stationary awnings are some of the most common choices for awnings, as they offer a consistent source of shade for your property. Stationary awnings are incredibly versatile and can fit virtually any configuration. This includes patios, decks, and other freestanding structures. They are resilient against weather and the sun, protecting you and your property.
Our stationary awnings can be custom built to match your Sherman home and make your patio or outdoor area usable in any weather or condition. Stationary awnings also come with option screens or side curtains, which can enhance appearance and function.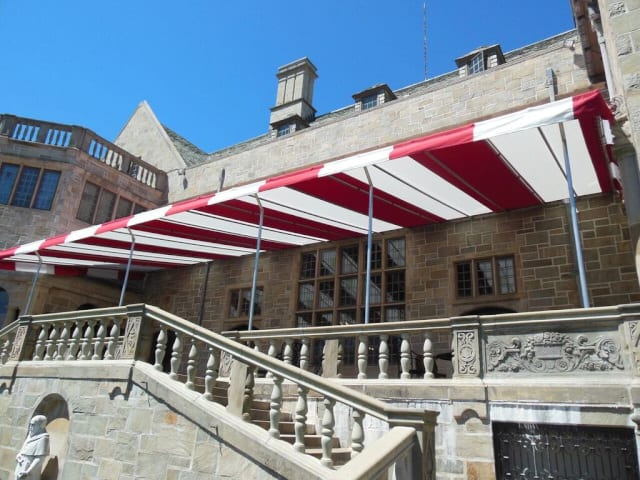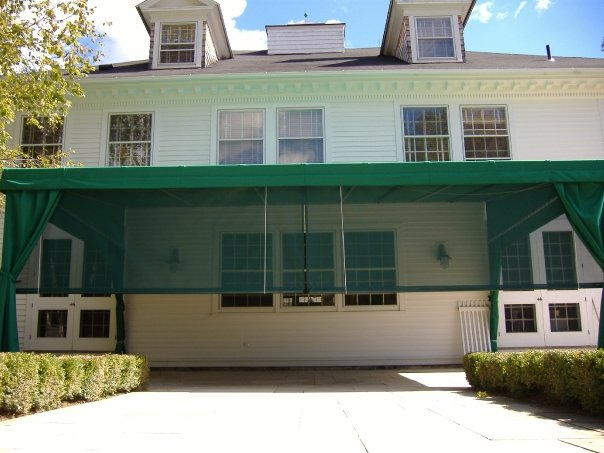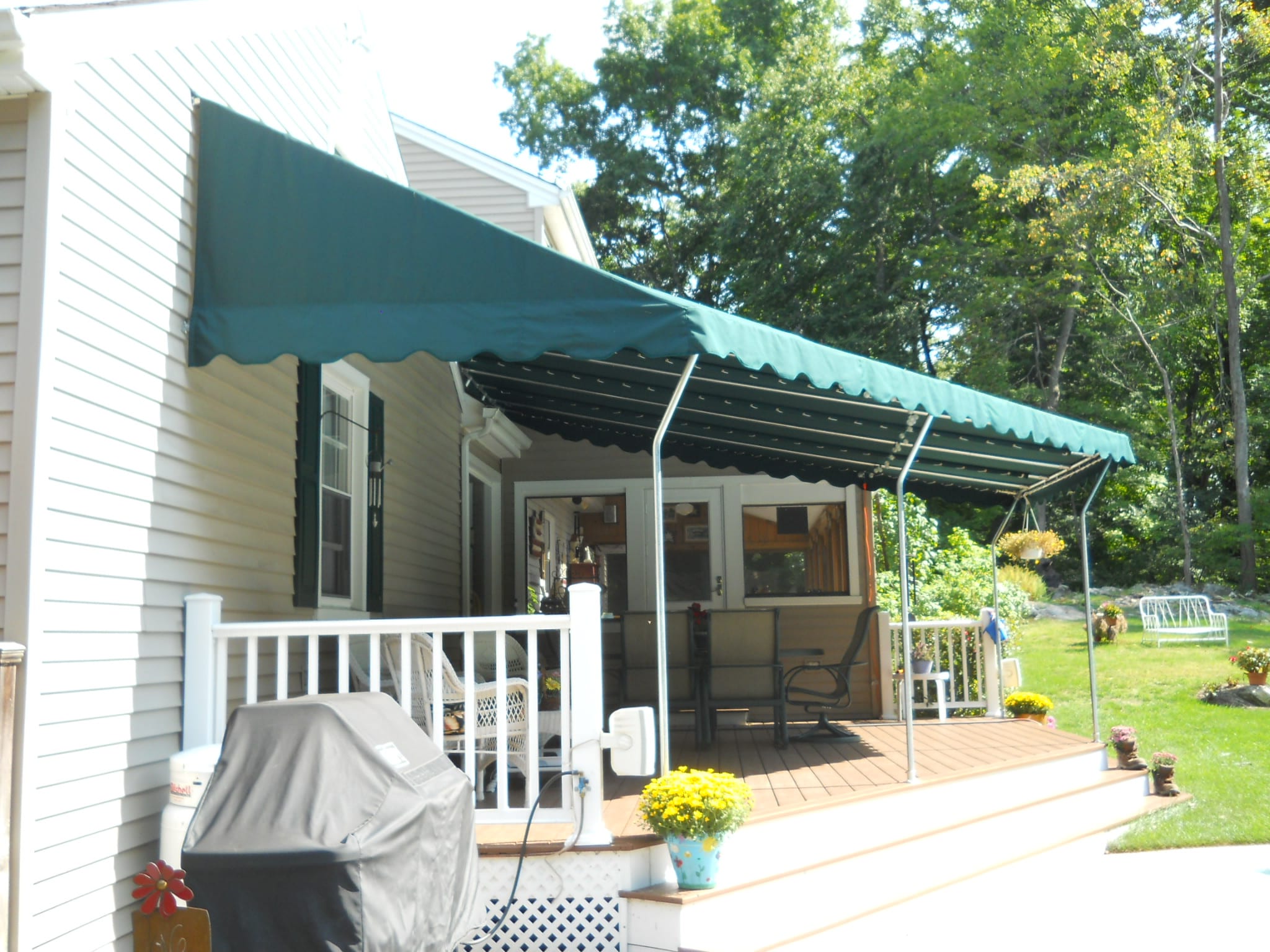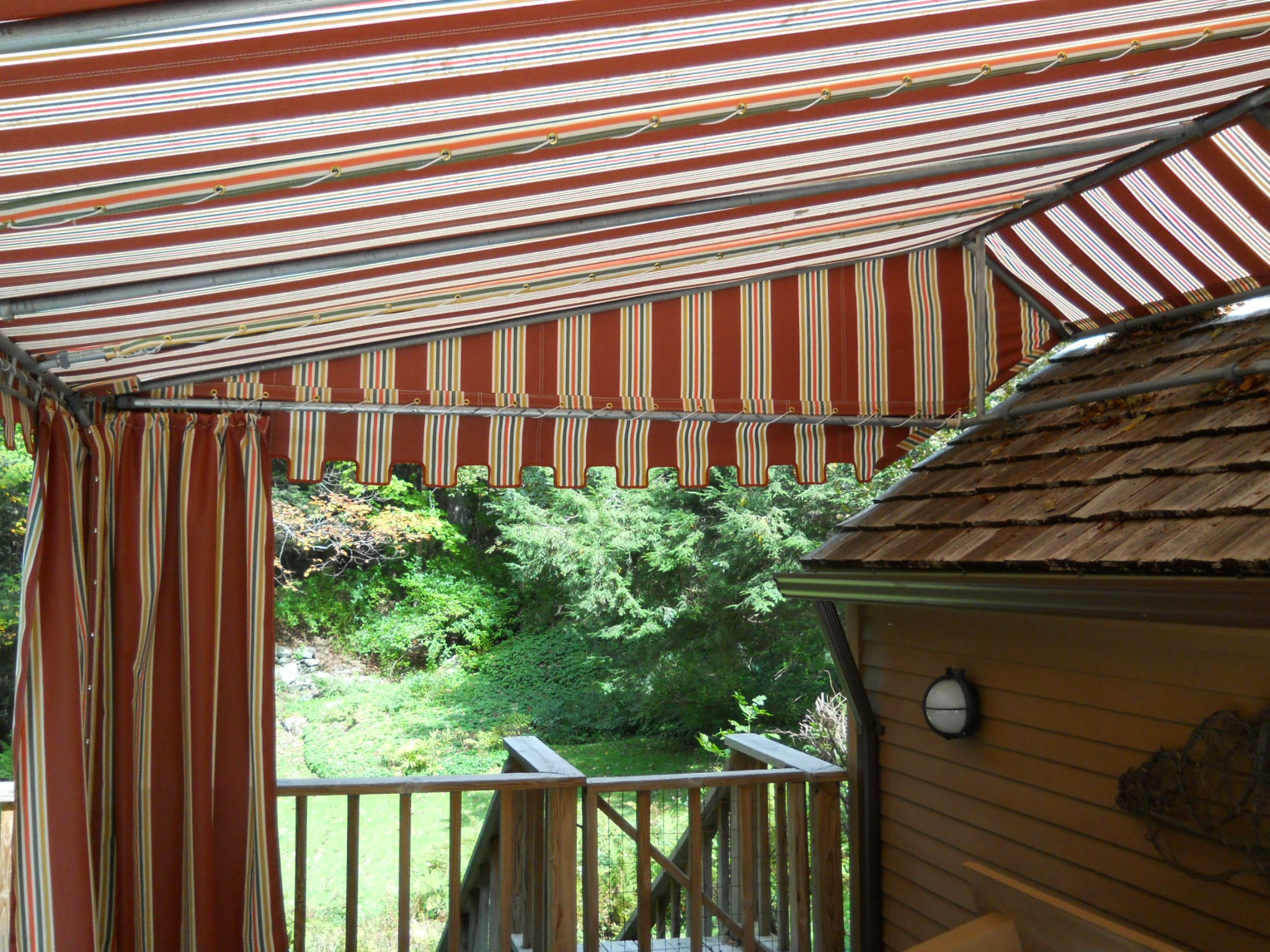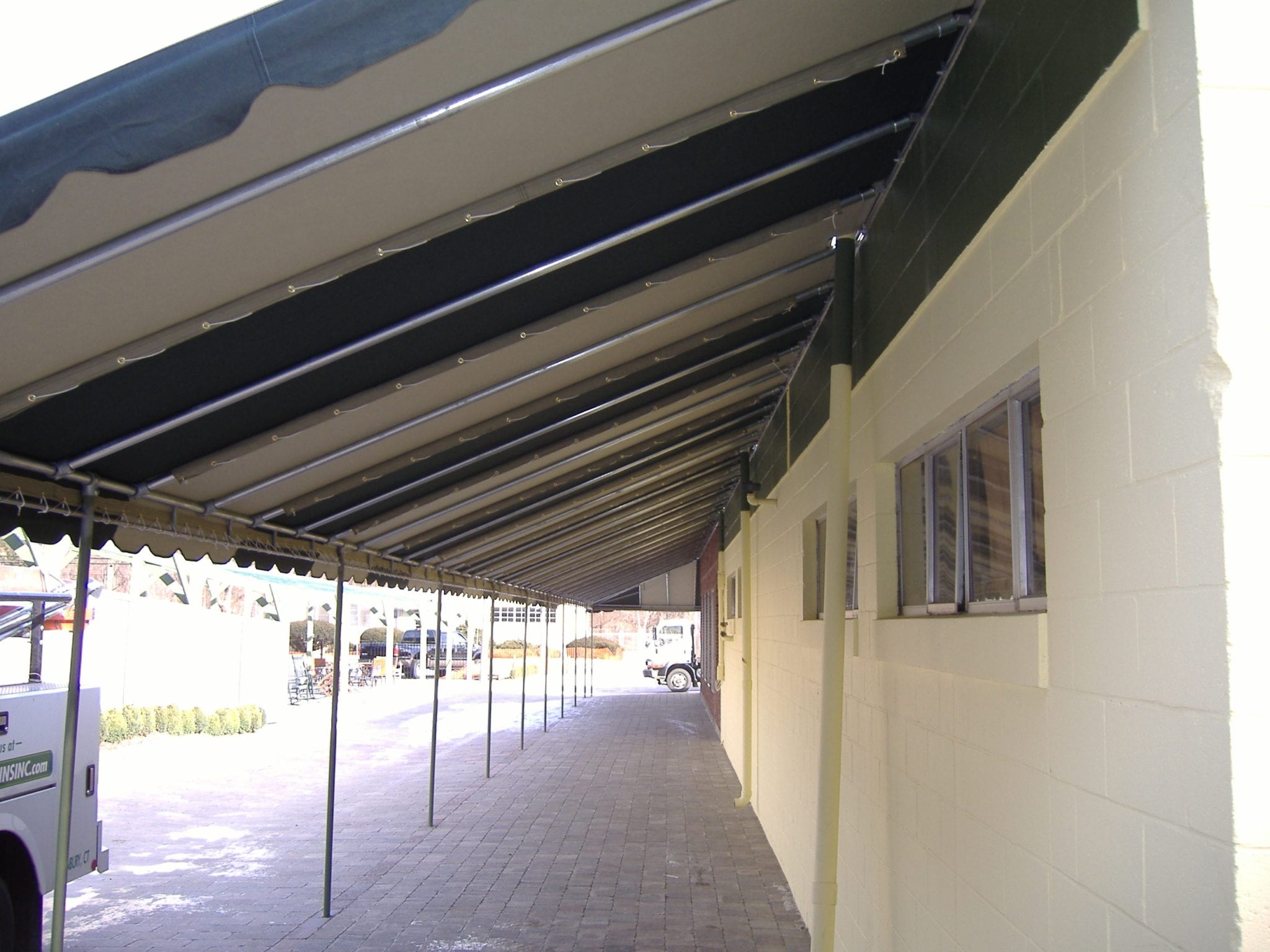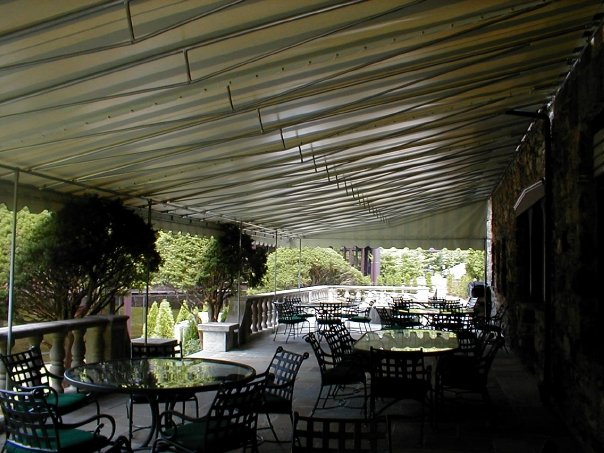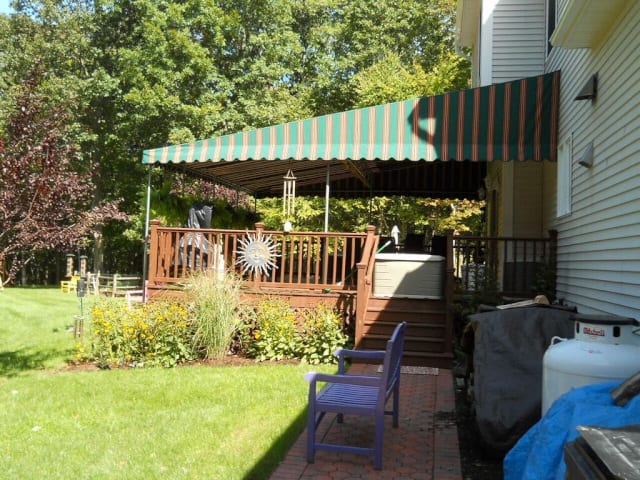 Shade Structures
Durkin's understands how impactful the weather can be on activities and outdoor events, which is why we provide optimal shade structures to give protection for your Sherman residential or commercial property.
Eclipse Sunroof Plus
The Eclipse Sunroof Plus gives our Sherman customers the outdoor experience they want in any condition. It operates on a retractable motorized shading system to give 3-season protection, making it usable against winds up to 23 mph.
The Eclipse Sunroof Plus comes in two possible variations:
Patio Style: this style attaches to an existing patio or structure
Pergola Style: this style is mounted directly on to an existing structure.
The Eclipse Sunroof Plus can be operated with a wireless wall switch or handheld transmitter, regardless of the style you select. This allows it to be completely retracted when not in use.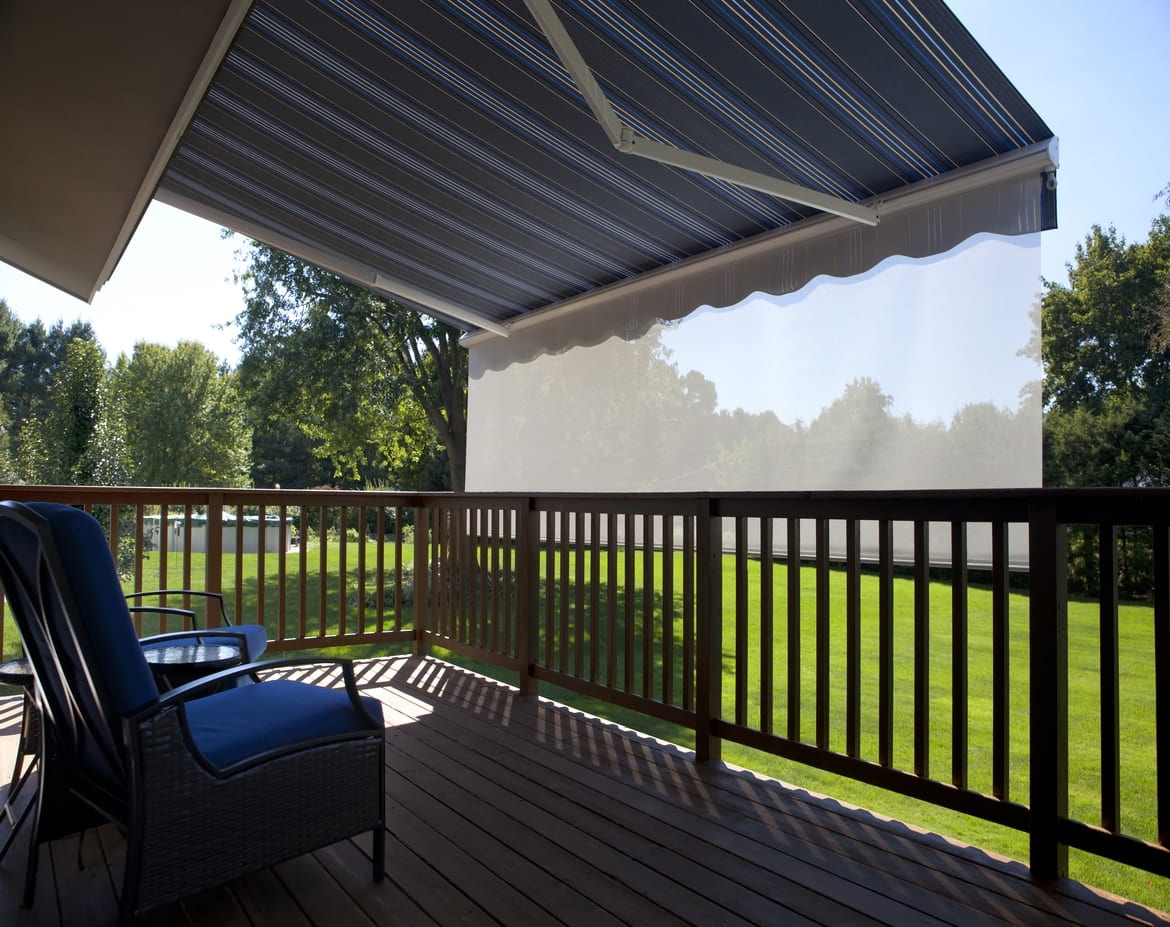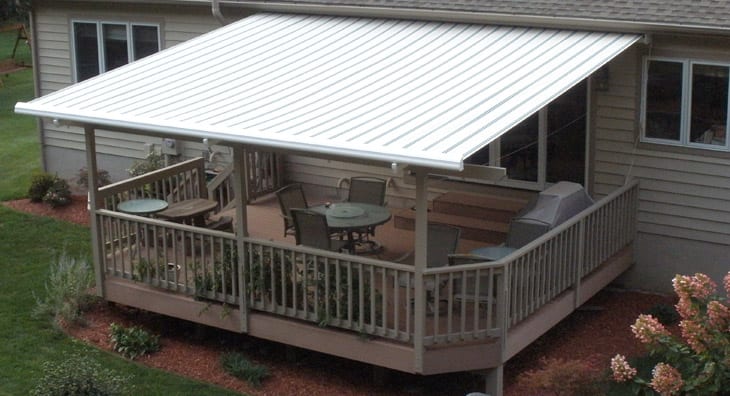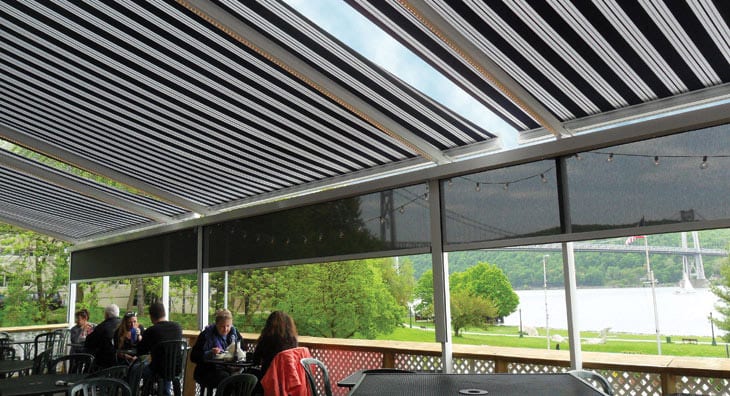 Retractable Deck and Patio Awnings
When it comes to convenience, it is hard to beat the retractable awning selection. These awnings can be motorized, making it easier to manage for your Sherman property. Retractable awnings are our most popular selection from our Durkin's options.
Our retractable awnings are used a lot more often than manual awning systems, particularly because of their convenience. They are easy to use and easier to maintain, which extends their lifespan.
Retractable awnings are:
Convenient
Easy to use
Versatile
Provide great protection and shade
Get a Free Estimate!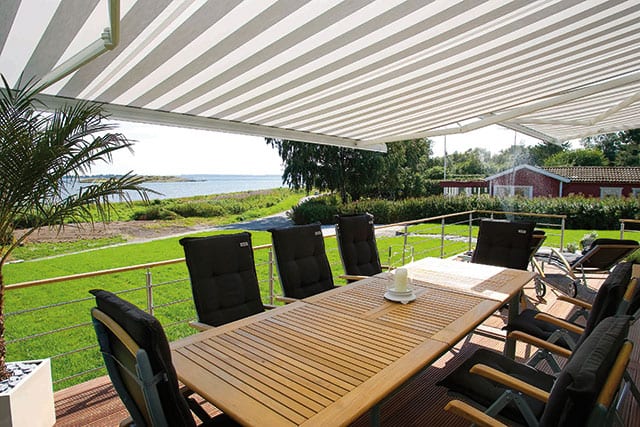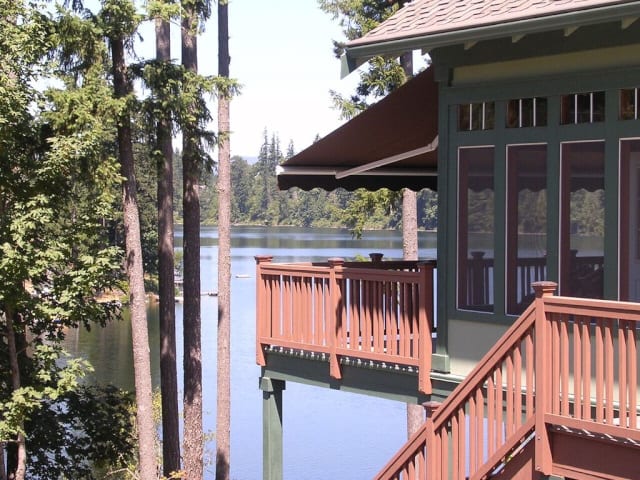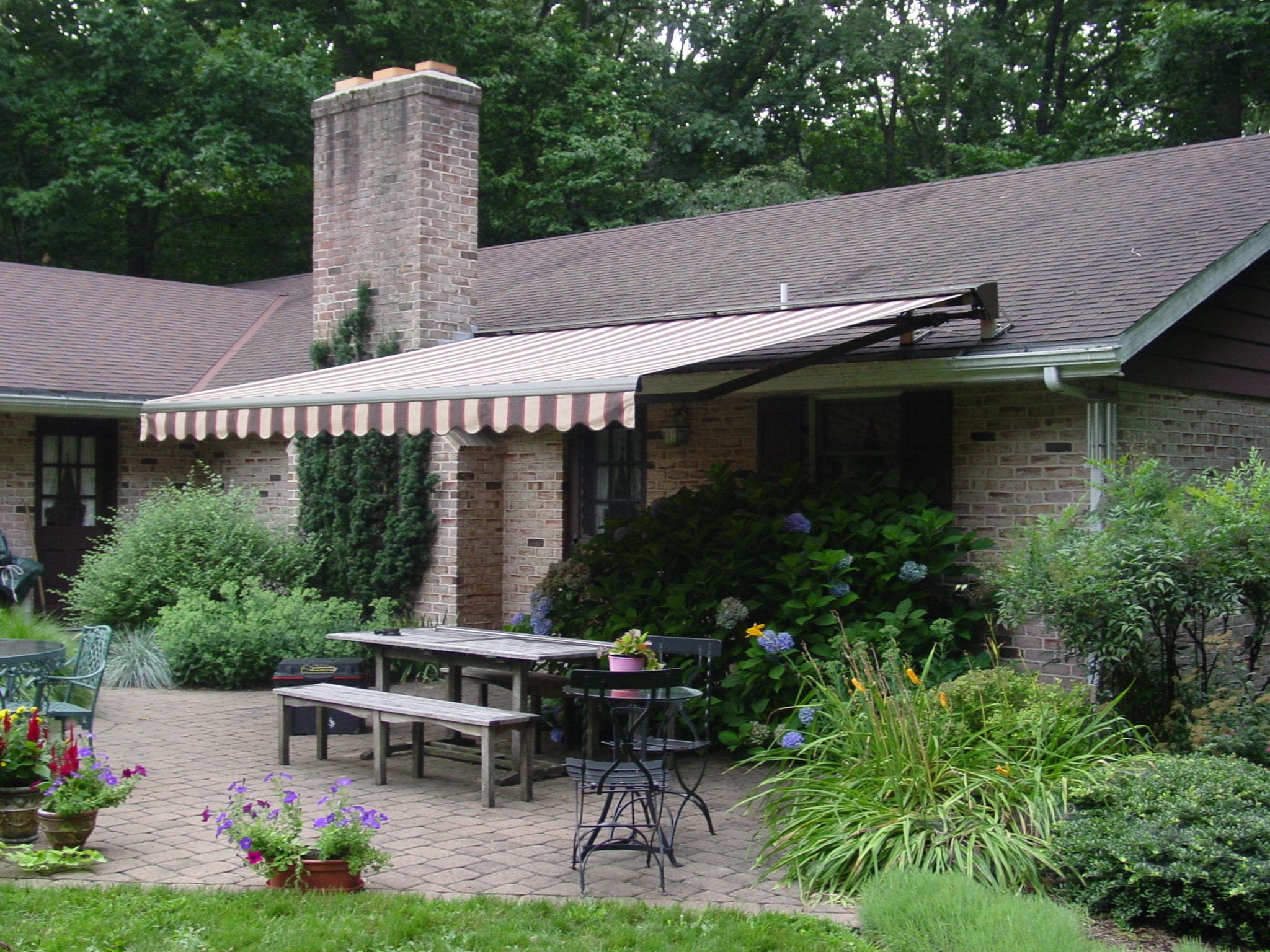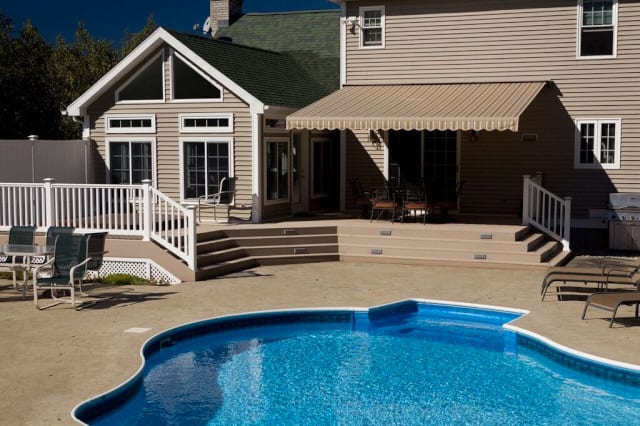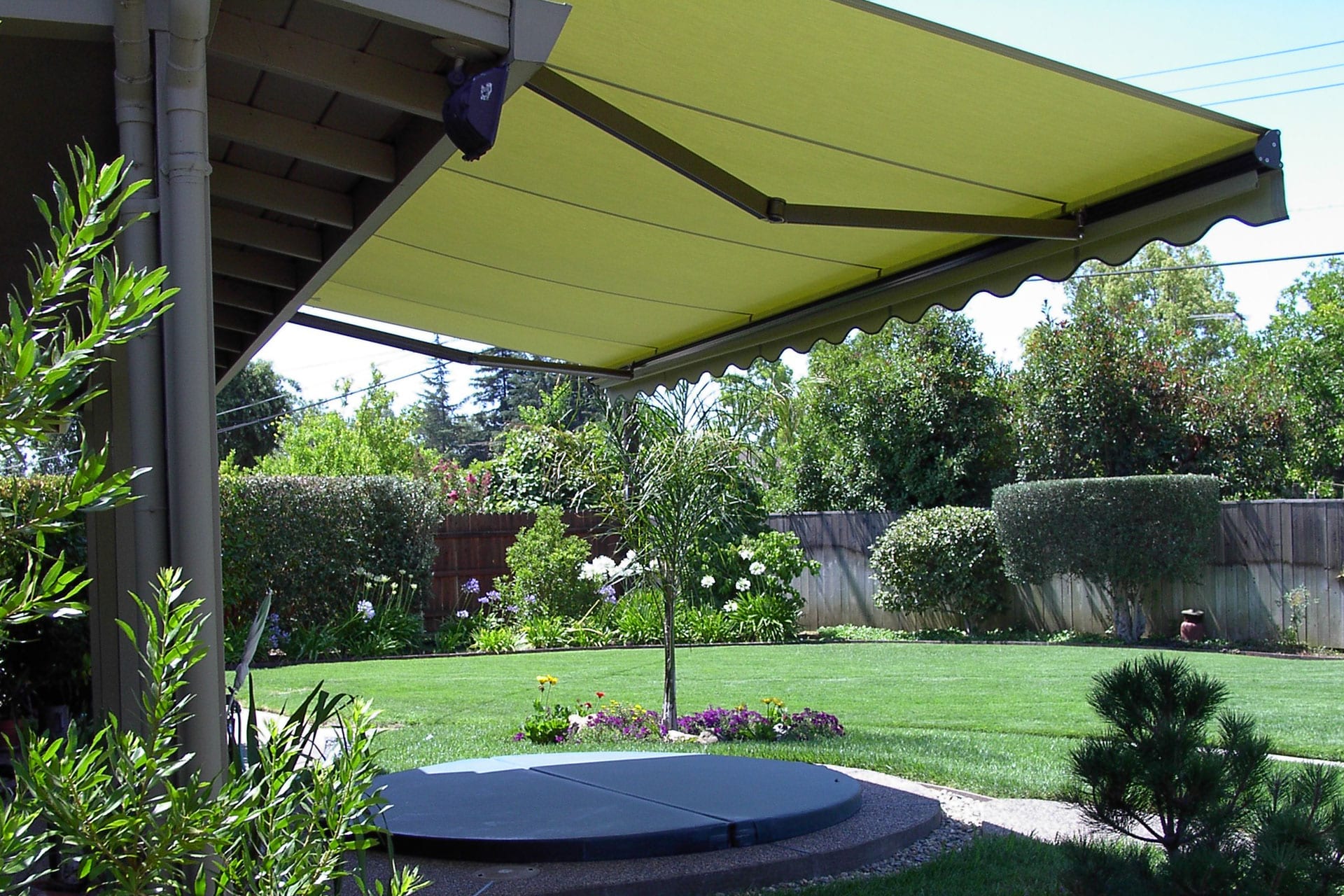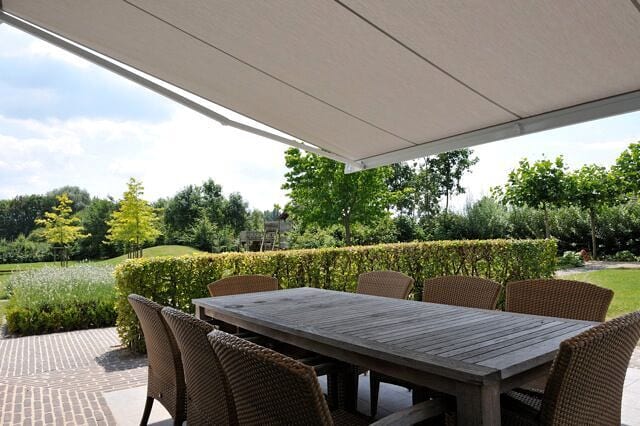 Canopy Installation and Repair in Sherman, CT
As versatile in use as they are in style and customization, our canopies are a fantastic choice for your Sherman property. Canopies are beneficial in protecting from the sun as well as adding a flare of style to your yard or business location. They are also useful during the entire year in the Sherman and surrounding East Coast areas with the various weather patterns.
Pergolas
To give your Sherman property or home a touch of indisputable design, our pergola options are the choice for you. They give shade in the summer and a nice aesthetic in the winter. Durkin's Inc. helps with the construction of your customized pergola.
Shade Canopies
Durkin's shade canopies are convenient and conventional. It is ready to be used wherever you need it and comes in a variety of styles, designs, and sizes. For your Sherman property, we have the perfect shade canopy.
Garden Canopies
The Sherman area can be great for gardening, and Durkin's canopies want to help that. Our garden canopies give style to your garden while also protecting your vegetation, flowers, or fresh produce.
Get a Free Estimate!
Louvered Roofs in Sherman, CT
Durkin's is the trusted company in Sherman for all of your awning needs. This includes installations of louvered roofs! We offer expert installation teams to install this new style on either your commercial or residential property. Louvered roofs are a unique style, designed at an angle to simultaneously allow light and air, while properting against rain and other elements. This makes louvered roofs ideal for spring and summer, as well as fall and winter
Types of Louvered Roofs
When it comes to louvered roofs, there are plenty of styles and designs for you to choose from. Durkin's offers a variety of louvered roofs for your Sherman property, complete with customization and several different additions. Some of the potential installations include:
Ceiling Fans
Accent Lights
Custom Colors
Wood Wraps
Solar Shades
Pergola End Cuts
Durkin's makes louvered roofs completely out of aluminum to guarantee high quality and sturdiness. This also allows for cost-efficient installation without the sacrifice of professionalism or durability. With prime functionality and complete customization, Durkin's louvered roofs are an optimal choice for your Sherman, CT home or business property.
Get a Free Estimate!
Why Durkin for Your Sherman Awning?
When it comes to dedication to service and commitment to craft, look no further than Durkin's Inc. We have proudly served the Sherman area for over a hundred years, including the Greater Connecticut and New York region. We put our customers and their products first with every project.
We make sure our awnings are properly installed and taken care of. With more than 4000 systems in service sold by Durkin, less than .0065%, have an issue annually. When it comes to professionalism and trust, there is no better choice than Durkin's Inc.!
Get a Free Estimate!
Sherman Awnings