Stamford, CT Awnings
Awnings, Canopies, Pergolas & Louvered Roofs
Durkins has been the proud provider of the Stamford area with high quality installations and repairs of awnings. Our services extend beyond commercial awnings and help your residential property, too. Our awnings are specially designed for your property, helping to enhance the appearance while simultaneously providing protection from harmful UV rays and other damaging elements. Our experience spans over a century, making us your trusted experts in Stamford, CT.
At Durkin's we offer:
Get a Free Estimate!
Stamford Awning Installation and Repair
Awning Installation
All of our projects begin with an accurate estimate and consultation on your property. This allows us to determine what your specific needs are and how we can help you. This consultation also allows us to set up a proper return date and reasonable price range for the installation.
We work with you directly on all our projects to guarantee a beneficial awning for your commercial or residential property. We help the people of Stamford optimize on their awning uses.
Without proper installation, awnings can result in lasting damage and intense repair costs. Durkins makes sure proper inspection takes place before installation so that your Stamford awning will last long and stand strong. Seasonal awnings can also be easily uninstalled and re-installed for long-term maintenance.
Awning Repair & Service
We offer our Stamford clients optimal care for their awnings, including top class repairs for any potential damages. This applies for both commercial and residential awnings. We can give you a definite evaluation of the damage, needed repairs, and an accurate estimate on repair costs.
As always, we work with your directly and for your ultimate benefit. We work quickly to make sure your awning is in working condition and ready to last for a while. Our services also include awning care, such as seasonal and winter cleaning.
Commercial & Residential Awnings
Our awning services proudly serve both residential and commercial properties. We can help businesses achieve a more attractive appearance for their buildings. We can help your customers be protected from weather or harmful UV rays.
This also applies for Stamford residential home owners and their respective property. Our awnings are designed to meet your aesthetic and improve your home with beautiful awnings or canopies. They can protect your deck, cover a garden, or give you a nice place to relax in the shade.
Awning Types in Stamford
Stationary Awnings
We offer a variety of different awnings, including our stationary awnings. They are designed to provide you with constant shade, customized to fit practically any deck configuration. They even fit most patios or freestanding poolside cabanas. Stay cool while you relax!
Our awnings are built to withstand any seasonal weather pattern and protect your furniture or property from harsh elements.
Our custom-built shade systems can change your normal deck into an area of excitement, relaxation, and beauty. Awnings are attractive additions to any living space while also protecting our Stamford clients from most any weather. We offer side curtains and screens to add further protection if needed or desired.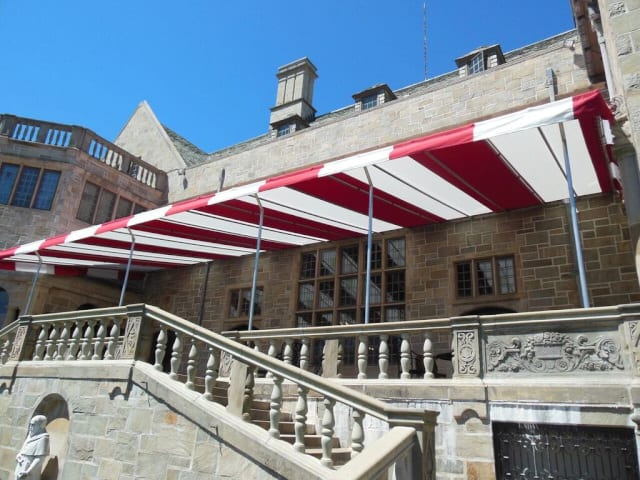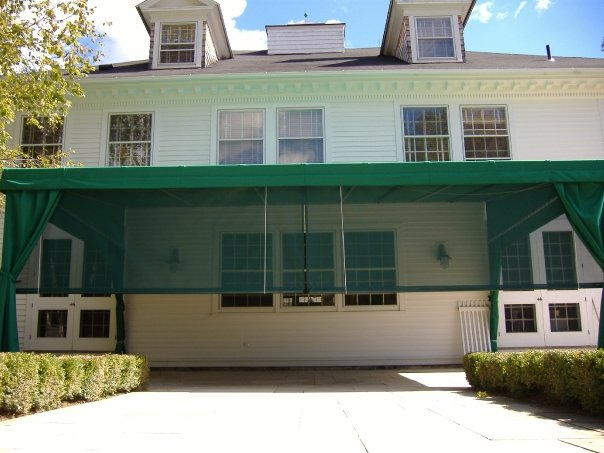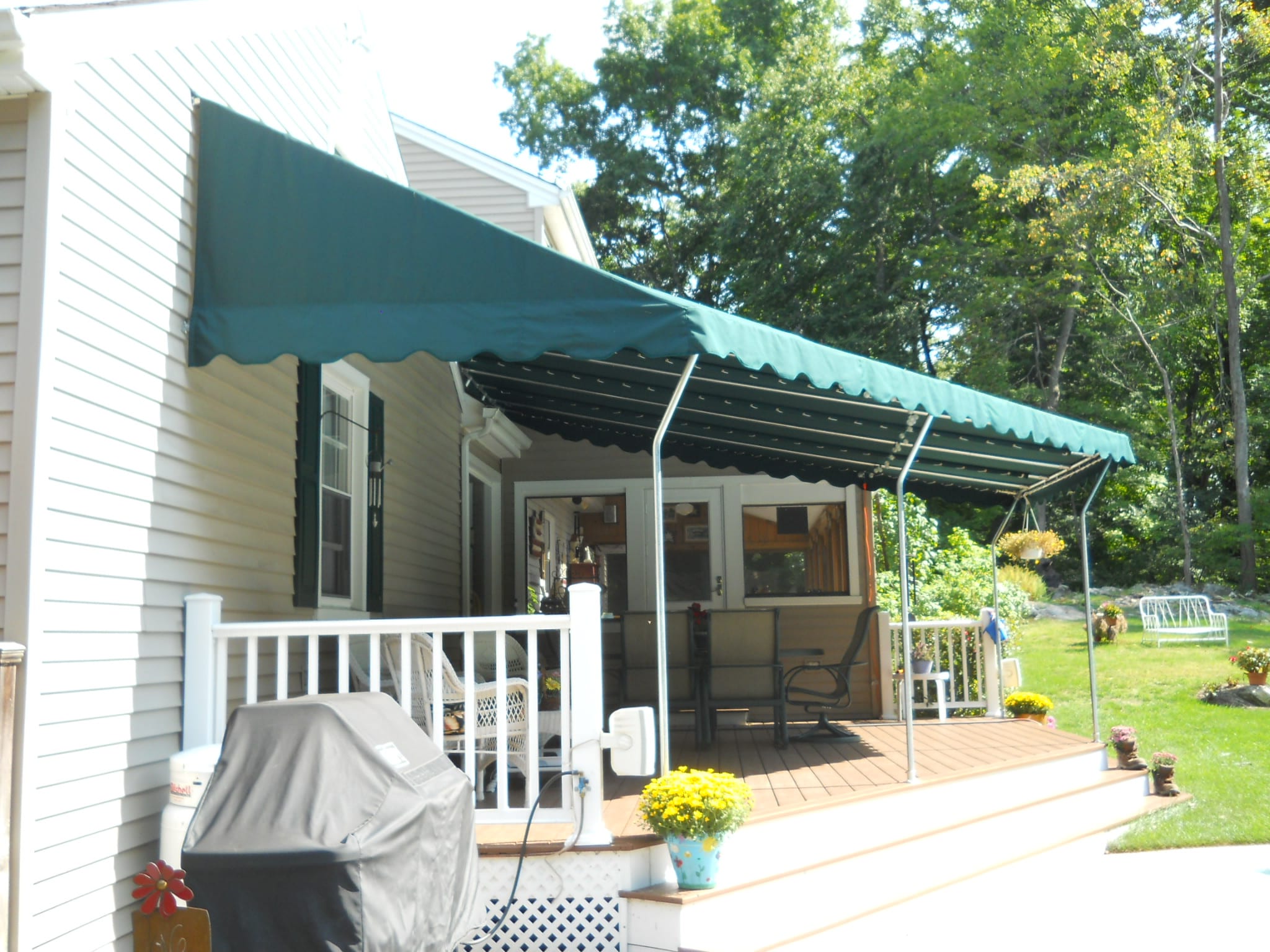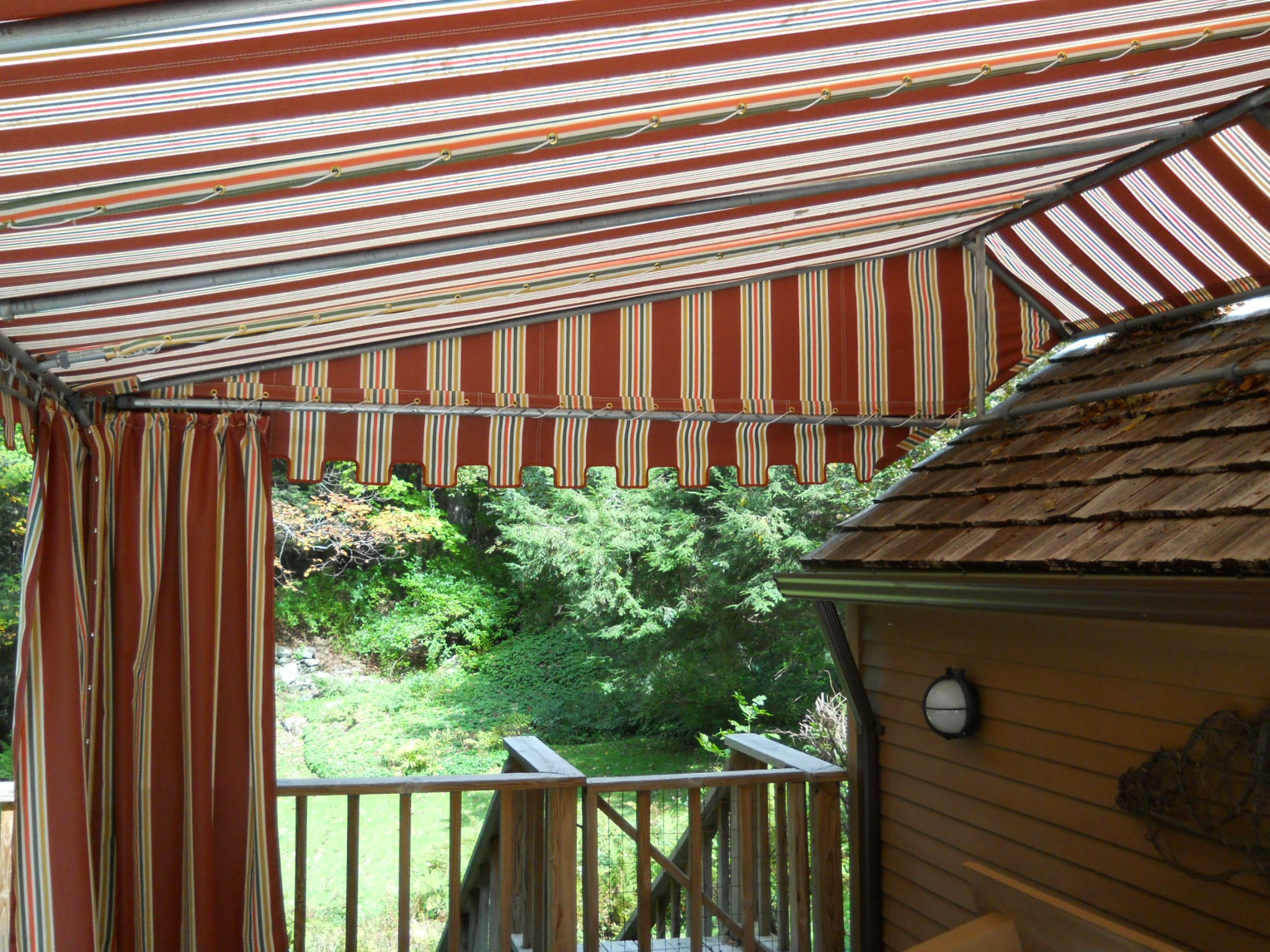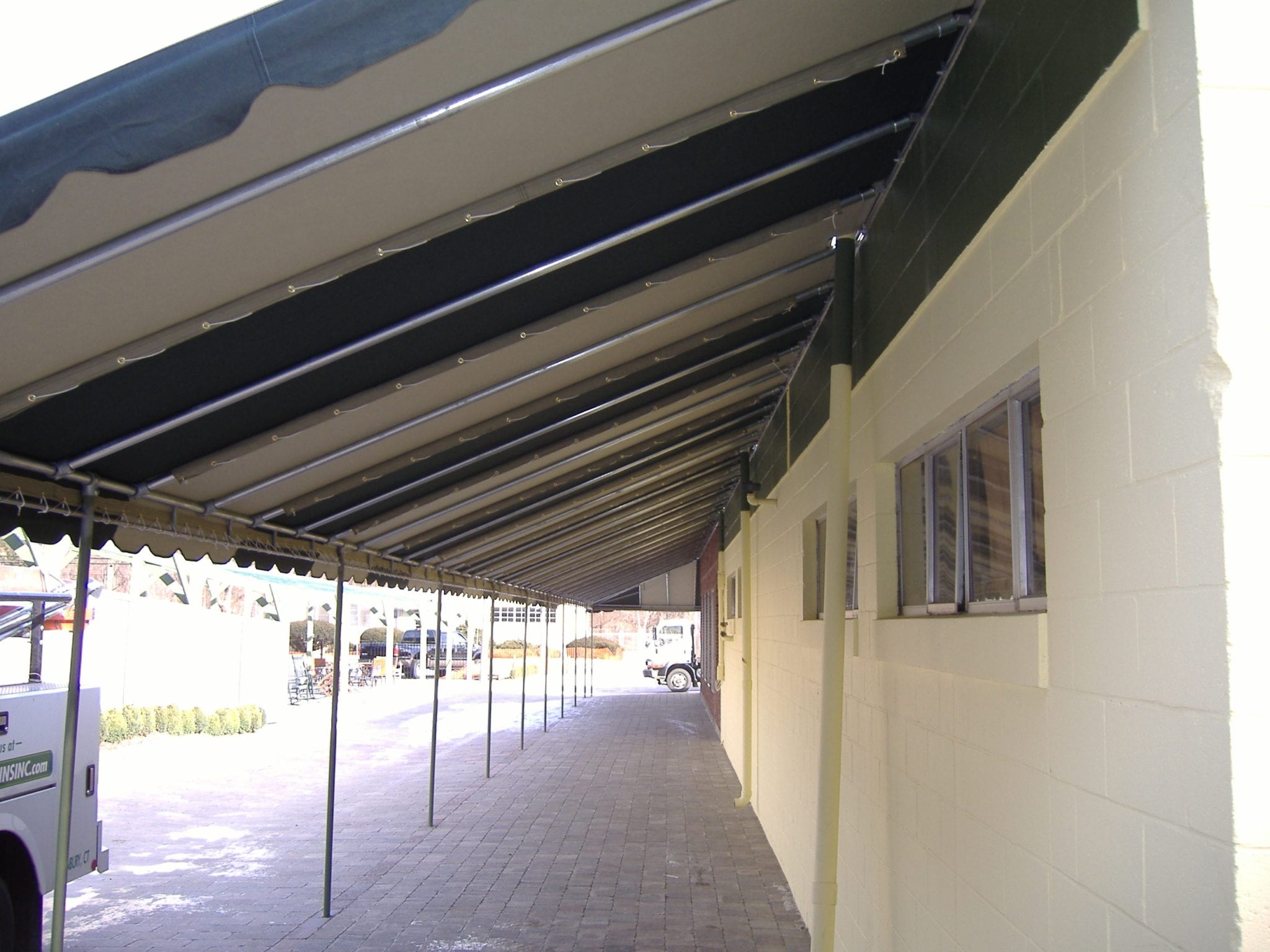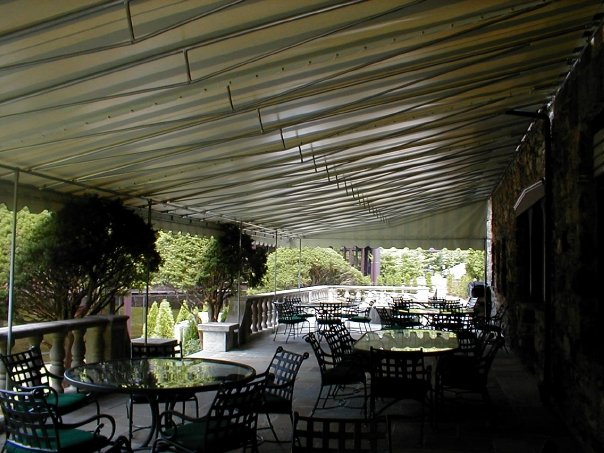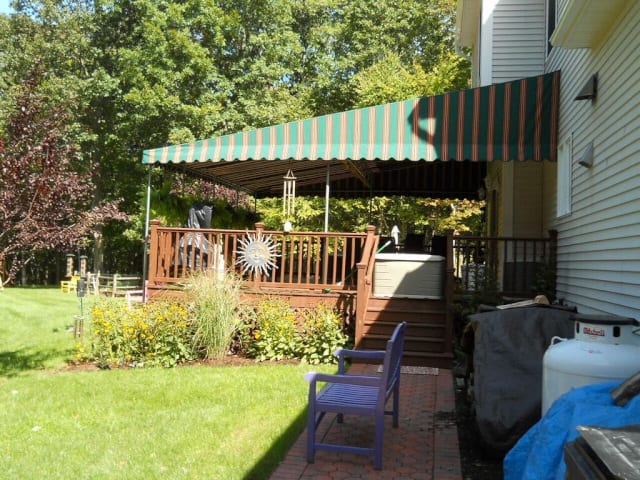 Shade Structures
Our shade structures and awnings are built to be strong against sun, rain, and windy conditions. Our shade structures are specially designed for endurance. The Eclipse Sunroof Plus is an optimal structure for any of your Stamford properties, commercial or residential.
Eclipse Sunroof Plus
The Eclipse Sunroof Plus is a motorized shading system. It uses longer projection to provide three season protection from the harsh elements. It is also retractable for those times you want to enjoy the sun rays. It is built for strength and usable in windy conditions of 23 miles per hour or even a 5 rating on the Beaufort scale. Endurance is the game of the Eclipse Sunroof Plus.
Our Eclipse Sunroof Plus comes in two available varieties:
Patio Style: attaches to an existing patio or structure.
Pergola Style: crafted for mounting on an additionally existing structure.
Our two versions of the Eclipse Sunroof Plus give optimal shade and protection for the people of Stamford. They both come with a wireless wall switch and handheld transmitter for ideal operation. When the structure is not in use, it can be easily and safely retracted.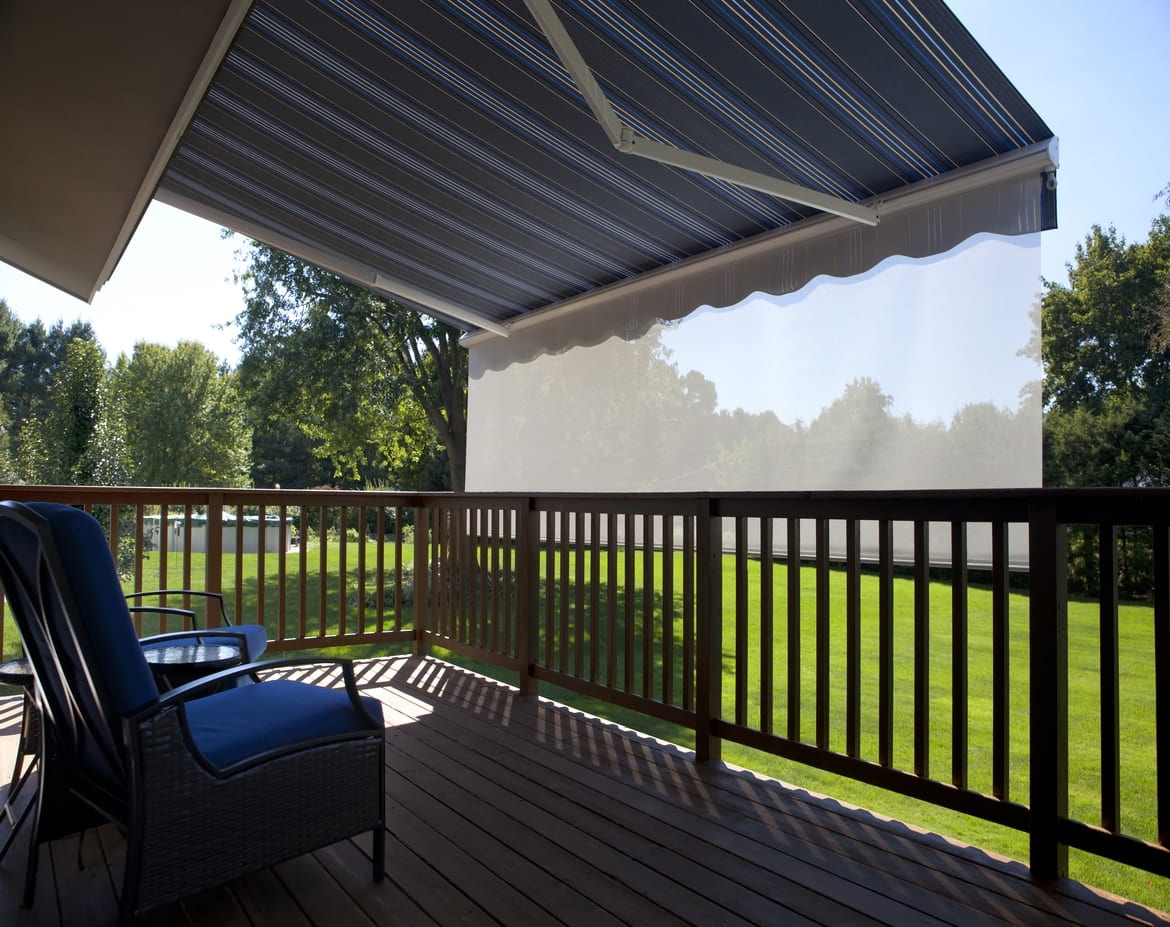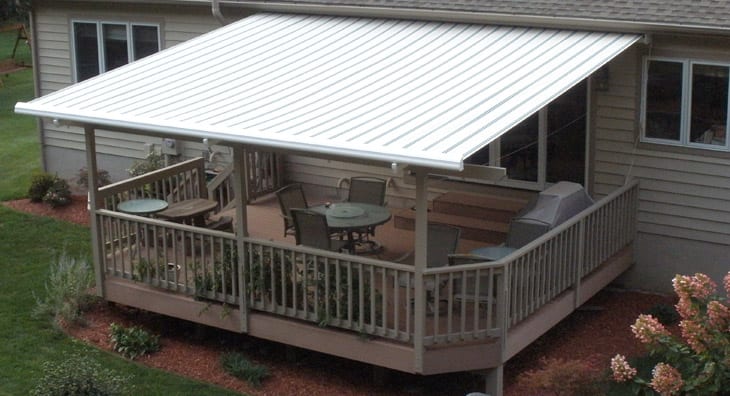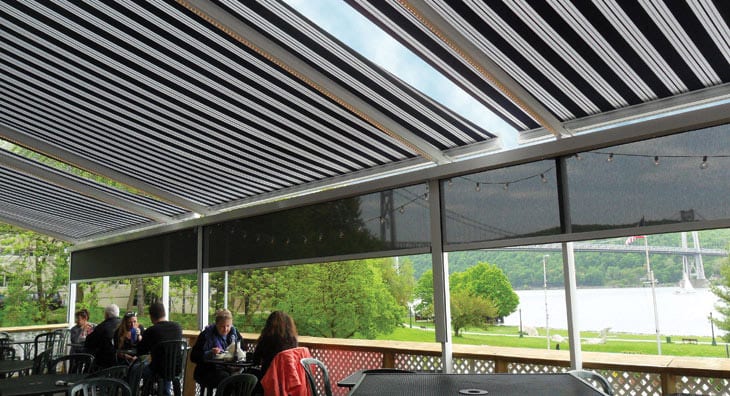 Retractable Deck and Patio Awnings
Awnings are a fantastic addition to any piece of property in Stamford, whether commercial or residential. What is even better is when your awning is retractable. Retractable structures offer high convenience and are available for motorization to create optimal ease and simplicity. Over 95% of our sales are generated from motorized awnings.
Retractable and motorized awnings are used significantly more than manual structures. They are easier to use and much easier to maintain for a long life time. To get your retractable awning for your Stamford property, call us today for a free estimate!
Retractable awnings are:
Convenient
Easy to use
Versatile
Provide great protection and shade
Get a Free Estimate!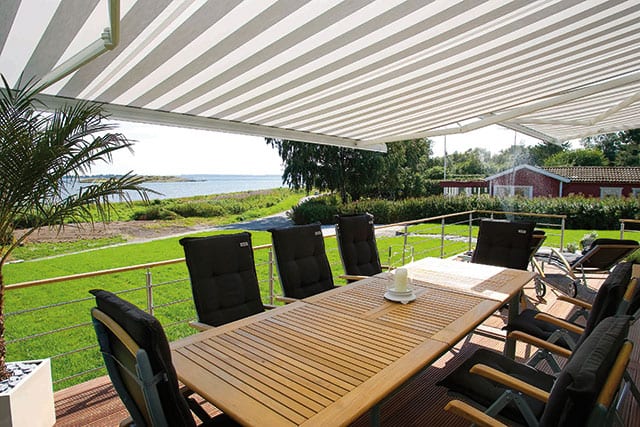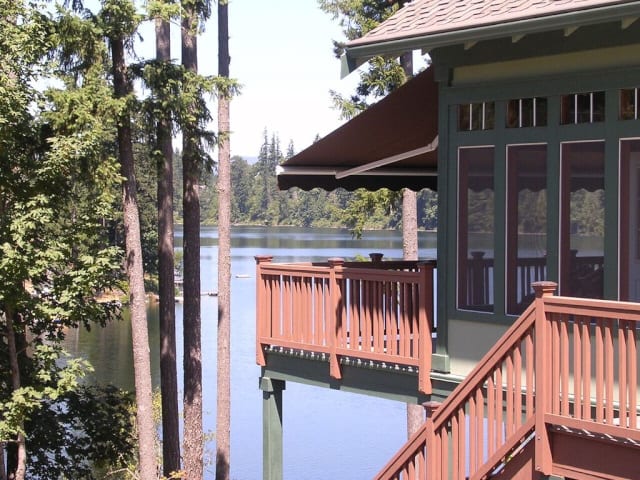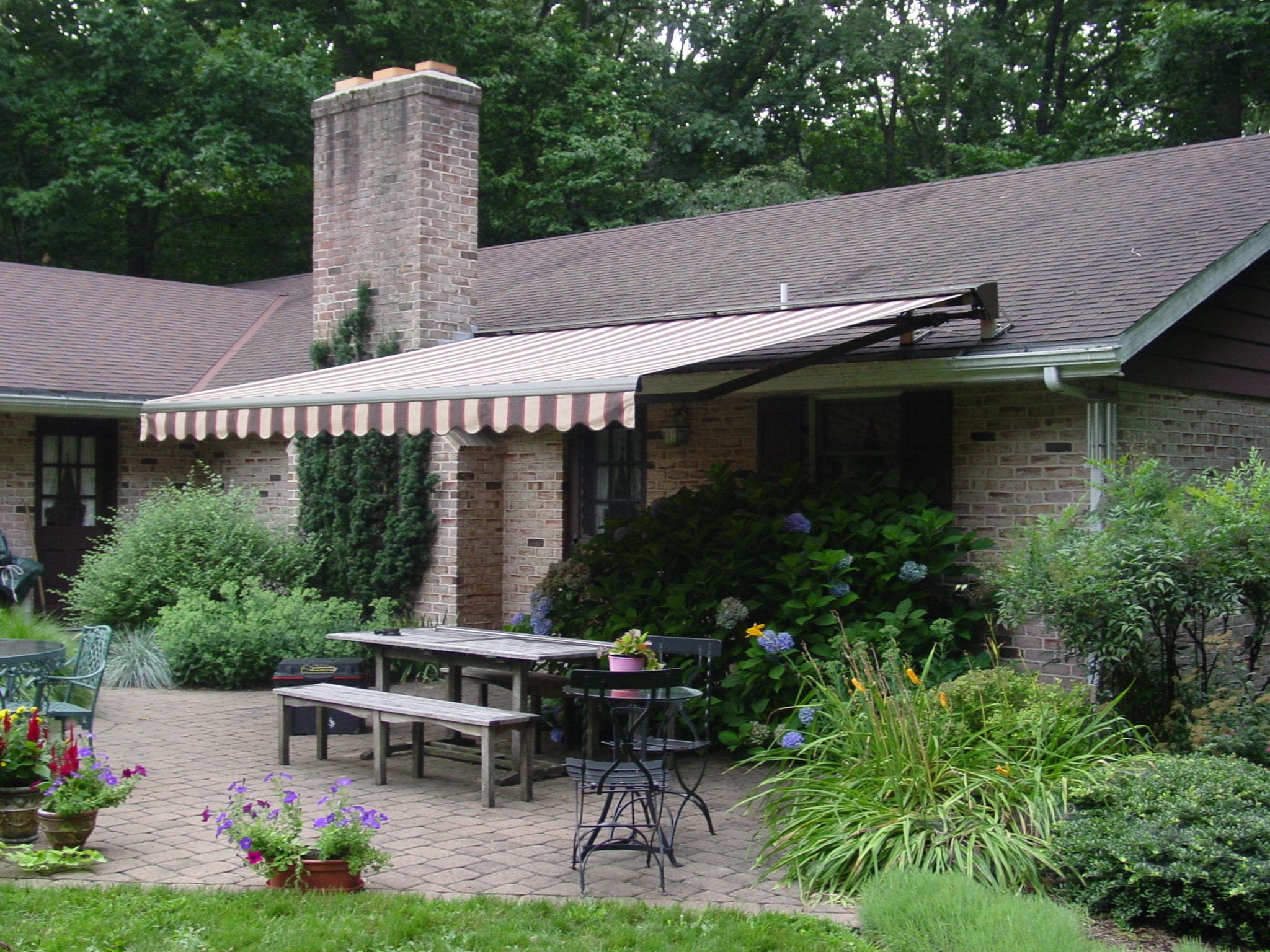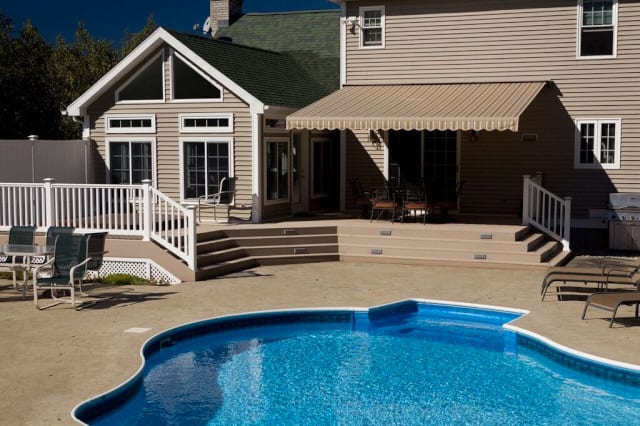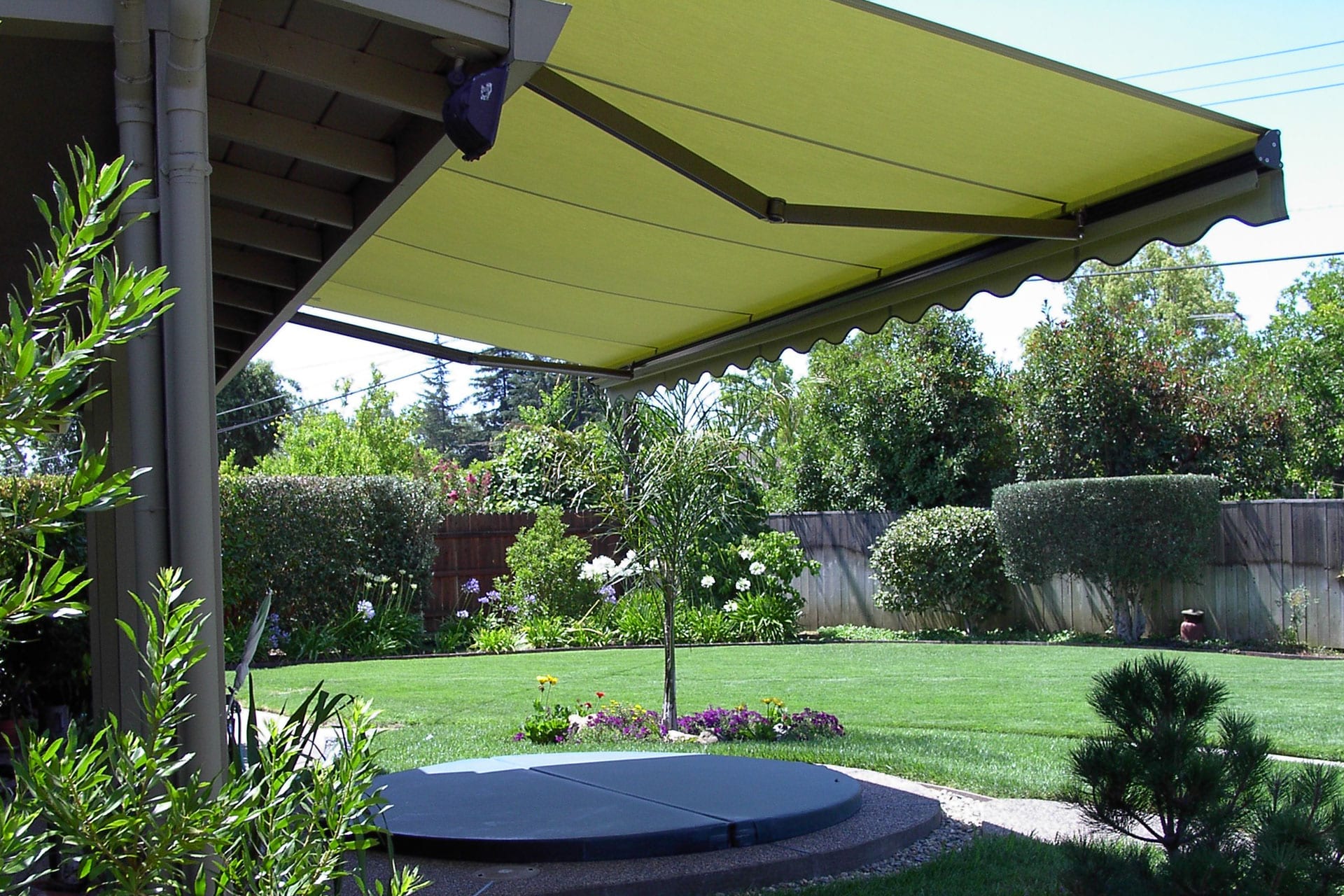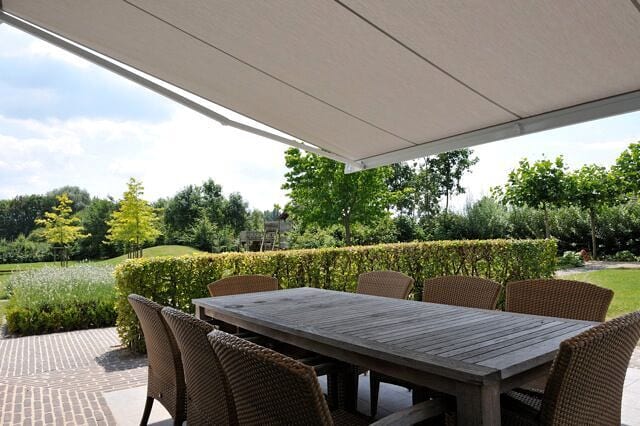 Canopy Installation and Repair in Stamford, CT
Canopies are the perfect addition for any backyard or business. They are a simple way to stay protected from intense sun rays while also giving a touch of style to your property. Canopies also hold a long list of unique benefits, including year-round usage. For the variety of weather types in the Stamford area, canopies provide a sense of security. Look over our popular canopies to find the right one for you:
Pergolas
Durkins offers customer construction of pergolas to give you the classic and attractive shade structure. Your Stamford property can reach a whole new level with the design and shade provided by our pergola canopies.
Shade Canopies
The shade canopies are convenient and useful, optimizing on providing your commercial or residential property with shade. They come in a variety of designs and sizes to match your specific needs. So whether it's a weekend party or an afternoon or relaxation, this canopy helps you still enjoy the outdoors.
Garden Canopies
Gardens require a certain level of protection and care. Durkins understands the effort you put in and helps you with our garden canopy. These canopies bring not only style and beauty, but efficacy in guarding your garden from damaging elements and pests.
Get a Free Estimate!
Louvered Roofs in Stamford, CT
As outdoor roofing experts in Stamford, CT, we know how to install a louvered roof on your property. That's why we are the go-to company for Louvered roof projects for residential and commercial properties.
Louvered roofs function exceptionally well in New England weather as they are angled to allow light and air during the spring & summer while repelling precipitation throughout the fall and winter. Durkin's can answer any question on louvered roofs anywhere in Stamford, CT.
Types of Louvered Roofs
Looking for a certain type of roof? We're the only company in Stamford you need. Residential or commercial, we can do both without a sweat. The great thing about louvered roofs is that they are very customizable and can come with a variety of add-ons. Here's what we can install with your louvered roof!
Ceiling Fans
Accent Lights
Custom Colors
Wood Wraps
Solar Shades
Pergola End Cuts
Our roofs are made entirely out of aluminum, you can be sure the quality and durability of our roofs are top notch.
Aluminum is a cost-effective material that can last a long time. The strength of the material can enable units to be free-standing or add-ons to existing structures.
The versatility, durability & functionality of Louvered roofs make for the perfect outdoor roof anywhere in Stamford, CT.
Get a Free Estimate!
Why Durkin for your Stamford Awning?
If over a century of experience is not enough to show we know our awnings, then experience our expertise for yourself. We have proudly served the people of Stamford for over four generations with precise craft and dedicated work. We take great pride in our products and our provided service.
We have sold more than 4,000 systems through Durkin and experienced less than 0.007% issues. Our awnings are reliable, surpassing the reliability or some vehicles and appliances. To top it off, our awnings help you relax, too. Durkin's is the trusted creator, installer, and repairer for your Stamford awnings and canopies.
Get a Free Estimate!
Stamford Awnings