Torrington, CT Awnings
Awnings, Canopies, Pergolas & Louvered Roofs
At Durkin's Inc, our team of highly skilled and experienced specialists has provided top-rated installations and repairs for commercial and residential awnings in the Torrington area and the surrounding towns for over a hundred years. We provide our valued clients with customized awnings that help enhance their homes or businesses' overall appearance, curb appeal, and increase their property value. Our state-of-the-art products provide the highest level of protection for homes and businesses from the UV rays of the sun and other outdoor elements. Contact one of our representatives today for more information about our many innovative products and services.
At Durkin's we offer:
Get a Free Estimate!
Torrington Awning Installation and Repair
AWNING INSTALLATION
Here at Durkin's, we offer a variety of awnings suited to both homes and businesses of all styles. With that said, in order to determine the best style and fit for your Torrington property, take time out and schedule a consultation with our team of professionals to discuss your individual style and needs. We are on hand to assist with all your important decision-making. We will provide you with a full estimate of products, installation costs, and timelines once the consultation is completed.
Once we determine the best fit for your home or business, we will send a specialist out to your property to perform an inspection of your Torrington building and property to ensure that your install is done effectively the first time out. Because improper installations can result in costly damages and repairs, our team of dedicated installers is steadfast in avoiding any such occurrences. We are also equipped to uninstall and reinstall your seasonal awnings if need be, which is beneficial to maintaining the integrity and health of your awnings.
AWNING REPAIR & SERVICE
If you have a damaged residential or commercial awning, no need to fret. Our repair specialists are equipped to handle your every repair. They will make their way out to your Torrington property, determine the extent of the damage and what repairs are needed, and lastly, provide you with an estimate of the costs.
Once the estimate has been reviewed and approved by you, our team can then begin repair work in our efforts to restore your awning to its pre-damaged condition. We also offer various other useful, affordable services besides installs and repairs, such as winter cleaning.
Commercial & Residential Awnings
Whether you are a homeowner looking to enhance your home's appearance or curb appeal or are a business owner in Torrington in need of additional protection for your employees or customers, we here at Durkin's Inc. are the ideal team for you. We perform installations and repairs to residential and commercial structures in Torrington and many of its adjacent towns.
In addition, we also offer our Torrington clients a variety of stylish canopies to protect their decks, patios, or gardens.
Awning Types in Torrington
Stationary Awnings
Stationary awnings are permanent shade systems that can be customized to fit any size deck or patio or even for freestanding poolside cabanas. They offer protection for your outdoor furnishings and protect you from the outdoor elements.
Stationary awnings are an ideal resource for transforming the deck, patio, or poolside area of your Torrington home into a beautiful, comfortable extension of your outdoor living space. Stationary awnings can also be installed with optional side curtains or screens.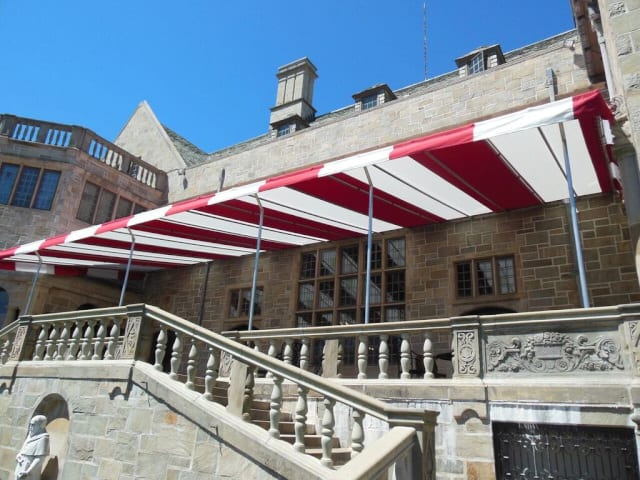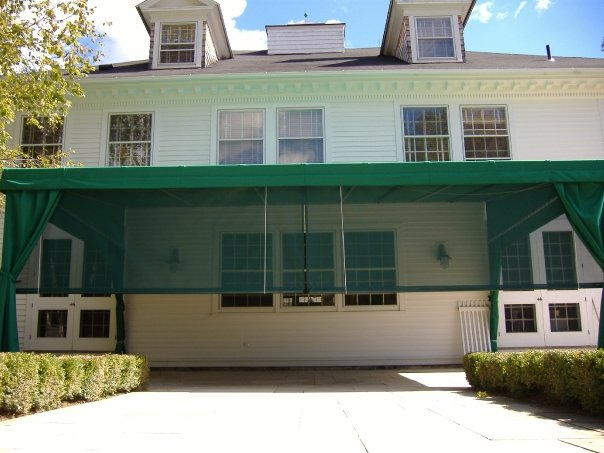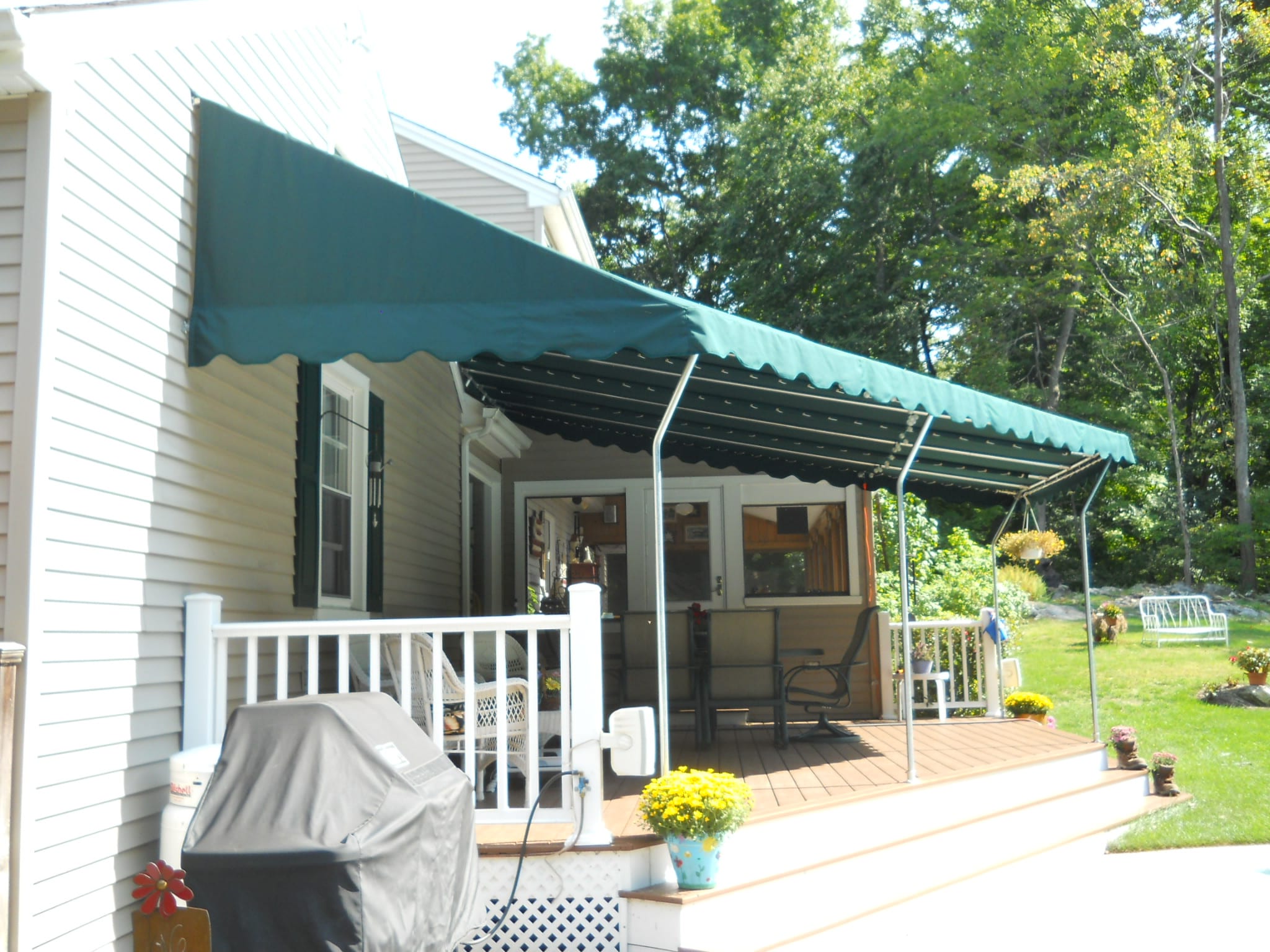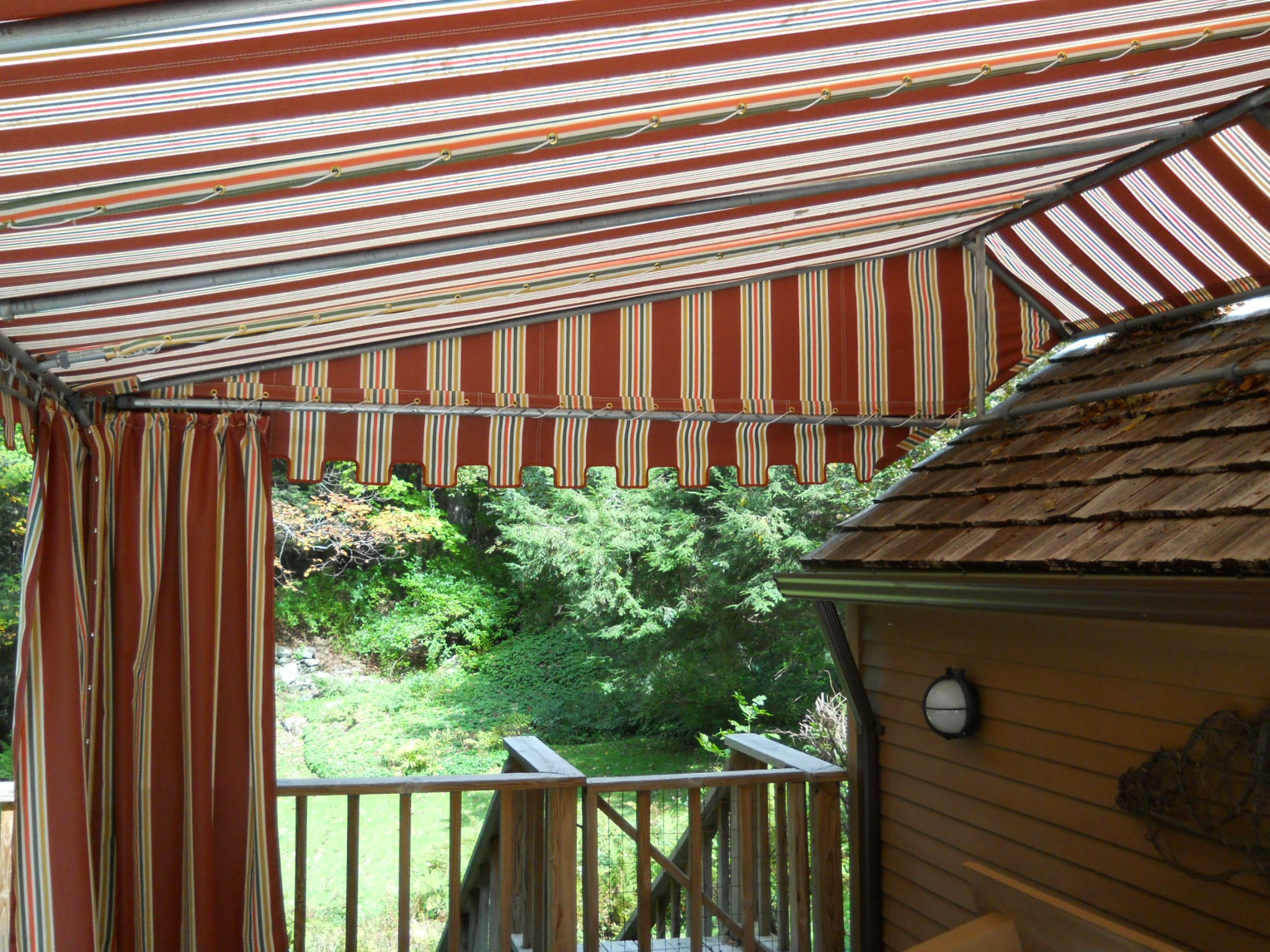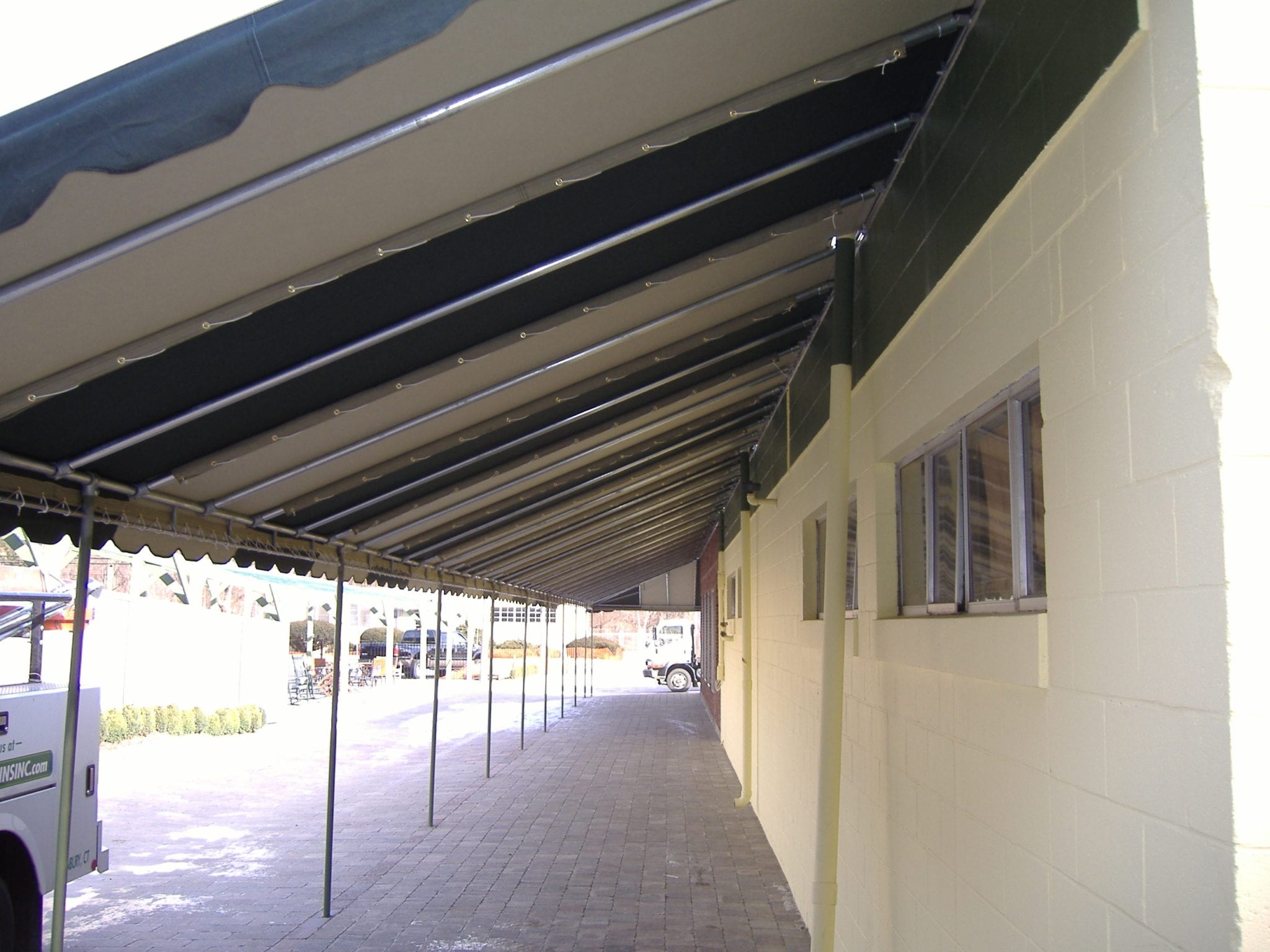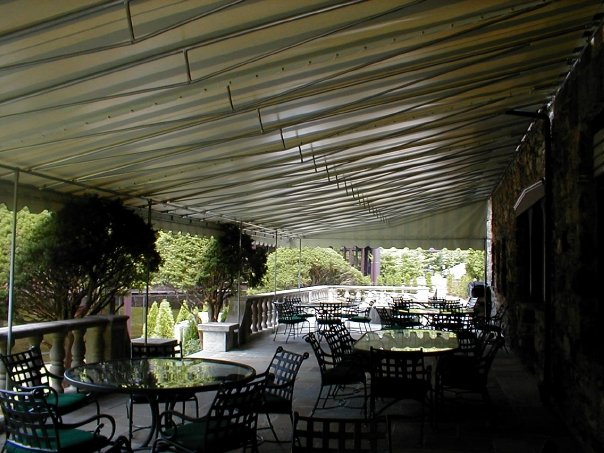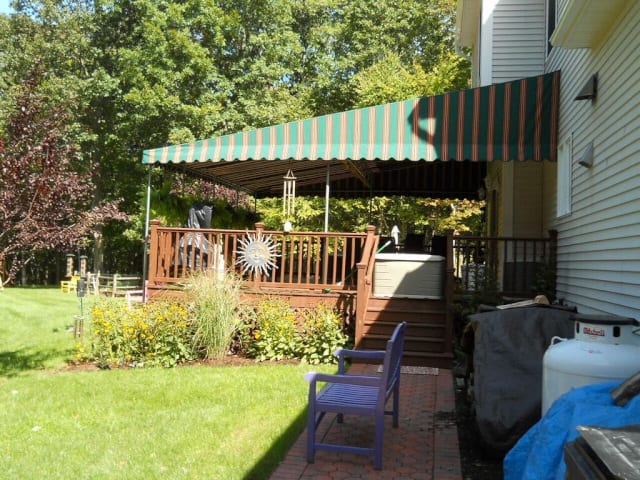 Shade Structures
Shade structures are indeed popular and beautiful additions to any home or business in Torrington or the surrounding towns. Our premier Eclipse Sunroof Plus system affords home and business owners in Torrington all the ultimate protection they need from the UV rays of the sun and other outdoor elements.
Eclipse Sunroof Plus
The stylish, retractable motorized Eclipse Sunroof Plus shading system can withstand wind conditions up to 23mph (the equivalent of a 5 rating on the Beaufort scale). The Eclipse offers a longer projection and 3-season protection from the outdoor elements.
The Eclipse Sunroof Plus is available in two varieties:
Patio Style: Designed to attach to an existing structure.
Pergola Style: Engineered to be mounted on an existing structure.
Both the patio or pergola styles of the Eclipse Sunroof Plus can be operated with a wireless wall switch or a handheld transmitter and, when not in use, can be safely and quickly retracted.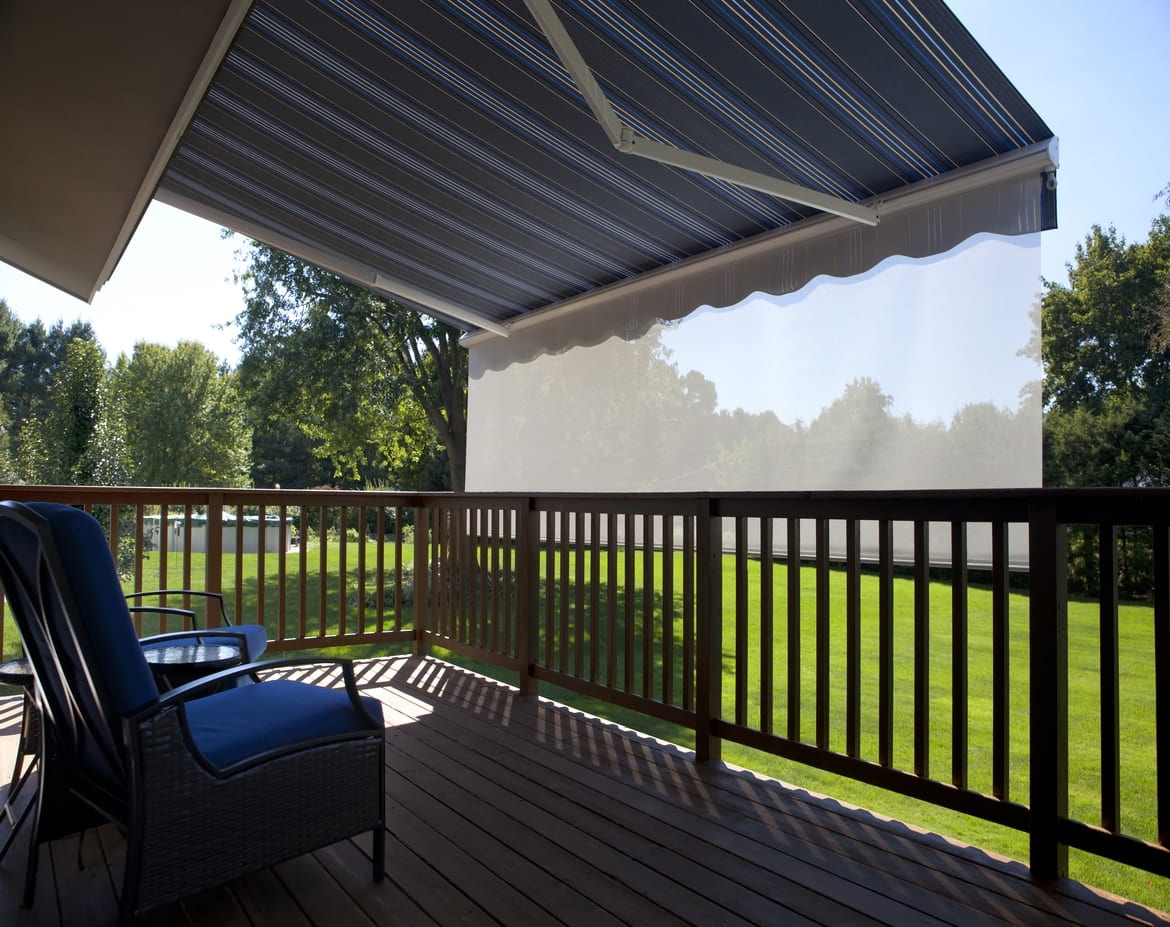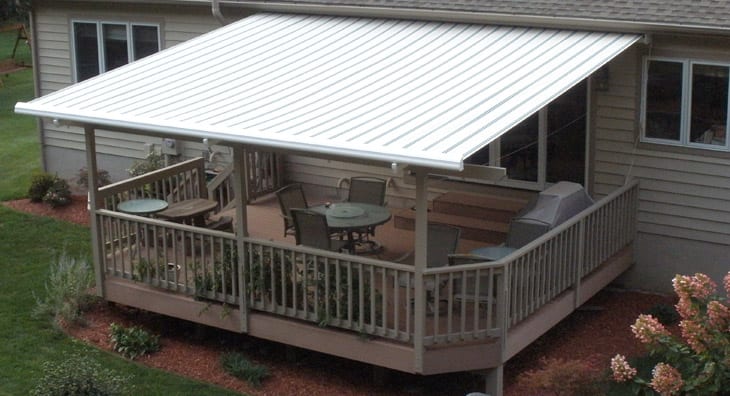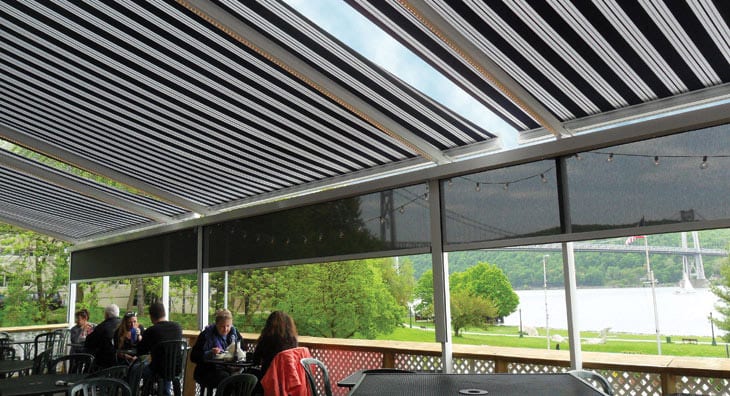 Retractable Deck and Patio Awnings
Our retractable awnings are the perfect choice for your Torrington home or business decks and patios since they offer greater convenience due to their motorized system that is simplistic in design and easy to use. They can also be customized to fit patios and decks of all sizes.
The retractable awnings are far more popular than the typical manual systems because of their ease of use, efficiency, and affordability. More than 95% of our sales stem from motorized awnings. Our team of experienced professionals here at Durkin's is on hand to perform installations for your retractable awnings at your Torrington home or business.
Retractable awnings are:
Convenient

Easy to use

Versatile

Provide great protection and shade
Get a Free Estimate!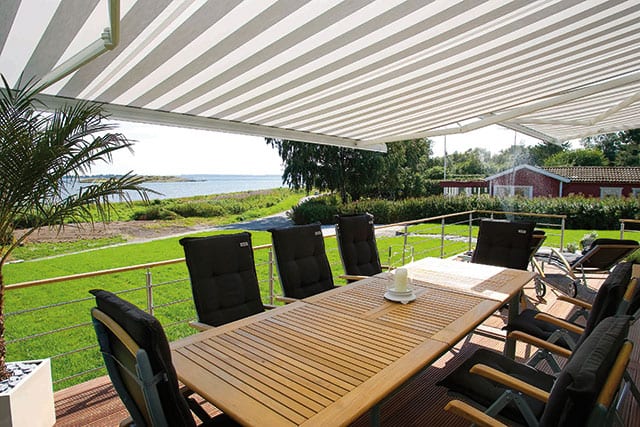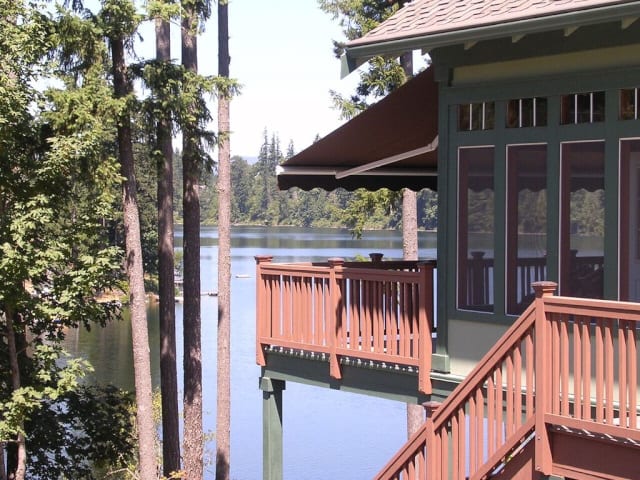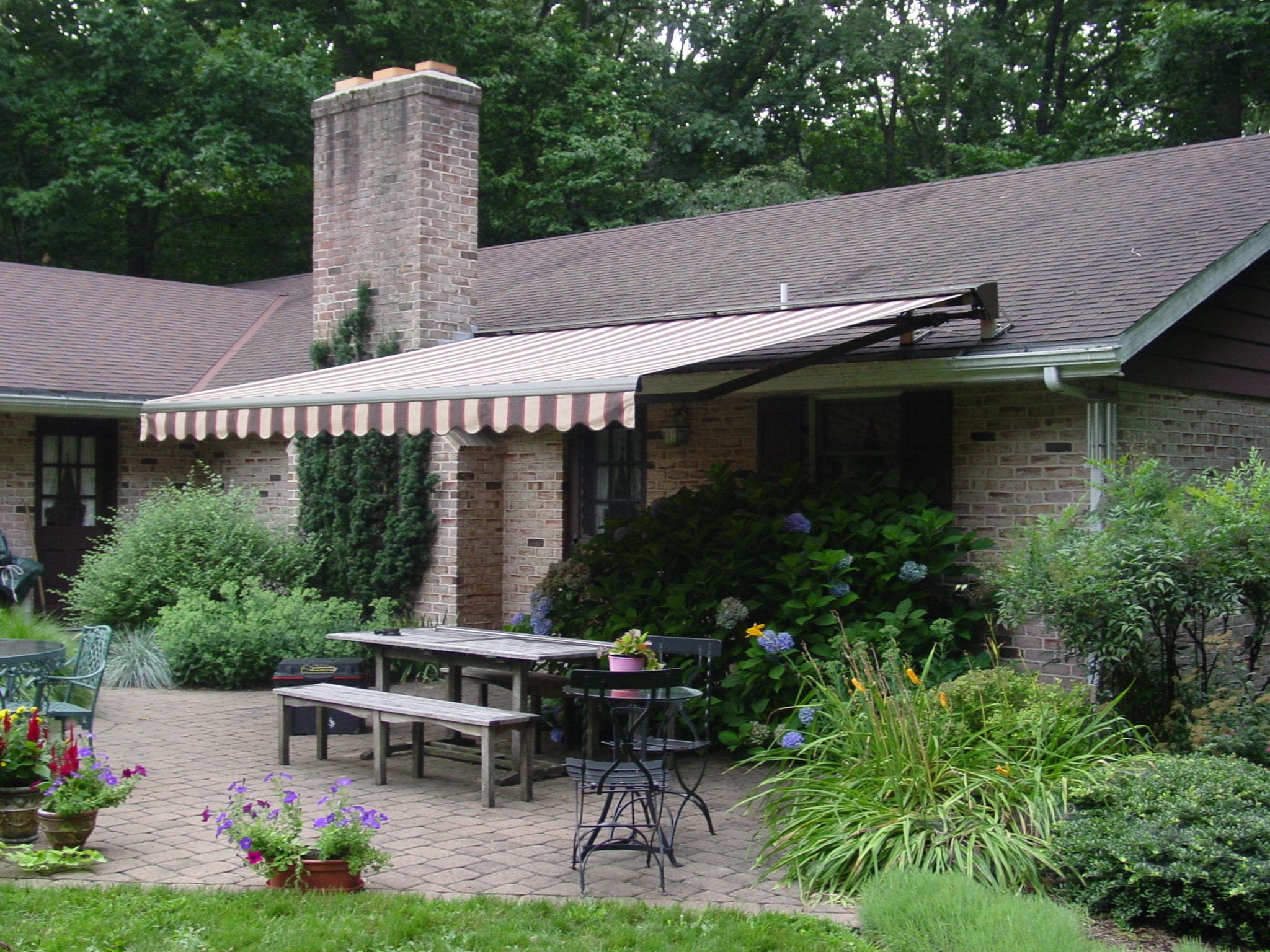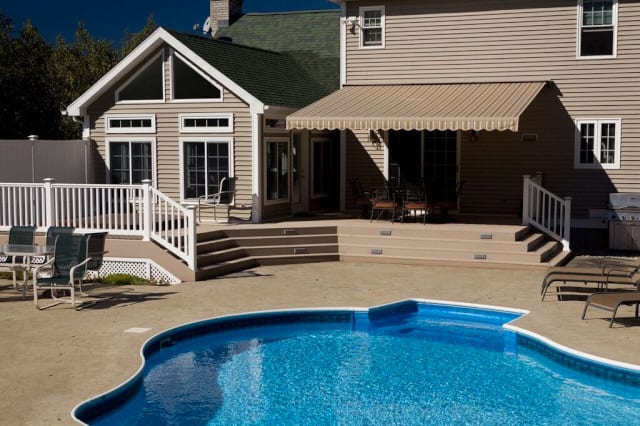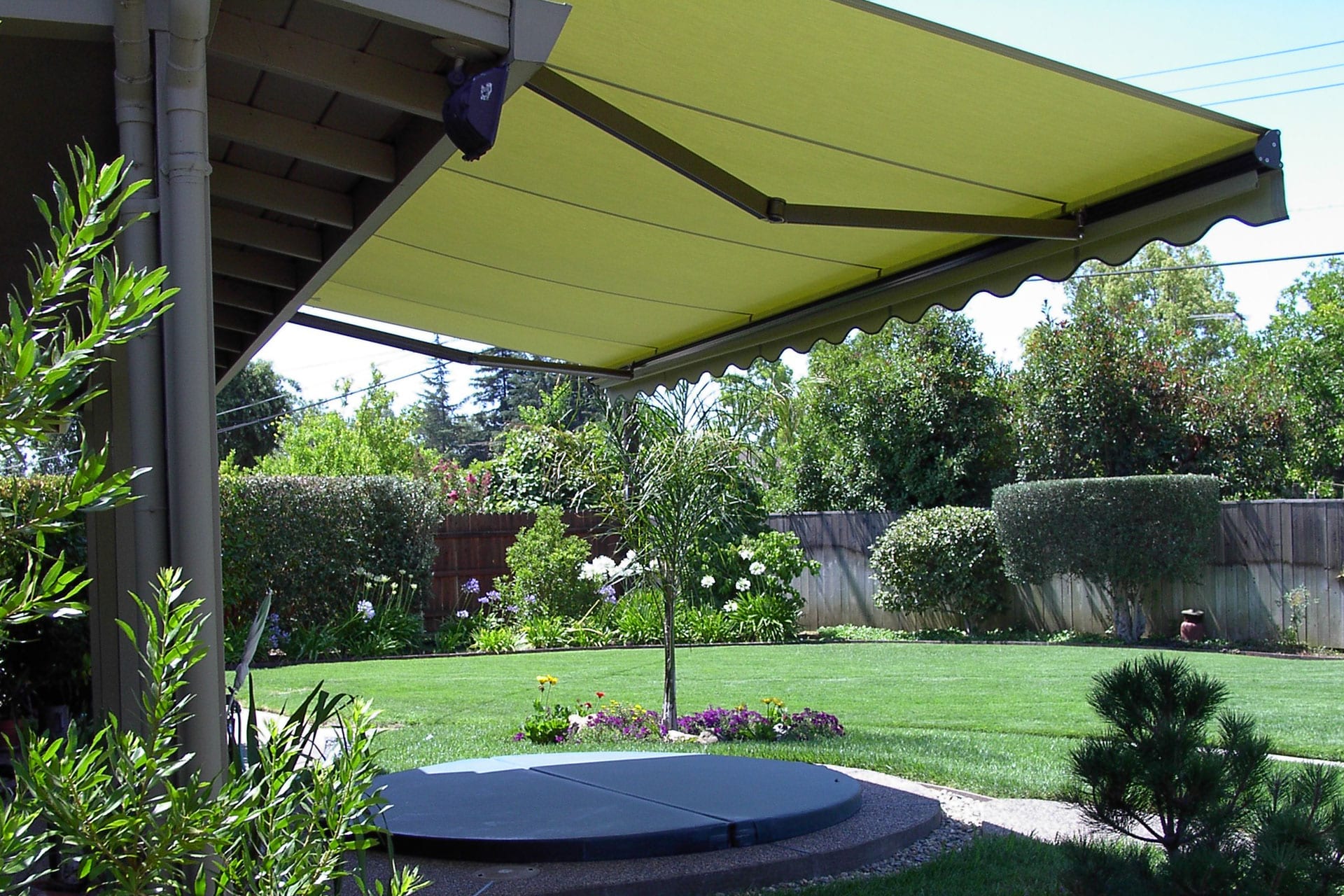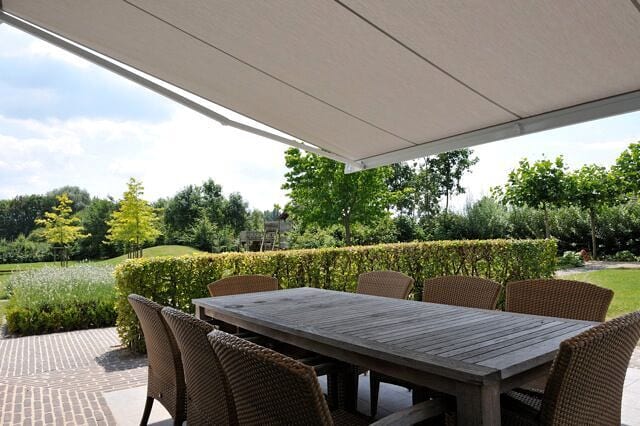 Canopy Installation and Repair in Torrington, CT
Our stylish canopies are the perfect way to jazz up your outdoor living space or even your workspace. They provide ultimate shelter from the sun's intense rays or other outdoor elements, but they are cost-effective and affordable. Canopies can be used year-round for your Torrington home or business and have become a popular choice for many homes and businesses throughout New York and Connecticut. Here are some of our most popular varieties.
PERGOLAS
Need ultimate shade from the sun and other outdoor elements? Our pergola is the perfect choice for you. They can be customized to meet your individual needs and style.
SHADE CANOPIES
Do you want to add comfort to your fun-filled backyard picnics, family gatherings, and holiday celebrations? Then look no further than our beautiful shade canopies that are available in a variety of sizes. They provide all the shade you need so you and your family and guests can enjoy the comfort of your backyard and enjoy your every event.
GARDEN CANOPIES
Does your garden need protection from the sun, outdoor elements, and all the annoying warm weather insects and pests? Here at Durkin's, we offer beautiful, affordable garden canopies that provide the protection and comfort you need to enjoy your garden all summer long.
Get a Free Estimate!
Louvered Roofs in Torrington, CT
Recognized as the go-to company in the region for home and business owners with roofing needs, we here at Durkin's take tremendous pride in our top-rated louvered roofs. We serve Torrington homes and businesses, and clients in many surrounding towns.
With their angled design and overall durability and reliability, our louvered roofs are becoming one of the most popular roofing styles here in New England.
TYPES OF LOUVERED ROOFS
We offer a variety of louvered roofs, each of which can be customized to meet your style and needs. In addition, you can choose from a number of unique add-ons when customizing your roof. Here's what we can install with your Louvered roof!
Ceiling Fans

Accent Lights

Custom Colors

Wood Wraps

Solar Shades

Pergola End Cuts
The louvered roofs we offer here at Durkin's are made entirely out of aluminum and are not only affordable but durable and of the highest quality. They also have a long lifespan and can be installed as free-standing or an add-on to an already existing structure.
Our premier louvered roofs offer versatility, durability, and functionality to all our residential and commercial clients in Torrington and the nearby towns. They are an ideal addition to any home or business looking to enhance their curb appeal and value.
Get a Free Estimate!
Why Durkin for your Torrington Awning?
The team here at Durkin's is dedicated to providing not only the highest quality products and services but to our exceptional customer satisfaction rating as well. We stand firmly behind our fourth-generation craftsmanship and performance excellence as we did our first-generation, and our family and team are proud of our overall presence in both the marketplace and industry today!
With more than 4000 systems in service sold by Durkin, less than .0065%, have an issue annually. Our awnings are therefore more reliable than most automobiles or appliances. Therefore, our residential and commercial clients in Torrington and the surrounding towns choose our professional team for all their installation and repair needs.
Get a Free Estimate!
Torrington Awnings