Weston, CT Awnings
Awnings, Canopies, Pergolas & Louvered Roofs
Our beloved customers throughout the Weston area have been coming to us for their commercial and residential awnings for over one hundred years. As a leader in this business, we take pride in offering our customers quality products that will last for years to come. With custom designs and countless options we are sure to have exactly what you need.
At Durkin's we offer:
Get a Free Estimate!
Weston Awning Installation and Repair
Awning Installation
We give all of our customers an initial estimate and consultation for their upcoming project. We can also set dates for installation and determine price ranges for that as well.
Let us help you decide what type of awning would best suit your Weston home, letting your vision come to life.
We have had many customers come to us needing repairs after discovering damage caused by improperly installed awnings. We know how expensive the repair costs can get, which is why we guarantee your awning will withstand the elements for years to come after being installed by one of our experts. For those with seasonal awnings we can also uninstall them when the time comes so you can keep them in top condition.
Awning Repair & Service
Our experienced staff here at Durkin's can repair both residential and commercial awnings after they undergo damage. We can come out and evaluate the damage, providing you with an idea of what needs to be done, and leave you with an estimate that day.
After determining the logistics we can start on the repairs at your convenience. In addition to repairs, we offer many other services, including winter cleaning.
Commercial & Residential Awnings
We have the experience with both commercial and residential awning installations and repairs throughout the Weston area. If you own a restaurant or venue and would like to add an awning to shade your customers and clients from sunlight while maintaining a sense of style, we can deliver.
For those looking to enhance their backyard patio or living space, we can install one of our durable shade systems. We can also repair one that has undergone recent damage.
Awning Types in Weston
Stationary Awnings
With stationary awnings, you can enjoy protection and shade from the sun, rain, and any other weather condition that we have here in the Weston area. Provide shade for your family on your back deck, or for your customers dining on your outdoor patio.
Turn your Weston backyard area into your dream oasis with a custom-built shade system over your patio, deck, dining area, or pool! These awnings can withstand almost every weather element and protect you and your family from harsh sun or cool winds. Whether you need shade for a residential or commercial property we can guarantee top quality products and service.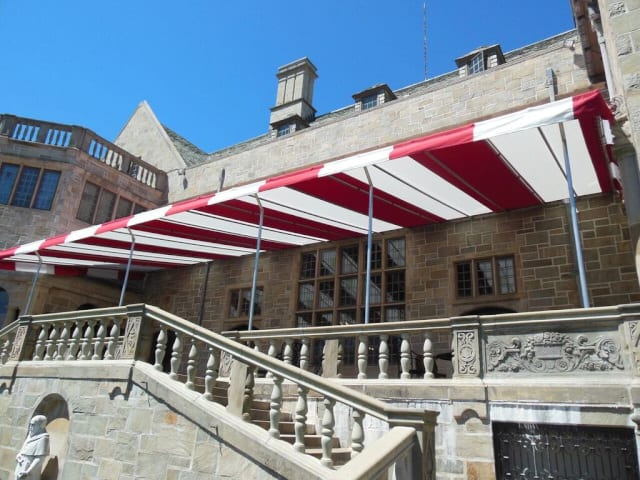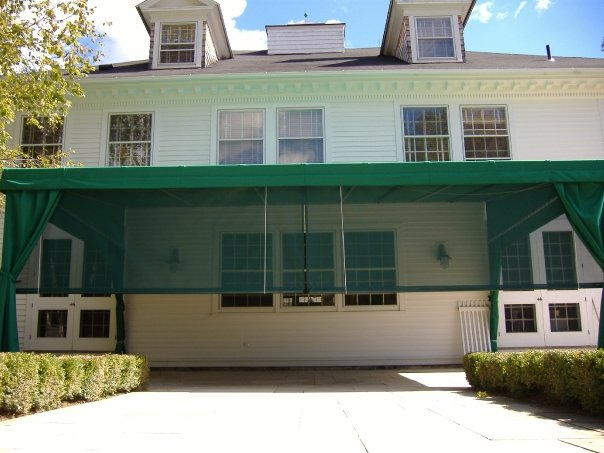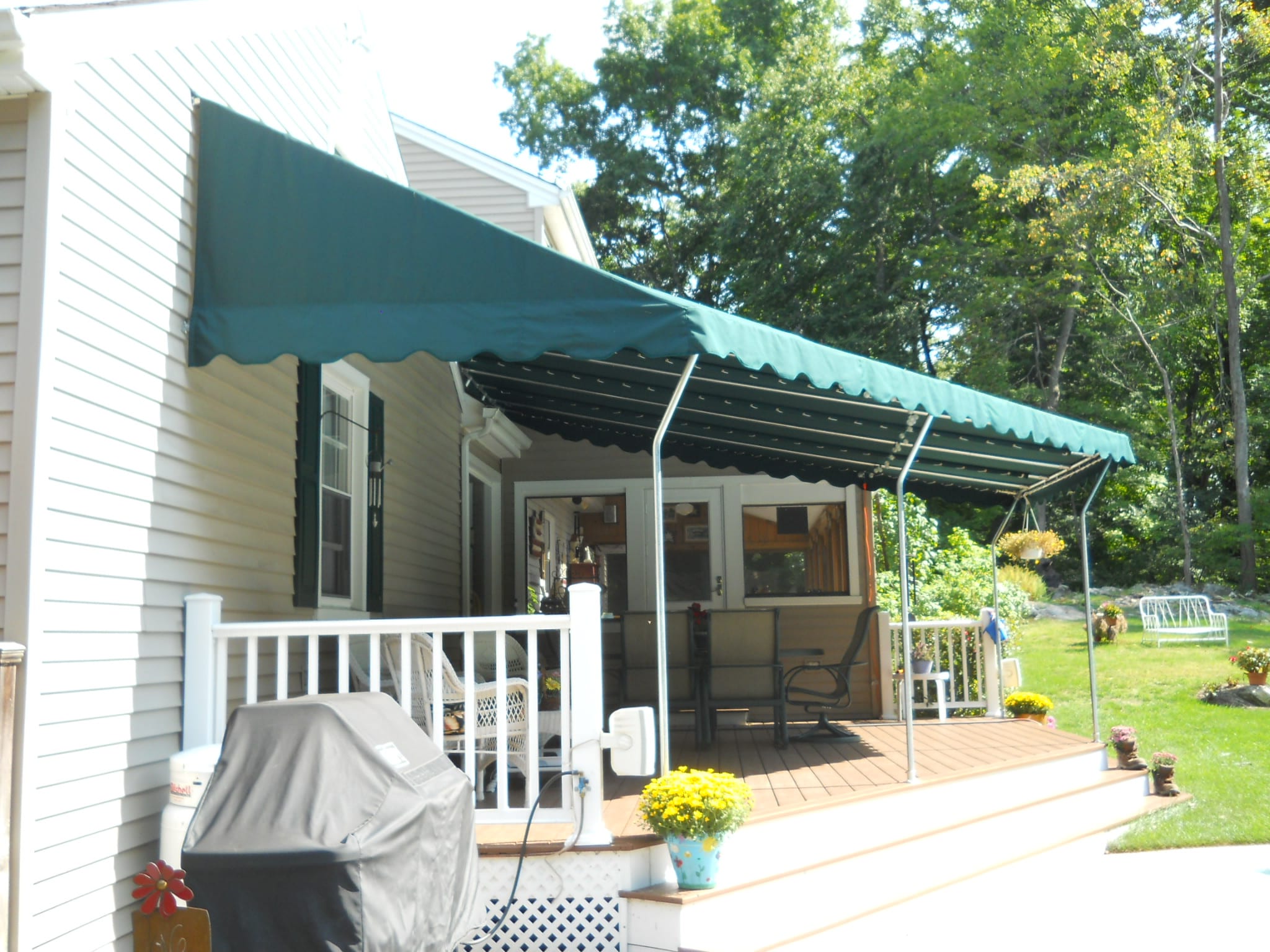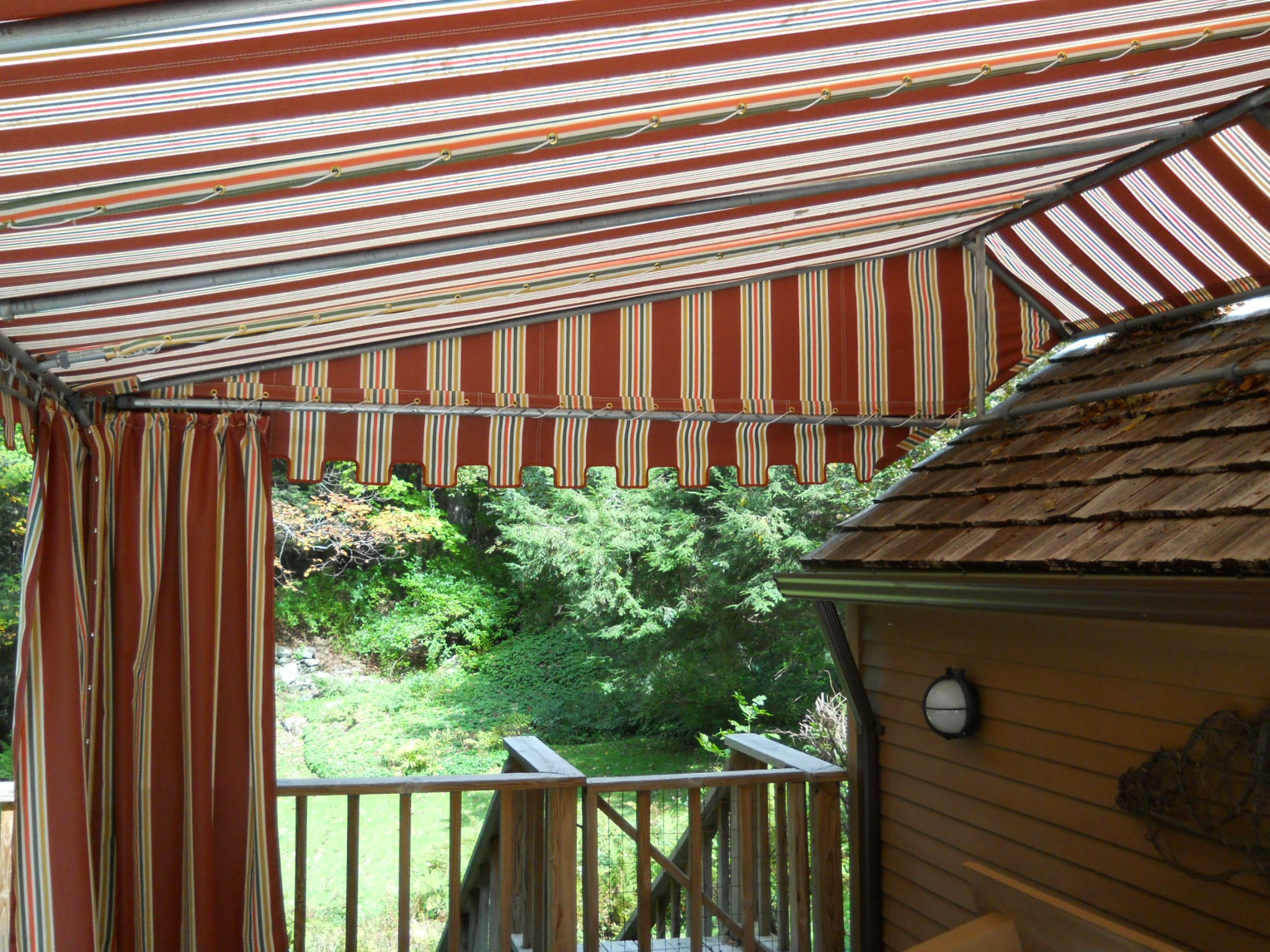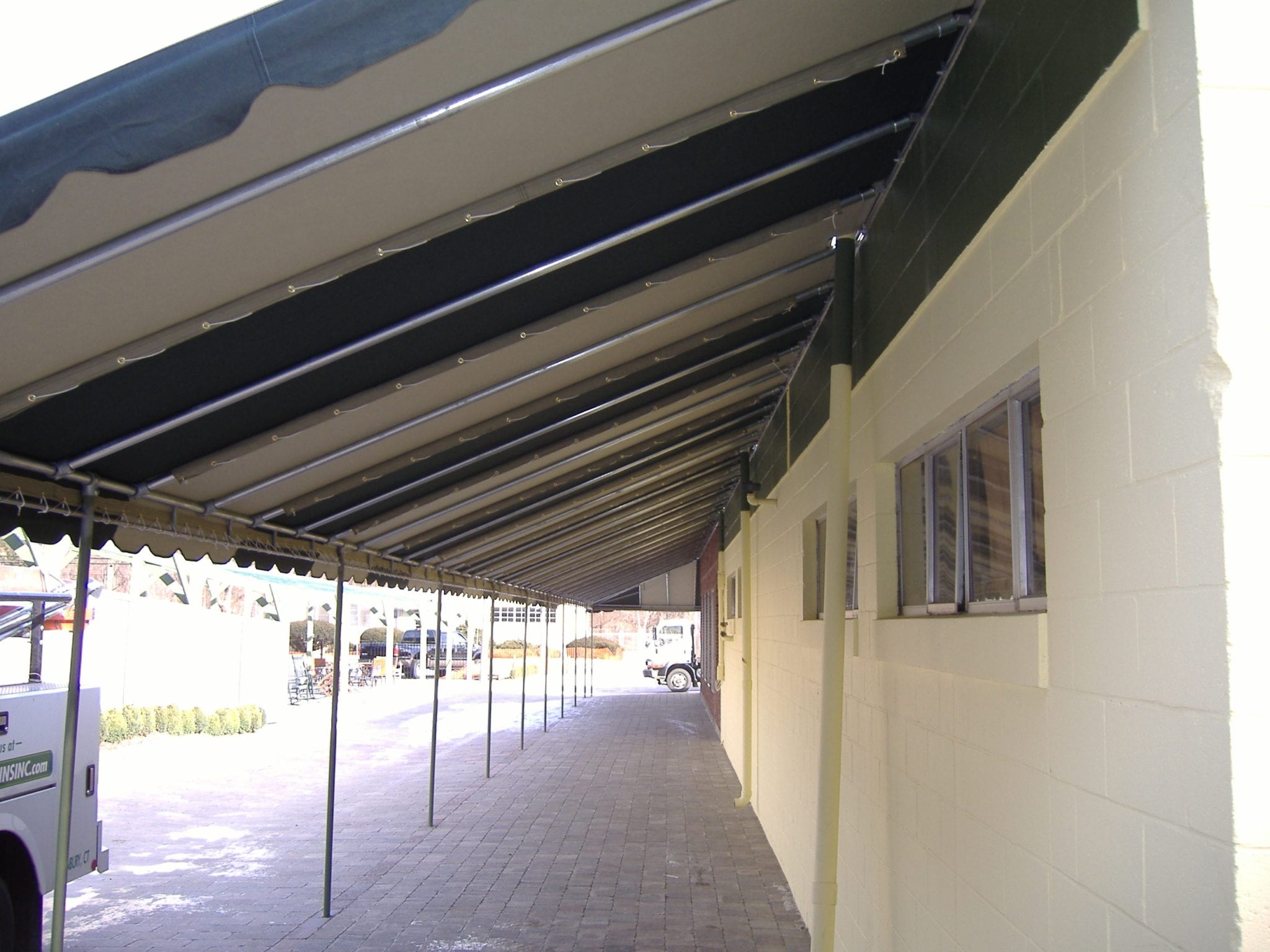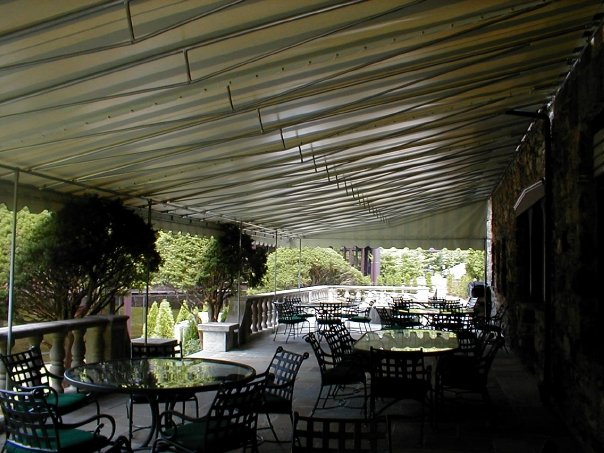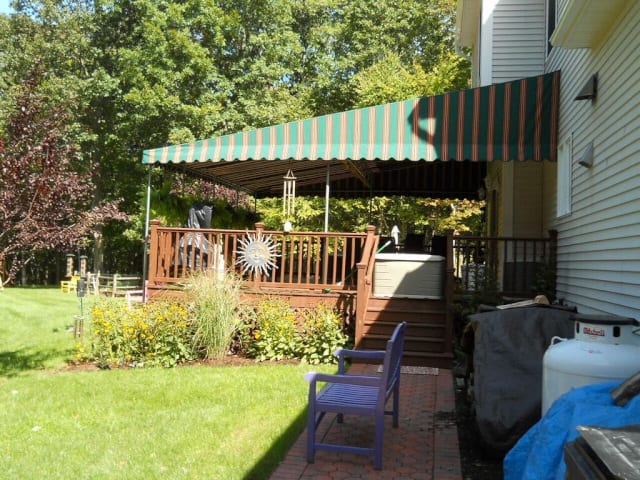 Shade Structures
For both homeowners and business owners in the Weston area looking for an awning to provide your protection from the elements, the Eclipse Sunroof Plus is just what you need!
Eclipse Sunroof Plus
With a longer projection and 3-season protection, this retractable motorized awning provides ultimate coverage and a sleek design. This system is sturdy enough to withstand 23 mph winds, which equates to a rating of 5 on the Beaufort scale.
The Eclipse Sunroof Plus comes in two options:
Patio Style: Designed to attach to an existing structure.
Pergola Style: Engineered to be mounted on an existing structure.
Each option can be operated by a wireless wall switch or a handheld transmitter, further showcasing this systems ingenuity. When the season comes to an end, bad weather is forecasted, or your day simply ends, the Eclipse Sunroof Plus can be safely retracted.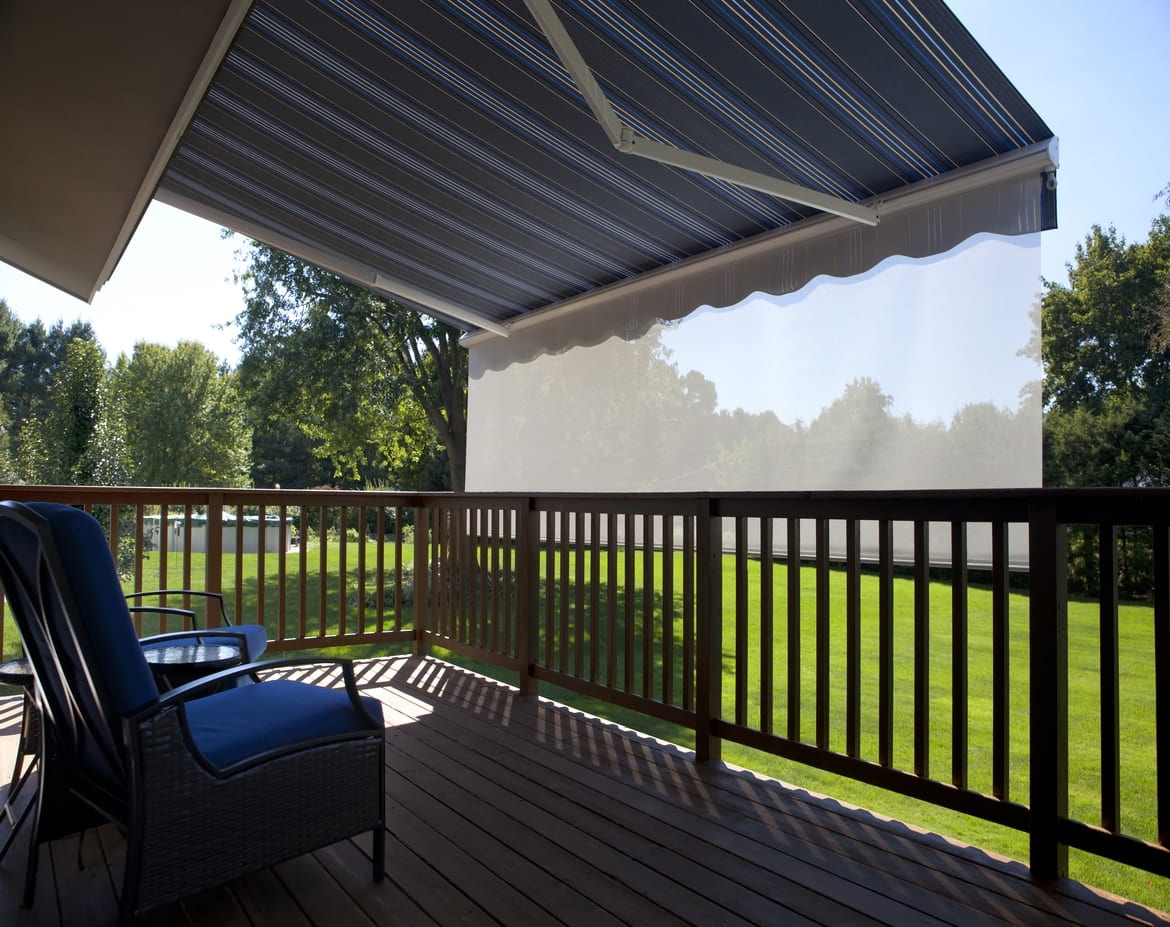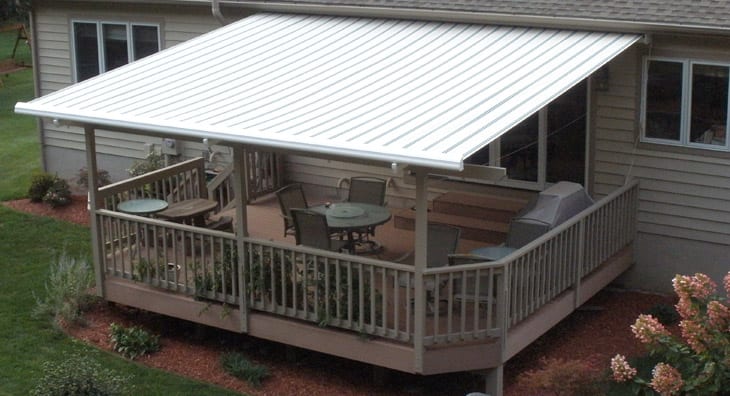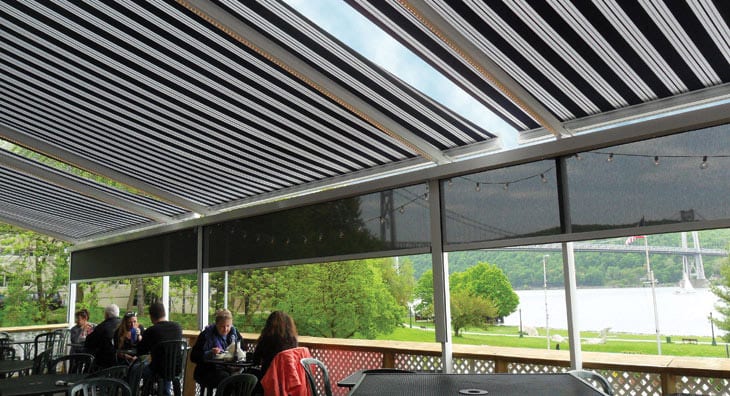 Retractable Deck and Patio Awnings
One of our most popular options are our retractable awnings, which allow for ease and convenience and can be motorized as well. This style of shade proves to be very versatile and can fit approximately in most spaces.
For those looking for style, ease, and top quality consider a retractable awning for your Weston home or business. Our customers find they are easier to maintain as opposed to manual options.
Retractable awnings are:
        

Convenient

        

Easy to Use

        

Versatile

        

Provide great protection and shade
Get a Free Estimate!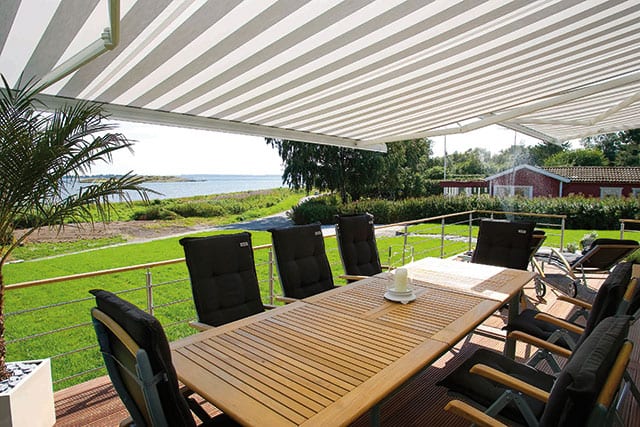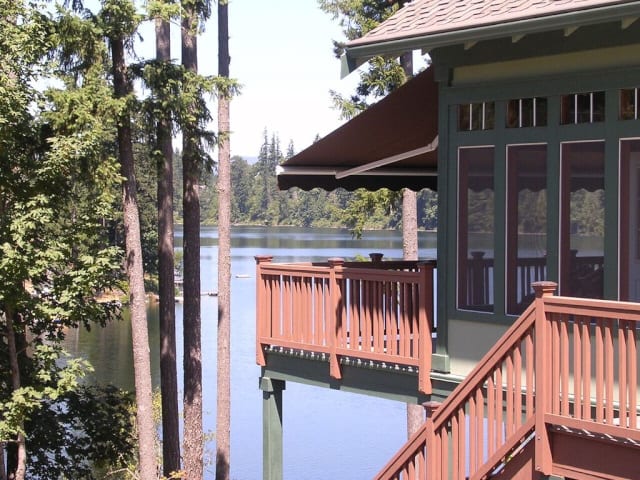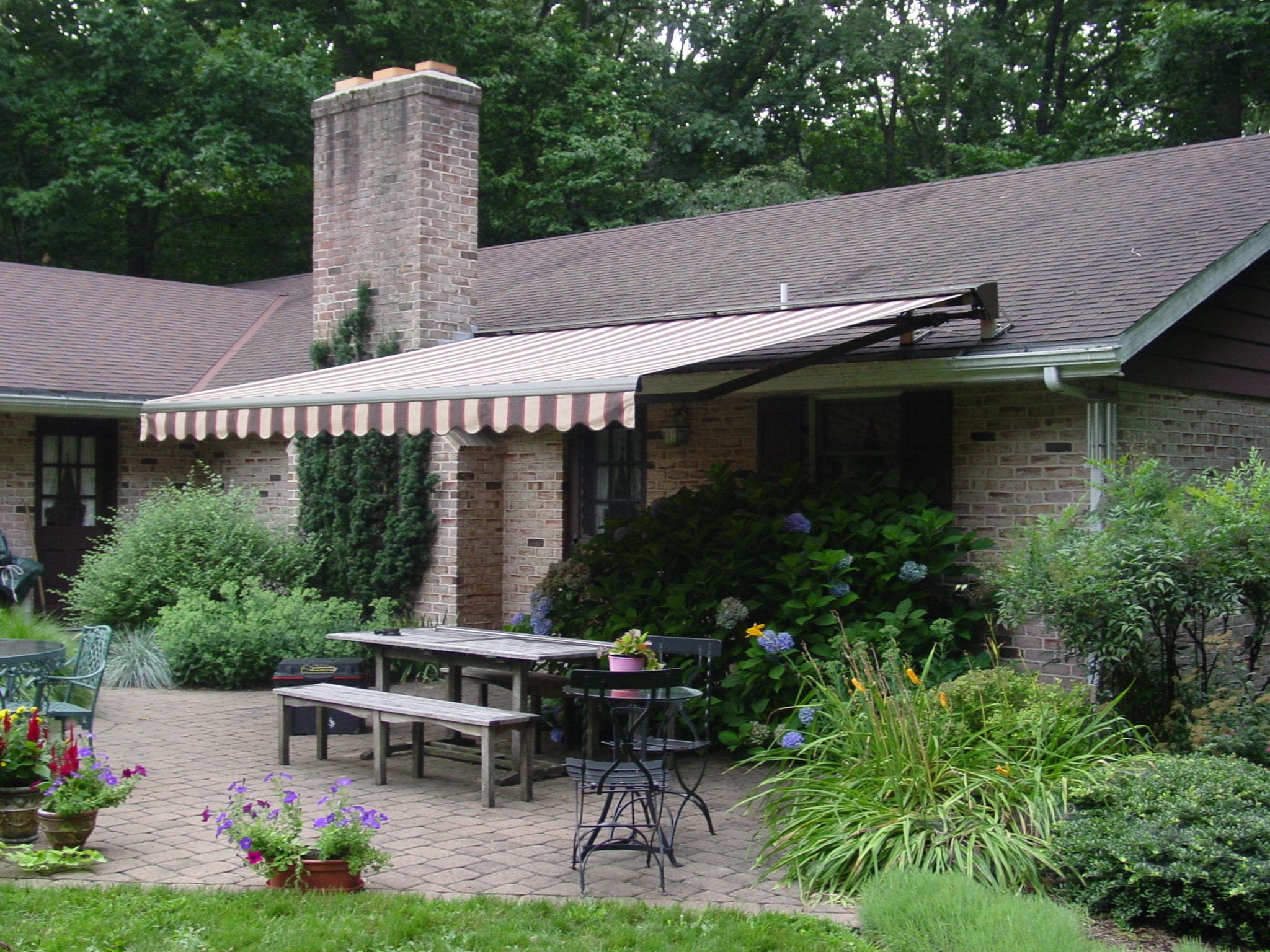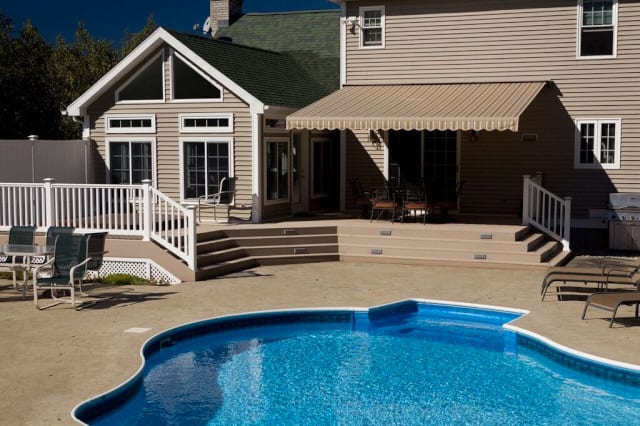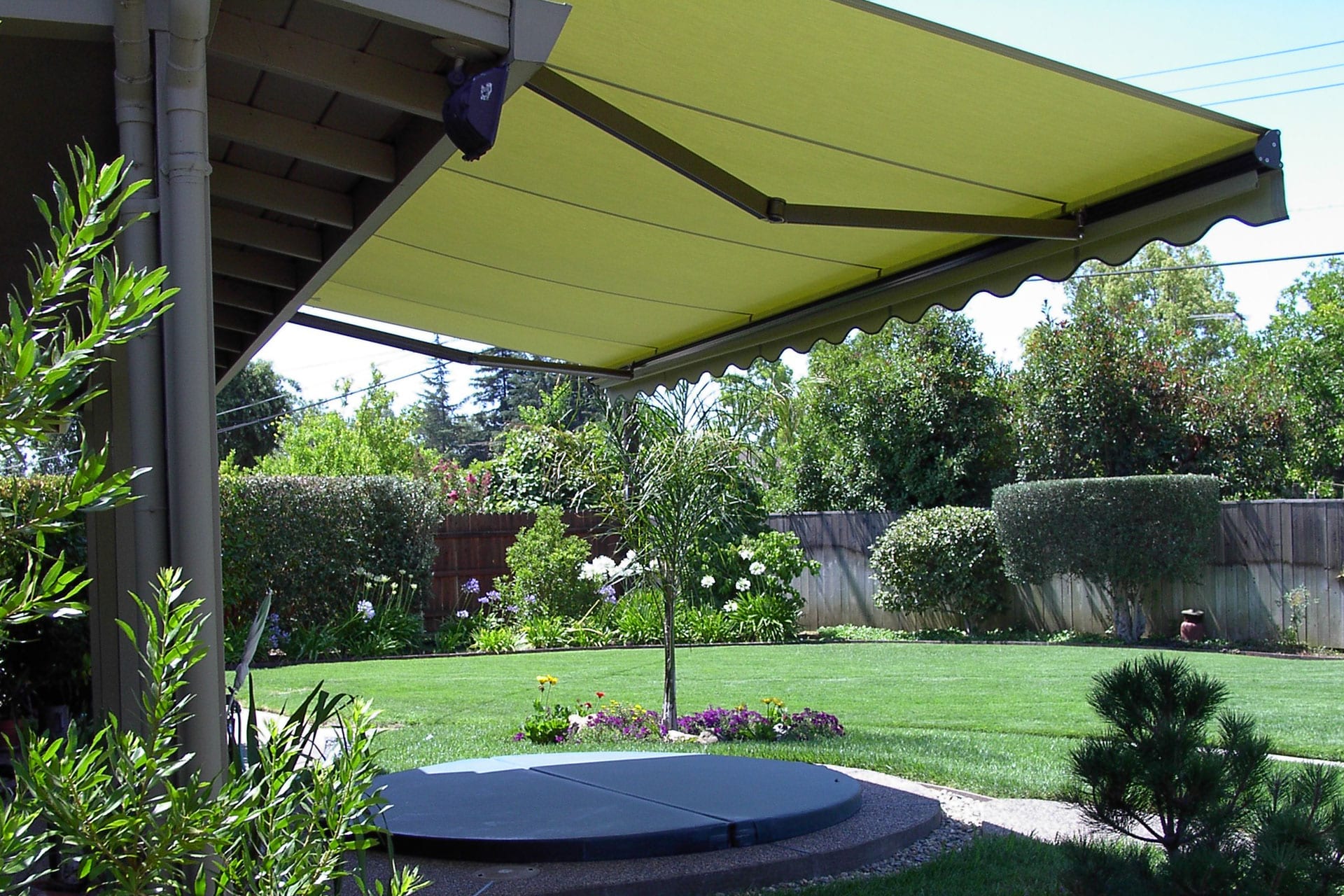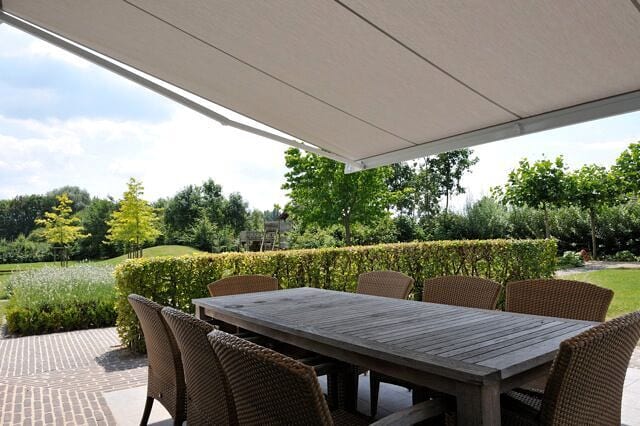 Canopy Installation and Repair in Weston, CT
Canopies can offer more than shade from hot sunny days, they add a certain design look to your deck or patio space, and can be a place of safety from spring rain showers and windy days. They are built with the New England seasons in mind, and will last for years to come at your Weston home or business. The following are a few of our most popular options.
Pergolas
The best combination of design and versatility comes out in pergolas. We can customize them to fit your backyard or business space, creating shade and a serene seating area for friends, family, or customers. Many clients of ours have plans to grow fruit and flower vines for an added natural design element.
Shade Canopies
Our shade canopies are the perfect choice for any backyard needs. With many different sizes and designs you can find one to fit over that BBQ area or poolside lounge corner. They will provide you with excellent shade from the sun while adding to your overall ambiance.
Garden Canopies
Bring protection to your garden with one of our garden canopies, specifically designed to protect your from harsh sun and pesky insects while you enjoy your time among the rosebuds.
Get a Free Estimate!
Louvered Roofs in Weston, CT
When looking to add a Louvered roof to your home or business look towards us for expertise in this style of outdoor roofing. With years of experience we are your go-to company for Louvered roofs!
There are many benefits of installing a Louvered roof to your Weston home or business. With angled panels and well-crafted design, you can enjoy the sunlight and air during those hot Connecticut summers, yet still have protection from the rain when the seasons change. Call us today to speak to one of our friendly staff members and get any questions on louvered roofs answered.
Types of Louvered Roofs
With years of experience in the roofing business, we are happy to offer customers one of the most customizable roofing styles there is. Louvered roofs are perfect for both commercial and residential properties and come with many add-on options as well.
Ceiling Fans
Accent Lights
Custom Colors
Wood Wraps
Solar Shades
Pergola End Cuts
All of our Louvered roofs are made of aluminum, which ensures each installation is durable for years to come.
Aluminum is both cost-effective and long-lasting, making it the perfect material for our Louvered roods. They are strong enough to handle add-ons or remain free-standing.
Relax in style under your Louvered roof in the privacy of your backyard, or on your elegant restaurant patio. We can install this roofing system at both commercial and residential properties throughout the Weston area.
Get a Free Estimate!
Why Durkin for your Weston Awning?
Customers in and around the Weston area have come to us for their awning and shade system needs for decades, and with each year our drive to provide customers with top quality service grows. We take pride in perfecting each project and leaving our customers satisfied with their new awning.
Out of 4,000 systems installed by Durkin, we have issues with less that .0065% of them each year. With such experienced workers and satisfied Weston customers, your search for awning installation stops here. Call us today to discuss your options!
Get a Free Estimate!
Weston Awnings