Yonkers, NY Awnings
AWNINGS, CANOPIES, PERGOLAS & LOUVERED ROOFS
For over 100 years the team here at Durkin's, Inc. has been providing top of the line products and services to all our clients in Yonkers and many of the nearby towns.  From commercial and residential awnings and canopies to louvered roofs, quality installations and repairs, and a variety of other services, our team has got you covered.  Our customized products add aesthetic appeal to your home or business and provide you with protection from the many outdoor elements season after season.
At Durkin's we offer:
Get a Free Estimate!
Yonkers Installation and Repair
AWNING INSTALLATION
Our professionals will inspect your property and help to determine the appropriate awnings to satisfy your individual needs.  We provide you with a complete estimate of work to be performed, product costs and labor and offer timelines for your installation.       
We are committed to providing the highest quality products and installations for your Yonkers property and ensure that all installs are done properly the first time around.  We are also on hand to uninstall or reinstall your seasonal awnings as needed.
AWNING REPAIR & SERVICE
In addition to our quality installations, we also perform all types of repairs to your residential or commercial awnings.  If you have a damaged awning or an awning that is faulty, our technicians will identify the source of the problem and provide you with sufficient repair services to return your awning to its healthy state.     
We also provide our valued clients with a variety of other services including winter cleanups for your Yonkers residential or commercial property.  The team here at Durkin's is on hand to take care of your every need.
Commercial & Residential Awnings
Whether you are in the market for commercial or residential awnings, rest assured we are the team for you.  Here at Durkin's we take pride in our state of the art, beautiful awnings that can add both style and protection to your Yonkers home or business while making you the envy of all your neighbors.         
We offer all our valued clients a full lineup of stylish canopies and awnings, quality installations and service repairs, as well as insight and data needed to help with all your important decision making.
Awning Types in Yonkers
STATIONARY AWNINGS
Our top-notch stationary awnings are certainly a popular choice by many home and business owners in the Yonkers area.  These stylish permanent shade systems are available in many sizes and colors, and can be easily customized to fit your patio, deck or poolside cabana.
Stationary awnings are an extension of your outdoor living space and can easily transform your deck, patio or poolside area into an attractive, fully functional outdoor space.  They add not only aesthetic appeal to your Yonkers property, but enhance the overall value of your property as well. You may also elect to customize your stationary awnings with curtains or screens that complement your existing décor.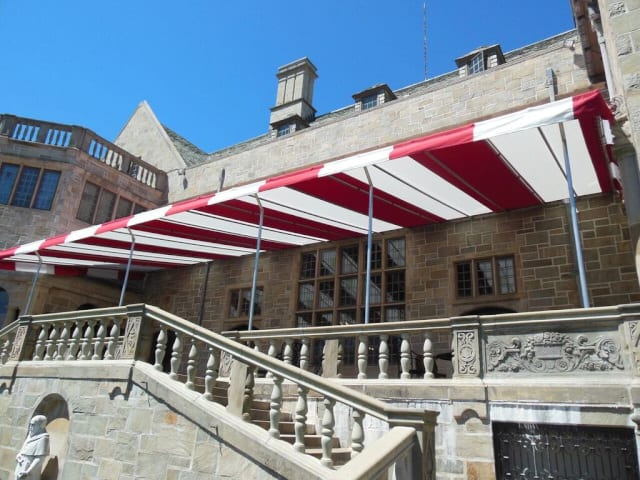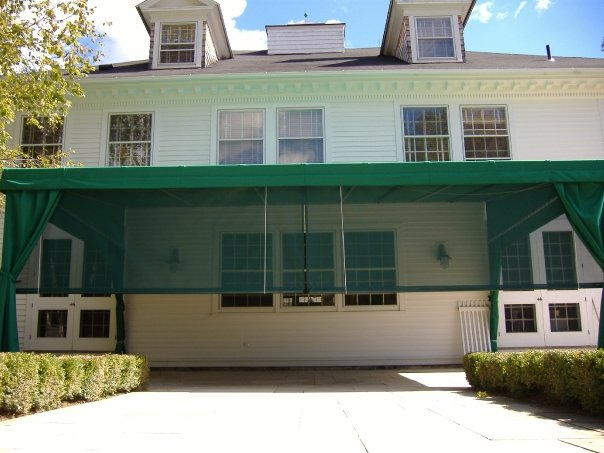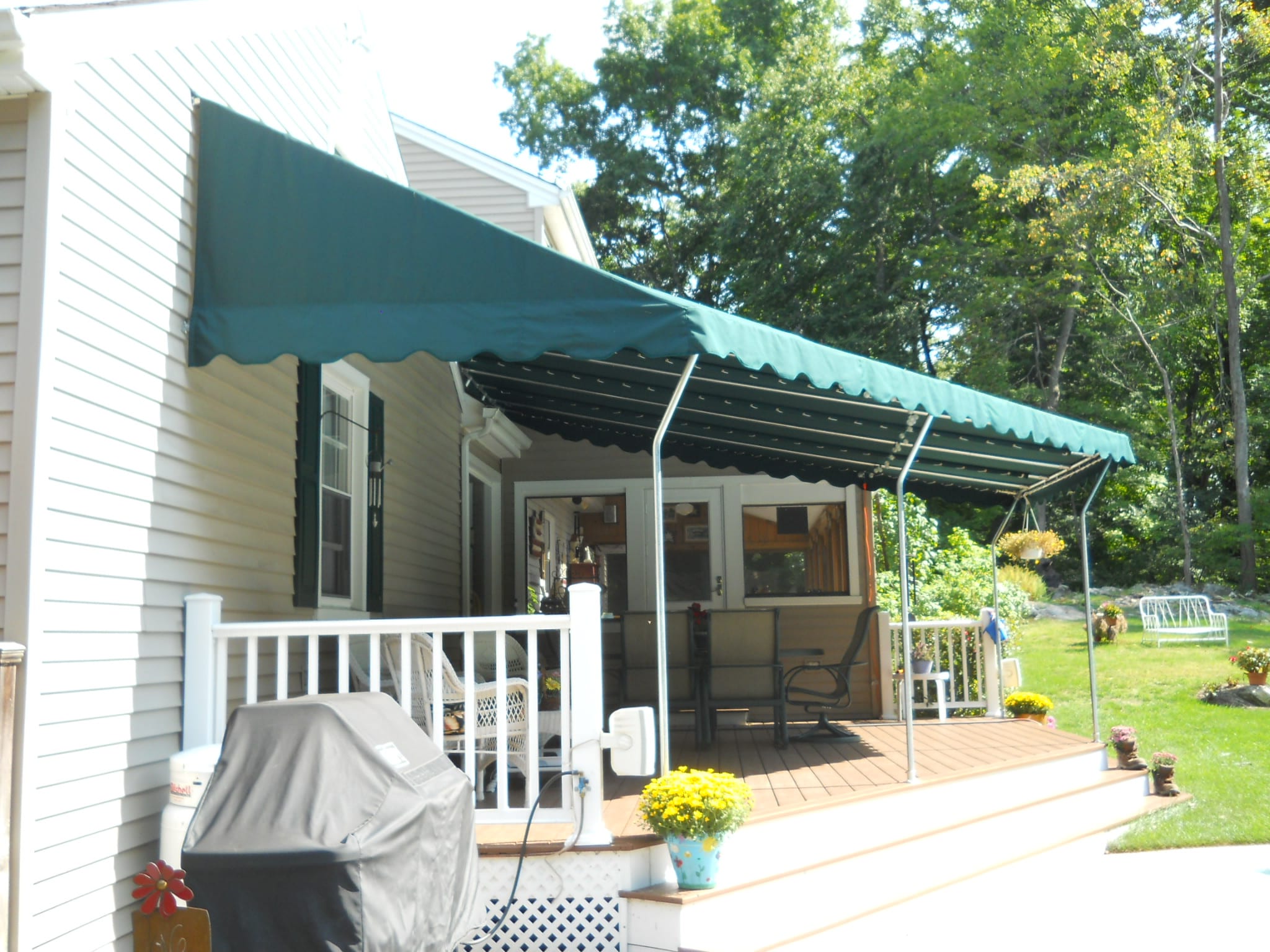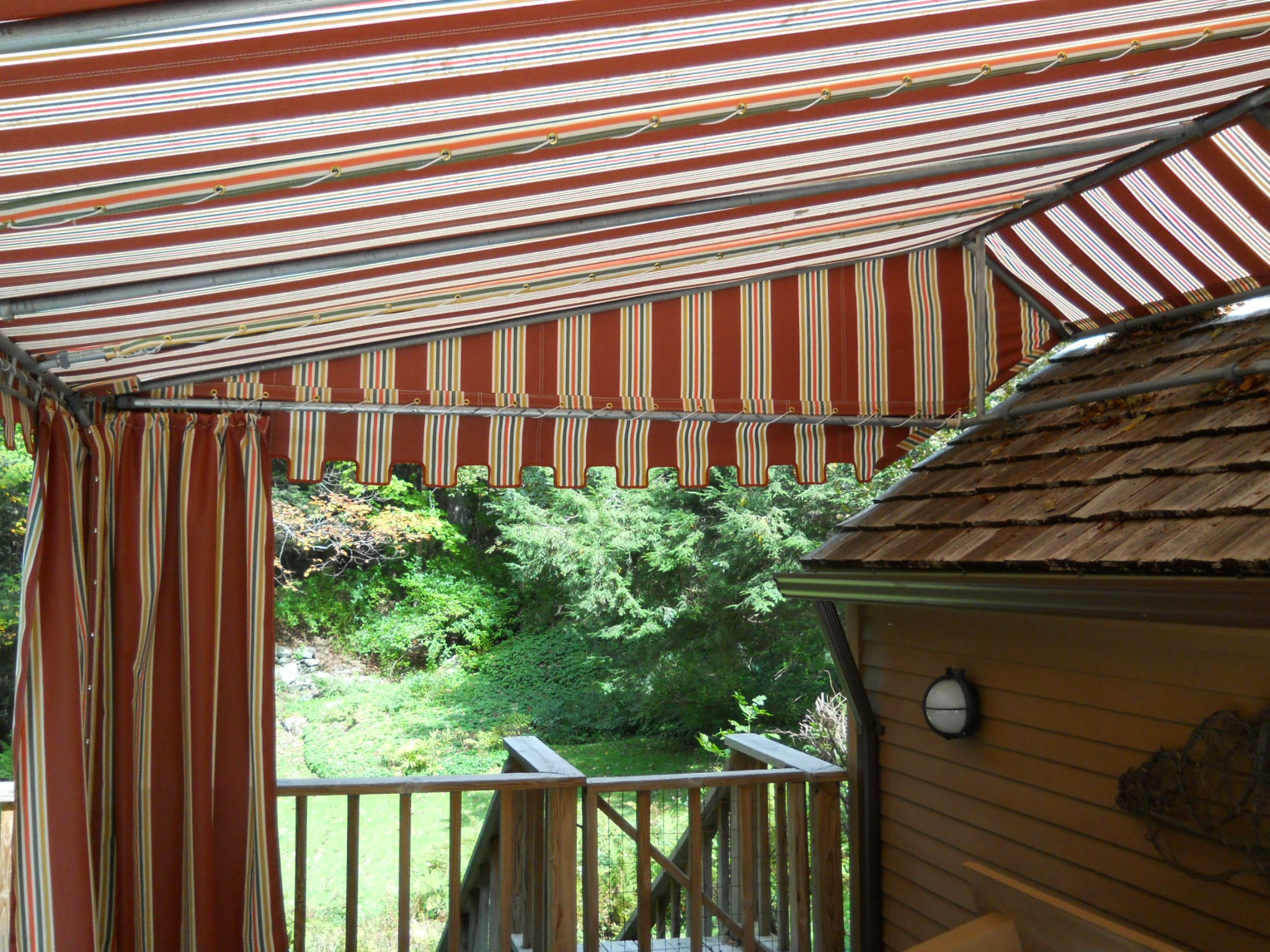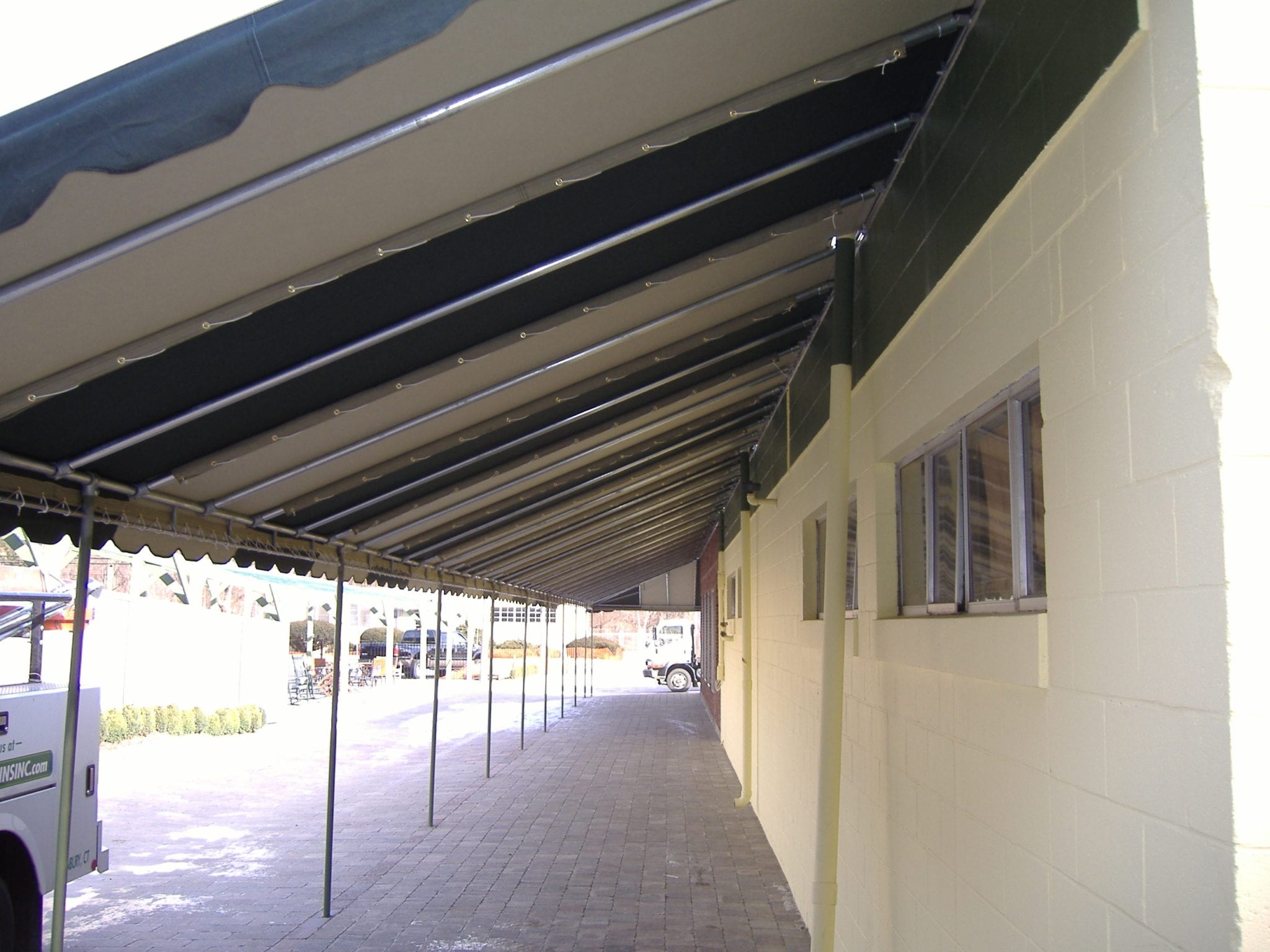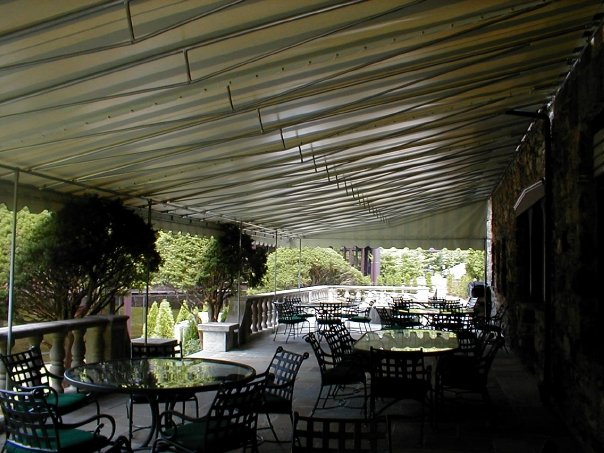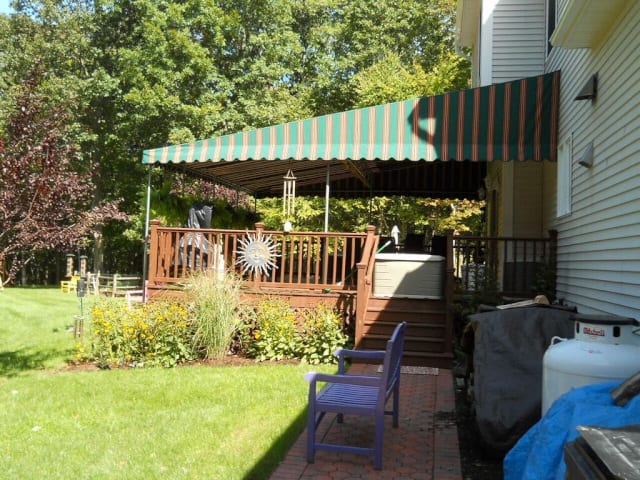 SHADE STRUCTURES
Here at Durkin's we offer our clients a variety of shade structures that not only protect your property but add to its aesthetic appeal.  Our innovative Eclipse Sunroof Plus awnings are a very popular item with many of our Yonkers residential and commercial property owners.
Eclipse Sunroof Plus
The Eclipse Sunroof Plus is a retractable motorized shading system that provides a longer projection and 3-season protection from the elements.  A very affordable system, the Eclipse Plus can withstand winds up to 23 mph which is the equivalent of a 5 rating on the Beaufort scale.
The Eclipse Sunroof Plus is available in two varieties:
Patio Style: Designed to attach to an existing structure.
Pergola Style: Engineered to be mounted on an existing structure.
Whether you choose the patio style or the pergola style, rest assured each shading system can be easily operated with a simple wireless wall switch or a handheld transmitter and can be quickly retracted when not in use.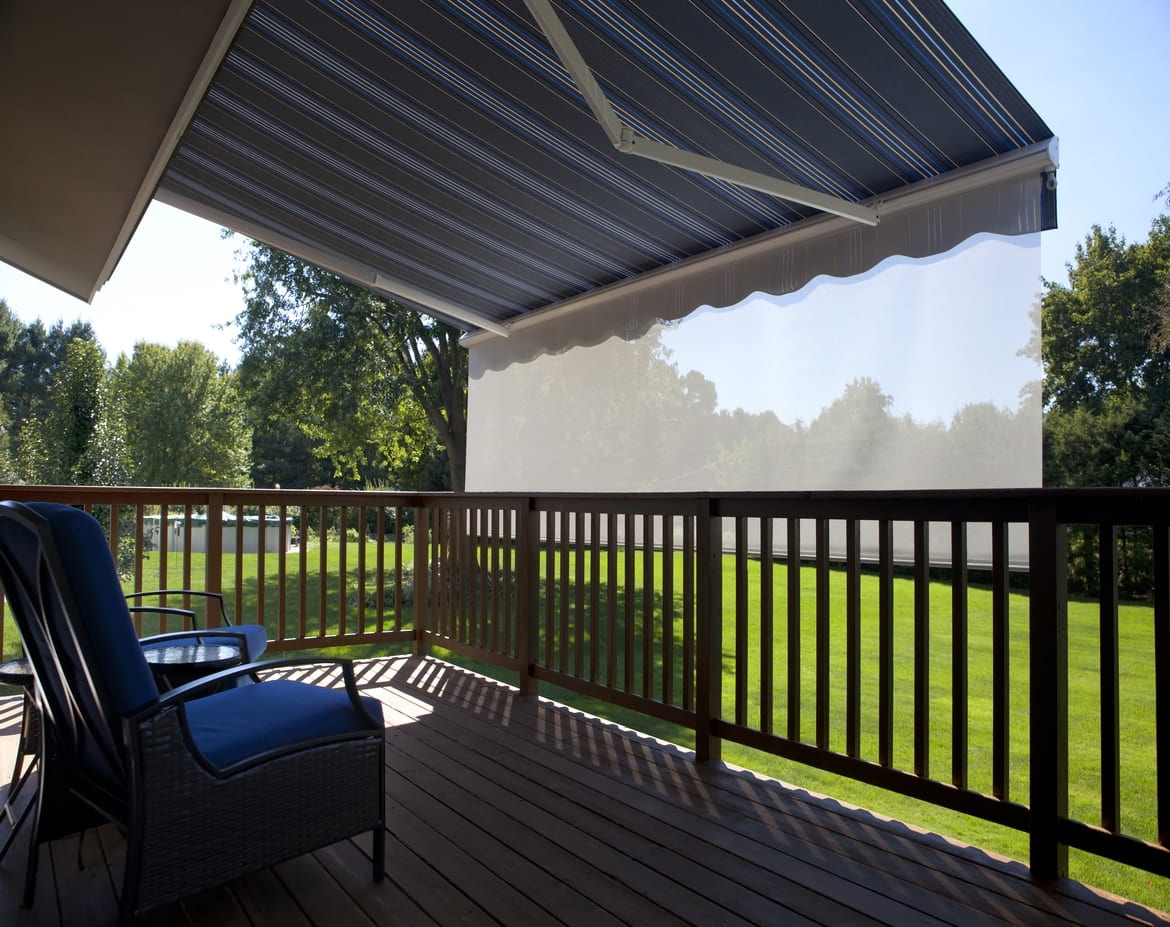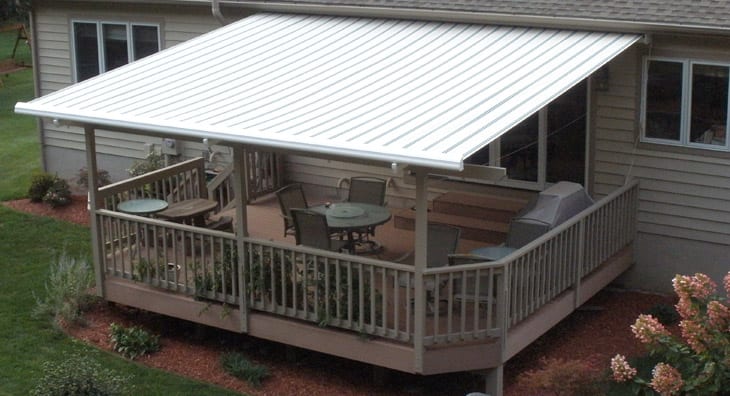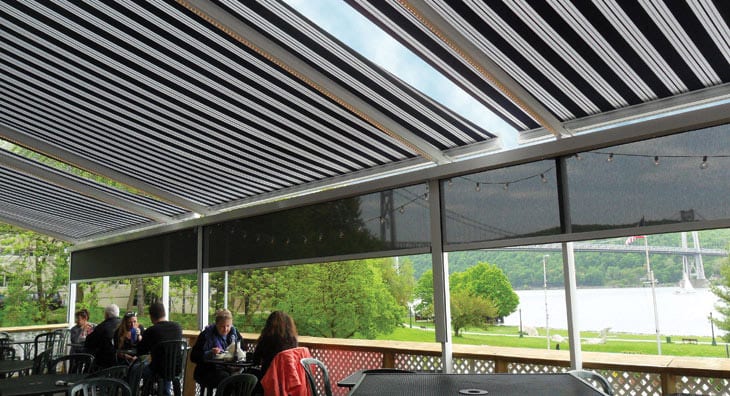 RETRACTABLE DECK AND PATIO AWNINGS
Our easy to operate retractable awnings provide added protection and added style to your Yonkers property.  They are simple to operate and are one of our most sought-after products. As a matter of fact, more than 95% of our sales are accredited to motorized awnings.
Retractable awnings are:
Convenient

Easy to use

Versatile

Provide great protection and shade
Get a Free Estimate!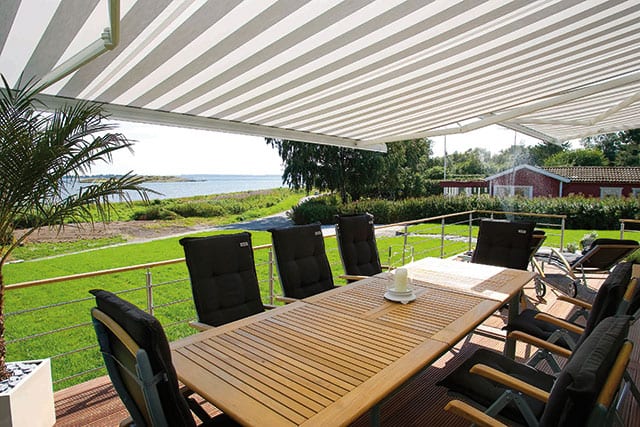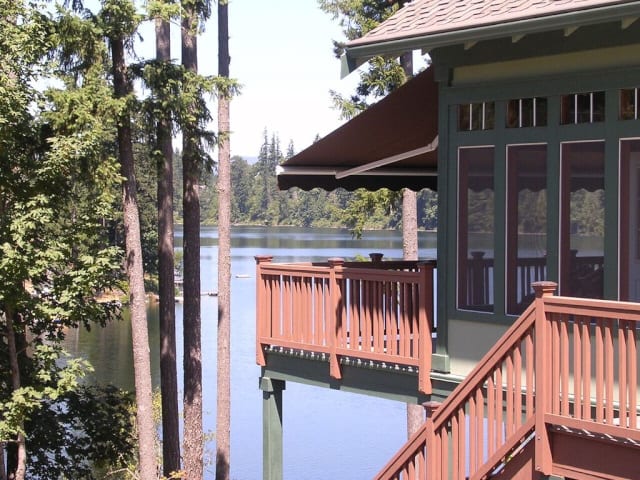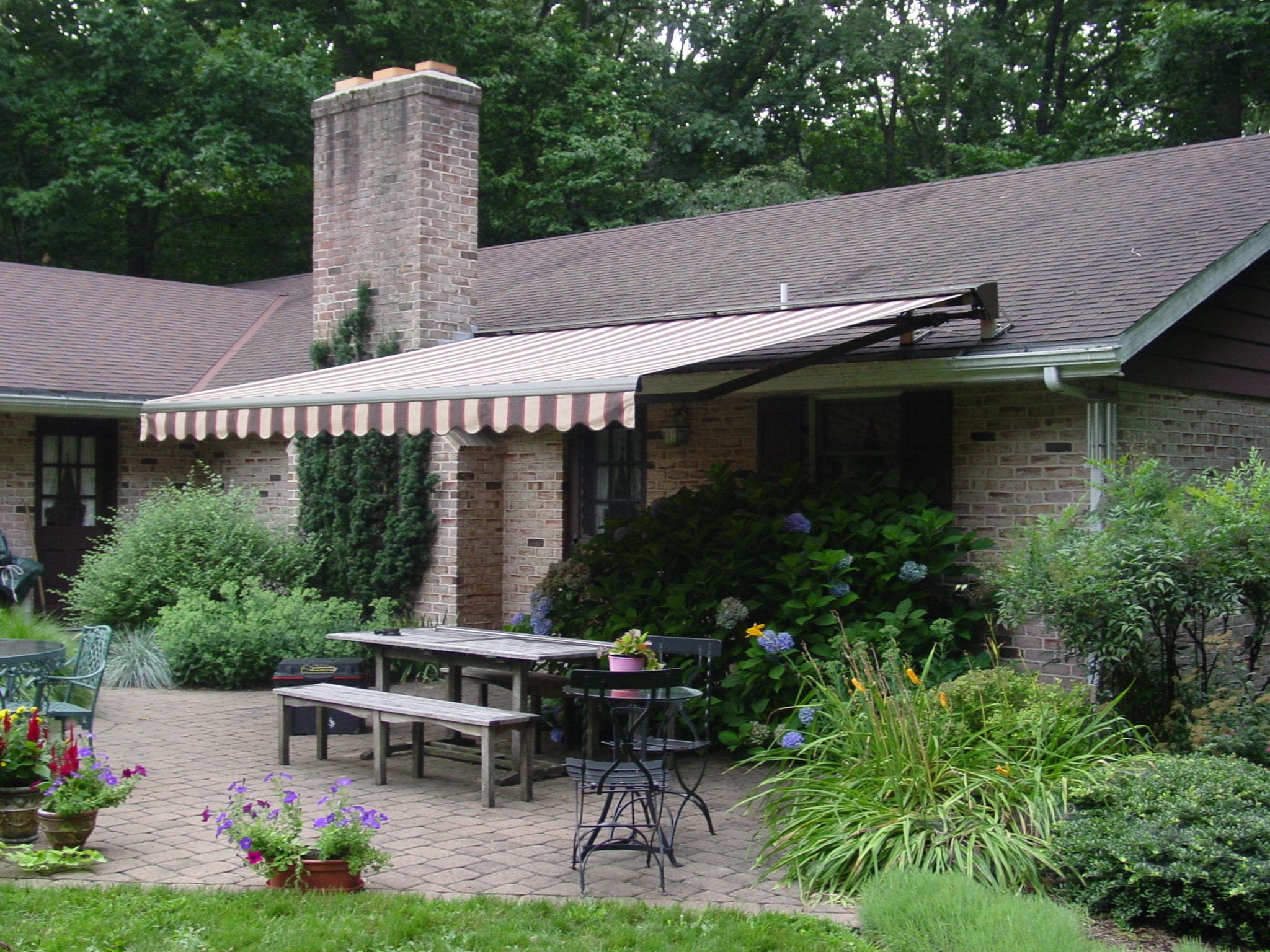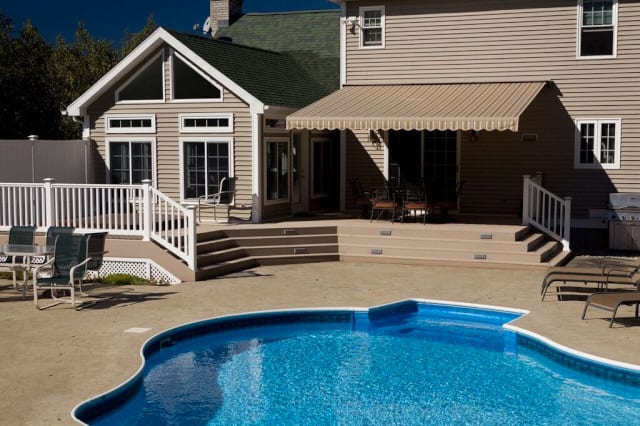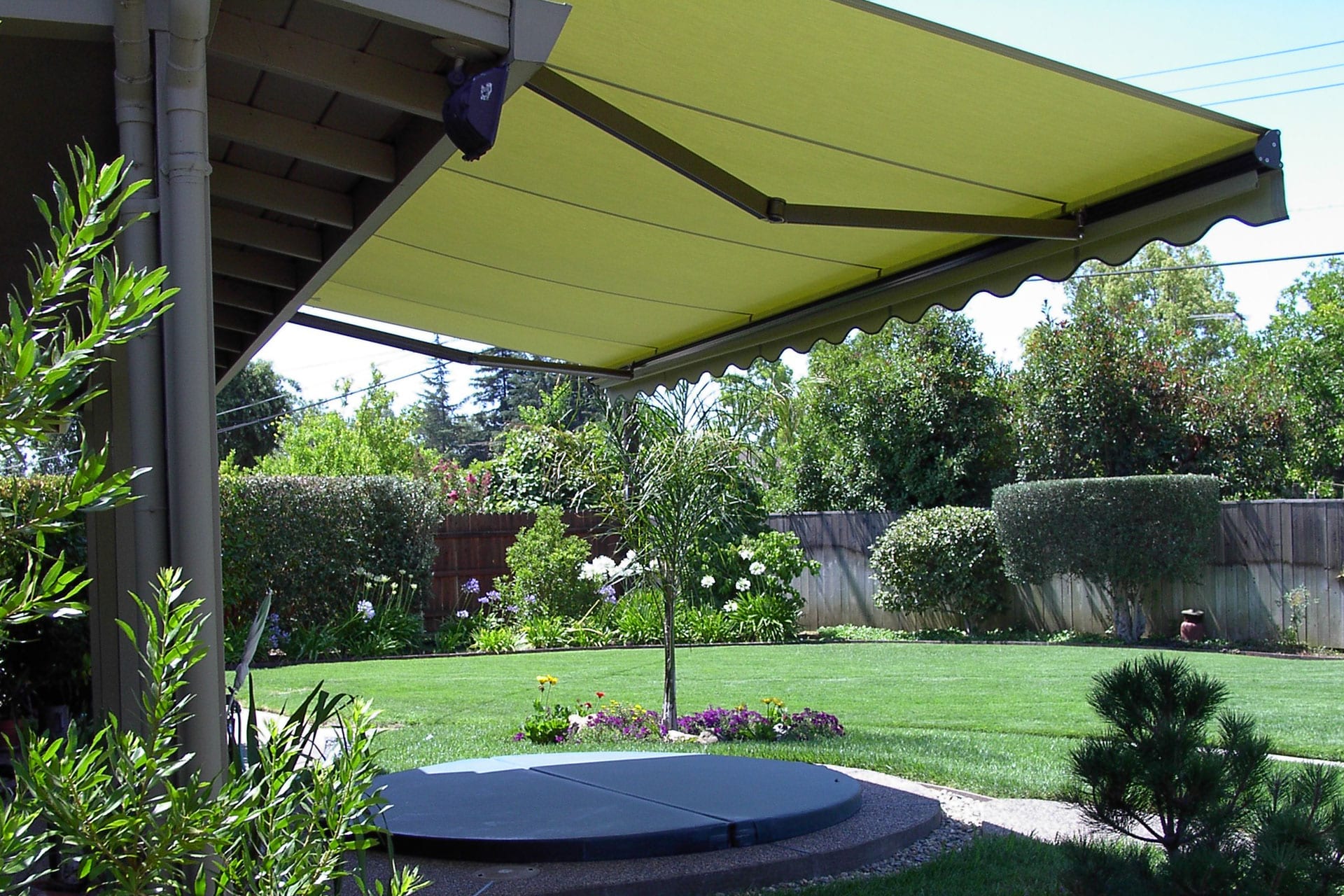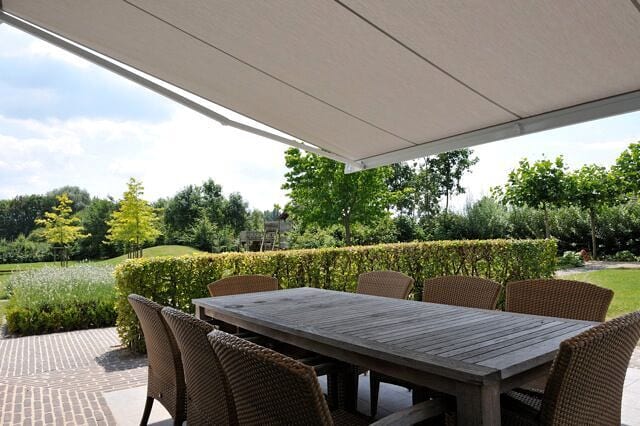 Canopy Installation and Repair in Yonkers, NY
Here at Durkin's we also offer a variety of stylish canopies that provide protection and shelter from the elements.  They are available in a variety of sizes and colors to complement your home or business color schemes and décor and are every bit affordable.  Here are some of our most popular styles.
PERGOLAS
Pergolas offer owners comfortable shade from the hot summer heat and can be customized to meet your specific property needs.  Our technicians make certain that your pergolas are customized to your satisfaction and are on hand to help with your design and customization.      
SHADE CANOPIES
Our shade canopies also offer protection from the outdoor elements and are an ideal option for all your backyard barbecues and family gatherings.  These stylish shade canopies are available in a wide range of sizes, colors, and designs and can be customized to accent your outdoor décor.
GARDEN CANOPIES
If you are an avid gardener and are looking to protect your cherished backyard hobby, our classy garden canopies are the perfect choice for you.  They not only offer protection from the harsh outdoor elements and annoying garden pests, but they enhance the aesthetic appeal of your Yonkers property and your backyard garden.  When it comes time to make your choice, you can always rely on the expertise and know-how of our professionals to help with all your decision making.
Get a Free Estimate!
Louvered Roofs in Yonkers, NY
At Durkin's we also provide state of the art louvered roof installs.  Louvered roofs are very popular in New England with their angled look that allows for light and air during the spring and summer seasons.  A popular choice by many of our Yonkers home and business owners, louvered roofs can truly add to the look and value of your property.
TYPES OF LOUVERED ROOFS
There are a variety of louvered roofs to choose from and property owners can choose to customize their louvered roofs as well.  There are a number of add-ons you can choose from including:
Ceiling Fans

Accent Lights

Custom Colors

Wood Wraps

Solar Shades

Pergola End Cuts
Louvered roofs are made entirely of aluminum and are both reliable and durable year-round.  Since aluminum is cost-effective and has an extended lifespan, louvered roofs have indeed become very popular.  They can be added to any free-standing structure. Versatile and functional, louvered roofs are a very popular roofing option for many of our Yonkers clients.  
Get a Free Estimate!
Why Durkin for your Yonkers, NY Awning?
For over 100 years we here at Durkin's, Inc. have been providing our valued clients with the highest quality products and services.  Our fourth-generation team of professionals is every bit as dedicated as the first and is proud of our high customer satisfaction rating in the marketplace.  We take tremendous pride in our specialized craftsmanship and look forward to our every opportunity to serve all our Yonkers clients as well as those in the many surrounding Connecticut and New York towns.
With more than 4000 systems in service sold by Durkin, less than .0065%, have an issue annually. Our state of the art awnings are far more durable and reliable than even most automobiles or appliances today which is why they are so popular and widespread.  Whether you are in need of a professional installation, customization of your awnings, or awning/canopy repairs of any type for your Yonkers property, our friendly team of professionals have always got you covered.
Get a Free Estimate!
Yonkers, NY Awnings