Fairfield County, CT Awnings
Awnings, Canopies, Pergolas & Louvered Roofs
For over 100 years, Durkins has been providing the Fairfield County area with professional installation and repair services for a variety of different awnings types. We service both residential and commercial properties in Fairfield County. We even offer custom awnings that can help beautify your Fairfield County property while protecting your outdoor furniture or customers from the elements. Durkins is your expert in all awning related services in Fairfield County, CT.

At Durkin's we can help with:
Get a Free Estimate!
Fairfield County Awning Installation and Repair
Awning Installation
Every awning project begins with a consultation and ends with an estimate before we get to work. When we properly access your Fairfield County property, we'll be able to identify the best awnings for your residence or business. We can arrange a date with you and price range for the installation as well. To offer you the best results, we'll closely look at what you

To provide you with the best results, we'll pay attention to what you are looking for and what the most beneficial awning will be for your home or business. We have often found that when awnings aren't properly installed, you will be paying hefty repair and damage costs. To avoid damage and repairs, we will carefully inspect your awning after installation to make sure that it is built to last. For seasonal awnings, we also offer uninstalling and reinstalling services, just call us for more information.
Awning Repair & Service
If your awning in Fairfield County has become damaged over time, know that Durkins has an impeccable repair service. We service both homes and residential properties in and around Fairfield County. When we first come to your property, we'll access the damage and figure out what exactly needs to be repaired to provide you with an honest and accurate estimate.
The next step includes you, the homeowner or business owner in Fairfield County, approving the plan and price of the repairs. Once it has been approved, we'll quickly get to work. We want to bring your awning back to life as soon as possible, so you can enjoy it in the summer and fall months. If you are interested in winter cleaning, we can also provide these services for the Fairfield County area.
Commercial & Residential Awnings
Take advantage of first impressions with a beautiful awning to set your Fairfield County business or home apart from the rest! Cultivate the curb appeal of your Fairfield County area business and draw customers in with a classy awning. These can be customized with unique color, graphics, and design, to coordinate with your company's branding. An inviting exterior is always a plus when you are attempting to get customers in your doors. On the other hand, we also offer beautiful awnings to set the right outdoor mood for your patio or backyard. Compliment any patio set or landscaping, with one of our custom-made awnings. 
Awning Types in Fairfield County
Stationary Awnings
Turn a patio or deck into an open-air room with our stationary awnings. Stationary awnings are customizable for your Fairfield County home. Use them to create an oasis to protect yourself and your furniture from rain and the harmful sun. As a four-season structure, these can endure most standard weather events in Fairfield County, Connecticut. When the weather is particularly relentless, we also offer side curtains and screens.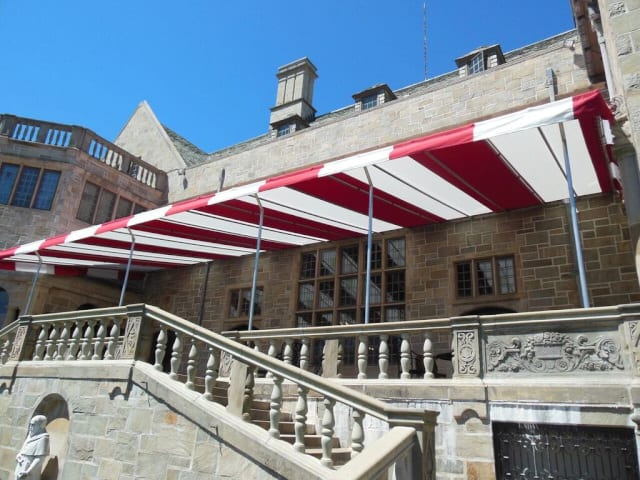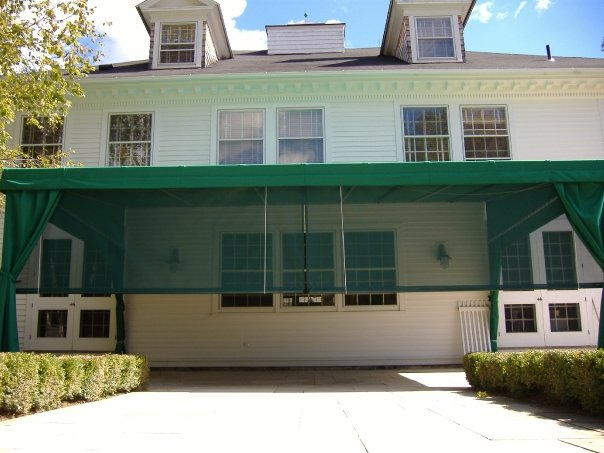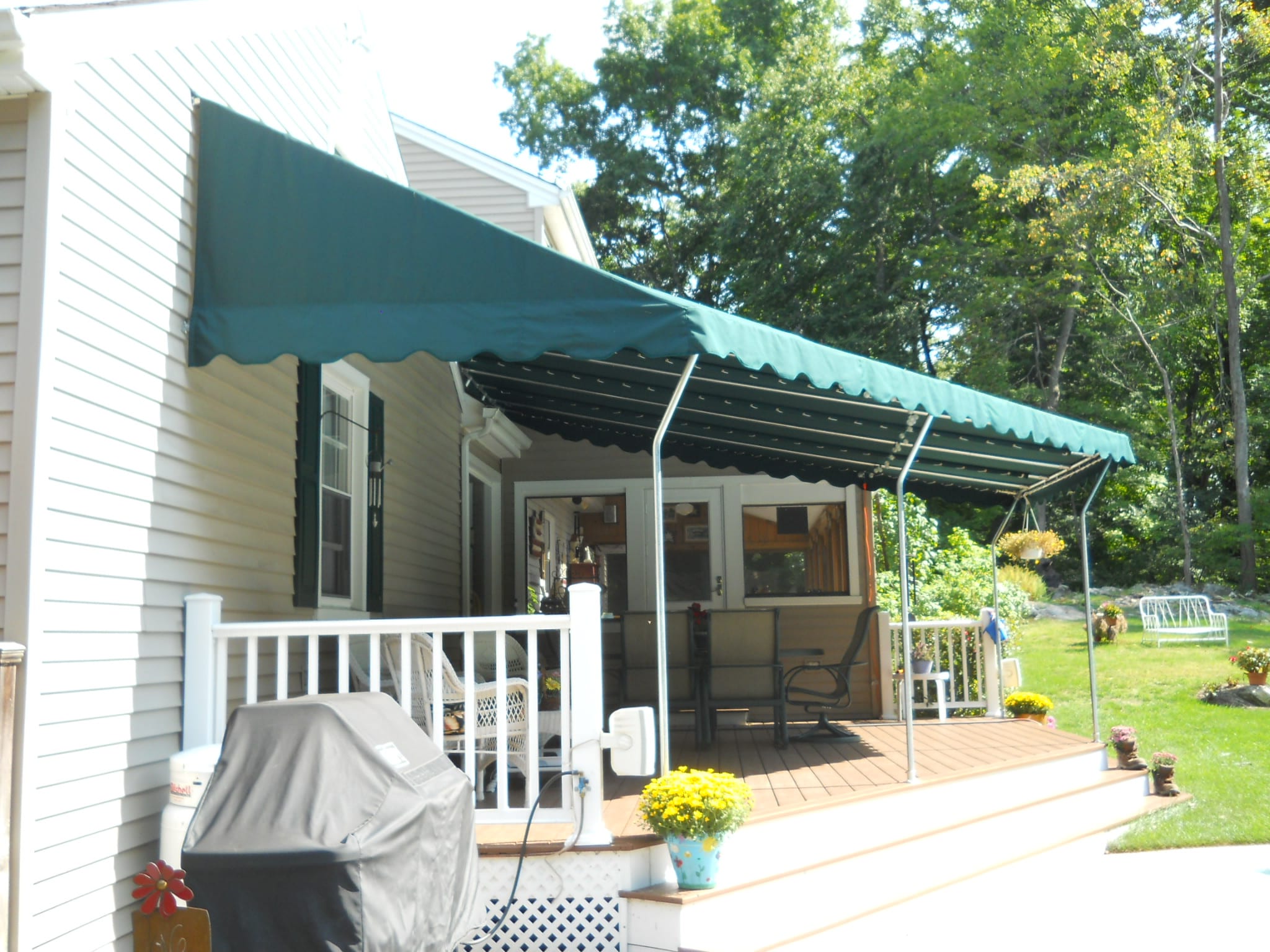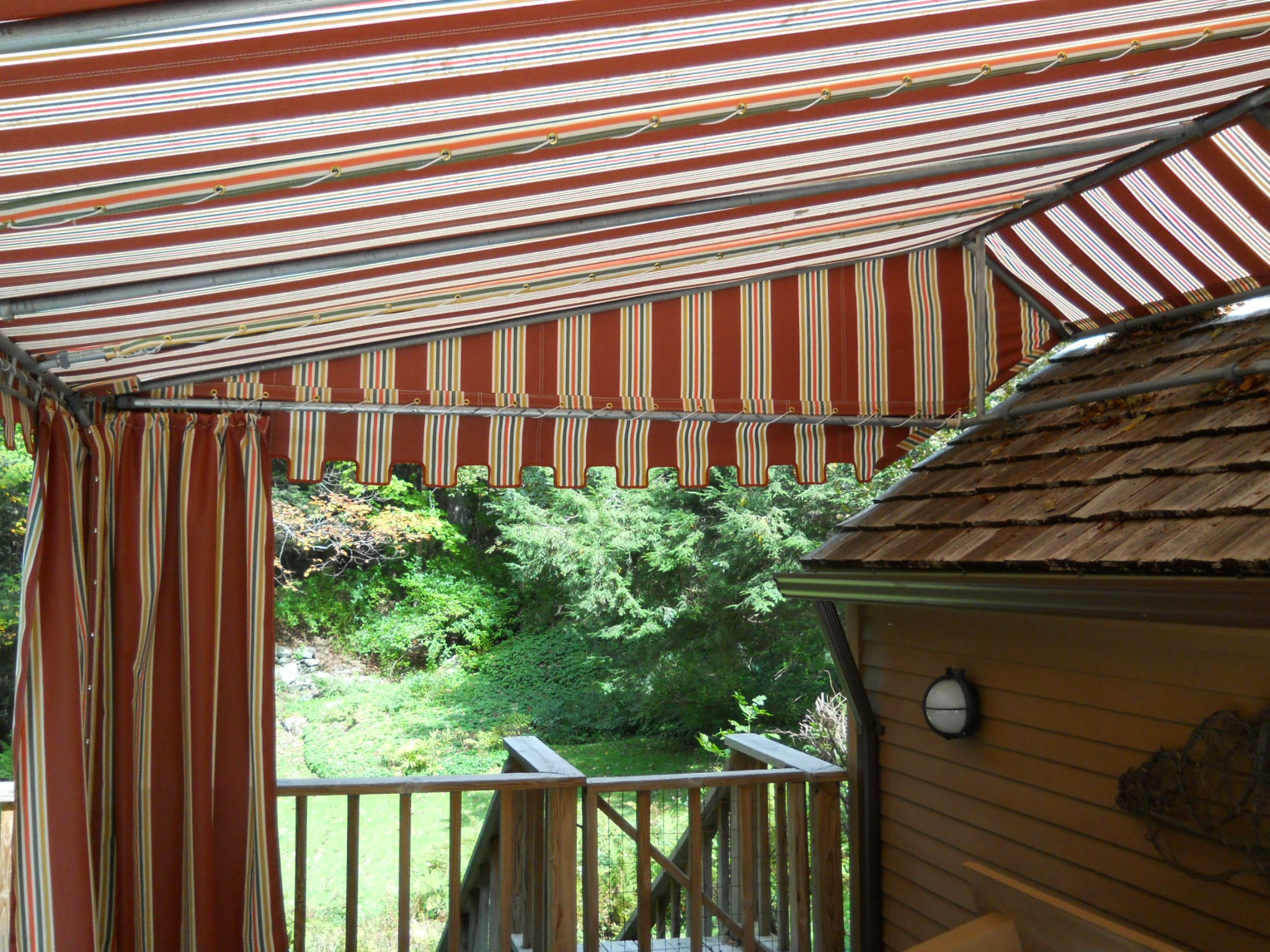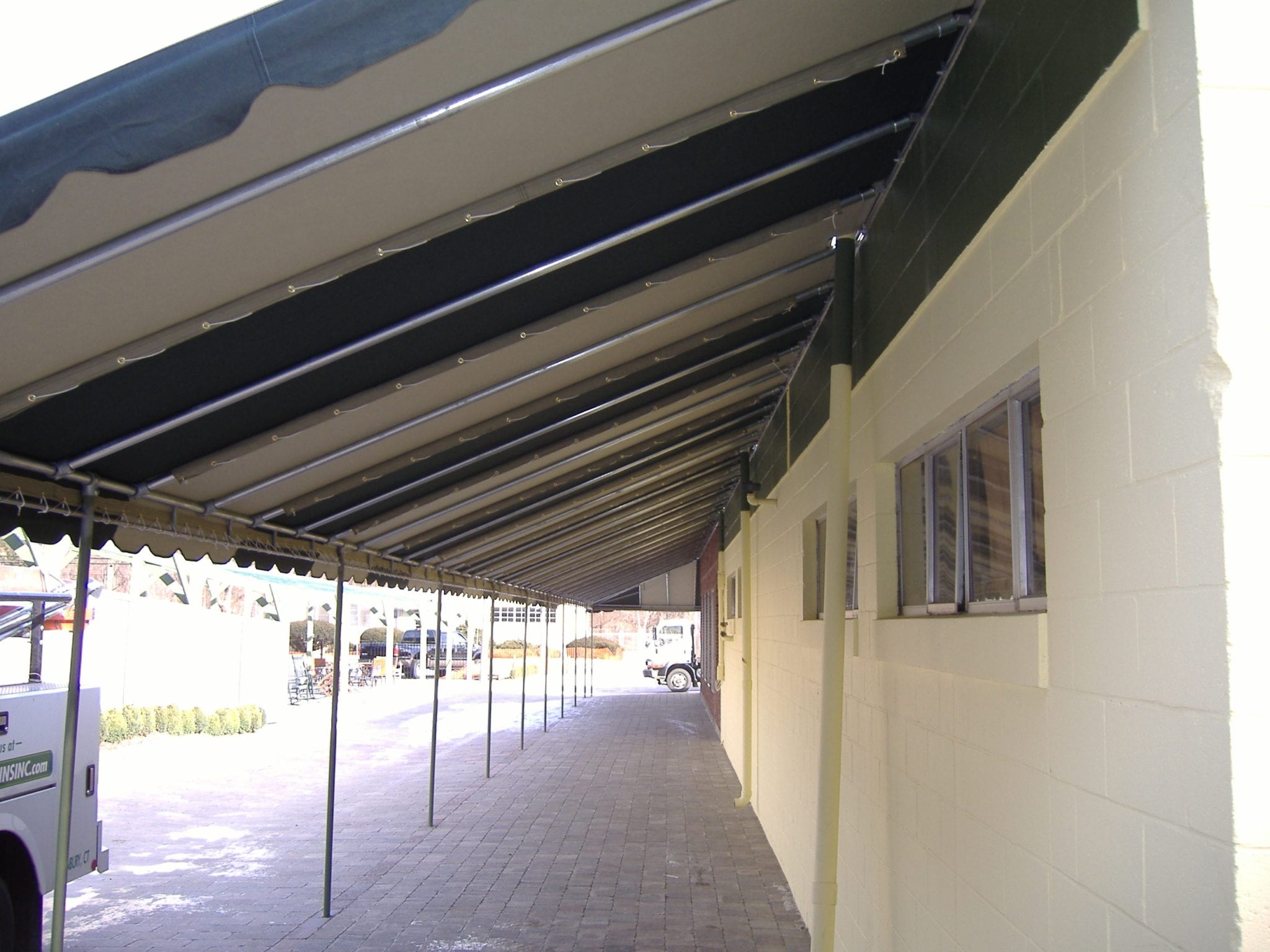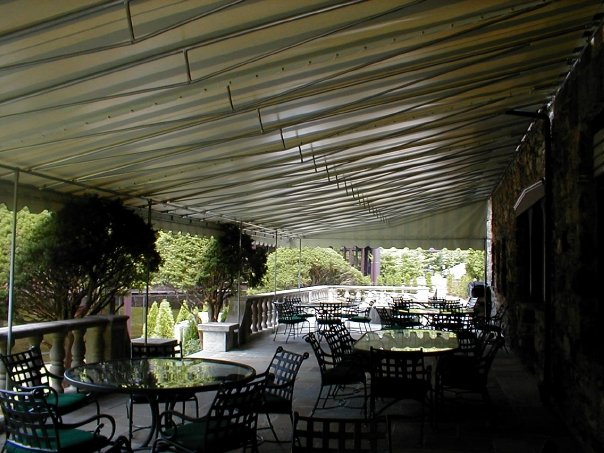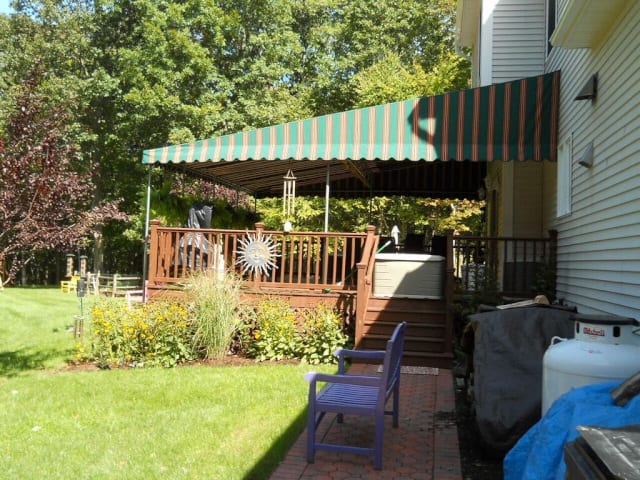 Shade Structures
Are you in need of an awning that can serve either a residential or commercial property in Fairfield County? Does it need to have protection against the sun, rain or other elements? The Eclipse Sunroof Plus could be the best shade structure for your home or business. 
Eclipse Sunroof Plus
Windy weather in Fairfield County doesn't necessarily exclude your home or Fairfield County business from having a great awning. We offer the Eclipse Sunroof Plus, a motorized shade system that can withstand winds up to 23 mph! The Eclipse Sunroof Plus has provides 3 season protection from the elements, so you can enjoy the outdoors in Fairfield County and winds up to a 5 on the Beaufort Wind Scale.

The Eclipse Sunroof Plus comes in two options:
Patio Style: This type is designed to attach to an existing structure.
Pergola Style: The pergola style was created to mount to an existing structure.
To retract these awnings, each system is equipped with both a wall switch and a handheld transmitter. You choose when to have shade and when to bask in the sun at your Fairfield County property!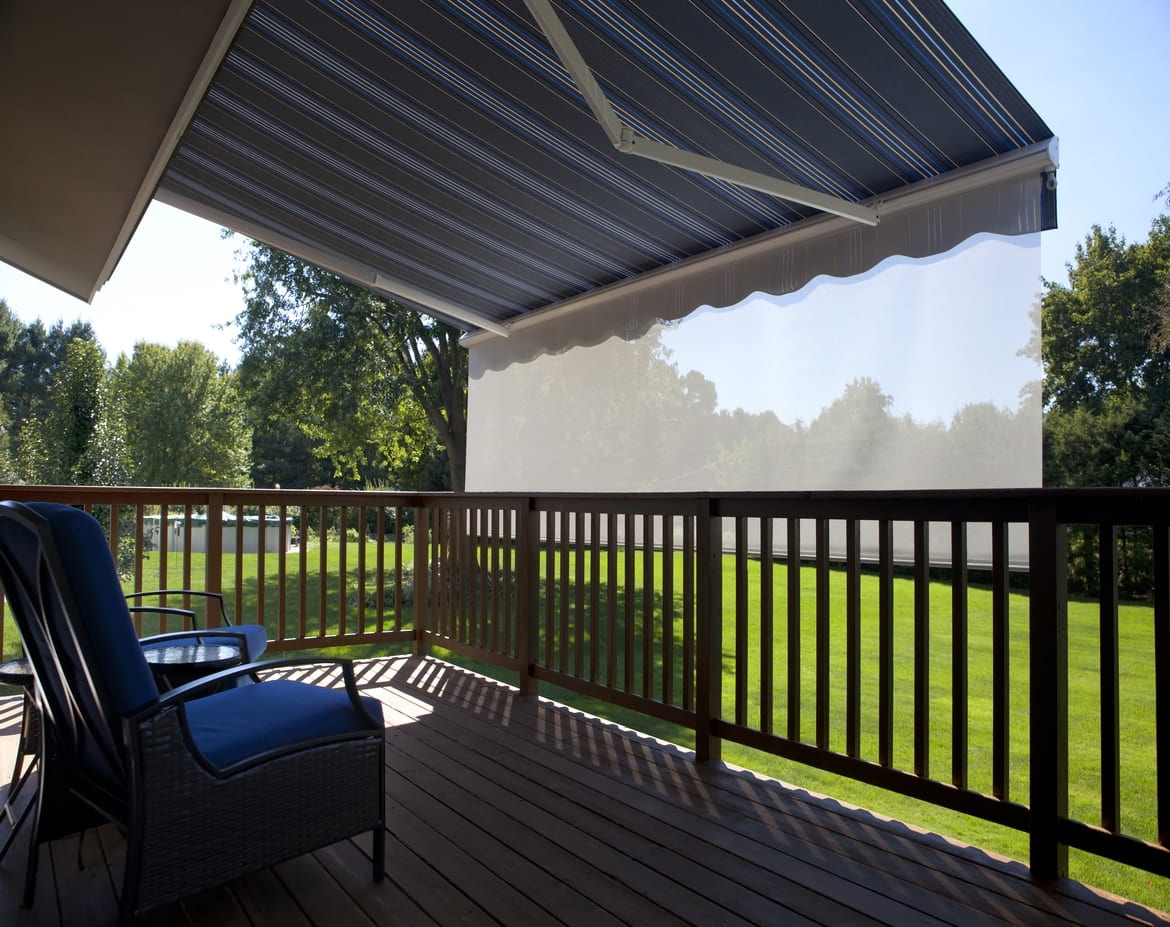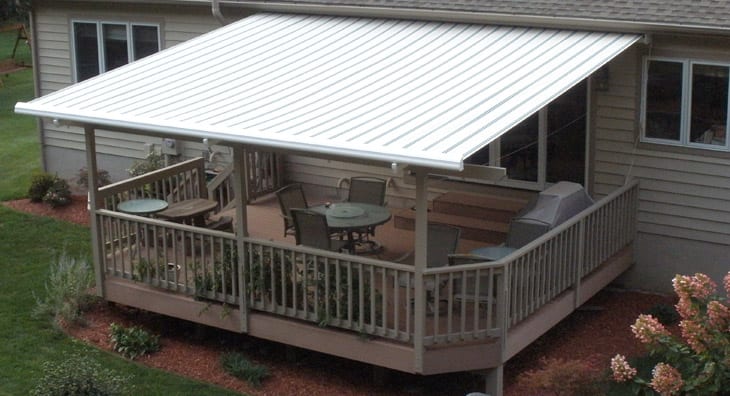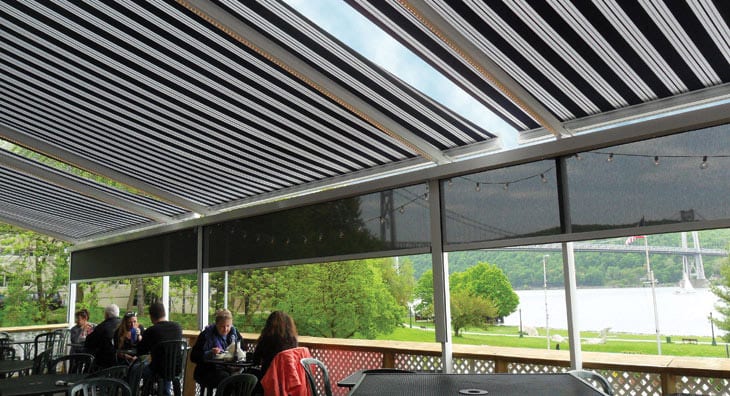 Retractable Deck and Patio Awnings
Retractable lateral arm awnings are a fantastic addition to your Fairfield County home or business. Originally a European design, these awnings have no expensive upkeep. Forget having to spend hours of labor to set it up and tear it down for the changes in our Fairfield County seasons. With the press of a button, the once cumbersome task is done!
Over all of the years we've been in business, we've found that retractable deck and patio awnings are used far more than manual systems. We can help you install and maintain a retractable awning for your Fairfield County home or business.
Retractable awnings are excellent for:
        

Convenience

        

Easy to Use

        

Versatile

        

Protecting your property and creating shade
Get a Free Estimate!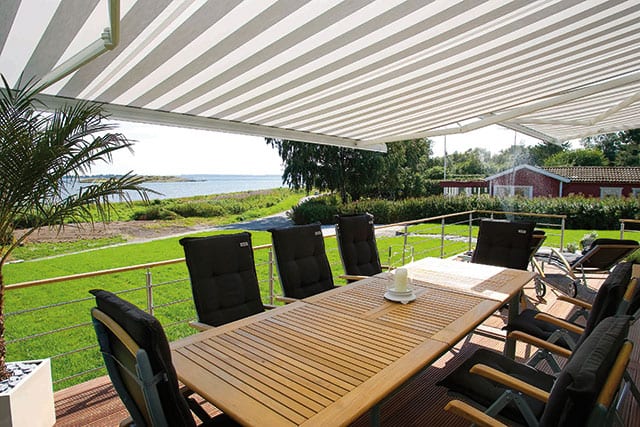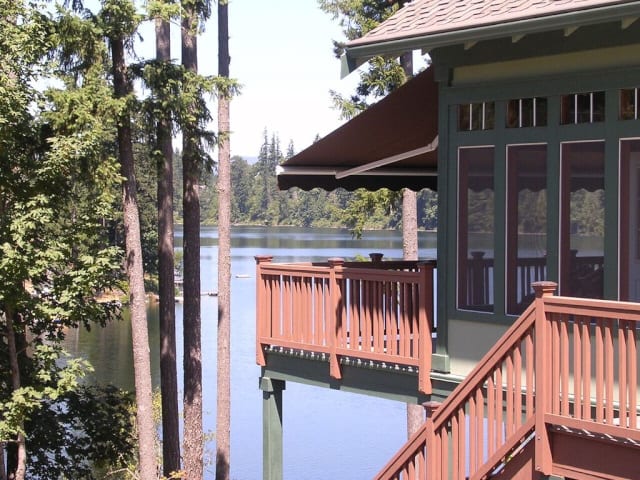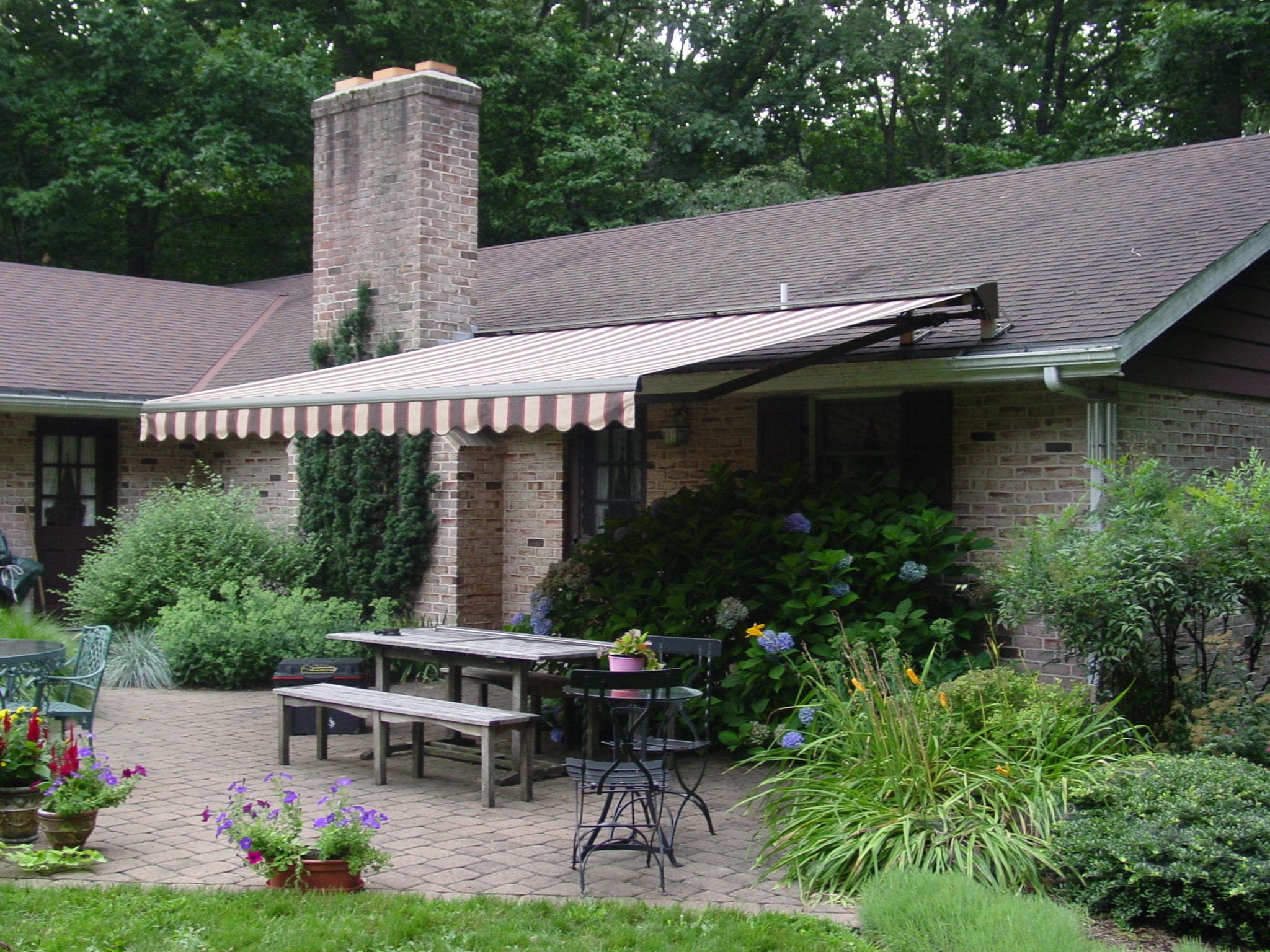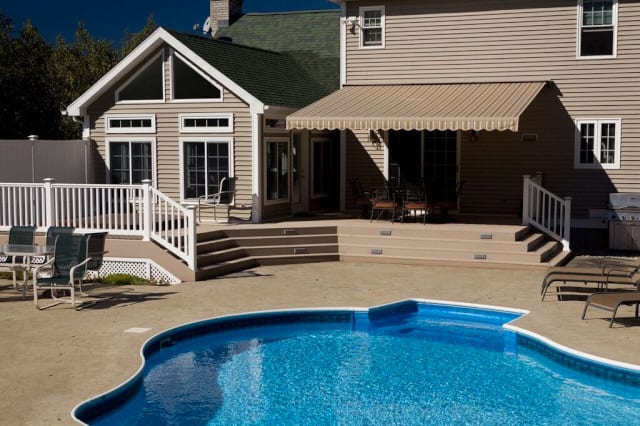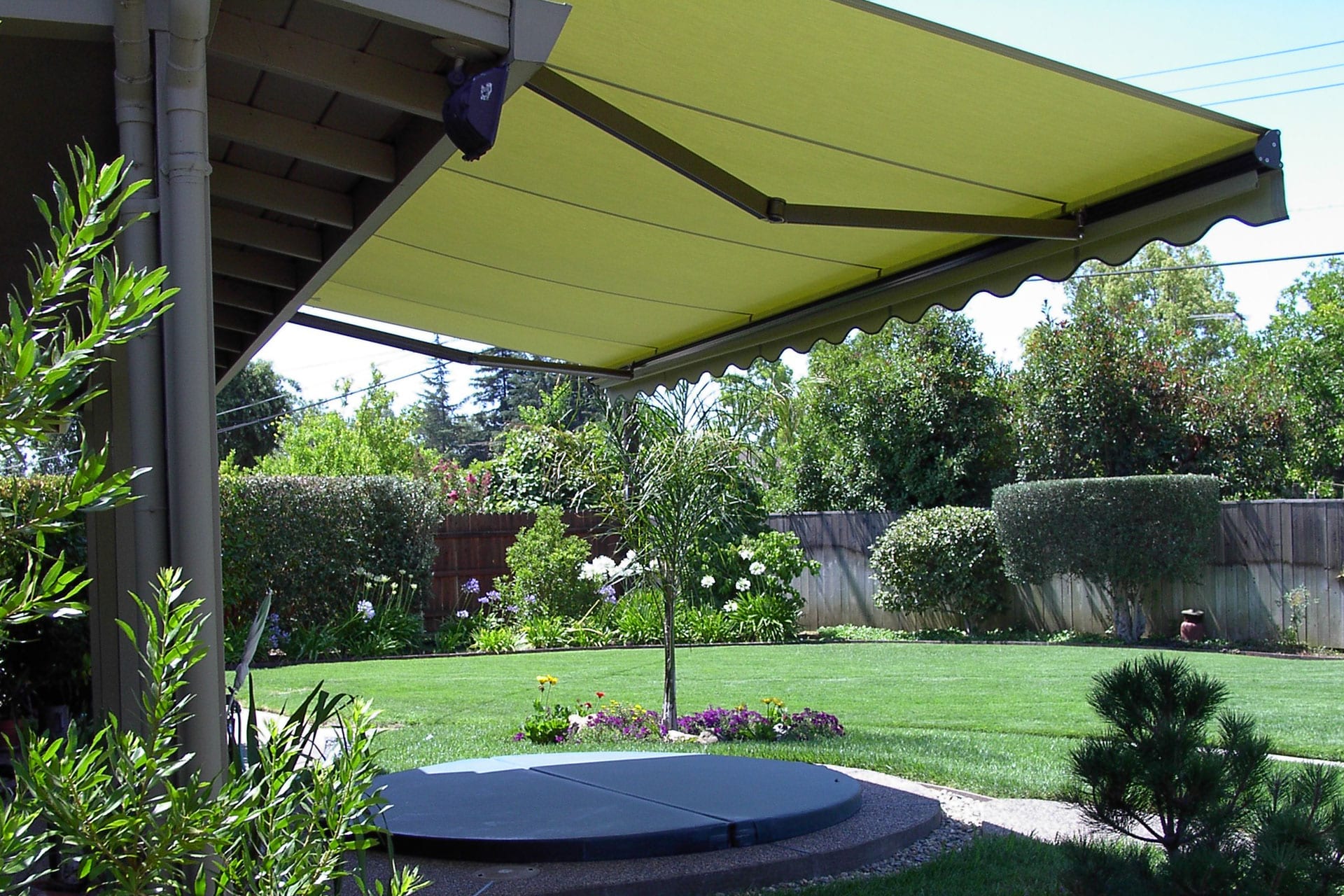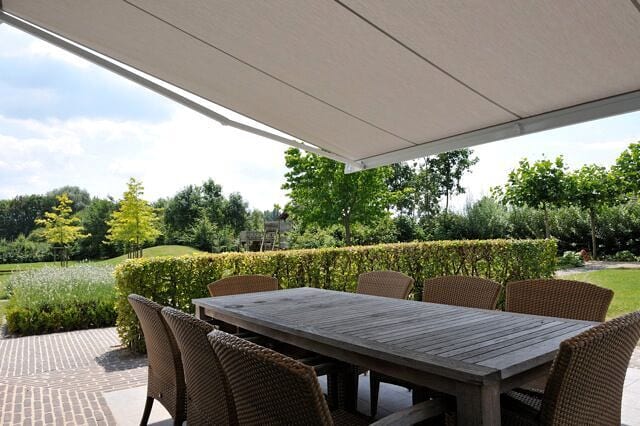 Canopy Installation and Repair in Fairfield County, CT
Canopies can offer many benefits for your business or home in Fairfield County. You could be looking for shelter in your backyard from harmful UV rays, trying to create a beautiful garden or even shielding your customers from the elements as they enter or sit outside at your Fairfield County business. No matter what your reasoning is for a canopy, these year-round weather applications are here to stay. We have a variety of different canopy types for you to choose from. 
Pergolas
A pergola is a great addition to any backyard space. Whether you're investing in a new design or trying to match your current theme, they are bound to blend in with any surrounding. They are also a great source of shade to help protect you, your family or even your customers who choose to sit outside your Fairfield County business. Here at Durkins, we can create custom-made pergolas to help protect you during the summer months. 
Shade Canopies
Looking for an easy solution to backyard rays or quick shade? You can invest in one of our shade canopies, perfect for hosting parties or finding a new relaxation spot. We have a variety of design and size options, helping you customize your backyard to your preferences. 
Garden Canopies
Trying to protect your precious vegetables and herbs? Consider investing in a garden canopy. They're a beautiful and stylish alternative to regular canopies that not only protect against harsh rays but keep your garden healthy. Our designers and engineers at Durkin can help you create the perfect atmosphere for your garden. 
Get a Free Estimate!
Louvered Roofs in Fairfield County, CT
As outdoor shade solution experts, we know how to properly install a louvered roof for your residential or commercial property in Fairfield County.
Louvered roofs perform exceptionally in Fairfield County weather, seeing that they are designed to allow light and air in during the spring and summer months while repelling rain in the fall and winter. Have questions? Our experts can answer all of your questions about louvered roofs for the Fairfield County area.
Types of Louvered Roofs
Do you have a certain type of louvered roof in mind? Don't worry, Durkins has a multitude of roof types that we specialize in for both residential and commercial purposes in Fairfield County. Here is a selection of the types of Louvered roofs we can install:
Ceiling Fans
Accent Lights
Custom Colors
Wood Wraps
Solar Shades
Pergola End Cuts
We don't sacrifice anything for the wide variety of customizations. Our roofs are made entirely out of aluminum, you can be sure the quality and durability of our roofs are top notches.The versatility, durability & functionality of Louvered roofs make for the perfect outdoor roof anywhere in Fairfield County, CT.
Since aluminum is a cost-effective material, it can last a long time and be used for both free-standing and add-on units. Making it the perfect choice for the Fairfield County area.
Get a Free Estimate!
Why Durkin for your Fairfield County Awning?

For over a hundred years, Durkins has been assisting homeowners and business owners in the Fairfield area with custom installs and repairs for all types of awnings. We've sold and produced over 4,000 systems, with a less than .0065% error rate. There's no one greater to trust than Durkins for creating, installing and repairing residential and commercial awnings in the Fairfield County area. 
Get a Free Estimate!
Fairfield County Awnings