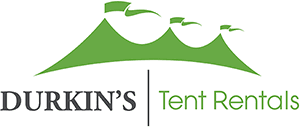 Bedford, NY Tent Rentals
Durkin's is your trusted rental service when it comes to tent rentals and other event supplies in the Bedford area. We provide quality tents at affordable prices, which come in various styles bringing a beautiful look to your next Bedford event.
Operating all throughout New York and Connecticut, we specialize in creating memorable events by creating breathtaking scenery and fun event spaces. For over a century now, generations of Durkin's professionals have been delivering exceptional customer service and efficient tent and event space setups. We prioritize the satisfaction of our clients and pride ourselves in creating events that are unforgettable. Choose Durkin's to create beautiful event areas for your next celebration in Bedford!
We can assist you with:
Weddings
Graduation Parties
Festivals
Events
Get a Free Estimate!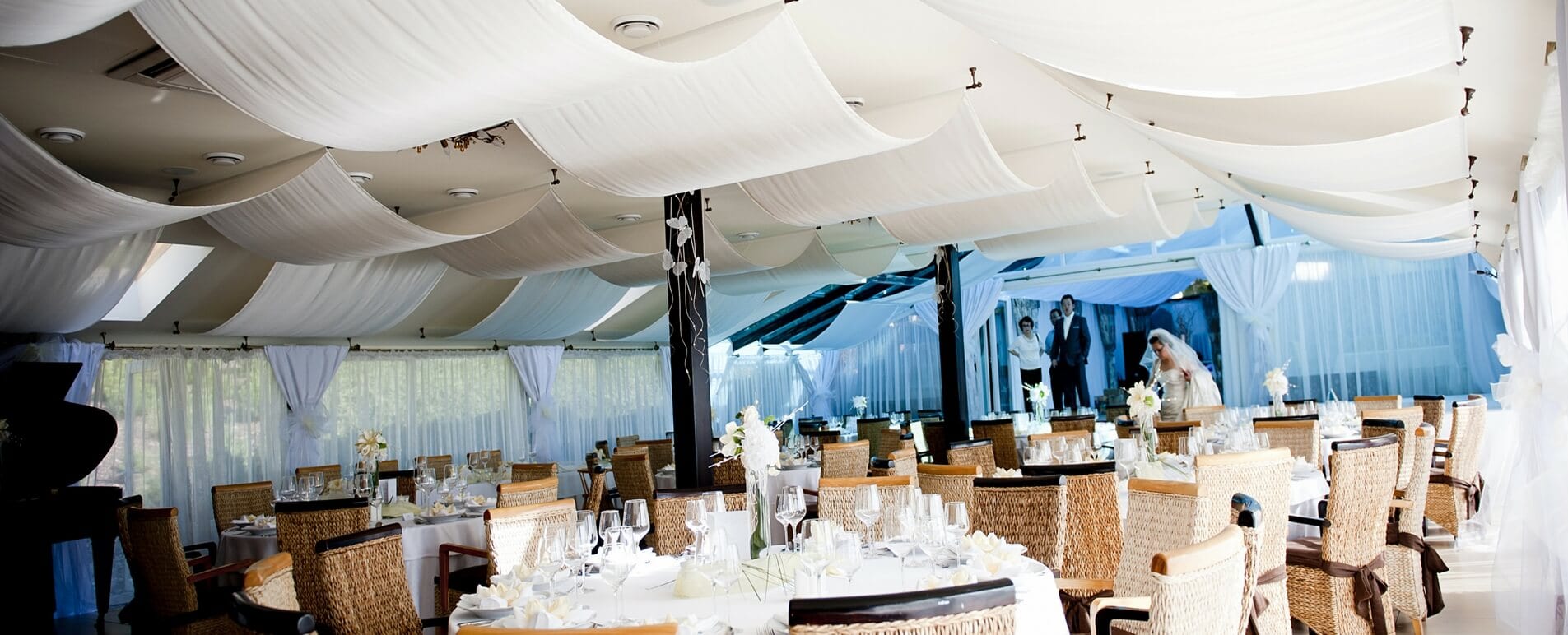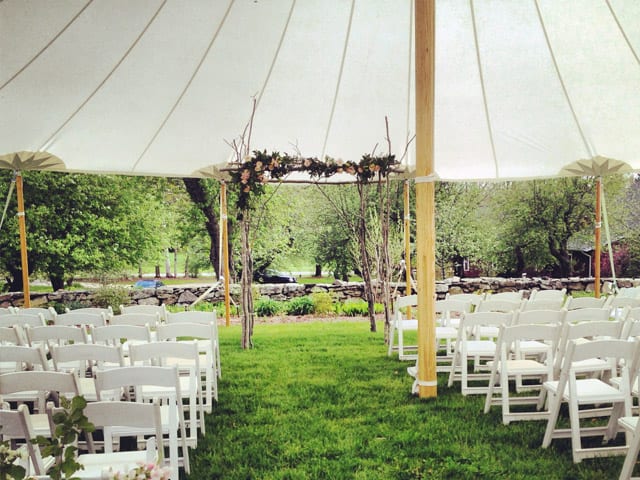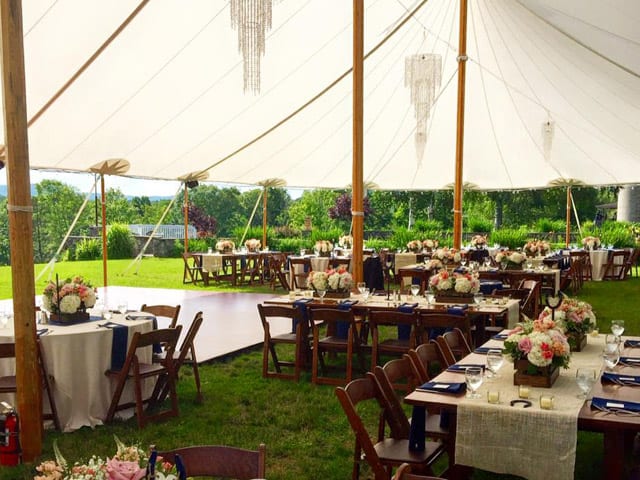 Our Different Tent Rentals
Frame Tents
Durkin's offers frame tents in sizes between 10'x10' up to 40'x120' while simultaneously providing various sizes in our Clear-Top tent selection. If you are unable to stake tents into the ground of your event space, frame tents are also a great alternative. Durkin's frame tents can be installed as tents for patios, driveways, and many other spaces. Our frame tents come with no obstructions, and the option to install side curtains is available if needed.
Pole Tents
Durkin's offers pole tents in sizes ranging between 20'x20' to 80'x120' and also comes in two separate styles of normal pole tents and high peak Century tents. Our pole tents are great for various venue sizes and can accommodate as little as 20 people all the way up to 1100 people. Just like our frame tents, our pole tents also come with the option of applying side curtains but will need an open area for proper installation.
Sailcloth Tents
Durkin's most popular style of tent, the Tidewater Sailcloth tents come with high and definitive peaks and eaves woven in translucent cloth that looks stunning during the daytime and even during the nighttime. When light strikes our Tidewater Sailcloth it emits a bright glow that is guaranteed to captivate all who see it. Our Tidewater Sailcloth tents are built to be 100% waterproof and durable making them a reliable installation for events where environmental forces can become troublesome. Our Tidewater Sailcloth tents come in sizes ranging between 44'x43' to 59'x119'. Bedford residents can contact our Durkin's tent rental representatives to inquire about our selection of tent rentals for your next celebration.
Get a Free Estimate!
Tent Rentals for All Occasions in Bedford
Bedford Wedding Tent Rentals
Durkin's operates across the New York and Connecticut regions. Durkin's has been around for over a century, specializing in creating memorable events for all of our clients. One of our specialties is weddings. We happily work with everyone to make your special day come true. We work alongside decorators, planners, or caterers, and are motivated to collaborate with anyone to make sure your special day goes exactly how you want it to. In addition to our lovely selection of tents, we also provide additional event rental supplies such as, dance floors, tables, chairs, lighting, heating systems and much more. Contact a Durkin's representative today to find out more about how we can make your next wedding in Bedford one that will be remembered forever.
If you require tent installations for your wedding, Durkin's is your best option. We provide a collection of tents with quality fabrics and tent styles guaranteed to build a beautiful aesthetic for your wedding. We consider everything in the surrounding environment to help you choose the best tent style that will compliment those features.
If needed, Durkin's professionals are also capable of constructing tent complexes for large wedding event areas. Our inventory of tents vary in styles, sizes, and designs, providing you with tasteful options for your next wedding in Bedford.
Bedford Event & Party Tent Rentals
Durkin's has tents for all types of events. Whether you are throwing a party, celebration or festival, we have the perfect tent for it. This also goes without mentioning our additional event rental supplies. We can provide you with tables, chairs, dance floors, lighting systems and much more to make sure your guests have an enjoyable experience. All of our tent rentals and equipment are quality assured and come at affordable prices.
When it comes to setting up your event and the removal of equipment from your event, Durkin's has got you covered. Our professionals work quickly to get your event set up and ready to go for your guests to enjoy. We can create event spaces for as small as a 20 person venue all the way up to a 1100 person venue. We provide rental services for tents and event equipment all throughout the Bedford area.
Get a Free Estimate!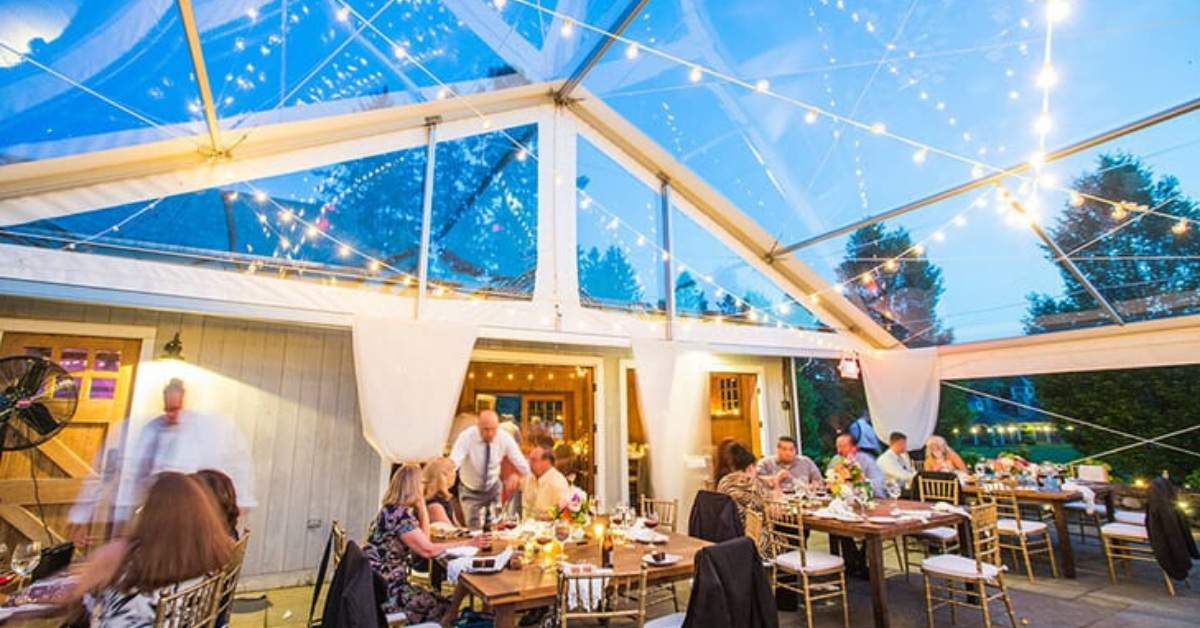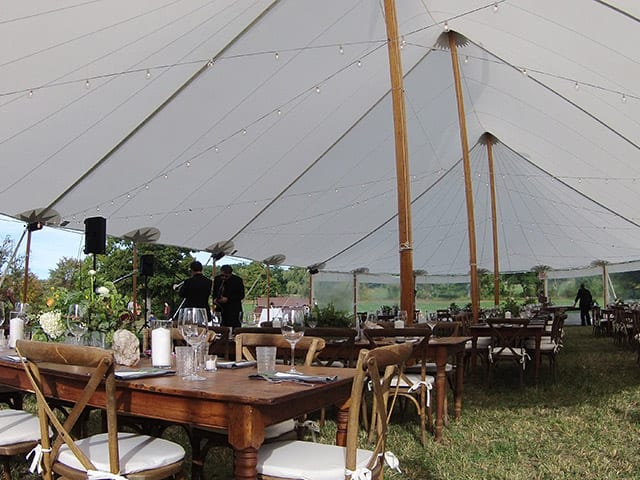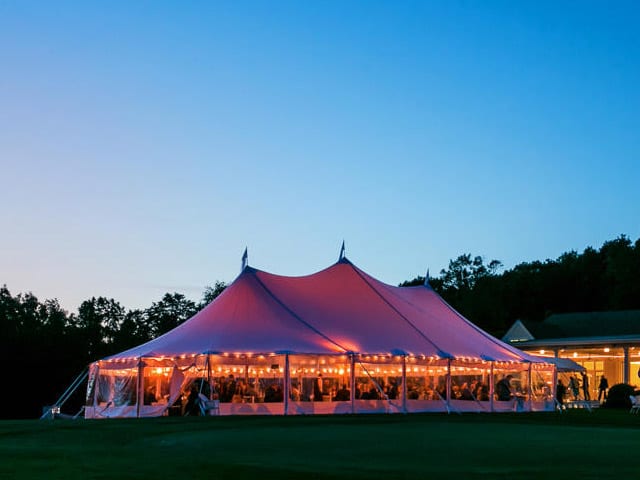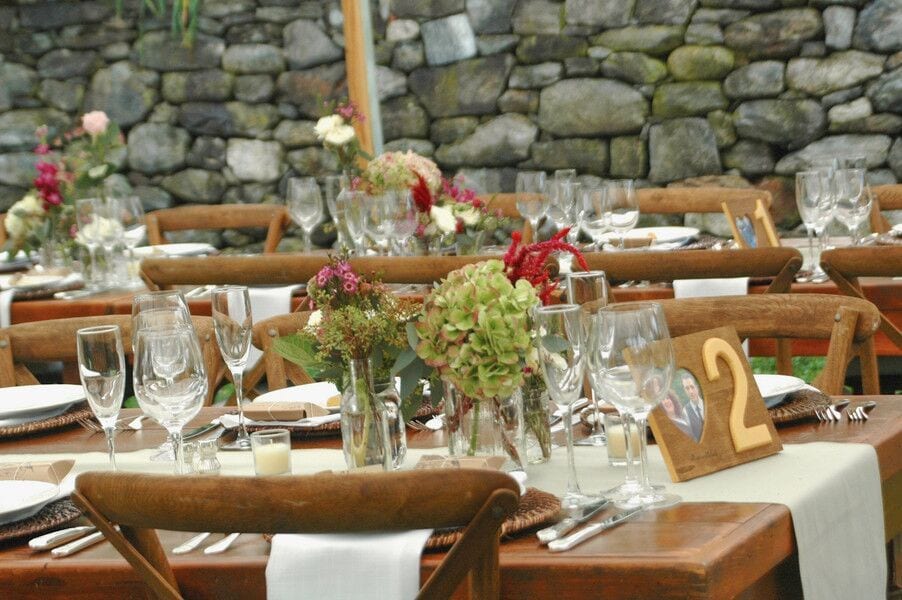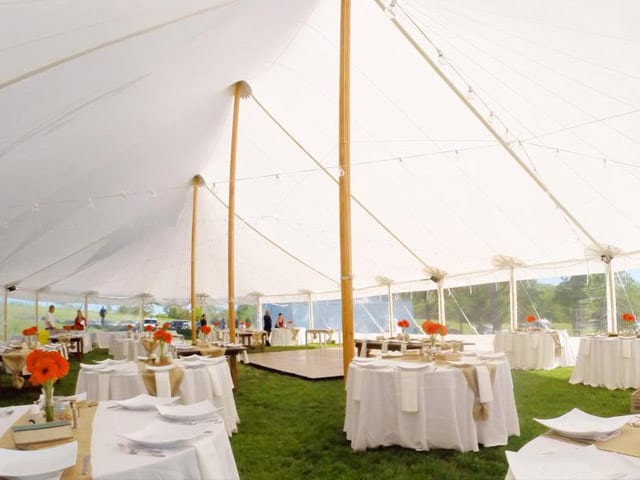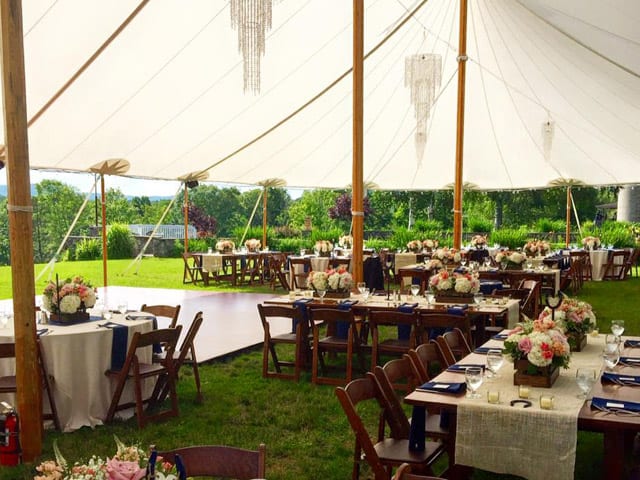 Tent Sales in Bedford, NY
If you would rather purchase a tent instead of rent one, Durkin's provides the option of purchasing a brand new tent or choosing among our wide collection of tents. We provide tents customers can purchase that serve as multiple applications to their home. You can purchase tents for your patio, driveway, backyard, and more. Furthermore, Durkin's professionals can even come and install it to your property.
Additional Party Rentals offered in Bedford
Turnkey Party Rentals
When it comes to throwing parties we understand it can become overwhelming. That is why Durkin's Turnkey Party Rentals makes setting up and hosting your next Bedford party a breeze. Equipment in our turnkey rentals includes: dishware and silverware, linens, caterers and more. Durkin's provides quality equipment as well as exceptional catering services to make your next turnkey party a memorable one.
Along with our turnkey package, Durkin's also provides extra equipment to add more fun and comfortability to your next Bedford party. We have a Dark Walnut Dancefloor, along with lighting, tables, chairs, connectable canopies, and more. Contact a Durkin's rental representative to learn more about how we can liven up your next turnkey event.
Farm Tables
Durkin's enjoys working with local businesses as we provide a 8'x42' Dark Walnut Farm Tables whose lumber is collected from local  lumber yards Litchfield County, CT. We take that lumber and masterfully craft it into our lovely farm tables at our own shop. Should you need a table for your next family-style meal, Durkin's can provide you with beautifully crafted farm tables perfect for the occasion.
Interactive Party Planning Software
To help make planning your next event simple and quick, we offer our own interactive PartyCAD software which can help you develop a digital layout of your event space. You then, can digitally edit that space with the equipment we provide here at Durkin's.
Get a Free Estimate!
Why Durkin's for your Bedford Tent Rental?
Durkin's has been delivering outstanding services to create beautiful event spaces your guests will never forget. We strive to make sure you host the best event in Bedford. Whether it be a wedding, festival, or a party for your friends and family, you can count on Durkin's to create a Bedford venue everyone will enjoy!
Bedford Tent Rentals