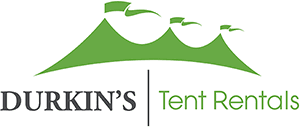 Briarcliff Manor, NY Tent Rentals
If you are planning to throw a memorable event, you can count on Durkin's to create the best event for your friends and family. Durkin's has been around for generations, specializing in event setups, like tent installations and party spaces. We offer quality tents that come in a variety of styles that can bring a great aesthetic to your next Briarcliff Manor event.
Durkin's serves regions throughout New York and Connecticut. We want to captivate your guests with stunning tent installations, invoking awe to all who attend your celebration. We strive to provide the best customer service experience and professional tent setups.
We can assist you with:
Weddings
Graduation Parties
Festivals
Events
Get a Free Estimate!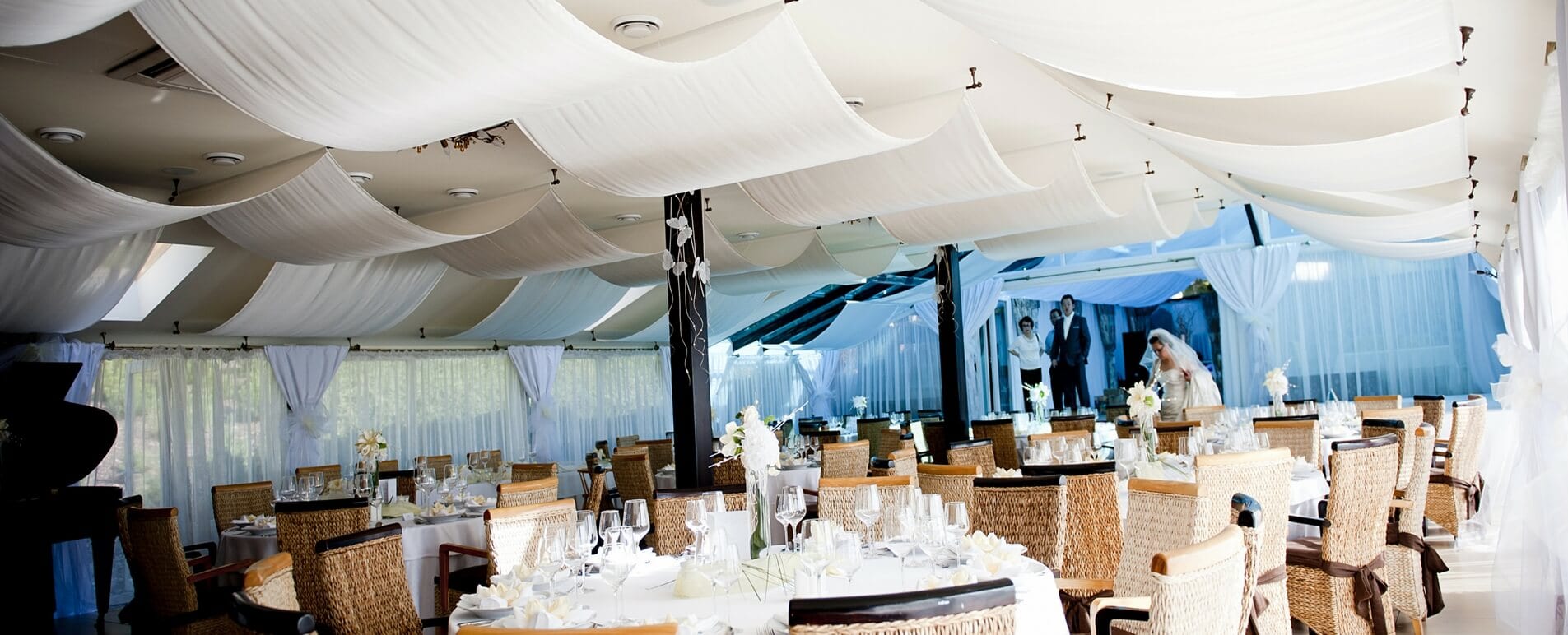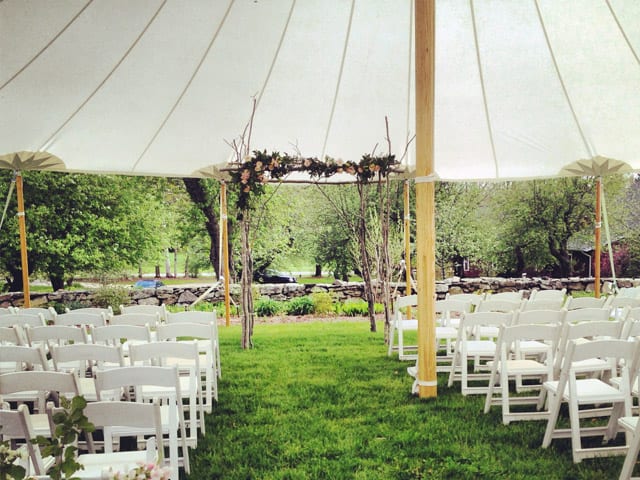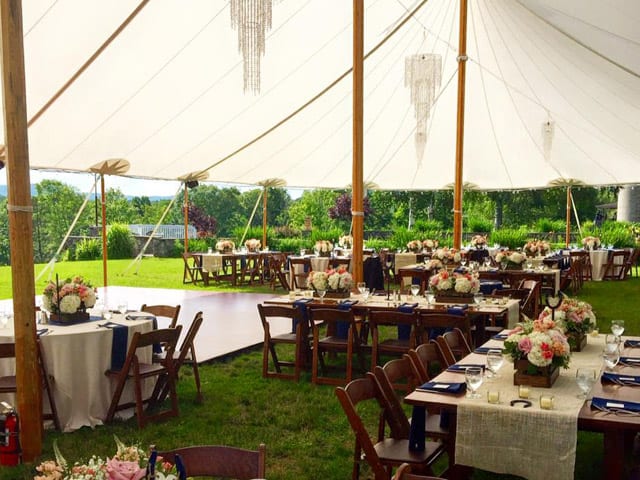 Our Different Tent Rentals
Frame Tents
At Durkin's we have frame tents that come in a 10'x10' size all the way up to a 40'x120' size. We also have a Clear-Top tent that comes in various sizes. If you cannot stake tents into the ground of your venue, frame tents are perfect because they do not need to be staked. We can apply our frame tents to patios, driveways, and other spaces. Durkin's frame tents have no obstructions, and can even apply side curtains.
Pole Tents
We also provide pole tents in many sizes ranging from 20'x20' up to 80'x120'. Our pole tents come in two different styles: normal pole tents and high peak Century tents. Pole tents are perfect for venues that vary in size, covering as little as 20 people all the way up to 1100 people. Our pole tents can also have side curtains applied to them but require an open area to properly install them.
Sailcloth Tents
The Tidewater Sailcloth tents are Durkin's most popular tent. These sailcloth tents have high peaks and eaves and are woven in a translucent cloth that emits a bright glow when light hits it. This creates an aesthetic that can be enjoyed during the daytime and the nighttime. Our Tidewater Sailcloth tents come in sizes ranging from 44'x43' to 59'x119'. This make our sailcloths an excellent choice for large venues in the Briarcliff Manor area.
Additionally, our Tidewater Sailcloth tents come 100% waterproof and can endure elemental forces. Our sailcloth tents are preferable if you know weather conditions will be disruptive during the day of your event. Contact a Durkin's tent rental representative to learn more about how we can apply our beautiful sailcloth tents to your Briarcliff Manor celebration.
Get a Free Estimate!
Tent Rentals for All Occasions in Briarcliff Manor
Briarcliff Manor Wedding Tent Rentals
Durkin's tent rental services span all across regions in New York and Connecticut and has been servicing these areas for over a century. Being around for as long as we have, we've perfected our craft in throwing the perfect celebration. That is why Durkin's is an ideal choice for your next wedding in Briarcliff Manor. We understand the importance of weddings and strive to make sure your special day goes exactly as planned and is remembered by all of your loved ones. To make sure we achieve the best wedding for you, we happily work with everyone involved with the planning process of your wedding. That includes, caterers, wedding planners, decorators, and anyone else involved in the wedding planning process.
If you need tent installations for your wedding in Briarcliff Manor, Durkin's is the best choice. Our tent collection consists of quality tents in various styles and designs. We provide you with options that can compliment a multitude of surrounding features of your wedding space. We enjoy collaborating with you and planners to come up with unique ways to make your wedding the best in the Briarcliff Manor area.
Durkin's can even go as large as constructing tent complexes. Tent complexes can create a breathtaking scene, leaving your guests mesmerized by how far you've gone to create an immersive area for them to enjoy your special day in. Choose Durkin's to set up the event space of your next wedding in Briarcliff Manor.
Briarcliff Manor Event & Party Tent Rentals
Durkin's can provide tents for all kinds of events. We deliver tent setups for small parties, festivals, celebrations, and all kinds of events. We also offer extra rental supplies if you need more equipment in addition to our tents. Durkin's offers equipment such as tables, chairs, dance floors, lighting systems, and much more.
Durkin's event professionals can efficiently setup and remove tents and equipment eliminating any worries of a timely installation and burdensome clean-up. We can quickly set up tents and party spaces for venues as small as 20 people to venues as large as 1100 people. We want you and your guests to have an enjoyable event experience in the Briarcliff Manor area.
Get a Free Estimate!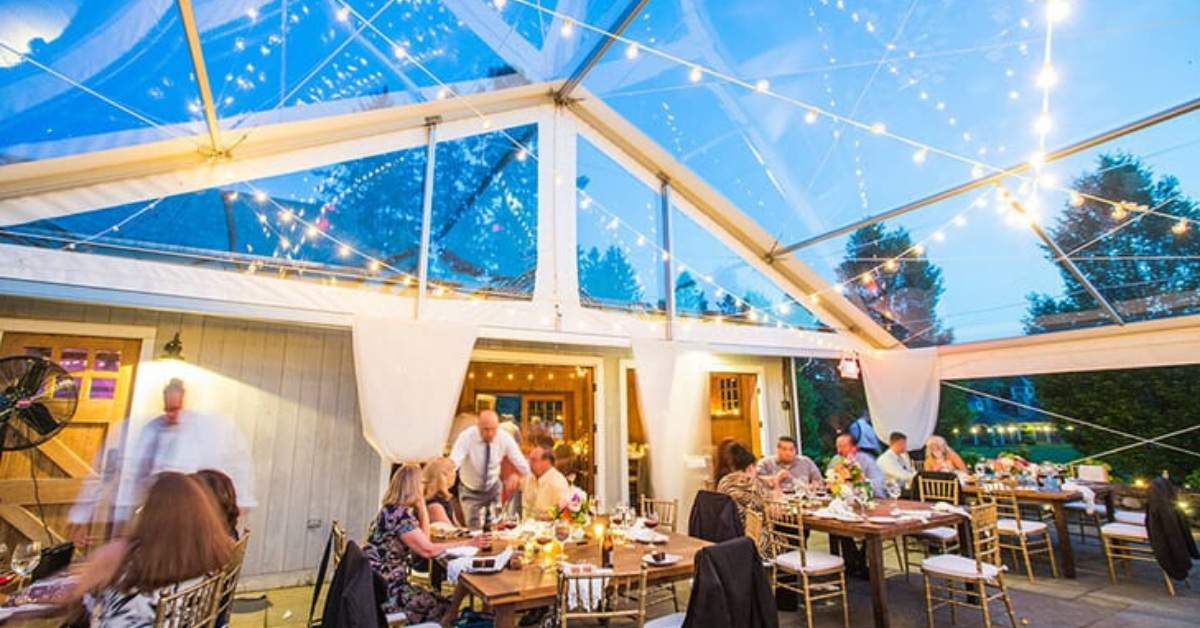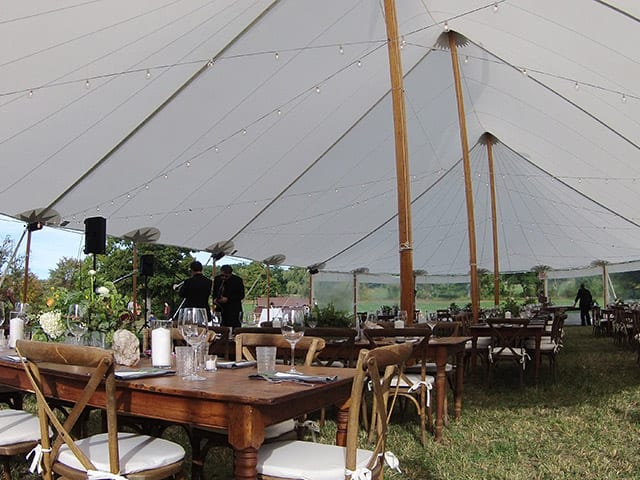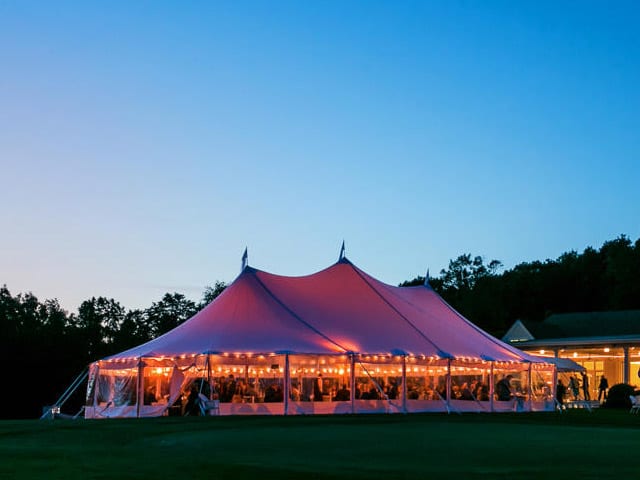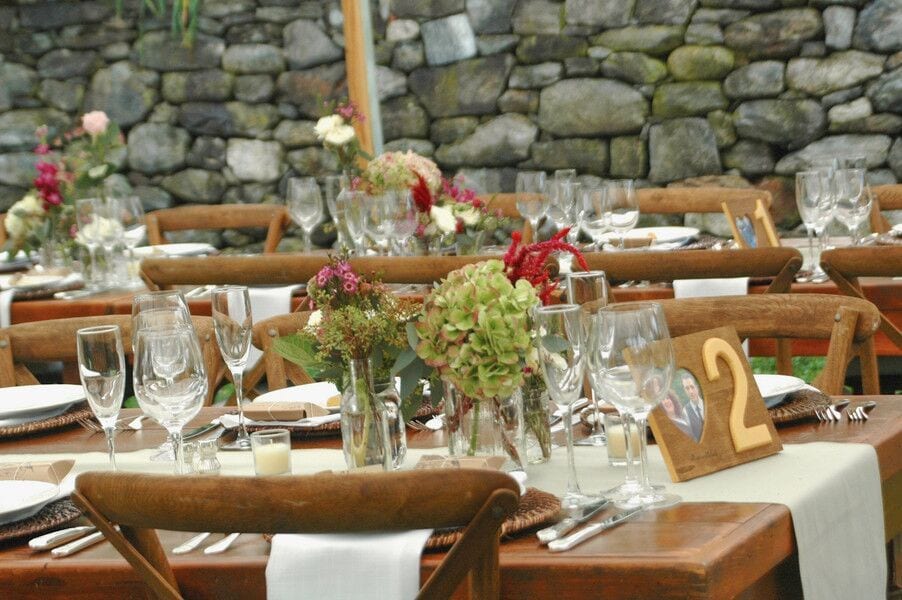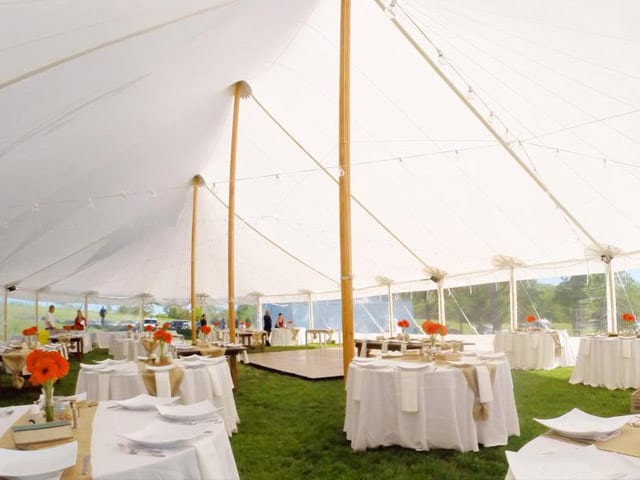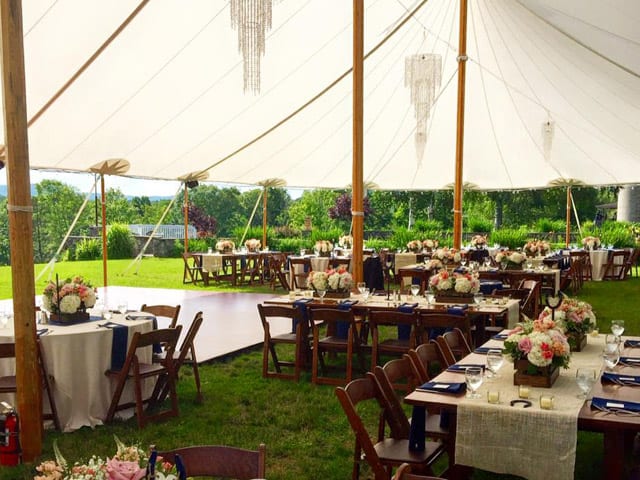 Tent Sales in Briarcliff Manor, NY
If you do not need tent rental services and would rather shop around our collection of tents, we would be more than happy to sell you our own tents. If we do not have a specific tent you are looking for we can easily order a tent for you from somewhere else and deliver it to you. Additionally, we can even install any tents you purchase from us. We are able to install any tents you buy from us, whether it be for patios, driveways, backyards, and any other areas.
Additional Party Rentals offered in Briarcliff Manor
Turnkey Party Rentals
If you are throwing a party and require additional equipment to make your event run smoothly Durkin's Turnkey Party Rentals have got you covered. Our Turnkey package includes: dishware, silverware, linens, crystals, caterers, and more. We only provide you with quality equipment so you can host a successful party in Briarcliff Manor.
Durkin's can also provide more equipment in addition to what we have available in our Turnkey Package. We offer a Dark Walnut Dance Floor, as well as lighting systems, tables, chairs, connecting canopies, and much more. Briarcliff Manor residents can contact a Durkin's rental representative to find out more about what we can provide for your next party.
Farm Tables
If you decide to host a brunch, dinner, or family meal, Durkin's offers Dark Walnut Farm Tables that come as large as 8'x42'. We collect lumber from local businesses in Litchfield County, CT and craft our farm tables in our own wood shop. If you need tables for your next meal get-together, take advantage of Durkin's farm table option.
Interactive Party Planning Software
Durkin's makes planning your next event easy with our interactive PartyCAD software. Our software can create a digital representation of your event space, where you can then apply different tent sizes and equipment to help you understand what looks best before you move forward with the scheduling process.
Get a Free Estimate!
Why Durkin's for your Briarcliff Manor Tent Rental?
Durkin's has been around for generations, providing the best tent rentals all over New York and Connecticut. We are able to service any kind of event in the Briarcliff Manor area. Contact a Durkin's tent rental representative to schedule an appointment with us today!
Briarcliff Manor Tent Rentals