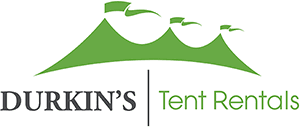 Bridgeport Tent Rentals
With over a hundred years of experience and professional practice, Durkin's is the proud provider of tent rental services for the Greater Bridgeport, CT area. We offer quality service at affordable prices, giving you a wide range of tents to select from for your Bridgeport event. We can help take unnecessary stress of your shoulders for event planning and help make your celebration memorable and special. Our tents can help add a touch of elegance and functionality at the same time.
Our team of trusted experts can help you select which tent style would be best for your event. We then take care of the rest—from set up to take down, we manage all of your tent and covering needs so you don't have to worry about it. Our goal is to give you an enjoyable experience and satisfying service.
We can help with:
Weddings
Graduation Parties
Festivals
Events
Get a Free Estimate!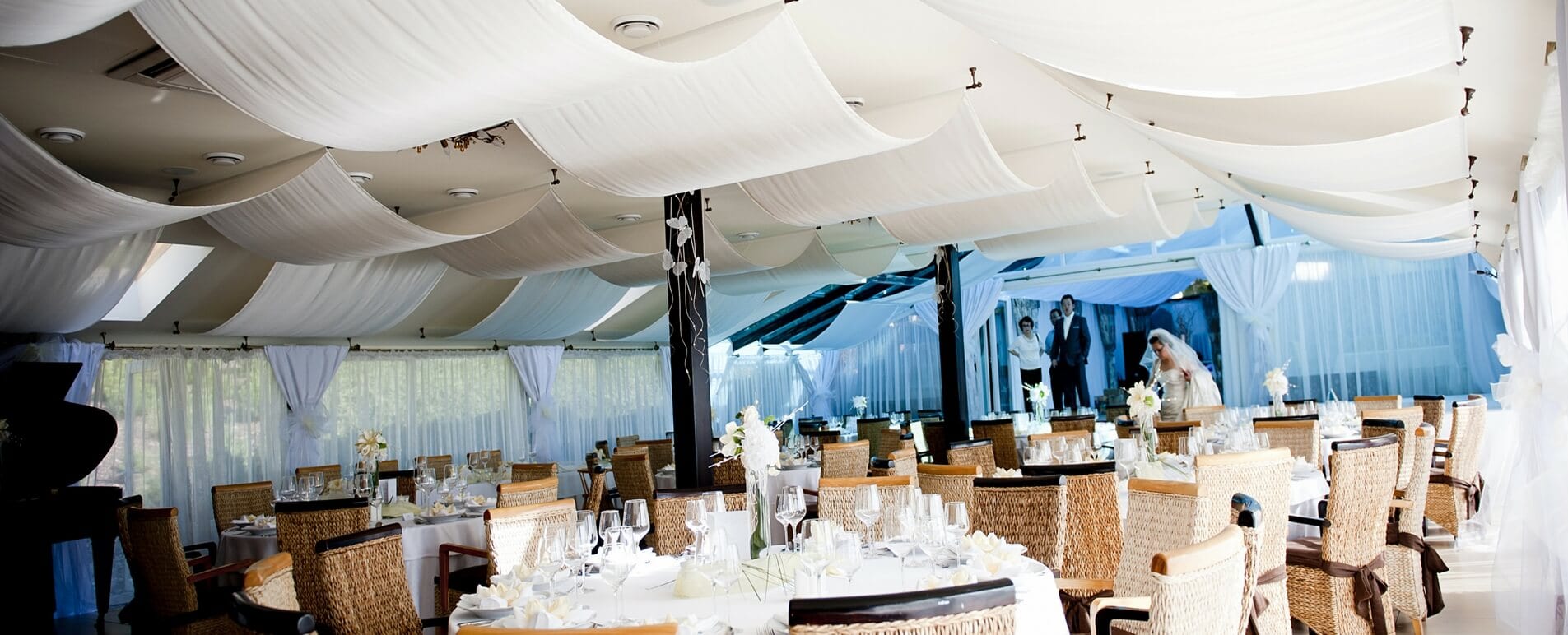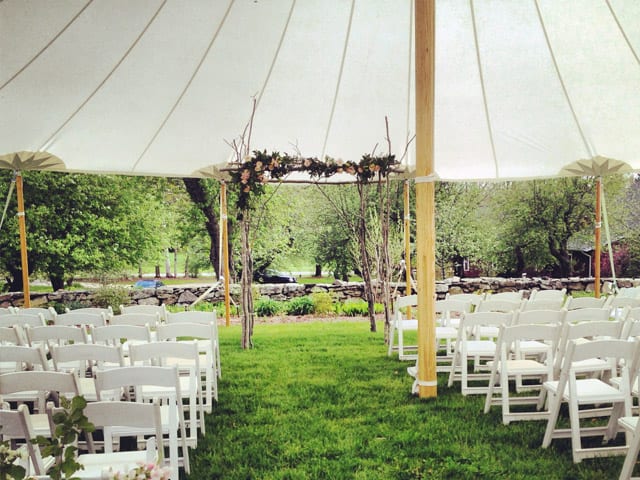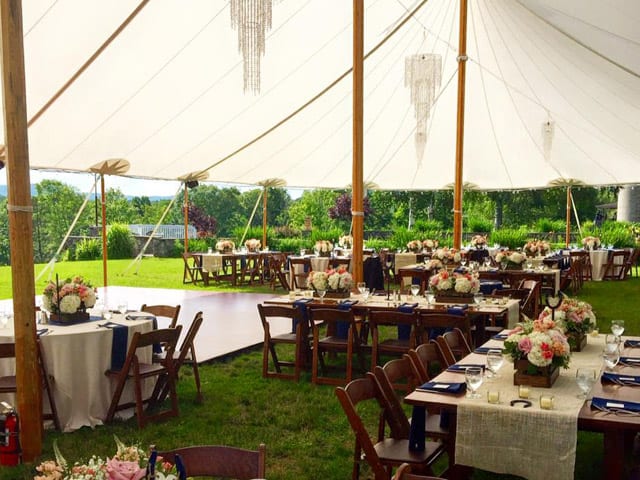 Our Different Tent Rentals
Frame Tents
Our frame tents come is a wide variety for you to choose from, making sure your event is covered for all of your guests. Our available sizes range from 10'x10' and up to 40'x120' and everything in between. We also offer select size options for our customer-favorite Clear-Top Tents. Our frame tents offer great covering while also being convenient.
If the property for your Bridgeport event does not allow staked tents, frame tents are perfect for you. They also offer great protection and covering for appending areas, such as patios and driveways. They additionally come with optional side curtains if you want more privacy.
Pole Tents
Pole tents are particularly resourceful for large group gatherings. They come in sizes of 20'x20' all the way up to 80'x220'. Our pole tents are ready to seat and cover everybody for your Bridgeport event. From 20 people all the way up to 1,000 people, the pole tent has got you covered. Our pole tents come in two possible variations: regular or high peak Century. One of our consultants can help you decide what is best for your event. Our pole tents also come with optional side curtains.
Sailcloth Tents
Our Tidewater Sailcloth Tents are the most famous and desired tents for the Bridgeport, CT region. These tents range in size from 44'x43' to 59'x119'. The Tidewater Sailcloth Tents are recognized for their beautifully sculpted peaks and eaves, complimented with translucent sailcloth.
This material helps give ideal lighting for any scenario. If you have a daytime event, they allow for a warm glow. For evening and nighttime events, the material helps provide a soft illumination. Durkin's gives the guarantee of 100% waterproof sailcloth as well! We make sure all of our tents are properly installed and ready to stand strong for your Bridgeport celebration.
Get a Free Estimate!
Tent Rentals for All Occasions in Bridgeport
Bridgeport Wedding Tent Rentals
With over four generations of experience, Durkin's has been able to become experts in making your Bridgeport event a great success. We help create the tone and environment you would like for your occasion while also taking care of the set up and labor. For your Bridgeport wedding event, we help guarantee it is the day you always dreamed of.
Our various tent options allow you to pick the perfect tent for your wedding theme. Whether you want a lighthearted garden party feel or a more elegant and graceful setting, we have the right tent for you. All of our selections are high quality coverings made with the best available materials. We also work directly with your wedding day planners and caterers to make sure the set up goes smoothly.
We make the best use of the space for your Bridgeport event to establish a beautiful area for your wedding guests. We also offer tent complexes, which allows for your guests to move easily from tent to tent. In addition to wedding tent rentals, we also offer party rentals. This includes tables, dishes, linens, dance floors, and much more. Durkin's is always here to help your wedding day be the best day ever.
Bridgeport Event & Party Tent Rentals
For all of your events and celebrations, they should be special, fun, and unforgettable. Durkin's tent rental services helps make that happen with quality tent coverings, no matter what your event may be. Birthdays, graduations, and other celebrations are enhanced with our attractive and affordable tent options.
We want to make your event go as seamlessly as possible. We provide entire tent installation, including set up and take down. We can plan to seat and cover as many people as you'd like—even up to over 1,000! Whatever you need for your Bridgeport event, we can help make it happen.
Get a Free Estimate!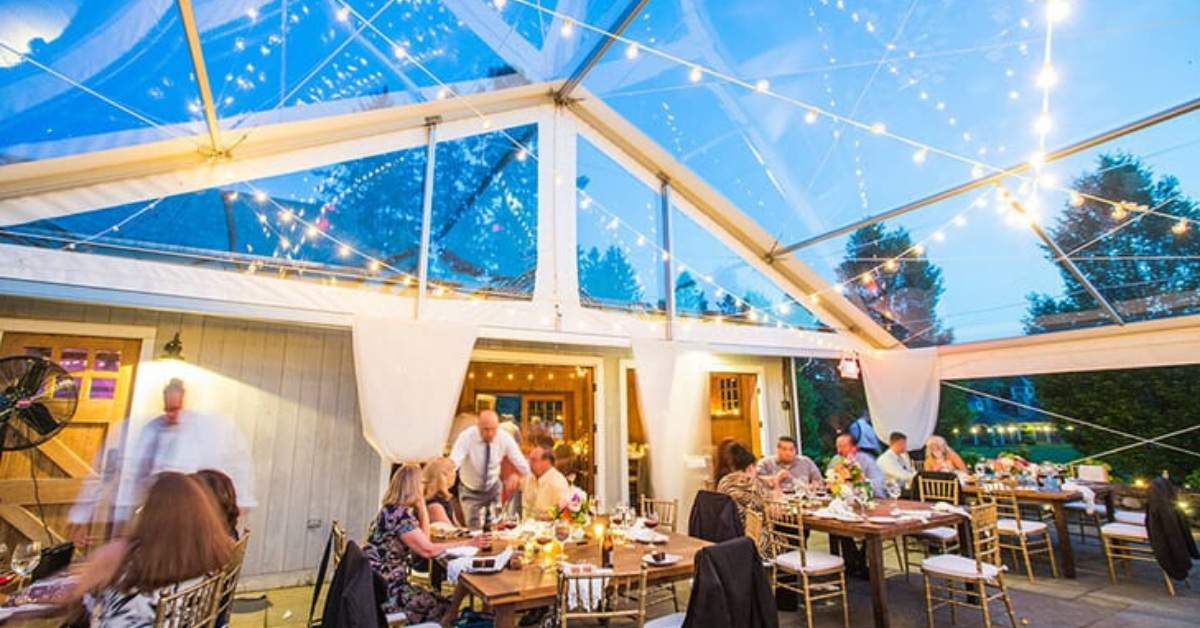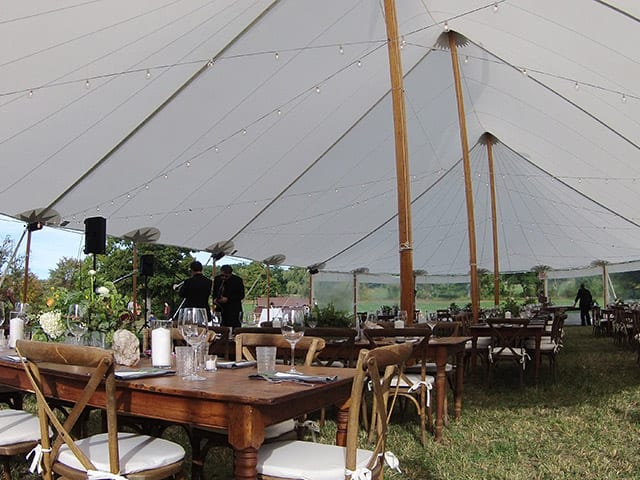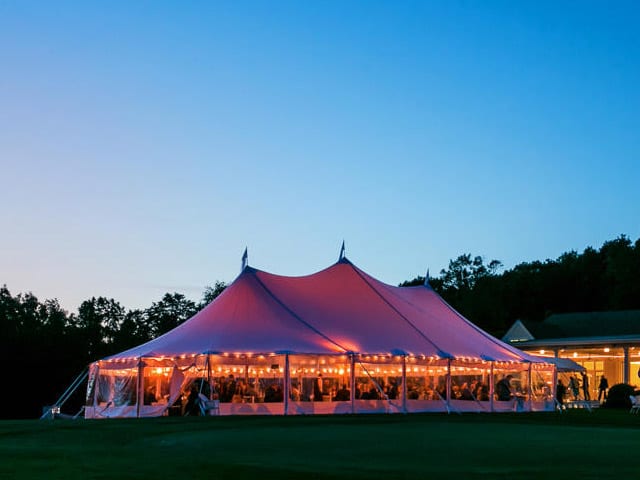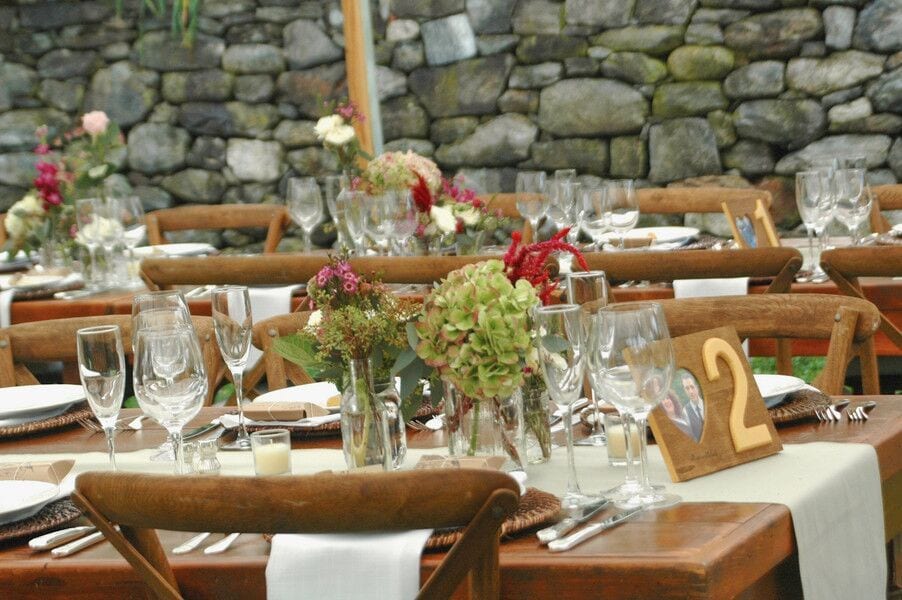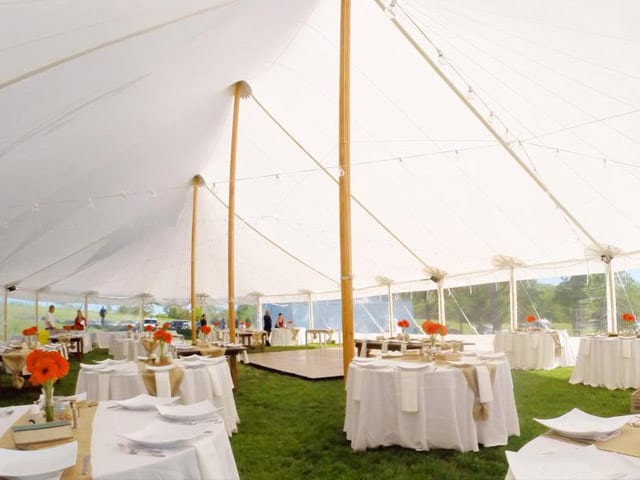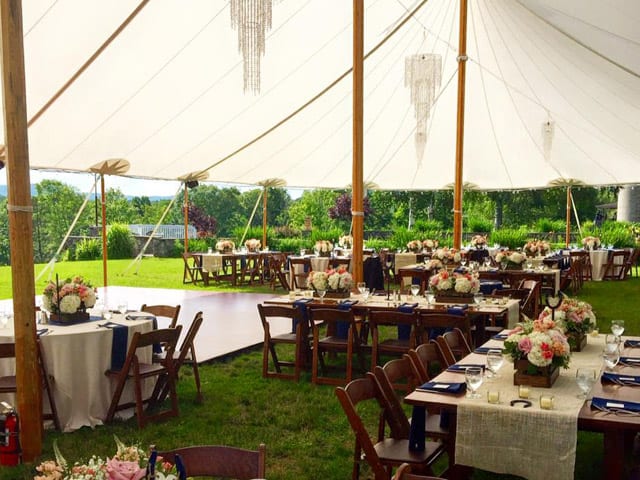 Tent Sales in Bridgeport, CT
Tent rentals are only part of the services we offer. We also can help you with tent sales. If you are looking for long term uses for tents, this is the best option for you. It removes the hassle of needing to order and set up for your event again and again. Our tents available for sale come from our current inventory of tents as well as our older collections. You are welcome to peruse any of your preference. Call of Tent Sales Representative today to learn more about the tent sales process, payments, or selection.
Additional Party Rentals offered in Bridgeport
Turnkey Party Rentals
Durkin's aims to help your event planning process goes as smoothly as possible for your Bridgeport celebration. To make things easier for your, we offer a complete planning package. Our packages combine all of the different aspects you may need for your event. From catering to tables and floral arrangements to decorations, we work with the best companies in the entire Connecticut and New York area to help your event be spectacular. We can even help with special lighting effects, generators, and bathroom facilities.
We have a diverse selection of rental options for you to choose from, making sure nothing goes overlooked for your Bridgeport event. We offer Dark Walnut Dance Floors for you to have a designated place to dance the night away. Chairs, tables, and connecting tents are also ready and at your disposal. We even offer heating systems to warm you up on those chilly nights. For other inquiries about our rentals, call us today!
Farm Tables
Durkin's offers family-meal sized tables to fit everyone for any enjoyable evening. Our Dark Walnut Farm Tables, sized around 8'x42" wide, are locally harvested from Litchfield County lumber.
Interactive Party Planning Software
To make your planning even easier, we offer our interactive PartyCAD. This software allows you to visualize and arrange everything for your Bridgeport event. It is particularly useful if you are not physically close to the venue for your Bridgeport event.
Get a Free Estimate!
Why Durkin's for your Bridgeport Tent Rental?
With Durkin's, you have the promise of quality and experience. We offer over 100 years and four generations of service to help your Bridgeport event be a memorable and special experience. From tent rentals to entire event planning packages, Durkin's is your trusted provider.
Bridgeport Tent Rentals