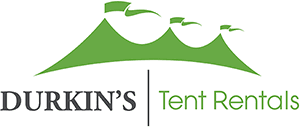 Carmel, NY Tent Rentals
Durkin's is here to provide residents in the Carmel area with quality tent rental services. For over a century we have been creating magnificent settings for all types of events with a wide variety of tent styles including additional quality event rental equipment and services. We handle the setup and removal process for all of your tent rentals and assure you exceptional customer service when you choose Durkin's.
We can assist you with:
Weddings
Graduation Parties
Festivals
Events
Get a Free Estimate!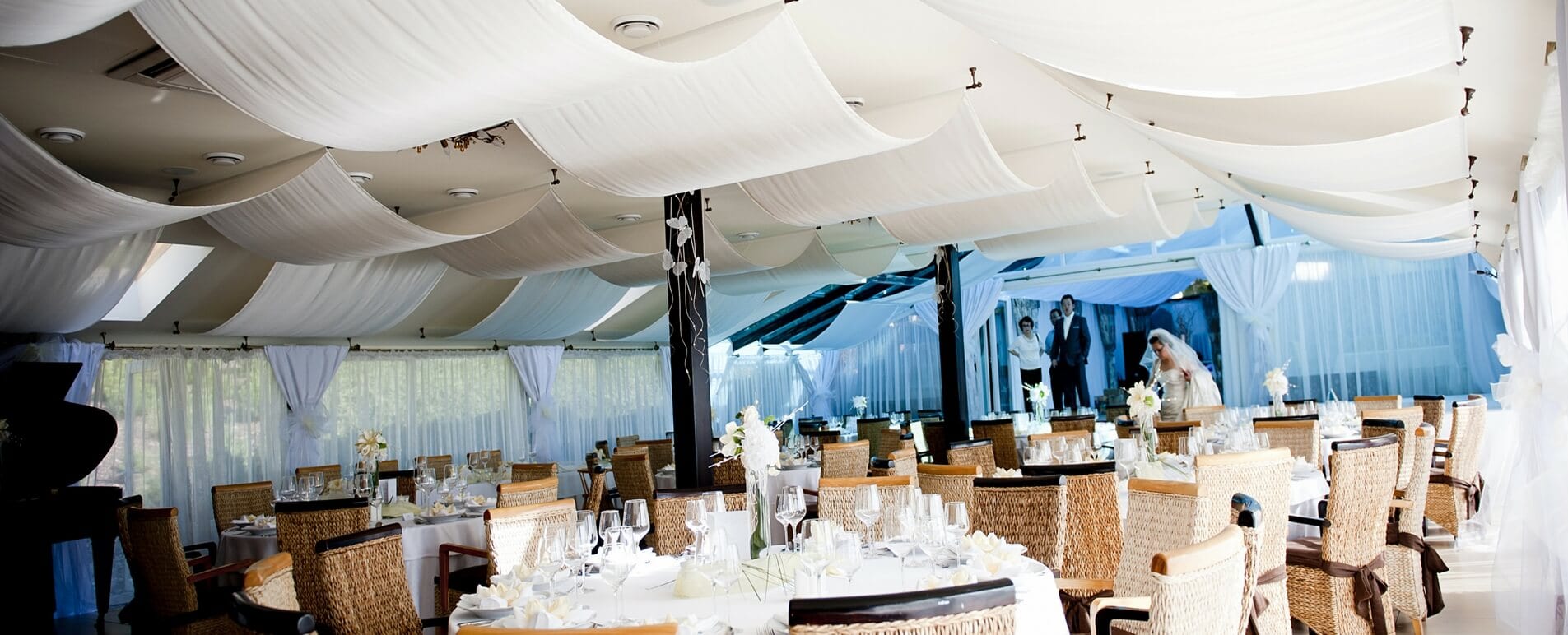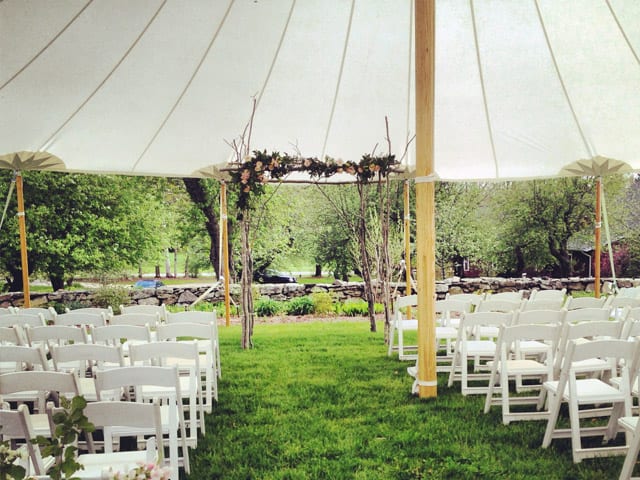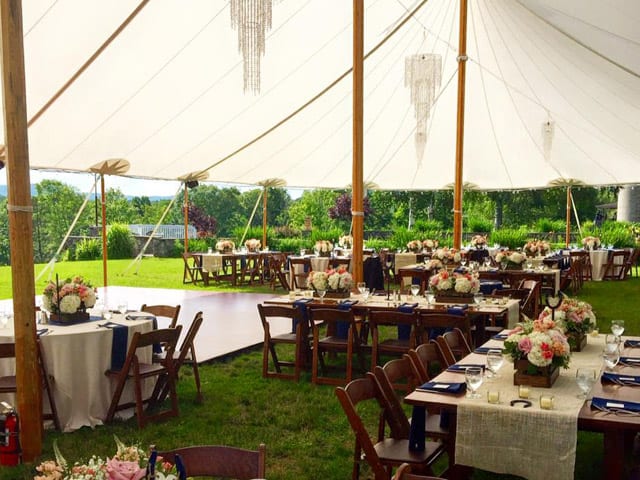 Our Different Tent Rentals
Frame Tents
Durkin's frame tents come in a 10'x10' size all the way up to 40'x120' with select sizes also available in our Clear-Top tent style. When tents are not allowed to be staked into the ground, these types of tents are a convenient alternative. You can apply this style of tent to patios of your Carmel home, driveways, and even over areas with sprinklers. These tents come with no obstructions and also come with the option of including side curtains.
Pole Tents
Our pole tents come in sizes ranging from 20'x20' to 80'x220' with two variations of regular pole tents and high peak Century tents. These types of pole tents are great for any venue size in Carmel. They are especially useful for large venues that host over a thousand people. Our pole tents also come with the option to apply side curtains, however they will require an open area for proper installation.
Sailcloth Tents
The most popular tent style in our collection, the Tidewater Sailcloth tents, come with peaks and eaves woven in translucent sailcloth that creates a phenomenal look for events during the day. When light hits these tents they emit a bright glow that can even be ideal for any evening events in Carmel. The fabric of our Tidewater Sailcloth tents are 100% waterproof and are quite durable. This make our sailcloth tents a reliable option for keeping your event intact against environmental forces. Our sailcloth tent sizes range from 44'x43' to 59'x119'. Contact a Durkin's tent rental representative to learn more about how we can accommodate your next outdoor event with our beautiful Tidewater Sailcloth tents.
Get a Free Estimate!
Tent Rentals for All Occasions in Carmel
Carmel Wedding Tent Rentals
Durkin's has been serving the Carmel area for over 100 years and our expertise in tent setup for weddings, along with our collection of tent styles are unmatched. The experts in our tent rental services are able to establish an unforgettable outdoor event area for your wedding, as our wide variety of tent styles will captivate all guests who attend your wedding in Carmel. We are more than happy to collaborate with any decorators, planners and caterers to make your dream wedding come true.
Durkin's offers exquisite styles of tents for weddings. We only use quality fabric and choose the best designs to create a beautiful scene for every wedding ceremony. We work by considering the surrounding features of the event area of your wedding to create a tent setup that will compliment the scenery nicely.
Durkin's also specializes in building tent complexes to provide greater tent coverage of your wedding event area. We also offer additional rental supplies such as tables, linens, dishes, silverware, dance floors and more to help cater to your perfect day. Durkin's is Carmel's trusted event rental service for weddings.
Carmel Event & Party Tent Rentals
Durkin's has tents and additional rental supplies for all occasions. We provide affordable rental services whether it be for tents or other event supplies. With our variety of tent styles, we are able to assist you with tents that can fit in any event to make your next event in Carmel a memorable one. We are also able to provide your party with additional event supplies like tables, dance floors, lighting, and much more.
Durkin's tent rental professional are able to install and takedown tents without any issues. We are able to provide services for venues that host up to as little as 20 people all the way up to thousands of people. We operate all around the greater Carmel area.
Get a Free Estimate!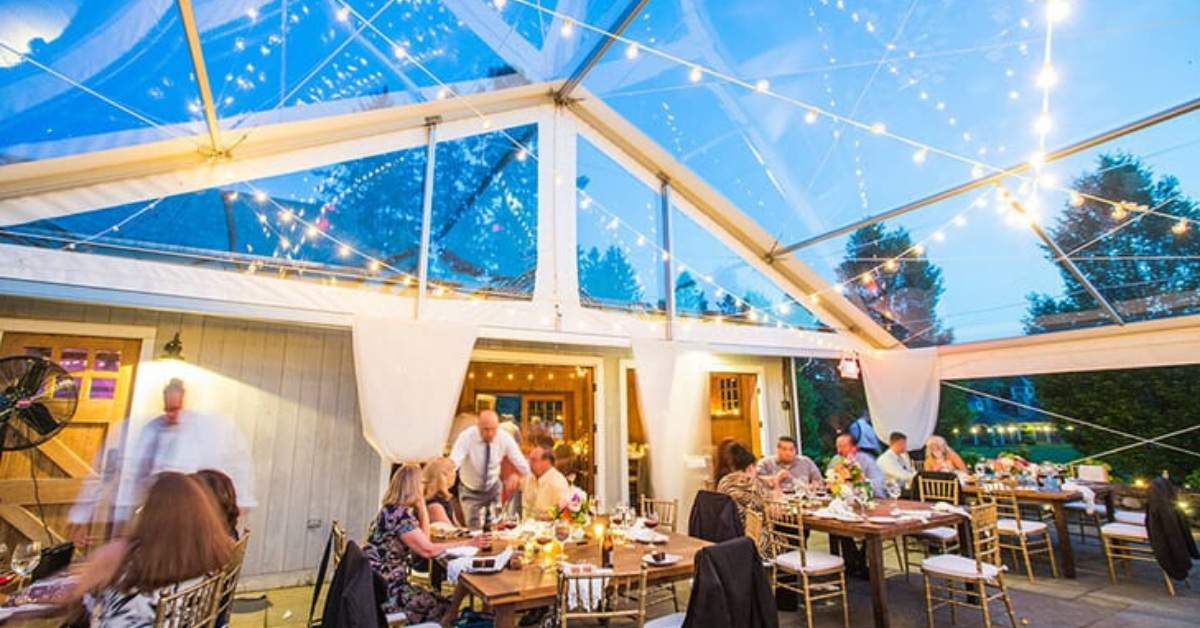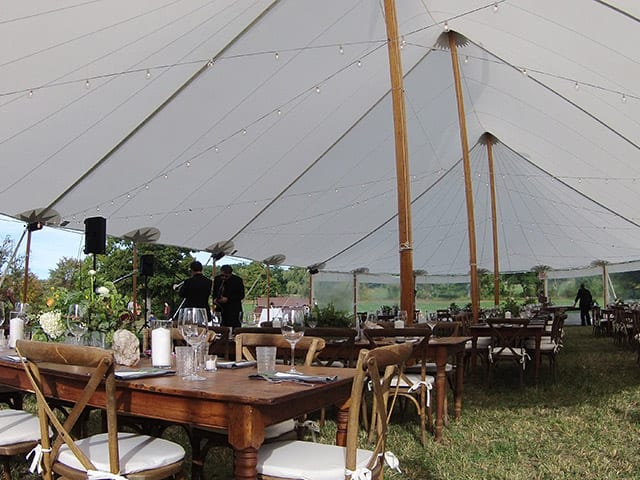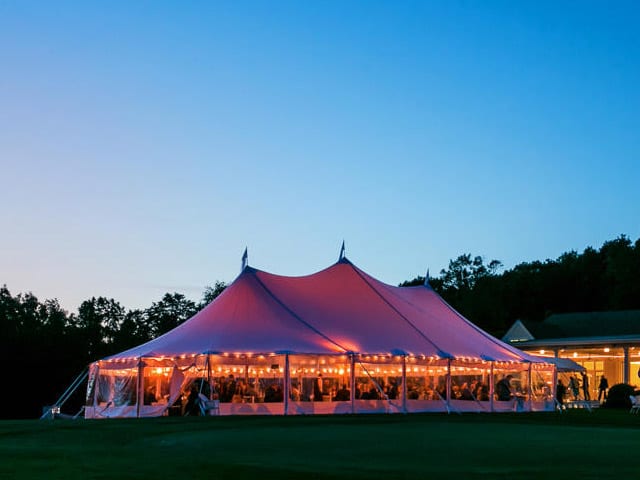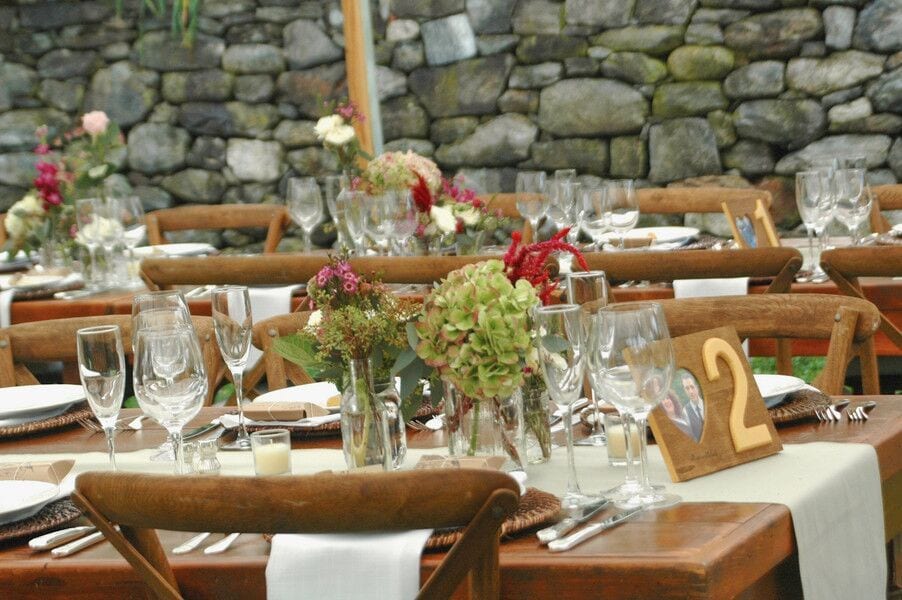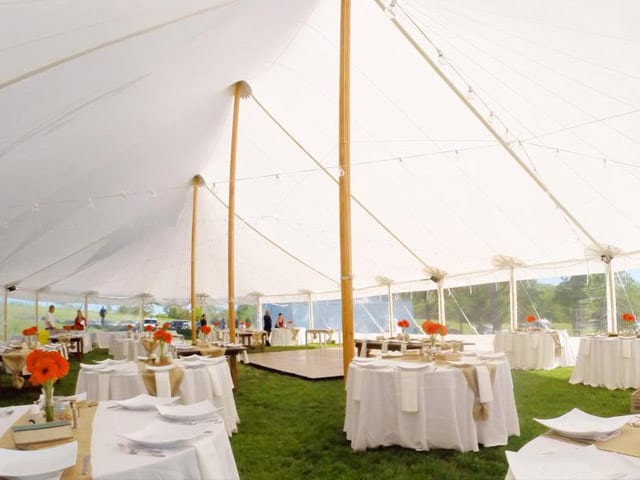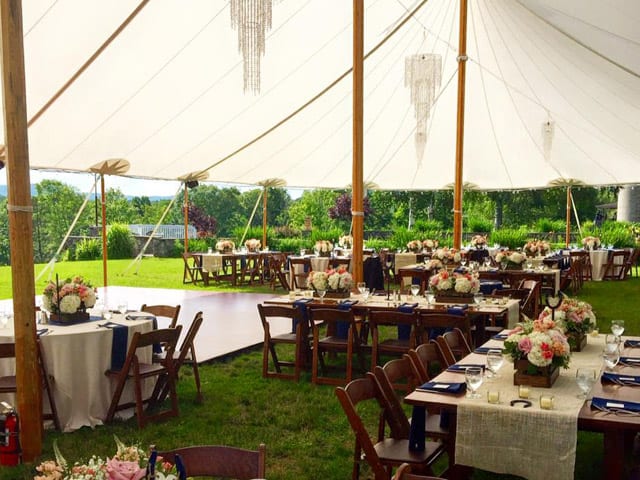 Tent Sales in Carmel, NY
If you are in the market for purchasing a tent of your own instead of renting one, Durkin's is more than happy to provide the perfect tent for you to purchase. We offer sales of brand new tents, or you can take a look through our own inventory and choose from there. If we do not have a tent style that you are looking for, we are more than happy to order and deliver it to you. Durkin's also provide installation services for purchased tents. We urge Carmel residents to contact a Durkin's tent sales representative to get a quote on our tent purchasing options and tent installation services.
Additional Party Rentals offered in Carmel
Turnkey Party Rentals
Durkin's works alongside the best companies in New York and Connecticut to help achieve a successful event for you every time. We are more than happy to cooperate with caterers, decorators, contractors and more to make your next event go off without any problems. This is why Durkin's Turnkey Party Rental Package is so ideal. We are able to provide additional party equipment like: dishware, silverware, chairs, tables, caterers and more.
For the convenience of our Carmel residents, we also provide dance floors, such as our Dark Walnut Dance Floors, in addition to lighting, connectable canopies, tables, chairs, and even heating systems. We are here to meet all the requirements to make your next Carmel event a successful and memorable one. Contact a Durkin's tent rental representative to inquire about all of our rental services and to get a quote for your next event.
Farm Tables
We provide 8'x42' Dark Walnut Farm tables ideal for your next brunch or dinner. Our lumber is collected from local lumber businesses in Litchfield County, CT and beautifully crafted in our own wood shop. Choose from Durkin's farm tables to assist you with your next event in Carmel!
Interactive Party Planning Software
For your convenience, Durkin's provides an interactive PartyCAD software that can help you digitally visualize your event. With our software we make it possible for you to create a layout of your event to help you assess everything you will need to make sure your next event goes flawlessly. Using our interactive PartyCAD software is recommended to save you time on making assessments when time is factor when hosting your next outdoor venue.
Get a Free Estimate!
Why Durkin's for your Carmel Tent Rental?
Durkin's has been around for over a century hiring only experienced professionals who provide exceptional tent rental services every time. We are able to accommodate any event whether it be for a wedding, festival, graduation celebration, holiday party, and more. You can count on Durkin's to help you put together an event that will be remembered for a very long time!
Carmel Tent Rentals