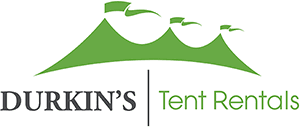 Greenburgh, NY Tent Rentals
Durkin's has been a provider of excellent tent rental services, in Greenburgh, New York for a century.  Durkin's is trusted for our hard work, and our wide range of tents. We are there for you, from set-up, to take down, ensuring you have a beautiful Greenburgh event, in one of our tents. Work with us to find out what makes us the best choice for Greenburgh tent Rentals.
We can assist you with:
Weddings
Graduation Parties
Festivals
Events
Get a Free Estimate!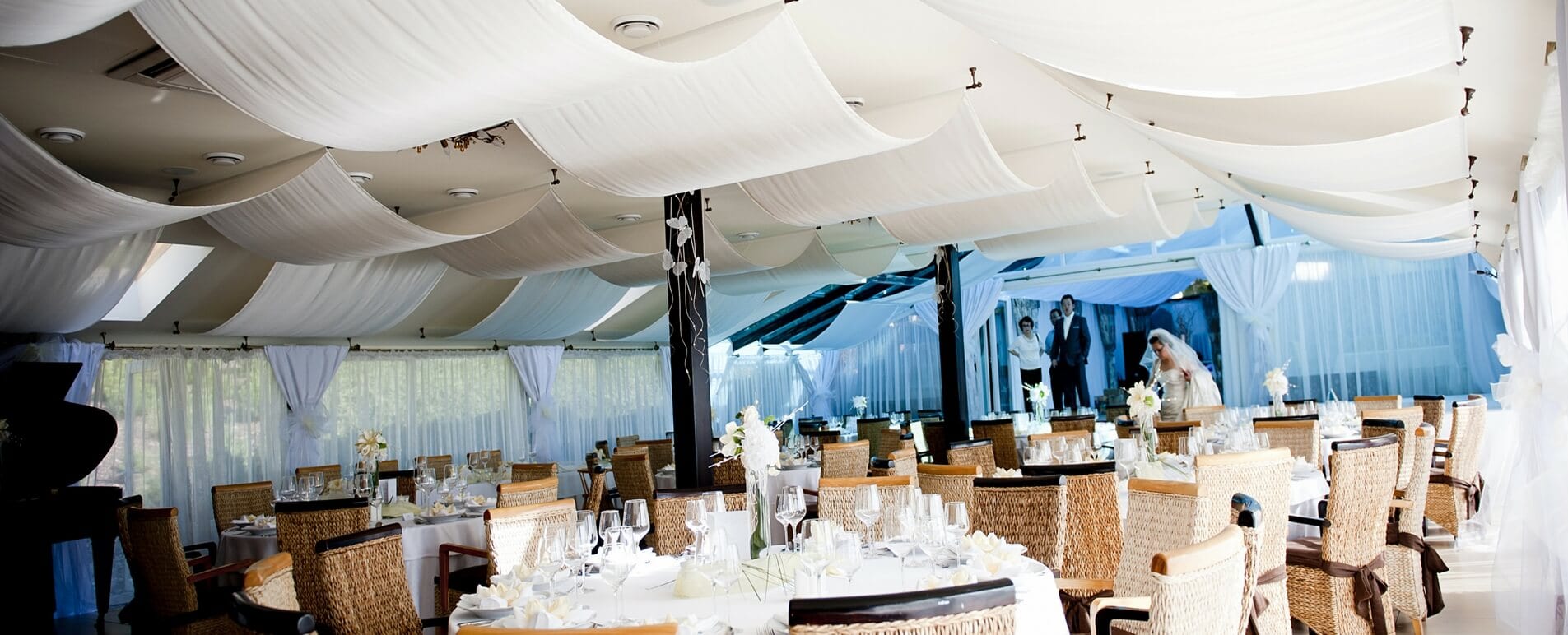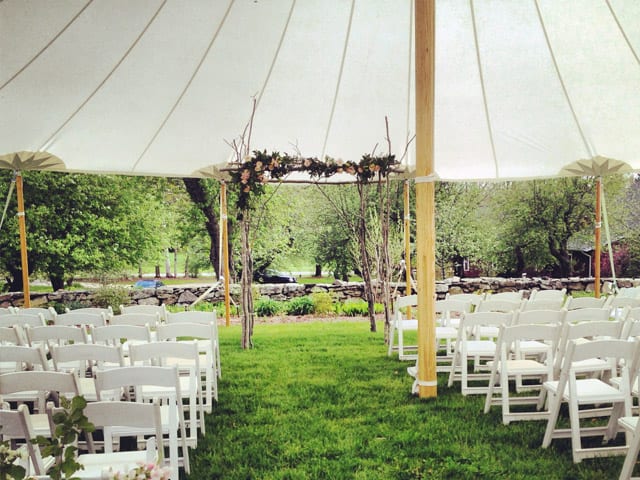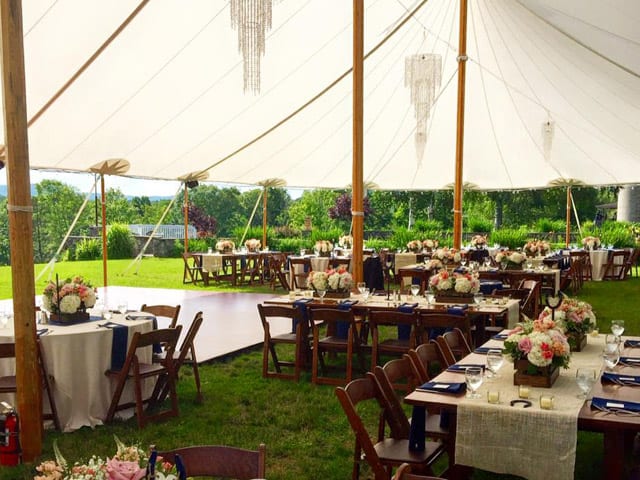 Our Different Tent Rentals
Frame Tents
Frame Tents provide for coverage of patios along the side of the home, in driveways, or over areas where water sprinklers are present.  In select sizes this style is available in our very popular Clear-Top design. This tent can feature optional side curtains, and has no obstructions within the covered area. This tent is can be provided in sizes ranging from range 10'x10' to 40'x120′.  Be aware that this tent is not the most practical choice in areas where tents are unable, or aren't allowed to be staked down.
Pole Tents
Pole Tents are a great choice for any sized event.  They are available in Regular Pole tent, and high peak Century tent styles.  Pole tents require an open area for installation. They can fit seating for between 20 to over 1100 people inside. Both styles offer optional side curtains and range from 20'x 20' to 80'x 220' in size.
Sailcloth Tents
Greenburgh's most sought after tent option is our Tidewater Sailcloth Tents. These tents feature sculpted peaks and eaves in translucent sailcloth that enhance daytime events with warm natural light, and brightly glow for evening gatherings.  They are 100% waterproof, so you are protected from the elements beneath our beautiful, durable, Tidewater Sailcloth Tent fabric. This tent is offered in sizes ranging between 44' x 43' to 59' x 119'.
Get a Free Estimate!
Tent Rentals for All Occasions in Greenburgh
Greenburgh Valley Wedding Tent Rentals
Durkin's knows you've put a lot of thought into your wedding day, and we want to make your Greenburgh Wedding everything you've ever dreamt of. We will work attentively with you, to create the wedding atmosphere you want, from a grand and elegant aesthetic, to a casual garden party, or anything in between, we can provide it for your Greenburgh wedding with our various tent styles. We work with decorators, planners and caters to create your perfect wedding.
Durkin's will create a magical wedding day for you, with our high quality tents. We utilize the  natural features of your venue and use it to construct a stylish and elegant wedding tent space. Our professionals take work vigorously to construct your perfect wedding environment.
We'll do everything we can to make your wedding planning free of stress, one way we can do this is by helping with all of your rental needs. We offer additional party rentals including tables, linens, dishes and everything else you need to for your perfect and unforgettable day. We strive to be the the best choice for your Greenburgh wedding tent rentals, by doing everything we can to help you plan your big day. Durkin's can build a tent complex for your wedding guests to move from tent to tent.
Greenburgh Event & Party Tent Rentals
Are you worried that the tent you need for your special event will just be too costly? You can stop worrying, because our tent rental services get you everything you need and are still offered at affordable prices. We have plenty of tents to choose from, whether you're planning a birthday party, or graduation, no matter what your special event is, we'll find an affordable solution for you.
Durkin's will take care of the installation and removal of the tent for you, for any event you need. We are prepared to help you with any sized event, with our tents that can seat anywhere from 20 to 1100 people!  We are known by the Greater Greenburgh Area, for our commitment to our customers.
Get a Free Estimate!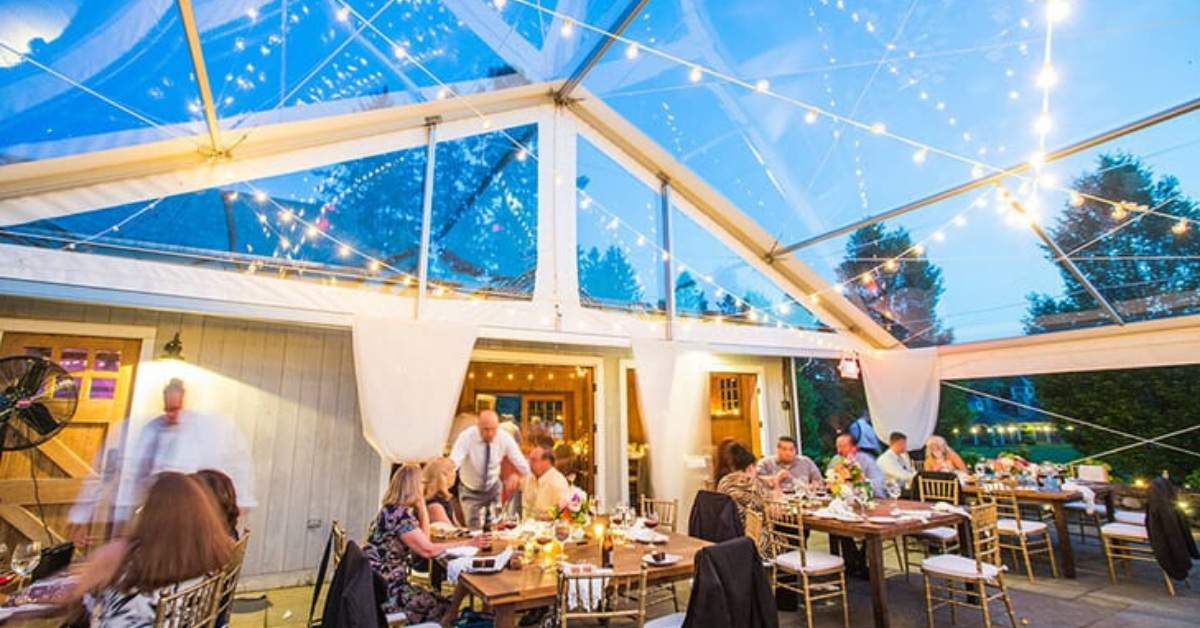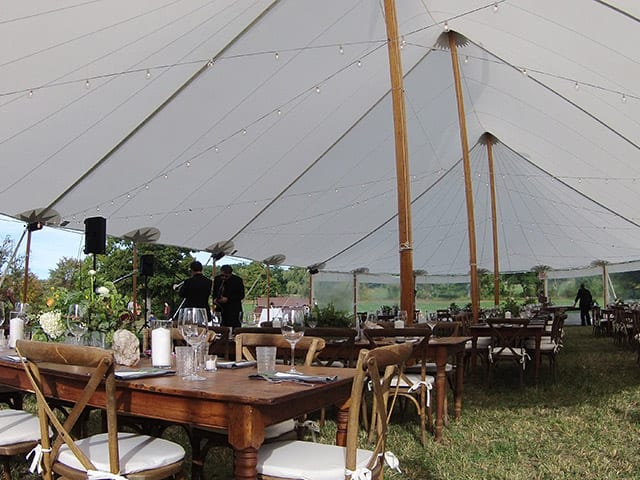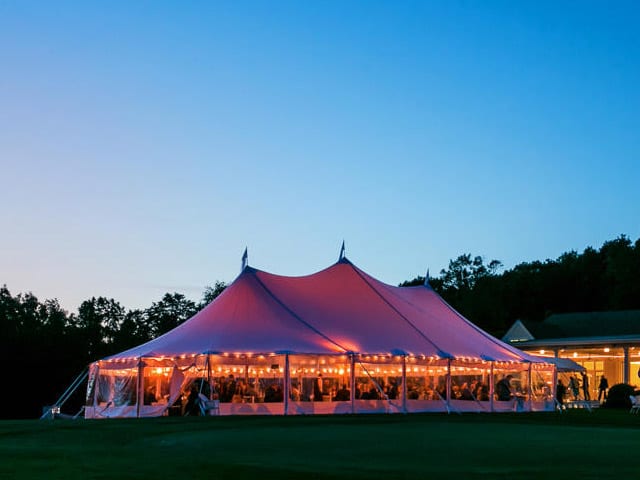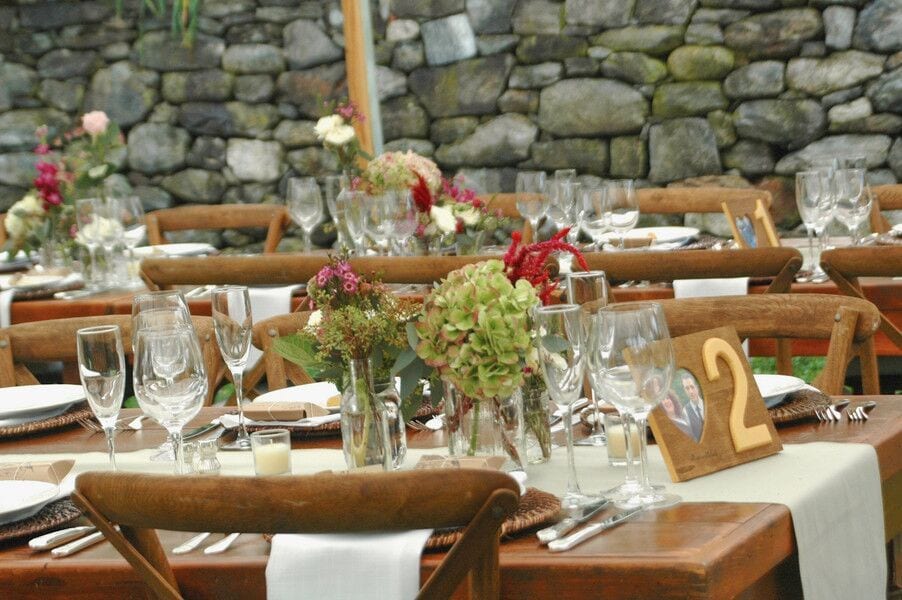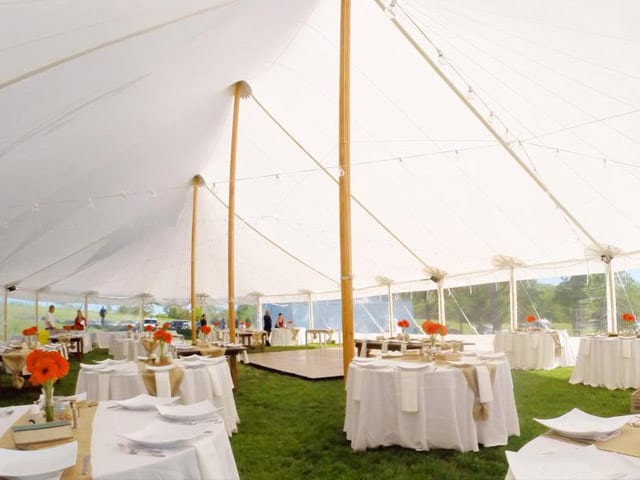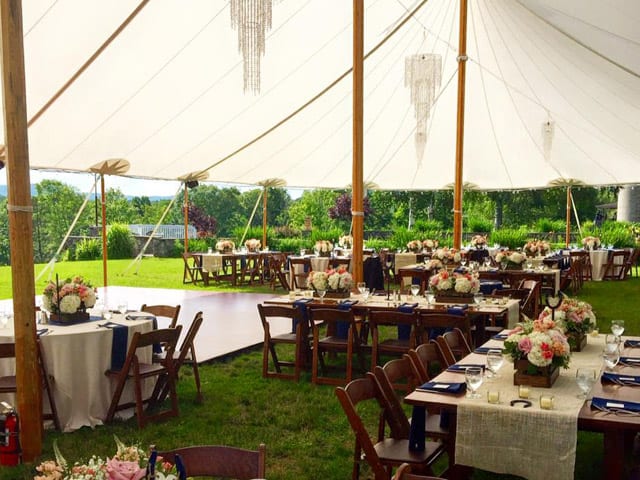 Tent Sales in Greenburgh, NY
Based on your long term tent needs it may be more practical to purchase a tent, rather than renting it. If you decide this might make sense for you, we can arrange for the purchase of tents.  We have a great selection of tents either new or from our large inventory, that are available for purchase. Purchasing tents is made easy for our Greenburgh customers. If you would like more information speak with a Tent Rental Representative, we are happy to tell you more about this option.
Additional Party Rentals offered in Greenburgh
Turnkey Party Rentals
Perhaps a tent is not the only thing you're looking to rent for your big event?  Luckily, Durkin's can help you with rentals for all sorts of supplies you might need for your event; from caterers to dishware, linens, crystal, and floral decorations to special lighting effects, electrical generators and bathroom facilities. We carefully selected the finest companies in New York and Connecticut to work with, so that your special event is well supplied.
We even offer Dance floors, including our own Dark Walnut Dance Floors, lighting, connecting canopies, tables, chairs and heating systems are also available. We have many Greenburgh clients who have been very pleased with these arrangements. Speak with a Tent Sales Representative for a more complete list of additional services we can arrange.
Farm Tables
If you would like to add a unique and elegant touch to your event, consider our Dark Walnut Farm Tables. Made from lumber harvested in Litchfield County, CT and master crafted right here at our shop, our Dark Walnut Farm Tables will look lovely in you Greenburgh event. Our tables measure 8′ x 42″ wide, making them just the right size for a family-style meal. Being native native to the Greenburgh area means that no one else can give you tables like ours. Use them for your entire event or maybe just have a couple for a head table.
Interactive Party Planning Software
We offer PartyCAD, which is a program that makes it easier to plan your event. It helps by allowing you to visualize your event virtually. This is especially useful if you're further away from New York or Connecticut, because you can plan and arrange the layout of your event. Call to schedule an appointment to work with a representative to help plan your event.
Get a Free Estimate!
Why Durkin's for your Greenburgh Tent Rental?
Durkin's is ready to help you with your big event. We can help with your weddings, festivals, graduation parties, or any type of event in Greenburgh, Durkin's has a century of experience creating unforgettable events. We are eager to begin working you, on your Greenburgh event!
Greenburgh Rentals