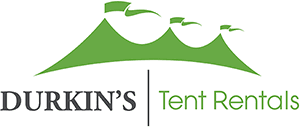 Guilford Tent Rentals
Tents are a wonderful addition to any and every event, adding a touch of fancy to your celebration that is both functional and stylish.
With Durkin's tent rental services, you get the guarantee of quality tent rentals and wide selection to match your specific needs for your Guilford event. Durkin's has been serving the Guilford, CT area with affordable rental services for over 100 years, making us the trusted experts.
We help all of our customers with set up and take down, relieving you of unnecessary stress on your day of celebration. At Durkin's, we are committed to giving you the best tents available, working with your budget, and giving you a satisfying experience that will make your special day even more memorable.
We can help with:
Weddings
Graduation Parties
Festivals
Events
Get a Free Estimate!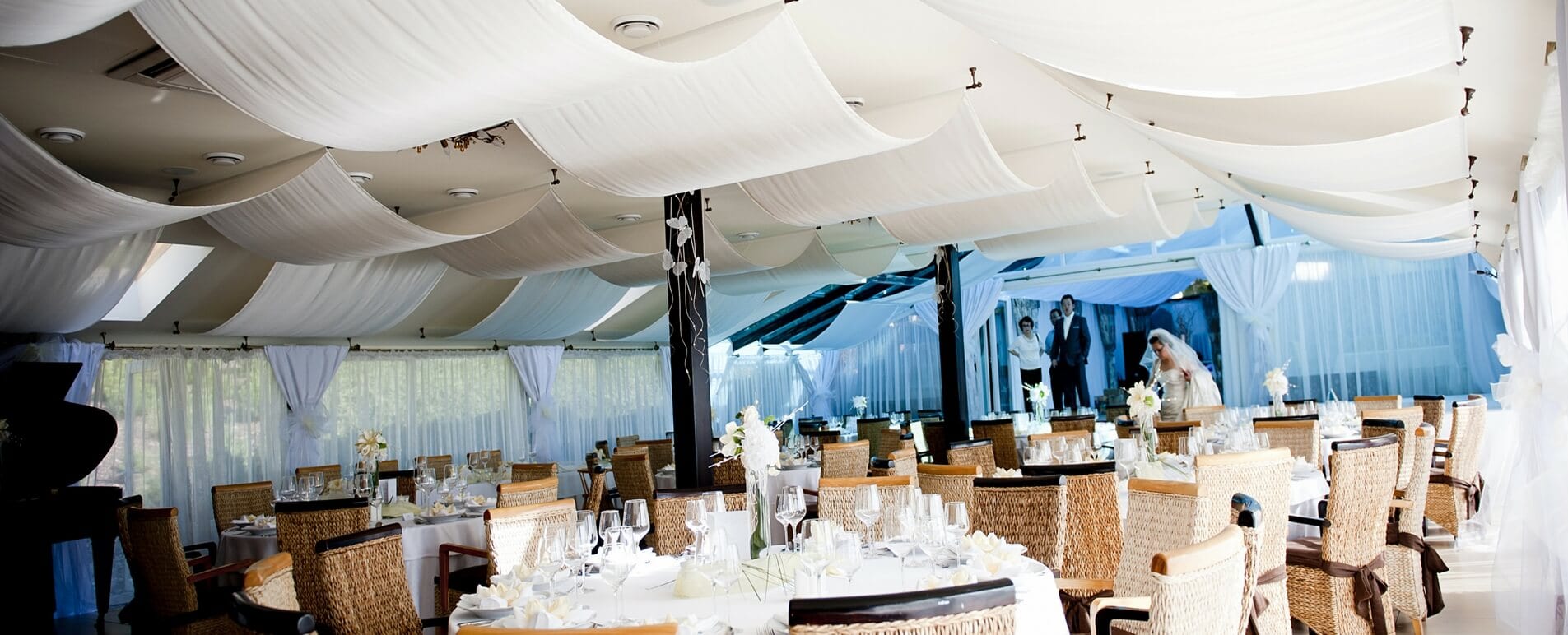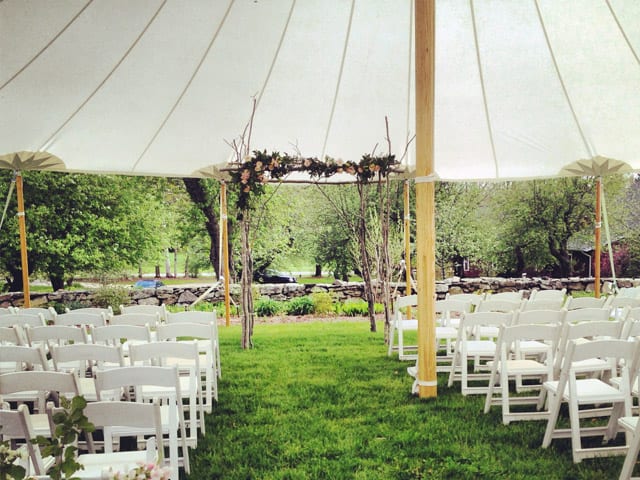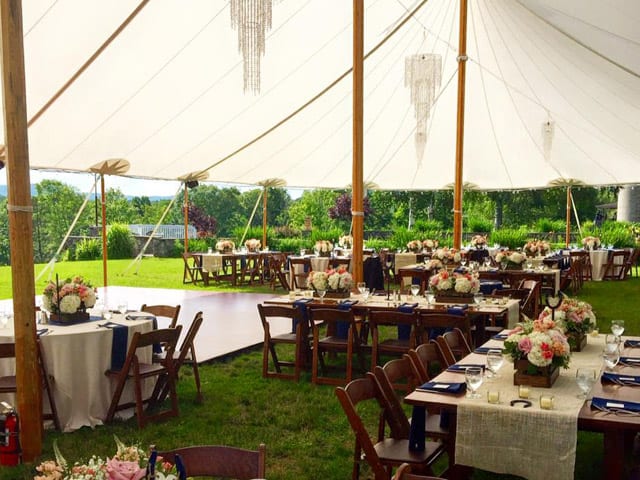 Our Different Tent Rentals
Frame Tents
Our frame tents come in virtually any size you would need. They range from 10'x10' up to 40'x120' and all the sizes in between. There are also select sizes from our extremely popular Clear-Top Tents. Frame tents are the perfect selection for your Guilford event, especially if the property does not allow staked tents. Our frame tents are practical and effective, offering coverage for patios, driveways, or even areas with water sprinklers. If you are looking for more privacy, they come with the option of side curtains.
Pole Tents
Our pole tents also come in a wide variety of sizes, ranging from 20'x20' to 80'x220'. The pole tents are wider and longer, covering more area for your event. They come in two possible variations: regular pole tents or the high peak Century tents. They can be altered to fit all of your Guilford events, regardless of how big or small it is. They can be prepared to fit 20 people or even hundreds of people. We do offer side curtains, but they require an open area for proper installation.
Sailcloth Tents
Our most desired and sought-after line of tenting is the Tidewater Sailcloth Tents. It is a customer favorite in the Guilford, CT area, coming in various sizes ranging from 44'x43' to 59'x119'. The Tidewater Sailcloth tents are recognized for their beautiful structure, complete with sculpted peaks and eaves in the translucent sailcloth.
They help provide lighting during daytime events and give you a soft illumination to help your evening events glow. Durkin's gives you the promise of 100% waterproof materials when you choose sailcloth tents. We install every single tent properly, making it strong and sturdy against the elements.
Get a Free Estimate!
Tent Rentals for All Occasions in Guilford
Guilford Wedding Tent Rentals
Durkin's has over 100 years of experience and four generations of dedicated professionals who have refined and perfected the environment for your Guilford event. Wedding day events are especially important, and we craft all of our tent services to give you a day or evening to remember. Our wide selection of tent rental options allows you to select the ideal tent to match your style or wedding feeling.
From garden parties to elegant celebrations, we have the tent for you. No matter the tent you select, our tents offer quality coverings. To make it easier for you, we work directly with wedding day planners, decorators, and caterers.
Durkin's offers the best selection of wedding day tent rentals. We take care of the entire process, including set up and tent removal. Our tents use only the highest quality of material and dependable structures. This gives you a sturdy and attractive covering. We optimize on the natural space for your Guilford event to create a beautiful area for your family, friends, and loved ones to enjoy.
On top of our normal tent rental services, we offer complete tent complexes. This allows your wedding guests to seamlessly move from tent to tent while enjoying your special day. We also offer additional wedding services, such as party rentals, tables, linens, dishes, and more. We work hard to give you the wedding day you dreamed of. Durkin's is the trusted service for Guilford's wedding event needs.
Guilford Event & Party Tent Rentals
Our tents are perfect for any occasion. Graduations, celebrations, and any other festivity is complete with our affordable and attractive tent selections.
Our rental services, complete with installation and take down of tents, makes it easier for you to plan your Guilford events. We help with seating and covering for all of your guests ranging from 10 to over 1,000. We strive to make your planning as easy as possible and guarantee the event goes well. We proudly serve the Greater Guilford, CT area with our unbeatable customer service and trusted years of experience.
Get a Free Estimate!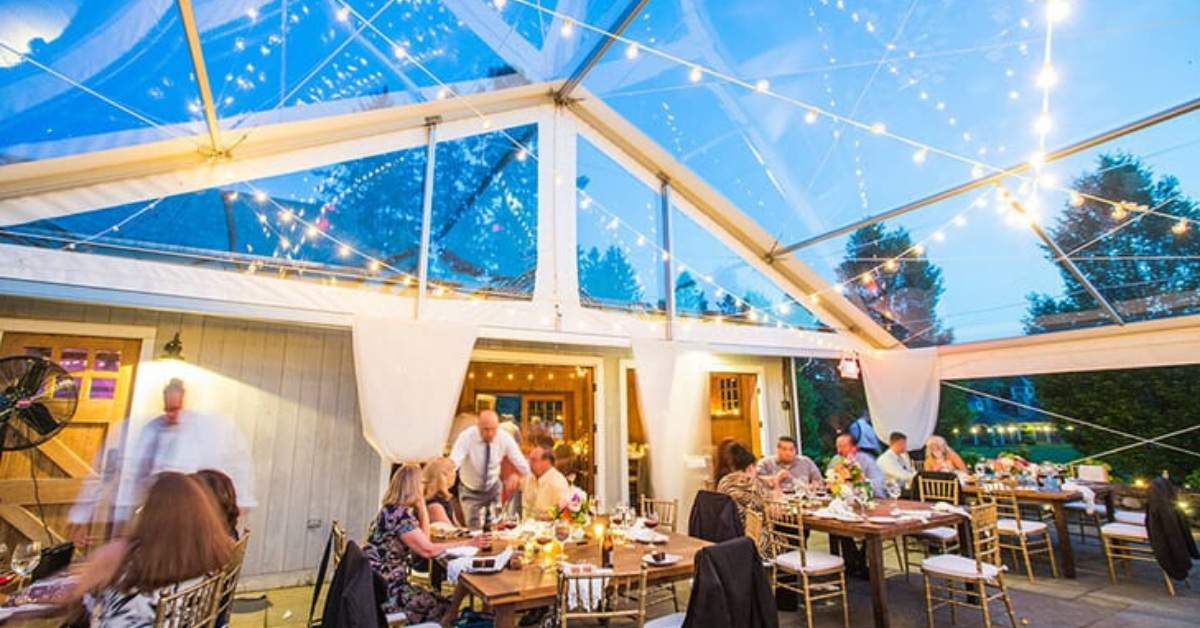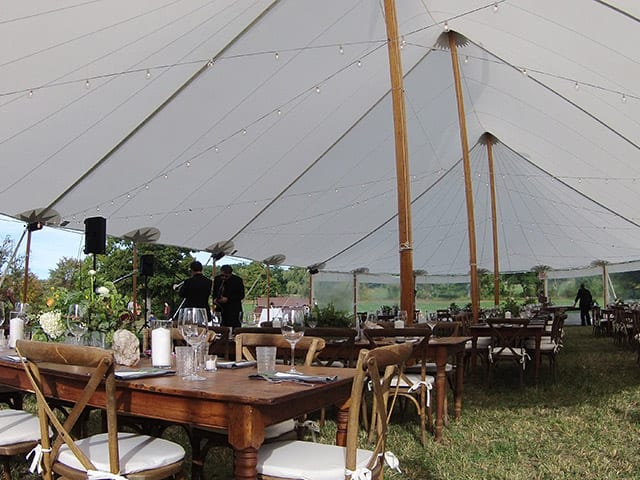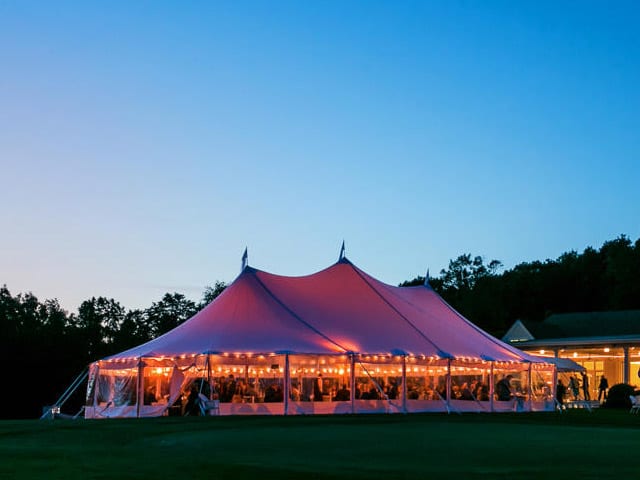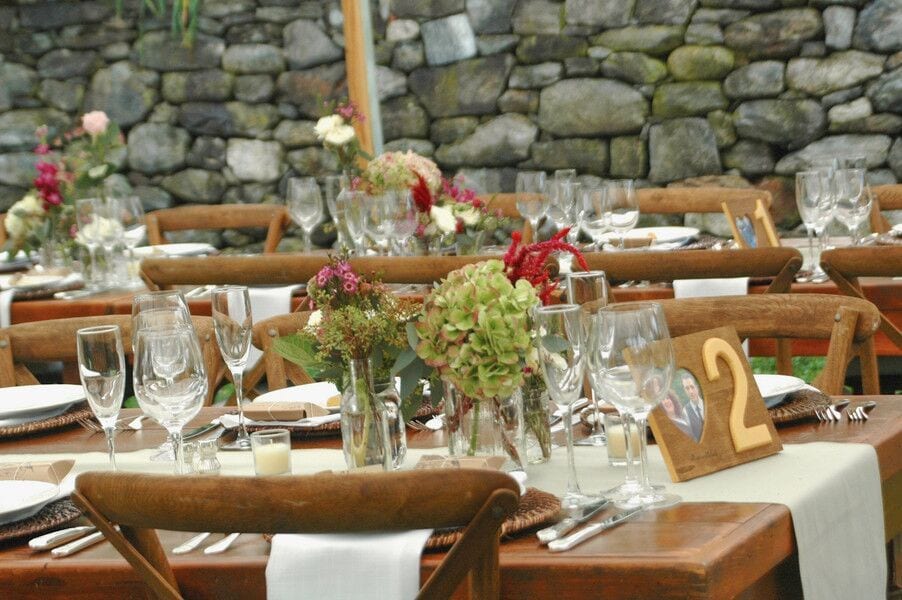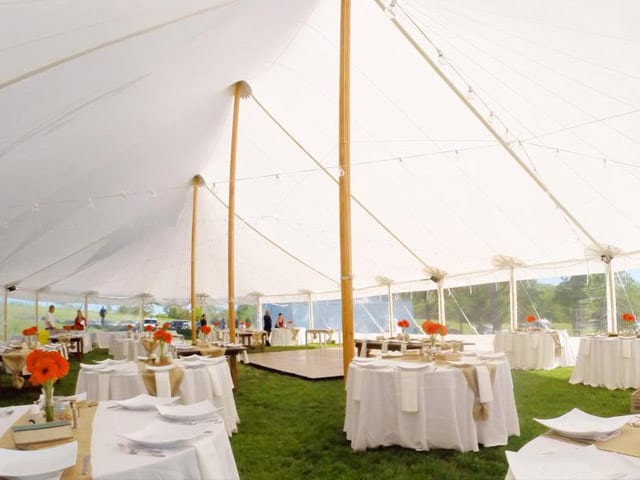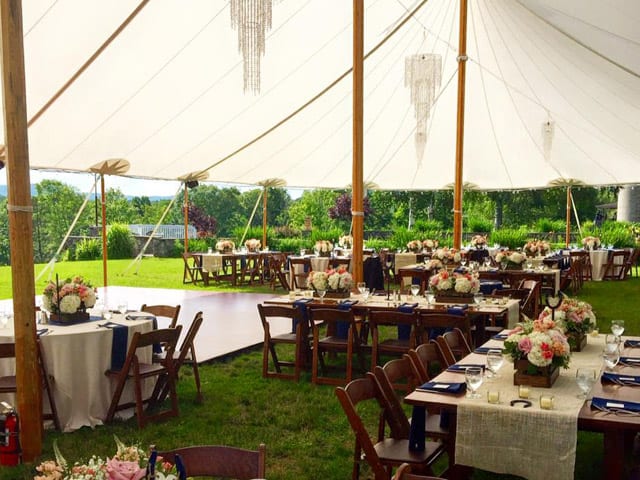 Tent Sales in Guilford, CT
If you are looking for something more long term, Durkin's is here to help you. In addition to tent rentals, we also offer tent sales. Rather than dealing with the hassle of repeatedly setting up and taking down a tent, you can have one readily at your disposal. Our tent sale selection comes from our current inventory or our more extensive options. If you would like to learn more about our sale choices, call today to speak to a Tent Sales Representative. We make tent selection convenient for our Guilford clients.
Additional Party Rentals offered in Guilford
Turnkey Party Rentals
Durkin's give you the complete event planning package to make your Guilford event go as smoothly as possible. Our event planning packages can help make it memorable and enjoyable.
We work with the best companies surrounding you to cover every aspect you might need for your celebration. Catering, dishware, tables, floral arrangements, decorations, and linens are only some of the things we can help with.
We also can plan for lighting effects, electrical generators, and bathroom facilities.
If you are looking for a dance floor, our Dark Walnut Dance Floors are an excellent selection. If you want chairs, tables, or connecting tents, we're here to help you. Even heating systems for your events in cold weather can be covered by Durkin's. Our goal is always quality service to help your Guilford event be great.
Farm Tables
We offer a selection of tables for you to choose from, such as our Dark Walnut Farm Tables. They are perfect for family-style meals, coming in at 8'x42" wide. Our table lumber is locally harvested in Litchfield County and masterfully crafted at our own personal shop.
Interactive Party Planning Software
To help you better plan and visualize your Guilford event, we offer the interactive PartyCAD. This software can help you plan the layout of your event and arrange beforehand. If you are not near the location of the event, this can be particularly helpful. Call us today to schedule an appointment with a presentative.
Get a Free Estimate!
Why Durkin's for your Guilford Tent Rental?
Our four generations of experience and over 100 years of service is what makes Durkin's the trusted choice for your Guilford event. We give you professional service and dependable structures to give you the best tent rentals and event planning.
Guilford Tent Rentals