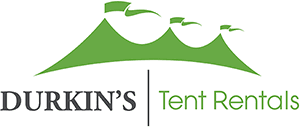 Harrison, NY Tent Rentals
Come to see Durkin's for all of your Harrison, NY tent rental needs. With four generations in the business, our company has been serving the region for over the past 100 years. We strive to provide the best in tent rentals for our clients from start to finish. We cater to barbecues, weddings, company functions, and much more. Durkin's offers a complete line of tent sizes and styles. Reach out to learn more about our turnkey party and tent rentals by calling or emailing us, today!
We can assist you with:
Weddings
Graduation Parties
Festivals
Events
Get a Free Estimate!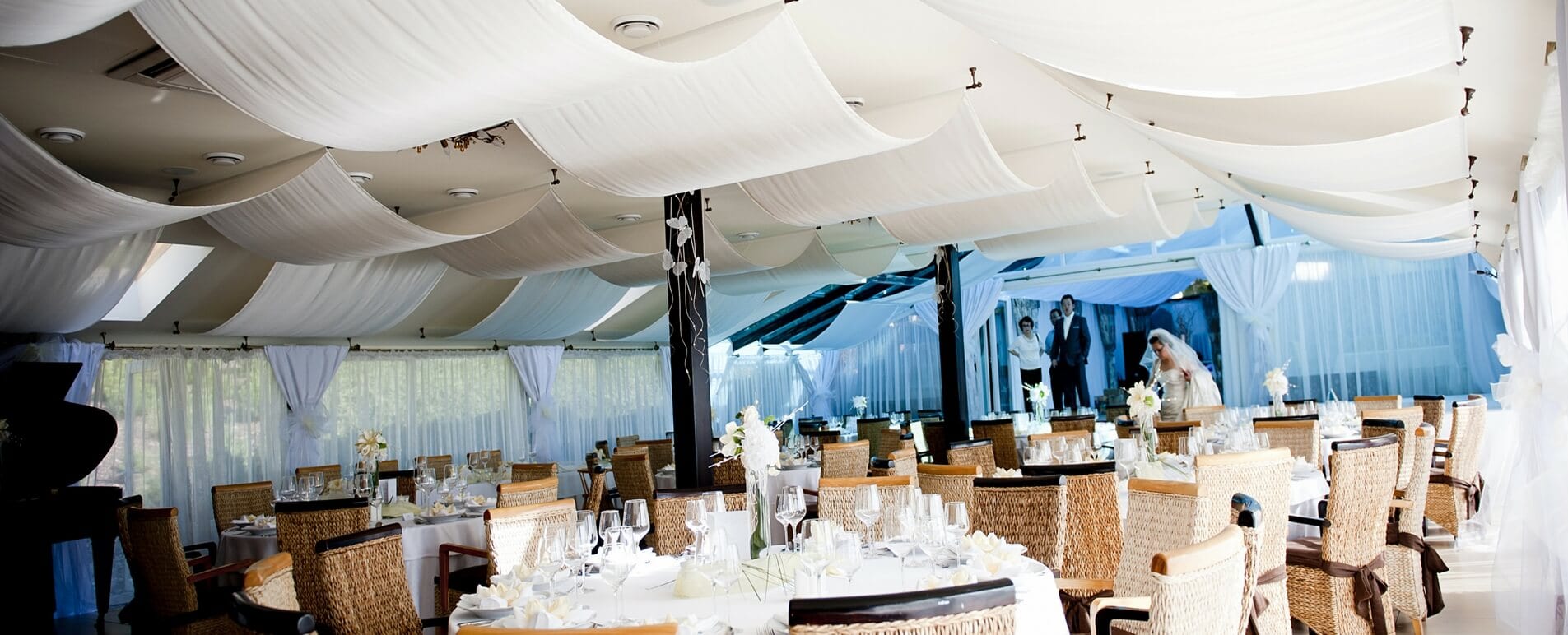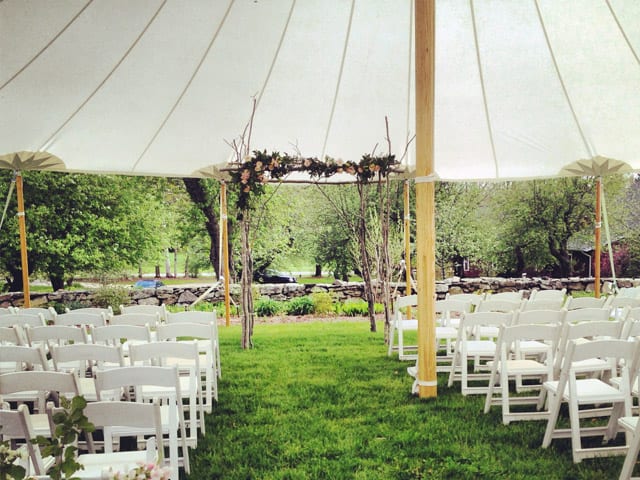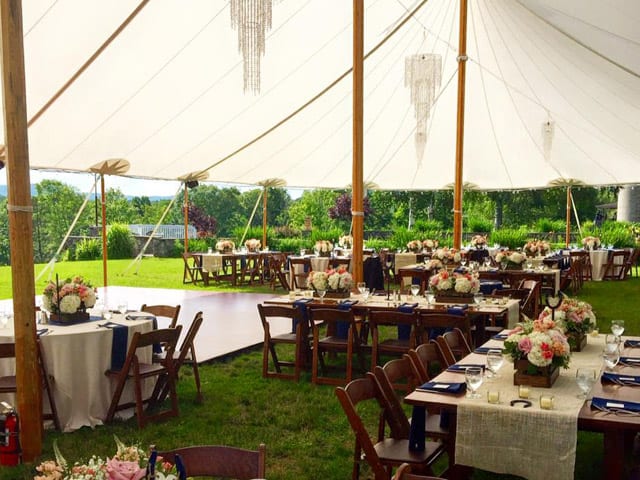 Our Different Tent Rentals
Frame Tents
We have a wide variety of different tent sizes that range from 10′ x 10′ to 40′ x 120′.  We offer several sizes in our Clear-Top Tents, which tend to be quite popular with our clients. Our Clear-Top Tents are a viable choice when you're unable to stake down the tent for your event. These tents give your guests protection from natural elements like rain or sprinklers. The tent provides a large area for socializing within and can come with the optional side curtains. Keep in mind that our tents require a large area for setup.
Pole Tents
We carry standard pole tents and high peak Century tents that come in an assortment of sizes from 20′ x 20′ to 80′ x 220′. We use durable fabric to construct our Pole Tents. These types of tents are used for just about any possible event. Allow us to help you plan for small parties with less than 20 people or a company picnic for more than a thousand attendees. Our spacious tents give your guests shade from the sun while enjoying your event.  
Sailcloth Tents
Our attractive Tidewater Sailcloth Tents are among our most sought-after rentals because of the beautiful, transparent sailcloth overhangs and prominent peaks. These versatile tents can be enjoyed during the day or night. It provides coverage from the sun and other natural elements because the fabric is 100% waterproof. These come in a wide variety of sizes ranging from 44′ x 43′ to 59′ x 119′.
Get a Free Estimate!
Tent Rentals for All Occasions in Harrison
Harrison Wedding Tent Rentals
Our tent rental company has been serving the Harrison, NY area for over 100 years. If you're looking for a company that can help you with any type of event, then look no further. We cover company events, graduations, and even weddings. If it's an unforgettable wedding reception you're trying to throw, we'll strive to help you create the exact atmosphere you'd like for your guests. We partner with wedding decorators, caterers, and planners to craft a work of art just the way you want it for your Harrison, NY wedding party.
When you require a high-quality wedding tent for your outdoor wedding reception, Durkin's delivers only the best in the Harrison, NY community. We provide exceptionally, durable wedding tents that are made with the best possible fabrics and materials. Our tent professionals will help you set up and break down your wedding tent at the venue of your choice. We'll work hard to ensure everything set up in time for your wedding event.
Just let us know you want to set up the tents, and we'll get it done for you. It's always our goal to help you prepare an event of epic proportions from beginning to end. Our team of wedding experts can provide you with anything you need for your special day. Speak with our Harrison, NY professionals about our wedding party rentals. We are happy to deliver linens, dishes, and anything else that you need for your Harrison, NY wedding event.
Harrison Event & Party Tent Rentals
Do you require a tent rental for a graduation celebration? Ask us about our available tent sizes that can accommodate for your Harrison, NY event. We deliver the best in event and party tent rentals throughout the region. We carry a variety of tent sizes that can fit the smallest of parties to large receptions of more than a thousand people.
For your convenience, we provide installation and removal services for all of our tents. We can set tents up side-by-side or even set up several that allow for mingling from tent to tent. Ask us how our Harrison, NY party tent specialists can help you get your event off the ground. Reach out for pricing and tent availability, today!
Get a Free Estimate!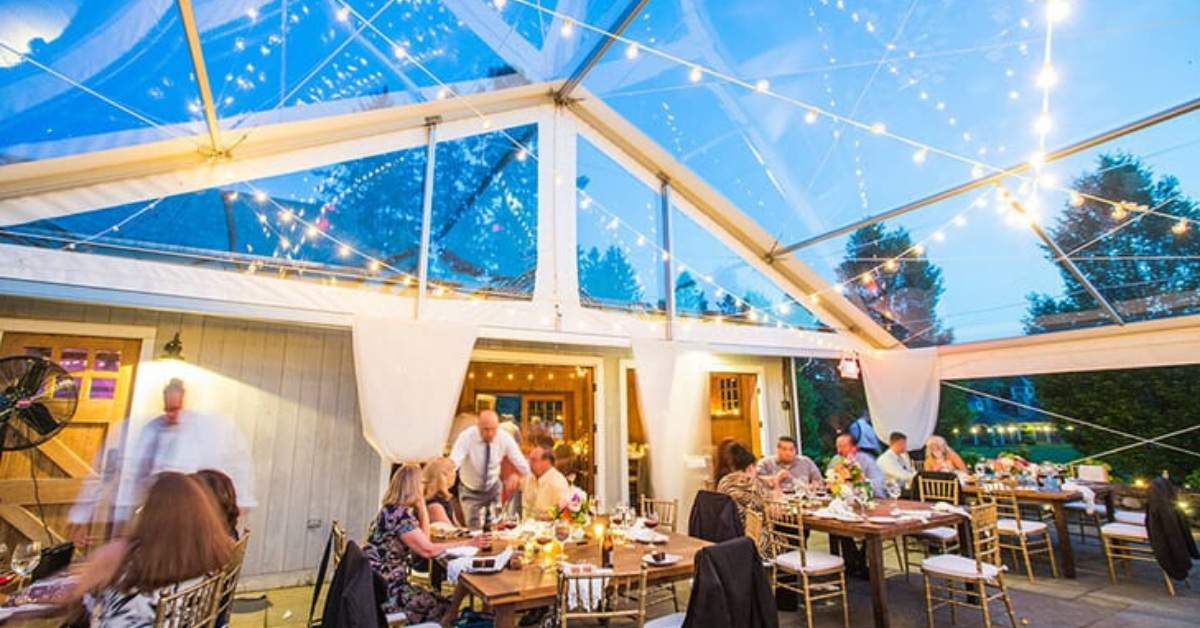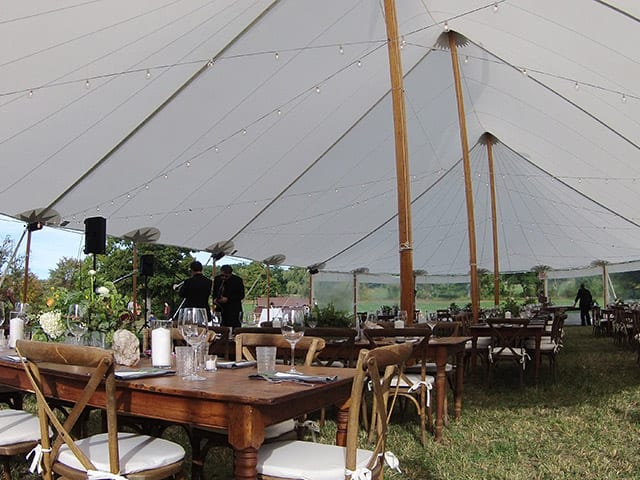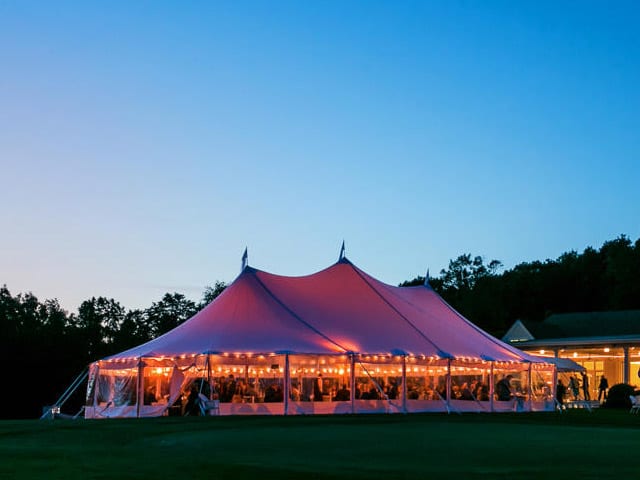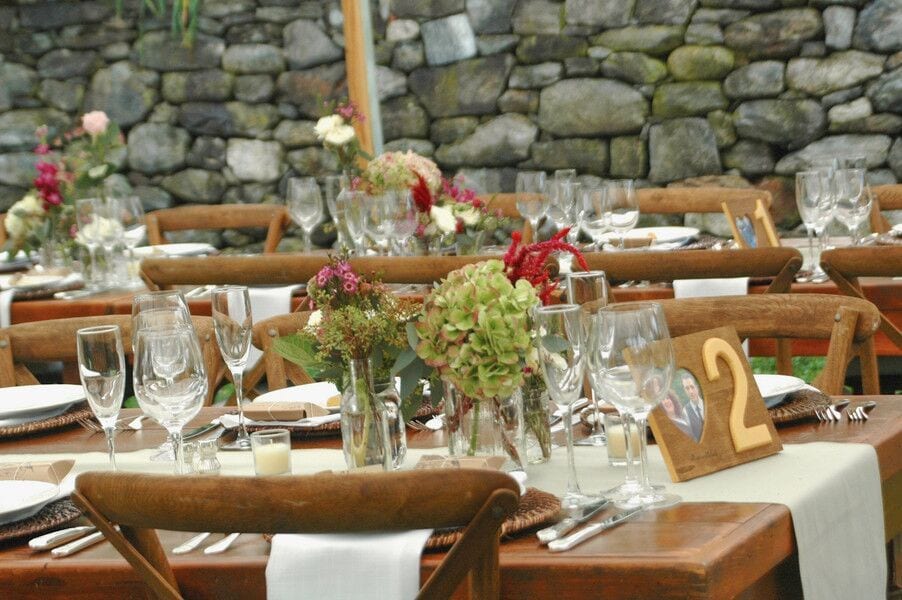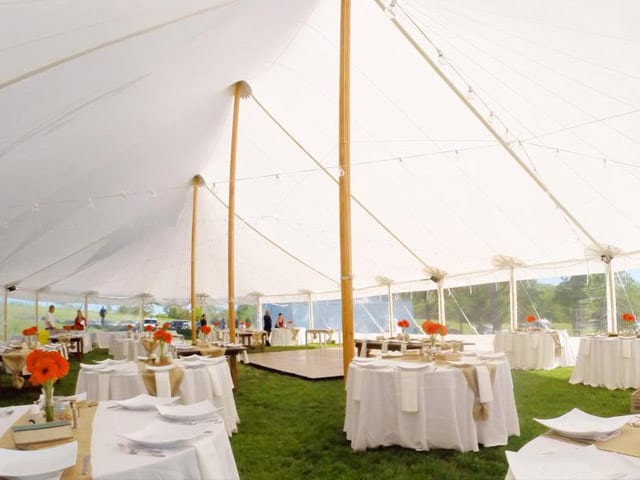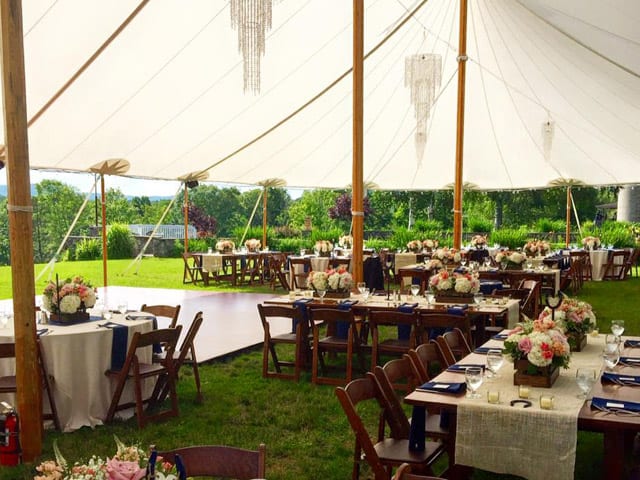 Tent Sales in Harrison, NY
In addition to Harrison, NY party tent rentals, we also feature tent sales for the local residents. It's beneficial for anyone requiring a tent for a long period of time. It typically doesn't make sense to rent a tent when the rental period is priced far higher than it would be to simply purchase a tent. We offer new and gently worn tents to all of our interested clients. If you would like more information, speak to one of our Tent Rental Representatives. We'll work with you to determine if purchasing a tent is a better choice for you.
Additional Party Rentals offered in Harrison
Turnkey Party Rentals
Working with many businesses all around Connecticut and New York, we offer a wide range of turnkey party rentals to the public. Let us handle everything from the seating, catering, fine china, and the floral accents to lighting, sound systems, and lavatories.
We even offer attractive dance floors, such as our own Dark Walnut Dance Floors, seating, tables, lighting, connecting canopies, and heating systems. We always try to deliver outstanding service to our customers in the area of Harrison, NY. Talk with a Tent Sales Representative regarding our turnkey party rental services.
Farm Tables
Useful for every family-style spread, our elegant Dark Walnut Farm Tables measure 8′ x 42″ wide. The lumber is harvested in Litchfield County, CT and designed here in our own shop. It's considered to be unique because it's native to the Harrison, NY area. We're pleased to have them available to rent for our clients' events.
Interactive Party Planning Software
To help with planning, we have an interactive PartyCAD program that gives you the tools to plan your event. Set up your event with ease, even if you're far from Connecticut or New York. Our party planning specialists are happy to work with you as you make your event plans.
Get a Free Estimate!
Why Durkin's for your Harrison Tent Rental?
The party experts at Durkin's are still one of the best in the tent rental industry after a hundred years in the business. Let us work with you to obtain everything you need to help you host the perfect Harrison, NY event. Feel free to browse through our products or give us a call with your questions. You can always count on the professionals at Durkin's to bring your dream event to life.
Harrison Rentals