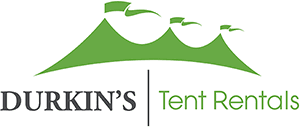 Lake Peekskill Tent Rentals
Durkin's Tent Rentals has been providing excellence in tent rentals for over 100 years. Our Lake Peekskill, NY customers can expect affordable service and an unforgettable event when working with our company. Choose from a variety of outstanding tent options. We take care of all setup and breakdown, so you can focus on what is really important- your event!
We can assist you with:
Weddings
Graduation Parties
Festivals
Events
Get a Free Estimate!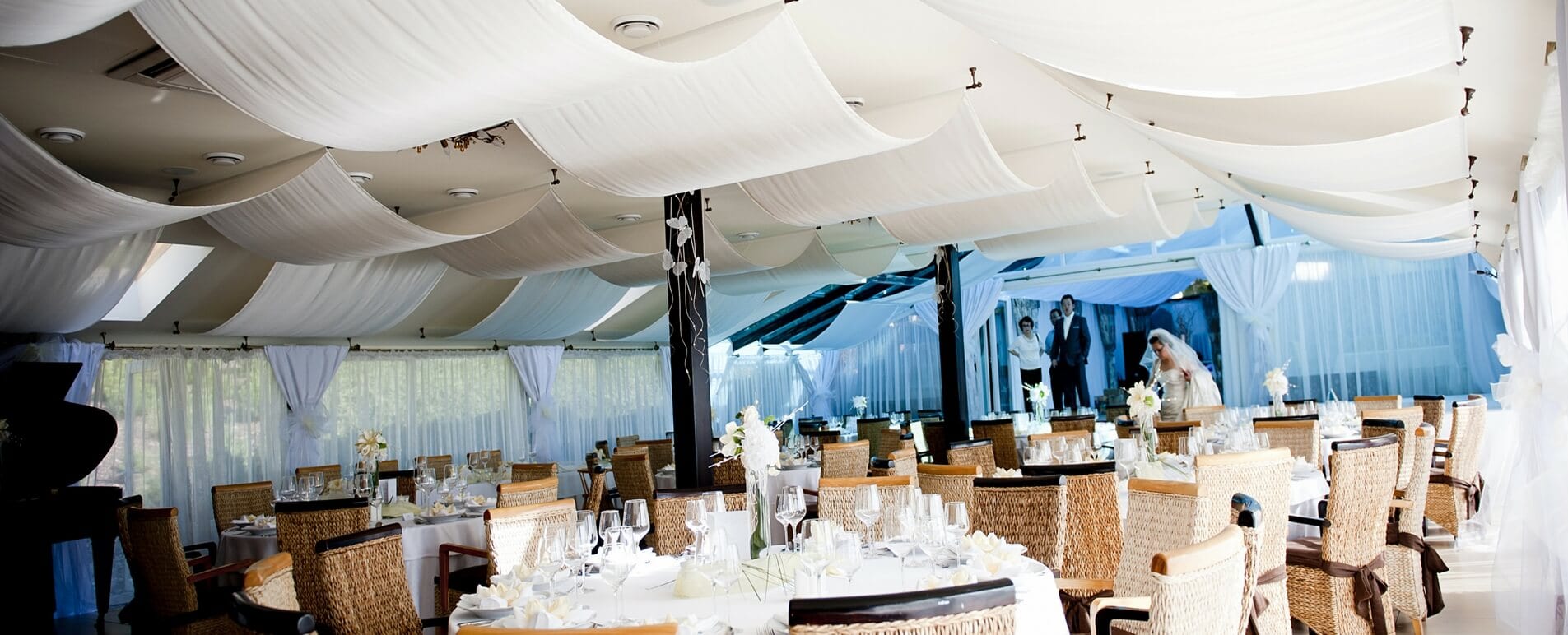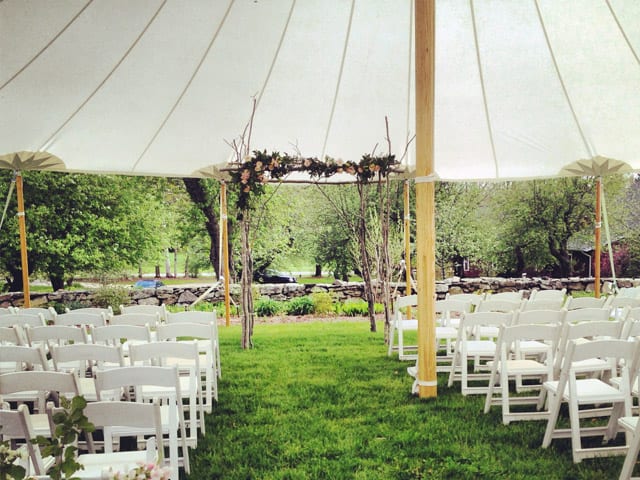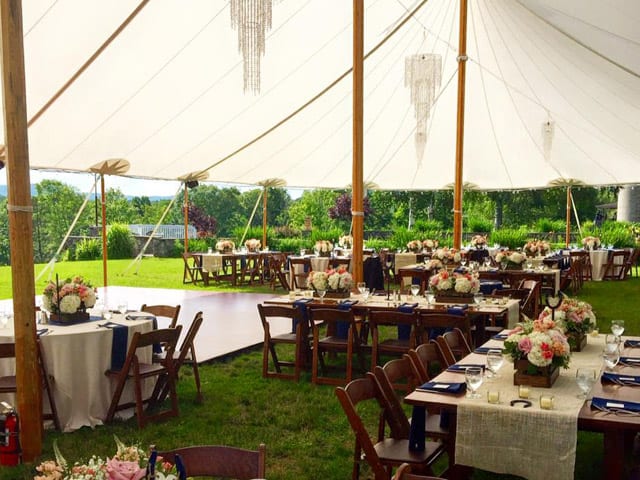 Our Different Tent Rentals
Frame Tents
Frame tents are a great choice for sites which require a stake-less tent. Choose a frame tent if you are renting a property which does not allow staking, has sprinklers present, or is over a driveway, parking lot, or patio. Your frame tent rental will be free of any obstructions inside. We stock a variety of sizes ranging from 10'x10' to 40'x120′. Speak to a rental specialist to see which of these sizes come in our clear-top design, popular among our Lake Peekskill customers.
Pole Tents
Our pole tents are available in two beautiful options: our regular pole tent and our high-peak century design. Both of these require an open area for placement. Whether your event will be seating 20 people or over 1100 people, we have a size option for you. In addition, we offer the added luxury of side curtains with this style of tent.
Sailcloth Tents
Tidewater Sailcloth tents are the favored tent choice by event planners with a distinguished eye.These beautifully crafted tents feature a unique fabric which creates a beautiful backdrop in either sunlight or the twinkling lights of an evening event. The peaks and eaves of these tents create subtle drama for the most elegant parties. The 100% waterproof design ensures your day will be worry free no matter the weather in Lake Peekskill. Sizes range from 44' x 43' to 59' x 119'.
Get a Free Estimate!
Tent Rentals for All Occasions in Lake Peekskill
Lake Peekskill Wedding Tent Rentals
Over 100 years of experience has allowed us to perfect our customer care. Our detail-oriented staff seeks to deliver the perfect setting for your dream wedding or event. Whether the mood you'd like to set is one of sophisticated glamor or relaxed beauty, we have the tent for your Lake Peekskill event. We work alongside decorators, planners, and caterers to turn your dreams into reality.
Durkin's tents are the finest available for your Lake Peekskill wedding. Our tents will blend beautifully into your chosen site to create a stunning backdrop for your wedding.
If you're interested in creating separate zones for your wedding, we can even do that by setting up a tent complex. Dishes, linens, and tables are also in our inventory, so you can cultivate the perfect experience for your wedding guests. Contact Durkin's today for the best wedding service in Lake Peekskill, NY.
Lake Peekskill Event & Party Tent Rentals
Our large selection of tents and sizes guarantees that you will find the size right for your event. Why overpay for a tent that's too large? Trust Durkin's to help you choose the right fit for your graduation, party, or festival in Lake Peekskill!
We have been in this business for over four generations, so we have the experience needed to guide you to the proper size tent. Our tents range in size for a cozy gathering of 20 to to a large-scale festival with over 1100 guests. When it comes to tent planning, set up, and removal, we are up to the challenge. You just need to provide your vision and needs for the event. We'll take care of the rest.
Get a Free Estimate!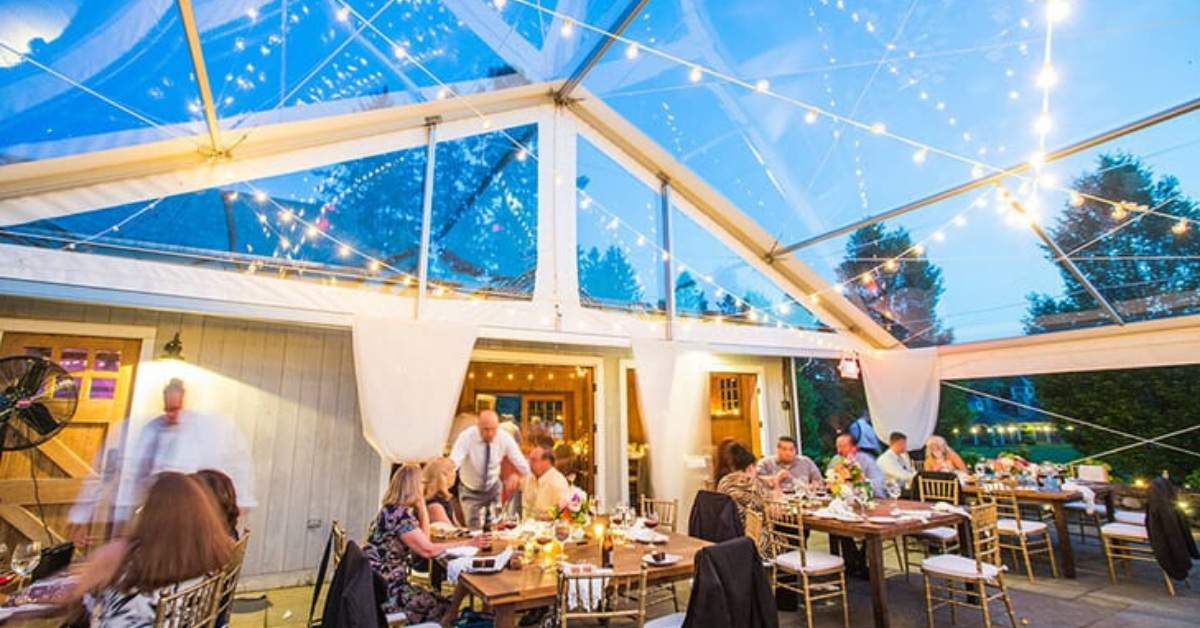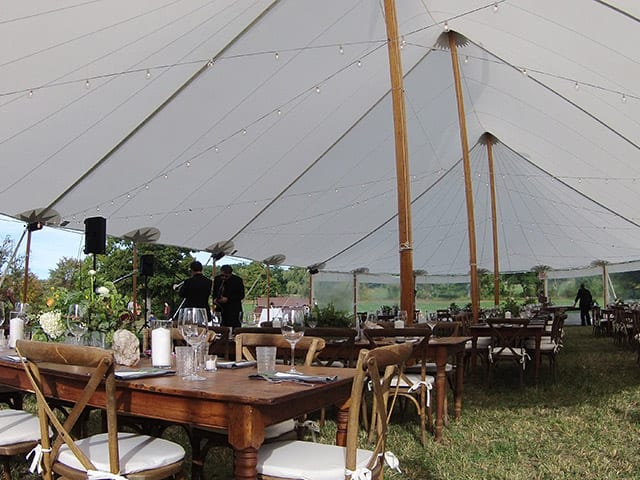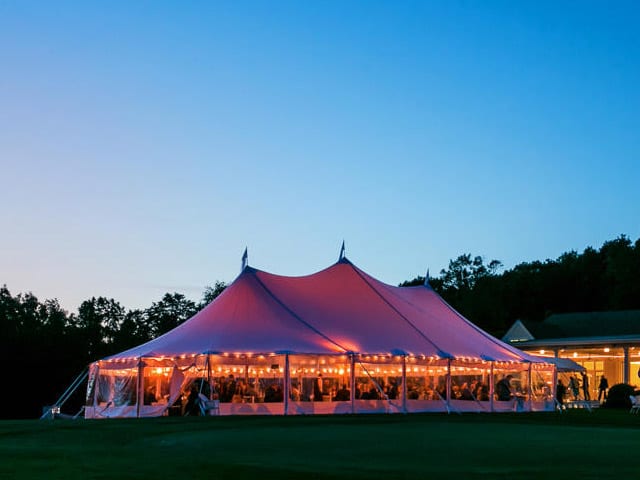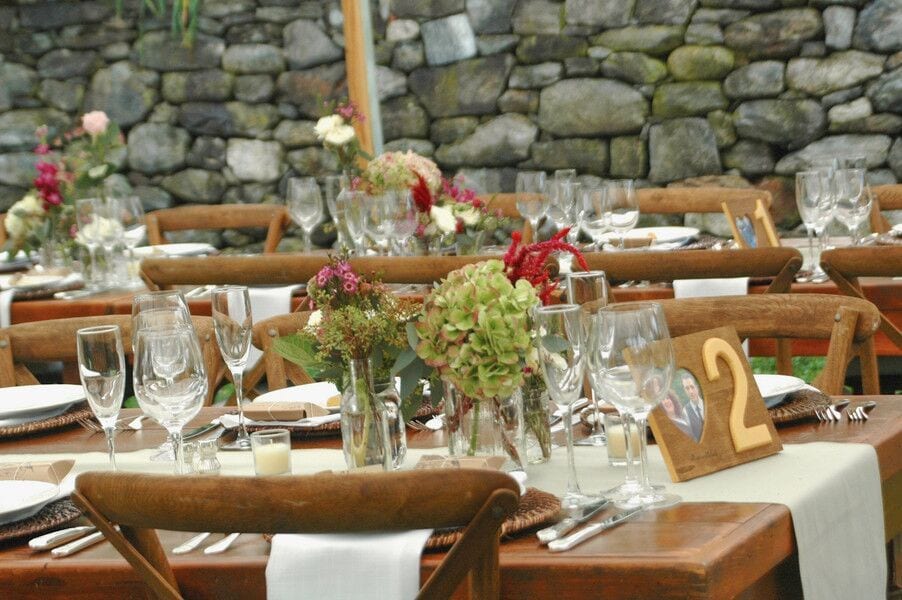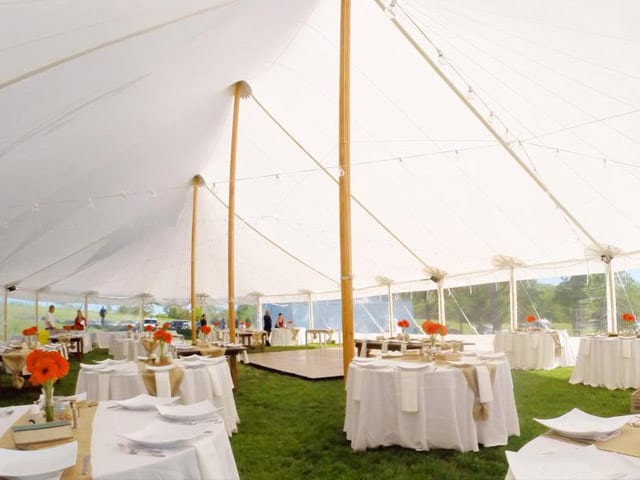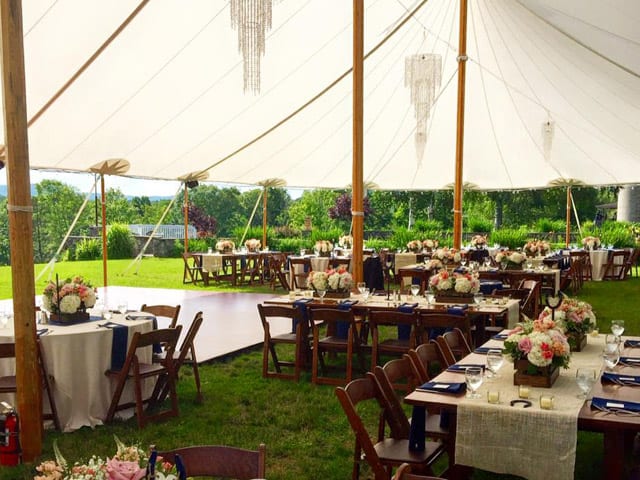 Tent Sales in Lake Peekskill, NY
Why rent if your event is an extended or reoccurring one? If it is more cost-effective to buy, we can guide you in that process, too. We offer new tents and tents from our inventory to purchase for those in the Lake Peekskill area who need a long-term solution. Call our Tent Sales Representative for details. We want to make your tent buying experience pleasant, fast, and easy.
Additional Party Rentals offered in Lake Peekskill
Turnkey Party Rentals
Our extensive network of event and party professionals spreads through Connecticut and New York. We cooperate to offer turnkey events by supplying a curated selection of: crystal, dish ware, floral decorations, linens, special lighting, bathroom facilities, generators, and catering. Everything needed for an unforgettable and stress-free Lake Peekskill event can be provided by us.
Also included for rentals are: tables, chairs, heating systems, connecting canopies and dance floors- including our own lovely dark walnut dance floor. Our Tent Sales Representatives are eager to assist you in arranging for all of your event needs.
Farm Tables
The rustic charm of our dark walnut farm tables is unique to Durkin's. These 8'x42" tables are built on-site at our shop from locally sourced lumber. The Litchfield County, CT lumber is native to our area and makes a gorgeous table! Use these for family style guest seating or choose just a couple for an accented head table at your wedding.
Interactive Party Planning Software
Planning a destination wedding to Lake Peekskill, NY? PartyCAD is a program that can help! We use this program to offer you a detailed visual layout of your event. Schedule an appointment to work with our representatives. We can assist you in your planning so you know exactly what to expect on your big day.
Get a Free Estimate!
Why Durkin's for your Lake Peekskill Tent Rental?
Durkin's has been honored to be serving our customers for over 100 years. We've been successful because we know the details matter. We diligently work to create everlasting memories and exquisite events. If you are hosting a graduation, party, festival, or wedding in Lake Peekskill, give us a call and see how we can create an unforgettable event for you.
Lake Peekskill Rentals