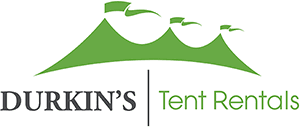 Larchmont TENT RENTALS
Durkin's has been providing premier, affordable tent rental services in Larchmont and in many of the surrounding Connecticut and New York regions for over 100 years.  If you are looking to rent an elegant tent for your next party or specialized event, then rest assured the professionals here at Durkin's have got you covered. Providing an atmosphere that contributes to an unforgettable event, the rental tents here in Larchmont are sure to serve your every event need.  We offer a wide range of tent styles and sizes, and a variety of other event services that are sure to make your party one that is well worth remembering.
We can help with:
Weddings
Graduation Parties
Festivals
Events
Get a Free Estimate!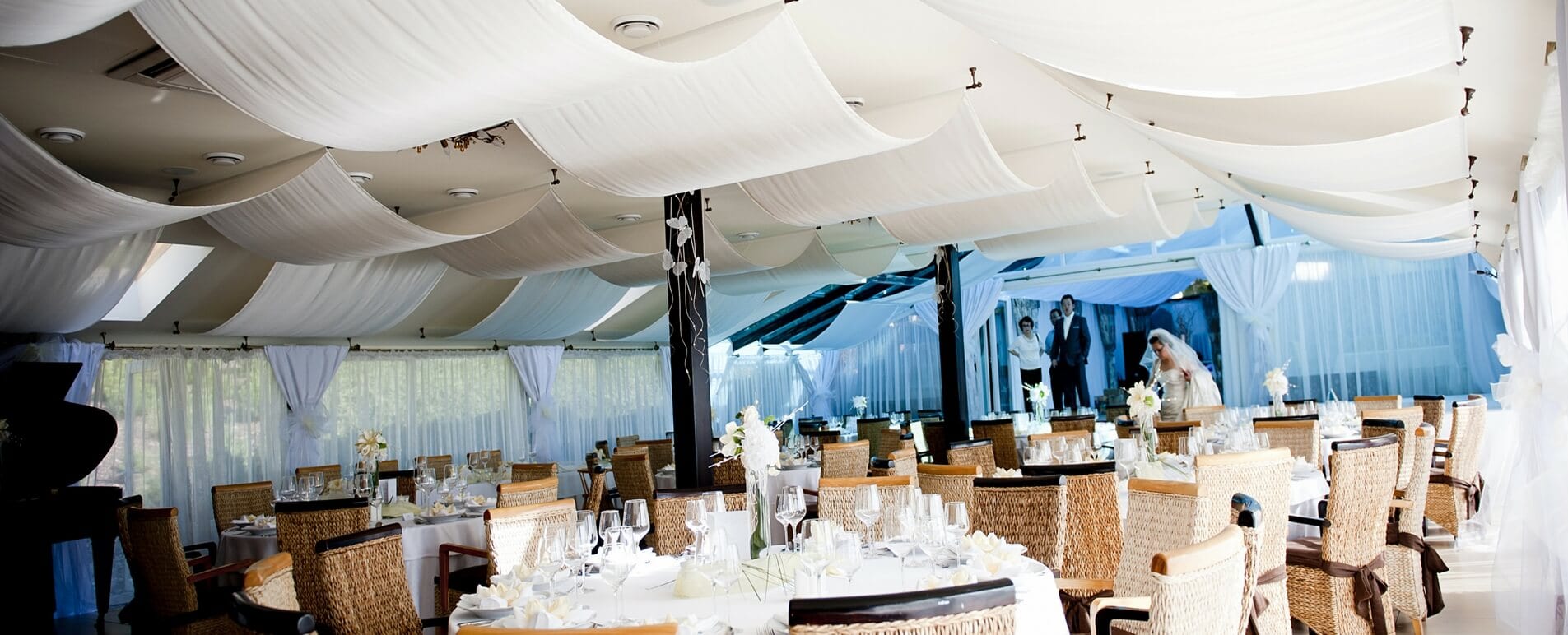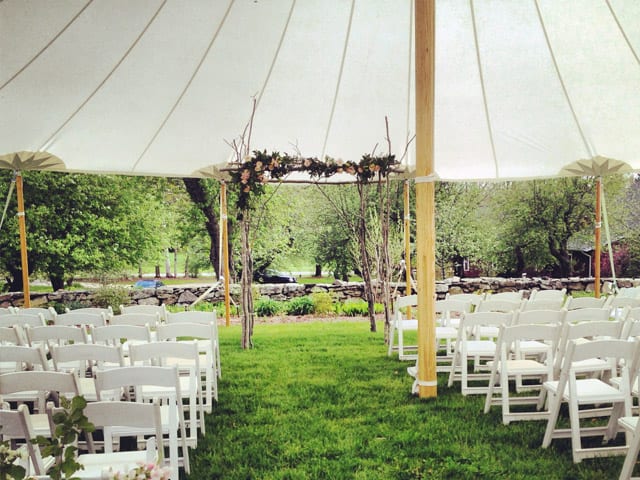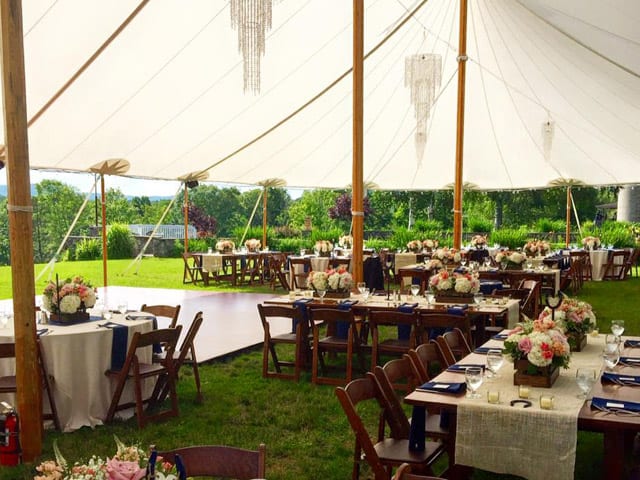 OUR DIFFERENT TENT RENTALS
FRAME TENTS
Here at Durkin's we offer a wide range of rental tent options for all our residential and commercial clients, with our frame tents being one of the most favored rental options to date.  Designed to handle all sizes and styles of events, they are available in sizes from 10' X 10' to 40' x 120' and are sure to suit even the toughest party events.
Our top of the line Frame Tents help bring every special event to life with a structural design that affords our clients the freedom of setting them up anywhere, whether on a lawn, driveway, walkway, or even on a patio.  Extremely sturdy, durable and reliable, our Durkin's frame tents are the ideal choice for all your long-term events.
POLE TENTS
Our stylish Pole Tents range in sizes from 20'x 20' to 80'x 220' and are available in two specialized designs – regular pole tents and high peak Century tents. They are designed to handle Larchmont events of all sizes, and come equipped with side curtains if suitable to our clients' needs.  
SAILCLOTH TENTS
One of the most sought-after tent rental options here in Larchmont, is our top-notch Tidewater Sailcloth Tents.  Each is designed with sculpted peaks and eaves in translucent sailcloth. These ultramodern tents offer a warm, natural light during the daytime hours, and a unique glow for events held in the evening hours.  The elegant Tidewater Sailcloth Tents are made of a 100% waterproof fabric that is built strong to endure most outdoor elements. Available in sizes that range from 44' x 43' to 59' x 119,' our Sailcloth Tents are among the most popular of all our rentals.
Get a Free Estimate!
TENT RENTALS FOR ALL OCCASIONS IN LARCHMONT 
LARCHMONT WEDDING TENT RENTALS
Our friendly, experienced team of professionals is steadfast in providing comfortable atmospheres for all your Larchmont wedding occasions.  We understand full well the memories this special event affords, and want to play our part in presenting an unforgettable, romantic experience for all.  Whatever your choice of mood for your Larchmont event, whether romantic, elegant, garden party, or trendy, we are the team for you. When you trust in the team here at Durkin's you can be sure you are putting your trust into the hands of some of the absolute best in the industry.  
Here at Durkin's we take pride in our tremendous lineup of wedding tents.  Elegant and attractive, our wedding tent structures will not be matched by any of our competitors.  We take into account the natural features of your venue to present an appealing, very stylish wedding tent to accommodate your mood, your wants, and your overall wedding event.   We also offer a tent complex option that allows your guests to move about from tent to tent. In addition to your primary wedding tent, we can also provide additional tents, complete with tables, linens, dishes and necessary accessories.  For all your wedding tent rentals, look to the professionals here at Durkin's each time, every time.              
LARCHMONT EVENT & PARTY TENT RENTALS 
Planning a special occasion or celebration event?  Then surely you have come to the right place. Here at Durkin's we take pride in our superior rental services as well as our top rated-products and our affordable prices.  We are on hand to help with all your decision making and are committed to ensuring the happiness and satisfaction of all our clients. Offering a wide range of tents to accommodate events of all types, rest assured we have got you covered.
Whether you are simply looking to rent our quality tents or are in need of our installation and breakdown services, we are the team for you.  We are on hand to answer all your questions and provide you with all your event needs. Our tents can accommodate anywhere from 20 to 1100 individuals and are sure to satisfy the needs of all your guests.   In Larchmont, we have come to be known as your go to company for all your event rental needs.
Get a Free Estimate!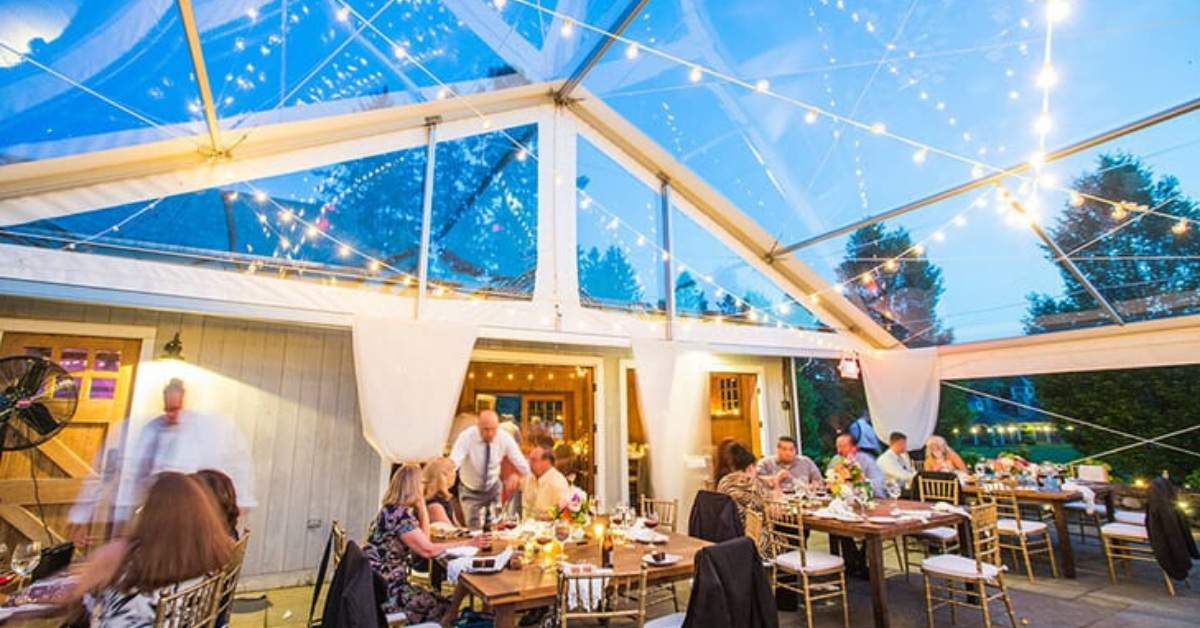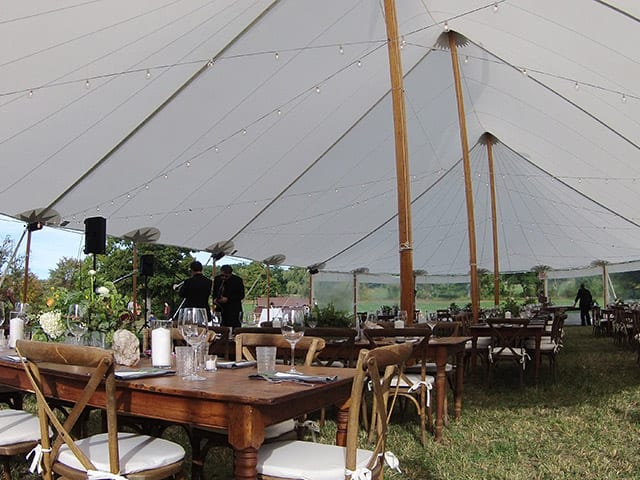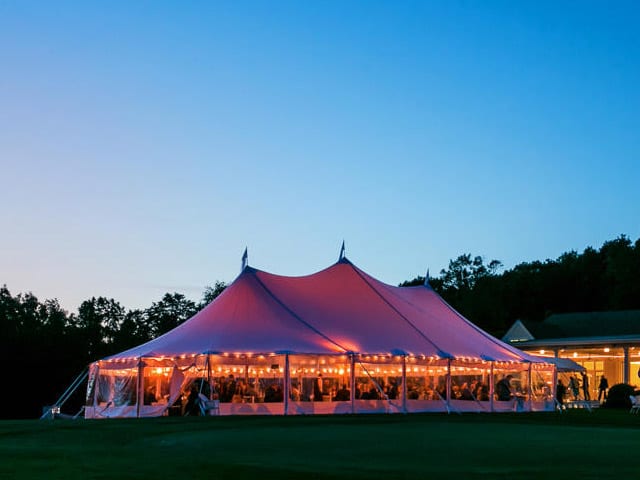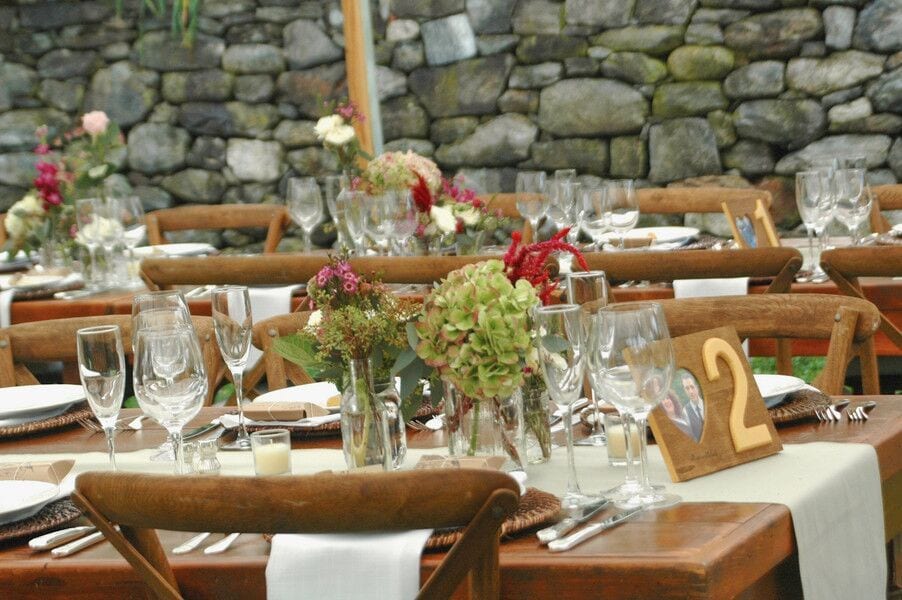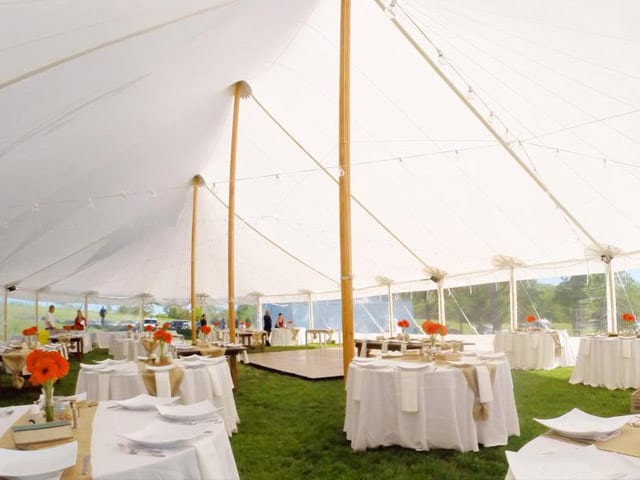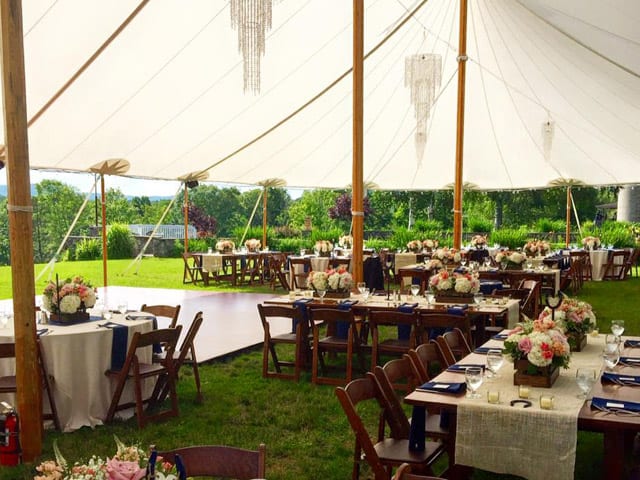 TENT SALES IN LARCHMONT, NY
If you are a corporation located right here in Larchmont that hosts many outdoor events, then renting is not the ideal option for you.  However, here at Durkin's we have a variety of event tents that you can purchase for your long-term, corporate events. Whether new or used, we have the inventory for you.  For more information about the purchase of our quality event tents, give a call out and talk to one of our friendly Tent Sales Representatives today. You'll be more than glad you did.
ADDITIONAL PARTY RENTALS OFFERED IN LARCHMONT, NY
TURNKEY PARTY RENTALS
Here at Durkin's we offer a full event package to all our Connecticut and New York clients looking to take advantage of 'one stop shopping.' We work with some of the best caterers, florists, party suppliers and other event providers here in the Larchmont region to coordinate linens, dishware, floral decorations, tables, chairs, electric generators and even bathroom facilities.    
To add to our extravagant party and event accessories we provide dance floors, and especially our very own dark walnut dance floors which are a popular favorite with all our Larchmont clients.  In addition, we coordinate all your specialized event lighting, outdoor heating systems, and provide connecting canopies of all sizes. Here at Durkin's we are proud of our superior customer satisfaction rating.  If you are in the market for a complete 'party/event package' then contact one of our friendly Tent Sales Representatives today schedule your consultation.
FARM TABLES
In addition to our state of the art event tents, and our variety of other party accessories and equipment, we specialize in farm tables that are ideal for event family-style meals.  Our dark walnut farm tables measure in at 8′ x 42″ wide and are constructed with lumber that is crafted right here at our shop. Whether you are looking for the ideal head table for a wedding, or are in need of multiple dinner tables to accommodate all your guests, we have the ideal solution for you.
INTERACTIVE PARTY PLANNING SOFTWARE
If planning your event in person does not fit into your busy schedule, then don't fret.  With our interactive PartyCAD program, you can layout, design and plan your event long distance and leave all the on-site worries to us.  This software program allows you to create and design the ideal event even if you are not located right here in the Larchmont area. For more information about this innovative software package, call out to one of our trusted representatives who will work right alongside of you in planning the perfect event.
Get a Free Estimate!
WHY DURKIN'S FOR YOUR LARCHMONT TENT RENTAL?
With four generations of commitment and dedication, the team here at Durkin's stands ready to serve all our clients in the greater Connecticut and New York areas.  Whether you are playing host to a wedding, graduation, birthday party, a corporate event, festival or any other celebration event here in Larchmont, then we are the team for you.  Proud of our award-winning products, services and our team of friendly techs, the folks here at Durkin's look forward to our every opportunity to serve you with all your party event needs!!
Larchmont Tent Rentals