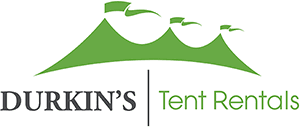 Litchfield County Tent Rentals
For more than 100 years, Durkin's has delivered affordable tent rental services in Litchfield County. We've got your back from start to finish. With the best tents around, we produce an atmosphere that's unlike any other and make your occasion unforgettable. We offer tents in various styles and the best part is that our work ethic hasn't died out over the course of the past four generations.
We can help with:
Weddings
Graduation Parties
Festivals
Events
Get a Free Estimate!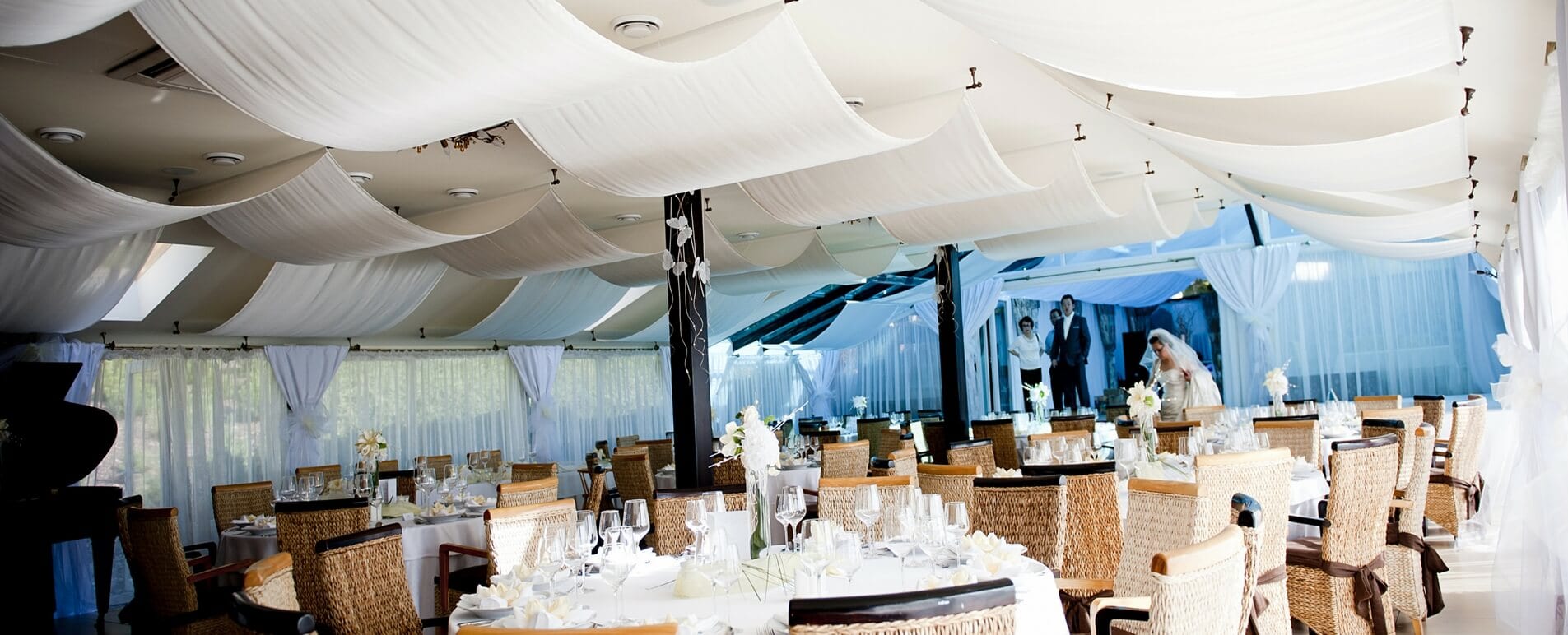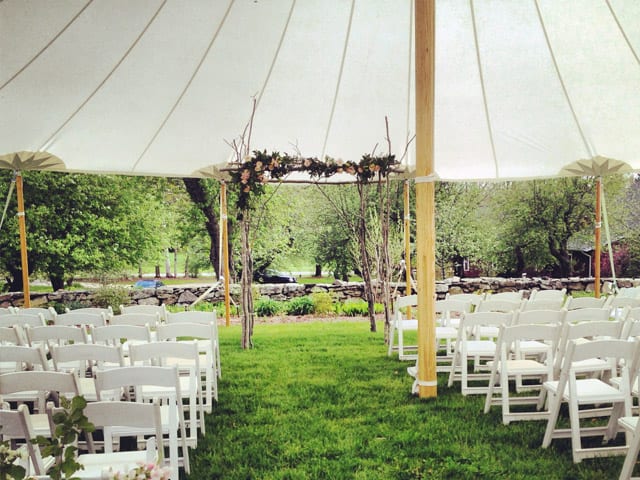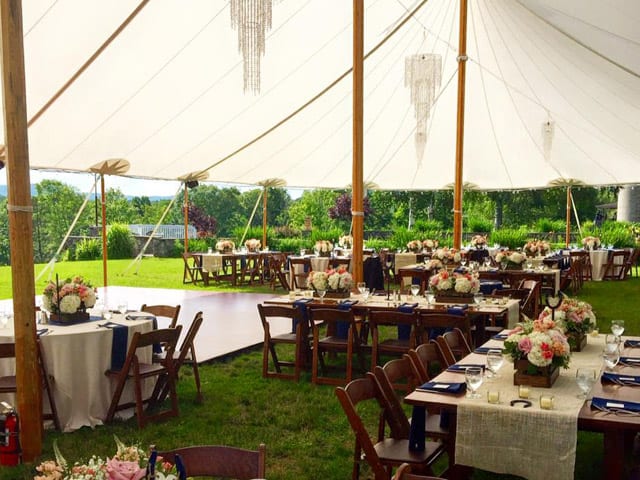 Our Different Tent Rentals
Frame Tents
These vary in size from 10′ x 10′ to 40′ x 120′ and select dimensions are available for rent in our highly sought Clear-Top Tents. This set-up is ideal when tents can't, or aren't permitted to, be staked in place for your event. This type of tent allows for the coverage of driveways, patios along the side of structures, or over spots where water sprinklers are near. These tents are clear of barriers within the enclosed area and side curtains come as an option.
Pole Tents
Pole Tents range from 20′ x 20′ to 80′ x 220′ and come in two varieties; regular pole tents and high peak Century tents. Pole Tents are meant for any sized occasion, even if it needs seating for 20 or over 1,100 guests. Side curtains come as an option but remember these sorts of tents require an extensive spot for proper installation.
Sailcloth Tents
Our highly sought-after tent line in Litchfield County, the Tidewater Sailcloth Tents have beautifully crafted peaks and eaves in frosted sailcloth that flatter daytime events with glowing natural light, and radiantly shine for evening gatherings. Our classic Tidewater Sailcloth Tent material is 100% waterproof and well built to help guarantee your special day is not influenced by the elements. These tents vary in size from 44′ x 43′ to 59′ x 119′.
Get a Free Estimate!
Tent Rentals for All Occasions in Litchfield County
Litchfield County Wedding Tent Rentals
Durkin's has over 100 years of experience and we strive to carefully produce the perfect setting for your Litchfield County wedding event to sure it's unforgettable. Whether you want to create a sophisticated vibe, a garden party mood, or anything else we will get it done with our Litchfield County wedding tents in a variety of styles. We work together with planners, decorators, and caterers to bring your ideas to life.
Durkin's delivers the best rental tents for weddings, plus we'll help you set up our beautiful wedding tents. Our pros only use the best quality, beautiful wedding tent structures. If you prefer, we can use the natural features of your event venue to create a chic and classy wedding tent space.
If you would like to create a tent setting for your wedding guests to mingle from one tent to the next, let us know. Also, with our wedding tent rentals, we offer supplementary event rentals such as linens, tables, dishware and anything else you need to create a gorgeous and unforgettable wedding event. We are Litchfield County's best choice for wedding tent rentals.
Litchfield County Event & Party Tent Rentals
Need a sizable tent for a celebratory occasion? Well, search no more because we've got you covered! With our party rental services, you never have to pay an outrageous fee for the tent rental. We offer a variety of event tents for simple parties to wedding receptions, or even graduations.
Durkin's can setup and remove tents for your event and we cater to fit your needs. Our tents can seat from 20 to 1,100 guests making the function you desire to plan feasible! We handle events all around Litchfield County. You won't find any other business as experienced as ours.
Get a Free Estimate!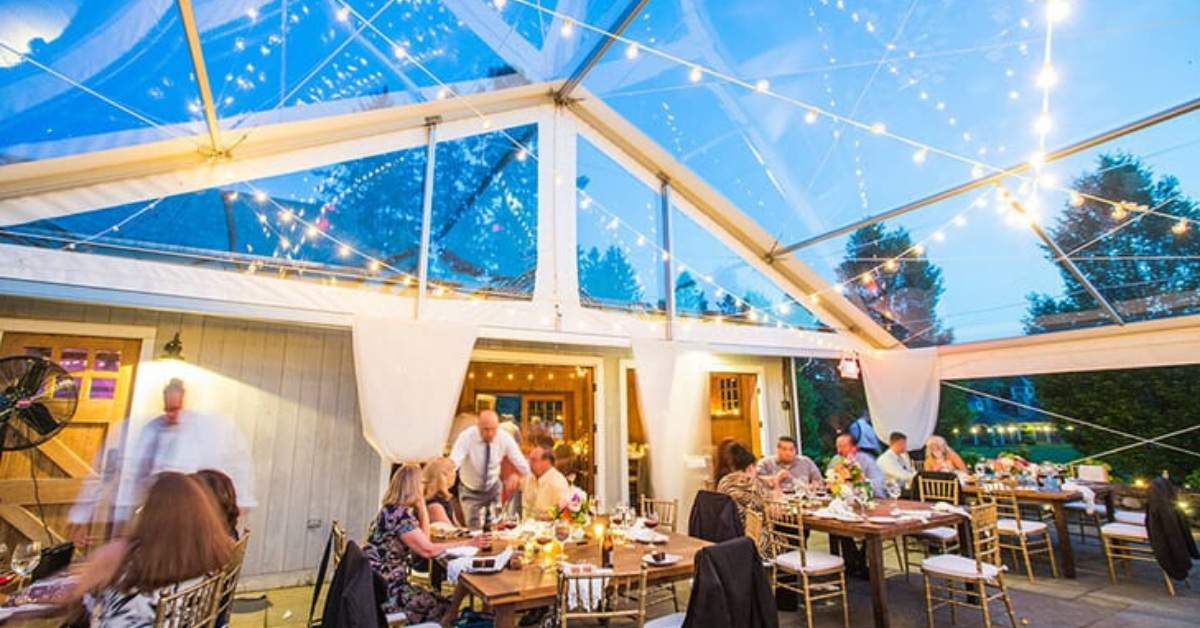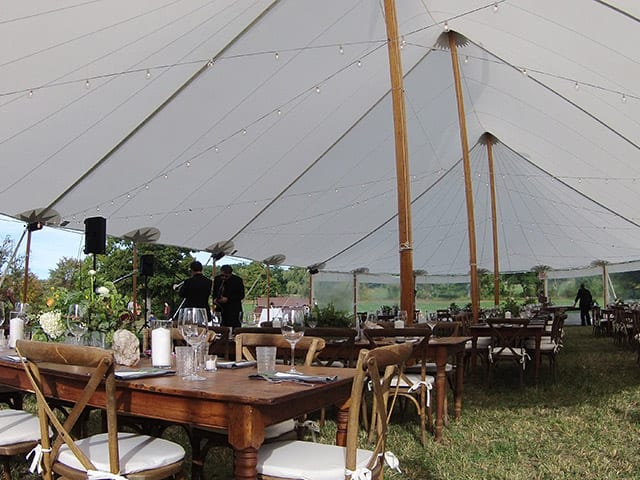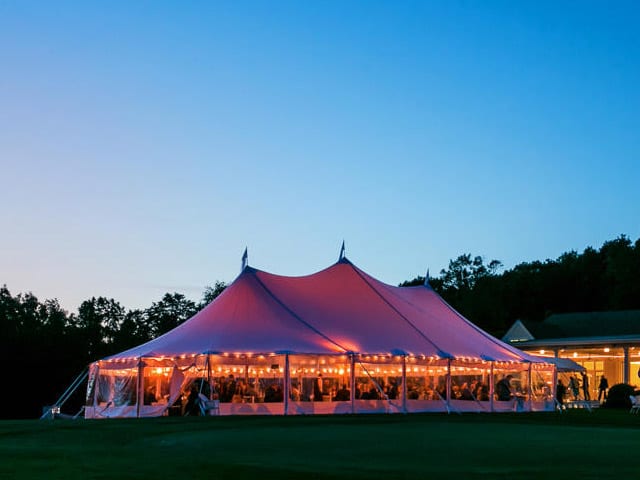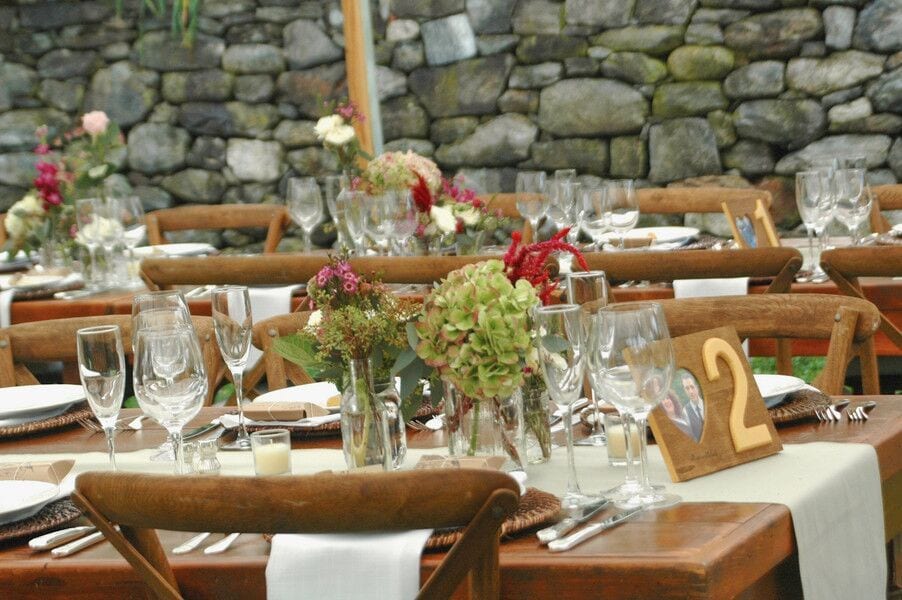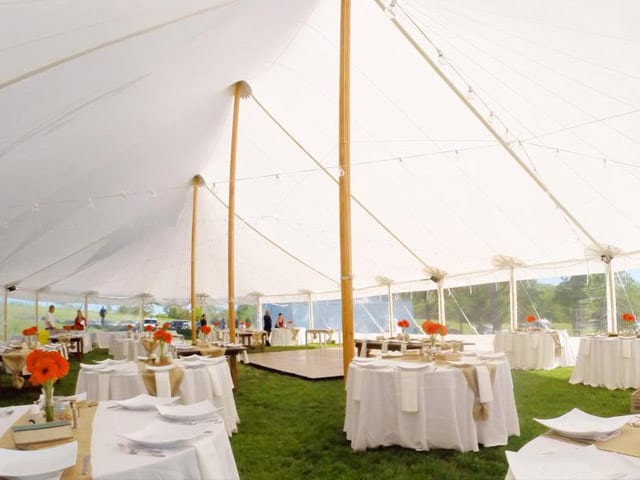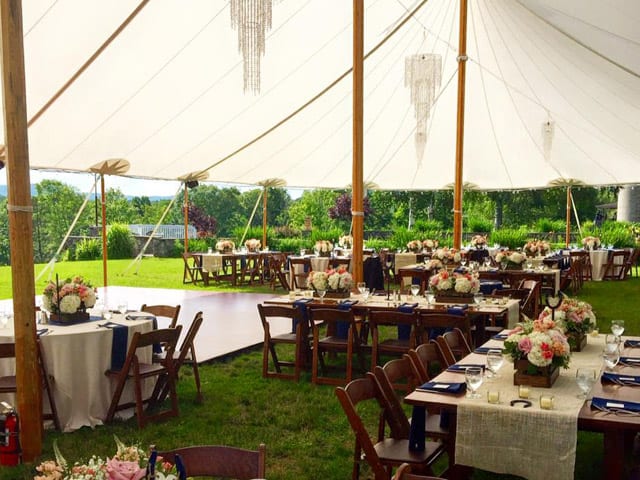 Tent Sales in Litchfield County
If you need a specific tent for a long-term period, it makes renting unnecessary and expensive. We are happy to sell you a tent, either new or out of our stock of inventory. Chat with one of our Tent Rental Representatives for more details regarding this choice. Purchasing a tent should be fast and simple for Litchfield County residents.
Additional Party Rentals Offered in Litchfield County
Turnkey Party Rentals
We have a history of working with the best companies in Connecticut and New York to deliver the complete party package. We will happily arrange everything you need; from caterers to crystal, linens, dishware, and floral decor to impressive lighting effects, lavatory facilities, and electrical generators.
We deliver dance floors, including our very own Dark Walnut Dance Floors, special lighting, seating, tables, connecting canopies, and heating systems are also available for rent. Most of our clients in Litchfield County are always with our arrangements. Reach out to a Tent Sales Representative to obtain a full list of supplementary services that we can arrange.
Farm Tables
Our beautiful Dark Walnut Farm Tables measure 8′ x 42″ wide, making it perfect for any family-style feast. The lumber was harvested in Litchfield County, CT and then expertly crafted right here in our shop. These tables are unique because the wood is native to the Litchfield County area. Utilize them for your full party or maybe just use a couple as a head table.
Interactive Party Planning Software
For your convenience, we offer an interactive PartyCAD application that lets you visualize your special event. Arrange and organize the layout of your event which can be especially helpful if you're a far from Connecticut or New York. Contact us to set up an appointment to work with an agent who will help you prepare for your event.
Get a Free Estimate!
Why Durkin's for your Litchfield County Tent Rental?
Durkin's has four generations, which is a hundred years, of experience and the years have made us work even harder. Whether you're entertaining for a simple party, hosting a wedding, graduation party, or some other type of event in Litchfield County, you can depend on Durkin's to create an unforgettable event. We are extremely proud of our record of exceptional service and look forward to helping you prepare for your special event in Litchfield County!
Litchfield County Tent Rentals