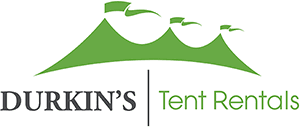 Middlebury Tent Rentals
For over a decade, Durkin's affordable tent rental services has continuously given Middlebury residents memories that they can cherish forever. Whether it's a small or big event, Durkin's is the most trusted tent rental service in Middlebury. We pride ourselves on our professional services from set up to take down. We want your Middlebury event to be the talk of the town and we promise we will help make that happen! Create the perfect event by choosing from our different styles of tents. Our strong work ethic will leave you satisfied.
We can help with Middlebury:
Weddings

Graduation parties

Festivals

Celebrations

Events  
Get a Free Estimate!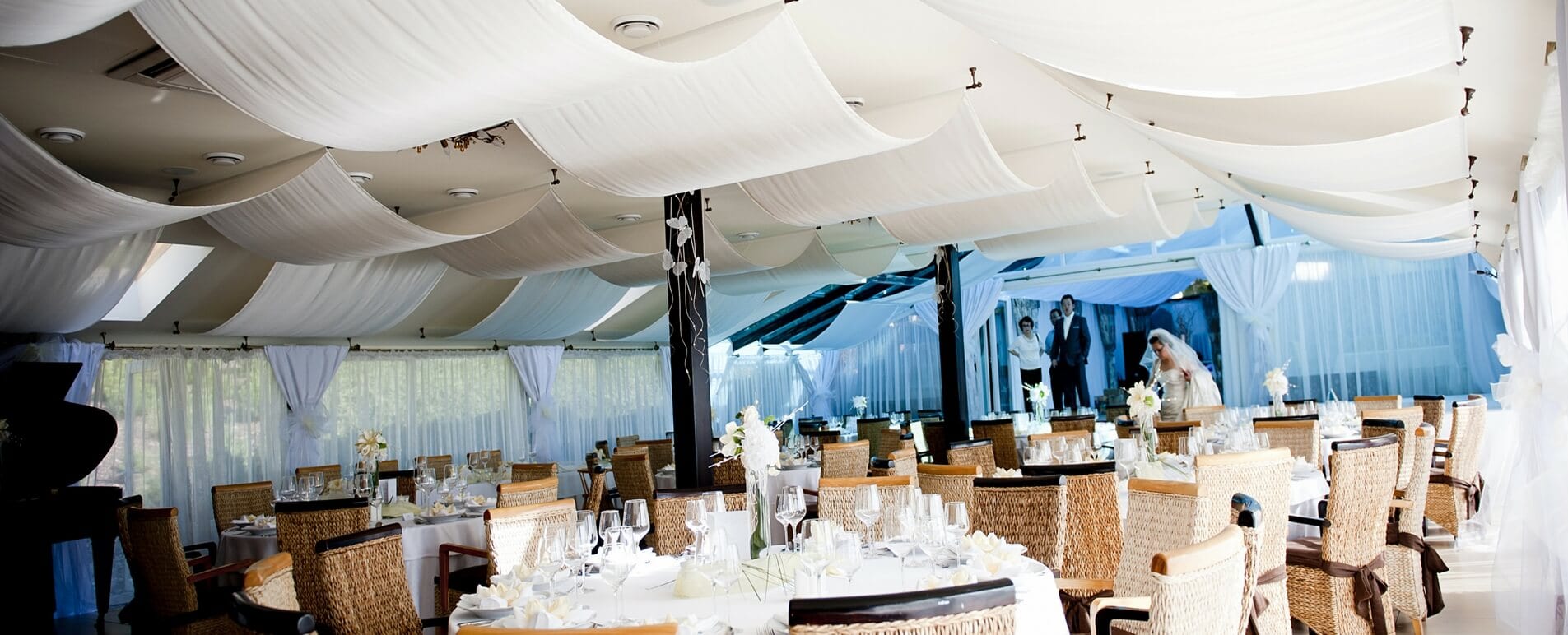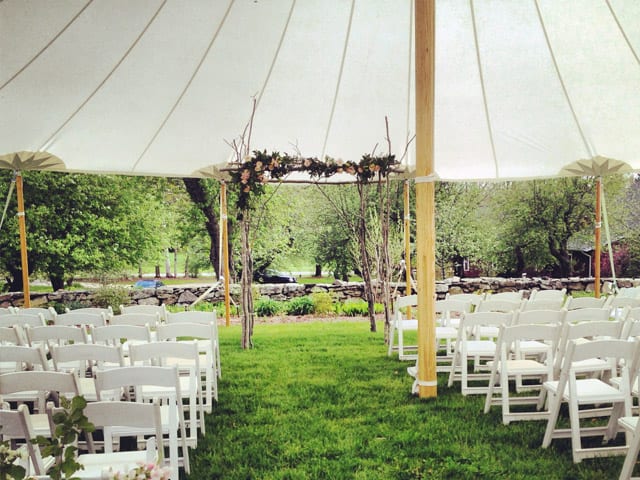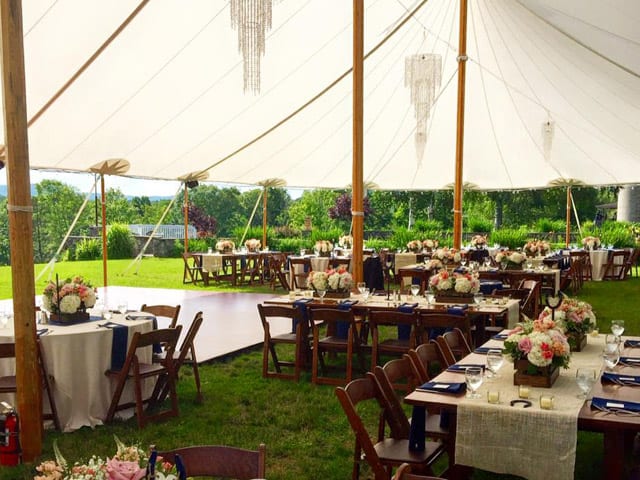 Our Different Tent Rentals
Frame Tents
Our most popular style of tent is the frame tent, ranging from 10'x10' to 40'x120', with our additional select sizes in our popular Clear-Top Tents. Unable to have a staked down tent at your Middlebury event? Well, this tent is designed to be practical and is the tent you need. Place this tent over any type of patio, along the side of your home, or in driveways. Side curtains are an option if water sprinklers are present. No need to worry about obstructions within the covered area.
Pole Tents
When planning an event in Middlebury ranging from 20 or over 1100 people, pole tents can help you get the job done no matter what sized event you are having. They range from 20'x20' to 80'x220', and are available in varieties such as, regular pole tents and high peak Century tents. An open area for proper installation is required. Side curtains are a possible option if need be.
Sailcloth Tents
If you are having a daytime event and want warm natural light to enhance your party, then sailcloth tents are the perfect match for your Middlebury gathering. Sailcloths also provide a bright flow for evening events as well. Sizes range from 44'x43' to 59'x119'. Our most requested tent in Middlebury, the Tidewater Sailcloth tents have sculpted peaks in translucent sailcloth to give off an elegant feel. The tent fabric is 100% waterproof and is built to endure any type of weather that occurs in Middlebury.
Get a Free Estimate!
Tent Rentals for All Occasions in Middlebury
Middlebury Wedding Tent Rentals
With over a decade of experience, we work tirelessly to make your event as memorable as it can be. Whether you're trying to give off an elegant mood, or wishing for a more laid back style, you can trust us to fulfill any wishes with our various styles for Middlebury. Bring your dreams to life with help from our trusted professionals. We make sure to work with your caterers, and wedding planners and decorators to fulfill your visions.
Our tents are superior grade, set up to create the wedding of your dreams. We work with and around your venue to create your vision of what a perfect wedding should be. If you are in need of not one, but two tents to create a bigger event, we offer additional party rentals for your Middlebury event. Along with tents, we can provide you with tables, linens, dishes and anything else that will make your wedding perfect. We are the best option for your wedding event in Middlebury. Leave it to us to set up and take down your Middlebury event as you wish.
Middlebury Event & Party Tent Rentals
Whether you are celebrating or need an event for a festive occasion in Middlebury, you can come to us and we promise we will leave you satisfied. Our tents come in a variety of different options to choose from, all affordable so you don't have to worry about breaking the bank. Plan any type of event stress free with our Middlebury tent rental team.
We will cater to your needs and install, and take remove your tents as you please. Whether your Middlebury event has 20 people, or 1100 people, we will serve your needs. There is no other company in Middlebury that is as experienced and trusted as us.
Get a Free Estimate!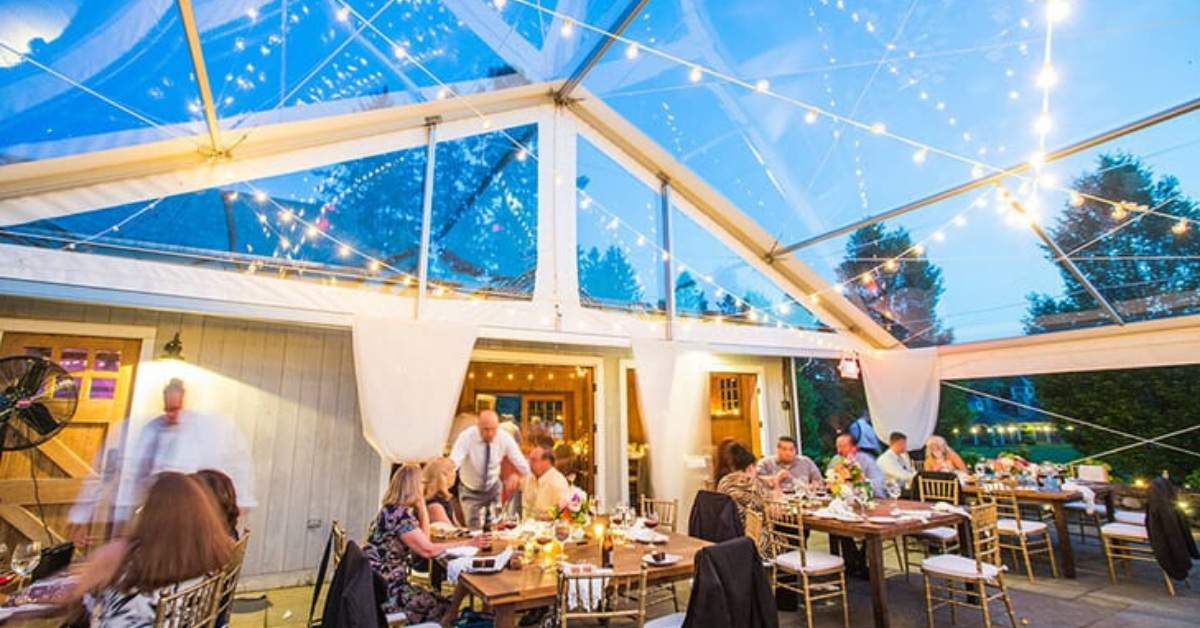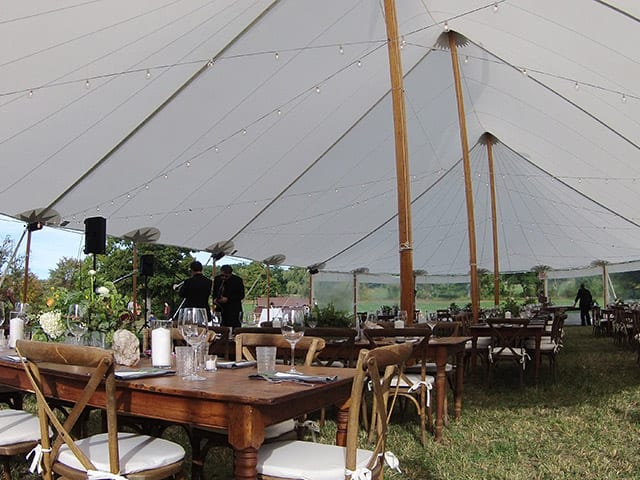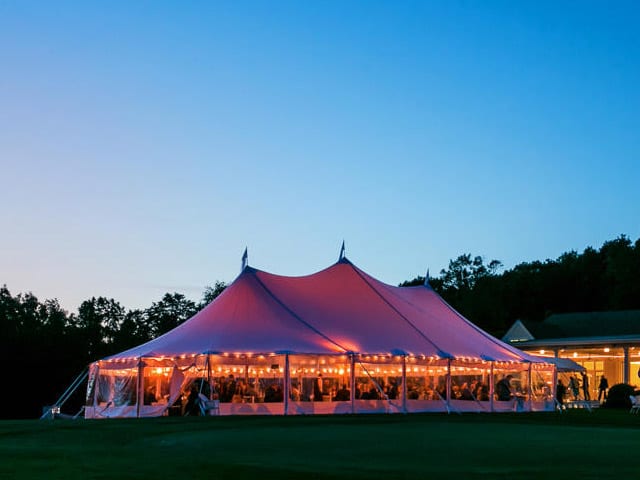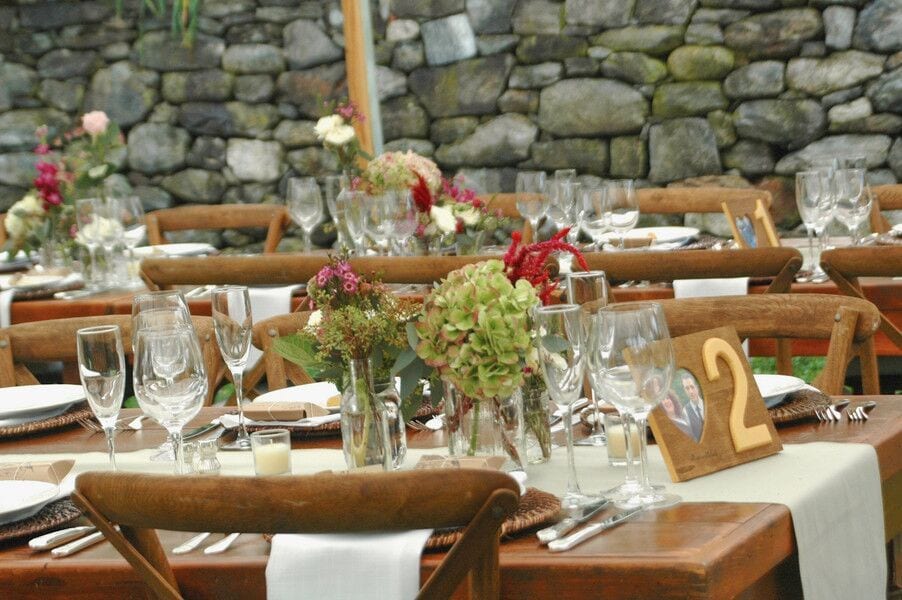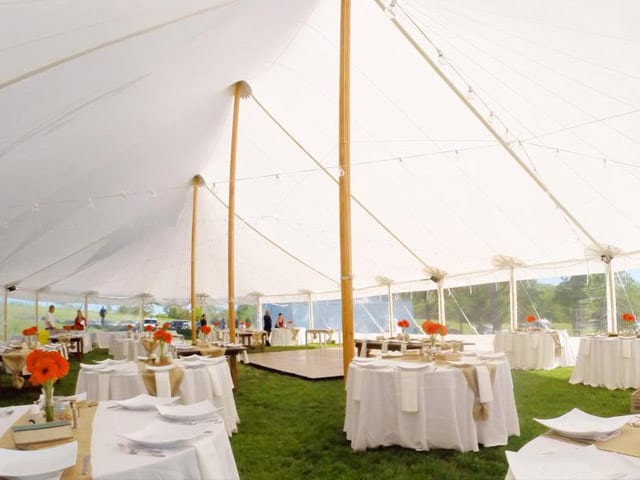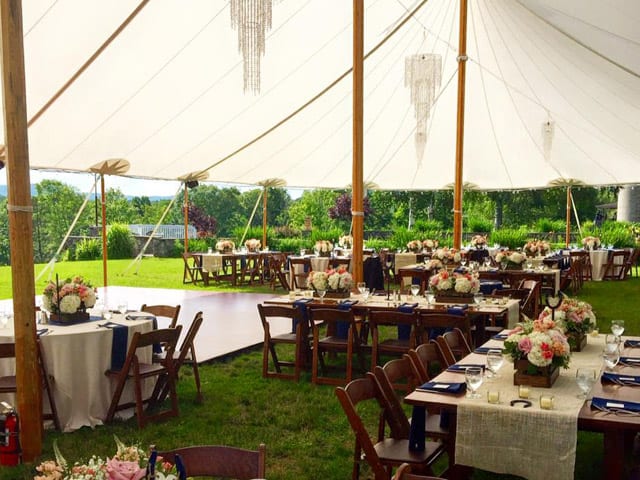 Tent Sales in Middlebury, CT
If you need a tent for a long period of time, you have the option of buying our tents new or from our older inventory. Contact us and we will let you speak to our tent rental representative for more information regarding this matter. We are here to make buying a tent quick and easy for our Middlebury customers.  
Additional Party Rentals offered in Middlebury
Turnkey Party Rentals
Whether you need caterers, dish-ware, linens, crystal and floral decorations, special lighting effects, electrical generators, and bathroom facilities, we will help give you whatever it is that you need for your Middlebury event. We work with the best companies in New York and Connecticut to make sure your event is exactly what you want.
We provide Dark Walnut Dance Floors, lighting, connecting canopies, tables, chairs, and heating systems for any type of Middlebury party. Trust us to leave you please with our arrangements, and speak with our Middlebury team of representatives for a more complete list of additional services.
Farm Tables
Our Dark Walnut Farm Tables measure 8′ x 42″ wide, perfect for a family-style meal. The lumber has been harvested in Litchfield County, CT and master crafted right here at our shop. This furniture is unique since it's native to the Middlebury area. Use them for your entire event or maybe just have a couple for a head table.
We provide Dark Walnut Farm Tables that measure 8'x42' wide, perfect any type of family meal. We get our lumber in Litchfield County, CT and master craft it right here at our shop for our Middlebury customers. Whether you need farm tables for your entire Middlebury event, or just a couple, this unique furniture will make your Middlebury party very special.
Interactive Party Planning Software
We offer an Interactive PartyCAD program that will allow you to see your event before it is brought to life. You can layout what you want and see exactly how it is going to look. Call to schedule an appointment to work with one of the many people on our Middlebury team of representatives to help plan your Middlebury event.
Get a Free Estimate!
Why Durkin's for your Middlebury Tent Rental?
With over 100 years, and four generations under our belt, we know what you want and will get you what you need. We work tirelessly to make sure you are completely satisfied with your Middlebury event. You can rely on us to make the planning of your event go smooth. We are proud of our service and look forward to working with you!
Middlebury Tent Rentals