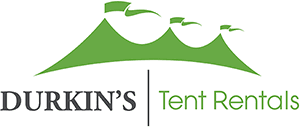 Milford Tent Rentals
For more than 100 years, Durkin's has been a leading provider in the finest, most affordable tent rental services in Milford, CT. We can guide you through the entire rental process from setup to takedown. Whatever event you plan on holding in Milford will be unforgettable when you utilize a tent from Durkin. To help you be ready for anything, we offer a variety of different styles and our work habits will always be catered toward our clients. This dedication has been shown through all four generations of our business.
We can help you with events such as:
Weddings
Graduation Parties
Festivals
Events
Get a Free Estimate!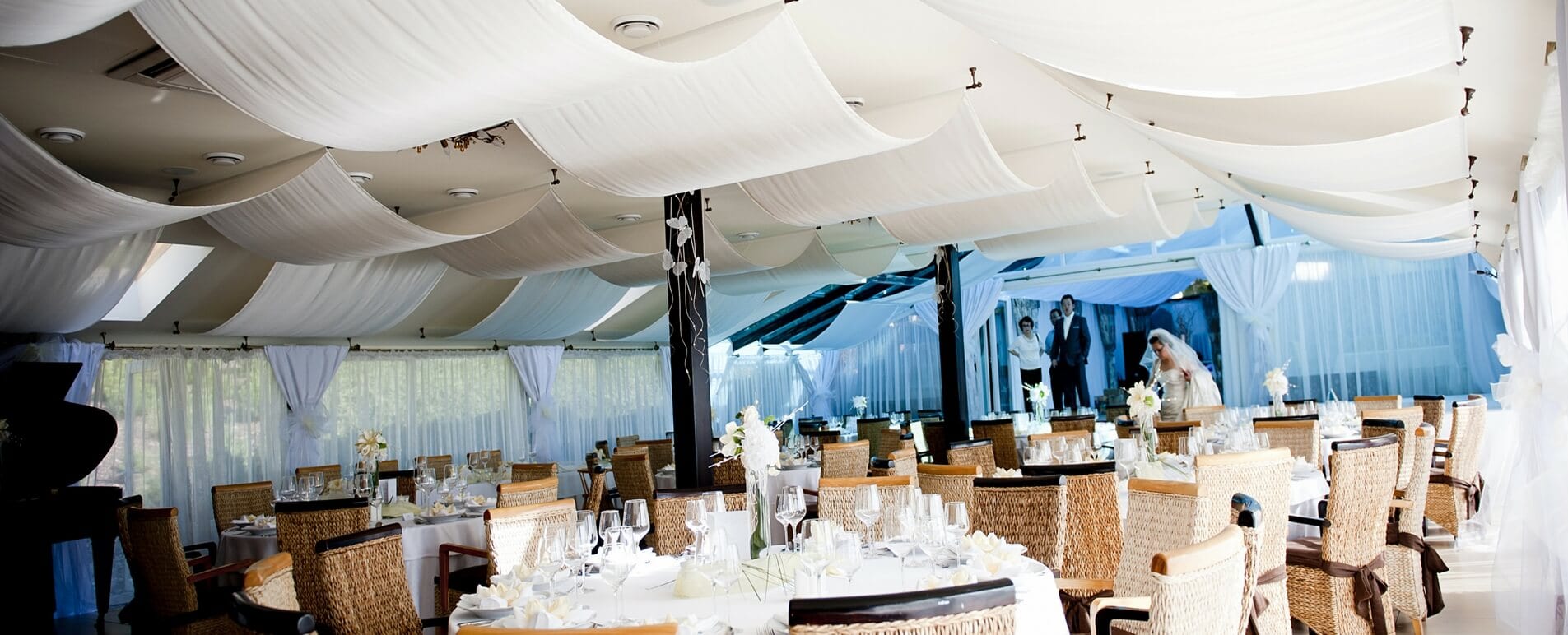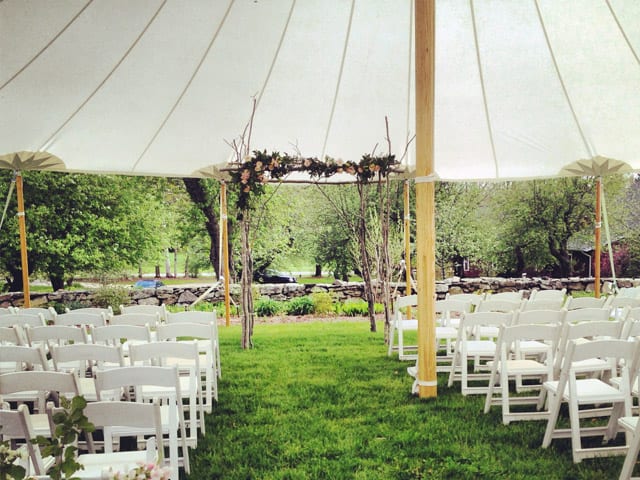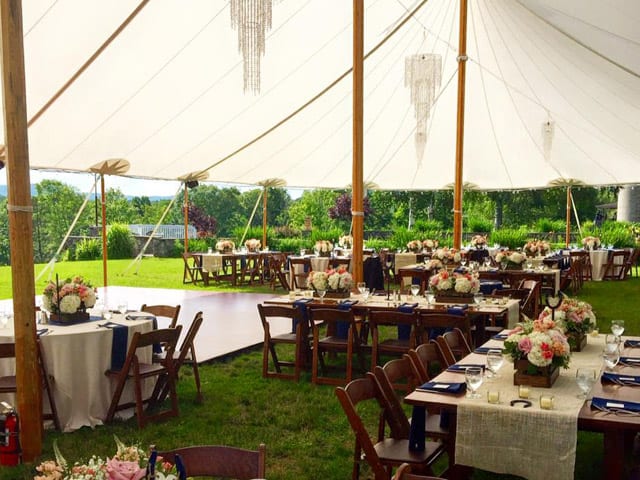 Our Different Tent Rentals
Frame Tents
We have frame tents available from 10'x10' to 40'x120' as well as select sizes in our popular Clear-Top Tents. We often recommend this style because you may not be able to stake down your tent in Milford, and this practical application will also allow for more coverage. You can place it in certain areas for coverage over patios, alongside your home, driveway, or space where sprinklers exist. You'll also be able to avoid any obstructions within your covered area and you can also add side curtains to your frame tent.
Pole Tents
We offer pole tents ranging from 20'x20' to 80'x220' and can be rented in two varieties, regular pole tents or high peak Century tents. Pole tents can be used for any size event, providing seating for as little as 20 people to over 1100 people. In order to properly use a pole tent, you'll need to have an open area available. You can also add side curtains if needed.
Sailcloth Tents
Our most requested tents in the Milford area happen to be our Tidewater Sailcloth Tents. With sculpted peaks and eaves, this translucent sailcloth helps to brighten daytime events by letting in warm natural light while maintaining an illuminated glow in the evening. This delicate Tidewater Sailcloth Tent fabric is 100% waterproof, helping shield the rain while built strong to your event safe from the elements. You can rent this tent from 44' x 43' to 59' x 119'.
Get a Free Estimate!
Tent Rentals for All Occasions in Milford
Milford Wedding Tent Rentals
With over 100 years under our belt, Durkin can provide you with the perfect environment to hold your Milford wedding event. We'll help make this special event unforgettable and we'll make assembling and disassembling your tent a breeze. Whether you're looking for an elegant setting or a garden party vibe, we'll give you the perfect setting with our Milford wedding tents for this special day. To put less stress on you, we'll also work closely with any decorators, planners or caters to bring your planning together.
Durkin's should be your first thought when it comes to tents for weddings. Not only renting but setting up and disassembling a beautiful, temporary setting for your special day. Our professionals will only provide you with the most beautiful, high-quality wedding tent structures. We'll match the elegance of your venue with our stylish wedding tent options.
If you would prefer to have a tent complex at your wedding venue, we can provide you with the opportunity to have your guest move from tent to tent. Not only shielding them from the elements but making your venue feel larger and spacious. Along with our wedding tent rentals, we can also offer you additional party rentals like tables, linens, dishes and other items that will complete your wedding. Durkin's is Milford's number one option for wedding tent rentals in the Connecticut area.
Milford Event & Party Tent Rentals
Are you in need of a tent for your occasion? Durkin's has got you covered with our affordable and practical tent rental services. Instead of paying way too much, we'll get you a great deal for your event day! To accommodate a variety of needs, we've got a bunch of different tents that can match any event. From parties to graduations, let us know and we'll find you the perfect tent!
When you work with Durkin, you get the whole package. We'll not only install your tent, but we'll remove it after your event has finished. With our tents, you can house as little as 20 people to a larger group of 1100. We want to be able to help you organize your upcoming event, putting less stress on your planning and more on enjoying your event! We've handled the set up and removal of thousands of tents in the Milford area; there's no other company that can help you as great as Durkin's.
Get a Free Estimate!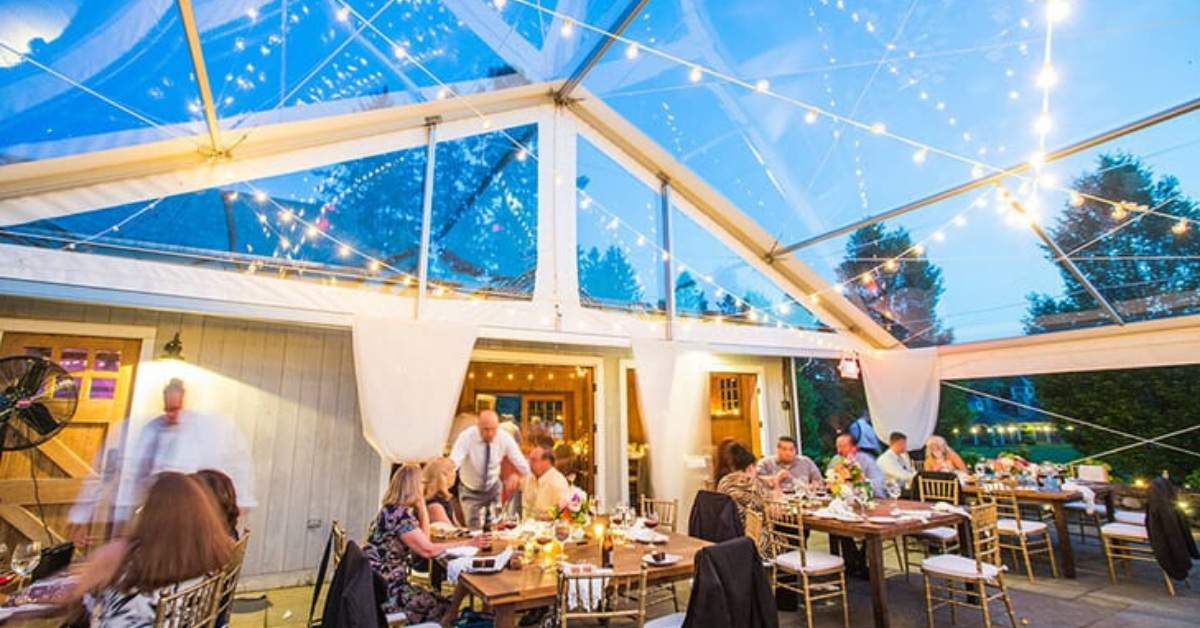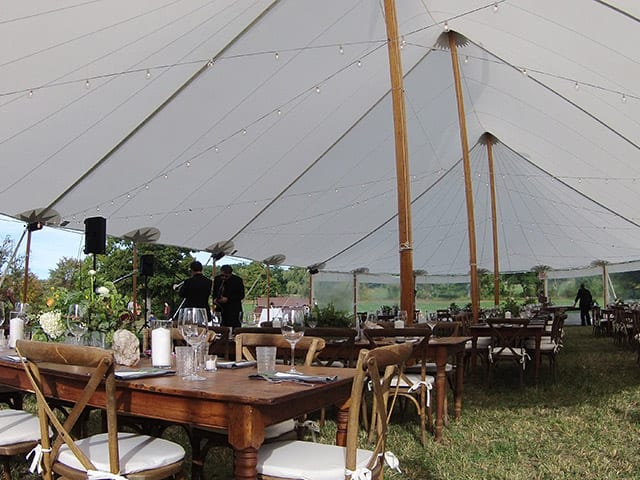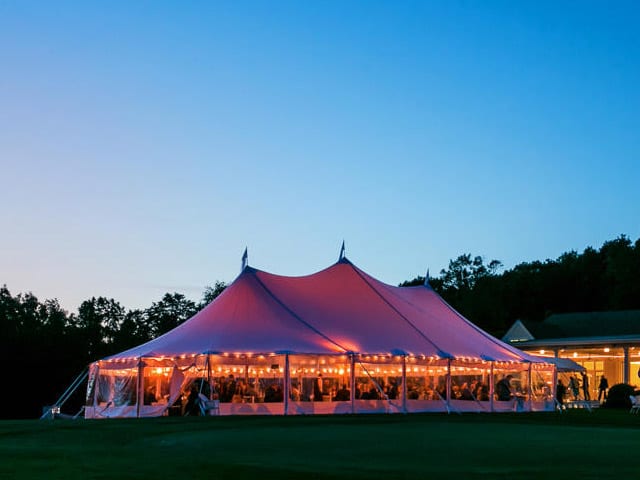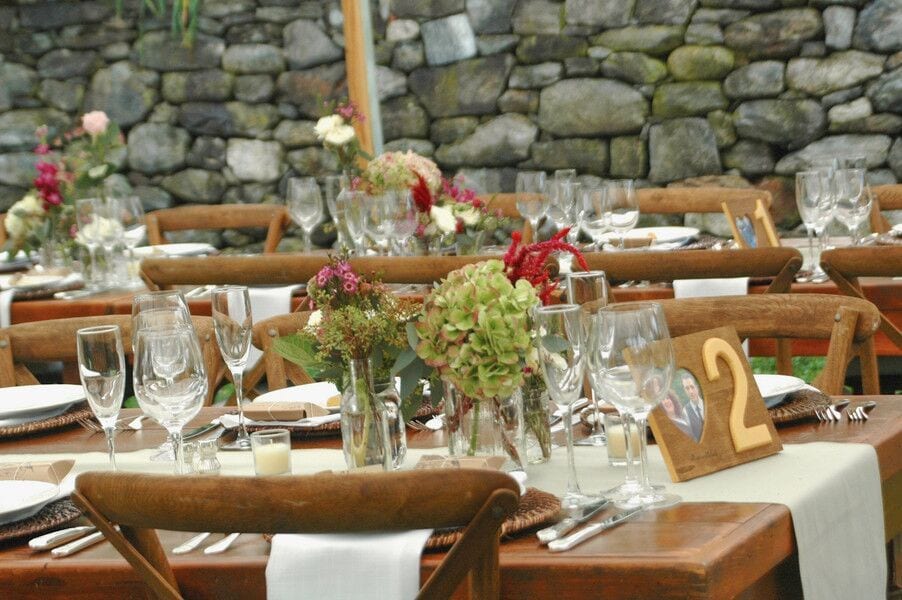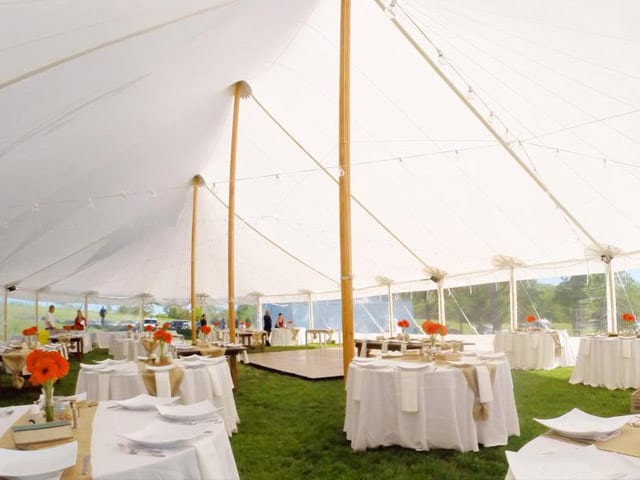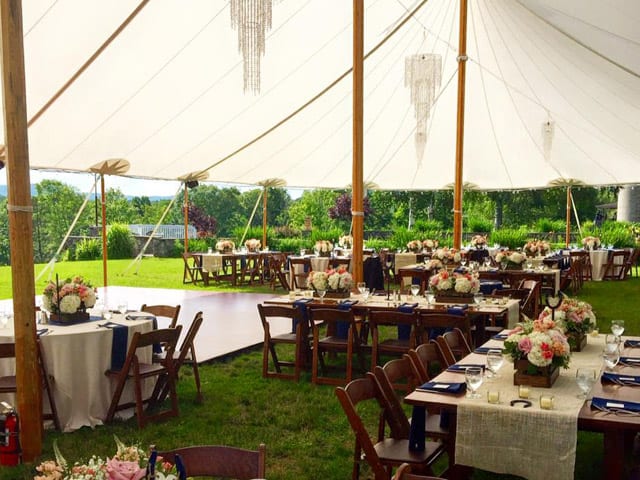 Tent Sales in Milford, CT
In the event that you need a tent for a long duration, we recommend purchasing a tent instead. Renting for a long period of time is impractical and expensive, so we can offer you a tent from our extensive inventory. If you're interested in purchasing a tent from Durkin's, you can talk to one of our Tent Rental Representatives for more information. Buying a tent shouldn't be a lengthy process. When you work with Durkin's, we'll make it quick and easy for our Milford residents!
Additional Party Rentals offered in Milford
To help you receive a complete package for your event, Durkin works with some of the finest companies in Connecticut and New York. We don't just offer tent rental or purchases, we can help with much more for your special event. From caterers to dishware, linens, crystal, floral decorations, special lighting effects, electrical generators or bathroom facilities; you won't have to look much further than us!
To help you decorate your tent, we can even provide dance floors like our own Dark Walnut Dance Floor. We can also provide you with lighting, connecting canopies, tables, chairs and heating systems, we want to be able to hit every need you could request for your event. Many of the clients we've dealt with in Milford have been so pleased with our results and arrangements. If you would like a complete list of our other offerings, please reach out to one of our Tent Sales Representatives.
Farm Tables
Our Dark Walnut Farm Tables are 8' x 42" wide, a great option for a family-style meal. We outsource our lumber from Litchfield County, CT and craft our tables directly in our shop. Our furniture is rare because of how it's native to the Danbury area. You can purchase them for your entire event or for the head table.
Interactive Party Planning Software
If you need more help visualizing your event, you can try using our interactive PartyCAD program. This helps you arrange and see the layout of your event, especially if you are not in the Connecticut or New York area. Want to get in contact with us? Call us to schedule an appointment today.
Get a Free Estimate!
Why Durkin's for your Milford Tent Rental?
With over a hundred years and four generations of experience, we've only continued to grow and we enjoy helping those in the Milford area. Whether you're having a wedding or graduation party in Milford, you can count on us to make your event go off without a hitch! We are proud of all that we've accomplished and we look forward to helping you with your special event in Milford!
Milford Tent Rentals