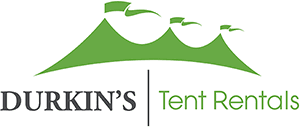 New Canaan Tent Rentals
It's been over a century since Durkin's first began providing New Canaan, Connecticut with reasonably priced, high quality tent rentals. Though much has changed, Durkin's affordability, and customer service has remained the same. For any occasion, from set up to clean up, Durkin's has your back. Our beautifully designed, atmospheric tent fixtures provide the perfect ambiance to your party or event. Durkin's has a stunning gallery of tents to choose from, so you'll never run out of options!
Our Tent Rental Services Include:
Weddings
Graduation Parties
Festivals
Events
Get a Free Estimate!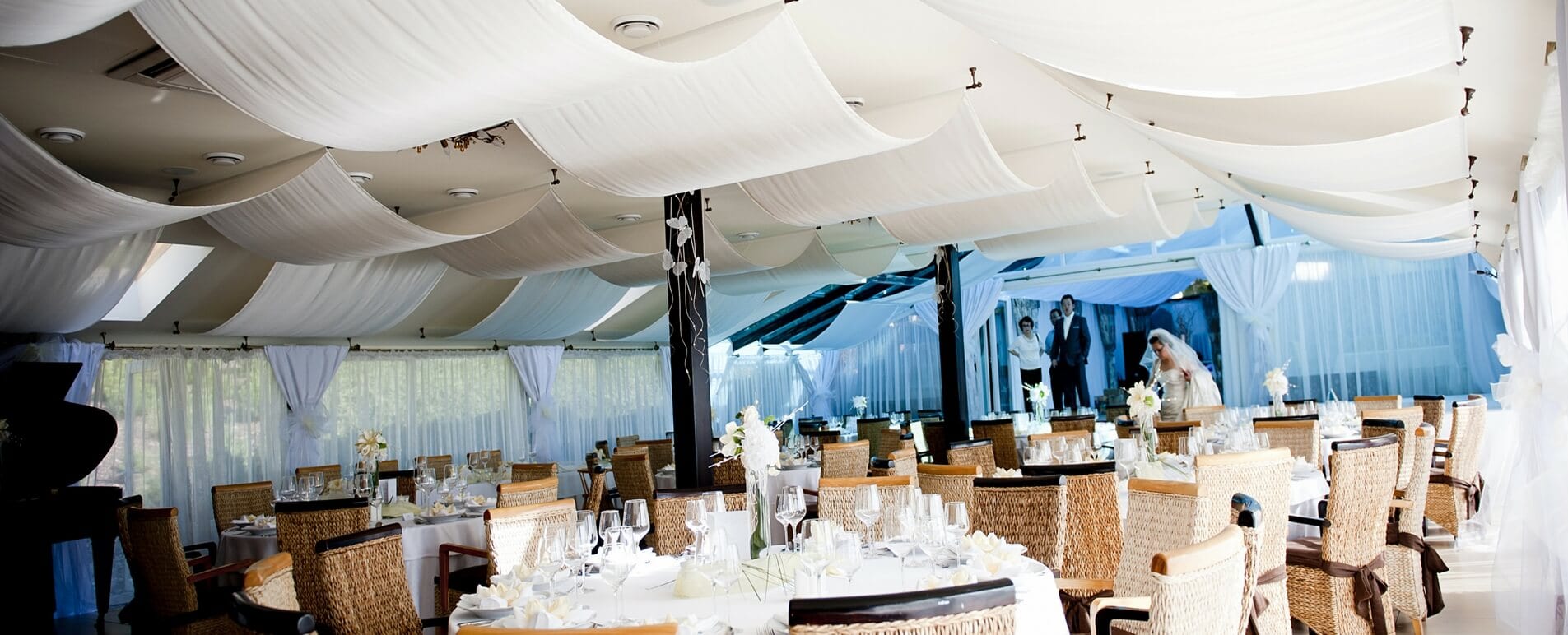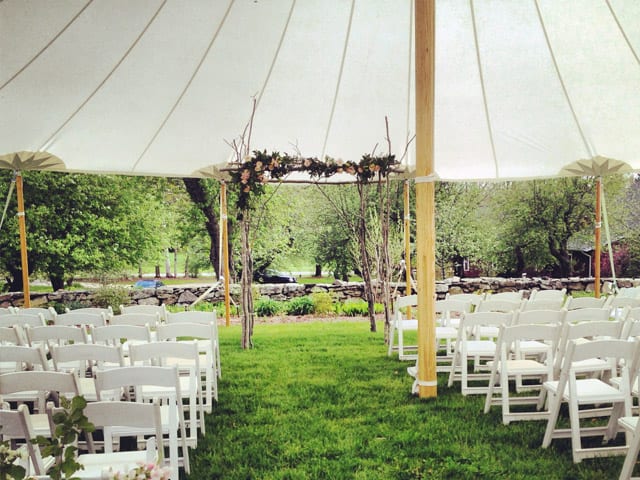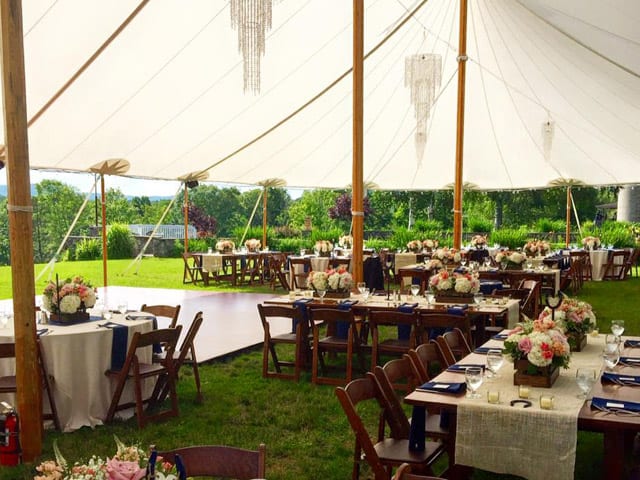 Our Different Tent Rentals
Frame Tents
Our frame tents range in size from 10' x 10' to 40' x 120', and custom sizes are available in our special Clear-Top tents design. Our tents are designed to be installed in most open areas, even when they can't, or aren't allowed, to be staked down at your specific New Canaan event. Our frame tents can be installed as patio coverage running along the side of your home, over driveways, or areas littered with water sprinkler systems. They can also clearly envelope areas where obstructions are present, such as pipes or shrubbery. Side curtains and covered entrances are also available for closed-off tent structures.
Pole Tents
Our sprawling Pole Tents can cover from 20' x 20' to 80' x 220' and come in two different designs: regular pole tents and high peak century tents. Pole tents can optimally cover audiences of over 1100 people, or crowds as small as 20. Side curtains are available as well, but these tents aren't as flexible as our frame tents. They require clear areas without obstructions for effective installation.
Sailcloth Tents
Our waterproof Tidewater Sailcloth tents are our most popular item in New Canaan, Connecticut! The magnificent features of this tent make it an instant eye-catcher. The translucent cloth of the Tidewater Sailcloth Tent is prized for its ability to allow warm, organic light to enter during the day time, or if lit from within, may glow at night with bright, inviting light! This material is 100% waterproof and robustly built so that your special event is always safe from bad weather! Sizes include 44' x 43' to 59' x 119'.
Get a Free Estimate!
Tent Rentals for All Occasions in New Canaan
Danbury Wedding Tent Rentals
Durkin's tent rental stands by its 100 year promise to New Canaan, Connecticut, to provide you, the customer, with a memorable experience! We want our tent rental services to be the easiest part of planning your New Canaan party or special event. Our collaborative and friendly staff will work with designers, party planners and decorators to create the event of your dreams! For anyone planning or designing parties or events in the New Canaan area, Durkin's tent rentals are your premier party planning resource!
Our staff has handpicked our selection of wedding tents to accentuate the appearance of any public or private venue. The beauty of our exquisite tent designs will compliment the natural environment of your public or residential area, and make the wedding of your dreams spring to life.
At Durkin's tent rentals, you can customize your selection of tents to enable party guests to walk from tent to tent, creating a small complex of wedding tent structures. When planning New Canaan weddings, Durkin's also offers a wide variety of party rentals including tables, linens, dishes and more to accentuate your wedding event and make it exceed your expectations. In New Canaan, CT, you will find no better selection of wedding rentals than at Durkin's tent rentals.
New Canaan Event & Party Tent Rentals
Looking for a company to provide your New Canaan party or event with tents and party rentals? Look no further than Durkin's tent rentals. Durkin's will provide you will affordable party planning products and tents with a wide variety of supplies to choose from. From graduation parties, to anniversaries and birthdays, our tent rentals are the perfect choice to accentuate your New Canaan party.
For all of your tent setup and removal services, Durkin's is there to help you out. Our party rental products can seat from 20 to 1100 people. We've handled the setup and removal process for locations across the Greater Danbury area; you will find no better equipped company than Durkin's for all of your party rental needs.
Get a Free Estimate!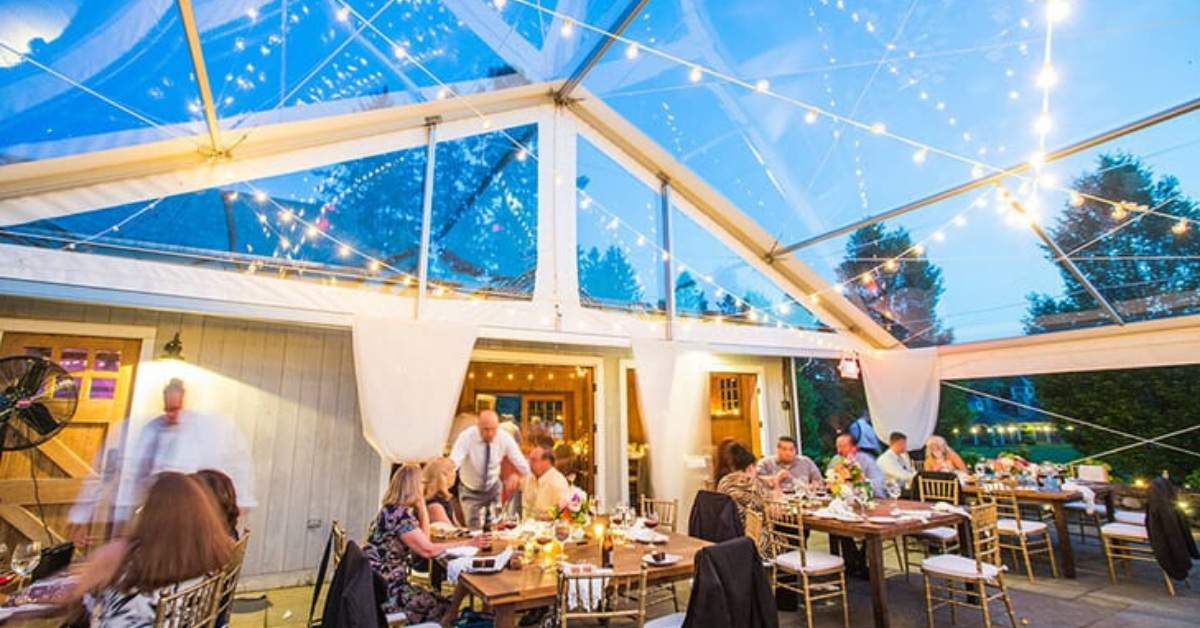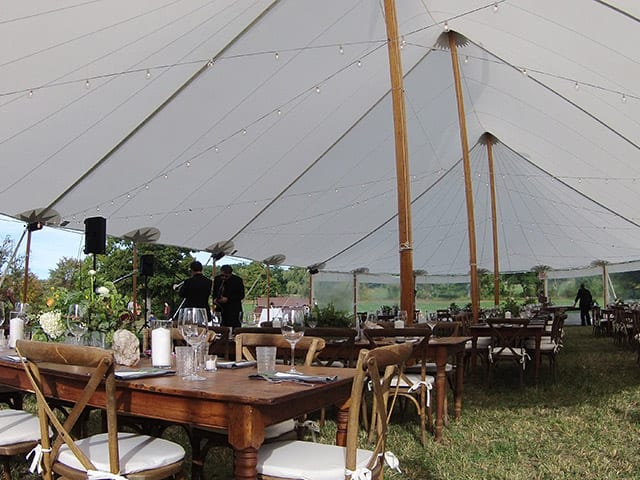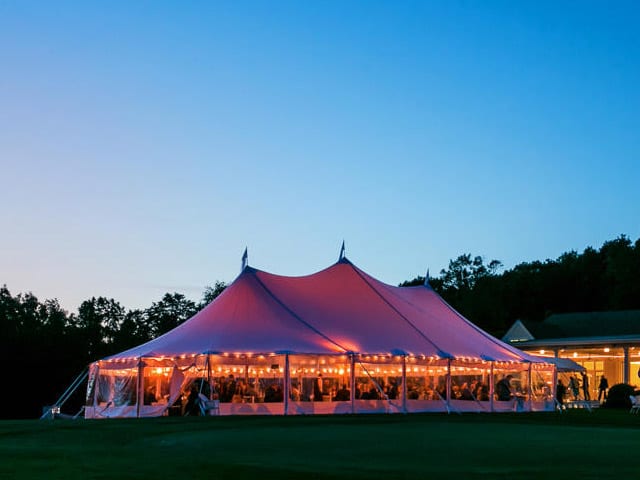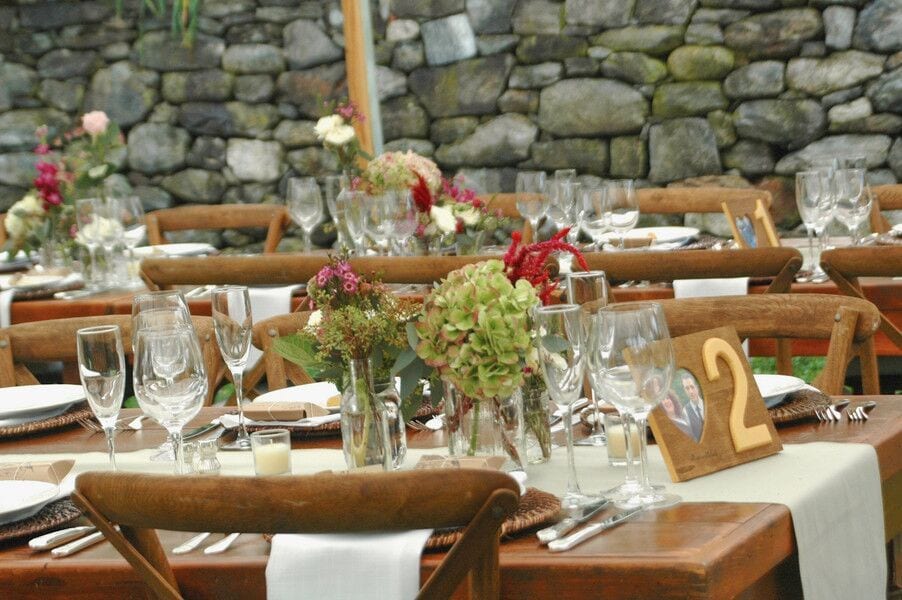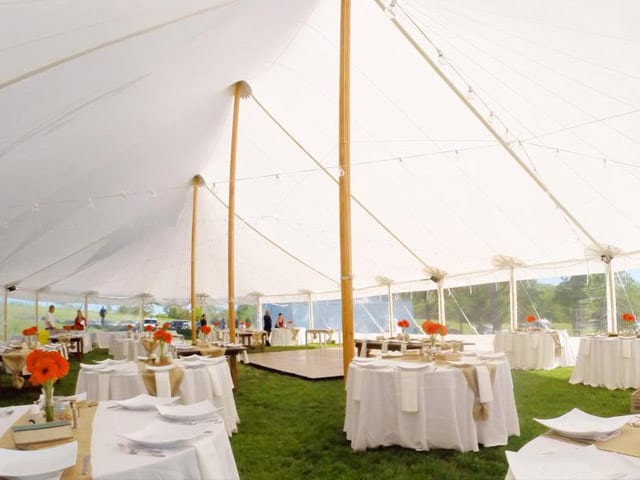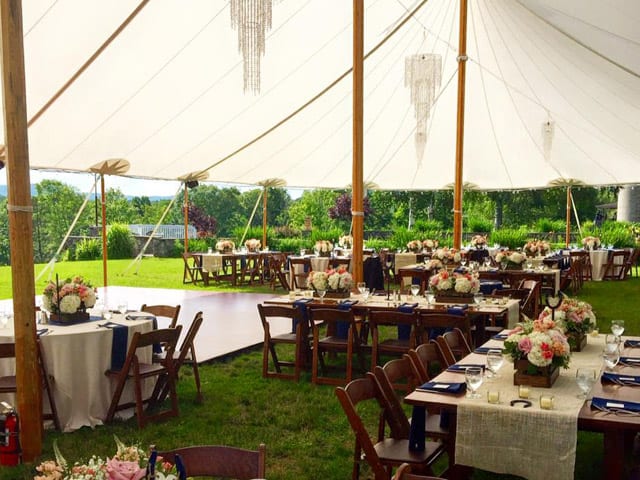 Tent Sales in New Canaan, CT
At Durkin's, we don't stop at rentals; we know you may have the desire or the need to buy your own party tent. Therefore, we can setup the purchasing of tents and other party supplies options. Call us today and talk to one of our Tent Rental Representatives for elaboration on all of our tent sales services. Purchasing a tent in the New Canaan area has never been simpler than with Durkin's.
Additional Party Rentals offered in New Canaan
Turnkey Party Rentals
We collaborate with the most reliable corporations in Connecticut to give you a complete customer experience. When it comes to planning a party, Durkin's is the best; we can provide you with everything from caterers, to dishware, linens, crystal, and floral decorations, to lighting effects, generators and bathroom facilities.
Looking for a place to boogie down? Durkin's provides Dark Walnut Dance floors, lighting canopies, chairs and heating systems as well, to make your party a dancing dream! Our New Canaan customers have never been prouder of our work! Call today to talk with a Tent Sales Representative for a detailed list of our extra services.
Farm Tables
Bring your family together for a delicious meal around one of our Dark Walnut Farm Tables measuring 8' x 42" wide. The wood used for our Farm Tables has been harvested from local Litchfield County, CT, and has been artistically crafted in our shop. Our one-of-a-kind Farm Tables come from the Danbury area, and are available for use at any event!
Interactive Party Planning Software
Our unparalleled, interactive party planning software will allow you to visualize your special event before it has even happened! You can arrange the event to your specifications and see an actual layout of the project before you make any big decisions. If you live at a distance from CT or NY, you can use this software to plan the party before we come down and make it a reality. Call today to schedule a meeting or phone call with a representative to plan your event.
Get a Free Estimate!
Why Durkin's for your New Canaan Tent Rental?
Durkin's selection of party rental services and customer service experience is unparalleled in the New Canaan area. Regardless of the type of event you are planning Durkin's can provide you with everything you need to make it a smash hit. Durkin's is the most reliable party services company in the CT, NY area, and have become embedded in the community. Our customers could not be happier with their experience with us!  
New Canaan Tent Rentals