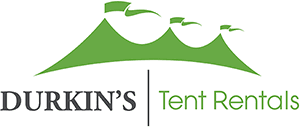 New Haven Tent Rentals
Durkin's has been providing the people of New Haven, CT with the best and affordable tent rental services for over 100 years. We proudly help all our customers with tent rental services, all the way from setup to takedown. Our tents can help give your event or celebration a fun or fancy environment to make your New Canaan event special. Our tents also come in a wide variety of styles for you to select from. Durkin's commitment to quality service and work has grown over our four generations to give you the best tent rental services around.
We can help with:
Weddings
Graduation Parties
Festivals
Events
Get a Free Estimate!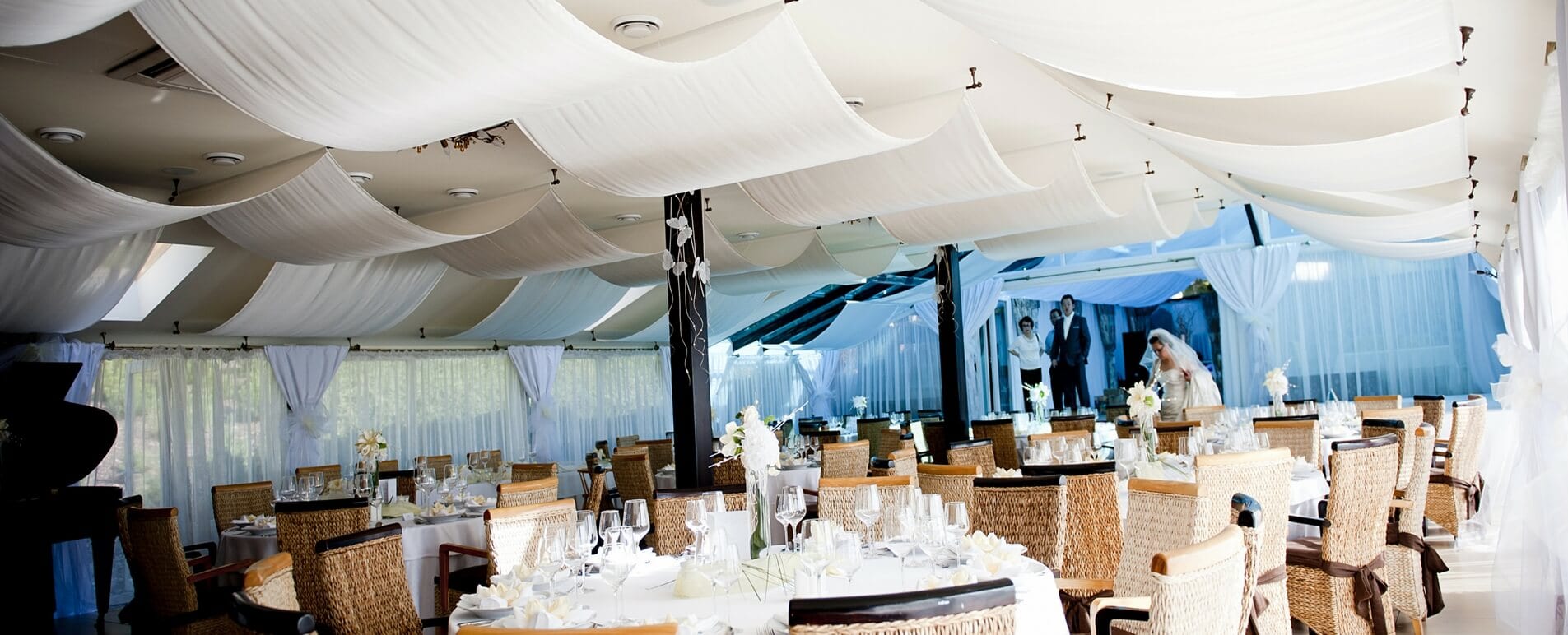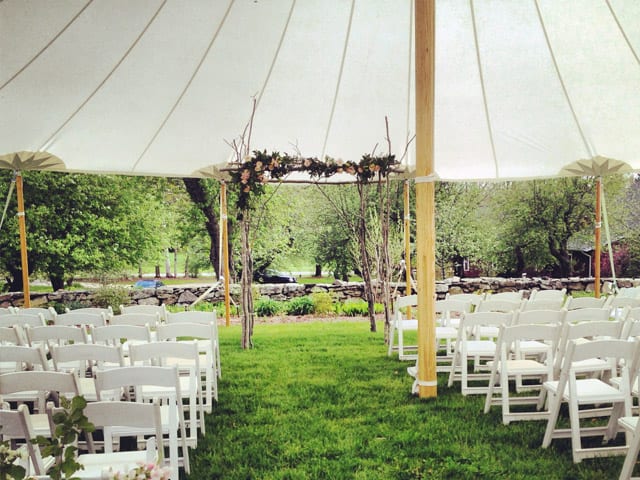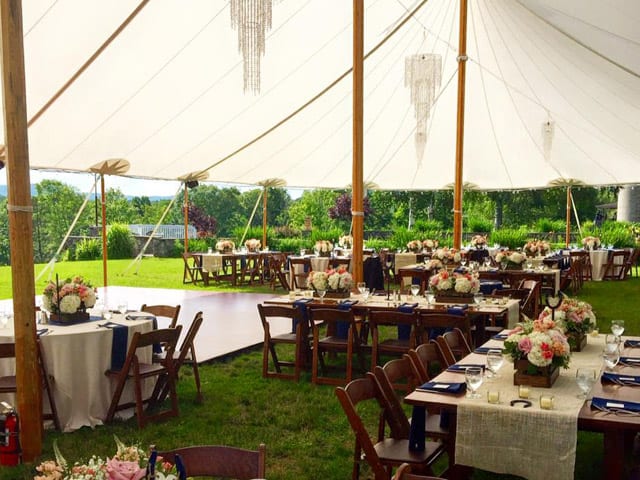 Our Different Tent Rentals
Frame Tents
Our frame tent selections come in a wide variety of sizes, ranging from 10'x10' all the way to 40'x120'. We also offer select sizes for our popular Clear-Top Tents. If your New Haven event does not allow staked tents, then our frame tents are the perfect and practical choice for you. Frame tents can provide temporal coverage of patios, driveways, and areas with water sprinklers. They keep the covered area clear of obstructions and come with the option of side curtains for more privacy.
Pole Tents
The size selection for our pole tents ranges from 20'x20' to 80'x220'. These larger tents come with two varieties: regular pole tents or high peak Century tents. Our pole tents can be altered for your New Haven event, no matter its size. If you are looking to seat 20 people or over 1,000, pole tents are just right for you. We also offer side curtains, but our pole tents do require an open area so we can install them properly.
Sailcloth Tents
The Tidewater Sailcloth Tents are the most desired line of tenting in New Haven by our customers. They range in sizes from 44'x43' to 59'x119'. These Sailcloth tents come with beautifully sculpted peaks and eaves in translucent sailcloth, illuminating events during the day with warm natural light and giving a comfortable glow for evening events.
With Durkin's you have the guarantee of sailcloth tent fabric that is 100% waterproof. Every tent is properly installed to be strong and endure against the elements, ensuring a good event for you and your company.
Get a Free Estimate!
Tent Rentals for All Occasions in New Haven
New Haven Wedding Tent Rentals
Our four generations of experience have helped us at Durkin's to carefully craft the ideal environment for your New Haven event. We specialize in creating a warm and welcoming environment for wedding events, helping to make it unforgettable. We can match our tent rentals to your style, whether that be for a garden party or something more elegant. Our various styles are sure to have you covered for whatever your wedding needs may be. We work directly with planners, decorators, and caters to optimize on your wedding day vision.
Durkin's is the go-to rental service for quality wedding tents. We offer the best selection, as well as set up and take down. We only use the highest quality material and structures for our wedding tents, keeping them sturdy and attractive. We capitalize on the natural space at your venue to create an elegant and beautiful area of the tent space.
We additionally offer entire tent complexes that allow for your wedding guests to move directly from tent to tent. This helps them stay shaded and protected from elements during your entire wedding event. Our wedding services also include additional party rentals, such as tables, linens, dishes, and more. Whatever you need for your wedding day event, we help make it beautiful. Durkin's is New Haven's trusted option for wedding rentals.
New Haven Event & Party Tent Rentals
From parties to graduations to celebrations and every festivity in between, Durkin's has the perfect tent for every occasion! Our rental services are offered at affordable prices and our selection allow you to choose the perfect tent for your event.
Our tent rental services come complete with entire installation and removal of tents for your New Haven event. Our options are designed to match your specific needs. We can help provide seating and covering for people from 20 to over 1,000. You want to make sure your event goes well, and we can help guarantee it, making the planning as easy as possible. We offer tent rentals and installations for the entire Greater New Haven region, with unbeatable experience and quality customer service.
Get a Free Estimate!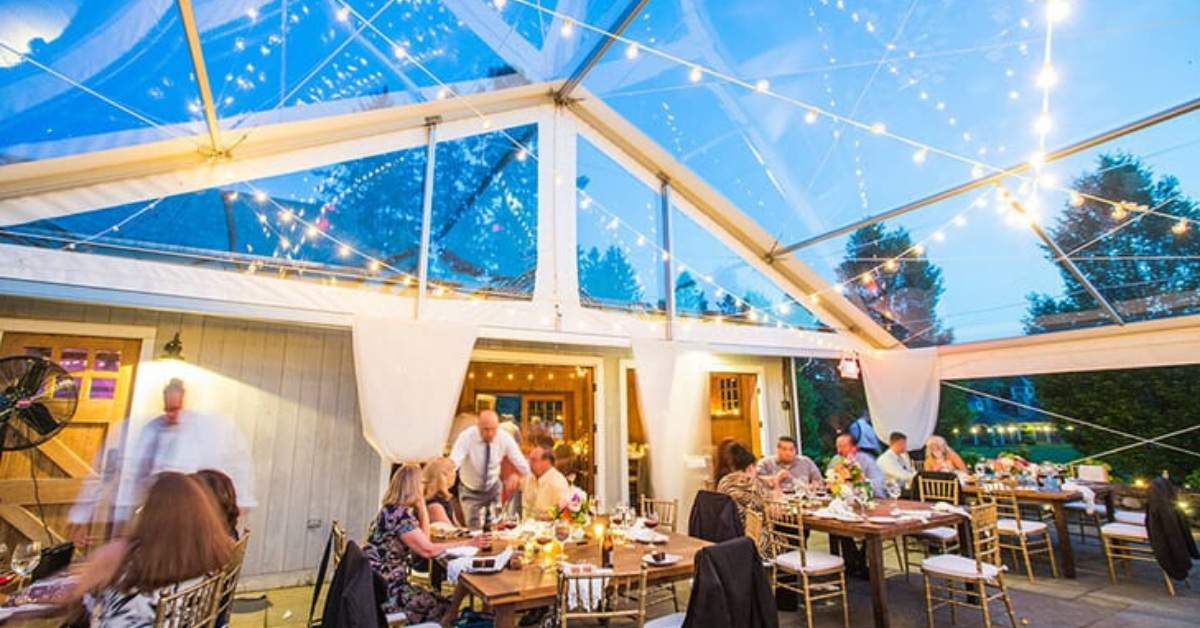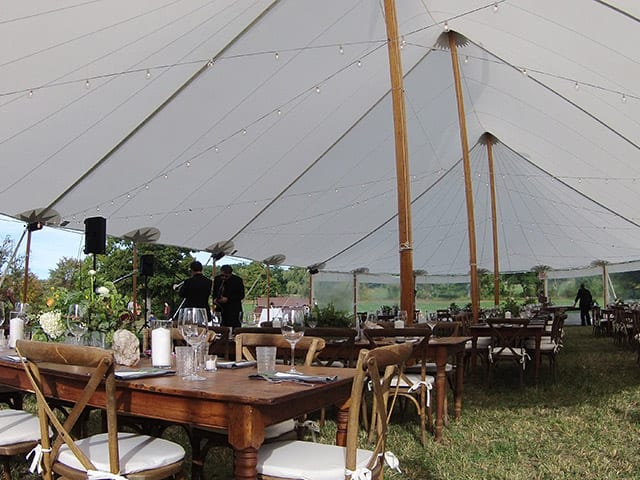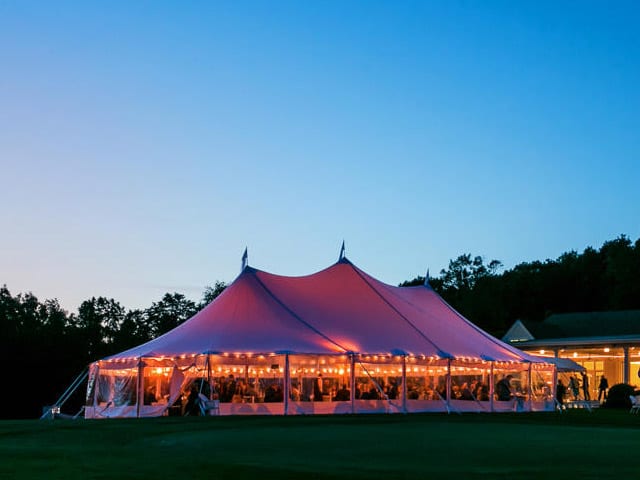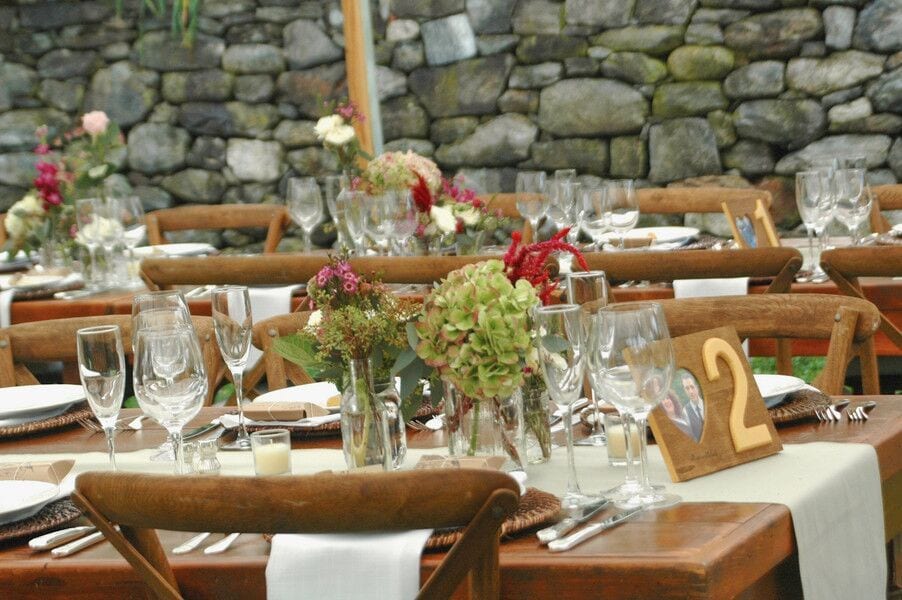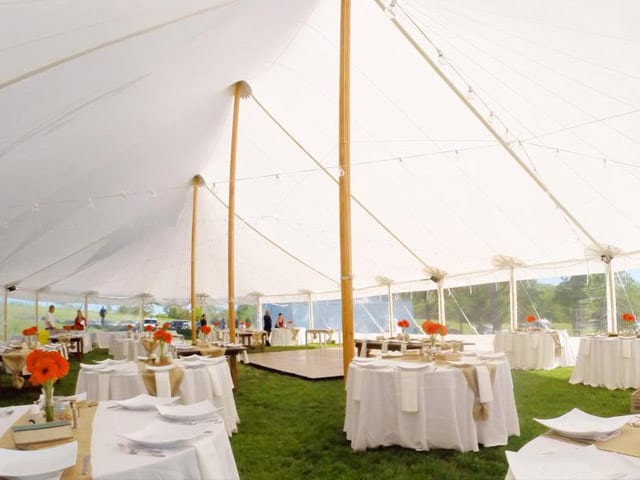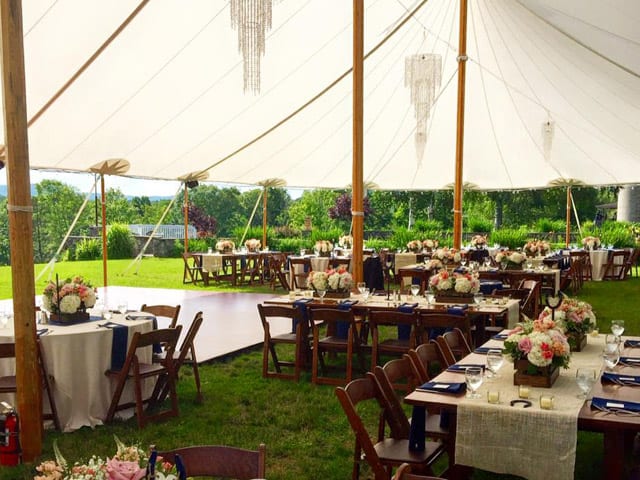 Tent Sales in New Haven, CT
Durkin's not only offers tent rentals, but tent sales as well. If you need a specific tent for a long period of time, rentals can become inconvenient and quite a hassle. Our tent sales can come from either our new selections or our extensive inventory. To learn more about our tent sales, call to speak with a Tent Rental Representative. We make sure buying tents is a simple and convenient process for our New Canaan customers.
Additional Party Rentals offered in New Haven
Turnkey Party Rentals
To help your event go as smoothly as possible, Durkin's strives to give you the complete event planning package. We work with the best companies in both Connecticut and New York to plan for any and every need for your event. This includes catering, dishware, tables, linens, floral arrangements, decorations, you name it. We even aim to help with special lighting effects, electrical generators, and bathroom facilities.
We match our services to what your needs are. We can help provide you with dance floors (such as our own Dark Walnut Dance Floors), tables, chairs, lighting, connecting tents and canopies, and even heating systems for events in colder weather.
We provide quality customer service for our New Haven customers, guaranteeing satisfaction with every service. For a more extensive list of our offered services, call today to speak with a Tent Sales Representative.
Farm Tables
Our tables help bring the family together at your event. The Dark Walnut Farm Tables, coming in at 8'x42" wide, are great for preparing for a family-style meal. Our lumber for the tables is harvested locally in Litchfield County, CT, then crafted masterfully at our own personal shop. With the unique sourcing from native regions, our tables are great for your New Haven event.
Interactive Party Planning Software
The interactive PartyCAD program helps our New Haven clients visualize your entire event, no matter its variety. With our software, you can plan out the layout of the event and arrange everything how you would like beforehand. This is particularly helpful if you are not near the location of the event. To begin planning your event with a representative, call us today and schedule an appointment.
Get a Free Estimate!
Why Durkin's for your New Haven Tent Rental?
Experience is the name of the game when it comes to Durkin's tent rental services and event planning. With over a century and four generations of working together, we have refined and perfected our services to give you the best event possible in New Haven. Durkin's is the trusted and dependable service for you!
New Haven Tent Rentals