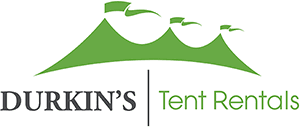 New Rochelle Tent Rentals
For over a century, Durkin's has supplied top-notch, affordable tent rental services in New Rochelle, NY. We pride ourselves on providing excellent service and consistent customer satisfaction, from rental to setup to takedown. We make your event in New Rochelle unforgettable by creating an atmosphere that's second to none. Our tents come in a variety of types and styles. Throughout four generation, our work ethic has stayed strong.
We can help with:
Weddings
Graduation Parties
Festivals
Events
Get a Free Estimate!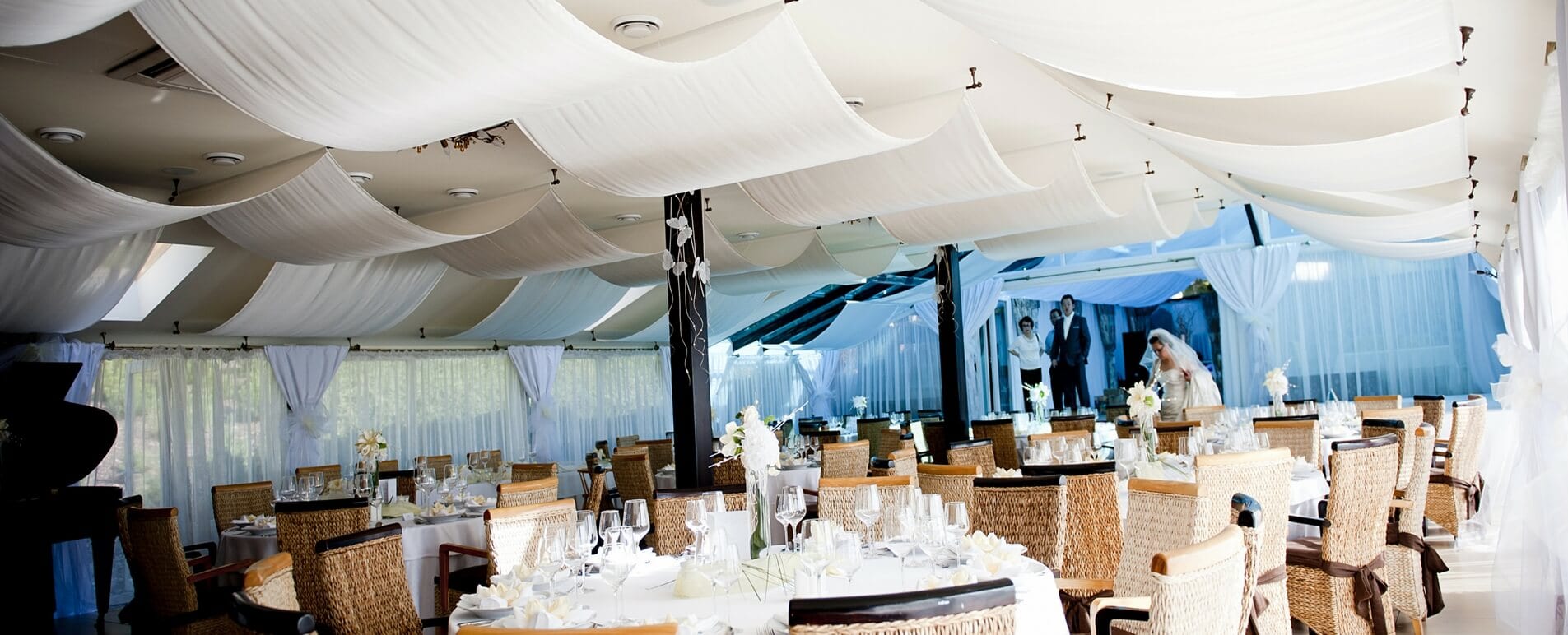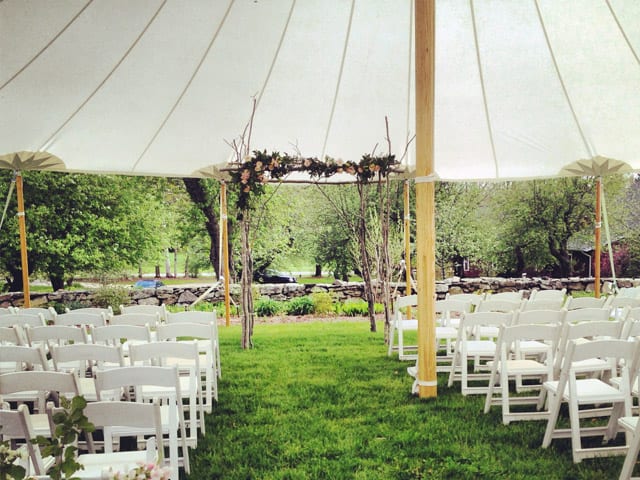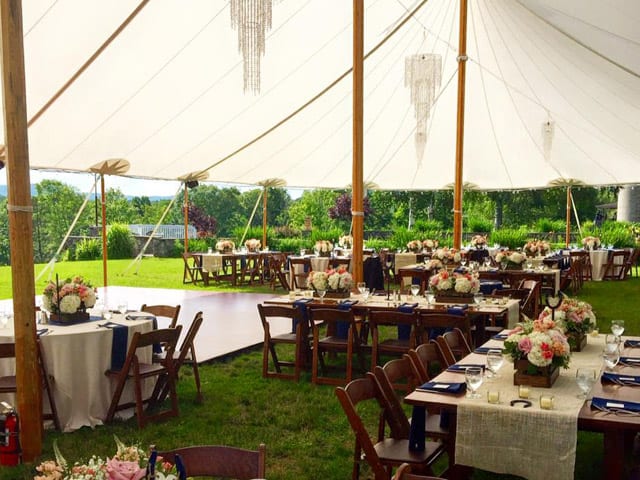 Our Different Tent Rentals
Frame Tents
Our frame tents range in size from 10'x10' to 40'x120′. The most popular tents with our clients are our the Clear-Top tents, which are available in a range of sizes for your New Rochelle event. If you need an alternative to tents that cannot be staked down, the functional design of a frame tent is a good option. This style of tent also allows for coverage of patios beside residences, in driveways, or over areas containing water sprinklers. You will have plenty of open space for your event, as there are no obstructions in the covered area. Optional side curtains are available.
Pole Tents
Pole Tents range from 20'x 20' to 80'x 220' and are available in two types: Regular pole tents and high-peak Century tents. The setup of pole tents works for more than 20 to 1100 guests. An open area is necessary for proper installation. Side curtains are an option for these structures.
Sailcloth Tents
It's no wonder the most sought-after line of tenting with our New Rochelle clients are Tidewater Sailcloth Tents—they sculpt eaves and peaks in gorgeous translucent sailcloth. Daytime events are amplified with sunny, natural light and evening gatherings are illuminated by radiating light with these impressive tents. If your event falls on a day with inclement water, our Tidewater Sailcloth Tents' high quality, strongly built, 100% waterproof fabric will keep your guests dry and comfortable. Sizes for these tents range from 44' x 43' to 59' x 119'.
Get a Free Estimate!
Tent Rentals for All Occasions in New Rochelle
New Rochelle Wedding Tent Rentals
For more than 100 years, the Durkin's team has worked hard to create memorable wedding events. If you're striving for an elegant mood, a garden party vibe, or anything in between, we can create the perfect New Rochelle wedding covered with our various types of tents. We partner with decorators, planners, and caterers to make your New Rochelle event everything you imagined.
Our impressive wedding tents are top of the line.  Durkin's only uses the best, most visually stunning wedding tent structures to create a stylish but functional wedding tent space. By taking the natural features of your venue into account while working with you to plan the space, we can ensure your structure is properly fitted for the property.
In order to avoid being exposed to the elements, a tent complex is a great option that will allow guests to move from place to place. Durkin's can make it happen. Durkin's offers tables, linens, dishes and any other accessory you might need in addition to standard tent rentals. We'll make your event as beautiful and memorable as you imagined it would be. We are New Rochelle's top choice for wedding tent rentals.
New Rochelle Event & Party Tent Rentals
Despite our top-quality products and services, Durkin's tent setups are affordable! Durkin's has you covered with our rental services with our variety of tents for every outdoor event. You and your guests will be pleased regardless of the type of party you are hosting.
From set up to take down, Durkin's ensures the event you envisioned becomes a reality by always catering to your requirements!  You can seat anywhere from 20 to 1100 people, as we have a large variety of tents to choose from. The Greater New Rochelle area is home to many amazing Durkin's events. There's no other company with as much experience as Durkin's.
Get a Free Estimate!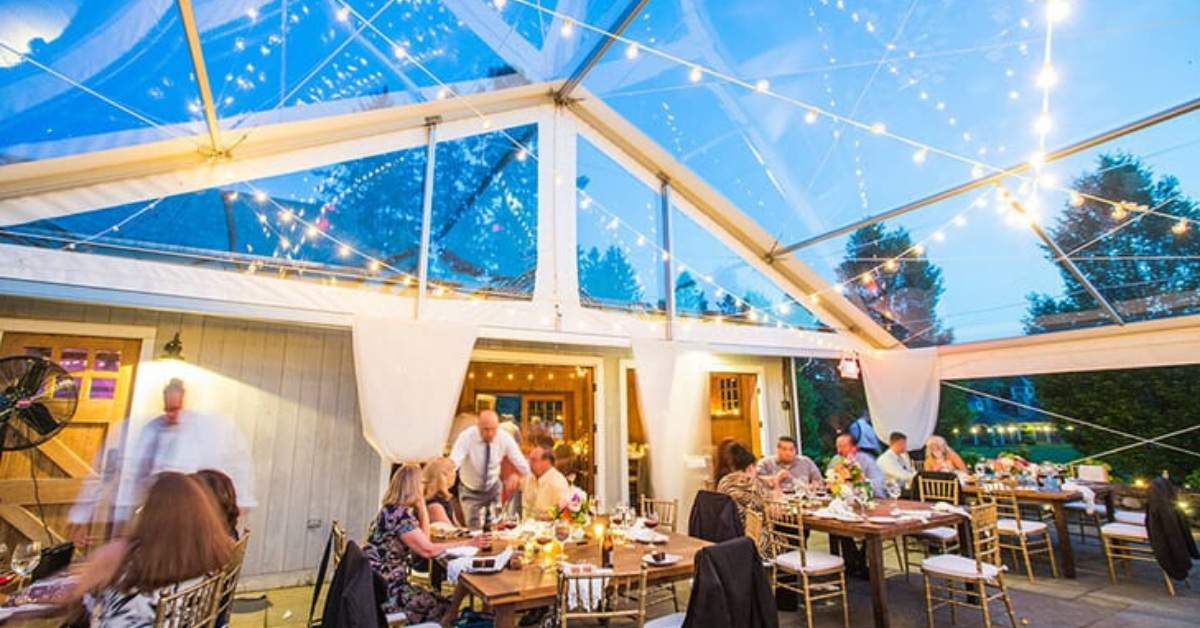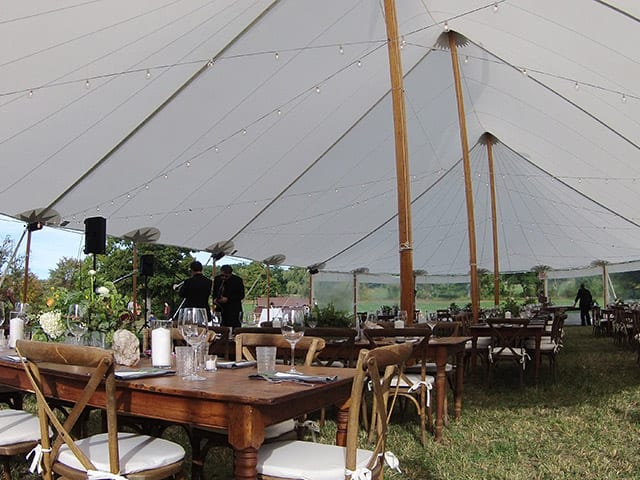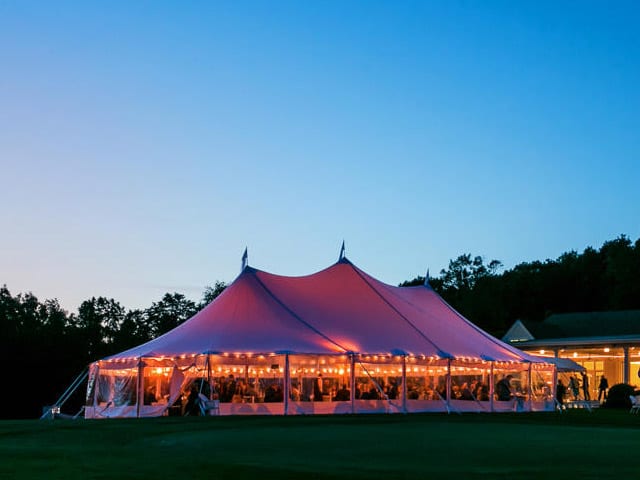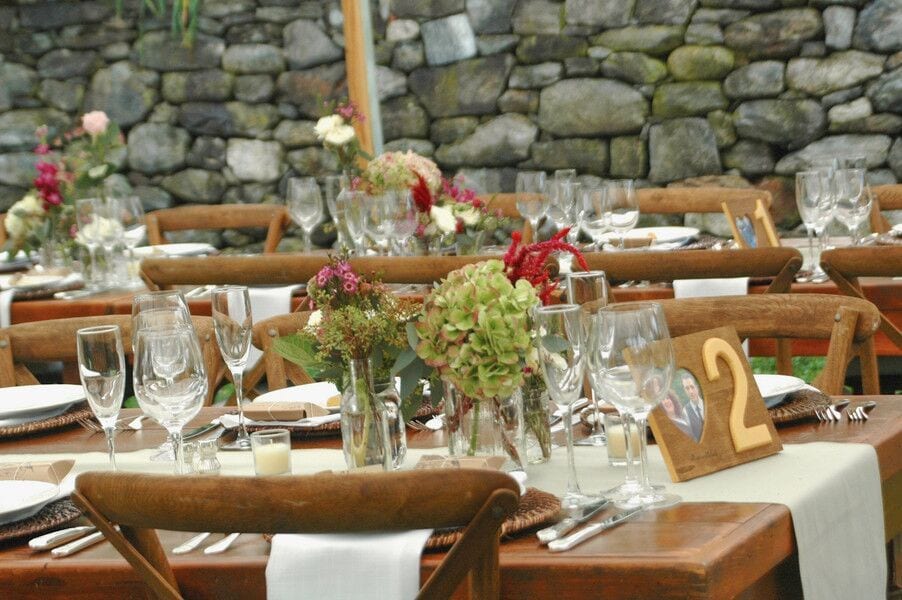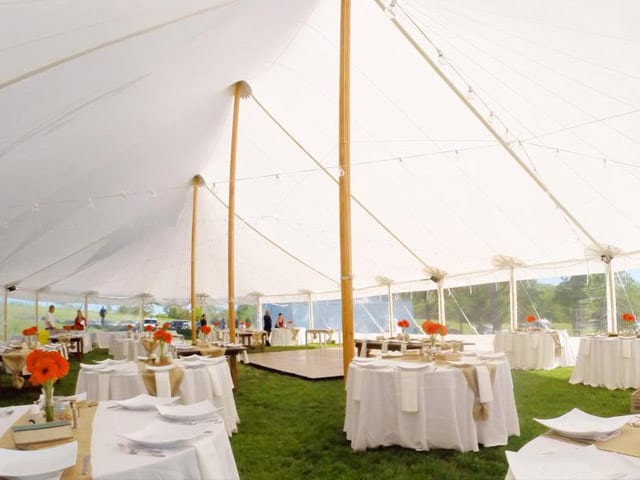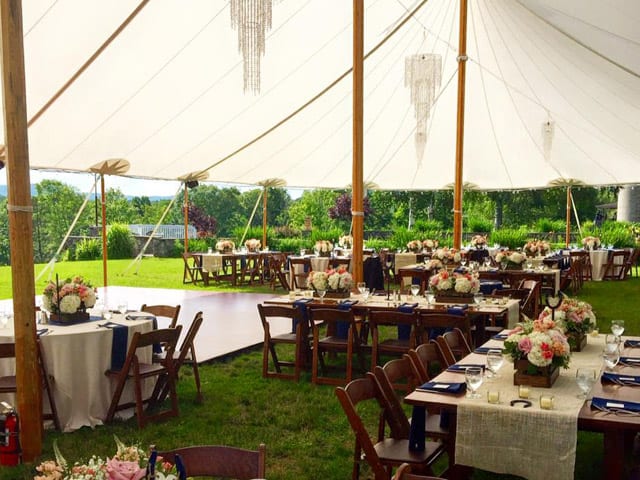 Tent Sales in New Rochelle, NY
Expensive, long term rentals can be an impractical choice. Durkin's offers clients a more reasonable option: the purchase of a tent from our existing inventory or a brand new tent one. If you'd like to discuss a long-term need for a particular item for your New Rochelle property, contact a Tent Rental Representative. Reach out to us so we provide you with information on purchasing a tent. The buying process is quick and easy!
Additional Party Rentals offered in New Rochelle
Turnkey Party Rentals
If you want want a ready-made setup for your Connecticut and New York event, Durkin's offers turnkey rental packages might be perfect for you. By using our experience and expertise, we offer a solution that requires you to spend little work or time on the planning process! From caterers to dishware, linens, and crystal to floral decorations to special lighting effects, electrical generators, and bathroom facilities, Durkin's has you covered. We can arrange for your every need.
Our New Rochelle-area clients attest to their experience with our customer service and the quality of our rentals, from our stunning Dark Walnut Dance Floors to our lighting, connecting canopies, tables, chairs and heating systems. Reach out to a Tent Sales Representative for a complete list of our products and services.
Farm Tables
Durkin's locally sourced Dark Walnut Farm Tables are an ideal option for family-style meals. These 8′ x 42″ wide tables are created from lumber harvested in Litchfield County, CT. These tables are all one-of-a-kind and master-crafted right here in our shop. Farm tables are perfect for all guests or just for use at a head table.
Interactive Party Planning Software
Our interactive PartyCAD program allows Durkin's clients interested in visualizing and planning the layout of an event in advance. This is especially useful for clients far away from the Connecticut or New York area. Contact us to schedule an appointment to work with a representative to help plan your event.
Get a Free Estimate!
Why Durkin's for your New Rochelle Tent Rental?
With four generations of experience spanning 100 years, Durkin's continues to put its best foot forward at each and every event! Whether you're hosting a wedding, festival, graduation party, or some other event in or around New Rochelle, you can rely on Durkin's to make your event incredible and unforgettable. We are proud of our history of great service and look forward to working with you on your New Rochelle event.
New Rochelle Tent Rentals