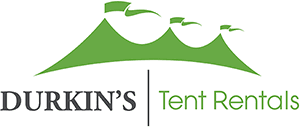 New York Tent Rentals
Durkin's has 100 years of experience providing stellar tent rental services at economical prices found in New York. We manage the details from the time you rent your tent to the installation process to when we break it down. With our large tents, we create a remarkable atmosphere that results in an exceptional event for your guests anywhere in New York. We feature a wide variety of sizes and tent styles. With four generations of being in the tent and event services industry, our operations are sound.
We can help with:
Weddings
Graduation Parties
Festivals
Events
Get a Free Estimate!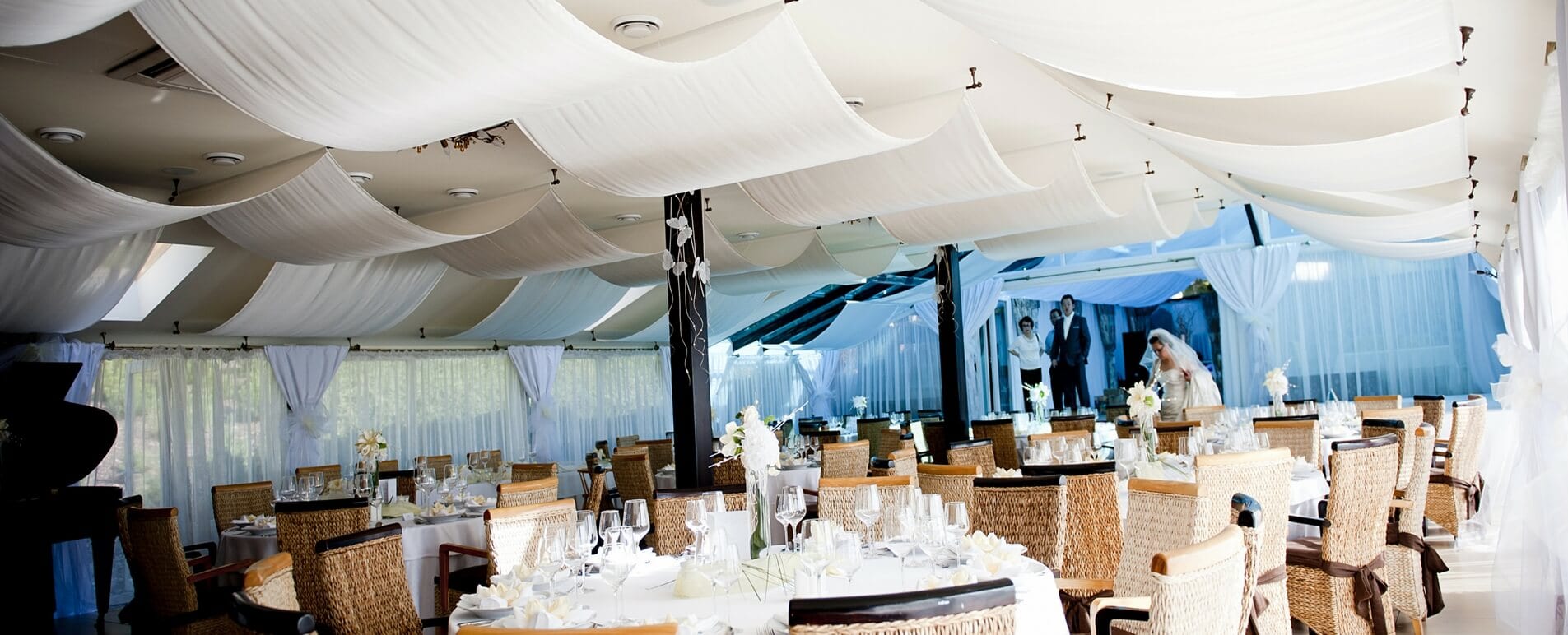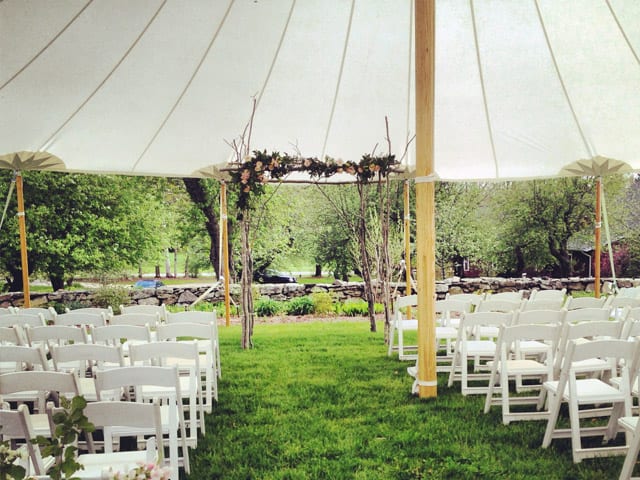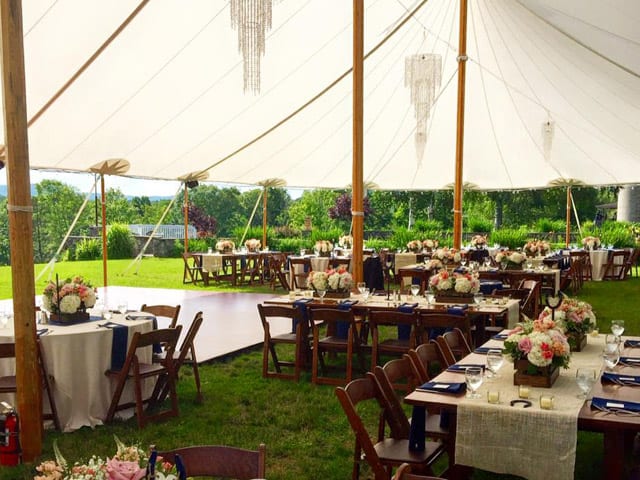 Our Different Tent Rentals
Frame Tents
We rent a mixture of tent sizes varying from 10′ x 10′ to 40′ x 120′ that make the perfect enclosure for any type of event. We offer specific dimensions for our extremely sought after Clear-Top Tents. This practical design is preferred when you cannot, or not admitted, to stake down any structures at your New York function. This kind of tent also gives coverage of most areas like driveways, patios, pathways, decks or any area that lacks protection from things like water sprinklers. These tents allow for an open space within the enclosed area and come with optional side curtains.
Pole Tents
Our functional Pole Tents differ in size from 20′ x 20′ to 80′ x 220′ and feature two options, regular pole tents or high peak Century tents. Our excellent Pole Tents are intended for occasions of varying sizes. If you need seating for 20 guests or for more than 1,100 guests, we've got you covered. We have the option of side curtains but keep in mind that these tents need a vast area for precise installation.
Sailcloth Tents
A favorite among our clientele, our Tidewater Sailcloth Tens are definitely the most sought-after tents in New York. These outstanding tents have pronounced peaks and eaves in translucent sailcloth that improves daytime celebrations with soft warm lighting and puts off brightly lit illumination for your night receptions. Our Tidewater Sailcloth Tent is 100% waterproof and tough enough to assure nothing is spoiled by the unpredictable elements in New York. These popular tents range in size from 44′ x 43′ to 59′ x 119′.
Get a Free Estimate!
Tent Rentals for All Occasions in New York
New York Wedding Tent Rentals
Durkin's has over 100 years of expertise in the tent rental market in the New York region. At Durkin's, we carefully plan and execute the ideal environment for your New York wedding ceremony and aim to ensure the celebration is a night to cherish. We're skilled at creating diverse atmospheres. If you would like a graceful air, a comfortable backyard event, or anything you think of, we can do it with our New York wedding tents that come in different styles and sizes. To top it off, we work diligently with wedding decorators, caterers, and planners to get the party started with style.
Durkin's rents only the best in wedding tents and offers arrangement services of our tents. Our New York professionals use high-quality wedding tents. We always employ the physical characteristics of your chosen venue to aid in the design an elegantly planned wedding tent space. We like to use the ideas you may already have in mind for the construction of your gathering space.
If you would like a tent arrangement that permits your wedding guests to socialize from one tent to the next, we can definitely get it done! In addition to wedding tent rentals, we provide additional party rentals. We are glad to rent out beautiful china, seating, tables, crystal, linens, or anything else possible needed for your wedding evening. We are New York's favorite pick for wedding tent rentals.
New York Event & Party Tent Rentals
If you're in need of a tent rental, then you've chosen the right company. Our New York event and party tent rental services come highly recommended at prices that can't be beaten. We have a wide collection of party tents for any event that includes anything from garden parties to elaborate weddings.
Durkin's performs installation and break-down assistance of each tent for your special event if requested. Our tents accommodate from 20 to 1,100 guests letting you plan the event of your dreams. We handle event preparation for occasions across the New York region. You won't find another tent rental business like us!
Get a Free Estimate!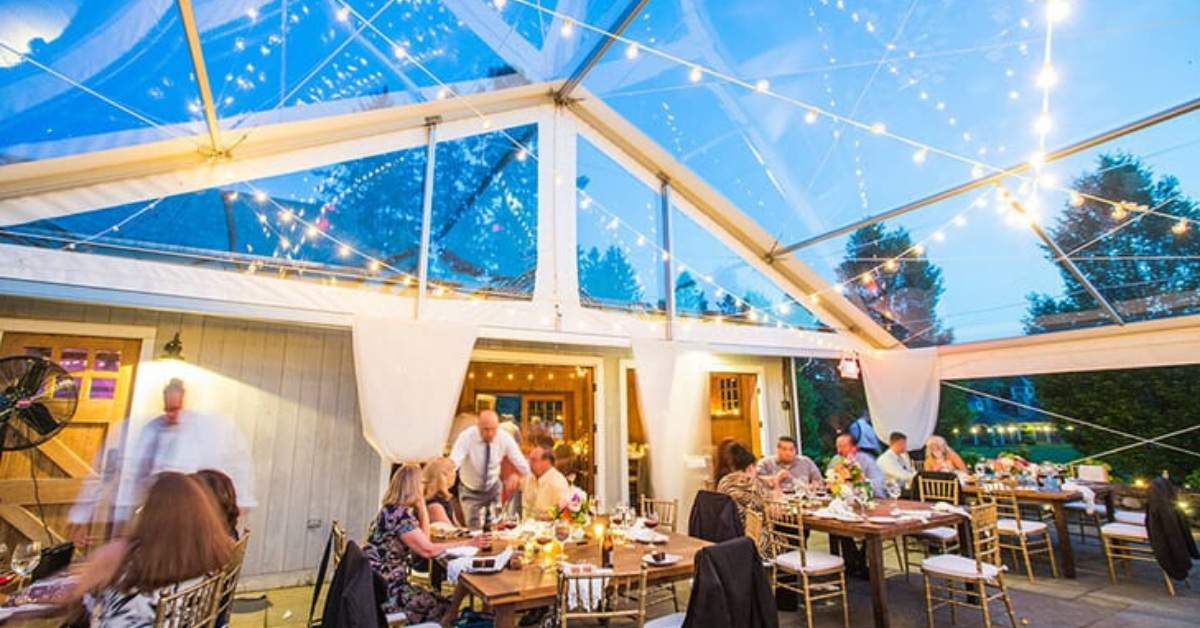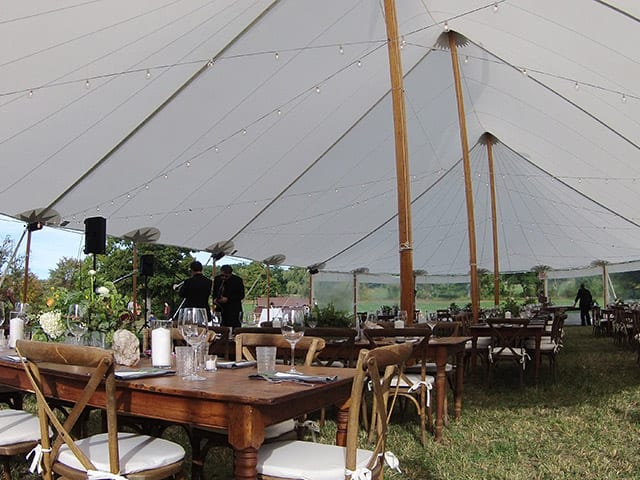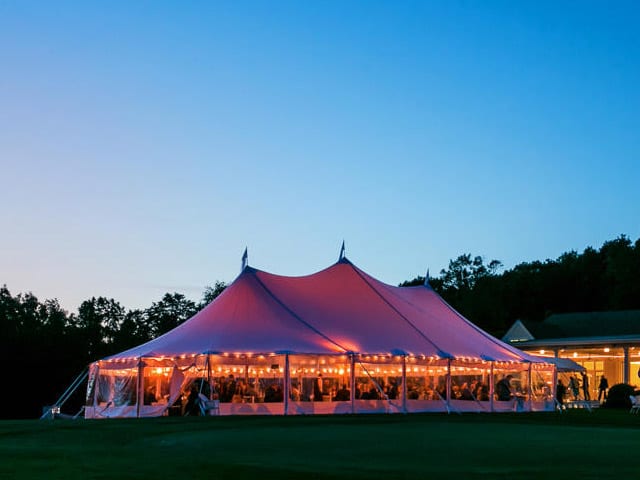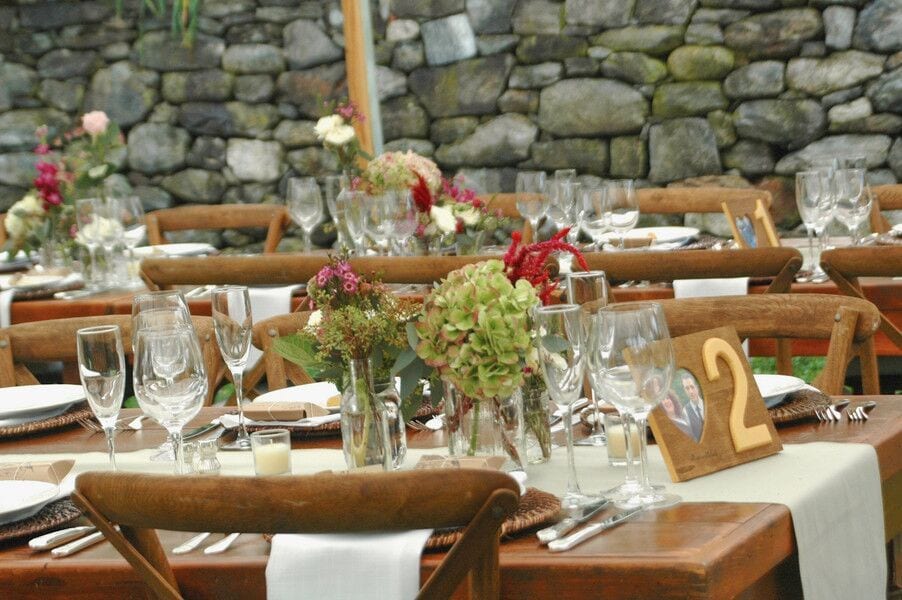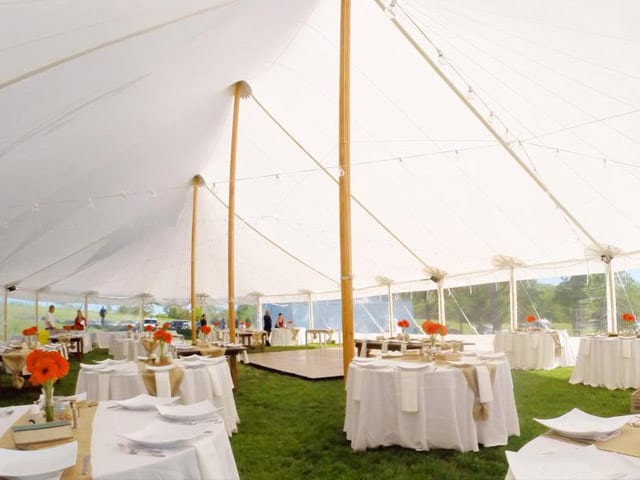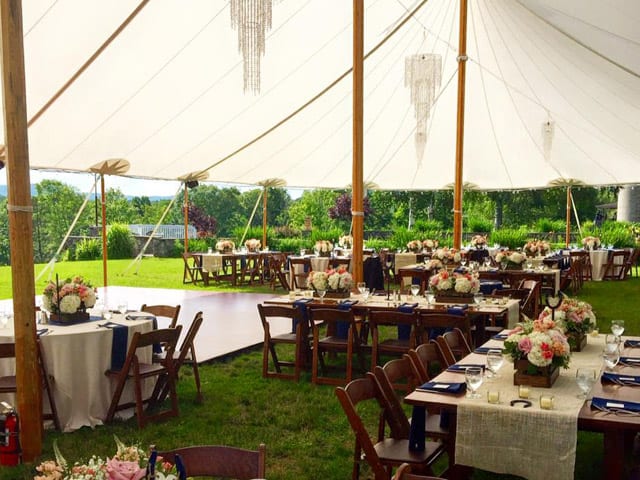 Tent Sales in New York
If you're in need of a tent for a lengthy time period, then it's costly to rent. Thankfully, we also sell tents and give you the option to purchase new or gently used tents. Chat with a Tent Rental Representative for additional details about this prospect. Buying a tent from us is always easy for New York residents.
Additional Party Rentals Offered in New York
Turnkey Party Rentals
The best businesses in Connecticut and New York work with us to deliver the complete party package. We're always prepared to give you what you need from the dishes, tables, and seating to the lavatories, lighting, and generators.
We deliver rented dance floors, like our gorgeous Dark Walnut Dance Floors, connected canopies, special lighting, tables, and heating. We are happy to offer these dependable services to our New York clientele. Inquire with our Tent Sales Representative for a complete list of our turnkey rental services.
Farm Tables
Our grand Dark Walnut Farm Tables measure 8′ x 42″ wide and are excellent for any family get-togethers. Expertly crafted in our own shop, this lumber is locally collected in Litchfield County, CT. These tables are especially unique because it's found in the region. These beautiful tables can be used for your entire occasion or even as the head tables.
Interactive Party Planning Software
For your advantage, we have implemented an interactive PartyCAD program that lets you organize and design your special occasion. It provides you the possibility of envisioning your event. It's especially helpful if you live a far distance from Connecticut or New York. Give us a call to book your appointment. A customer service representative will help you plan your next special occasion.
Get a Free Estimate!
Why Durkin's for your New York Tent Rental?
After a hundred years and four generations in the tent rental industry, you could say we've had a lot of practice. When you need to get ready for a wedding, backyard party, graduation party, or any occasion in New York, you can depend on Durkin's. We promise to make it a memorable time. Our reputation speaks for itself and we look forward to providing stellar services for your occasion in New York.
New York Tent Rentals