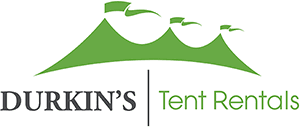 Newtown Tent Rentals
Durkin's has been providing the best and most cost effective tent rental services in Newtown, CT for over 100 years. We are here to offer you with guidance throughout every step from rental to installation to clean-up. Whatever the occasion in Newtown, we can make it unforgettable with one of our highly-acclaimed tents, offered in an array of styles and sizes. Having been around for four generations, we understand work ethic.We can help with:
Weddings
Graduation Parties
Festivals
Events
Get a Free Estimate!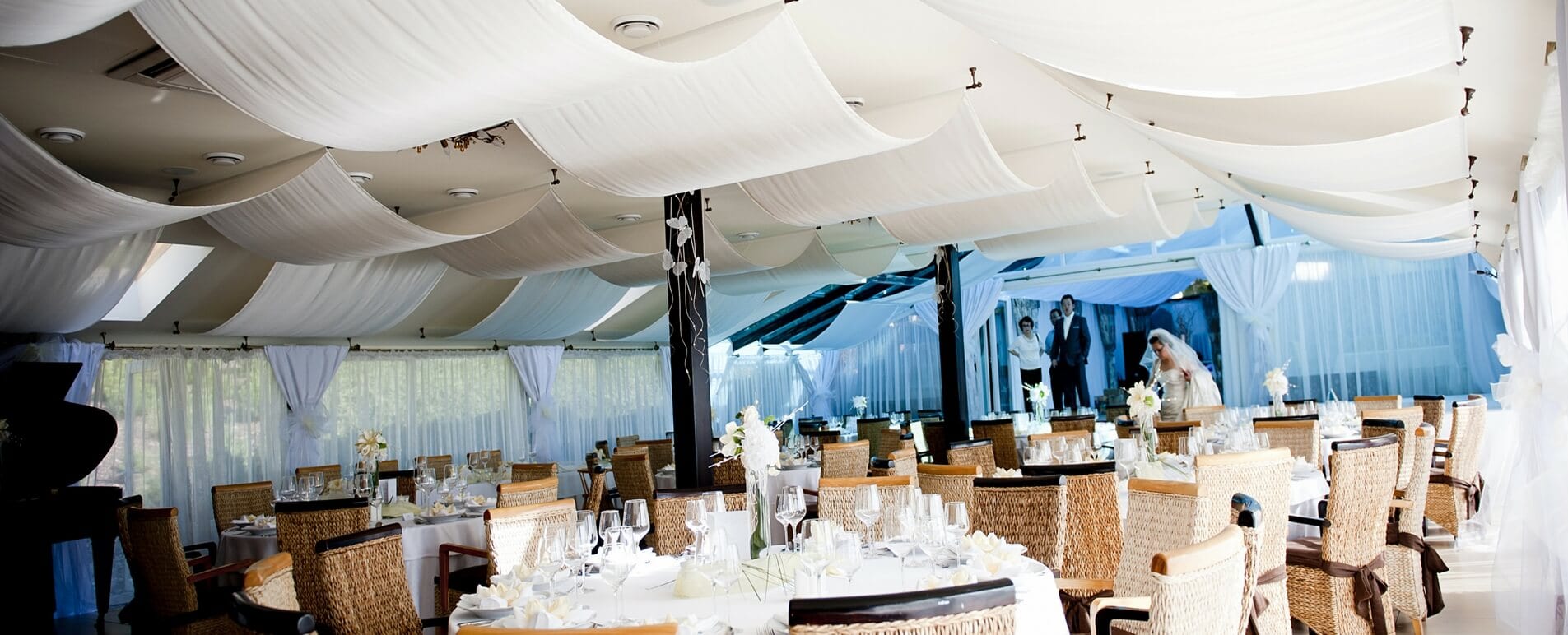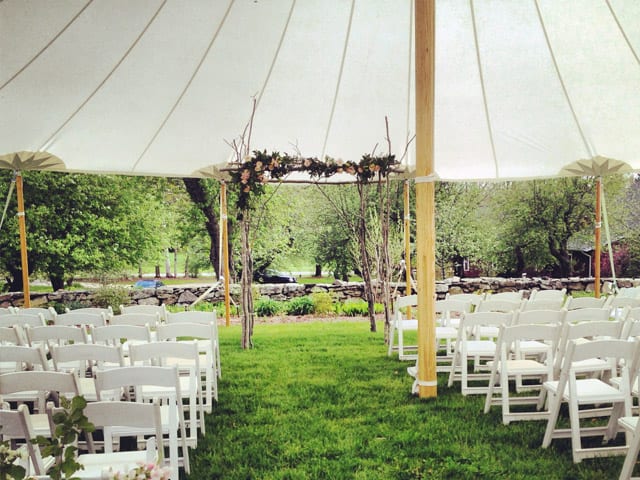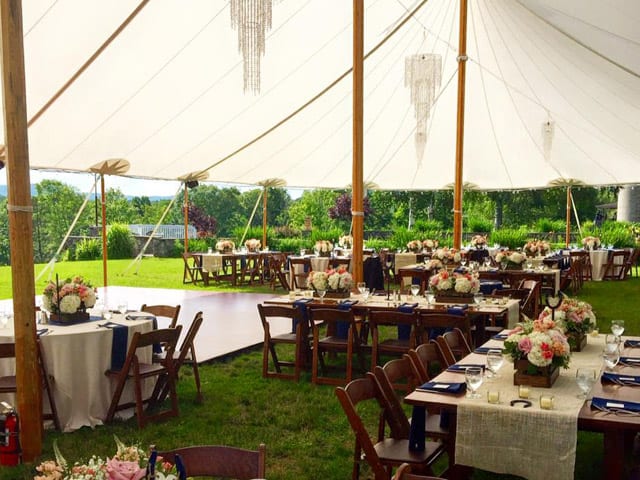 Our Different Tent Rentals
Frame Tents
Frame Tents have many sizes between 10'x10' to 40'x120′. We also have a popular Clear-Top Tent that is available with select sizes. The Frame Tent is ideal when you can't attach the tent with stakes or chains to the ground at your Newtown event. This style of tent also is great for the covering patios, driveways, or over areas where sprinklers are. There is no obstruction under the tent, and side curtains are an available option.
Pole Tents
High peak Century tents and regular pole tents are the two types of pole tents we offer. Pole Tents range from 20'x 20' to 80'x 220'. With seating for 20 up to 1100 people, these tents can accommodate any size event. There is the option of side curtains; however, pole of tents need an open area for a correct installation.
Sailcloth Tents
The Tidewater Sailcloth Tents are our most popular line of tents in Newtown. These tents have high peaks and eaves in see through sailcloth that gives any day time event a warm well-lit event, and a soft elegant glow for the evenings. Our stylish Tidewater Sailcloth Tent fabric is 100% waterproof and is made to protect against all types of weather to keep your event safe. These tents range in size from 44' x 43' to 59' x 119'.
Get a Free Estimate!
Tent Rentals for All Occasions in Newtown
Newtown Wedding Tent Rentals
Using our tents and our 100 years of experience, we can help you have an unforgettable Newtown wedding by creating the ideal atmosphere. Whether you're creating a formal wedding, a simple rustic experience, or something in between, we can provide you with our Newtown wedding tents in various styles. Planners, caterers, and decorators can work with us to make sure your big day goes off without a hitch.
Durkin's offers the most gorgeous wedding tents. Our professionals only use top grade, beautiful wedding tent structures when setting up. With the use of the natural features of your venue, we can create a tent space that is complementary and elegant.
If you want your guests to be able to move from ten to tent, we can create a tent complex with ease. It doesn't just stop at tents! We also have other party rentals such as tables, dishes, linens, and anything else you may need to create the most unforgettable wedding. We are Newtown's best option for wedding tent rentals. 
Newtown Event & Party Tent Rentals
Looking for a tent for any kind of event? At Durkin's, we'll look after you with our rental services. Our tents provide coverage for any event so that you don't have to pay too much money for a tent you can't fill. From graduations to festivals, we'll be sure your event is one to remember.
From installation to removal, Durkin's can cater to whatever you need. With tents offering seating up to 1100 people, no event is too large for us. We've done installations all around the Greater Newtown area; no other company can match our experience.
Get a Free Estimate!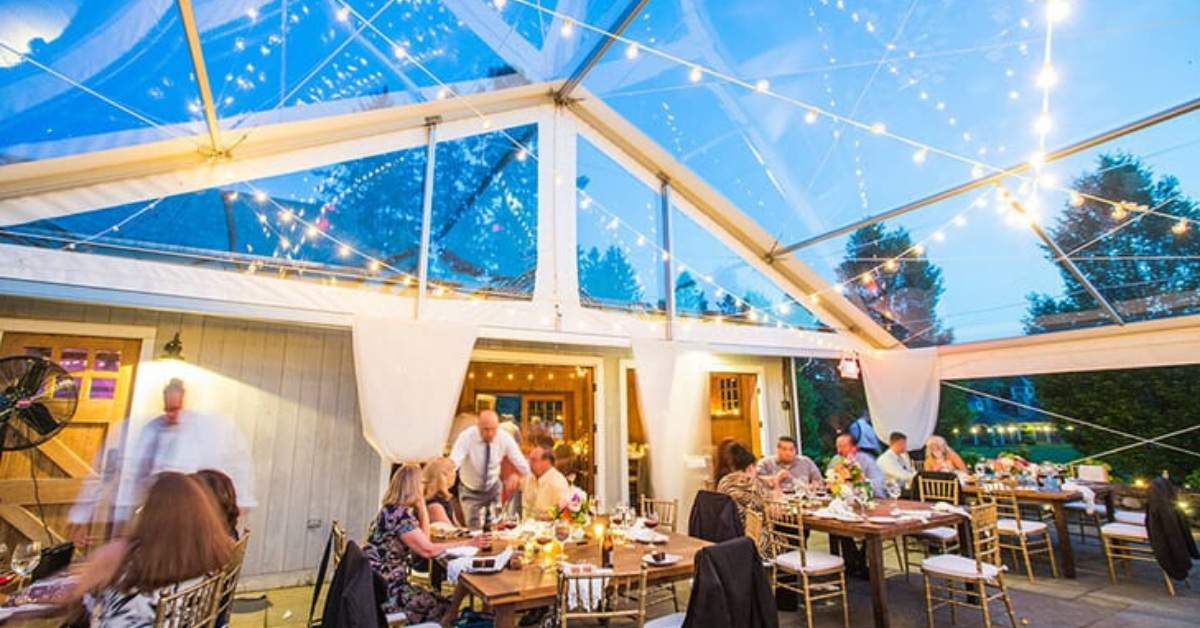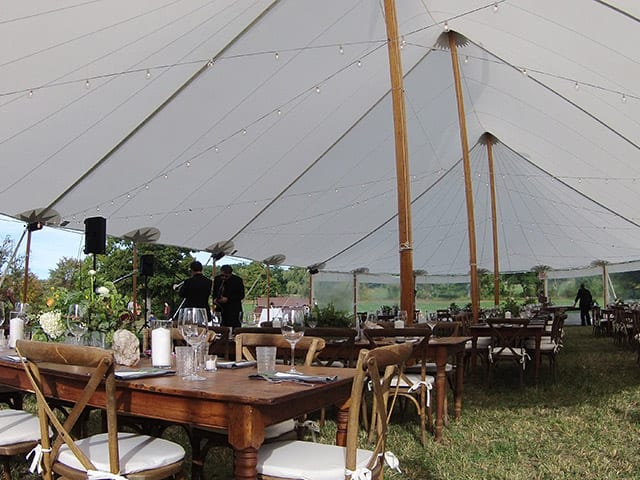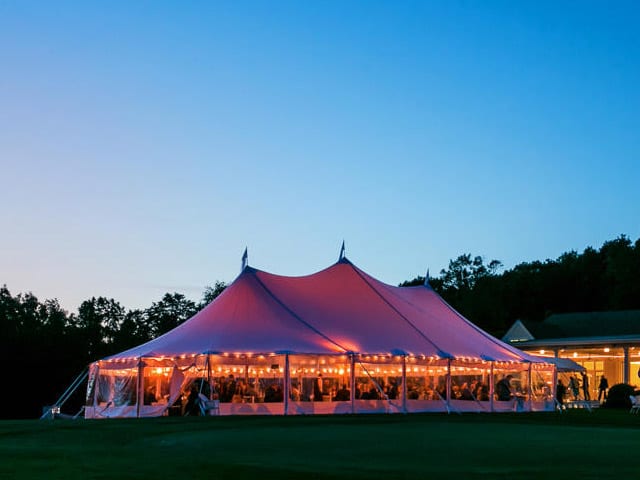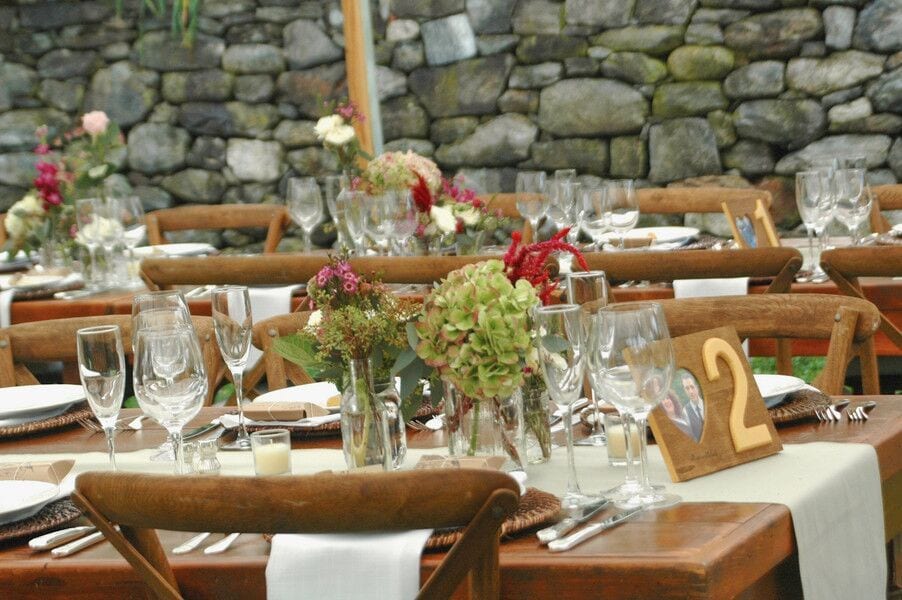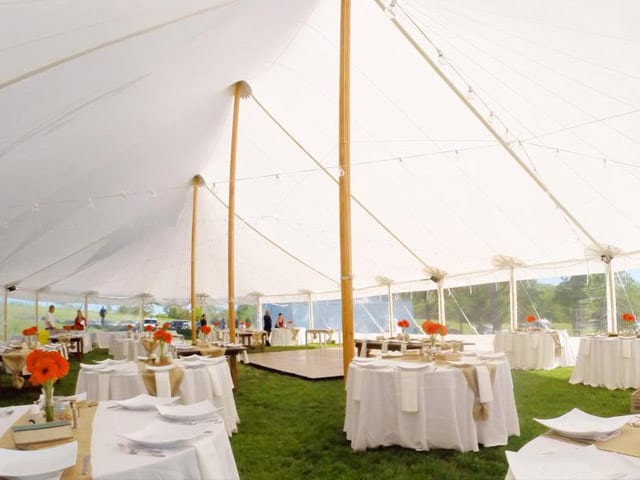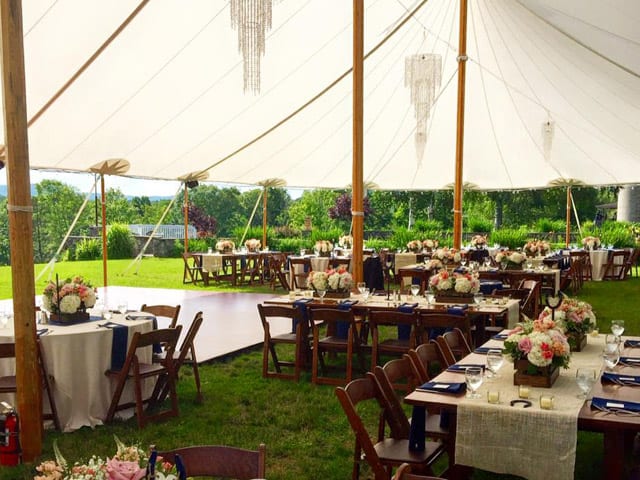 Tent Sales in Newtown, CT
If it makes more sense financially for you to purchase a tent, rather than rent, you may do so either new or from part of our inventory. A Tent Rental Representative is ready to give you more information regarding this option. Purchasing a tent should be hassle free for Newtown residents.
Additional Party Rentals offered in Newtown
Turnkey Party Rentals
We work alongside some of the greatest companies in Connecticut and New York which allows us to offer you a complete package. From linens to crystal, electrical generators and bathroom facilities, floral decorations to special lighting effects, and caterers to dishware we can offer it all.
Lighting, heating systems, dance floors, including our own Dark Walnut Dance Floors, connecting canopies, tables, and chairs are also available. Many clients have been pleased with the amount of services we can offer. Call now to speak with a Tent Sales Representative for a more extensive list of services and rentals we can supply.
If you are looking for a dance floor, our Dark Walnut Dance Floors are an excellent selection. If you want chairs, tables, or connecting tents, we're here to help you. Even heating systems for your events in cold weather can be covered by Durkin's. Our goal is always quality service to help your Bethel event be great.
Farm Tables
Our Dark Walnut Farm Tables measure 8′ x 42″ wide and is the perfect addition for family meals or head tables. The wood has been taken from Litchfield County, CT and the tables crafted right here at our shop. This furniture is one of a kind, and specific to Newtown.
Interactive Party Planning Software
You can visualize your even with our interactive PartyCAD program. This can be an excellent way to develop a concept and create a floor plan, especially if you're a fair distance from Connecticut or New York. Call to schedule an appointment to work with a representative to help plan your event. 
Get a Free Estimate!
Why Durkin's for your Newtown Tent Rental?
We have not grown complacent, even though we can boast four generations and almost a hundred years of experience. We take pleasure in working with the people of Newtown on a daily basis, and bring excitement to every new customer. Whether you're planning a festival, wedding, garden party, or some other event in Newtown, you can rely on Durkin's to make your event one for the books. We take pride in our history of great service and are excited to work with you on your event in Newtown!
Newtown Tent Rentals