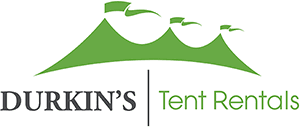 Ossining, NY Tent Rentals
With over 100 years in operation, Durkin's has produced affordable, quality party tent rental services for the Ossining, NY community. All you have to do is let us know where to set up. We'll handle it from the setup to taking everything down after the event. With our quality tents, we create the perfect atmosphere for your guests, leaving them with plenty to talk about in the future. We have many tents for rent that come in different styles and sizes. When you hire our company, you're working with four generations of tent rental professionals. We're proud to provide you with our services.
We can assist you with:
Weddings
Graduation Parties
Festivals
Events
Get a Free Estimate!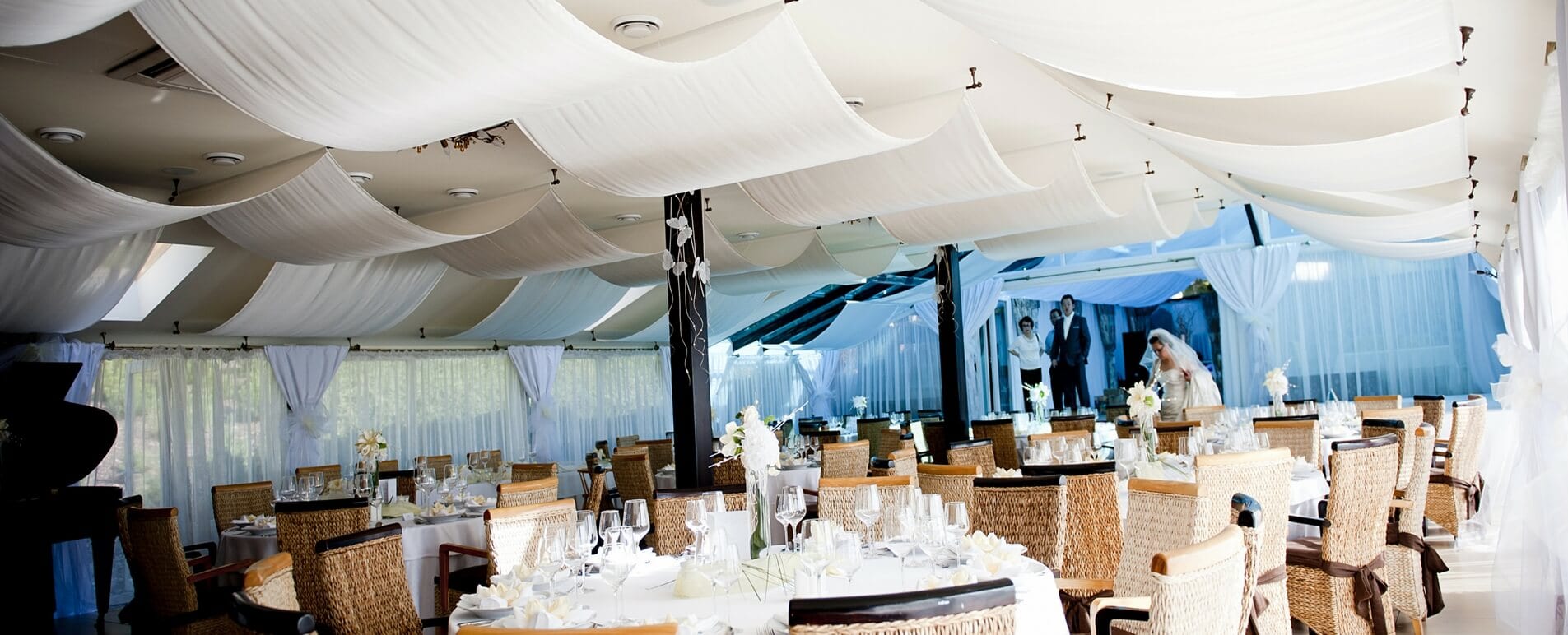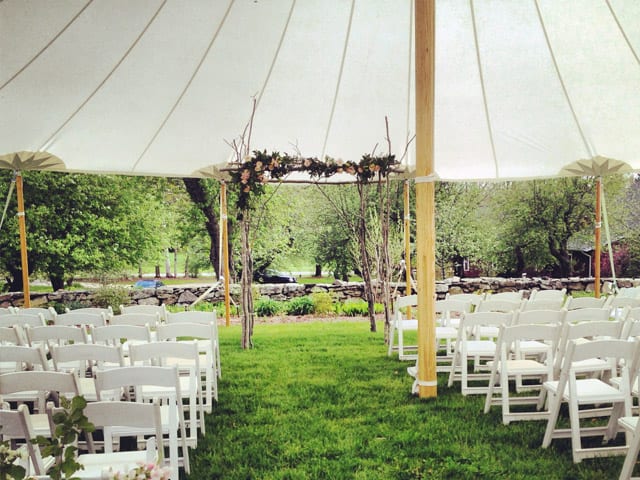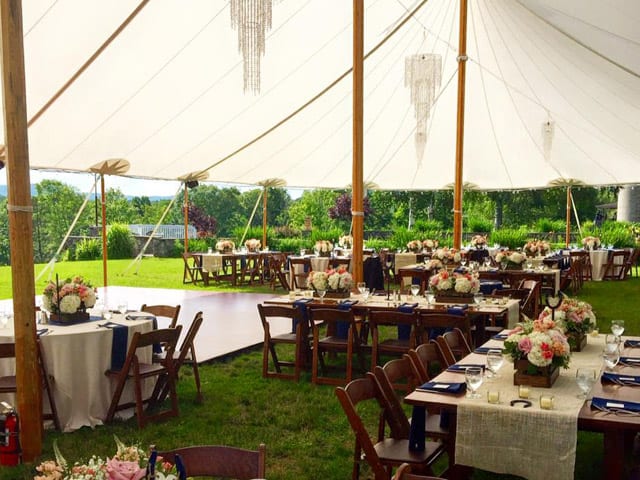 Our Different Tent Rentals
Frame Tents
Our supreme tents vary in size from 10′ x 10′ to 40′ x 120′. You can also choose select sizes from our popular Clear-Top Tents. Clients often favor this functional tent design when they're not able to stake down their tents for an event or party. Our Clear-Top Tents give the covered area protection from water sprinklers or rain to provide for an enjoyable experience. There is plenty of room underneath the tent and these tents come optional side curtains.
Pole Tents
Our Ossining, NY Pole Tents come in an assortment of sizes from 20′ x 20′ to 80′ x 220′. You can rent these in two options, in our typical pole tents or high peak Century tents. Our durable Pole Tents are useful for events, parties, or banquets of all sizes, whether you require a tent large enough to accommodate 20 people or more than 1,100 party goers. You have the option of side curtains. Keep in mind that these tents require a wide location for proper installation.  
Sailcloth Tents
Our Tidewater Sailcloth Tents are of the highest quality and extremely popular among our clients in the Ossining, NY area. These beautiful tents have raised peaks and overhangs in crystalline sailcloth that enhances daytime events with naturally shining light and a rich glow for your evening parties. Our traditional Tidewater Sailcloth Tent fabric is 100% waterproof and strong enough to protect your guests from the elements when the day of your event arrives. You can rent these tents in many sizes from 44′ x 43′ to 59′ x 119′.
Get a Free Estimate!
Tent Rentals for All Occasions in Ossining
Ossining Wedding Tent Rentals
Durkin's has over 100 years of experience in the wedding tent rental industry in the Ossining, NY region. Our experts strive to provide the best experience for your Ossining, NY wedding party and make certain your evening is unforgettable. Our professionals are masterful creators of atmospheres that vary according to your likings. Check out our Ossining, NY wedding tent inventory that has a variety of styles. Not only do we have what you need but we work together with wedding planners, caterers, and decorators to bring your idea to life.
Durkin's provides exceptional tents for weddings along with setting everything up as a part of the services we provide to our clients in the Ossining, NY community. We will work around the features of your venue to craft a beautiful and classic wedding tent space that meets your desires.
We can set up separate tents or create a system of tents that give guests the freedom to move from one tent to the next. Along with providing gorgeous wedding tent rentals, we can also provide you with additional party rentals. This includes anything you can think of such as tables, dishes, linens, and other items to make your wedding a memorable night. We are Ossining, NY's optimal selection for wedding tent rentals.
Ossining Event & Party Tent Rentals
Come to Durkin's when you require event and party tent rental services in the Ossining, NY region. With our dependable and affordable services, you never have to fork over an unreasonable payment for tents or party supplies. Our supply includes tents for every kind of occasion. We help everyone with events such as backyard parties, graduations, or wedding celebrations.
Durkin's renders set-up and removal services of rented tents for any event, as necessary. We have many available tent choices to fit your needs. We feature tents that seat from under 20 to over 1,100 guests making the sky the limit when it comes to event planning. We handle the setting up for parties all around the Ossining, NY area. Contact us for more information regarding our tent and party rental services.
Get a Free Estimate!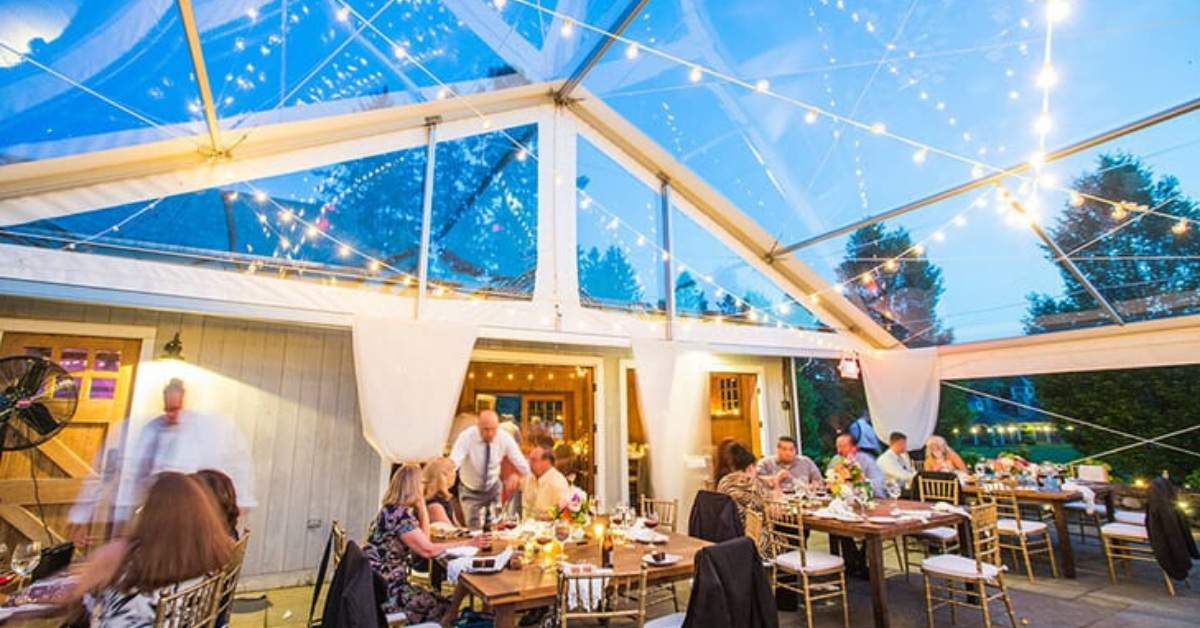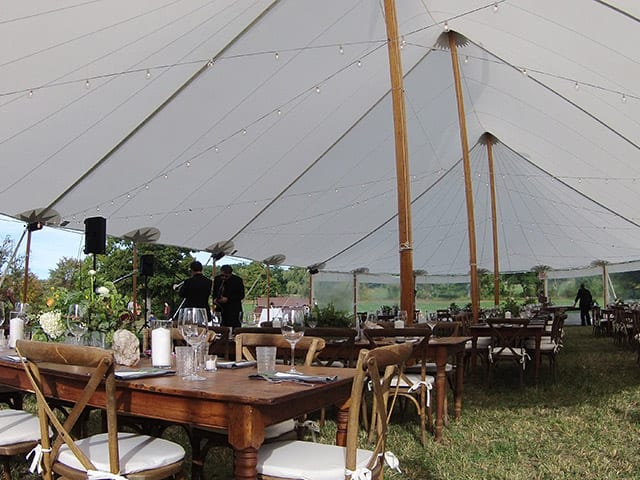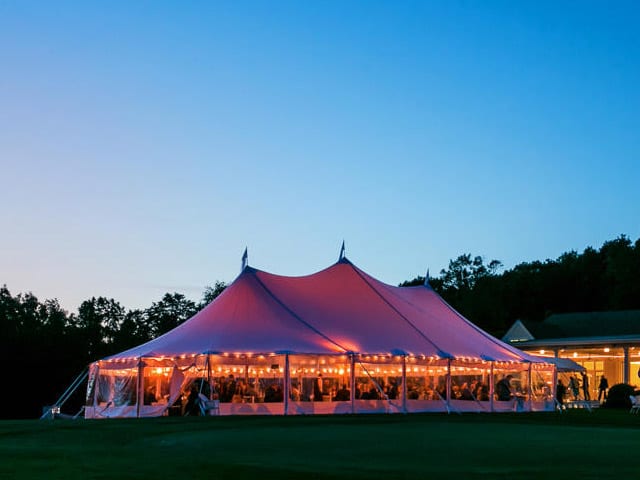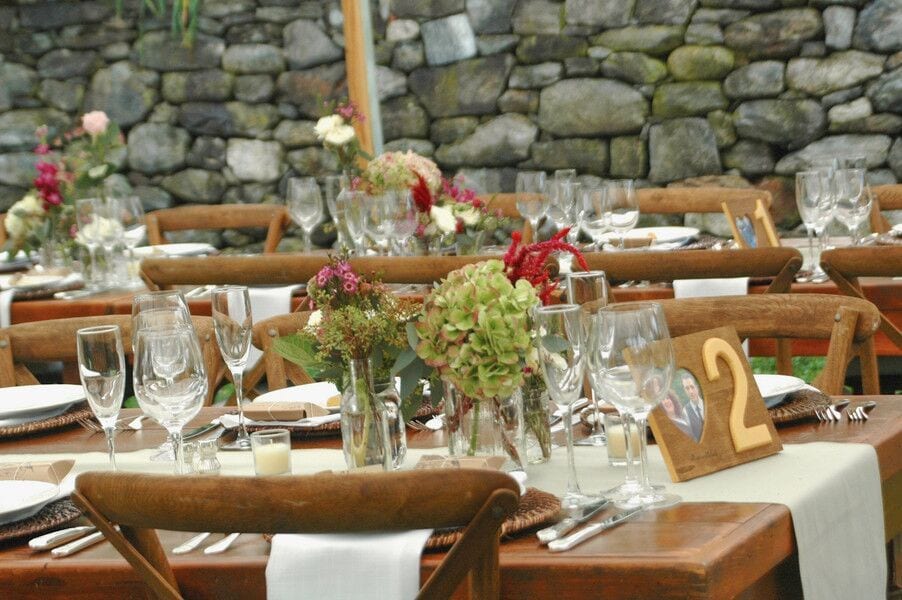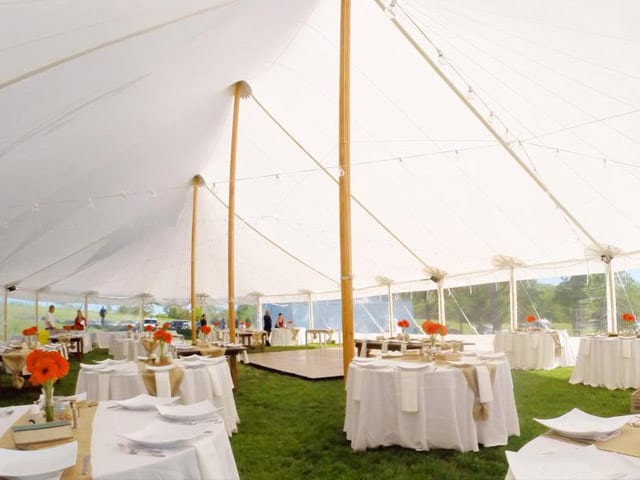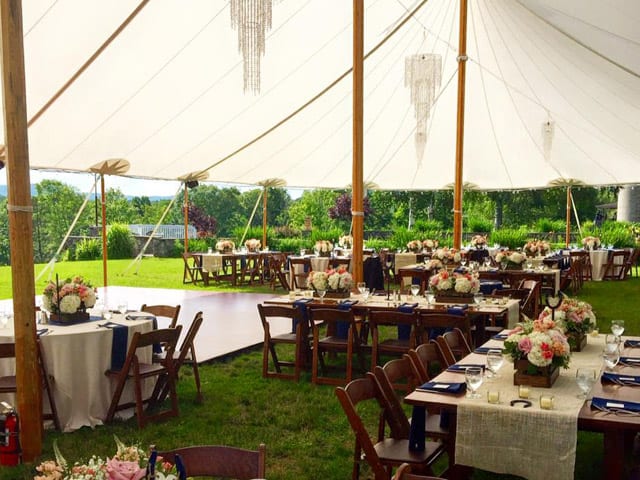 Tent Sales in Ossining, NY
If you require a specifically sized party tent for an extended time period, it's better to purchase than to rent. Customers can purchase a new or used tent from our vast inventory. Speak with one of our Tent Rental Representatives for more information about purchasing a tent with our straightforward process.
Additional Party Rentals offered in Ossining
Turnkey Party Rentals
We only work with the best businesses in Connecticut and New York to offer our clients with a comprehensive party rental package. We handle everything, including the tables, seating, fine china, and the floral accents to lighting, generators, and lavatories.
We provide quality dance floors, like our own Dark Walnut Dance Floors, special lighting, linens, connecting canopies, and heating systems. We are dedicated to delivering excellent service to our clients in the Ossining, NY area. Talk to a Tent Sales Representative for a list of turnkey party rental services we offer in the region.
Farm Tables
Our impressive Dark Walnut Farm Tables measure 8′ x 42″ wide and are great for a family-style spread. We harvest the lumber locally in Litchfield County, CT and expertly crafted here in our own shop. It's unique since it's native to the Ossining, NY area. We invite you to use them for your event or as useful head tables.
Interactive Party Planning Software
For your benefit, we provide customers with an interactive PartyCAD program that allows you the opportunity to plan the entire arrangement for your special event. It gives you the chance to really put the event into perspective. It's especially useful if you're quite far from Connecticut or New York. Make an appointment with one of our representatives by calling during business hours. We'll work with you to plan your next event.
Get a Free Estimate!
Why Durkin's for your Ossining Tent Rental?
With over a hundred years and four generations of experience, we just get better as the years go by. Whether you're ready to begin the planning stages for a wedding, picnic, company party, or any other type of event in the Ossining, NY area, you can rely on Durkin's. We'll do everything in our power to ensure the event is a success. Contact us for more information regarding our event and party tent rentals, today!
Ossining Rentals