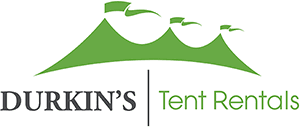 Peekskill, NY Tent Rentals
Durkin's has more than 100 years of background rendering professional tent rental services at reasonable prices found in the Peekskill, NY community. We arrange the details from the moment you secure your tent rental to the installation process to when the tent is finally taken down. With our spacious tents, we build a remarkable mood that results in an extraordinary event for your guests. We have a wide variety of sizes and tent styles in our inventory. With four generations of operating in the event and tent rental services industry, our operations are reliable.
We can assist you with:
Weddings
Graduation Parties
Festivals
Events
Get a Free Estimate!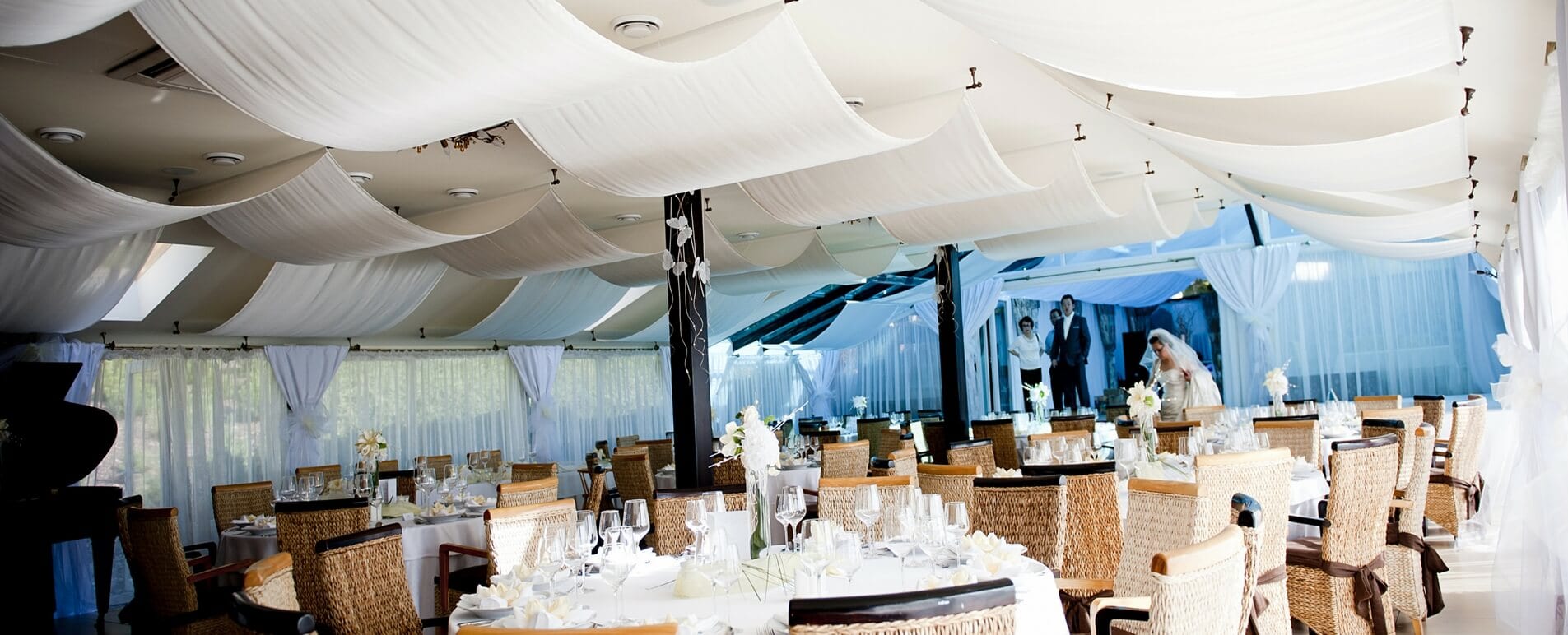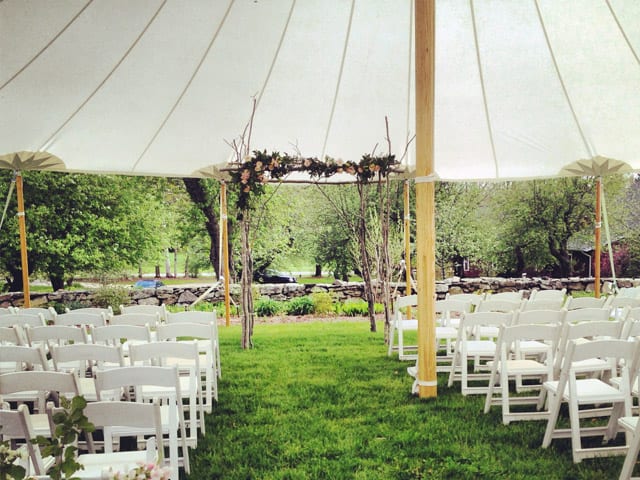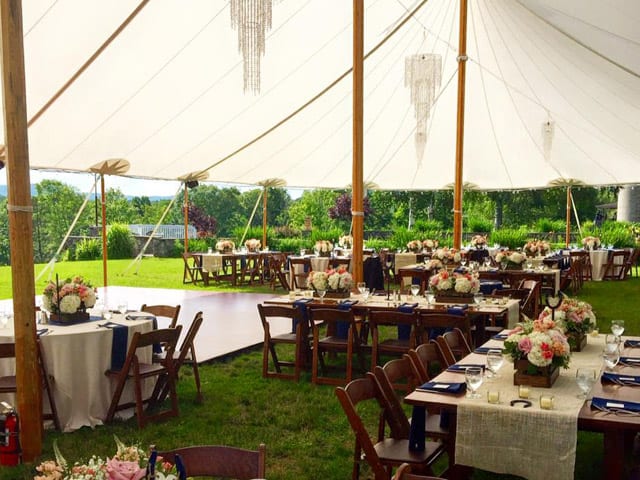 Our Different Tent Rentals
Frame Tents
We provide a blend of tent rental sizes differing from 10′ x 10′ to 40′ x 120′. Our tents are ideal as an enclosure for any kind of event you have planned. We have distinct dimensions for our greatly sought after Clear-Top Tents. This functional design is favored when clients cannot, or are not allowed, to stake down any type of constructions at your Peekskill, NY function. This specific type of tent also offers coverage of for areas like patios, driveways, pathways, decks or many other regions. It protects from water sprinklers and rain. It has a vast open space within the tent and comes with optional side curtains.
Pole Tents
Our practical Pole Tents range in size from 20′ x 20′ to 80′ x 220′. These tents come as two options, conventional pole tents or high peak Century tents. Our functional Pole Tents are designed for occasions of all sorts of sizes. If you need accommodation for fewer than 20 guests or for more than 1,000 guests, this is the ideal option for your event. You can choose side curtains for these tents while also remembering you will need a large area to install the entire setup.  
Sailcloth Tents
Our Tidewater Sailcloth Tents are a favorite among our clients. These prominent tents have high peaks and eaves in transparent sailcloth that enhances daytime festivities with soft glowing lighting and establishes a brightly lit brilliance for your night gatherings. Our Tidewater Sailcloth Tent is 100% waterproof and strong enough to guarantee your event is not spoiled by the irregular elements in Peekskill, NY. These highly sought-after tents range in size from 44′ x 43′ to 59′ x 119′.
Get a Free Estimate!
Tent Rentals for All Occasions in Peekskill
Peekskill Wedding Tent Rentals
Durkin's has more than 100 years of knowledge in the tent rental business in the Peekskill, NY region. Our wedding tent rentals come in a variety of sizes and styles. At Durkin's, we thoroughly plan and produce the best wedding party setup. We strive to guarantee the celebration is a night to treasure. We're proficient at creating various moods according to your personal taste. If you can dream it, then we'll work with wedding decorators, planners, and caterers to create what you have in mind.  
Durkin's rents the highest quality in wedding tents and offers preparation services for our tents and party rentals. Our Peekskill, NY specialists are your local experts who know exactly how to throw an elegant wedding party. We're not just setting up and then leaving you to it. We're going to use the venue to construct your wedding dream event that you've always wanted. With decades of experience under our belts, you can be certain that we're going to deliver.
Feel free to present us with your ideas because we're open to suggestions. Not only do we provide wedding tent rentals but we also rent out everything you could possibly need to make your wedding event a success. We are happy to rent out beautiful china, drapery, tables, crystal, linens, or anything else that might be necessary for your wedding evening. We are Peekskill, NY's number one pick for wedding tent rentals.
Peekskill Event & Party Tent Rentals
If you or your company needs a party tent rental, then you've come to the right company. Not only do we come highly recommended by our previous clients but we also offer event and party tent rental services at economical prices. We carry a vast collection of event and party tents for any occasion that includes everything from garden parties to elegant weddings.
If you're worried that you won't be able to set up the tent or take it down—there's no need because we conveniently provide these services. Our event tents can handle anywhere from 20 to 1,100 guests, thus allowing you to plan quite the festive occasion. We're known for providing party and tent rental services all around the Peekskill, NY area.
Get a Free Estimate!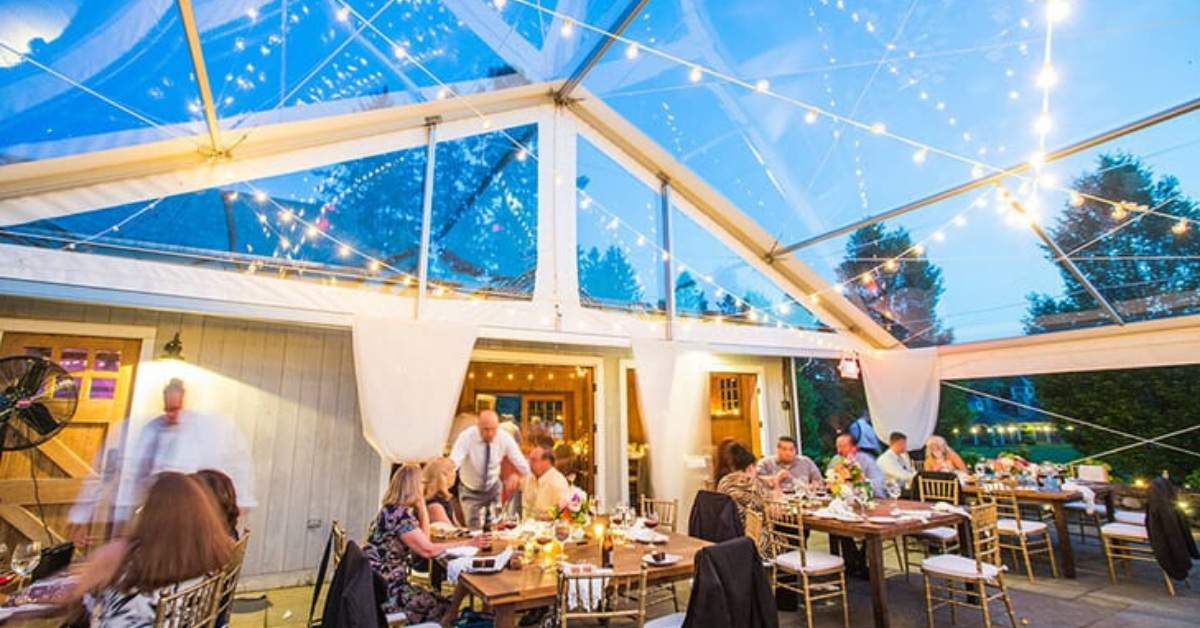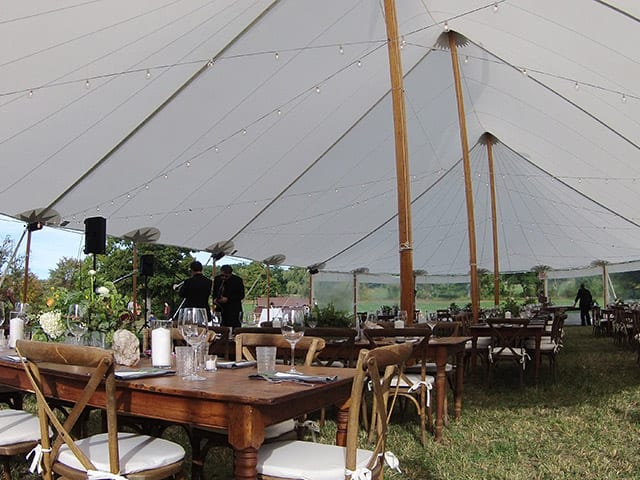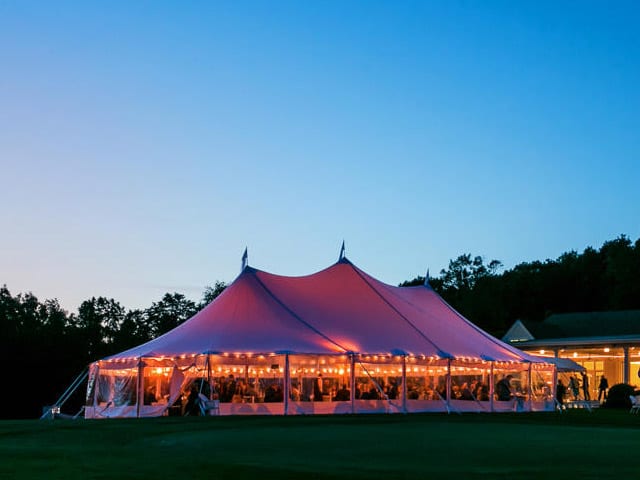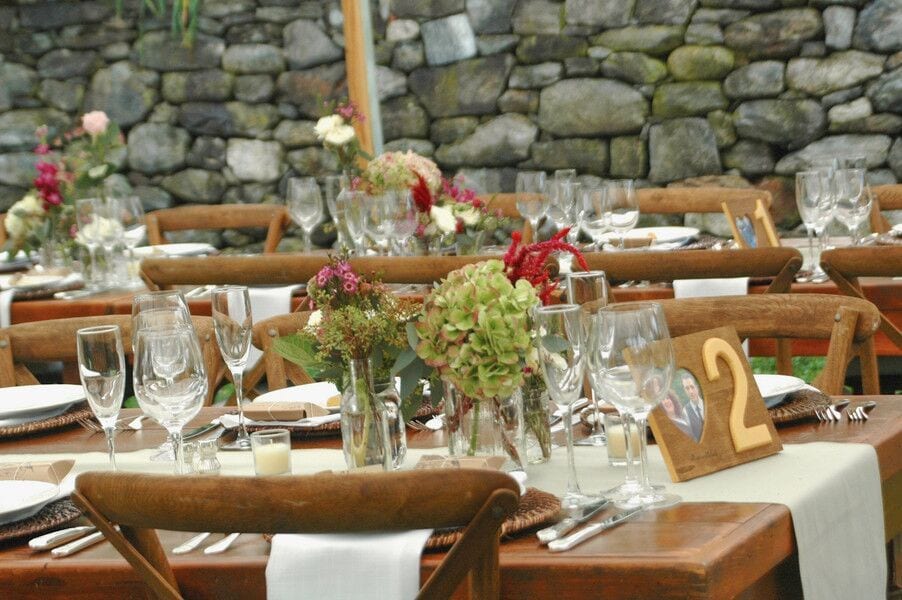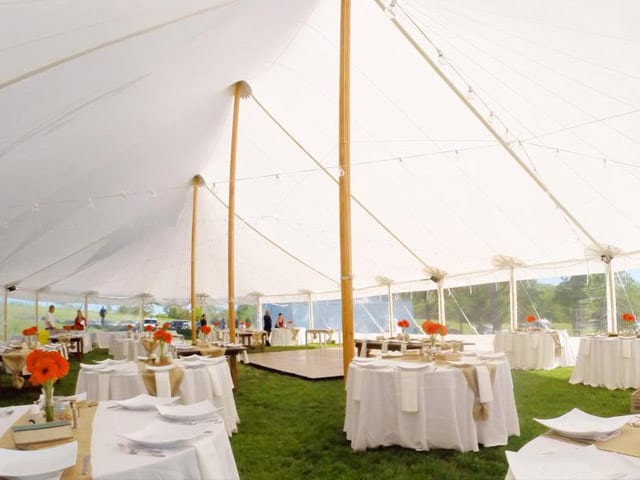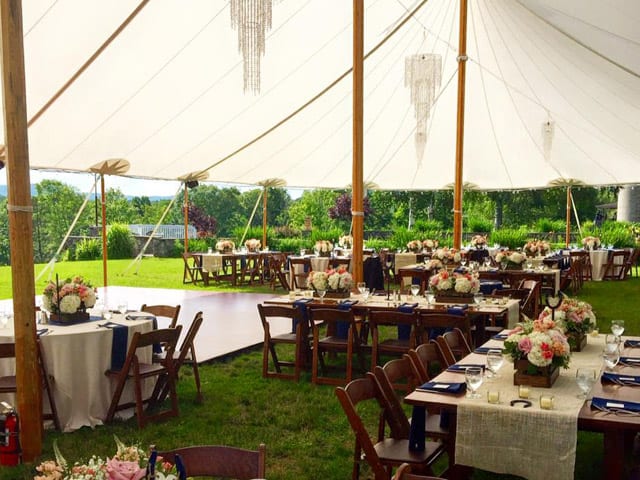 Tent Sales in Peekskill, NY
For those needing a tent for a long period of time, it might be a costly endeavor if you choose to rent. Luckily, we also have new and used tents for sale. Our used inventory is gently worn and practically still new. For more information, we're happy to speak with you. Talk with a Tent Rental Representative for more details about this prospect.
Additional Party Rentals offered in Peekskill
Turnkey Party Rentals
We work with a variety of dependable businesses in Connecticut and Peekskill, NY to provide our clients with complete party packages. We're always ready to provide you with everything you need from the china, seating, and drapery to the lavatories, lighting, and generators.
We deliver rented items such as dance floors, including our gorgeous Dark Walnut Dance Floors, connected canopies, special lighting, tables, and heating. We are proud to offer these trustworthy services to our Peekskill, NY clients. Ask our Tent Sales Representative for a full list of our turnkey rental services.
Farm Tables
Our magnificent Dark Walnut Farm Tables measure 8′ x 42″ wide and are best for any type of get-togethers. Expertly crafted in our shop, this lumber is locally obtained in Litchfield County, CT. These tables are remarkably unique because it's located in the area. These gorgeous tables can be used for your whole occasion or just as the head tables.
Interactive Party Planning Software
We have devised an interactive PartyCAD program that lets customers organize and design their special event. It gives you the advantage of seeing your event before renting any items. It's particularly helpful if you live far from Connecticut or Peekskill, NY. A customer service representative will be happy to assist you with your next special event.
Get a Free Estimate!
Why Durkin's for your Peekskill Tent Rental?
With a hundred years and four generations in the tent rental business, we're still working hard every single day. You can depend on the professionals at Durkin's to play your Peekskill, NY special occasion. We promise to work hard to make it a memorable event. We look forward to giving you the exceptional party tent rental services for your Peekskill, NY that you deserve.
Peekskill Rentals