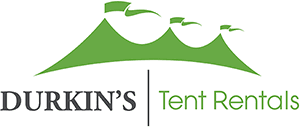 Pleasantville Tent Rentals
Durkin's Tent Rentals has been around for more than 100 years and for good reason. We consistently strive to provide the best possible service to our customers. Whether you have a wedding, a convention, or something else – We will be there from rental, to setup, and takedown. We also have a variety of different styles and price points to suit your needs. We want your event in Pleasantville to be unforgettable and are here to make it happen.
We can assist you with:
Weddings
Graduation Parties
Festivals
Events
Get a Free Estimate!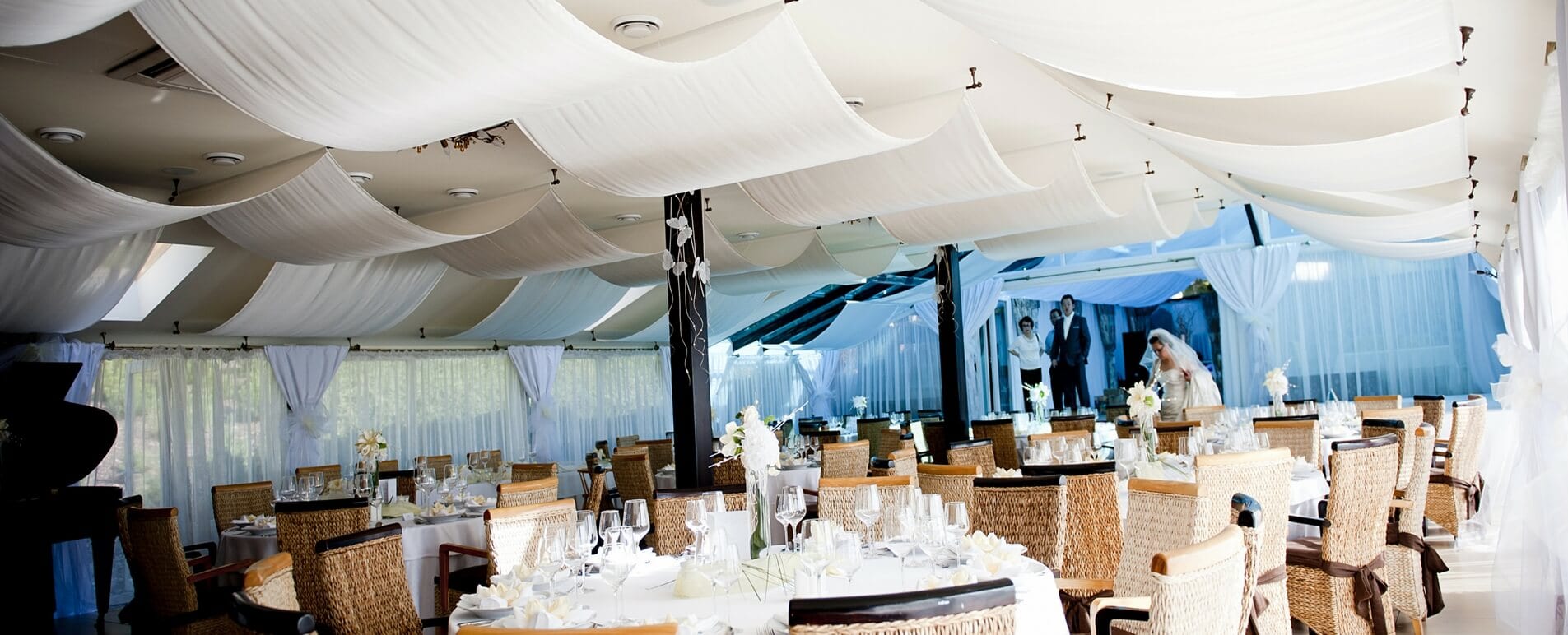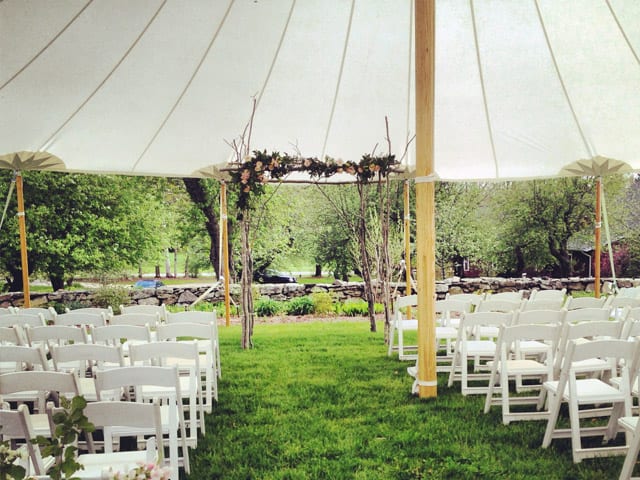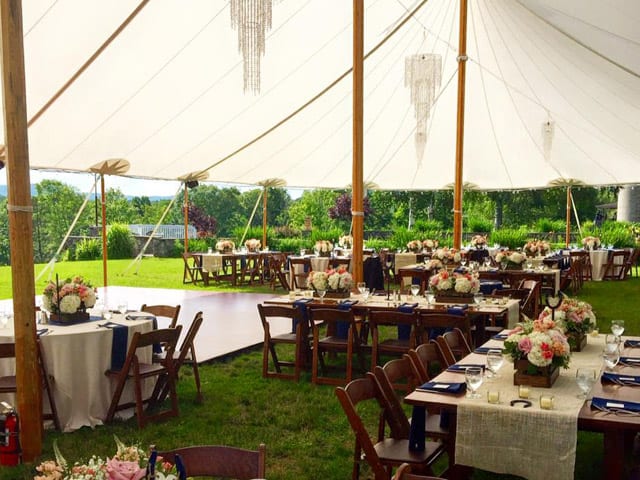 Our Different Tent Rentals
Frame Tents
Frame tents range in size from 10'x10' to 40'x120' and are best for when tents cannot be staked to the ground. They can cover patios, driveways, and even places where water sprinklers are present. While these tents are not enclosed, side curtains can always be added as an option.
Pole Tents
Pole tents come in two varieties: regular pole tents and high peak century tents. Both range from 20'x 20' to 80'x 220' and can house any size event. Like frame tents, they are not enclosed but can be installed with side curtains. The only thing to consider about pole tents is that it requires an open area for installation.
Sailcloth Tents
Sailcloth tents are our most popular Pleasantville rental and with good reason. They range from 44' x 43' to 59' x 119'. Our Tidewater Sailcloth Tents in particular are designed to accentuate natural light during the day and provide a light glow during the evening. They are also 100% waterproof and designed to withstand the elements. Simply put, we will ensure that your event can happen rain or shine.
Get a Free Estimate!
Tent Rentals for All Occasions in Pleasantville
Pleasantville Wedding Tent Rentals
They say that your wedding day is one of the most important days of your life. So of course you will want it to be successful. We are here to help make it happen. Do you want your Pleasantville wedding to have elegant mood?  A hipster, vibe? Or perhaps something else entirely? No matter what type of mood you are looking to create, we are here to make it happen. We even work with decorators, planners, and caterers to ensure that your vision comes to life.
Durkin's is also here to help you on your special day. We know your wedding is important which is why we only offer the most beautiful and highest quality wedding rentals. Additionally, we can even use the natural structure of your venue to personalize your space.
We also offer additional services for weddings such as tent complexes. Rain or shine, your guests will be able to move from tent to tent without trouble. We can even take care of other rentals such as tables, linens, and dishes. We want your wedding in Pleasantville to be a memorable event. And with us, we know it will be.
Pleasantville Event & Party Tent Rentals
Even if you are not planning a wedding but still need a tent, Durkin's has you covered. We have a large variety of tents, price points, and decorative materials to make your Pleasantville event come to life.
Best of all: Durkin's even will install and later remove the tents for you should you need it. We know that tent setup and deconstruction can be difficult, which is why we are here to help. We have handled thousands of events around the Pleasantville area for a hundred years. We know what we are doing and that nobody else can do it better.
Get a Free Estimate!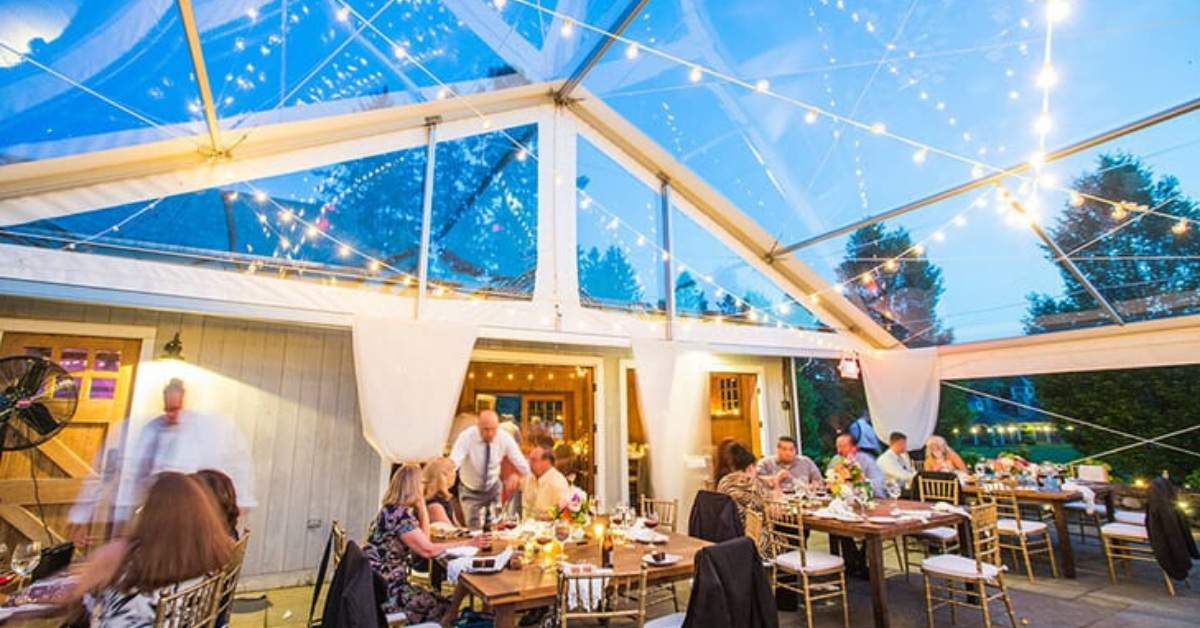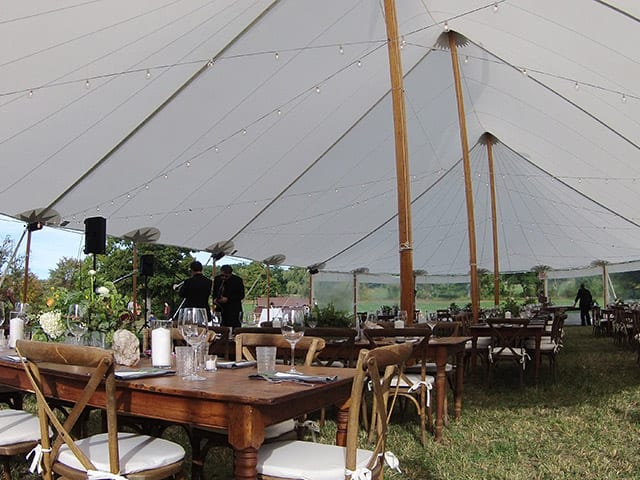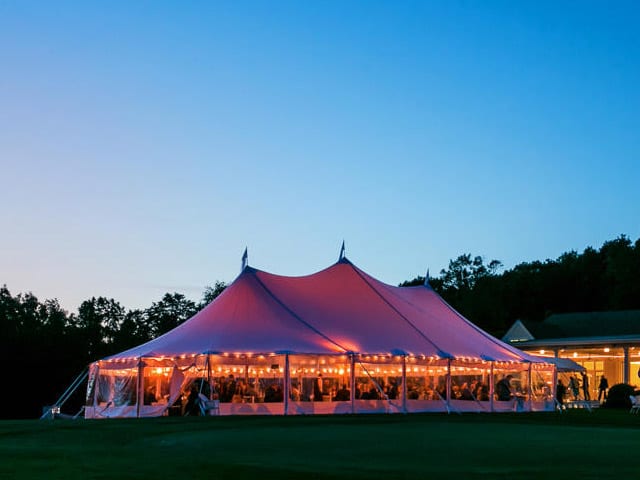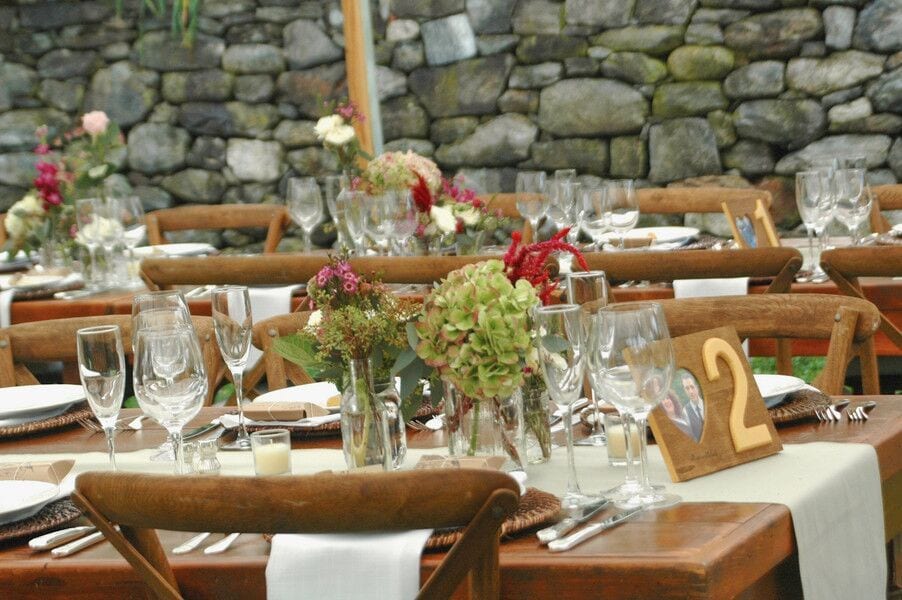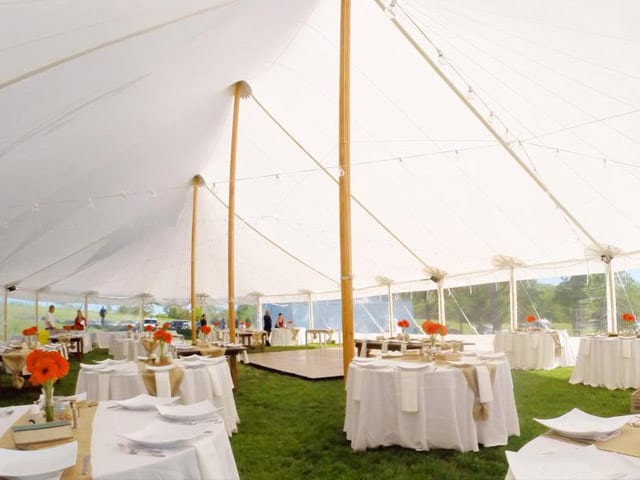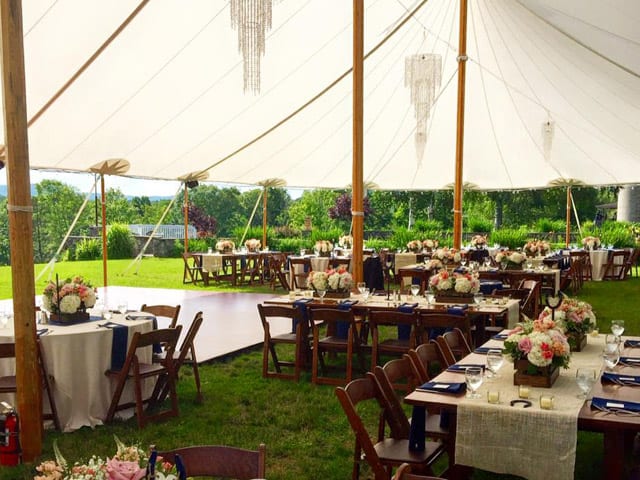 Tent Sales in Pleasantville, NY
But maybe your event is a long-term one and renting is impractical? Luckily, we still have the resources to help you out. We also offer tents for purchase. You can order one from our extensive inventory or even purchase a brand new one. For more information, please contact our Pleasantville tent rental representative.
Additional Party Rentals offered in Pleasantville
Turnkey Party Rentals
When you come to Durkin's for your Pleasantville event, we will happily take care of anything you may need. Our turnkey rentals provide everything you may possibly need: Caterers, dishware, linens, crystals, and more. You can also be sure that whatever you rent is of outstanding quality. For, we work only with the finest Connecticut and New York companies to ensure that you have an excellent product.
We even have many products that other rental companies lack. For instance, we are happy to provide you with a dance floor, lighting, connecting canopies, and so much more. If you would like a complete list of our services, please contact your Pleasantville tent sales representative.
Farm Tables
Does your event need a table for a family-style meal? Our Our Dark Walnut Farm Tables measure 8′ x 42″ wide and are individually handcrafted. All the wood is lumbered in Litchfield County, CT and then masterfully handcrafted.
Interactive Party Planning Software
Far away from Connecticut or New York? Not an issue. Durkin's Tent Rentals even offers party-planning software. Our package will allow you not only to visualize your event, but also work out all the minor details from a distance.
Get a Free Estimate!
Why Durkin's for your Pleasantville Tent Rental?
After four generations and one hundred years, Durkin's is still committed to the highest standard of quality possible. We have worked to earn our reputation and vow to never be complacent. We are here to help make your Pleasantville event unforgettable. Whether it is a wedding, a festival, a graduation, or anything in between, we look forward to serving you.
Pleasantville Tent Rentals