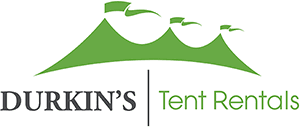 Pound Ridge Tent Rentals
Durkin has provided the Pound Ridge area the best tent rental services at an affordable price for more than 100 years. Our tents can provide a top of the line atmosphere that is of the highest quality to make your Pound Ridge event absolutely unforgettable. We will be there to support you from setup to take down. We offer a variety of styles of tents, and we have perpetuated excellent customer service and workmanship for the last four generations..
We can assist you with:
Weddings
Graduation Parties
Festivals
Events
Get a Free Estimate!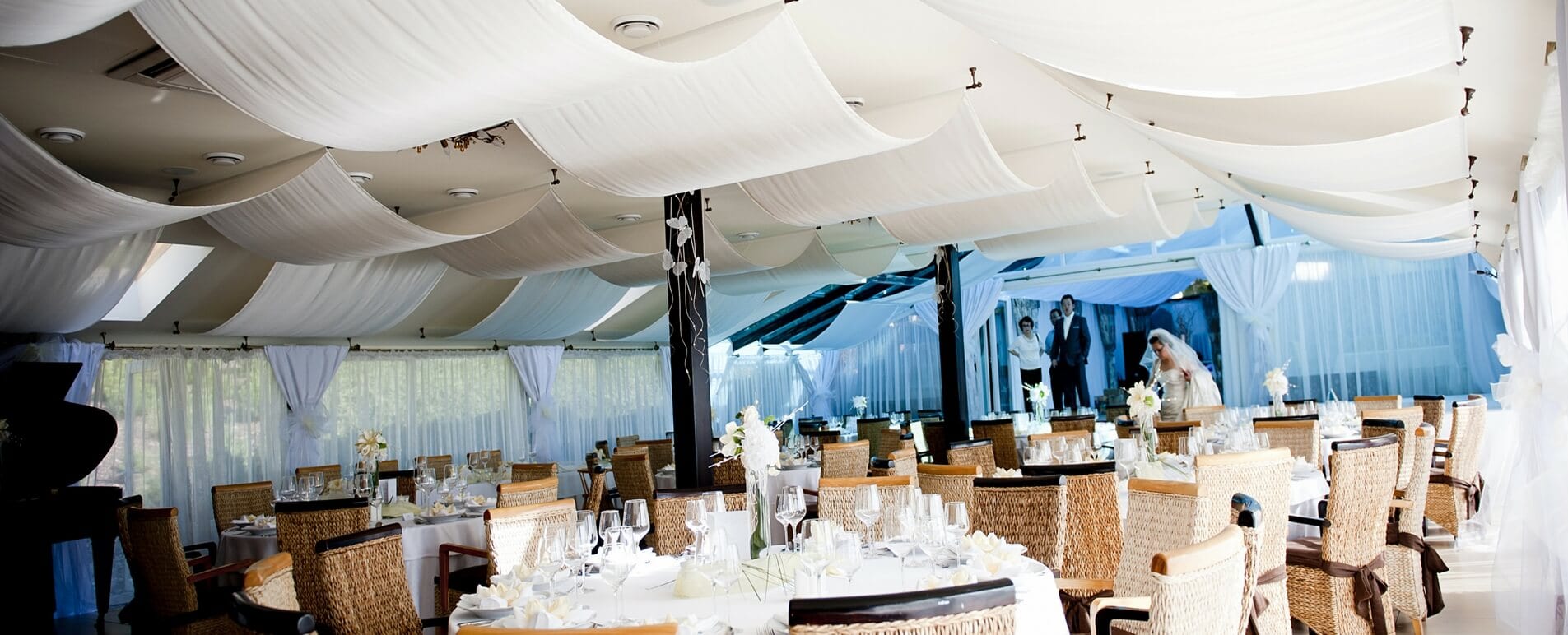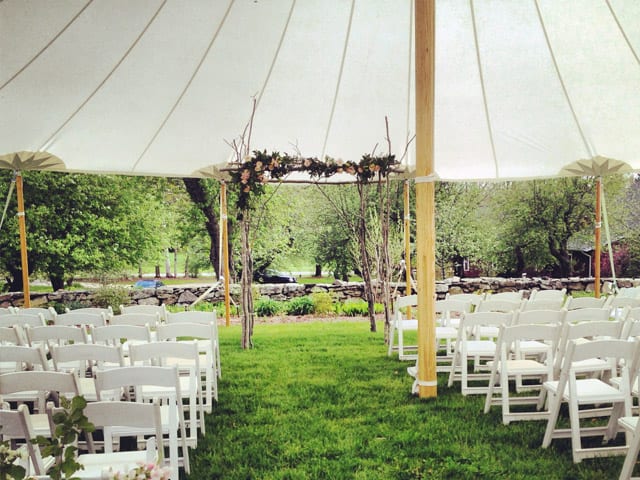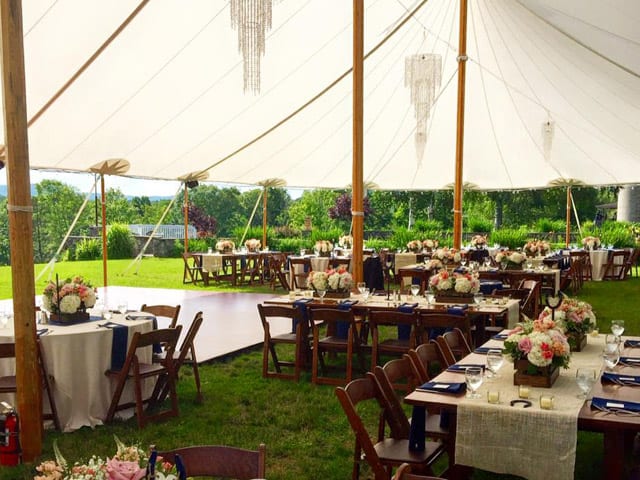 Our Different Tent Rentals
Frame Tents
Frame tents range in size. They go from 10'x10' all the way up to 40'x120'. Certain sizes are available in Clear Top Tents as well. Frame tents are a great solution for events where the tents cannot be staked down. Frame style tents are excellent for your Pound Ridge home as well. They are useful for covering patios, driveways, or over areas that have water sprinklers. We can offer side curtains to protect against weather elements or direct traffic flow. Frame Tents have no obstructions inside, so they serve a variety of uses.
Pole Tents
Durkin of Pound Ridge offers Pole Tents that range from 20'x20 to 80' x 220'. These tents are available in two types including Regular Pole Tents and High Peak Century Tents. Pole tents are specifically designed for their capacity to cover any size event. They are appropriate for your Pound Ridge event from 20-1100 guests. Pole Tents can also come with side curtains. This style tent requires a wide-open area in order to be installed properly.
Sailcloth Tents
Our most desired line of tenting in Pound Ridge is the Tidewater Sailcloth tent. These incredible tents have sculpted peaks and waves that come in translucent sailcloth. These beautiful tents enhance daytime events with the glow of natural light. And can be illuminated for evening events. Durkins Tidewater Sailcloth tent fabric is totally waterproof and durable to ensure your event is not ruined by weather events. These tents range in size from 44'x43' to 59'x119'.
Get a Free Estimate!
Tent Rentals for All Occasions in Pound Ridge
Pound Ridge Wedding Tent Rentals
At Durkins, we have over 100 years of experience and will work tirelessly to deliver the perfect ambiance for the Pound Ridge wedding of your dreams. If you are seeking an elegant black-tie look, warm and inviting garden party, or anything in between, we are prepared to set you up with the perfect tent solution for you. We work closely with wedding planners, decorators and caterers to ensure your vision is brought into existence.
Durkins of Pound Ridge has the top-level tents for weddings. Our tent experts use the highest quality, most attractive wedding tent structures in the industry. We can utilize the natural features of the venue you have chosen to complete an elegant and high-end tent space for your wedding.
Durkins of Pound Ridge can also offer you a tent complex for your wedding guests to navigate from tent to tent. We offer other party rental equipment such as tables, dishes, linens and other necessary items for creating a cohesive and beautiful wedding atmosphere.
We are the top choice for your Pound Ridge wedding tent rental
Pound Ridge Event & Party Tent Rentals
If you need a tent for a special occasion, we have you covered! Our tent rental services ensure that you will not need to pay an exorbitant amount of money for your tent. We have many different types of tents for you to choose from. Tent rentals are great for graduations, anniversaries and family reunions. Whether you have 20 or 1100 people, Durkins of Pound Ridge can make your tented event happen simply and affordably. There is no one as experienced as Durkins!
Get a Free Estimate!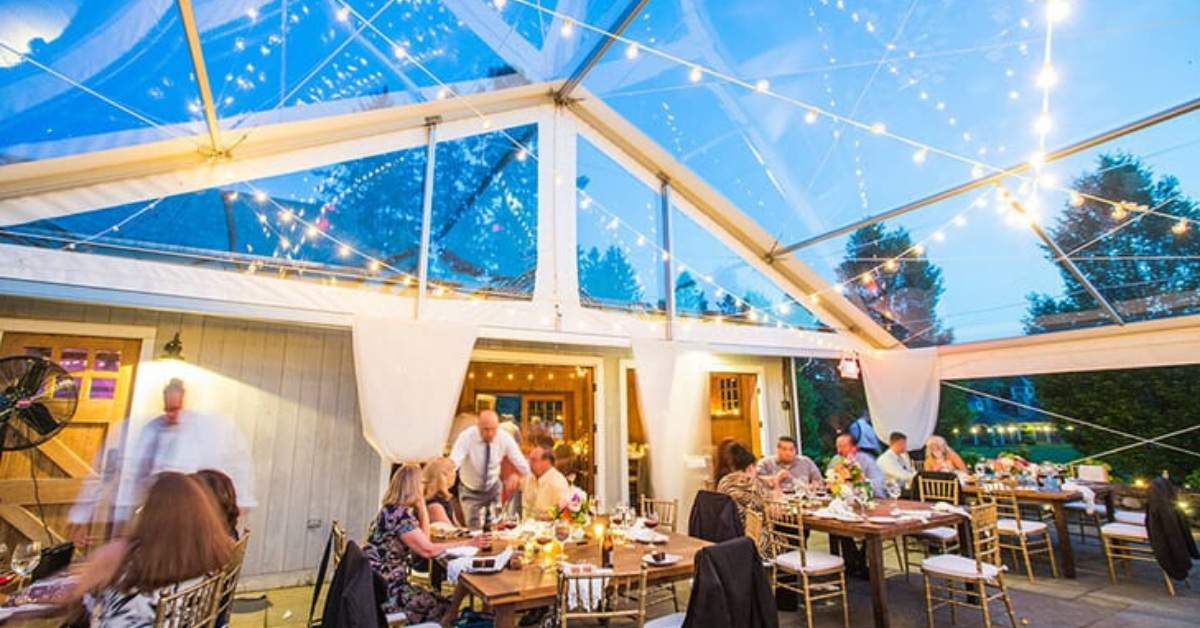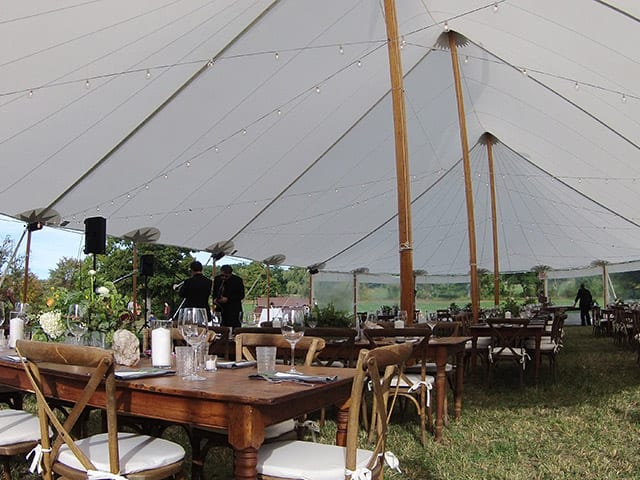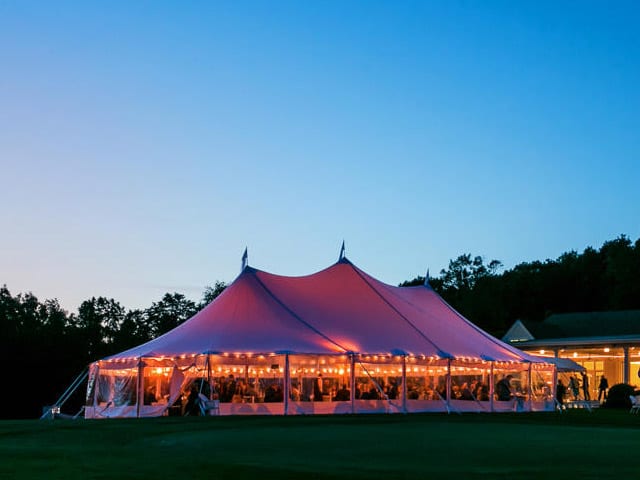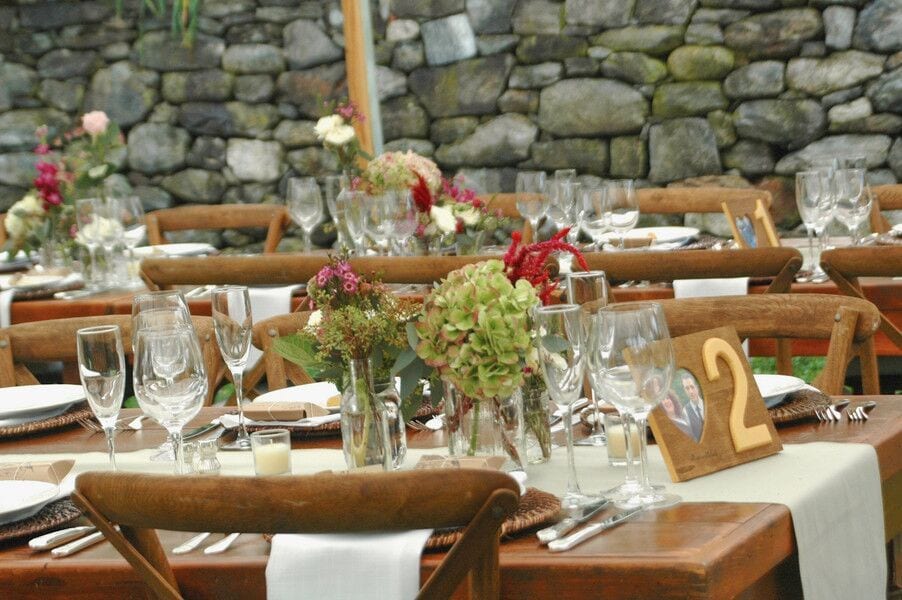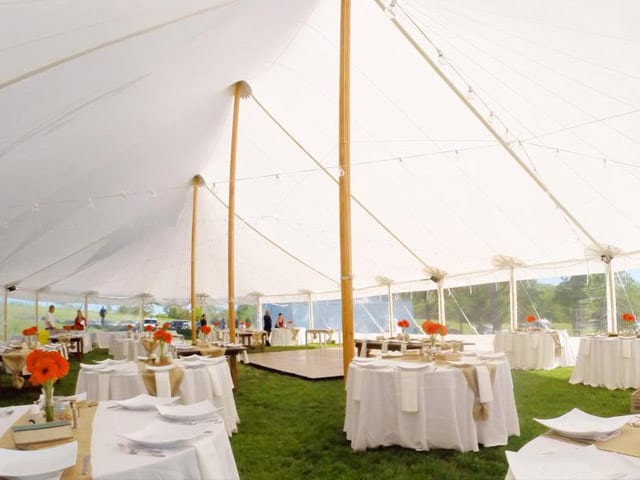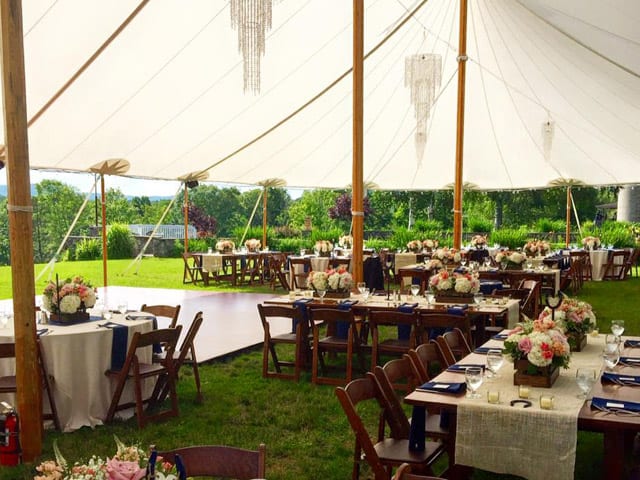 Tent Sales in Pound Ridge, NY
If you have a need for specific tent for the long term, we can make arrangements for tent purchases. If renting is impractical, you can buy tents from our new or used inventory! Speak with a tent expert at Durkins of Pound Ridge today!
Additional Party Rentals offered in Pound Ridge
Turnkey Party Rentals
We work with the finest companies in the area to give you the complete package you are looking for. We can help you with every aspect of your big event by helping provide caterers, linens, florals, bathroom facilities, electric generators, crystal décor and dishware.
We have high end dark wood dance floors, chairs, heating systems, tables, connecting canopies and specialty lighting! We make sure our Pound Ridge party rental clients are always happy with their event. Call us for a list of our services.
Farm Tables
We offer high-end artisan Dark Walnut Farm Tables for your event. These tables are 8'x42" wide and are perfect for your guests to share a meal family style. The wood is harvested locally in Litchfield County, and is crafted right in our shop. This table is beautiful and unique and would be an excellent addition to your event. It would be suitable for a couples table or to seat your guests all together.
Interactive Party Planning Software
Our interactive party planning software, Party CAD, gives us a unique edge. At Durkins of Pound Ridge, we offer this software that can help you visualize your party on paper. This is an exceptional tool to use if you don't live locally to Pound Ridge and would like to see how your event will look. Call to speak to a tent rental representative at Durkins of Pound Ridge right away to start planning your party!
Get a Free Estimate!
Why Durkin's for your Pound Ridge Tent Rental?
At Durkins of Pound Ridge, we have over 100 years of tent rental experience. For more than four generations, we have helped clients plan their weddings, anniversaries, birthdays, festivals, and graduation parties. We want to help make your event unforgettable. We are Pound Ridges best tent rental company and our goal is help you have the event you've been dreaming of!
Pound Ridge Tent Rentals