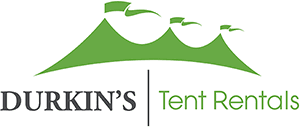 Putnam County Tent Rentals
For more than 100 years, Durkin's has produced premium and affordable tent rental services located in Putnam County. We take care of everything from the time of rental to setting it up to taking it down. With our excellent tents, we create an atmosphere that's unlike any other and produce an unforgettable event for you anywhere in Putnam County. We provide a variety of tents that come in many styles. As you'll find out, even over the span of four generations, our work ethic continues to make us proud.
We can help with:
Weddings
Graduation Parties
Festivals
Events
Get a Free Estimate!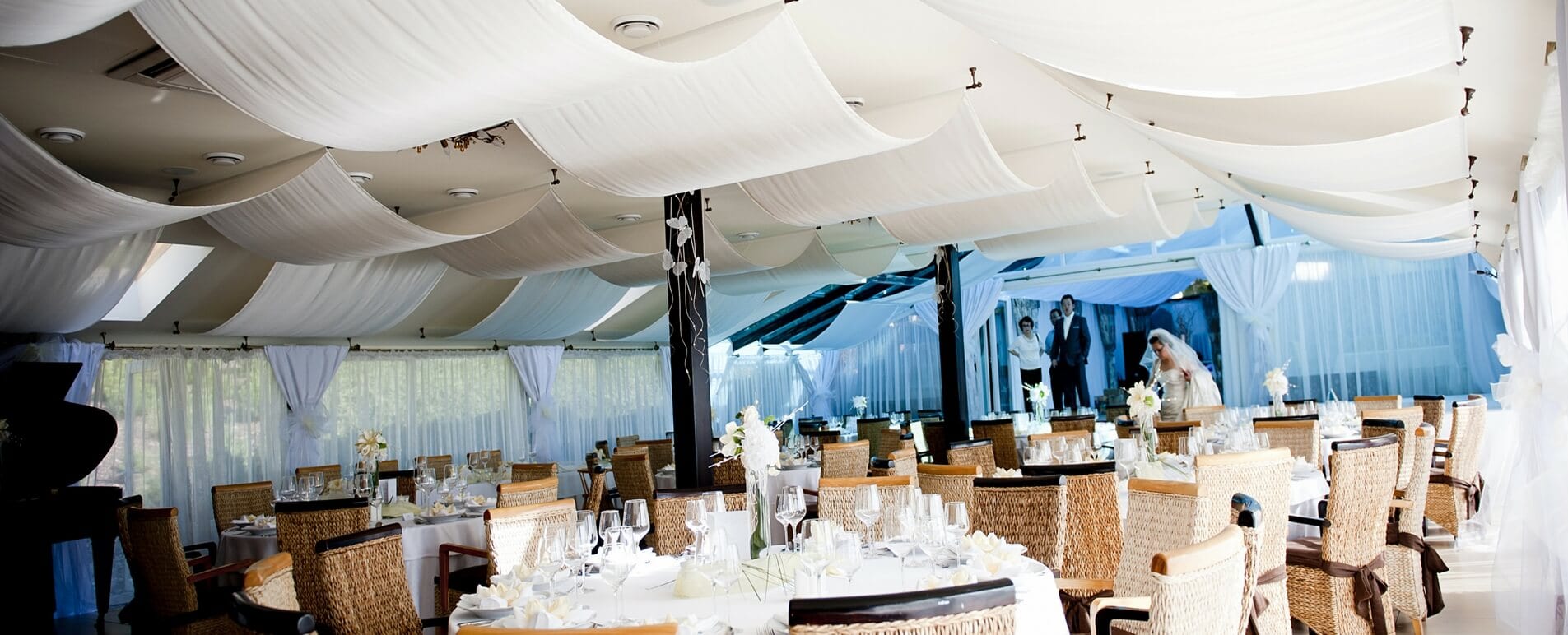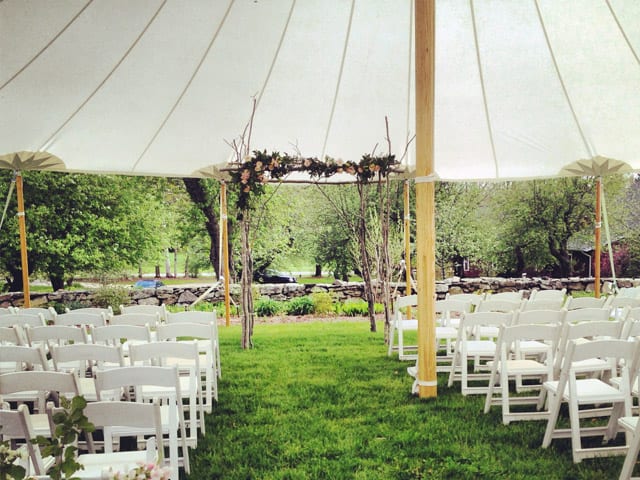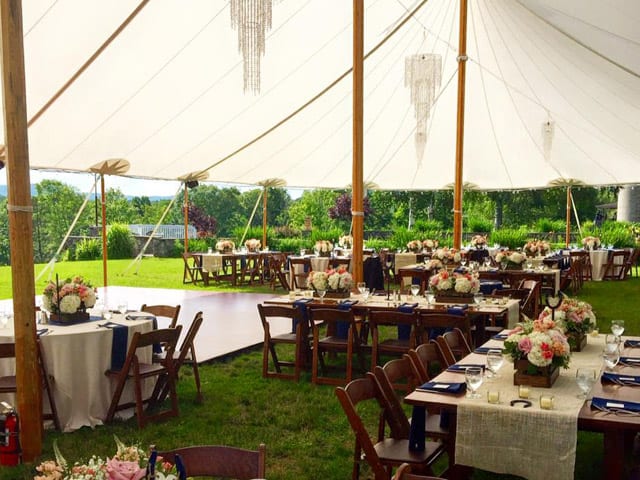 Our Different Tent Rentals
Frame Tents
Our tents range in size from 10′ x 10′ to 40′ x 120′ and we also carry select sizes in our sought-after Clear-Top Tents. This practical design is preferred when you're unable, or not allowed, to stake down the tents at your event in Putnam County. This type of tent also provides coverage of driveways, patios, decks, and areas that need protection from water sprinklers. These tents are free of obstacles within the enclosed area and come with optional side curtains.
Pole Tents
Our Putnam County Pole Tents vary in size from 20′ x 20′ to 80′ x 220′ and come in two options, regular pole tents or high peak Century tents. Our high-quality Pole Tents are intended for events of all sizes, whether you need seating to accommodate 20 people or more than 1,100 people. We do allow for side curtains as an option but these particular tents require a wide area for proper installation.
Sailcloth Tents
Our Tidewater Sailcloth Tens are our most popular line of tents in Putnam County. These excellent tents have prominent peaks and overhangs in transparent sailcloth that improves daytime celebrations with naturally radiant light and an elegant glow for your evening functions. Our classic Tidewater Sailcloth Tent fabric is absolutely 100% waterproof and durable to ensure that when your special day arrives, nothing is impacted by the unpredictable elements in Putnam County. These tents range in size from 44′ x 43′ to 59′ x 119′.
Get a Free Estimate!
Tent Rentals for All Occasions in Putnam County
Putnam County Wedding Tent Rentals
Durkin's has more than 100 years of expertise in the tent rental industry in the Putnam County region. We strive to deliver the best for your Putnam County wedding ceremony and ensure the event is unforgettable. We're experts at creating a variety of atmospheres from a sophisticated mood, a relaxed backyard party, or anything you have in mind. We've got what you need with our Putnam County wedding tents in a variety of styles. Plus, we work hand-in-hand with wedding planners, decorators and caterers to bring your concept to life.
Durkin's delivers the best in tents for weddings and provides the set up of our gorgeous wedding tents as a part of our services. Our Putnam County experts only use the finest quality wedding tents. We take advantage of the natural features of your chosen venue to create a fashionable and classy wedding tent space. We always work within your choices.
If you would prefer to construct a tent system that allows your wedding guests to mingle from tent to tent, we can do this too! In addition to the wedding tent rental, we also rent supplementary party rentals. This includes dishes, tables, linens, and anything else you might need to make your wedding an unforgettable night. We are Putnam County's best choice for wedding tent rentals.
Putnam County Event & Party Tent Rentals
Are you in need of a tent for a joyful occasion? Well, you've come to the right place. With our Putnam County event and party tent rental services, you never have to pay an absurd amount for the entire tent. We carry a variety of tents for every type of occasion. We cater to everyone from backyard parties to significant events such as a graduation.
Durkin's provides installation and removal services of all tents for all events as needed. We have a variety of available options to fit your needs. Our tents can seat from 20 to 1,100 guests making it entirely possible for you to plan an event of epic proportions. We take care of setting up for events all over the Putnam County area. You won't find another tent rental company out there like us!
Get a Free Estimate!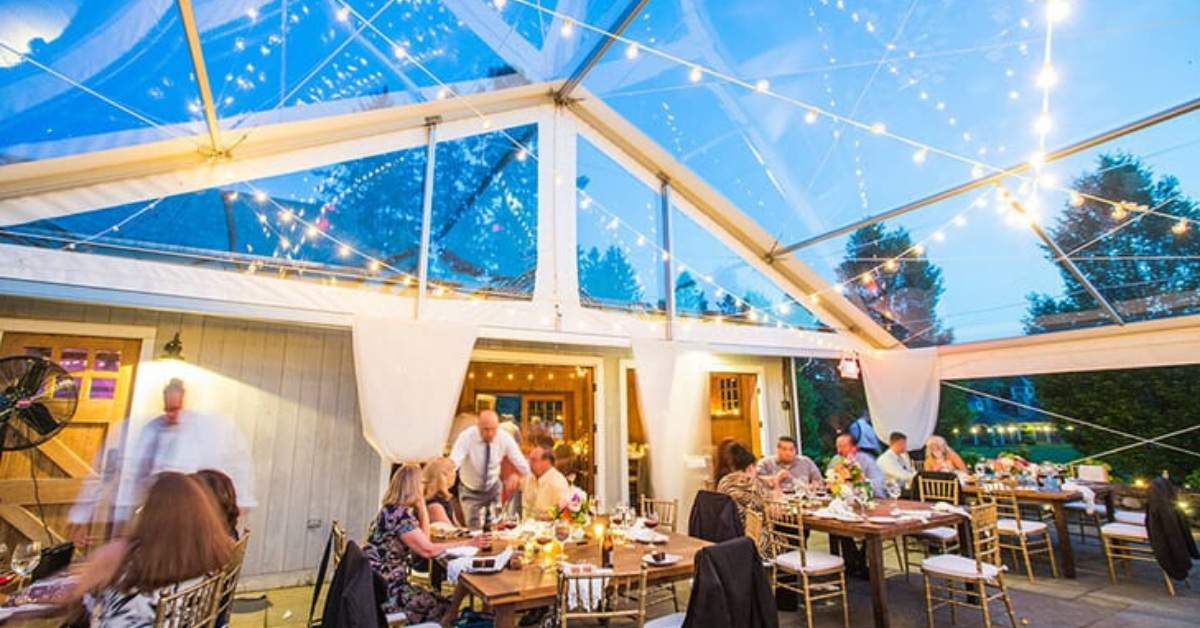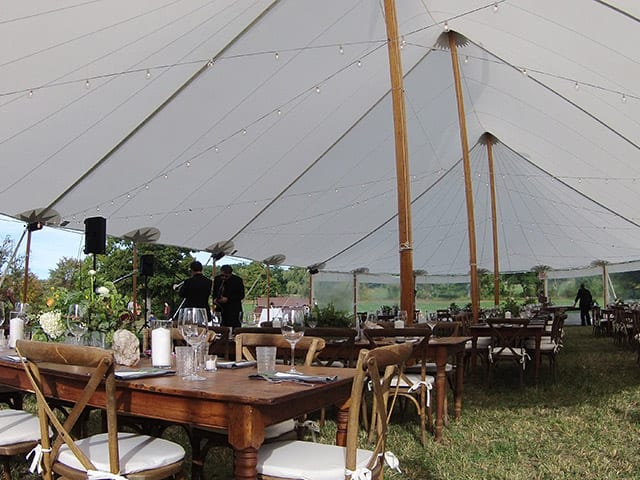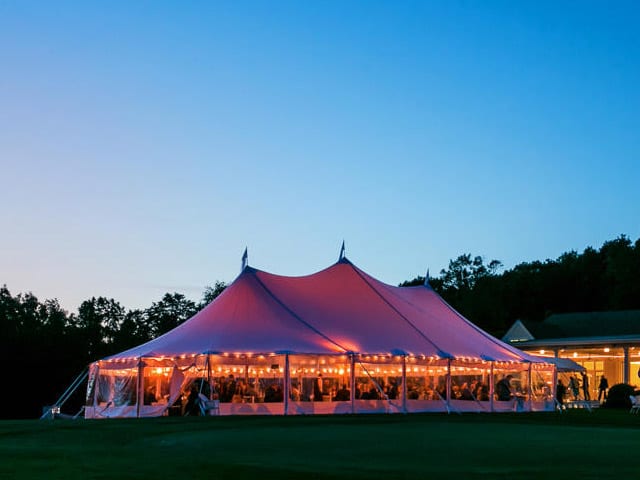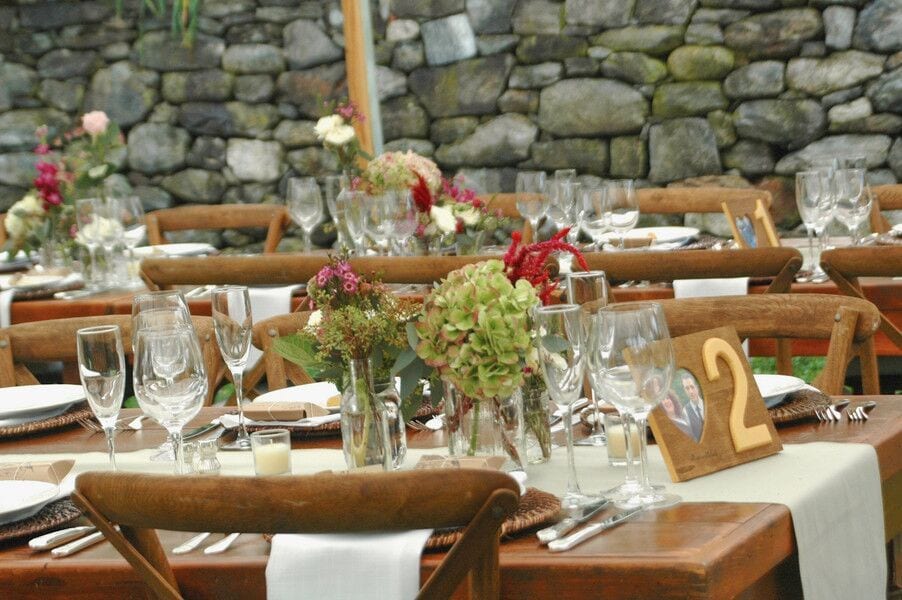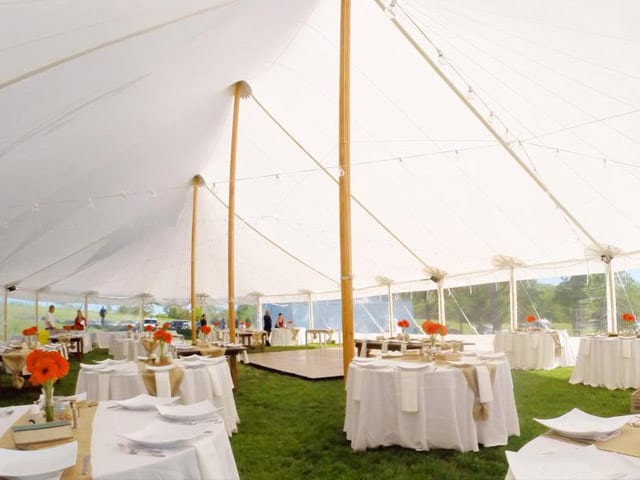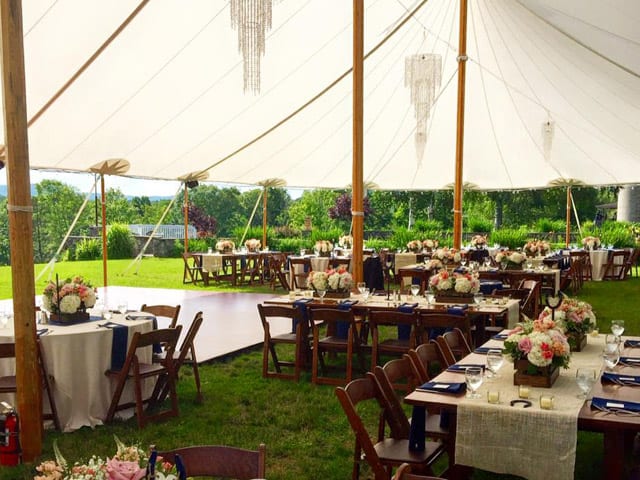 Tent Sales in Putnam County
If you need a specific tent for an extended period, it's impractical to rent. We allow for the purchase of tents. Customers can buy them new or from our vast inventory. Talk with a Tent Rental Representative for additional information about this option. Purchasing a tent should be fast and simple for Putnam County residents.
Additional Party Rentals Offered in Putnam County
Turnkey Party Rentals
We work with excellent businesses in Connecticut and New York to present you a comprehensive package. We prepare for everything, including the catering, linens, fine china, and the floral accents to lighting, generators, and lavatories.
We provide dance floors, such as our own Dark Walnut Dance Floors, special lighting, tables, seating, connecting canopies, and heating systems. We are proud to deliver the best service to our clients in Putnam County. Speak to a Tent Sales Representative for the full list of turnkey party rental services we provide to our happy clients.
Farm Tables
Our gorgeous Dark Walnut Farm Tables measure 8′ x 42″ wide. These are ideal for a family-style spread. The lumber has been locally harvested in Litchfield County, CT and masterfully designed here in our very own shop. This furniture is vastly unique because it's native to the Putnam County area. You can utilize them for your whole occasion or even just as head tables.
Interactive Party Planning Software
For your convenience, we have an interactive PartyCAD program that gives you an opportunity to arrange and plan the entire setup of your special occasion. This gives you the chance to truly visualize your event. It's especially beneficial if you're far from Connecticut or New York. Schedule an appointment by giving us a call. A representative will work with you to help you plan your next event.
Get a Free Estimate!
Why Durkin's for your Putnam County Tent Rental?
With about a hundred years and four generations of expertise under our belt, age hasn't made us complacent. Whether you're planning a wedding, carnival, graduation party, or any other type of event in Putnam County, you can depend on Durkin's. We'll ensure that your amazing event goes off without a hitch. We are extremely proud of our history. We look forward to delivering the best service to you at your event in Putnam County.
Putnam County Tent Rentals