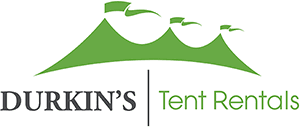 Redding Tent Rentals
Durkin's has delivered the most affordable tent rental services in Redding, CT for over 100 years. We've got your event covered from beginning to end. With the most exceptional tents in the region, we create an amazing atmosphere and make your event memorable. We offer a variety of tents styles and not to mention that our work ethic still runs strong even over the course of the preceding four generations.
We can help with:
Weddings
Graduation Parties
Festivals
Events
Get a Free Estimate!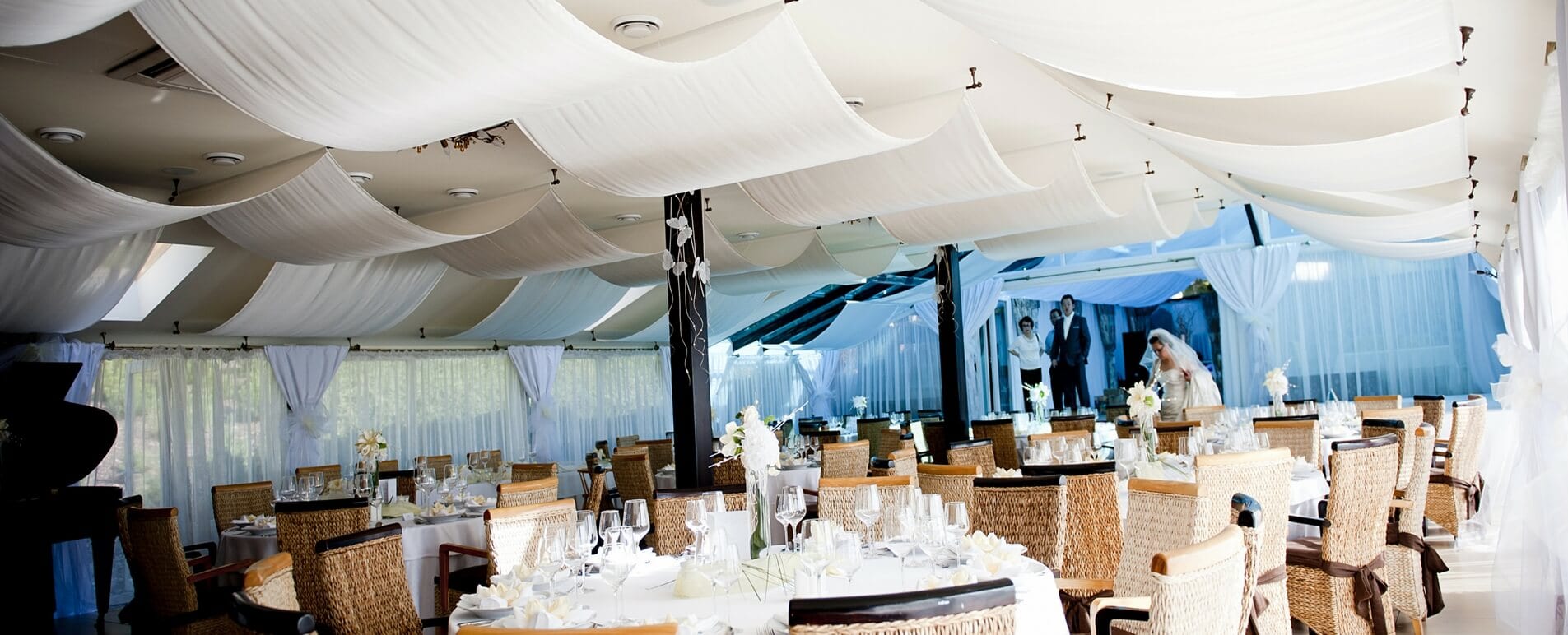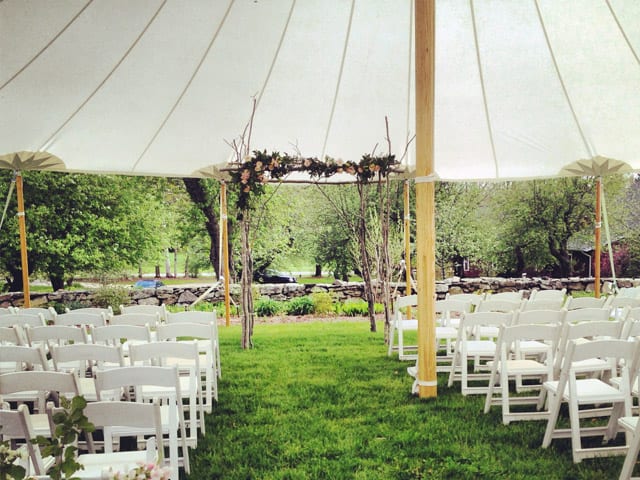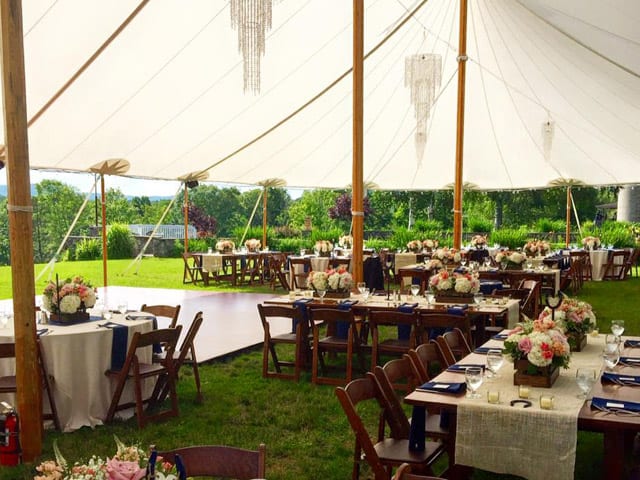 Our Different Tent Rentals
Frame Tents
These come in different sizes from 10′ x 10′ to 40′ x 120′ and a few dimensions are ready for rent in our highly coveted Clear-Top Tents. This set-up is perfect when you cannot, or aren't permitted to, stake down any structures for your event. This tent variety provides coverage of spots like patios, driveways, decks, or over points where water sprinklers are close by. These tents are free of barriers inside the enclosed space and side curtains are featured as a selection.
Pole Tents
Our Pole Tents go from 20′ x 20′ to 80′ x 220′ in size and are available in two types; regular pole tents and high peak Century tents. Pole Tents can be used for any occasion that comes with available seating to accommodate 20 to 1,100 guests. We include optional side curtains but keep in mind these tent types require significant space for proper installation.
Sailcloth Tents
Our extremely popular line of tents in Redding, CT, the Tidewater Sailcloth Tents, contain sculpted tops and eaves in glossy sailcloth that flatter any daytime event with gleaming natural lighting and softly shines for an evening gathering. Our extraordinary Tidewater Sailcloth Tent fabric is absolutely 100% waterproof and strong enough guarantee your event is not impacted by the elements. Sizes for these tents specifically range from 44′ x 43′ to 59′ x 119′.
Get a Free Estimate!
Tent Rentals for All Occasions in Redding, CT
Redding Wedding Tent Rentals
Durkin's has over 100 years of experience and we strive to carefully produce the perfect setting for your Litchfield County wedding event to sure it's unforgettable. Whether you want to create a sophisticated vibe, a garden party mood, or anything else we will get it done with our Litchfield County wedding tents in a variety of styles. We work together with planners, decorators, and caterers to bring your ideas to life.
Durkin's produces premium rental tents for weddings, and we'll assist you with the installation of our lovely wedding tents. Our experts always use the high-grade quality wedding tent constructions. If possible, we will try to take advantage of the fundamental features of your special event venue to create a sophisticated wedding tent area.
If you want to construct a tent frame that lets your wedding guests mingle from tent to tent, we'll gladly help you create the space. Moreover, with our wedding tent rentals, we extend our event rentals to include extras like tables, linens, tables, seating and other necessary event items to create a grand and impressive wedding event. We are Redding, CT's obvious choice for the best in wedding tent rentals.
Redding Event & Party Tent Rentals
Need the perfect tent for a celebratory event? Well, look no further because Durkin's has you covered! When using our party rental services, you get the best quality event tents at the best prices. We are capable of catering to various types of event tents for afternoon parties to marriage receptions, or for graduations.
Durkin's offers prompt tent installation and removal services for your special occasion and caters to your expectations. Our spacious tents can fit from 20 to 1,100 people giving you the flexibility to plan the function you would like! We manage all types of events throughout Redding, CT. We guarantee that you won't find a business around that can beat our quality of service and event prices.
Get a Free Estimate!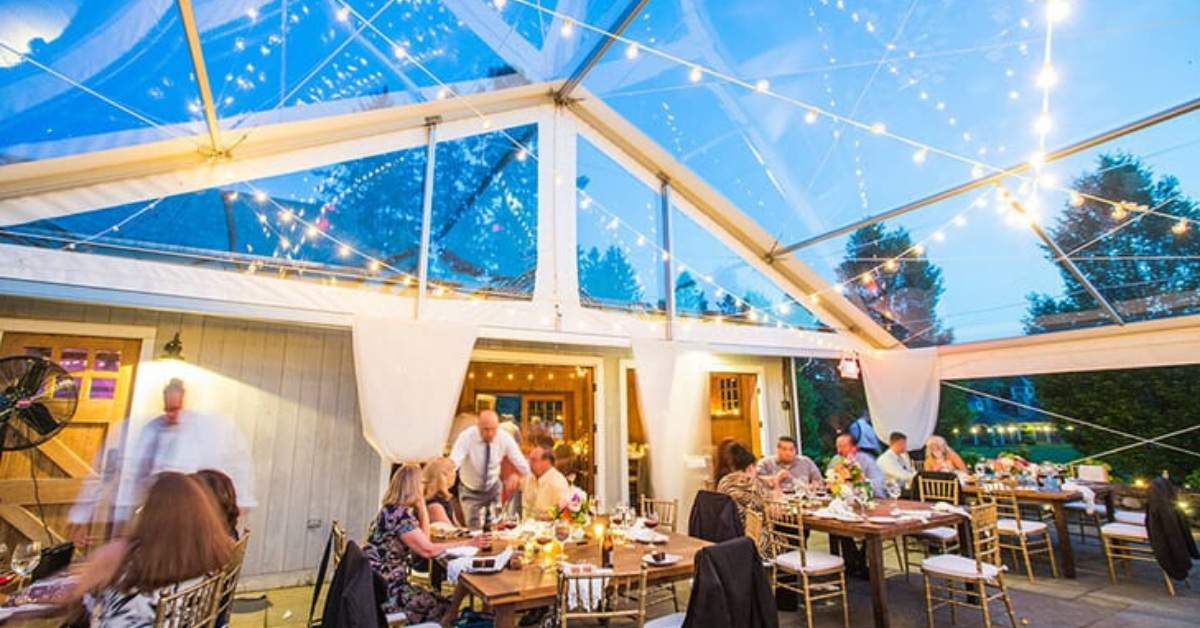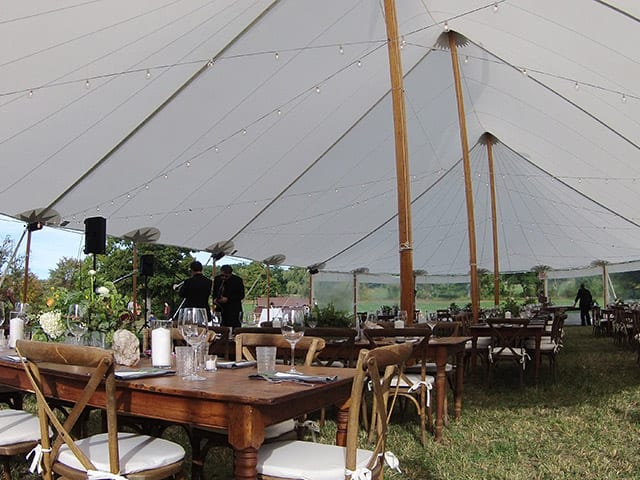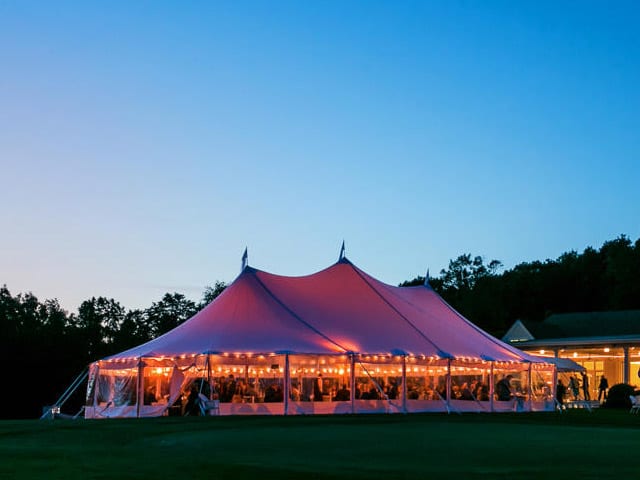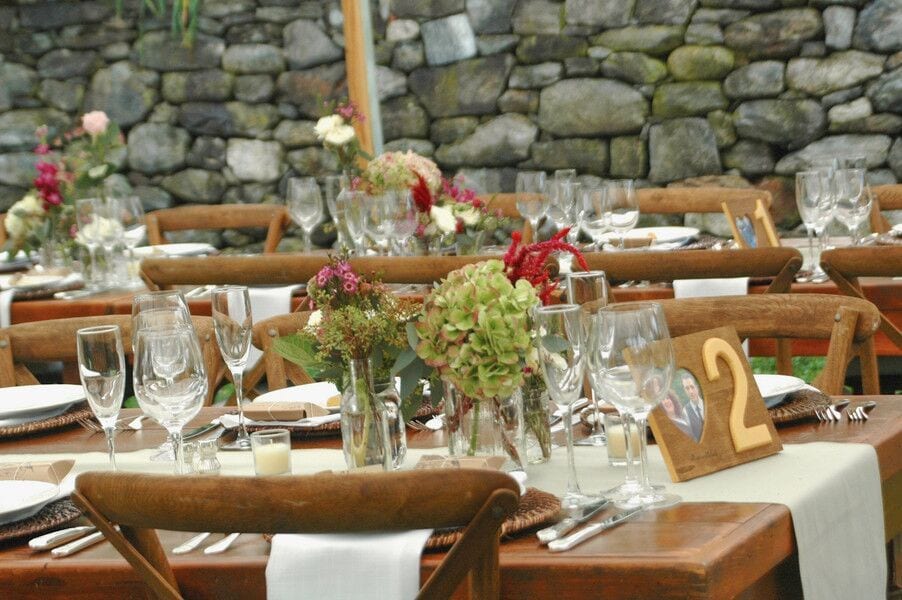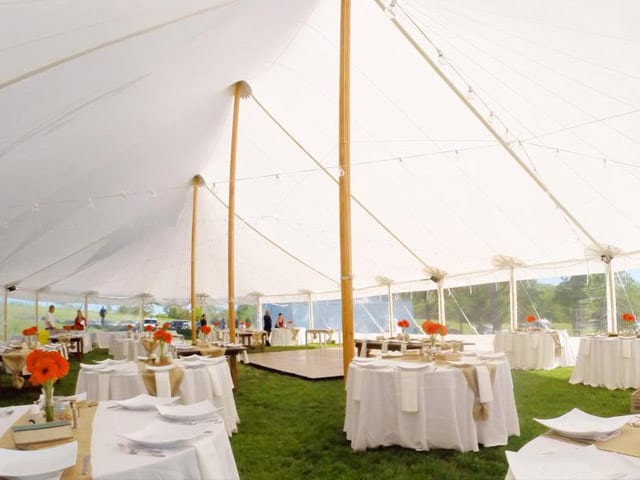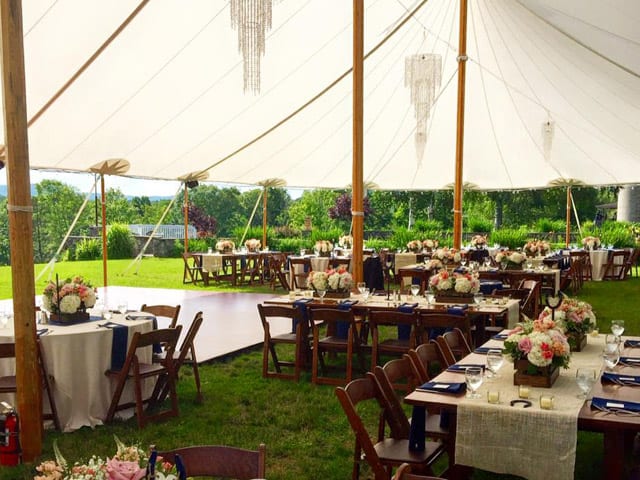 Tent Sales in Redding, CT
If you require the use of a particular tent for any time frame outside of normal rental period, then renting would not be ideal. It's a better option to purchase a tent, which we're more than happy to sell you a new tent or a gently used one straight from our inventory. Give us a call and ask to speak to Tent Rental Representatives for additional details about our tent sales. We make purchasing a tent in Redding, CT an effortless process.
Additional Party Rentals Offered in Redding, CT
Turnkey Party Rentals
Our history of working with superior businesses in Connecticut and New York to deliver undeniably spectacular party packages speaks for itself. You know you're in good hands because we take care of everything; from wedding planners to sculptures, linens, fine china, and floral decor to dramatic lighting effects, bathroom facilities, and backup generators.
We offer party rental essentials like dance floors, like our very own Dark Walnut Dance Floors, distinctive lighting, decorative arrangements, tables, attached canopies, and heating systems. Our stellar reputation shines because we always meet the needs of our clients in Redding, CT. Speak with a Tent Sales Representative to receive a comprehensive list of additional services that we can supply.
Farm Tables
Our stunning Dark Walnut Farm Tables measure 8′ x 42′ wide, making these the ideal table for any family-style spread. The lumber was collected and harvested in Litchfield County, CT. Afterward; it was masterfully crafted right in our own shop. These tables are an individual staple because the wood is local to the Redding, CT area. We are delighted to rent them out to our clients for their party events.
Interactive Party Planning Software
To support your party planning efforts, we provide an interactive PartyCAD program that gives you the tools you need to picture your upcoming event. Organize and plan the design of your special event, which can be beneficial if you reside outside of Connecticut or New York. Reach out to set up an appointment with a representative who can assist you with the preparation for your event.
Get a Free Estimate!
Why Durkin's for your Redding, CT Tent Rental?
Durkin's has four generations and a hundred years of experience delivering exceptional work. The years have made is work extra hard to provide the best service at the most competitive rates in the region. You can count on us to provide event and tent rentals for a wide variety of events or celebrations in Redding, CT. We are happy that our clients recognize stellar service and we look forward to having your business in the years to come in Redding, CT!
Redding Tent Rentals