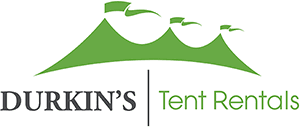 Stratford Tent Rentals
Durkin's is honored to be Stratfords leading tent rental service for over 100 years! Our affordable event rental products are high quality for your convenience. From setup to takedown, our team has you covered to assure your Stratford event flows smoothly. And, to be certain your rental meets all of your unique needs, we offer additional products: ranging anywhere from tables to decorative pieces. Durkin's is your trusted Stratford tent rental service!
We can help with:
Weddings
Graduation Parties
Festivals
Events
Get a Free Estimate!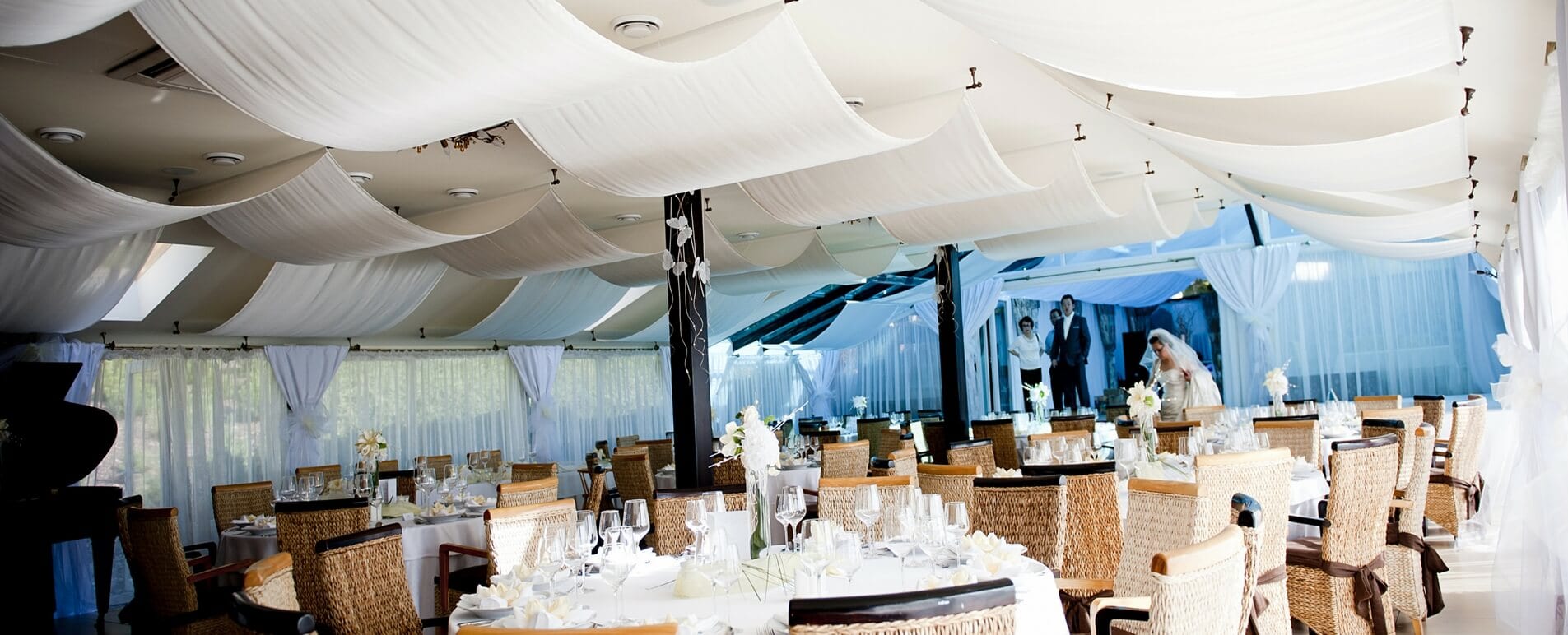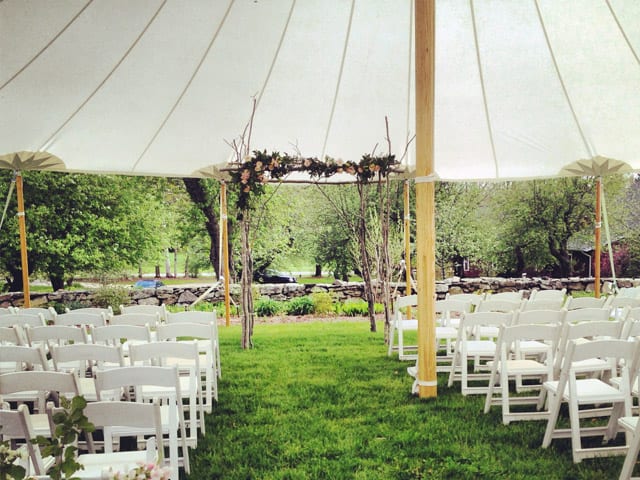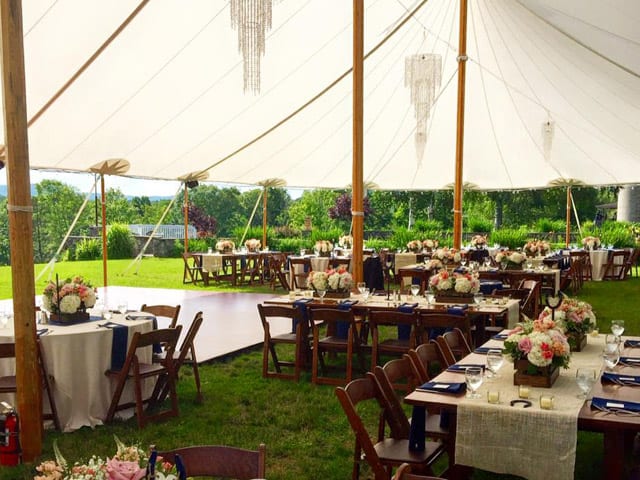 Our Different Tent Rentals
Frame Tents
With sizes from 10'x10' and 40'x120', our Standard Frame Tends are a great option for venues where staking a tent is not possible. This style is ideal for public venues such as black-tops, aphalt platforms, or patios! Wherever your Stratford event is held, the Frame Tent provides offers ample coverage and, if you'd like, side curtains for extra coverage. For extra lighting, we also offer select sizes in our Clear-Top tent options.
Pole Tents
Our Pole Tents range in size from 20'x20' to 80'x220'. There are two available styles: the regular pole tent, and the high peak Century Tent, which is best suited for festivals, or events in need of taller ceilings! Pole Tents are a great option for events of all sizes, from 20 seats to 1,100. Because this style of tent requires staking, we recommend employing their rental for open areas, such as a field or park.
Sailcloth Tents
Our Tidewater Sailcloth Tents range from 44'x43' to 59'x119', and are our most popular option! Sculpted peaks and translucent fabric create a statement piece by showcasing the natural light of your event. Don't worry: our Tidewater Sailcloth fabric is 100% waterproof, to keep your Stratford event safe from any unplanned weather.
Get a Free Estimate!
Tent Rentals for All Occasions in Stratford
Stratford Wedding Tent Rentals
Your wedding is an important day in your life: and you deserve coverage to assure a smooth ceremony. Durkin's has 100 years of experience in delivering beautiful event rental products, to give your guests coverage without sacrificing aesthetic. We want your Stratford wedding to be both memorable and unique.
Our team of professional representatives are happy to help you arrange for additional party rentals, such as tables, linens, dishes, and decorative pieces. To assure a consistent and beautiful theme, our team is happy to work with your event planners to coordinate colors and fabrics! Don't sweat the finer details: Durkin's is here to help. We are Stratford's trusted wedding tent rental service.
Stratford Event & Party Tent Rentals
Be it twenty guests to a thousand, Durkin's has you covered with our Stratford event tent rental services! Not only do we offer a wide variety of tent sizes and styles, but our prices are affordable for your convenience! We work with you to determine the best tent option for your Stratford event.
Our team of professionals has you covered from installation to removal of tents or pieces at your event. We can help you comfortable seat your guests, as well as work with your planner/decorator for the best possible layout. We've handled more events in Stratford than our competitors for over 100 years–and we're happy to continue offering our expertise.
Get a Free Estimate!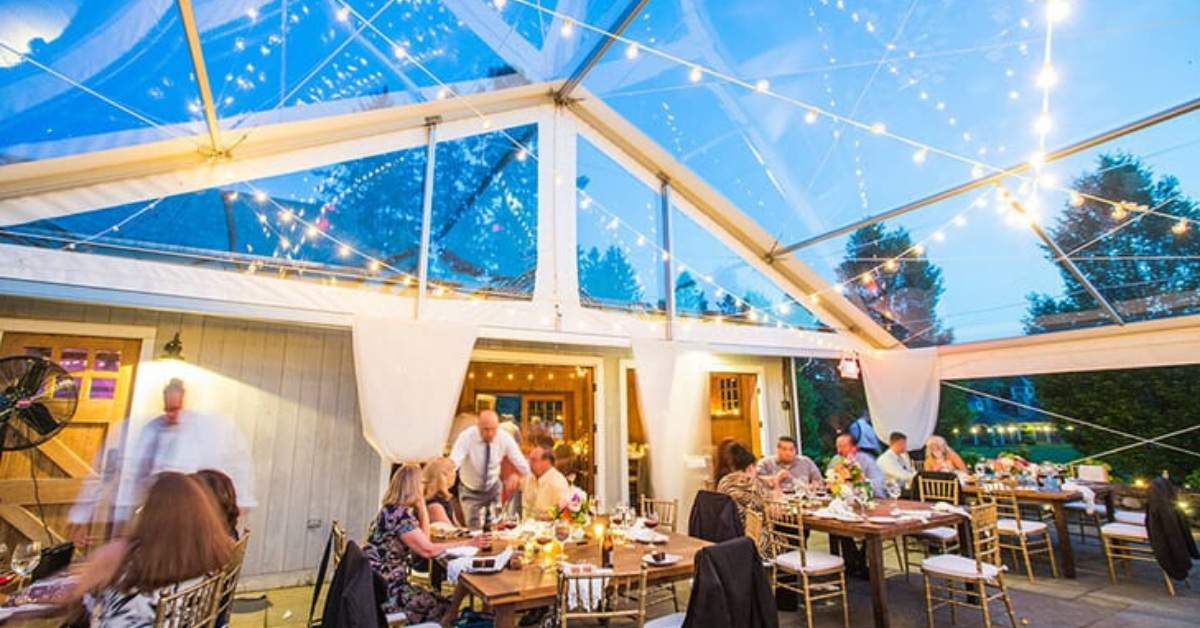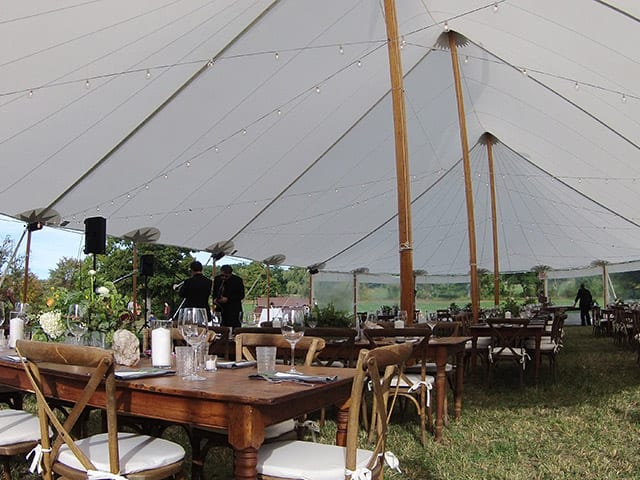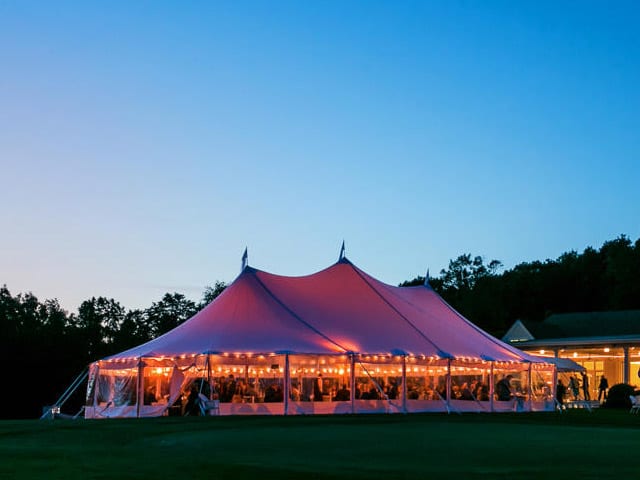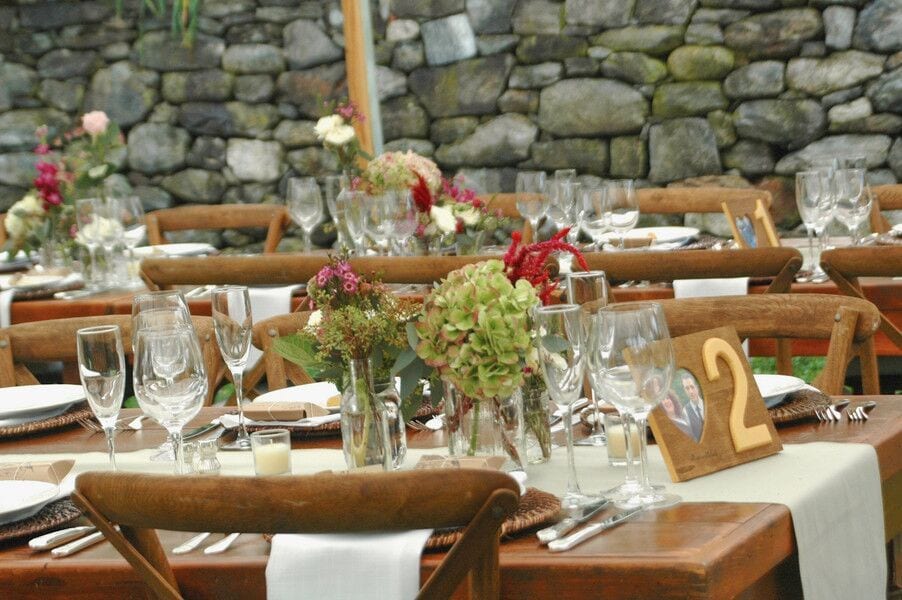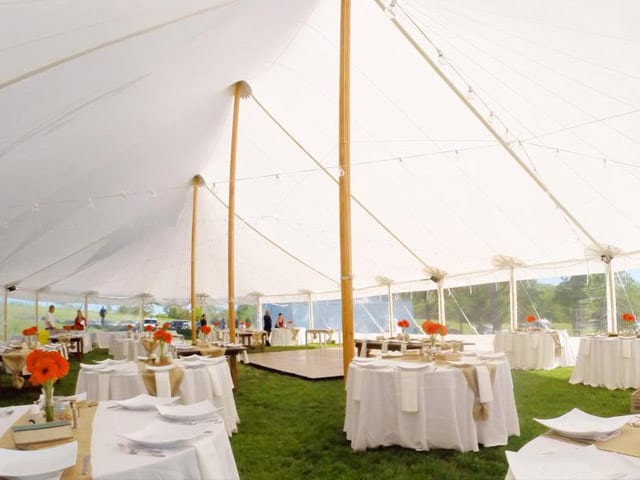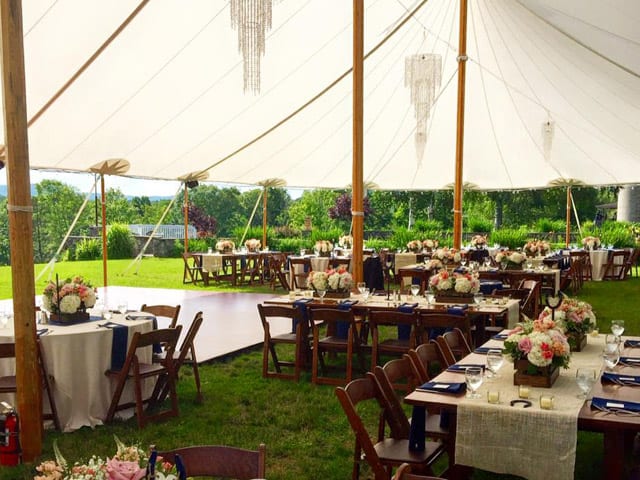 Tent Sales in Stratford, CT
Frequent tent use for events can make a rental plan impractical: which is why Durkin's is happy to arrange for tent purchase!. We can order your favorite product new, or offer an existing tent from our expansive inventory. No matter the size or style, we're happy to help give you the coverage you need. If you'd like to buy one of our tents, speak with a Tent Rental Representative for more information.
Additional Party Rentals offered in Stratford
Turnkey Party Rentals
From New York to Connecticut, Durkin's has proudly partnered with the best event companies to provide high quality rental products for your Stratford event. From decorative pieces to linens or dishware, or even larger pieces such as catering and generators, Durkin's offers the most comprehensive rental package for your Stratford event. Our Stratford clients are constantly impressed by the quality of our Dark Walnut dance floors, lighting rigs, connecting canopies, farm tables, and chair rentals.
Ready to plan with Durkins? Speak with a Tent Sales Representative for a more complete list of additional services we can arrange.
Farm Tables
Locally sourced from Litchfield County, CT, our Dark Walnut Farm tables are master crafted in our workshop. Each table measures at 8'x42', offering a stunning statement piece for any Stratford tent. These are great for providing a homestyle, rustic feeling for your event. We're happy to provide one for your head table, or several for each table: the choice is yours.
Interactive Party Planning Software
Let's face it: planning your Stratford event can be stressful, especially when you're unable to fully visualize the layout. Paper and pen can only get us so far–which is why Durkin's offers interactive PartyCAD planning, to help your better visualize your event down to the smallest detail. This can be an ideal arrangement for planning a Stratford event from a long distance.
If you're interested in Interactive Party Planning, please call to schedule an appointment with a Durkin's representative. We're more than happy to help you plan your event!
Get a Free Estimate!
Why Durkin's for your Stratford Tent Rental?
Durkin's has proudly served Connecticut and New York for nearly 100 years, for events big and small. We love helping our clients, and seeing their events come to life. Four generations of loyal service has helped us understand the needs of our Stratford clients, and give us the experience we need to make your Stratford event one to remember.
Stratford Tent Rentals