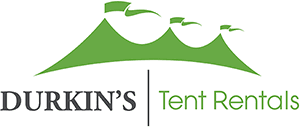 Trumbull Tent Rentals
Durkin's has been home to the greatest and most affordable tent rental services in Trumbull, CT for over 100 years. We provide you with assistance every step of the way, rental to takedown. We can make your event in Trumbull one to remember with our remarkable tents that incomparable. We offer many different styles of tents. Also, our work ethic has endured through four generations.
We can assist with:
Weddings
Graduation Parties
Festivals
Events
Get a Free Estimate!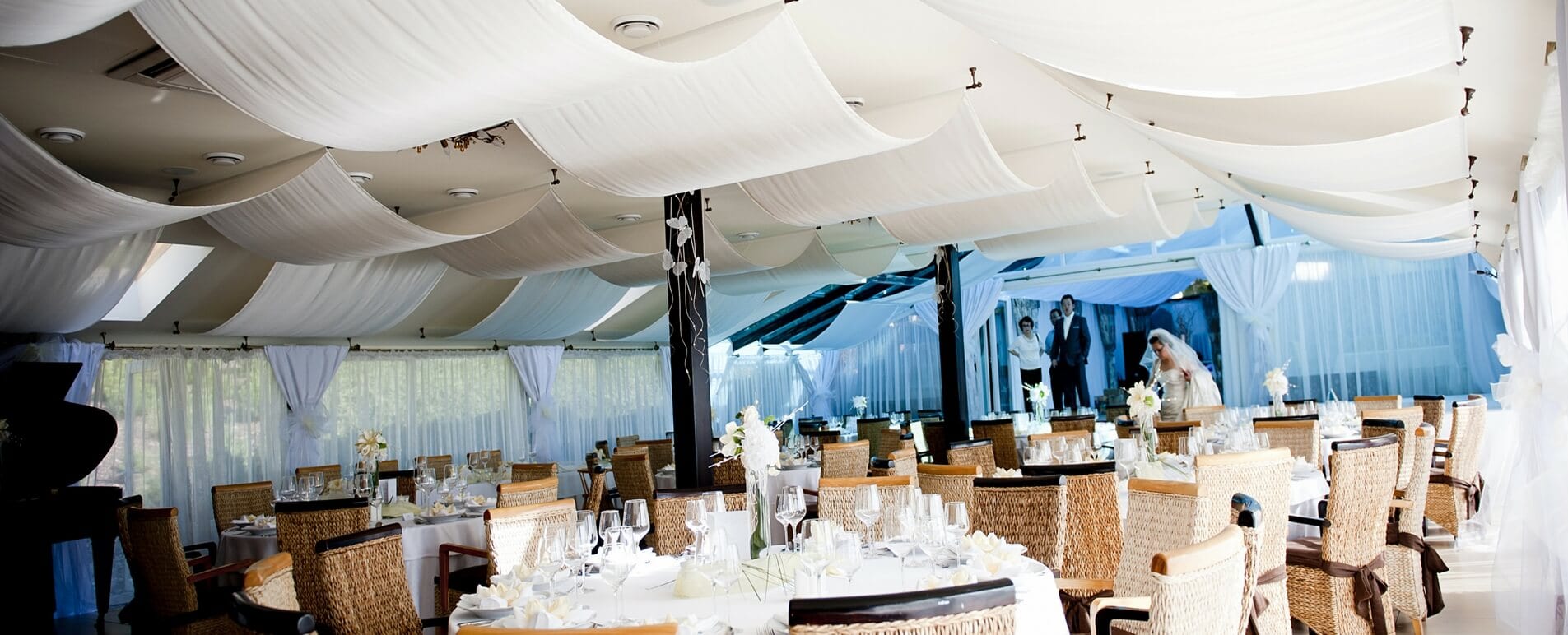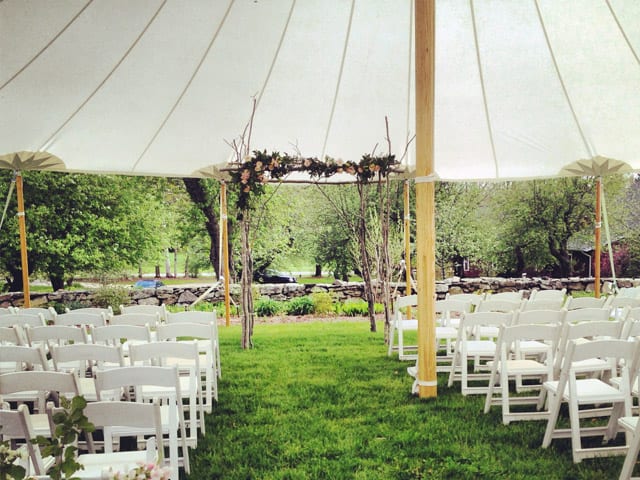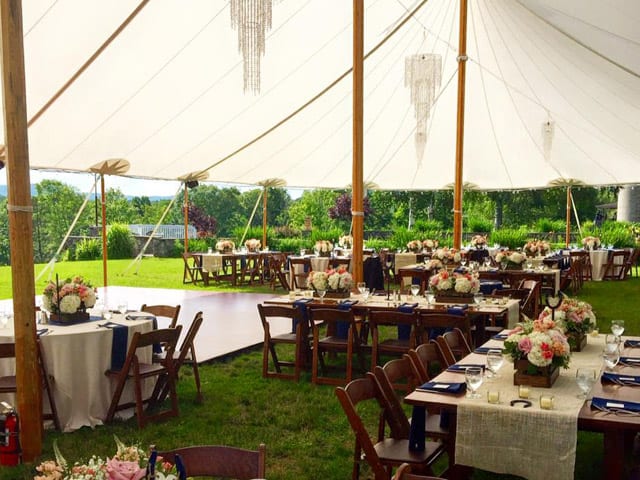 Our Different Tent Rentals
Frame Tents
These tents have multiple sizes between 10'x10' to 40'x120′ as well as our beloved Clear-Top Tents are available with select sizes. This tent is ideal when you are unable to use stakes, or other various ways, to attach it to the ground at your Trumbull event. This style of tent also allows for the cover driveways, patios beside the home, or over the presence of water sprinkler areas. Side curtains as an option as well! These tents have no obstruction under the covering.
Pole Tents
Available in two types, high peak Century tents and regular pole tents, Pole Tents range from 20'x 20' to 80'x. These tents can accommodate any size event, comfortably allowing seating for as little as  20 or over 1100 people. There is the option of side curtains; however, pole of tents need an open area for a correct installation.
Sailcloth Tents
The most coveted line of tenting in Trumbull, the Tidewater Sailcloth Tents, boast sharp peaks and eaves in transparent sailcloth that fills any day time event with natural sunlight, and a warm glow for the evenings. Our classy Tidewater Sailcloth Tent fabric is 100% waterproof and built to ensure that no element will ruin your big event. These tents range in size from 44' x 43' to 59' x 119'.
Get a Free Estimate!
Tent Rentals for All Occasions in Trumbull
Trumbull Wedding Tent Rentals
We work to create an unforgettable Trumbull wedding with the ideal atmosphere created by one of our tents, and because we have over 100 years of experience, we can guarantee it! Whether you're creating the feeling of a black tie affair, a casual garden party, or something in between, we will take care of you with our Trumbull wedding tents in various styles. Planners, caterers, and decorators can work with us to make your dream a reality.
Durkin's offers the most beautiful wedding tents. When setting up, our professionals only use top grade, gorgeous wedding tent structures. By using the natural features of your venue, we can create a tent space that is elegant and stylish.
There is also and option to create a tent complex allowing your wedding guests to move from tent to tent. We also offer other party rentals such as tables, dishes, linens, and anything else you may need to execute the most stunning and memorable wedding. We are Trumbull's best option for wedding tent rentals.
Trumbull Event & Party Tent Rentals
Looking for a tent for any occasion? Here at Durkin's, we'll take care of you with our rental services. Don't pay too much money for a tent that's greater than your need. Or tents provide coverage for any event. From graduations to birthday parties, We'll be sure your even is one to remember.
Whatever need you have, from installation to removal, Durkin's can cater to whatever you need. The event your planning can easily happen with tents seating up to 1100 people. We've done installations all around the Greater Trumbull; no other company can compare to us in experience.
Get a Free Estimate!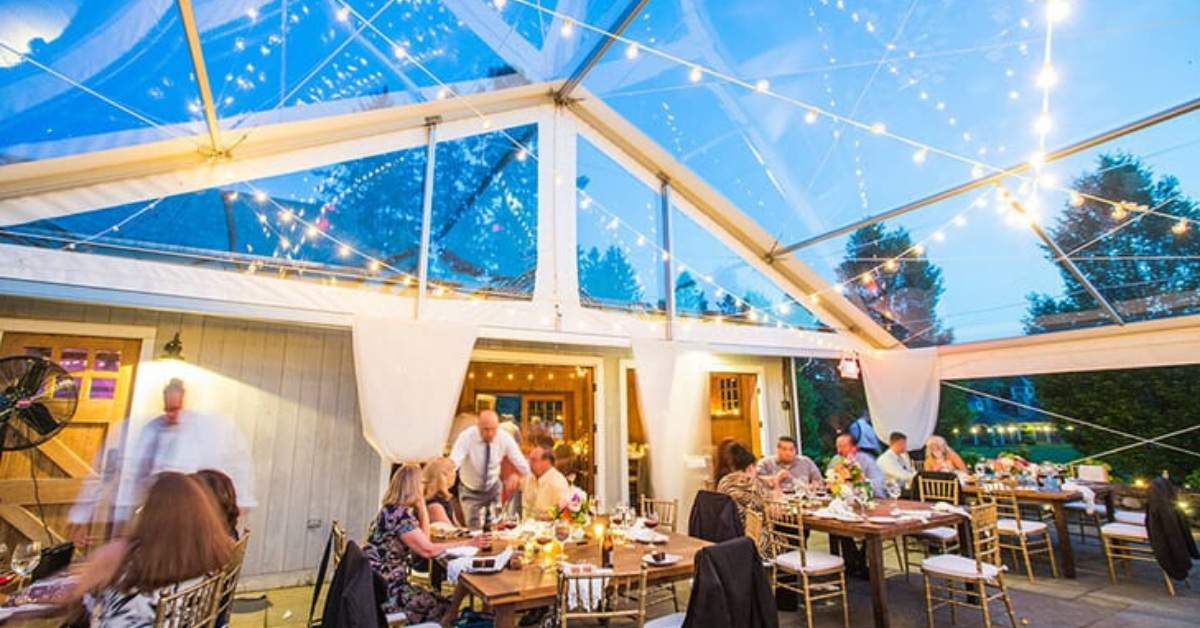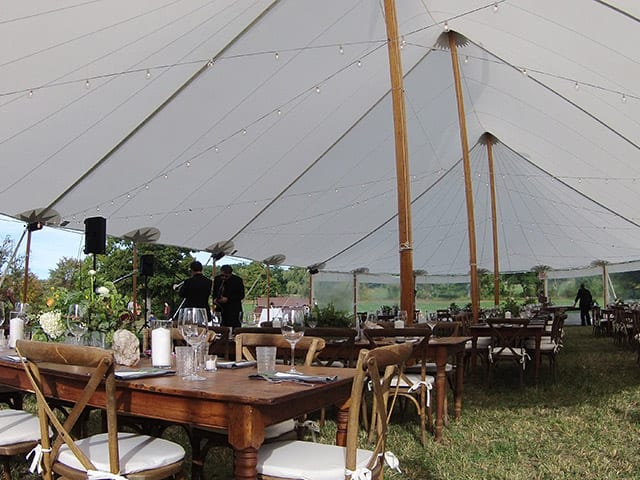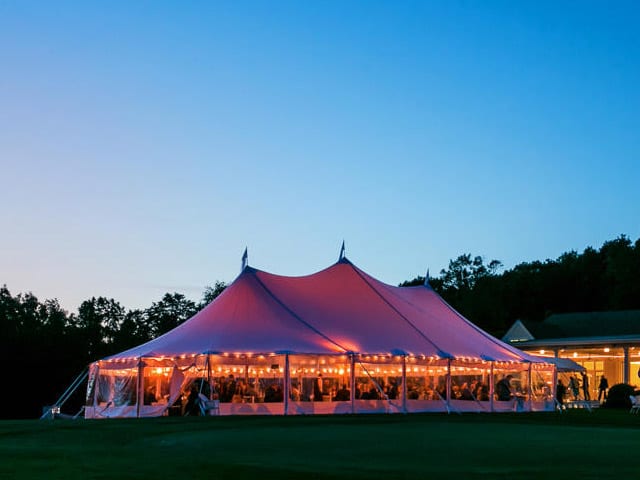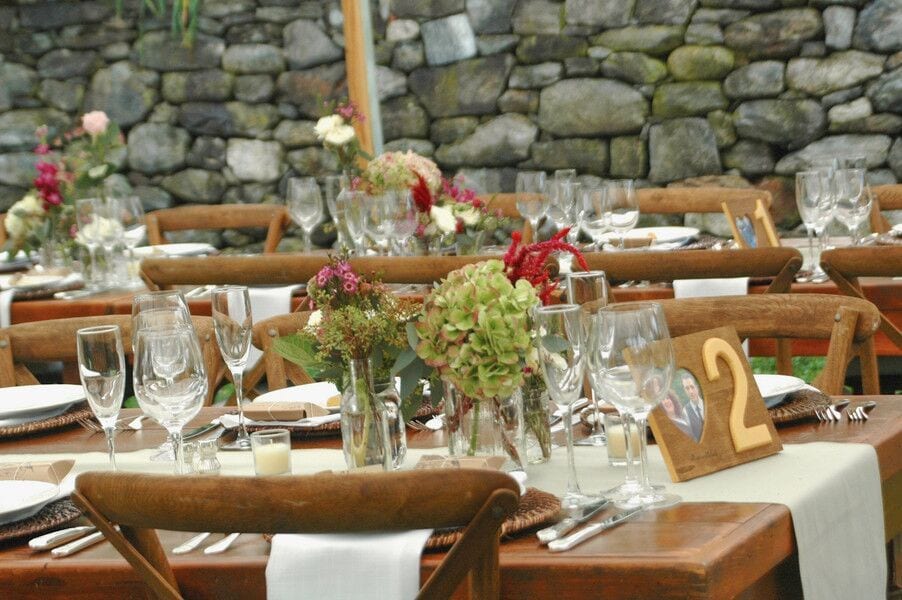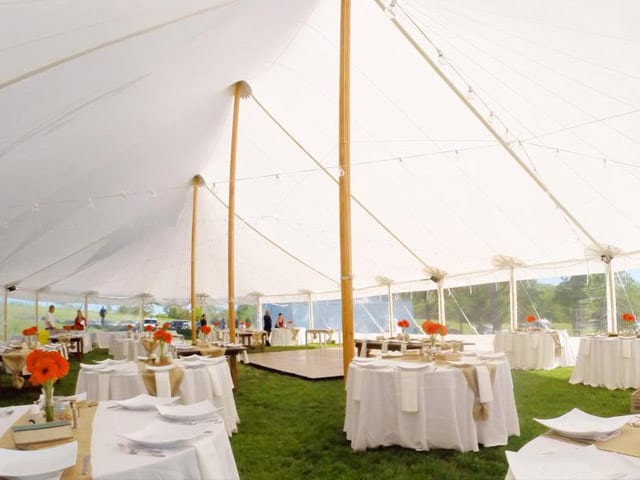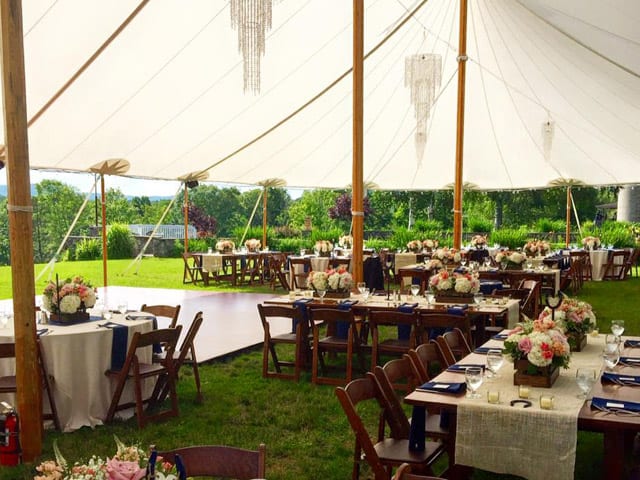 Tent Sales in Trumbull, CT
You can also purchase a tent, either brand new or at a great price from our existing inventory. A Tent Rental Representative is ready to give you more information regarding this option. Purchasing a tent should be swift and simple for Trumbull residents.
Additional Party Rentals offered in Trumbull
Turnkey Party Rentals
The finest companies in Connecticut and New York work with us allowing us to offer you a complete package. From electrical generators and bathroom facilities, linens to crystal caterers to dishware, and floral decorations to special lighting effects, we can provide it all.
Lighting, dance floors, including our own Dark Walnut Dance Floors, connecting canopies, heating systems, tables, and chairs are also available. Our arrangements have pleased many of our clients in Trumbull. Call now to speak with a Tent Sales Representative for the complete list of services and rentals we can supply.
Farm Tables
If you're looking for family-style meals, our Dark Walnut Farm Tables measure 8′ x 42″ wide. The wood has been found in Litchfield County, CT and hand crafted right here at our shop. Native to the Trumbull area, this furniture is unique. Rent as many tables as you need to fit your needs.
Interactive Party Planning Software
Offering an interactive PartyCAD program, you can be allowed to visualize your event. If you're a fair distance from Connecticut or New York, this can be an excellent resource to create a floor plan and develop a concept. Call to schedule an appointment to work with a representative to help plan your event.
Interested in this service? Your estimate is free!
Get a Free Estimate!
Why Durkin's for your Trumbull Tent Rental?
Even though we've had four generations and almost a hundred years of experience, we have not grown complacent. We enjoy working with the people of Trumbull on a daily basis, and bring enthusiasm to every new customer. Whether you're planning a festival, wedding, garden party, or some other event in Trumbull, you can count on Durkin's to make your event remarkable and one to remember. We take pride in our history of great service and look forward to working with you on your event in Trumbull!
Trumbull Tent Rentals