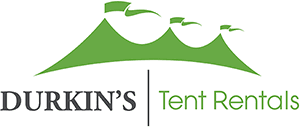 Waterbury Tent Rentals
Durkin's has been the leading Waterbury tent rental service for over 100 years. We pledge to provide only the highest quality, and most affordable tent rental services for our customers. Our team has your event covered from setup to takedown, assuring your Waterbury event goes smoothly. And to be sure you get the most out of your tent rental, we also offer additional event rental services, ranging anywhere from tables to decorative pieces. Durkin's is your trusted, Waterbury tent rental service.
We can help with:
Weddings
Graduation Parties
Festivals
Events
Get a Free Estimate!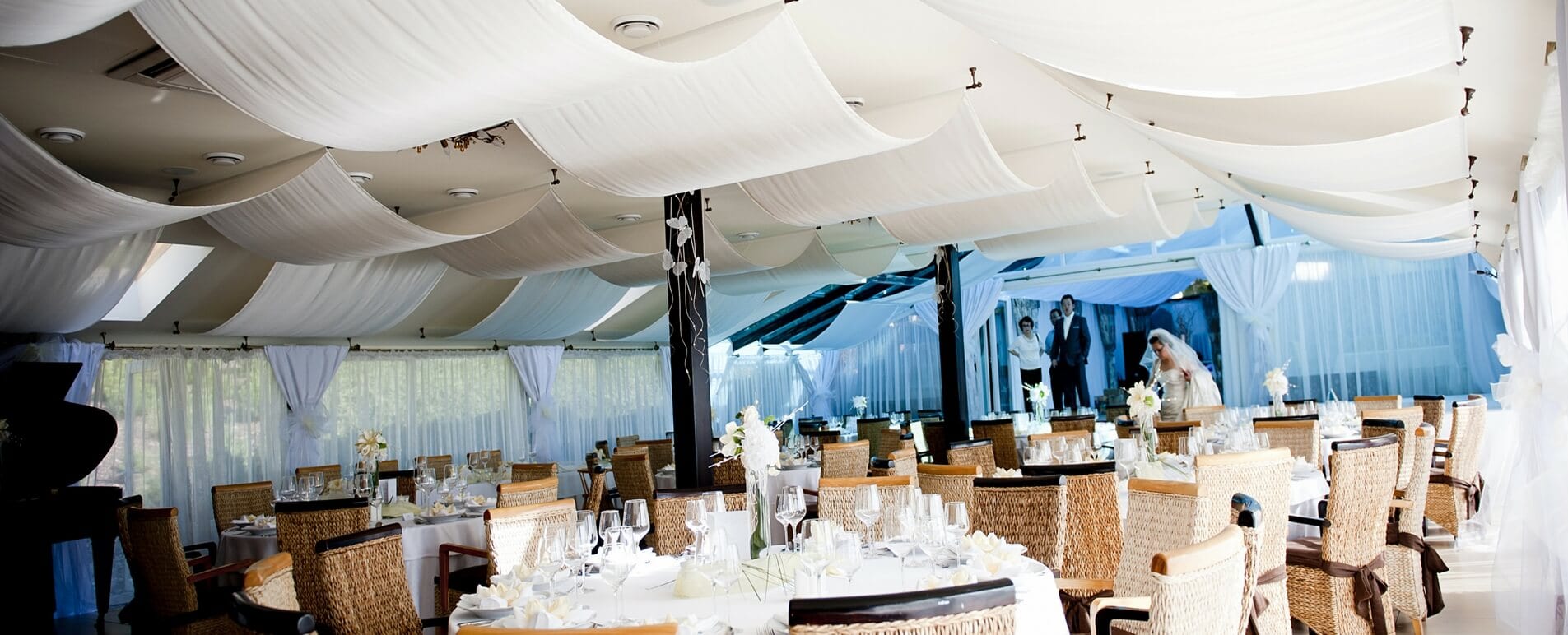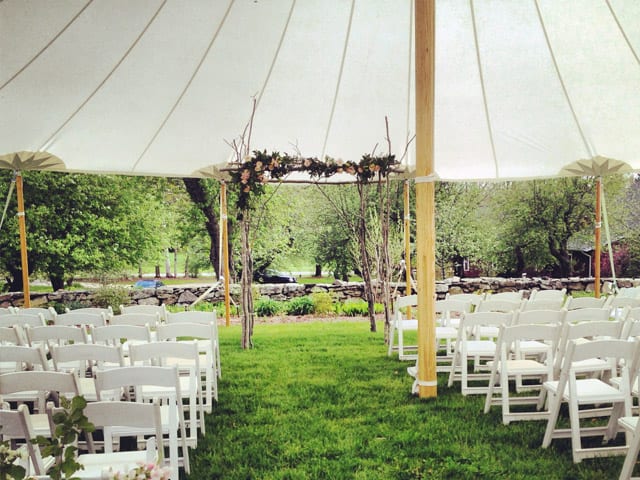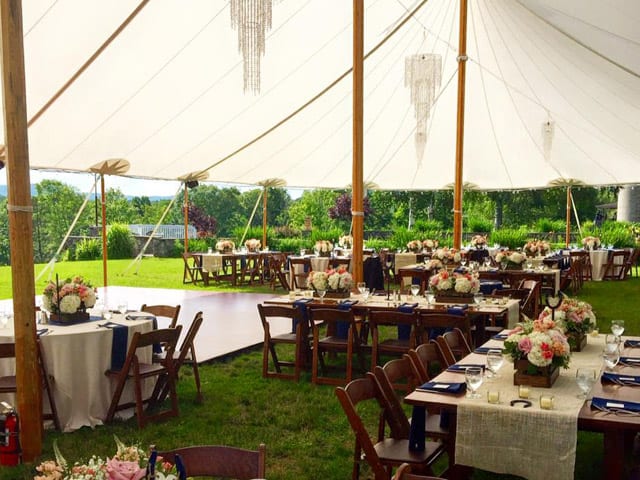 Our Different Tent Rentals
Frame Tents
Standard Frame Tents come in sizes ranging from 10'x10' and 40'x120'. We also offer select sizes in our Clear-Top Tents. Frame tents provide a practical solution to event coverage when staking down a tent is not an option. This style of tent is ideal for public venues that may not approve of staking, or black-top, asphalt areas. Be it over a patio, in a driveway, or other areas of your Waterbury venue, you can be sure your Frame Tent rental will provide ample coverage for your guests. Your Frame Tent will provide an event area free of obstruction… and, if you like, we can include side curtains in your rental.
Pole Tents
We offer a wide variety of Pole Tent sizes and styles, ranging from 20'x20' to 80'x220'. Our two available styles are the regular Pole tent, and the high peak Century tent. Pole Tents are an excellent shelter for any sized event, offering seating area for anywhere from 20 to 1,100 people. Because this style requires staking, it is best suited for an open area, such as a field.
Sailcloth Tents
Our Tidewater Sailcloth tents are our most popular option. With sculpted peaks and translucent, durable fabric, the Tidewater Sailcloth Tent is built to not only offer shelter for your Waterbury event guests… but offer enhanced natural light. Elegant and 100% waterproof, our Tidewater Sailcloth tent is built strong to ensure your Waterbury event is safe from unplanned weather. Sizes range from 44'x43' to 59'x119'.
Get a Free Estimate!
Tent Rentals for All Occasions in Waterbury
Waterbury Wedding Tent Rentals
Durkin's has 100 years of experience in delivering stunning event rental products. We strive to help you create a Waterbury event that is not only memorable, but unique. From coastal themed weddings needing Sailcloth Tents, to more elegant, black-tie weddings, Durkin's has provided the Waterbury area with high quality service for over 100 years: and we're proud to continue doing so.
Our wide variety of rental services is sure to provide your special day the unforgettable setting it needs. Durkin's team of professionals use only the highest quality materials to create your tent structures, and are happy to work with your event planners and decorators. If you'd like, we can utilize the natural features of your Waterbury event venue and highlight them with unique decorations!
We also offer additional party rentals, to save you the stress of the finer details. Durkin's offers tables, linens, dishes, and decorative pieces to help make your wedding a night to remember. We are Waterbury's trusted wedding tent rental service.
Waterbury Event & Party Tent Rentals
Graduation party? Family dinner? No matter the festivity, or size of your guest list, Durkin's has you covered with our rental services. Not only do we offer a wider variety than our competitors, but our sizes offer ample coverage for all your guests: at a fraction of the cost.
Our team is happy to install and remove any tents or pieces from your Waterbury event venue. We can help you seat anywhere from 20 to 1100 people easily, and work with your planners or decorators to determine the best layout for your guests. We've handled set-up all around the Greater Waterbury area, and our expertise is second to none.
Get a Free Estimate!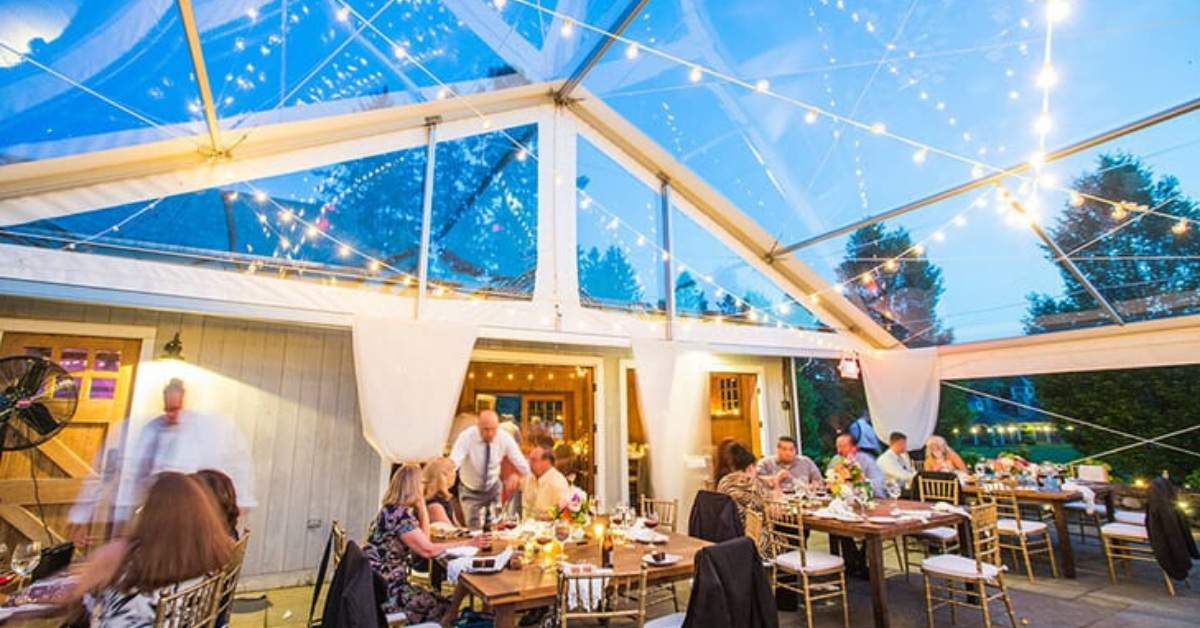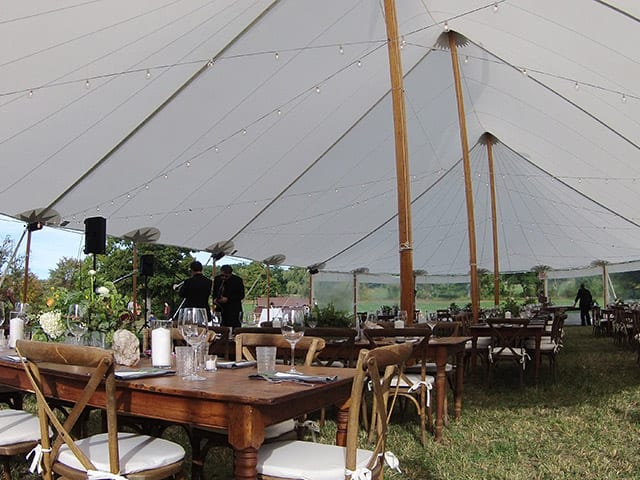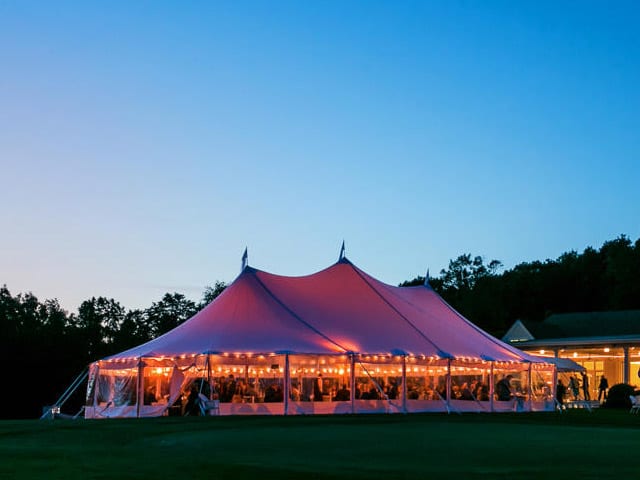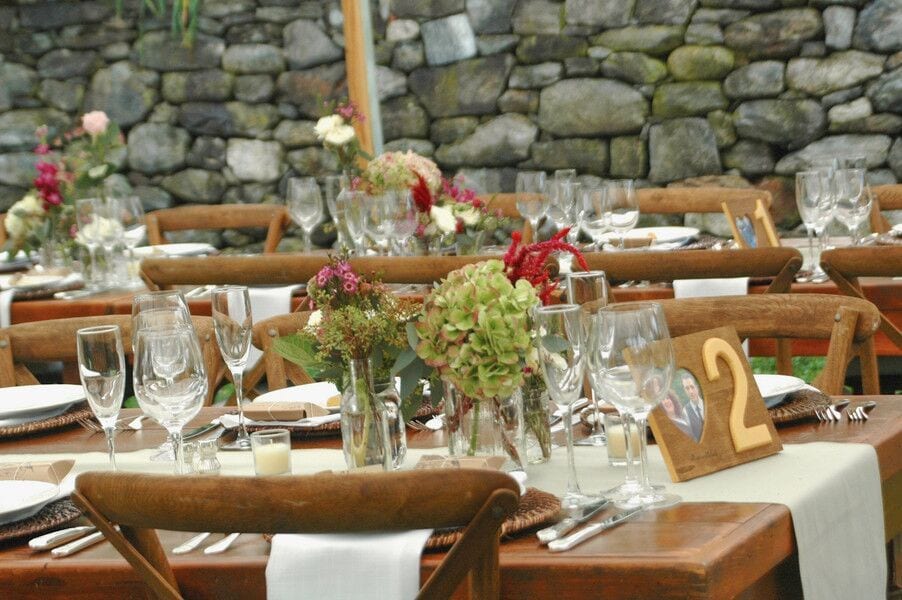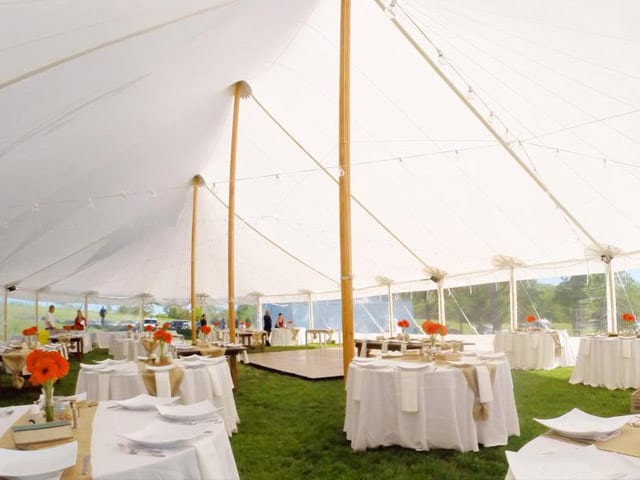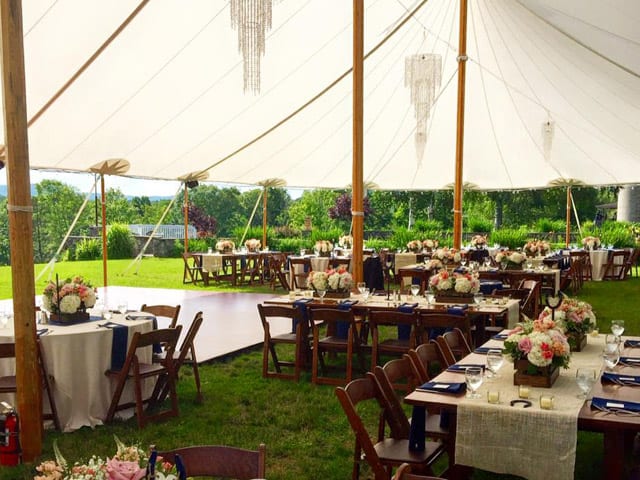 Tent Sales in Waterbury, CT
Frequent tent use for events can make a rental plan impractical: which is why Durkin's is also happy to arrange purchase of tents. These can be ordered new specifically for your needs, or used from our extensive inventory. If you'd like to buy one of our tents, speak with a Tent Rental Representative for more information.
Additional Party Rentals offered in Waterbury
Turnkey Party Rentals
We've partnered with only the best companies in New York and Connecticut to assure the highest quality rental products for your Waterbury event. From decorative rentals such as linens or dishware, to larger pieces such as arranging catering or providing generators and bathroom facilities, Durkin's offers the most comprehensive rental package for your event. We're happy to help!
Our Waterbury clients are constantly pleased with our Dark Walnut dance floors, lighting, connecting canopies, tables, and chair rentals. Speak with a Tent Sales Representative for a more complete list of additional services we can arrange.
Farm Tables
For a rustic, homestyle event, our Dark Walnut Farm Tables are a great seating option! Measuring at 8' x 42', our Dark Walnut Farm Tables are locally-sourced for lumber in Litchfield County, CT: and master crafted in our shop. They can be the perfect statement piece for any event, as the main seating arrangement or as a head table. The choice is yours!
Interactive Party Planning Software
Often times, it's hard to under the layout of your event on paper. That's why Durkin's offers an interactive PartyCAD program to better help you visualize your event down to the smallest details. Our team is happy to help you arrange and plan the layout of your event no matter your distance from Connecticut or New York. If you're interested in Interactive Party Planning, please call to schedule an appointment with a Durkin's representative. We're more than happy to help you plan your event!
Get a Free Estimate!
Why Durkin's for your Waterbury Tent Rental?
Durkin's has loyally served the Waterbury area for nearly a hundred years, for events of all sizes! We love what we do, and who we do it for; and four generations of experience has helped us understand the needs of our clients. From weddings to festivals, parties to town events, you can rely on Durkin's to provide you the tools you need for a memorable and beautiful Waterbury event!
Waterbury Tent Rentals